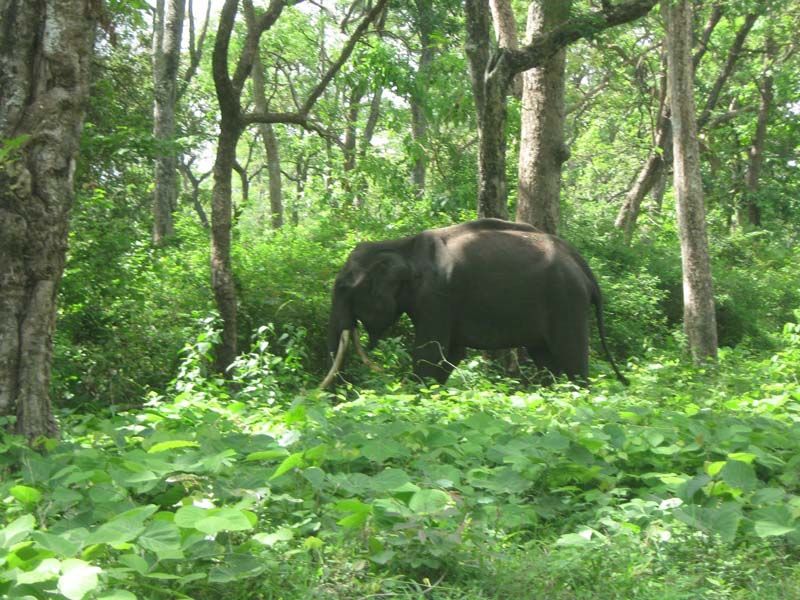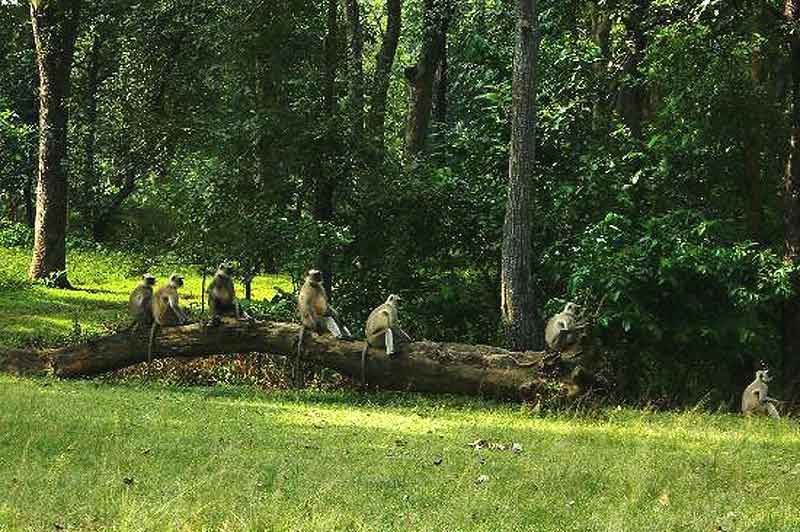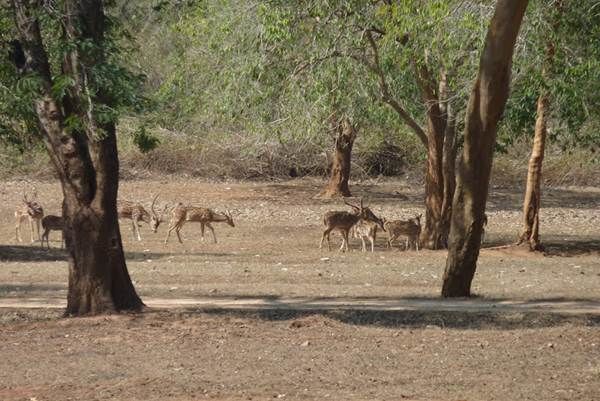 There are two ways to explore the forest in Betla- seated in a jeep, or seated atop an elephant. Elephant rides should be booked the night before to avoid the morning rush. Elephants seem to be the standout icon of Betla. Even the forest is said to be populated by these majestic creatures. We soon found this to be true. Although we did not encounter any elephants in the morning, the jeep-ride in the evening presented us with not one, but two encounters with elephants. The first involved us sitting inside the jeep, most of us scared stiff, as we watched a parade of elephants rush by, albeit at a distance. But the sheer mass of these animals make them visible even through the trees at dusk-fall. To call the second encounter more pleasant would be an under statement. We were on our way back, having seen the elephants from a distance, and hear the chatter of birds and monkeys, convinced that that was all we were going to get to see or hear when suddenly the jeep stopped. Dusk had fallen, and with it, a strange light had engulfed the forest. And in that strange light, in a natural pool created by rain water, a baby elephant was being given a bath by its mother. 
It is for moments like this one that we travel. That moment, in that light, inside a forest- it was a moment so special, a moment so completely overwhelming that every one forgot to take out their cameras, everyone forgot to blink. 
Photos from:
www.propertydirection.com
www.theorangebook.in
www.blog.concepttravel.in
Betla is the village where you must put up if you want to visit the National Park. The nearest town is Daltonganj (25 kilometers) and Ranchi is about 170 kilometers away. The simplest way to get to Betla is to arrive in Ranchi and then hire a car. Once in Betla, the best place to stay is the Van Vihar, the guest house operated by the Bihar State Tourism Development Corporation. Book well in advance during the peak seasons.