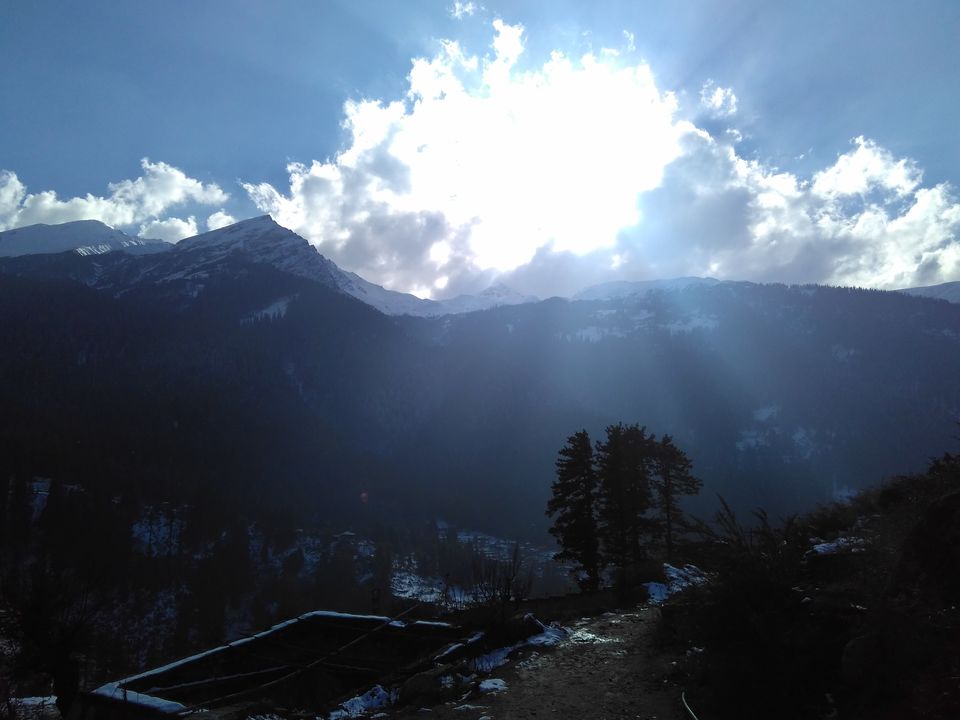 Why is it always the same feeling that keeps on giving me the strength to walk through the mountains, cover the hilly terrains and capture the nature`s beauty in my eyes. I don`t know why I have fallen in love with this place. The feeling of déjà vu comes to my mind, those reverberating and everlasting sound of flowing water in river keeps on repeating. It`s actually lovely how the cold sensation of water runs through my body through legs. This place is not alienated, it`s just that very few people with passion and courage choose to go for trekking because it`s not an easy game that everybody can be part of it. Those who love adventures should go once in a while, you will be apprised with the fact that how these mountains will take you to a place which is limitless and has an infinite end. All I am saying is that mountains are not made for everyone, if you love adventures it`s a real sport.
KASOL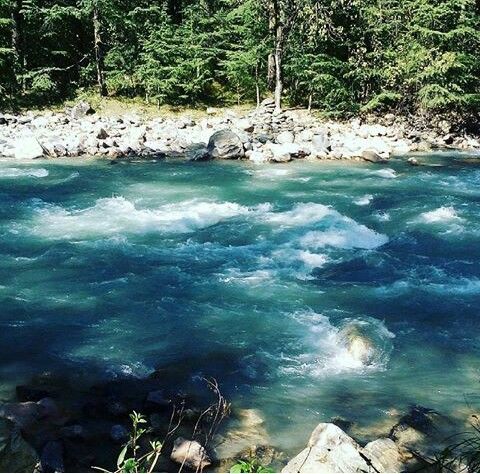 The very first place I landed in Himanchal was Kasol. I wasn`t accustomed with this place but once I started exploring the bits and bytes of this place I really loved it. Kasol has everything to offer from Israeli cuisine to the "bhole baba ka Prasad". The reason why there are a lot of Israeli cafes is because Israelis have been habitating this place for many years. Kasol is a one way portal which will take us to different locations in the Parvati valley for example we can end up going chalaal village, Rasol, kheerganga and other various locations.
RASOL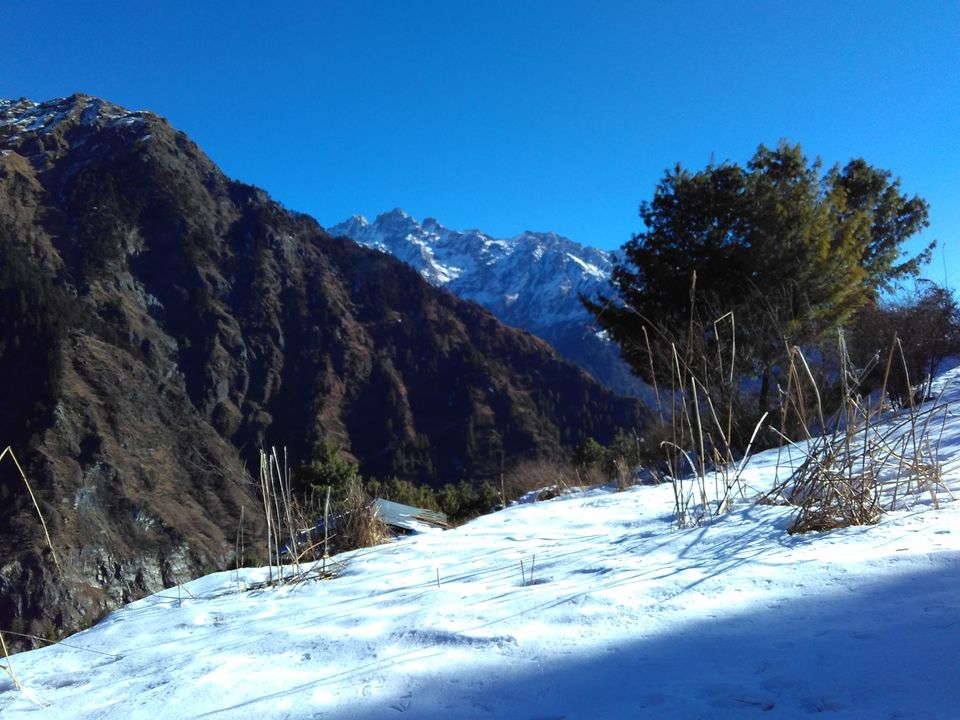 Rasol has it`s enigmatic beauty where I was lost in the mountains by seeing the magnificent layers of mountains which were hiding behind the one and other. When I reached Rasol I realized, it`s moreover a valley that leads to mountains and when I reached there, I was fascinated with the regard of mountains covered with snows which is just like a layer of blanket has fallen on it. The scenic beauty of mountains can be better viewed from the place Warem which is 2 hours trek from Rasol. I was literally mesmerized after seeing the mountains from a spot, atop the mountains which gives 360 degree view point and a never felt experience came to my mind.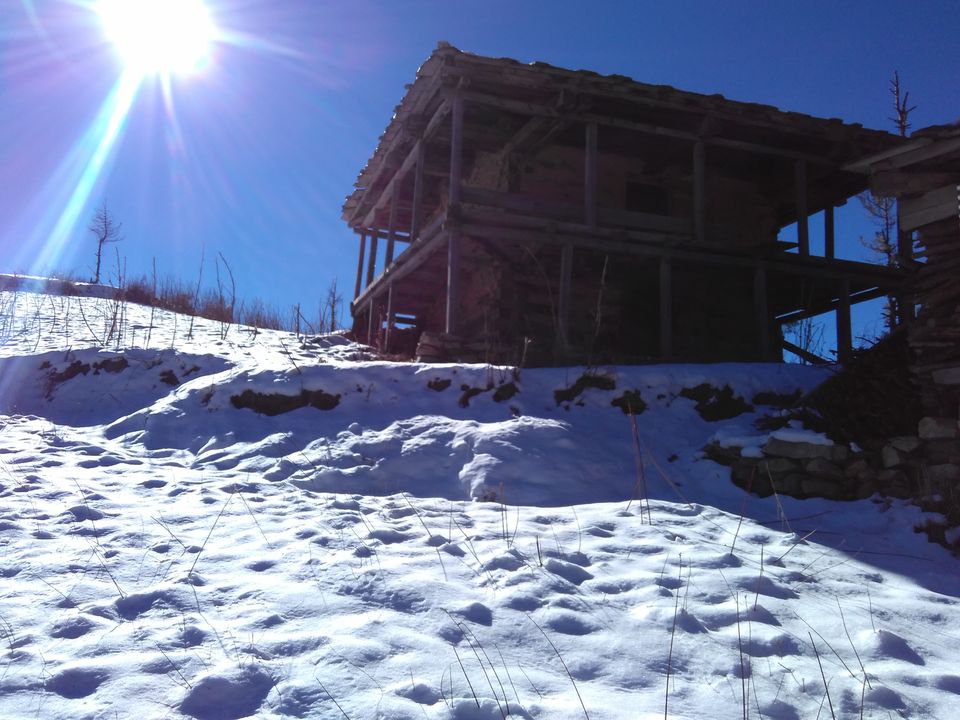 KHEERGANGA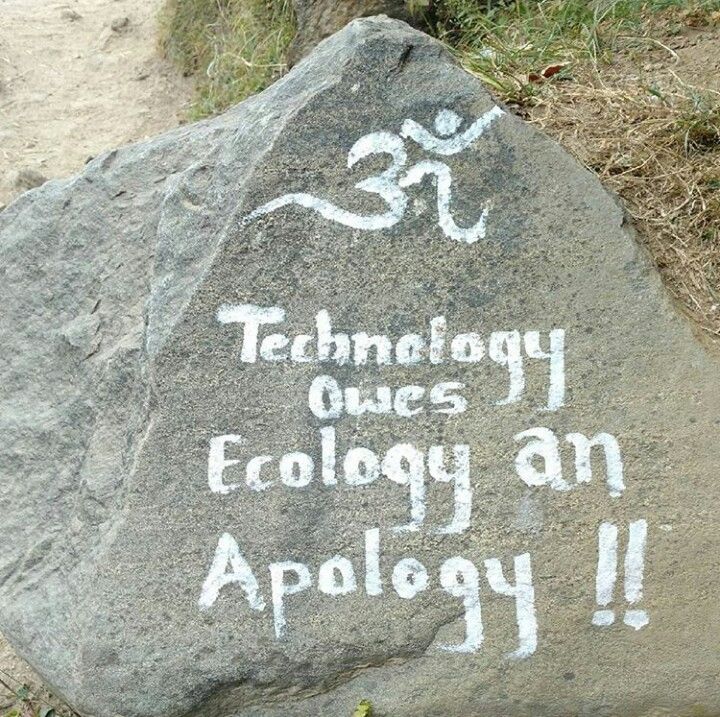 Kheerganga is well known place for pro trekkers which I covered the distance of 14 km in just 4 hours, though it`s the stipulated time period to reach there. Even if you are not into trekking much it`s the best place to commence with. This place is chilling cold having only dormitories and guest houses which everyone has to cope up and I also did the same, though that doesn`t bothered me because I was a traveller. Those exceptionally unimaginable water falls in the course of trekking are truly worth it. It will actually give you the forte feeling to cover up the harsh footsteps on the mountains in the one go and what I saw was  the amazing and vivid images of nature. A hot water spring in which I took the bath acted like pain reliever to my body because, when you cover the long distance uphill on mountains that will make you fatigued physically. It gave me a long lasting peaceful effect when I saw those mountains covered with beautiful lushes and all I can see on the periphery were mountains and stars in the sky. The best time to visit Kheerganga is from April to October.
TOSH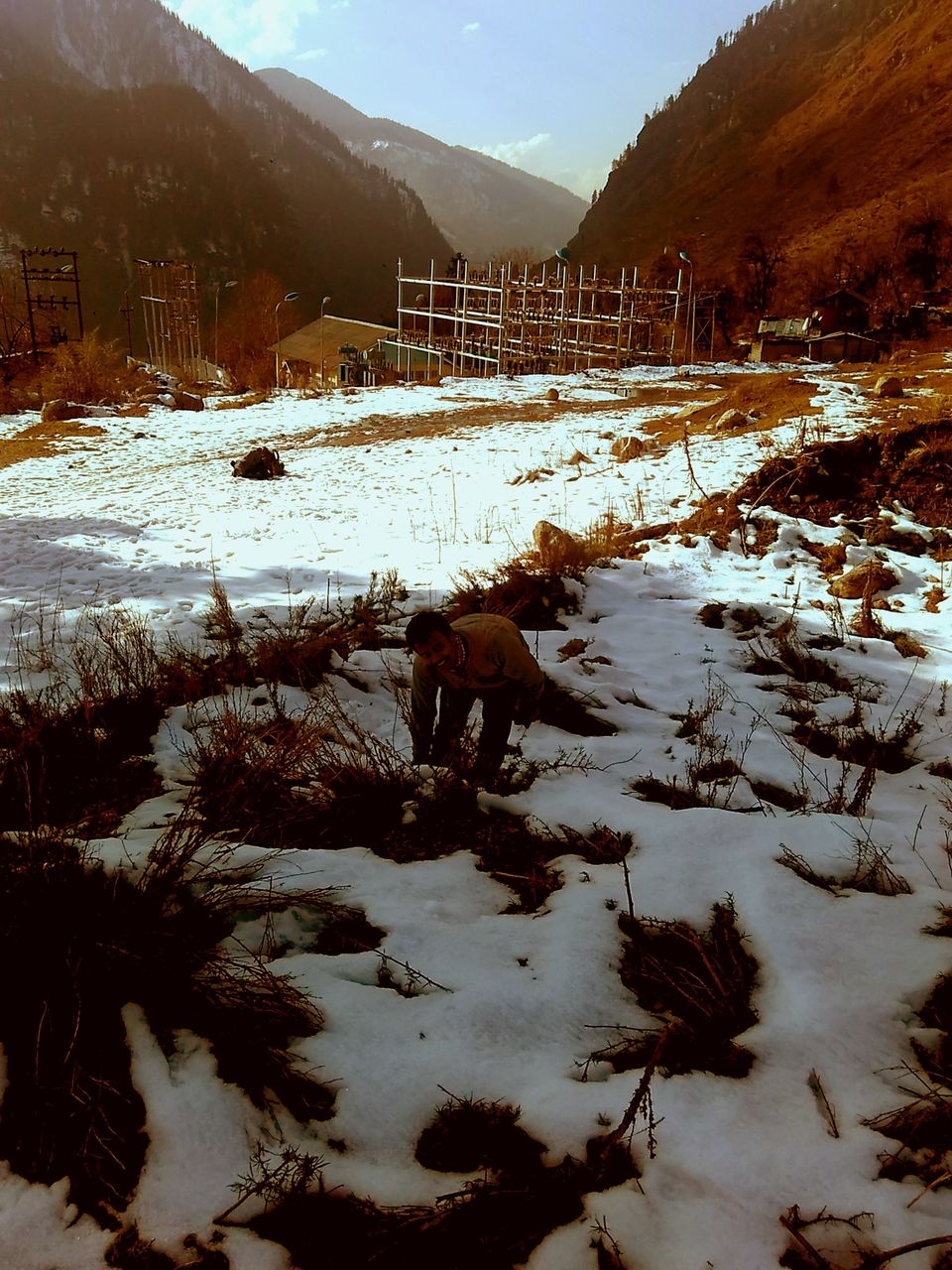 Tosh is one of the last villages in the Parvati valley region which can be either covered through roads in about half an hour or better opt for trekking, as I did. In the course of trekking from Bhunter to tosh my eyes were literally stuck to the petit houses for the moment and I was thinking how people are actually living here in such harsh conditions at this height. The actual tranquillity could be better pertained here because this place has something different, filled with the attitude of finding new heights from one mountain to the other. I never had the feeling of restlessness because whenever I looked my surrounding, mountains gave me the energy and confidence to trek more. When we talk about the types of food, it always gets limited to Maggie and parathas though that too i ate with great enthusiasm.