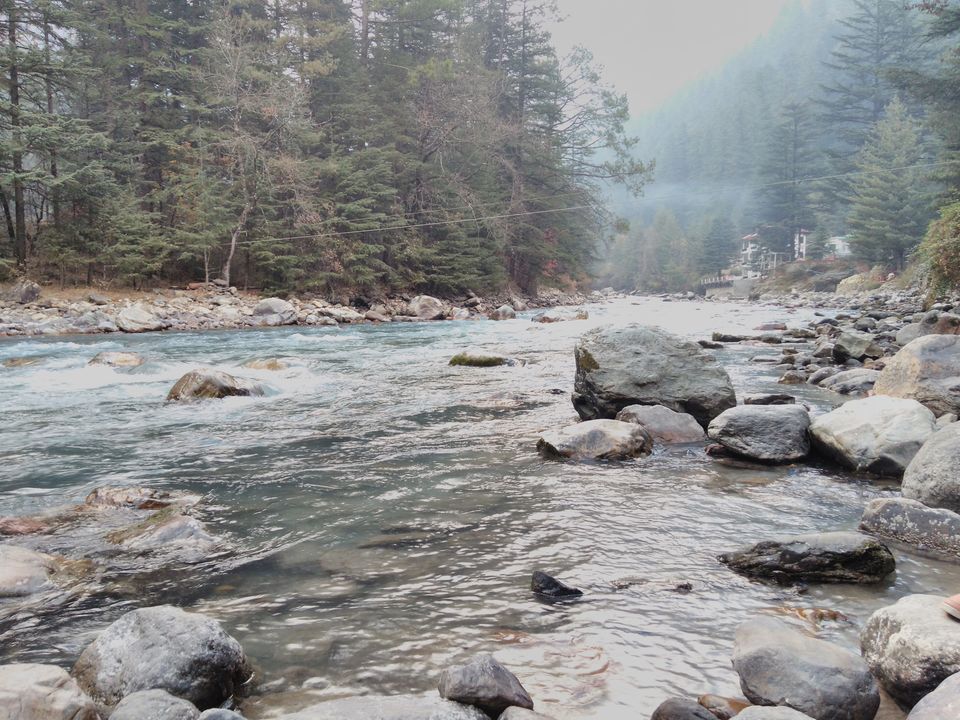 #TripotoTakeMeToHimalayas
On one foggy morning in November, I woke up but did not want to carry on with my daily routine... I was sitting alone with a hot cup of tea and it struck to my mind... why not take a break from this worldly routine and all the hustle and bustle of city.....and the Mountains were calling..... it did not took long to pack my rucksack and I left for the valley.... heading towards the Himalayas...
I took a bus from Delhi at around 6 PM and by the next morning (around 7 AM), I reached Bhuntar. The road from Bhuntar to Manali runs along the river "Beas" and hence it offers a refreshing view with the sunrise throughout your journey till Manali.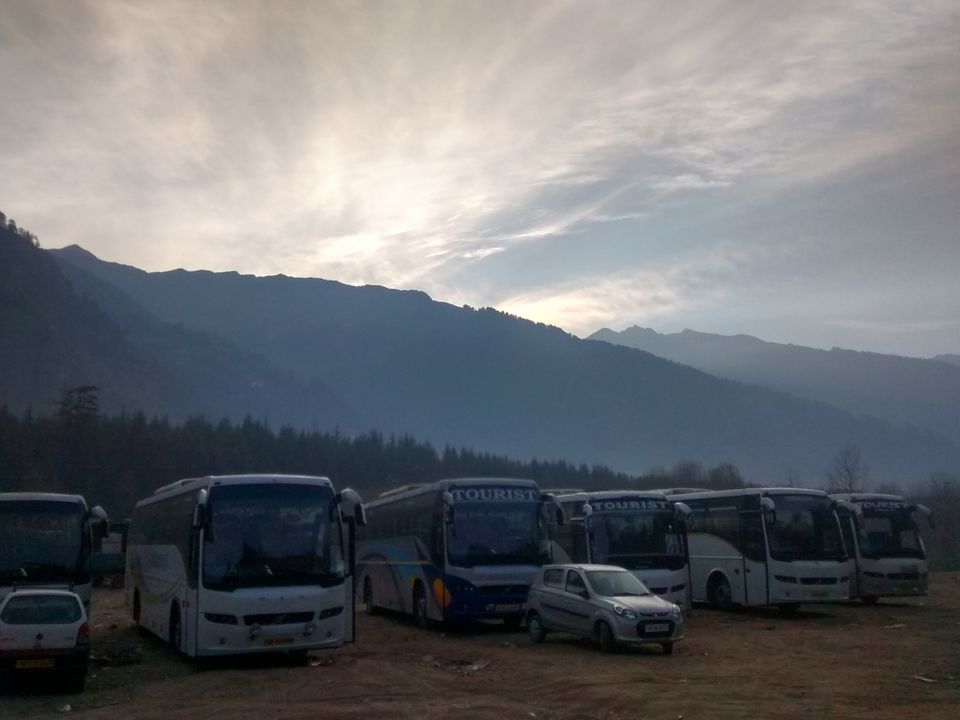 By 9 AM I reached Manali and as I stepped out of the bus my hands were frozen. I also realised something while I was sitting at a tea stall. It was the aroma in the air which one can smell across different places in Himachal. There is a sweetness in the air which sways its way down through the valleys. It was really pleasant to be around the nature, far away from the contaminated atmosphere of the cities. However, I had to leave on the very next day because I had to cover another place within these two days. I enquired about going to nearby places such as Rohtang Pass and Chandrakhani Pass but I got disappointing responses from the locals. They informed me that authorities have closed up all the routes towards higher points as heavy snowfall could occur on any day. So here's a piece of suggestion. Don't plan your trip to Himachal around the onset of snowfall...either let it happen (should be preferable because the place is at its best)...or visit a bit earlier than the snow season. Nevertheless, a travel does not stop exploring new places inspite of difficulties...so I explored one for myself.........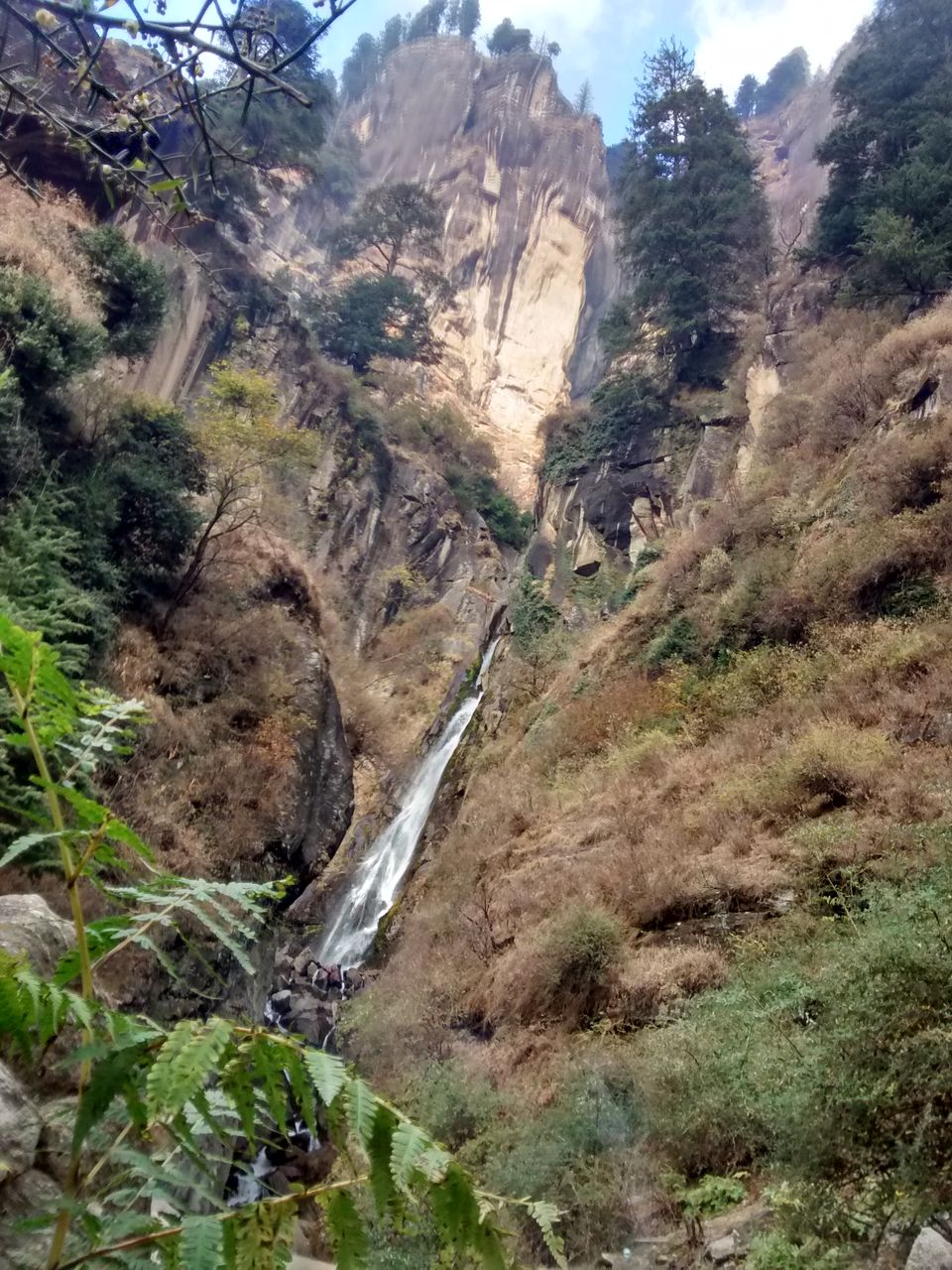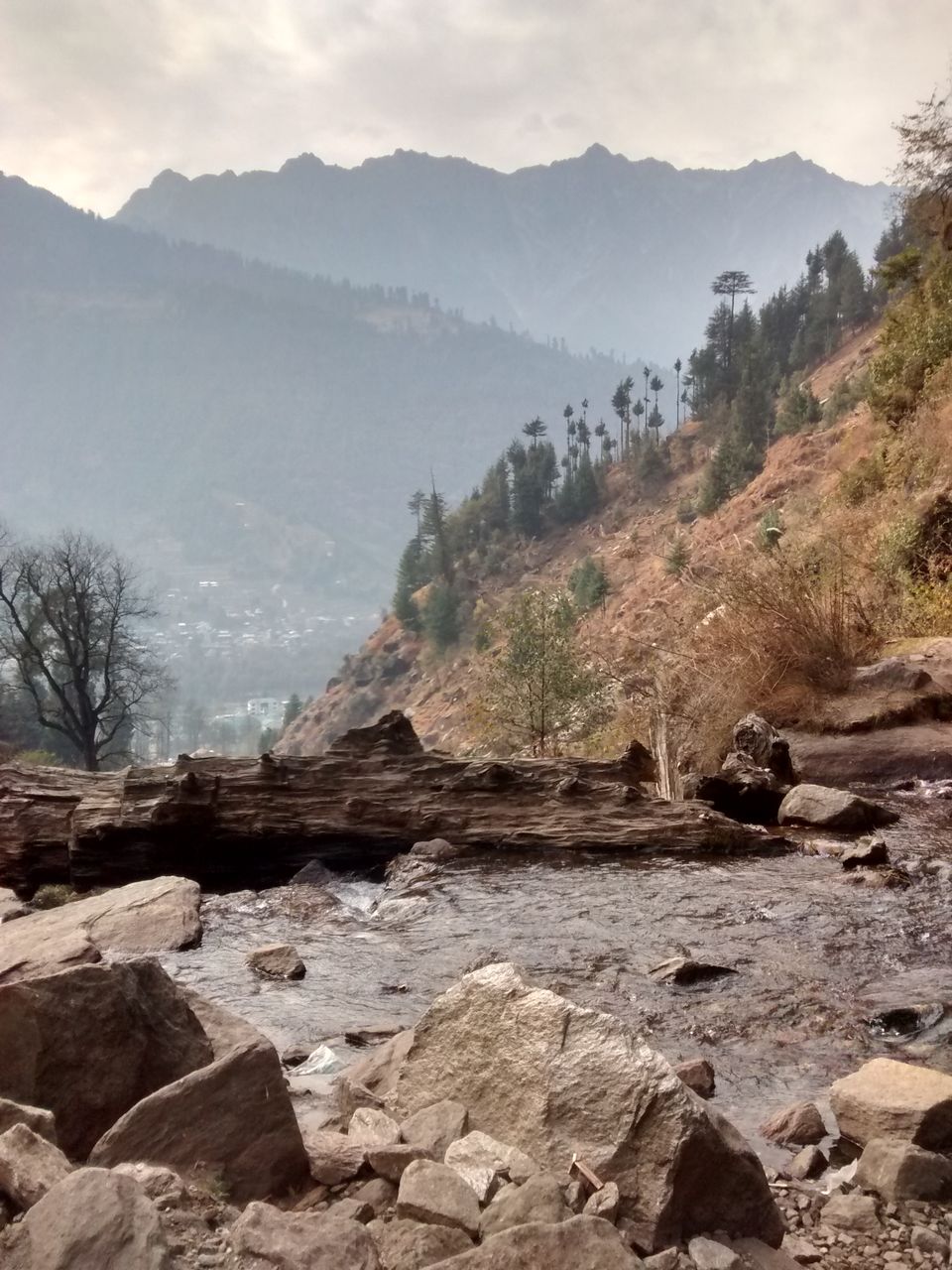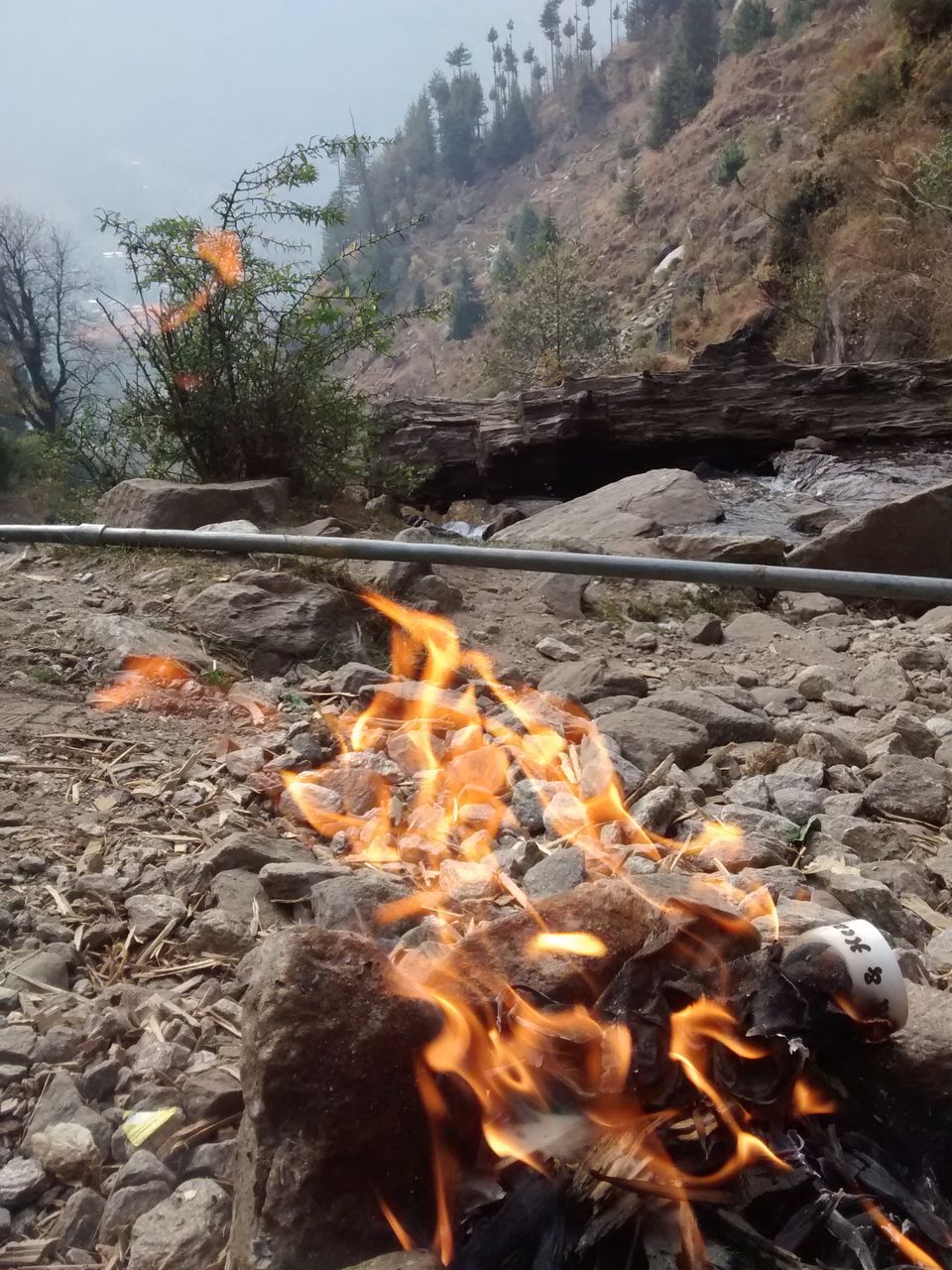 I trekked up for a while towards the upper side of Vashisht village and a sound of nature rang up my ears. It grew stronger as I was approaching further...and there was a waterfall whose origin was not ascertainable. A local boy told me..."this water does not come from that point which is visible to you...it comes from those mountains which are behind them...invisible to us." I was amazed to see it and could not resist myself trekking a bit upwards. I found a place from where you can have an enigmatic view of the valley and where you can sit for hours alone and let yourself delve into the deepest of thoughts. Water flows besides you and all you need is a bonfire to feel the happiness which could be found even in the most lonely places. I sat there for more than two hours but did not realise when it was dark. I had to descend down but on my way back there was something which could not have been missed- a hot water bath at Vashisht Temple. The water seemed to be unbearably hot at first but the moment you give yourself up to the pond, you are in a different world. It soothes your entire body and makes you feel as if you have shed all of your burden into the water. After the bath, I went back to my hotel...had my dinner...and went asleep.
Next morning, I grabbed my breakfast and took a bus from Manali to Kasol. In case you are not having your own vehicle, you have got only one option- a Himachal Road Transport Corporation Bus!! Although it is not very comfortable but the daring and skillful driving of bus drivers will definitely make you hold your breath many a times during the journey. Especially when the bus is manoeuvred through the road from Bhuntar to Kasol , after a certain height the turns are so sharp that even a small mistake by the driver can cost lives. Moreover, the road are not wide enough to accommodate two big vehicles approaching from opposite sides. It is the local drivers' mutual understanding which makes the driving a cakewalk for them. I reached Kasol after a 3 hours ride from Manali.
...and I was there, gazing at the mystic beauty of Parvati river. It appeared as if she is descending down somewhere from the heaven.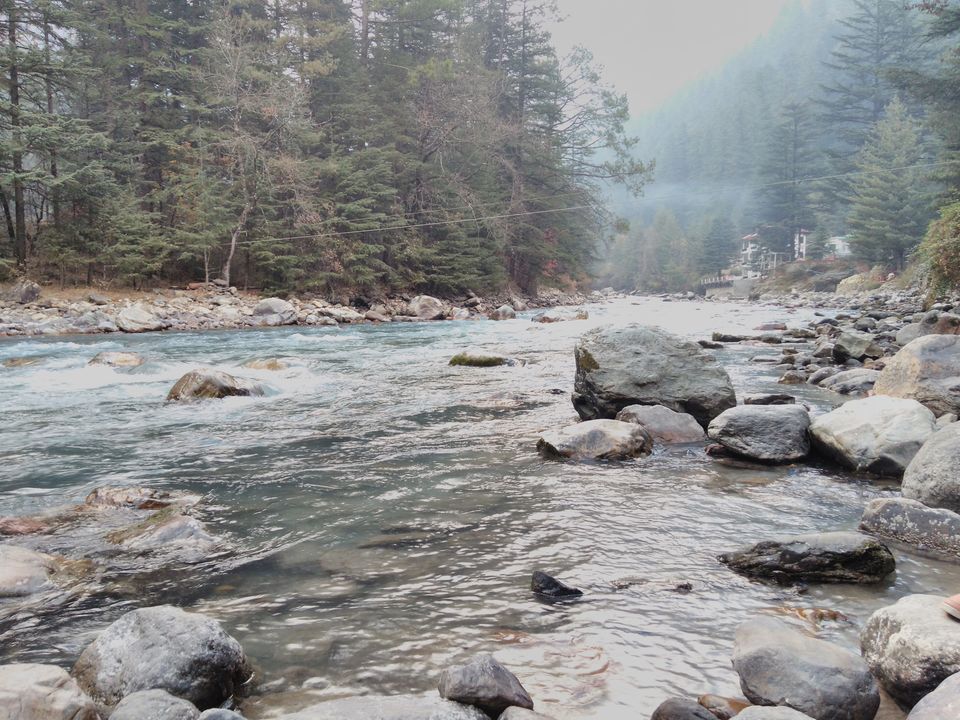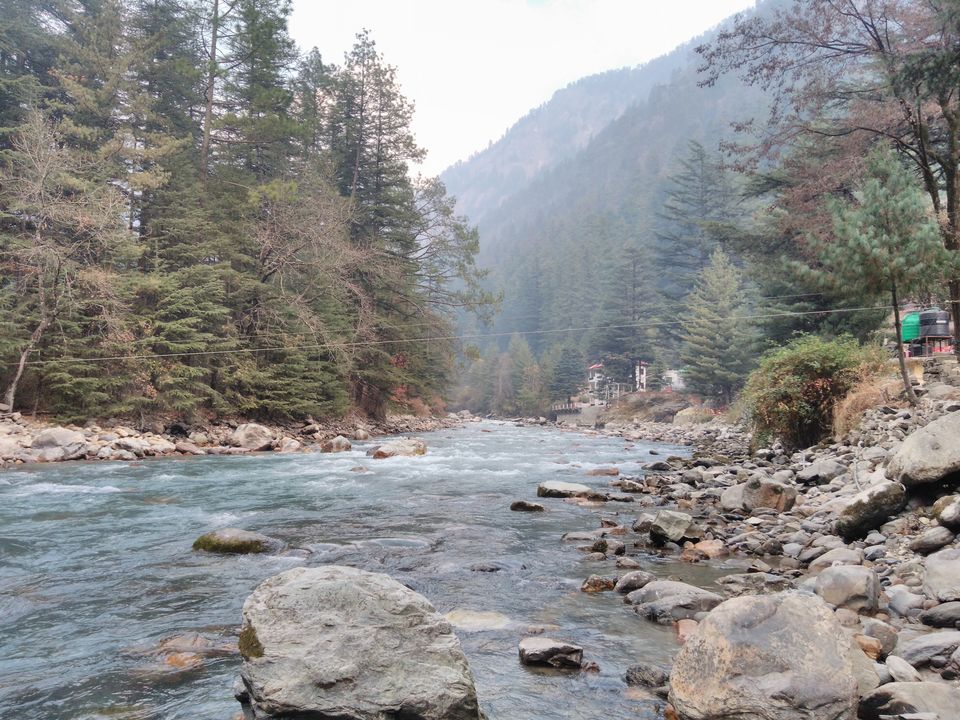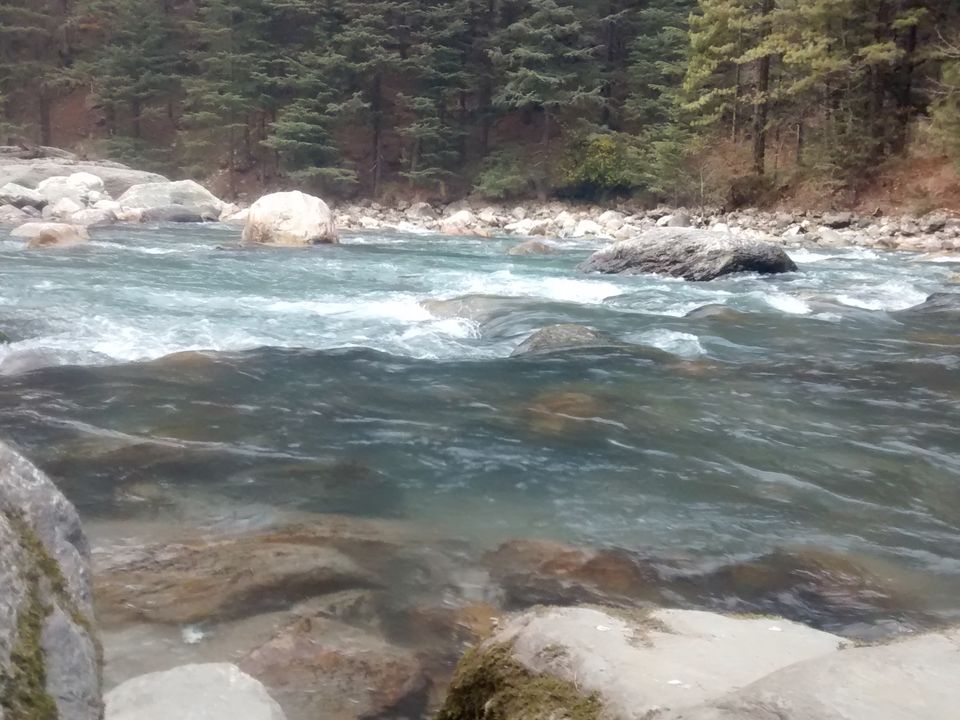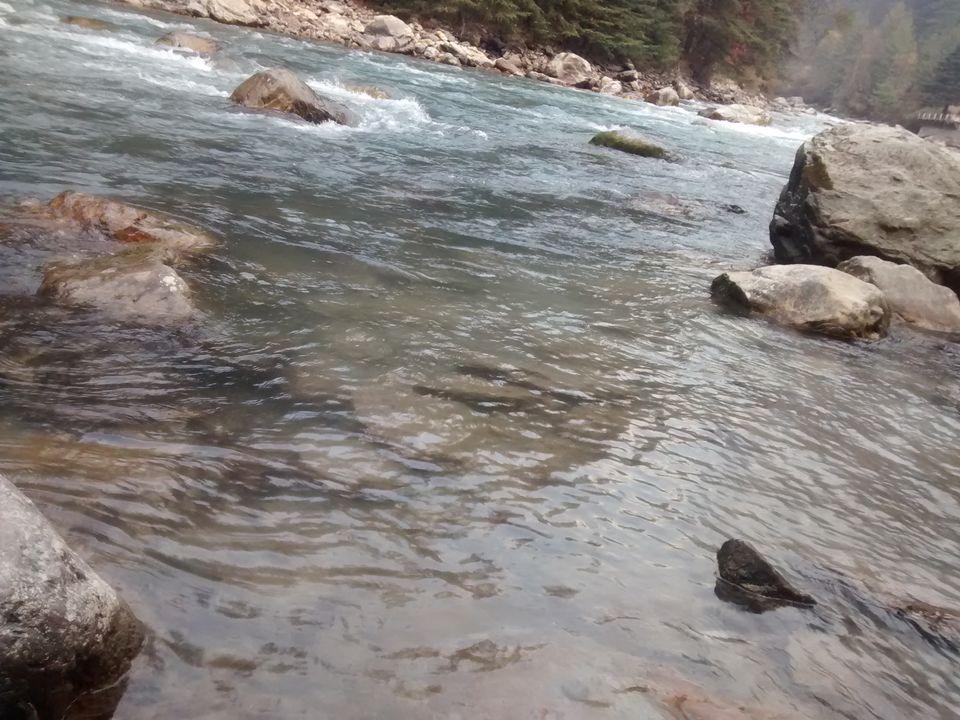 There were places to go but I wanted to stay there. As the sun was touching the horizon, I lit a bonfire. You can enjoy every moment just by sitting there. You can feel the cold breeze and the warmth of fire at the same time... You can feel the journey of this river...you can wonder from where it could have come down...you can relate it with yourself. Unfortunately, I did not have much time. So I had to travel back to Bhuntar so that I could get the last bus to Delhi. It took merely an hour to travel down from Kasol to Bhuntar (thanks to the extraordinary but frightening driving skills of the state bus drivers). I boarded the bus to Delhi at around 9 PM. Although I travelled for 3 days without a break and had not slept for more than a few hours, I was as energetic as I was before starting from Delhi. On my way back, I realised that whatever we know about a place before reaching there is mere a knowledge of fact. Once you get there, stay there and spend time with the nature and culture, you realise that its very different from what you thought at the first place. For instance I realised that mountains are rivers are not merely about heights, snow or flowing water... there's much more than that. They are more about existence, of nature and life. Lastly, I also realised that travelling to new places and exploring the beauty of nature is never tiresome, rather it always fills you up with new energy. So I do travel, even when I am not moving. I travel in my mind... I travel between thoughts.