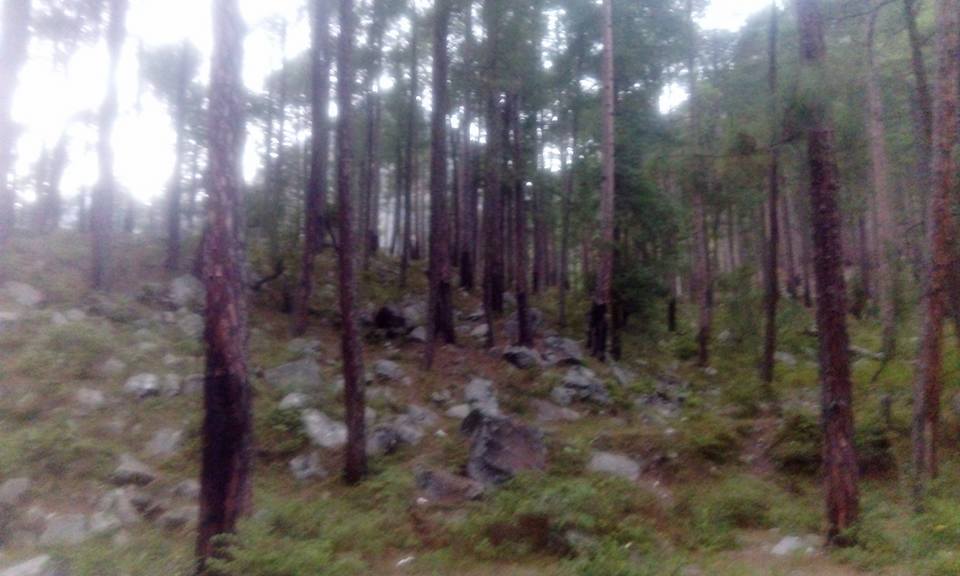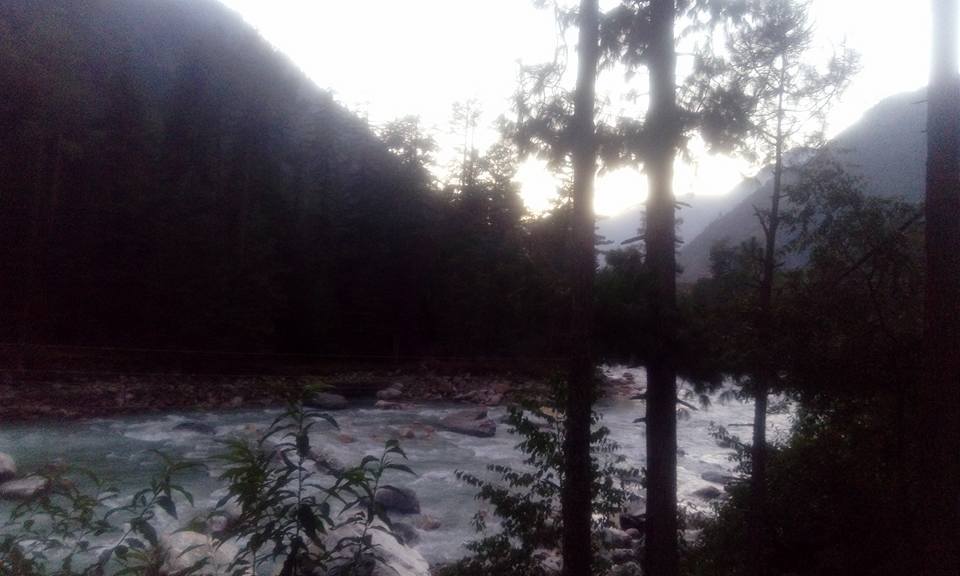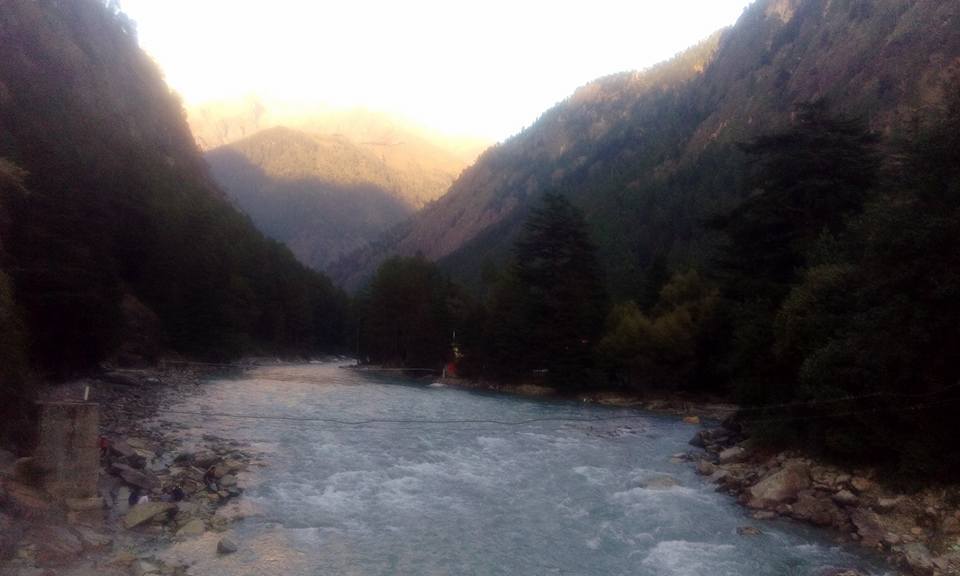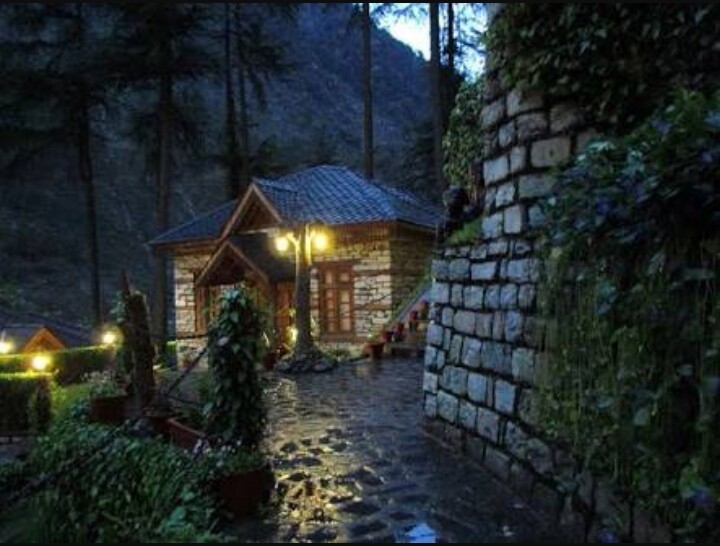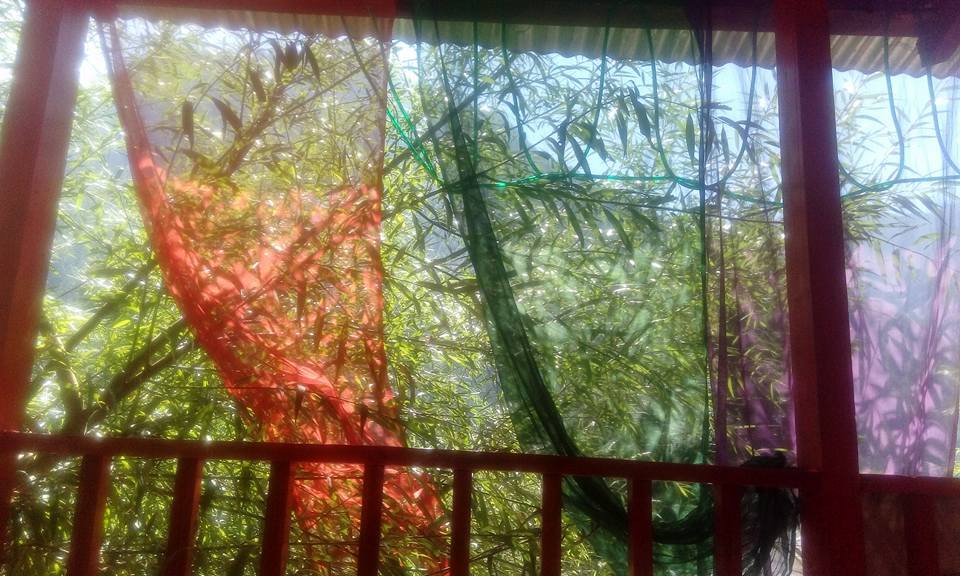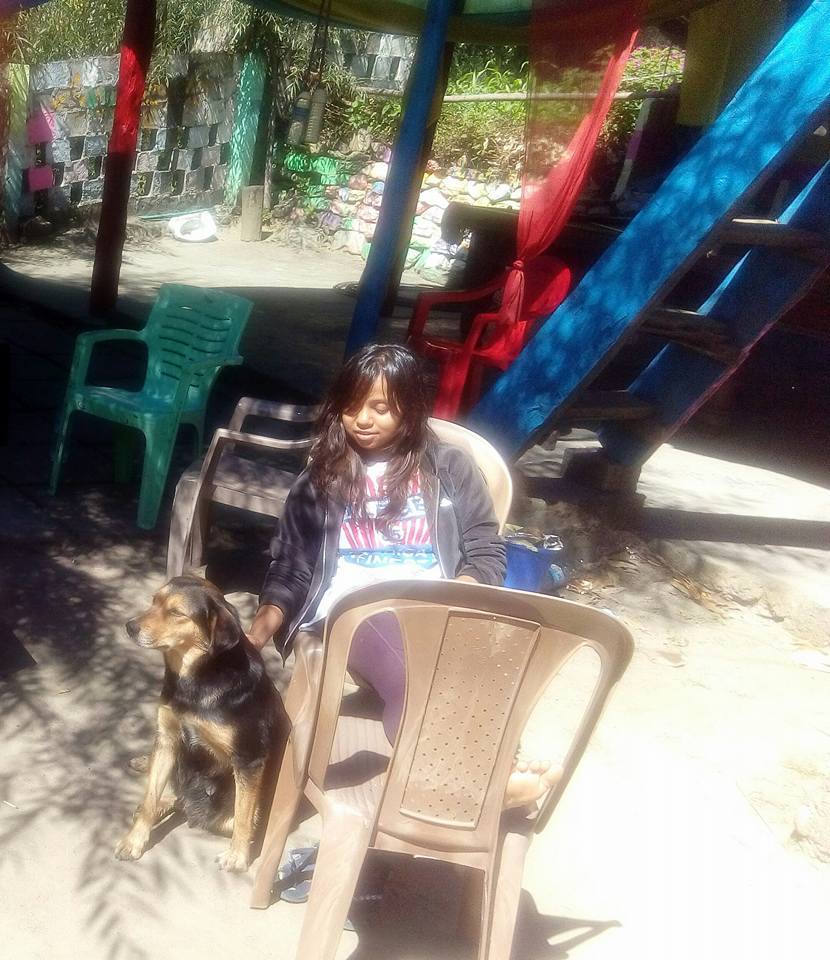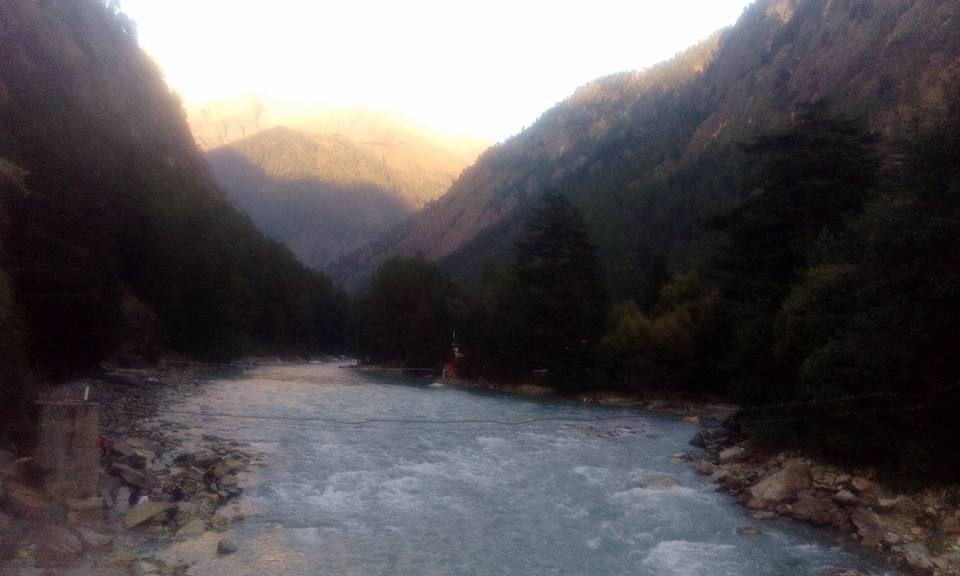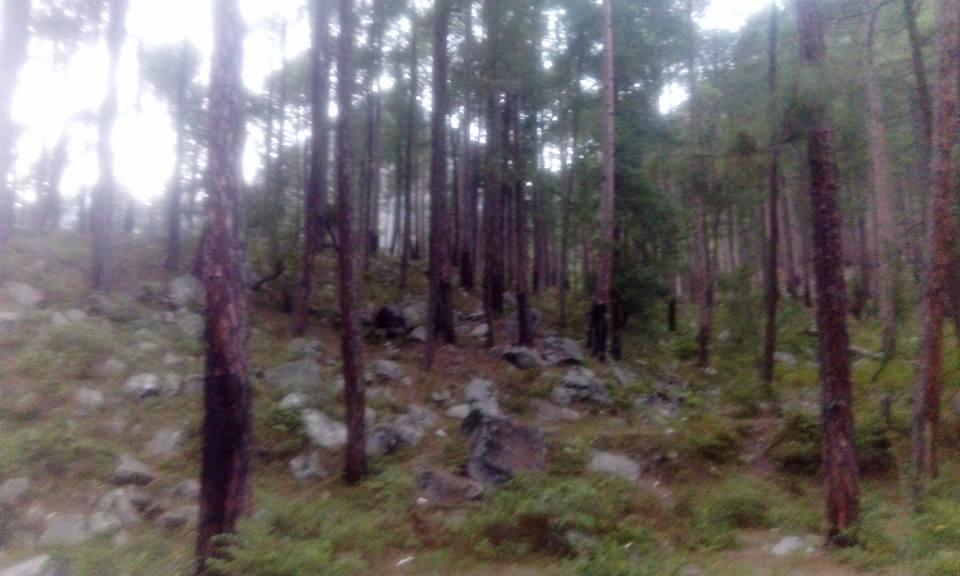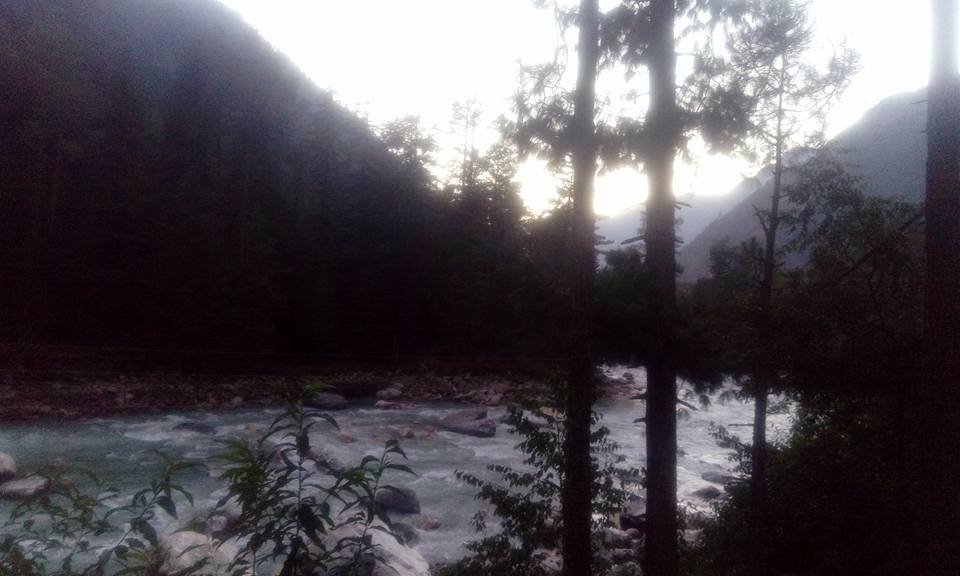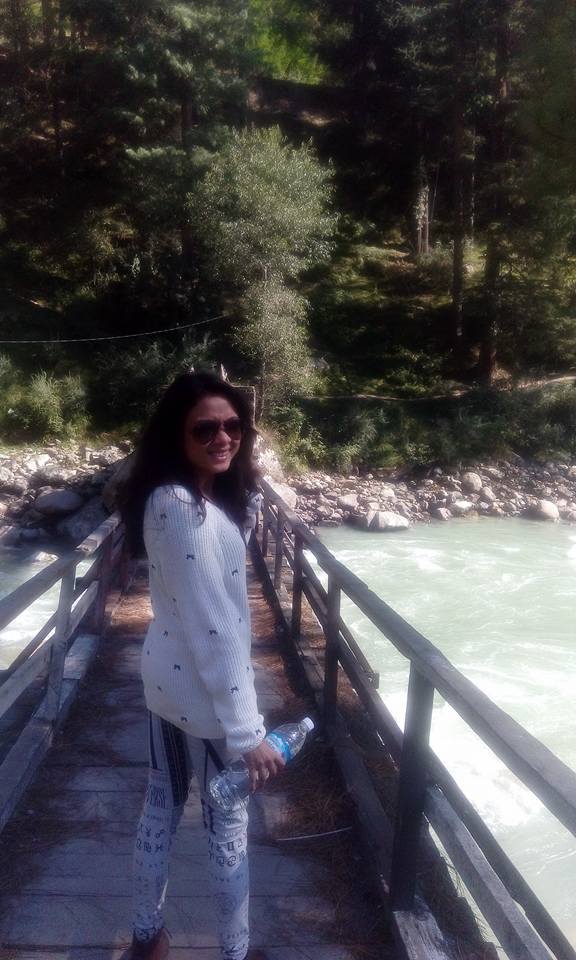 So, if one is looking to find themselves by losing themselves completely in nature, Challal is the place! The place was so hypnotic with its calm energy that I was swaying in the rhythm of the music that the river stream was playing. It is a place for dreamers who can stare at the stars which appears very clear than the usual places and the chilly breeze which can warm up one's soul.
The mornings are beautiful, where the silence can be compared to the bells in monastery and if you are an old soul, do try meditating, it will take you to infinity. Also, if you like adventure just get your shoes out and go anywhere in the forest and loose yourself, as the mystery of finding the way out is very enchanting!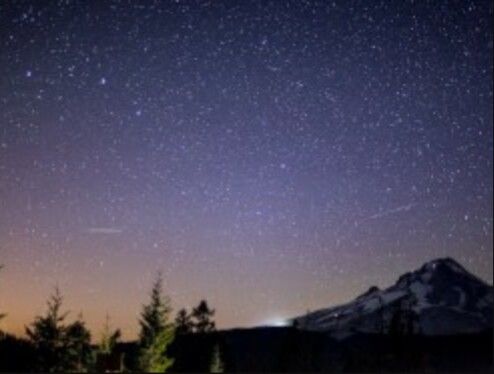 Chalal is a small village very close to Kasol, probably an hour long trek. We chose our place of stay in Challal, primarily because to avoid the commercialized streets of Kasol. Also, Challal gave us a rustic feel of the village life in the foothills of the Himalayas with basic amenities. We stayed in a hostel in Challal where the place was amidst the hills and the only sound one could hear was of the birds chirping and stream of the river. Since Challal is a village, so generally in the night it's not a great idea to go out to take a stroll, but during the day one can go to the Parvati river, which is surely a long and mysterious trek. When we went all the way down to the Parvati river it was super adventurous, we were on the narrow trails of the hills adjacent to the forest and the other side the river. We even happened to get lost in the forest and it was definitely " Alice in wonderland" moment. There are many small Israeli cafes one should halt at. So we went to Challal to just relax in the lap of the Himalayas and experience the serene and hypnotic night, where one can trip looking at the stars.