By now most of us have heard of the economical travel website Airbnb. Most people know it as cheap alternative to getting a hotel, where you can either rent a whole house, a room or even share a space with a host. Although it is known as the low-key, economical way to travel, it also boasts some seriously incredible, one-of-a-kind accommodations. If you have not signed up to Airbnb yet, you can save £25 by using this link. Otherwise, onwards with our quirky rentals!
Bird Island, Stann Creek Dist, Belize
With prices starting at £193 per night you could stay on your own Robinson Crusoe island, complete with a perfect bit of coral reef. Don't worry though, you won't have to hunt and kill your food castaway style, the nearest village is only 20 minutes away by car. Belize is a paradise, and the colourful finish on Bird Island, right down to the hammock, makes it the perfect spot to enjoy it.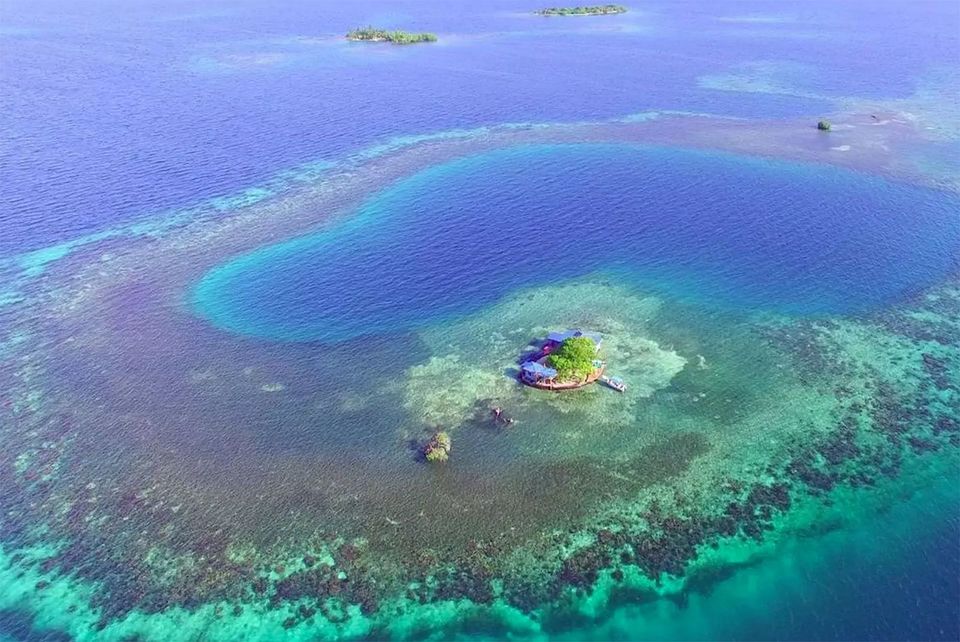 Cube House, Rotterdam, Netherlands

We couldn't believe that this is a real place, and still can't quite get our heads around it, but for fans of the Rubik's cube, this crazy, sunshine yellow house in the centre of Rotterdam awaits. Prices start from £117 with the house being spread over three floors, with a cozy box room at the top that offers epic 360-degree views.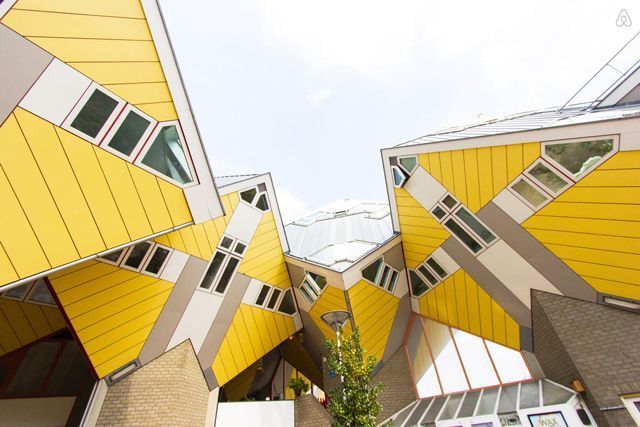 Fairytale Castle, Bangor, Wales
You want to stay in a castle you say? Well look no further. This castle in Bangor, Wales looks like Rapunzel could be staying inside. Built by 1848 by Frederick Lord Dufferin, 5th Baron of Dufferin and Ava in honour of his mother Helen Salina Blackwood, Helen's Tower has since been immortalised by Tennyson in the poem of the same name. A treat for any princess, prices start from £113 per night.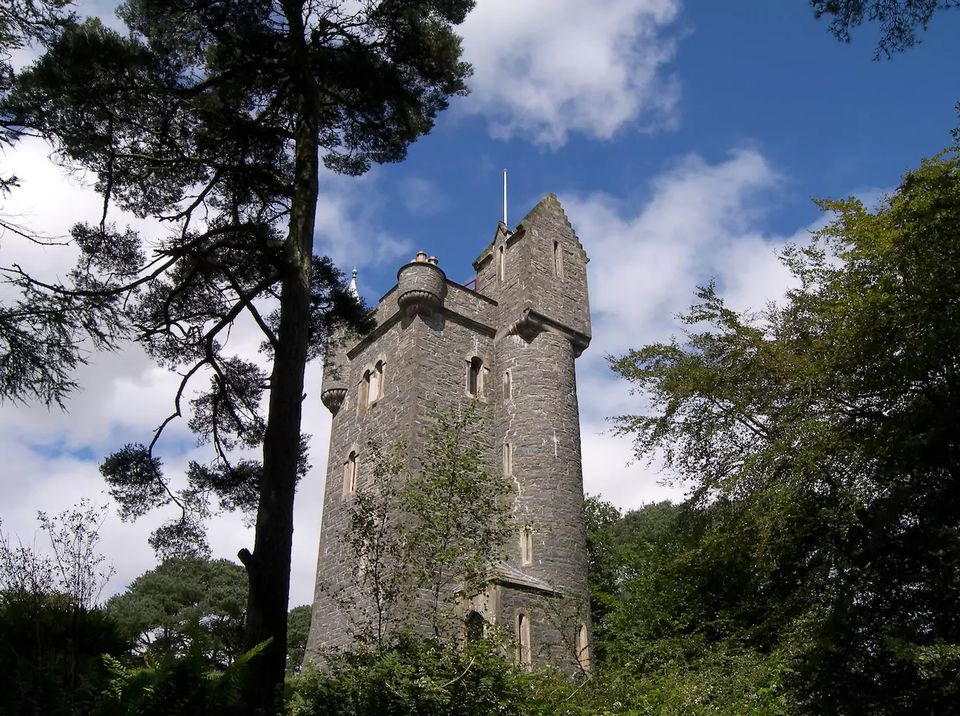 Nature Bungalow at an Elephant Camp, Chang Mai, Thailand
As the title suggests, this bungalow, located outside of Chang Mai in northern Thailand, is surrounded by an elephant reserve, so you can live out all your childhood dreams of partying with elephants, and this lovely room is yours from just £39 per night.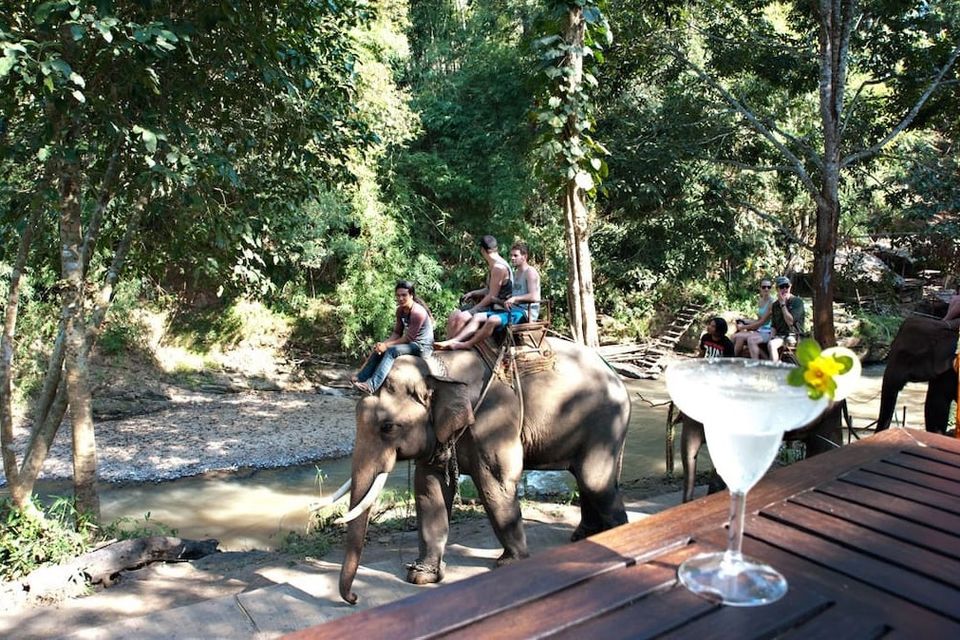 Although this listing is slightly more expensive that the others at £259 per night we had to put it in! Lava Cave used to be a sailor's home back in 1875. This suite is luminous and has a beautiful private veranda, the real highlight though is the exquisite indoor-outdoor Jacuzzi overlooking the crystal-clear waters of Santorini island. Romance personified!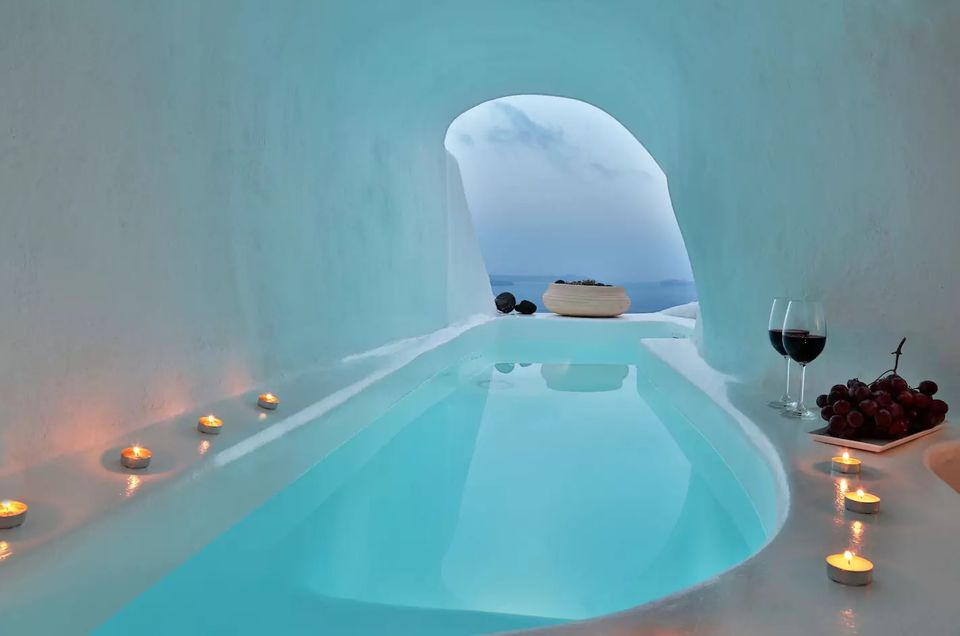 Bogancloch Treehouse, Rynie, Scotland
This listing is a bit of a curve ball. We have put it in as the previous listing was quite an expensive listing, whereas this one is very reasonably priced at just £17 per night. That said however, it does not have any of the home comforts expected in the other listings, it is just a caravan in a tree! Set in the middle of the 30,000 acre Clashindarroch Forest and 1,000 feet above sea level, this really is a place you can get away from it all and just enjoy nature… if you can bare it!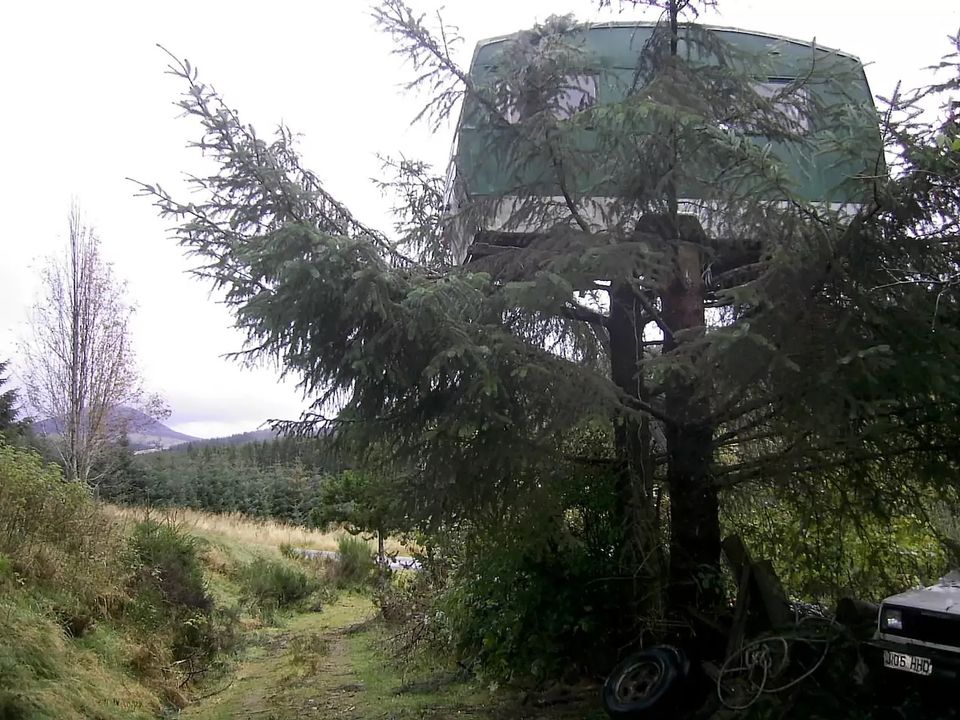 Hopefully this has whet your appetite for another adventure in the near future, if you are interested in any of the accommodation listed, or in signing up to Airbnb you can receive £25 off of your first adventure by using this link. www.airbnb.co.uk/c/dpollard43