"You only live once, but if you do it right, once is enough."
The prospect of taking an adventurous vacation can be both, hugely rewarding and extremely taxing. Rewarding because you get to experience an unparalleled adrenaline rush and taxing because when it comes to planning, there's so much to remember along the way, and this starts before you even leave home.
Planning a vacation can be overwhelming, especially if you wish to indulge in thrilling activities, because things may not go as intended. There is always an uncertainty associated with adventures and in times like these, having reliable insurance is the only thing that can ensure it all goes smoothly.
While we don't address the importance of life insurance, getting insured is an essential part of life and a crucial element of sound financial planning.

If you want to secure a solid financial base for people you love, even after you die, the best answer is getting a life insurance.
Before I tell you the benefits of a good life insurance, why not introduce you to some of the most incredible adventure experiences around the world that will blow your mind, change your world view and let you dig down deep into foreign culture?
1. Sink down in weightlessness and confess your sins to the dolphins.
If humans ever hope to talk to animals, dolphins might be our best bet. They're highly intelligent, and won't ever judge you.
Where to do it: Orlando, Bahamas
Click here to plan your hassle free swimming adventure with dolphins.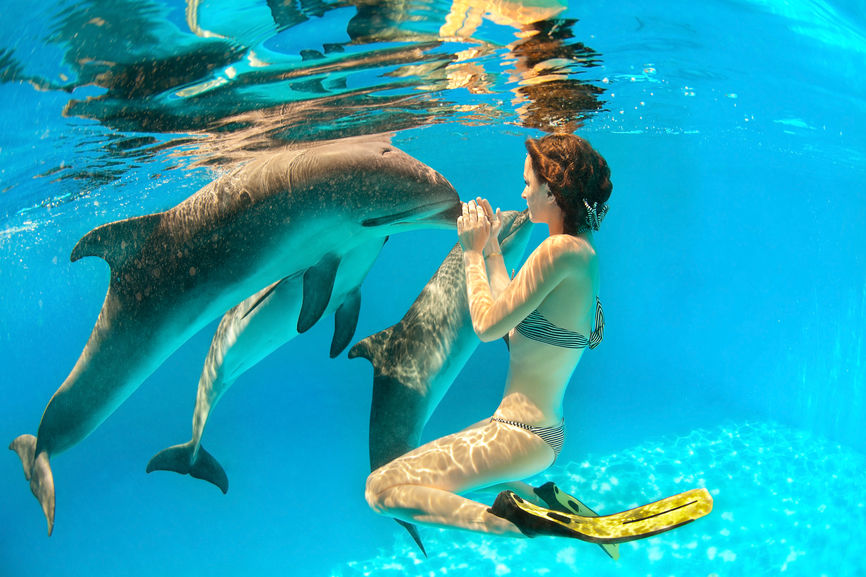 2. Scream your heart out as you slide down an active volcano.
It may not be the first thing you would want to do when you encounter a volcano, but yes! You can totally slide down an active volcano wearing nothing more than a jumpsuit and goggles for protection. In fact, it is one of the most extreme adventures in the world.
Where to do it: Nicaragua, León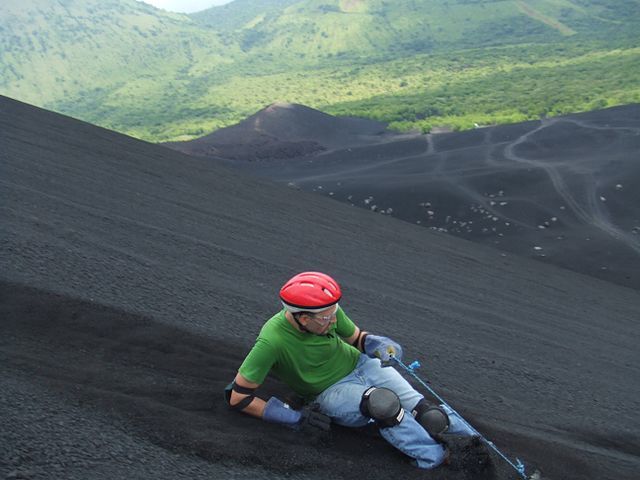 3. Get a bird's eye view. Go skydiving!
When it comes to adrenaline-pumping activities, few things beat launching yourself out of an airplane and plummeting through the air on a breathtaking free-fall.
Where to do it: Dubai, New Zealand
Click here to skydive without any problems.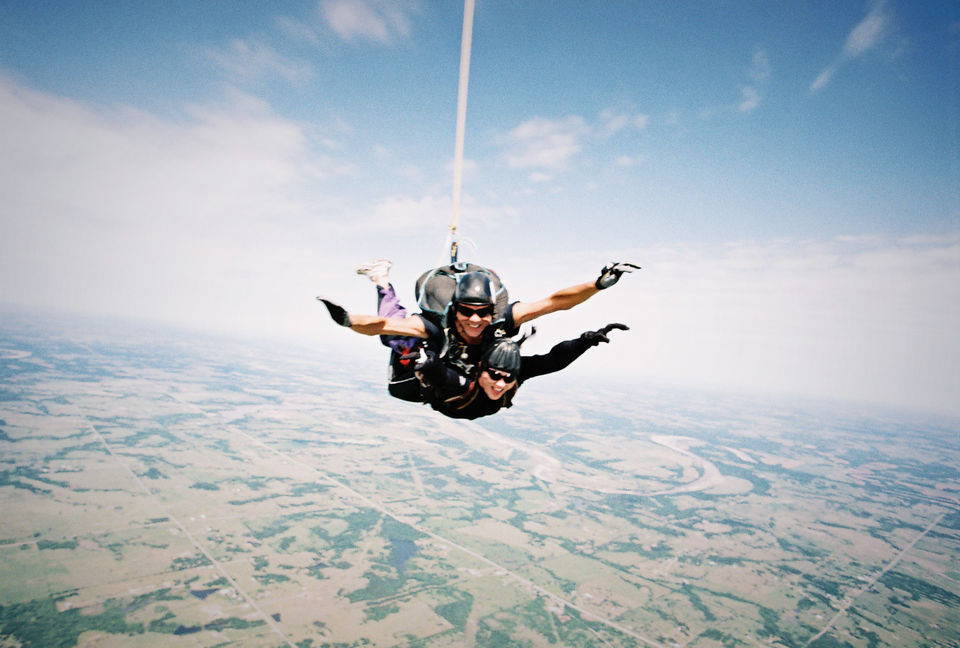 4. Go scuba diving and experience the underworld
Scuba diving is exhilarating. Even if I try to describe my experience using shiny vocabulary, you would be powerless to understand it until you went underwater yourself.

Where to do it: India, Thailand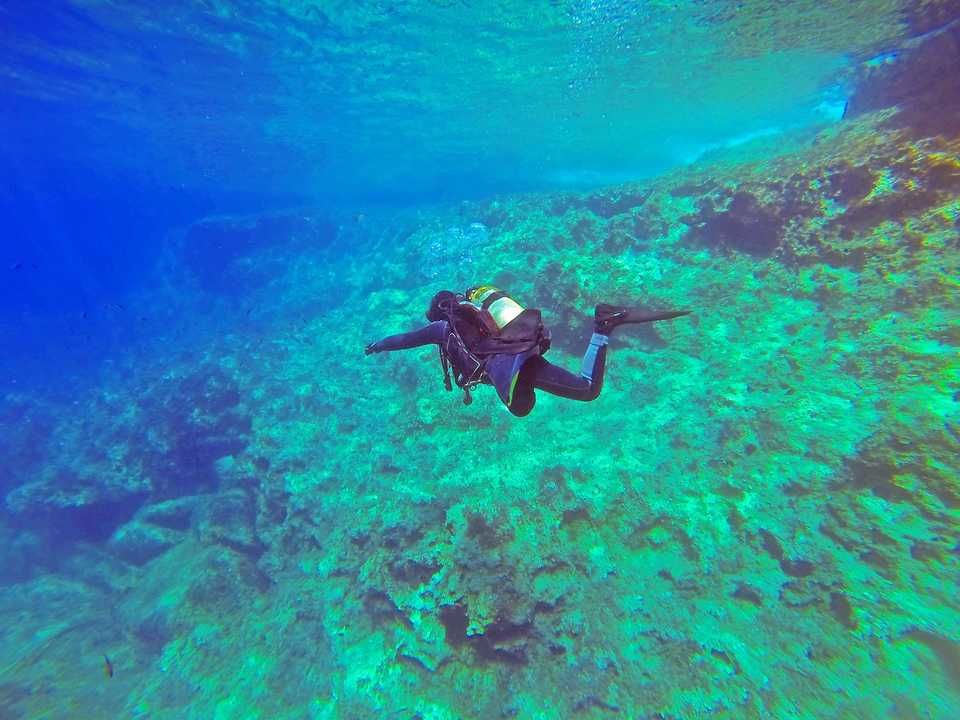 5. Trek through the Himalayas and witness a sunrise/sunset.
Trekking in the Himalayas requires stamina, but the rewards are immense. Trekking is the best way to get close to nature. So, take a chance and view the world without a filter because mountains do have the ability to touch your soul.
Treks to attempt: Kuari Pass Trek, Dayara Bugyal Trek

6. Jump off a cliff with only a cord tied around you
If nose-diving through the air is what floats your boat, then you must have bungee jumping on your to-do list. Whether you want the ultimate death-defying plunge or a short-and-sweet drop, there are many places that will help you live out your bungee jumping aspirations.
Where to do it: Macau, South Africa
Click here to bungee jump with any tension!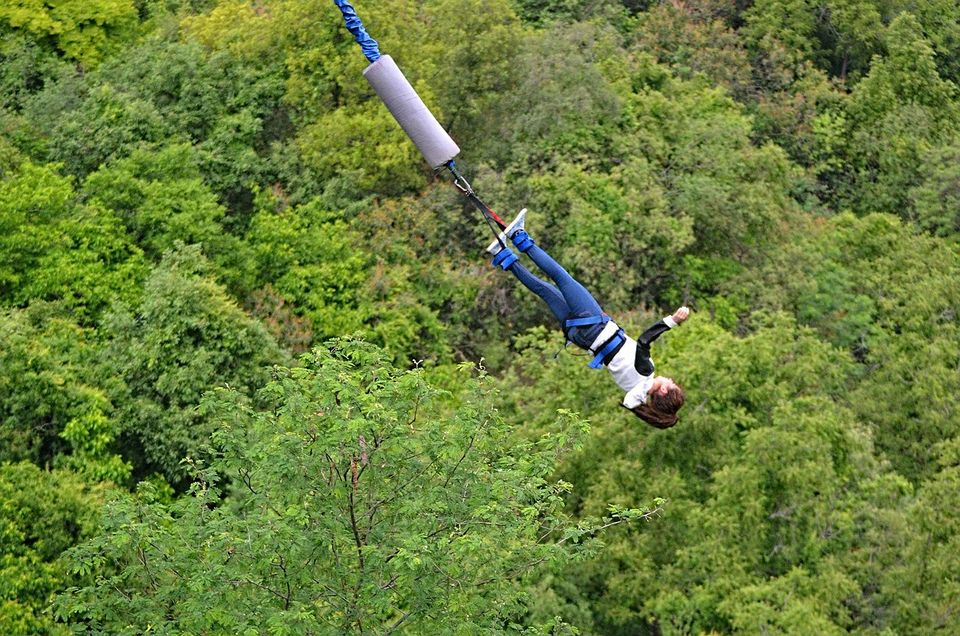 7. Defy gravity and fly out of water!
Remember those action movies where the hero magically appears out of water? It's called flyboarding and if you love water sports, this your best bet.
Where to do it: Goa, Dubai
Defy gravity but not life. Click here to plan your next adventure safely.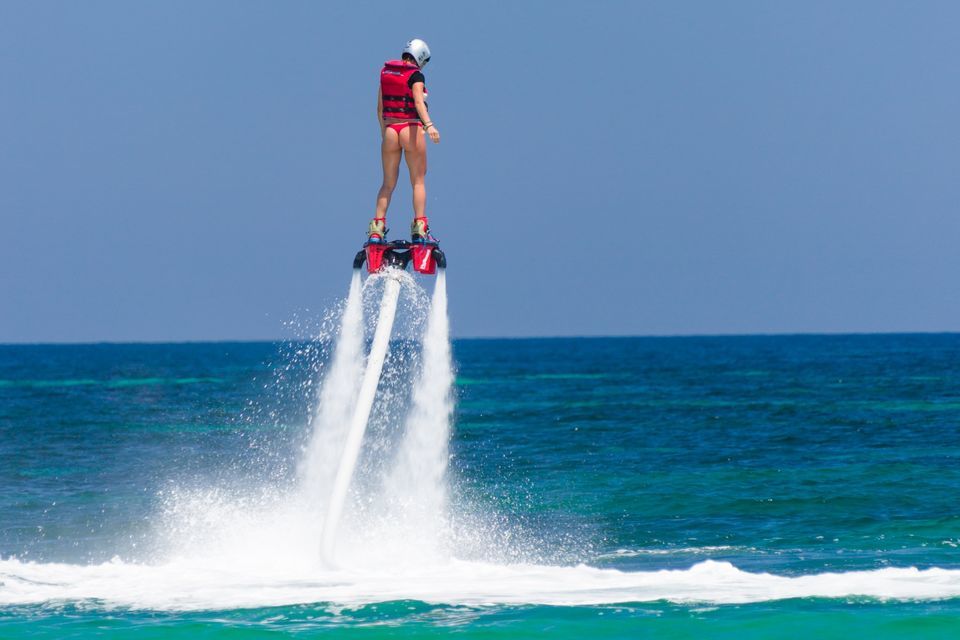 As exciting as all these activities may sound, the only way to enjoy them thoroughly is if you have an adequate term insurance. Regardless of how young or old you are, no one knows what the future holds, but the unpredictability of life shouldn't stop you from enjoying it.
If your loved ones depend on your financial support for their livelihood, an adequate term insurance can make your life less stressful. And even if you're in your late twenties or early thirties, investing in a good insurance is still lucrative because you'll enjoy lower premiums than when you buy life insurance at a more advanced age.
How does a term life insurance work?

Term insurance plan is a form of a life cover which provides security to your family in case of an unfortunate event. You pay an annual premium (determined by the insurance company) for the "term" of the policy and if you die within those years, your beneficiary will collect the specified amount indicated on the policy. For just a nominal fee of ₹32.27/- per day, ICICI prudential can provide you a cover of ₹1 Crore. With the help of this amount, your family can maintain their lifestyle even after you're gone.
So, what are you waiting for? Go out there and begin your adventures without any hassles! Do you have own list of incredible adventures? Share it with the Tripoto community here.

In association with ICICI Prudential