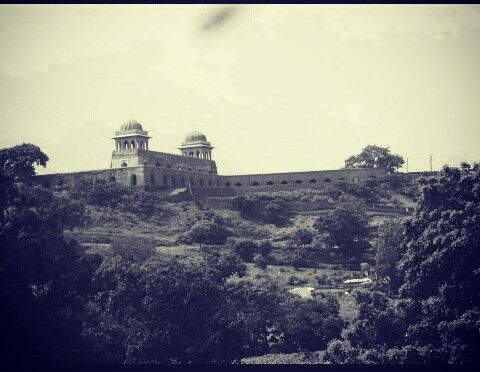 It was a cloudy beautiful sunday morning and a perfect weather for bike trip. I was at my balcony and taking my tea around 6:30 am. As i am travel freak these small things like at that time sun is about to rise and several birds chanting very calmly that encourage's me to think about my passion and took some time for bike trip. I was planning for my trip to mandav for the long time it took me on front to finally decided to go for a bike trip.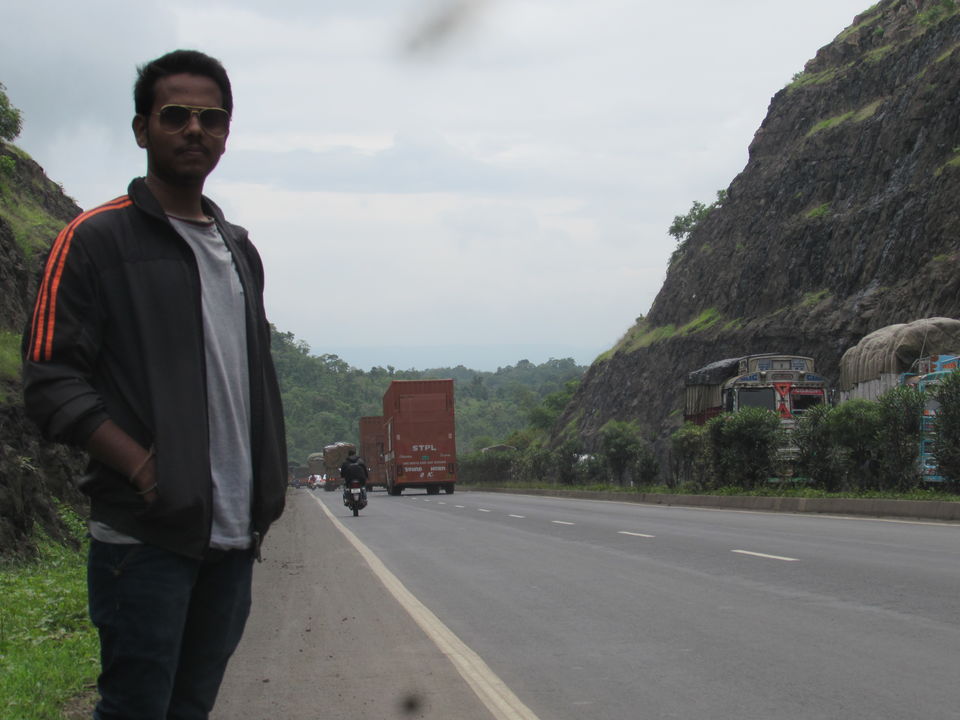 I decided to go for a trip so i contacted with my friends and at last we were 4 now. 2 for bhopal and 2 from indore. we packed our bags and started our journey at 8 am. As indore in 200 km from bhopal it took 4 and a half hour to reach there. we were at indore now at 12:30 pm. It was great state highway between bhopal and indore at lead as so fast.So now we halted for some time and approx 2 pm. we again started our journey from indore.
Now we were 4 friends . Mandav is 90 km far from indore . again awesome highway NH.52 took us till GUJRI VILLAGE and than we took right turn. It was a small village road till 20 km to MANDAV.
NOW around 4 pm we finally reached at mandav. bike trip is definitely an awesome ideas.
MANDAV also called Mandu or Mandavgarh is an ancient city situated in Dhar district in Malva region of western Madhya pradesh. It consist a huge natural habitat and a lot of ancient rumour that is why this city is called 'THE CITY OF GHOST'. It is well said in legendary rumour that mandav faced several battles and wars that lead it to this title. It was a great empire of several dynasties like khilji dyansty, mugal dynasty and several other kindoms.
Apart from this one more thing which attracts the attention of tourists and nature lovers is its huge number of monuments and natural beauty of the city.
Mandav have RANI RUPMANTI PAVILION , BAJBAHADUR MAHAL , JAHAG MAHAL , HINDOLA MAHAL , SUNSET POINT , KUKKAR KHO , NILKHANT MAHADEV TEMPLE , JAMI MASZID and lot so on.
Well the local people said in a very cool manner that mandav consist as much spots that one need to stay atleast 7 days to site all of them. So now we reached at 4 pm and now we were almost 300 km from bhopal with a bike trip that is why we tired a lot, so that we decided to take a hotel. For hotel we din't go for online search instead we took advised from some local civilians, and you know what we discovered a new place called Jain temple, where there was a facilty to stay at very low cost and great rooms and calm atmosphere at the same time. so we checked in, the atmosphere of that temple was really very nice and peaceful that helped us to regain our energy to discover new places instead of resting at rooms.
After refreshment we decided to go to sunset point and we reached there.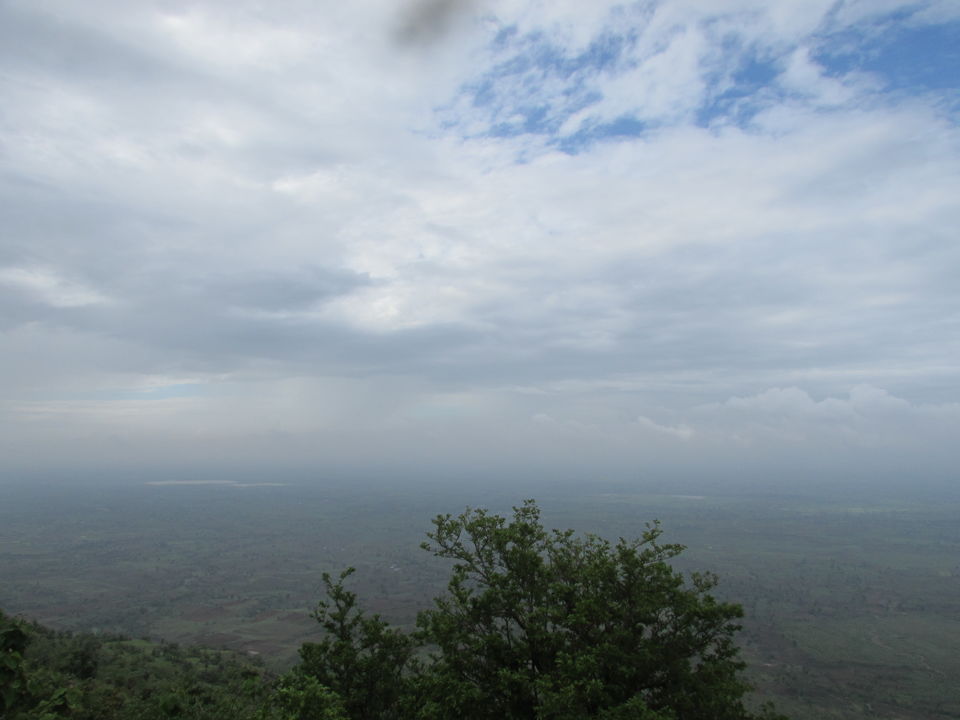 Next day we woke up early morning and because of great cloudy atmosphere. we decided to go for site seeing . First of all we went to RANI RUPMATI PAVILION which is situated almost 1200 feat. from sea level.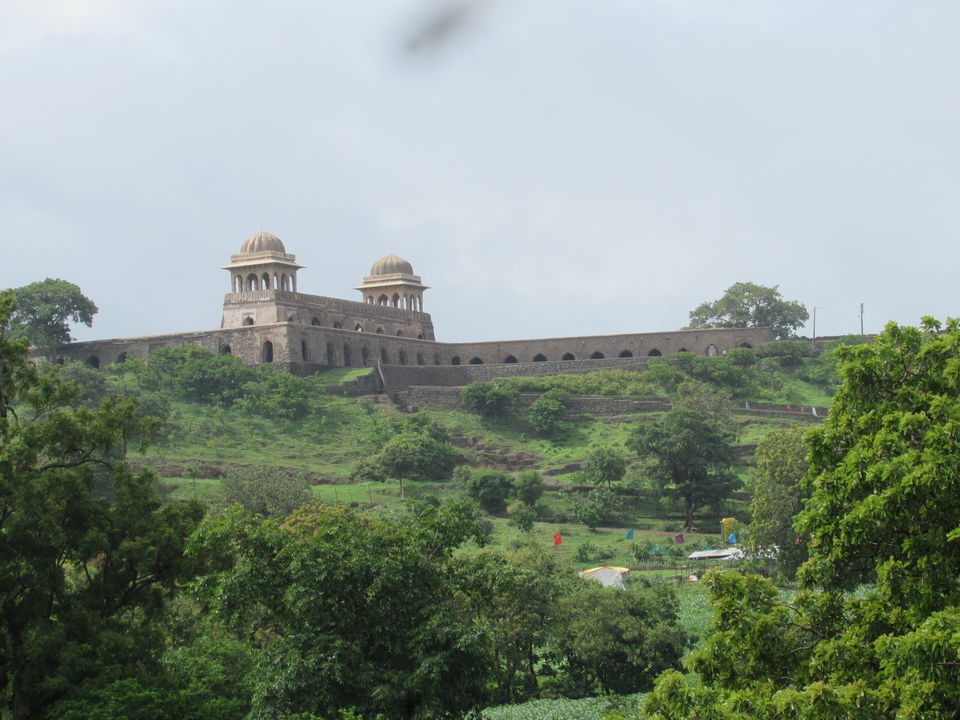 This place is huge.It is said that in ancient time rani rupmati used to come here to take a view of river narmada. At the back side of the qila we can easily see the magestic narmada.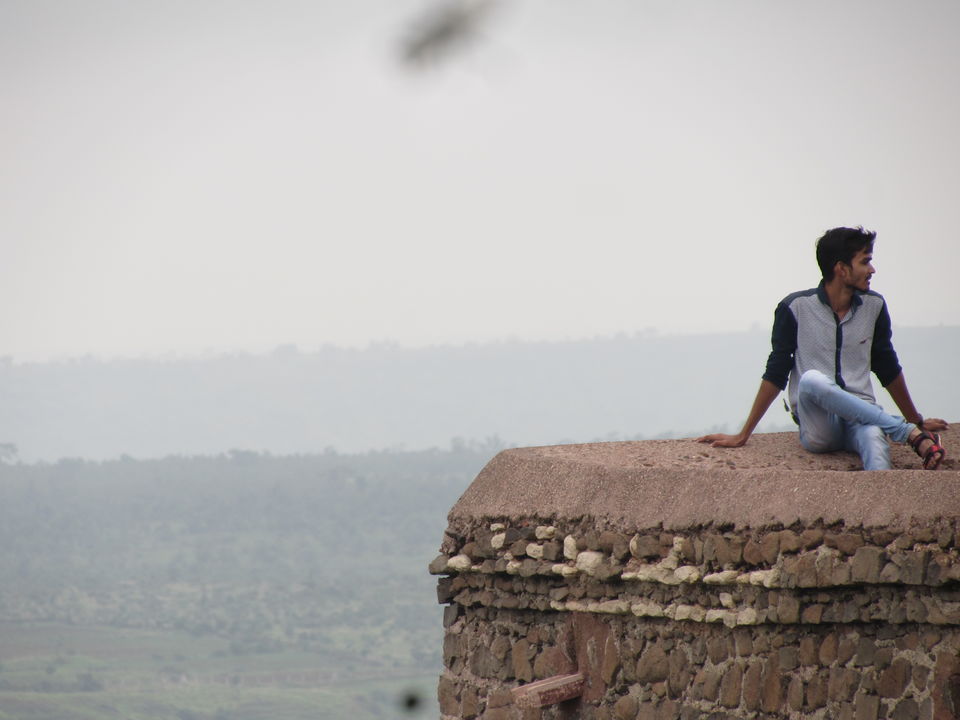 one thing i noticed at mandav is that it is one of the best place or i can say one of the best hill station and can be promoted as best place for weekends but this place is highly neglected by authorities. MANDAV has huge potantial to be a international tourist attraction, it is a perfect place for family outing and nature lovers and also for them who are passionate to discover new places and intrested in history
JAHAJ MAHAL - It is the one of the best place that attracts tourism to mandu. it is a huge place situated in between big pond that seems like a big ship is stand in the sea. it also consists HINDOLA MAHAL , ANCIENT MUSEUM , DAI KA MAHAL, so that you can spend lot of time here almost half day.
These palaces comes under ASI (ARCHEOLOGICAL SURVEY OF INDIA) so that are well maintained.
HINDOLA MAHAL MANDAV-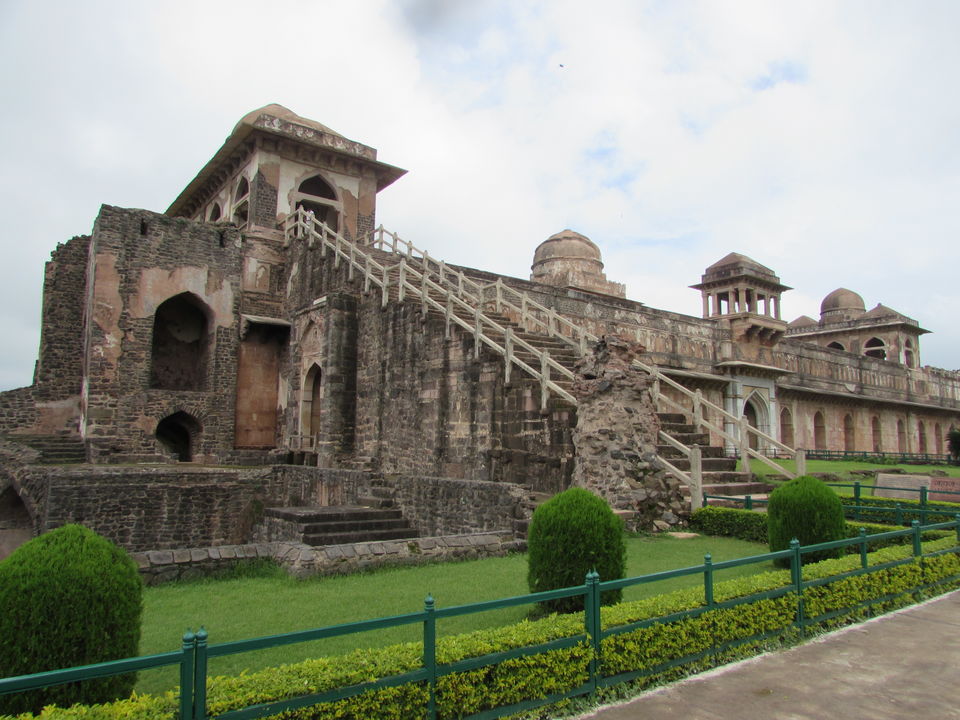 ECHO POINT MANDAV- We visited many spots and the one which attracted me the most was ECHO POINT, a place where three pillars are situated and a point where you need to stand there and speak loudly so that our voice reverberating one by one in all the pillars. that was the craziest part of our trip.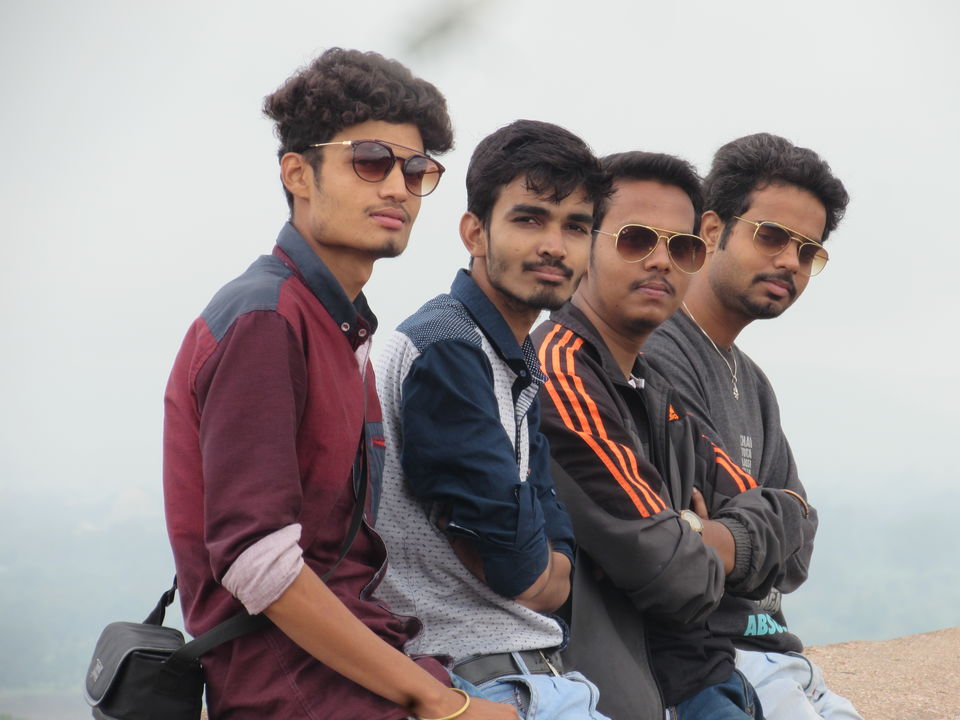 After halted two nights we decided to return back to our home. we will never forget this trip as we learn lot of things and gained some mature advises. MANDAV is great place for 2 days or 3 days budget trip as we only spent 2000 rs per person in our whole trip.
I really recommand all to visit once there to feel something different which will never felt anywhere else.
thank you so much guys. hola
see u guys soon with new adventures. bbye
BANJARA.