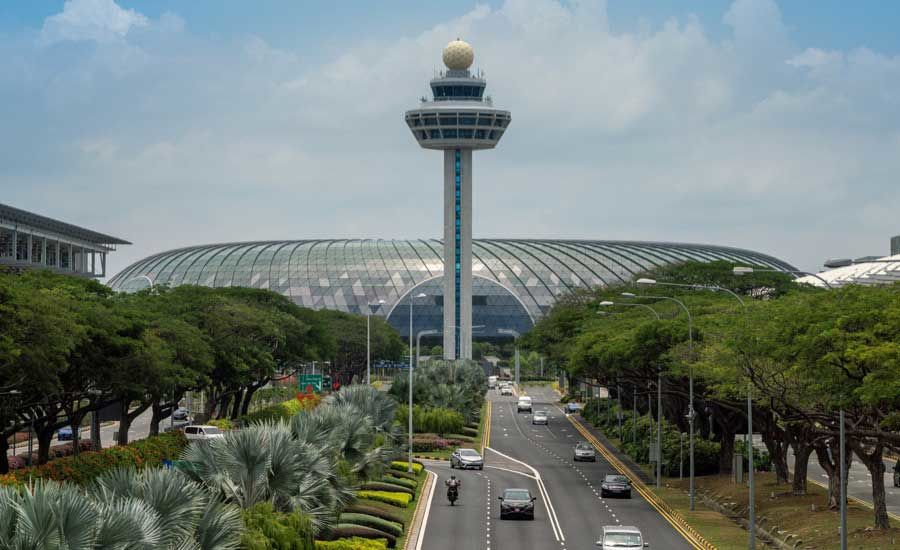 A lot of us handle an hours-long layover with a bit of disdain, but at Singapore Changi Airport, travelers actually want to spend as much time as possible! Regularly voted the best airport in the world, Singapore Changi Airport is huge and modern. Each terminal is fitted with top-notch standard airport amenities plus a lot of unique activities, like free movie theaters, breathtaking gardens, and free tours of the city.
So if you've got a Singapore holiday lined up in the coming months, here's a tip – head to the airport early. Not only will you have peace of mind knowing there are no chances of being late, you'll get to settle in nicely and take part in some pretty awesome activities to pass the time.
There is a huge list of incredible things to do at Changi, the majority of which are FREE and located 'Air-side' (once you have cleared customs/immigration or the side which you arrive on a connecting flight). The activities, attractions and experiences to be listed here are spread across 3 three interconnected terminals (1,2 & 3), but worry not, as they are all within the same physical building and are connected via Changi's 'Sky Train'. This can help you easily move throughout and between the terminals if you are short on time, but for those that don't mind a stroll (or have a few hours to kill) it's easy to up your daily step count by walking between them.
1. Explore Jewel in T1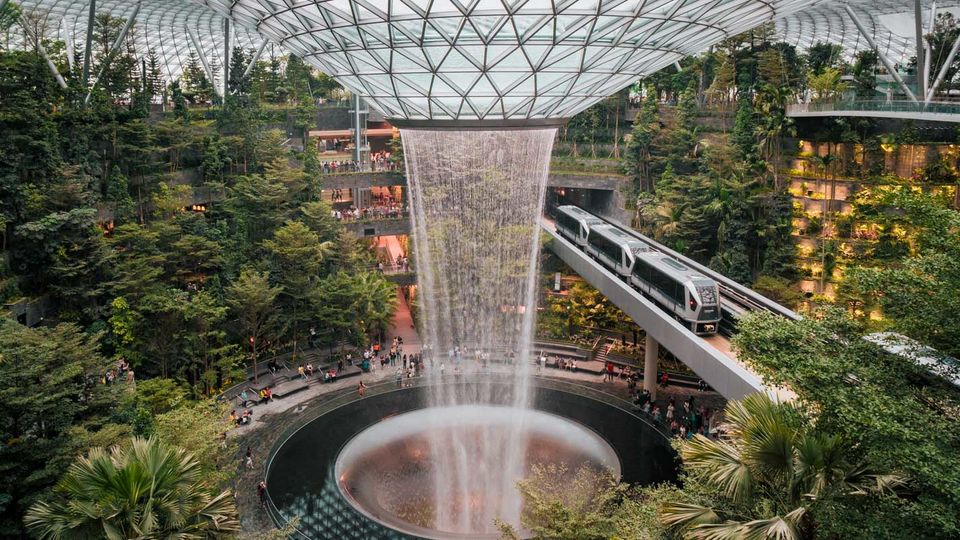 Jewel is the latest opening in Singapore's Changi Airport; based in Terminal 1 it includes gardens and attractions – such as a 50m Vortex waterfall, Forest Valley, Canopy Bridges and Mazes, a hotel, aviation facilities and 300 retail and dining facilities. It's an instagrammer's dream and the perfect place for some interesting snaps.
2. Visit the Butterfly Garden in T3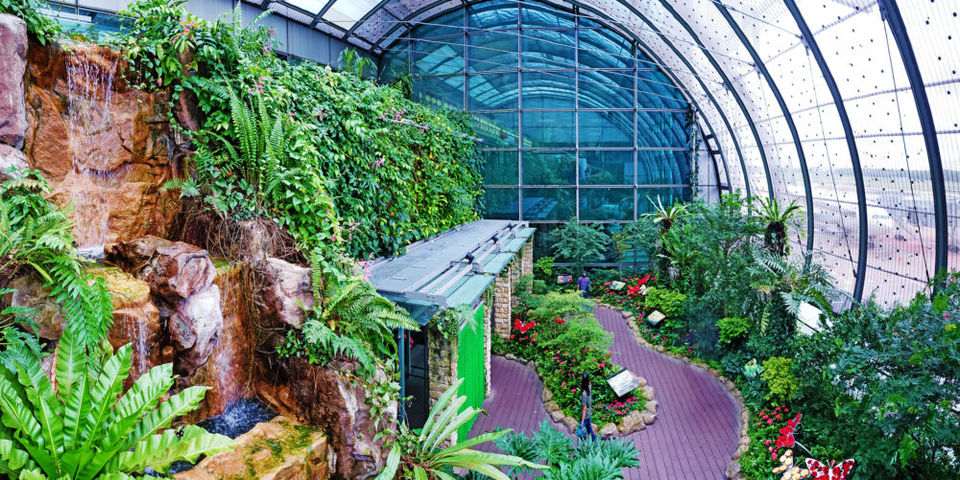 One of the best Changi Airport things to do is visit the amazing Butterfly Garden. It is located on the roof of Terminal 3 and it is free to enter for all passengers. Oh, and did I mention there's a 6m grotto waterfall. Its an instagrammer's dream! It is a must visit on your layover in Singapore Airport.
3. Relax in the Orchid Garden by the Koi Pond in T2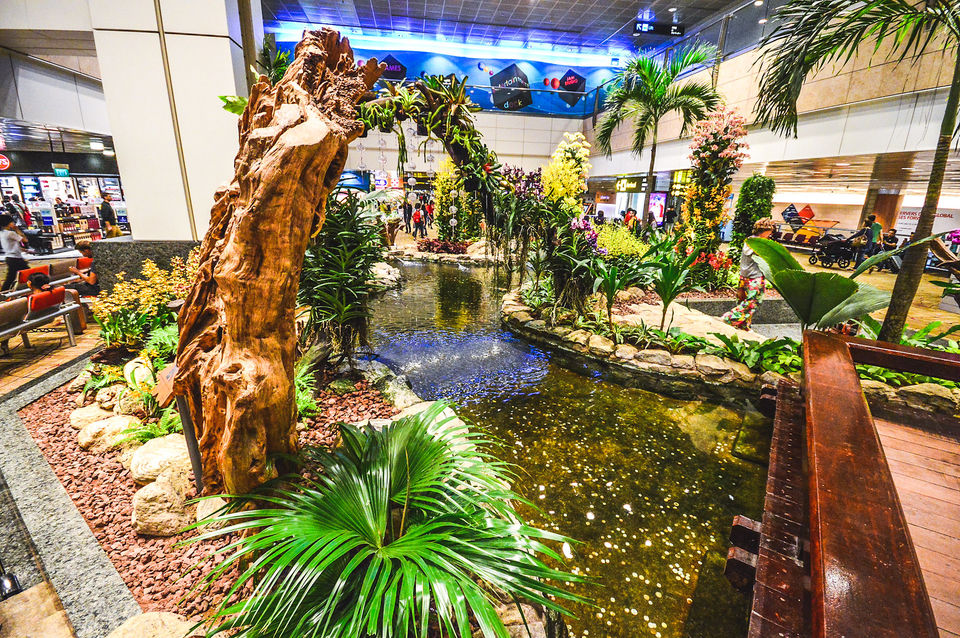 Right in the middle of Terminal 2 is the Orchid Garden and Koi Pond. The display represents the 4 elements of nature – Earth, Water, Fire and Air. As you wander through the wooden walkways suspended over the swimming Koi Carp below, you'll notice that the White orchids displayed with floating glass bubbles represent 'Air'; rare brown and green orchids displayed next to tree root sculptures represent 'Earth'; the floral columns simulating giant candles represent 'Fire' and clustered blue and violet orchids represent the 'Water' element. There's definitely more to the Orchid garden than meets the eye and it's just one of the reasons why Singapore is the best airport for layover.
4. Wander through Enchanted Garden in T2
The interactive Enchanted Garden magically comes to life with light and sound while you weave through the wooden concourse that winds through and around the garden. Motion sensors trigger sounds of nature and blooming flowers while fiber-optic and LED lighting form a fascinating carpet of sparkling lights. It's magical for kids and adults alike.
5. Watch movies for free at the all-day Movie Theatre in T2 & T3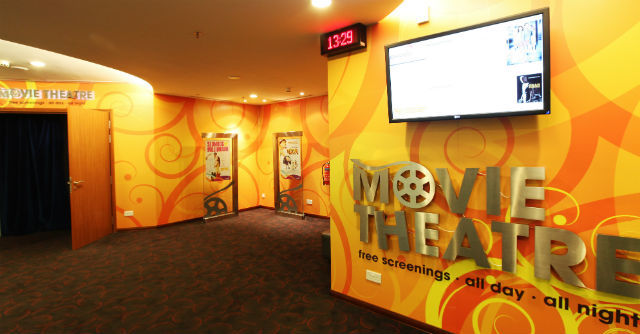 Whether you're between flights, or simply tired, there's nothing quite like getting cosy in an actual movie theater. In a cool and dark setting, sit back and enjoy movies all-day.
6. Take a dip in Rooftop Swimming Pool in T1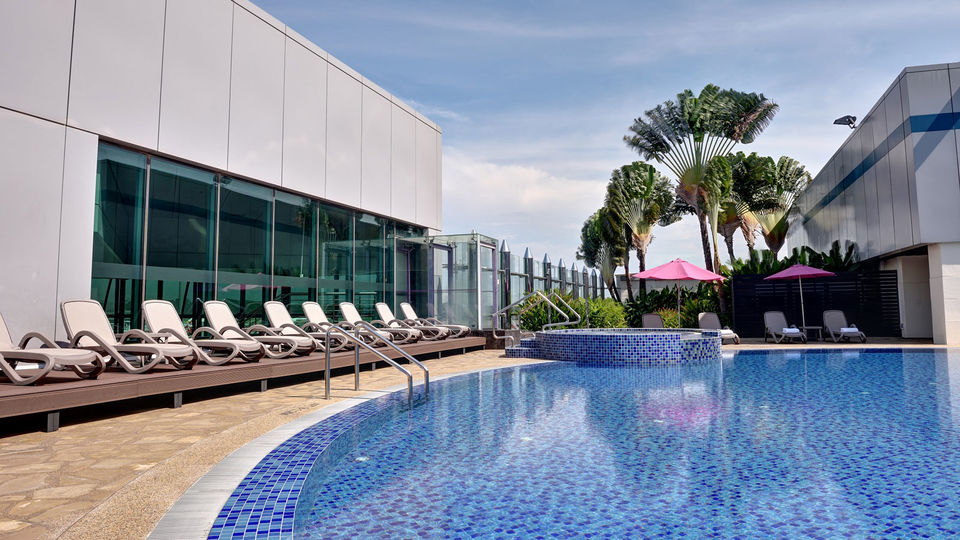 This one isn't free, but up above Changi Terminal 1, at the Aerotel Airport Transit Hotel is a rooftop pool which can be accessed for 17SGD and includes the swimming pool and Jacuzzi, towels and hot showers. And if you're staying at the transit hotel, pool access is included in your room rate and is open from 6am – 12am (midnight).
7. Get some Vitamin D in Sunflower Garden in T2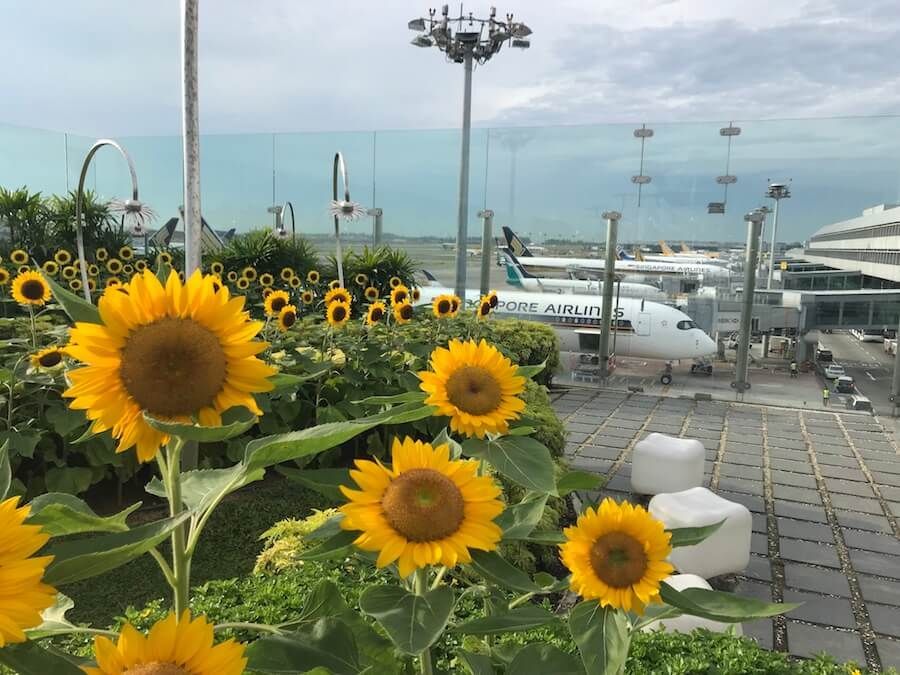 Possibly one of the most photographed spots in Changi Airport. The roof of terminal 2 is a plane-spotter and vitamin-D-lovers heaven. Wander through this garden as you watch the planes take off & taxi and get some much needed natural light after hours inside the plane/airport. And if your layover in Singapore happens to be under the cover of darkness, never fear – the garden is beautifully lit by special lighting.
8. Grab a drink & stroll in Cactus Garden in T1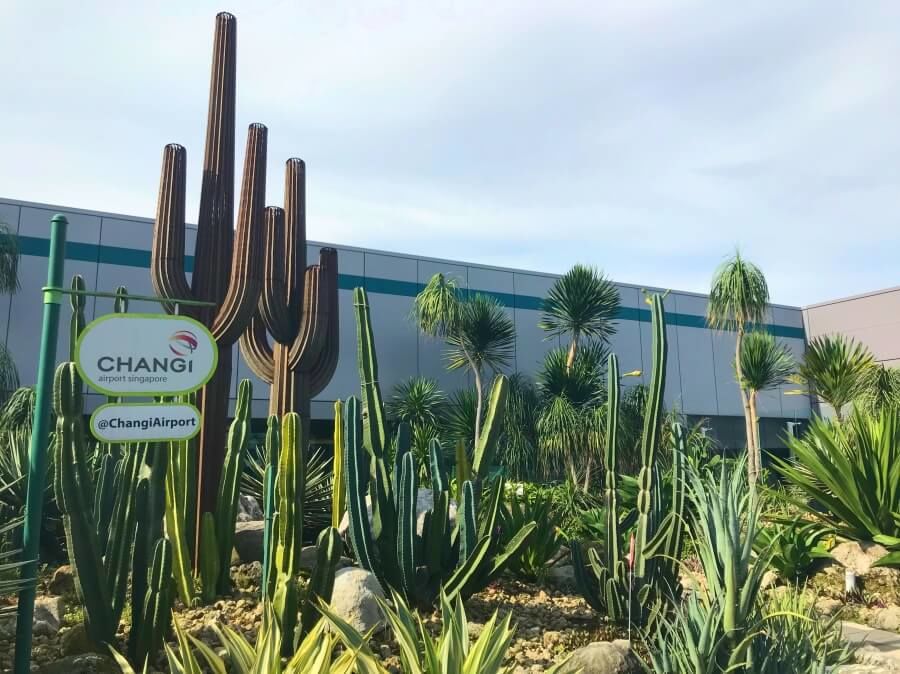 Grab a drink from the Cactus bar as you you stretch out to this garden. Just make sure you follow the signs and keep your hands to yourself.
9. Test your Gaming Skills at Entertainment Deck in T2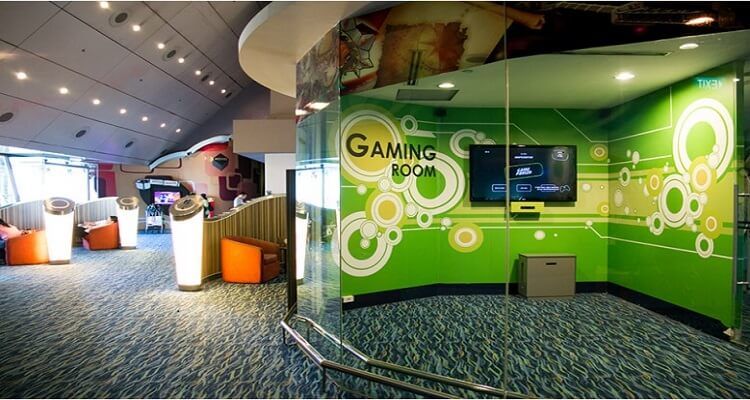 Located on Level 1 of Changi Airport terminal 2, the Entertainment Deck has a range of gaming stations and set-ups to help test your dexterity, from Xbox 360s to PlayStation 3 machines and even an Xbox Kinetic Room where the games are controlled by your movements and voice. Its essentially a full body workout and hours of fun for families or groups of friends.
10. Take a nap in Snooze Lounge in T1, T2, T3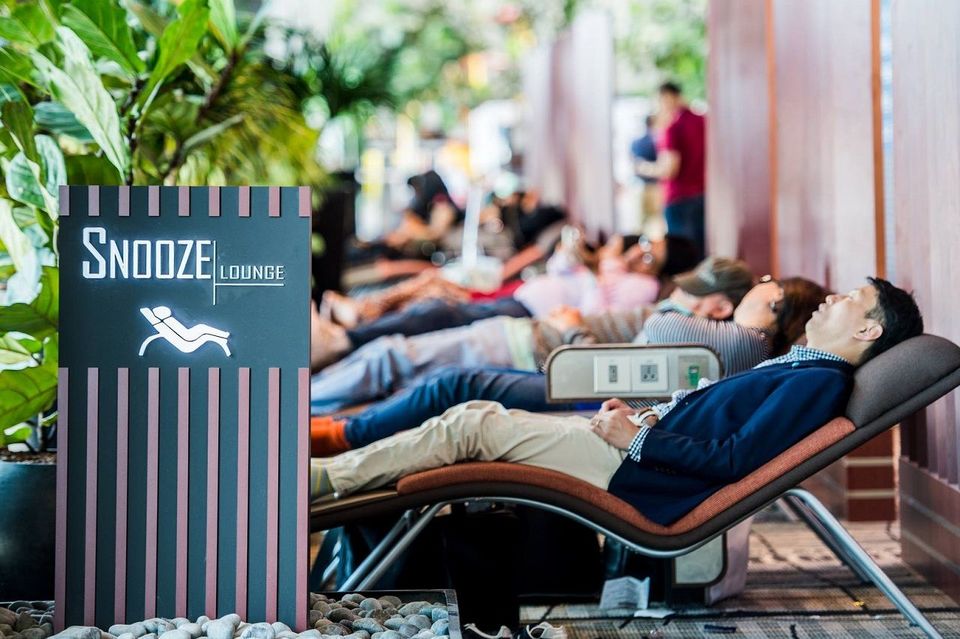 These are quiet spaces with lounge style chairs along with limited number of full body massage chairs in some spaces. These chairs will help you relax and you can get a quick nap in a chilled out environment. They are also the perfect alternative to the Changi Airport transit hotel(s) if you are traveling on a budget.
11. Snap a picture-perfect memory at The Social Tree in T1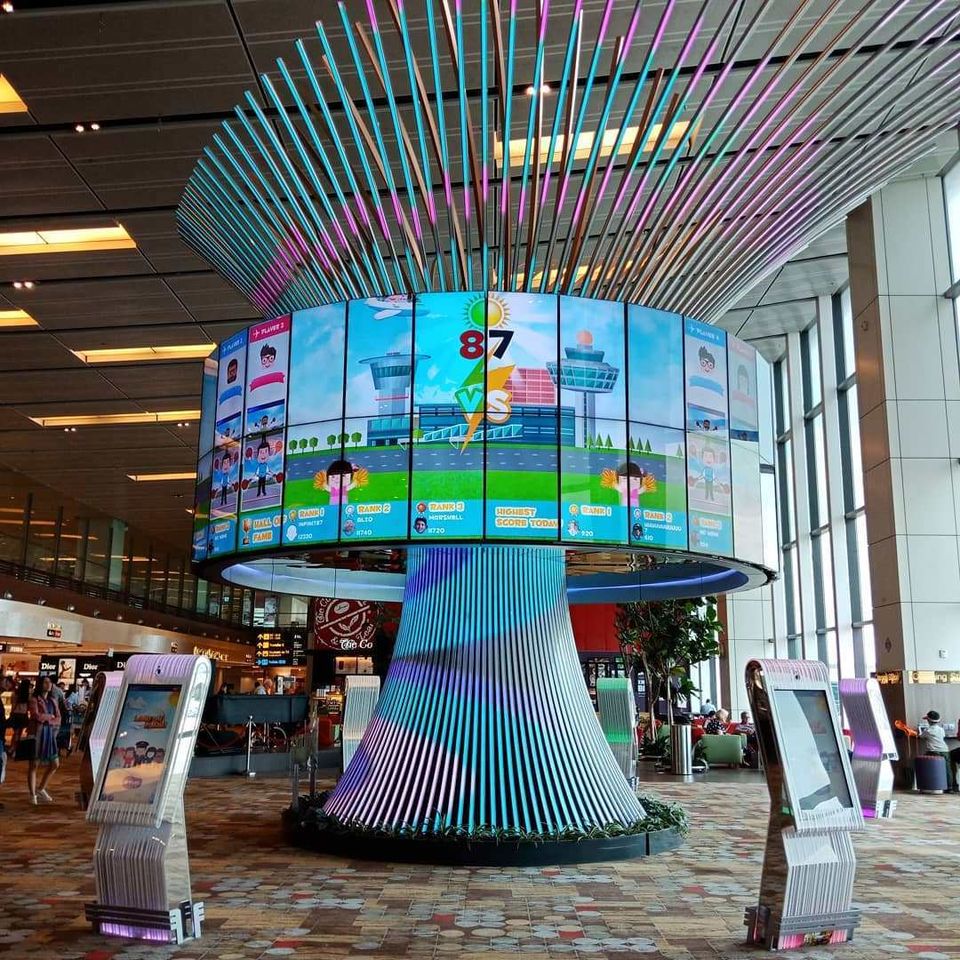 The Social Tree is Changi's largest interactive installation. Surrounding the Tree are eight touch-screen photo booths that allow you to 'attach' your photos and videos onto its colorful and animated crown which are saved into an memory capsule to be part of Changi's history for decades to come. Smile for the camera, but that's not all – you'll get to decorate your photo with adorable costumes and decorations, based on cultures from different countries! Once you're ready, send your selfie flying up The Social Tree by swiping it upwards into the air. If that isn't already cool enough, the Tree is known to switch things up by adopting a new theme every now and then – so expect a lot more stickers and decorative items!
12. Set the young ones free at children's playgrounds while you rest in T1, T2, T3
Located indoors, and away from the heat, relax at a comfortable corner while you keep a close eye on your little ones. Equipped with a full three-level play area and a variety of tunnels and slides, your little ones are sure to have an absolute blast.
13. Ride the Giant Slide in T3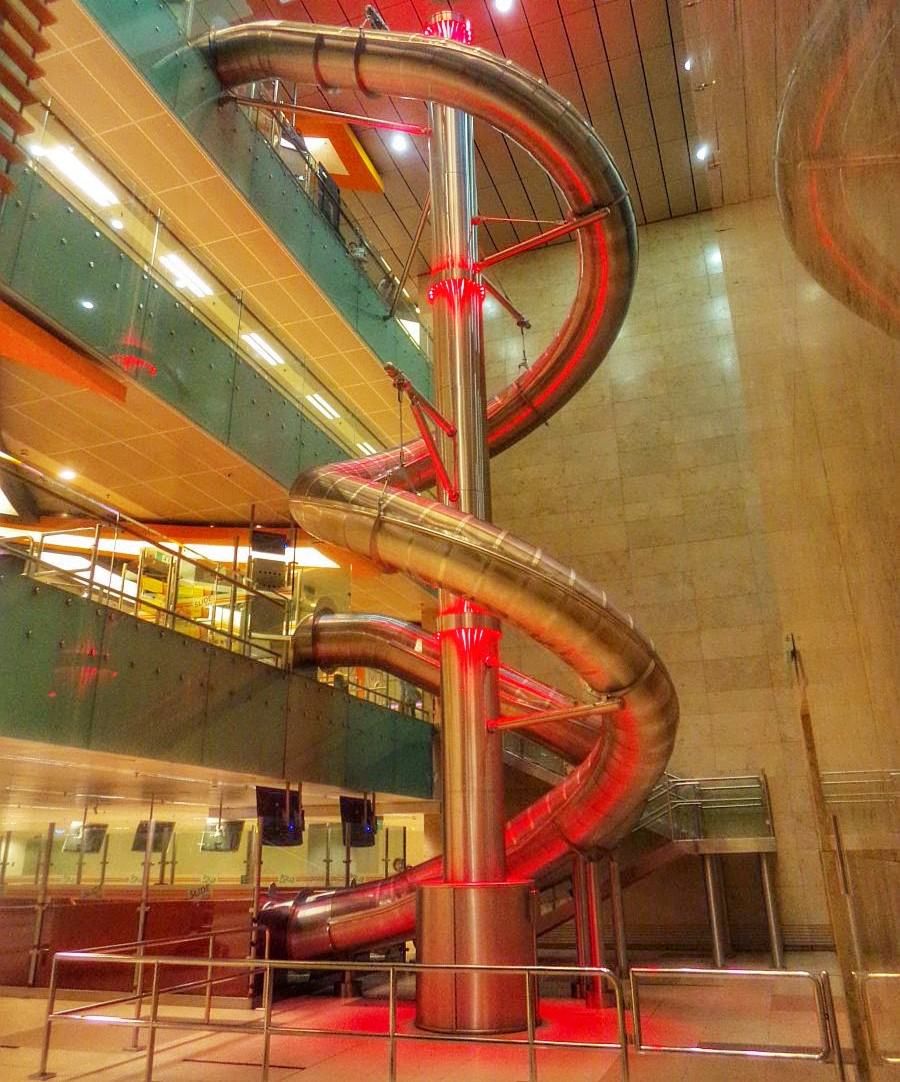 Guests can whiz down the Singapore airport slide which is fun for kids and adults. And as the caption says, it's the worlds tallest slide in an airport. Yes, this is a paid activity in Changi Airport, but for every $10 spent in the airport you are entitled to 1 ride on the slide. And with all the incredible shopping available within the terminal buildings, I'm sure that you'll have a few rides in the bank after you've exited the first shop! Just one note for the adrenaline junkies out there – you can only redeem 10 rides per day per receipt, so you know, use them wisely.
14. Explore the PERANAKAN Gallery in T4

Brush up on the history and heritage of the Singapore Peranakan community at the Peranakan Gallery, the first collaboration between Changi Airport Group and National Heritage Board. This gallery boasts a doll house model display of Peranakan shop house architecture and displays historical portraits of pioneers line the walls.
15. Click a picture of 'Steel in Bloom' sculpture in T4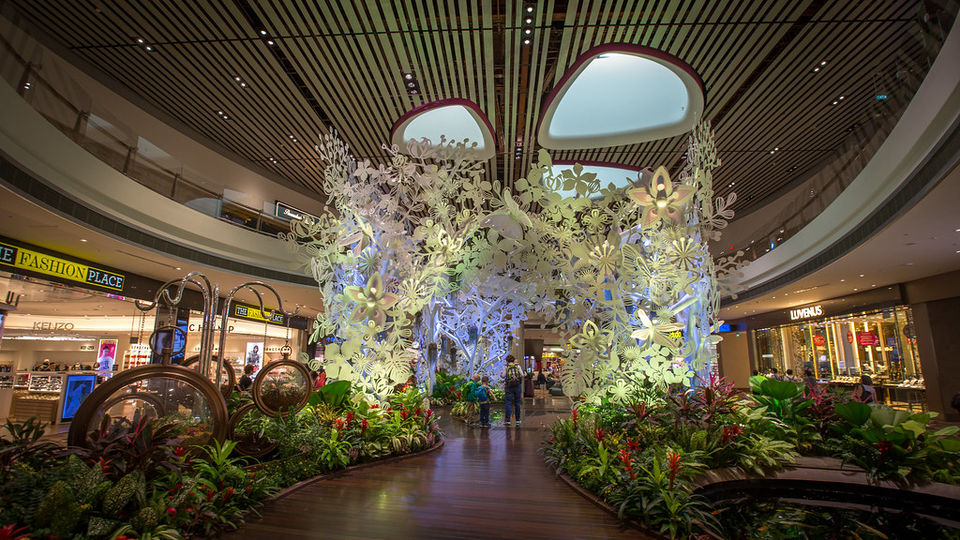 The Steel in Bloom Structure is a garden centerpiece which combines steel, botanical inspired motifs and fluorescent lighting to create an impressive structure that is just asking to be photographed.
16. Shop till you drop in all Terminals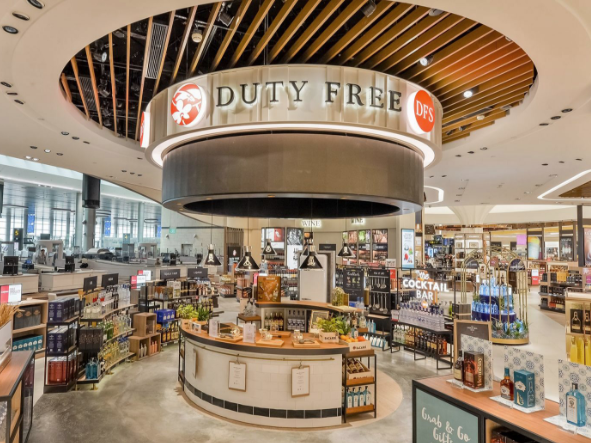 Changi Airport shopping is practically an Olympic sport and has enough stores to challenge Orchard Road! With over 350 retailers, you could easily fill an another suitcase with your new purchases! If you are super short on time or are not a fan of shopping in general, you can always shop online prior to your arrival at ishopchangi.com and collect once you arrive in the terminal. This way everyone gets to take advantage of duty free shopping deals.
17. Eat & Drink in all Terminals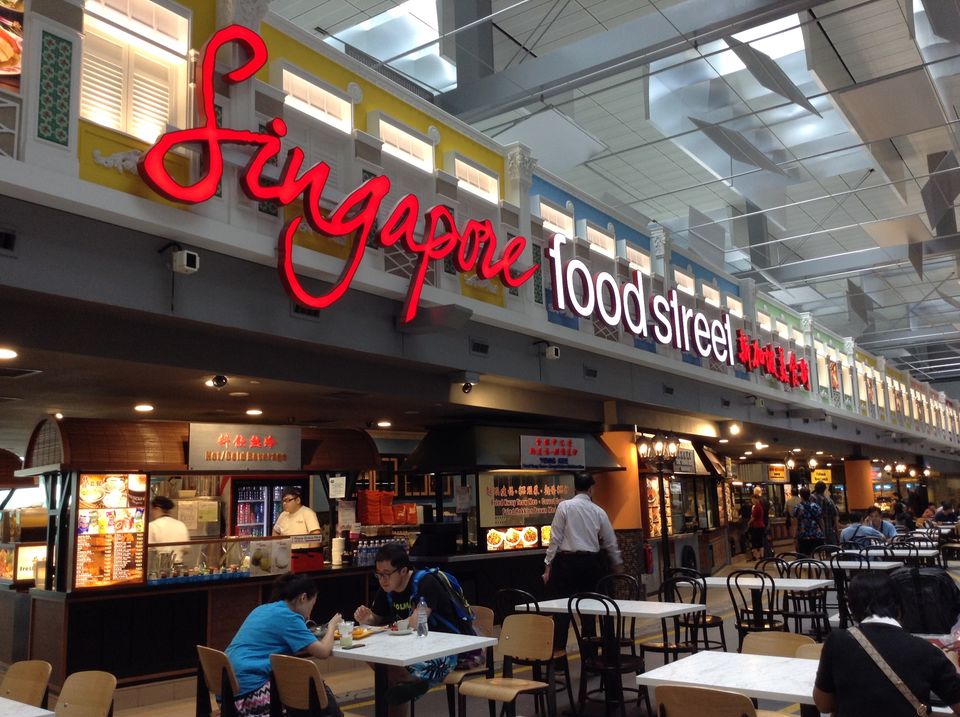 With around 120 places to eat and drink in Changi, the biggest problem is deciding what to have. The food courts hosts many popular Singapore street hawkers; they offer classic Singapore and Chinese fare, plus other cuisines like Indian and Malay. Sit-down restaurants offer a more leisurely option. Western chains include Burger King, KFC, Starbucks, and McDonald's. Many eateries in each terminal are open 24-hours.
18. Get a free massage in all Terminals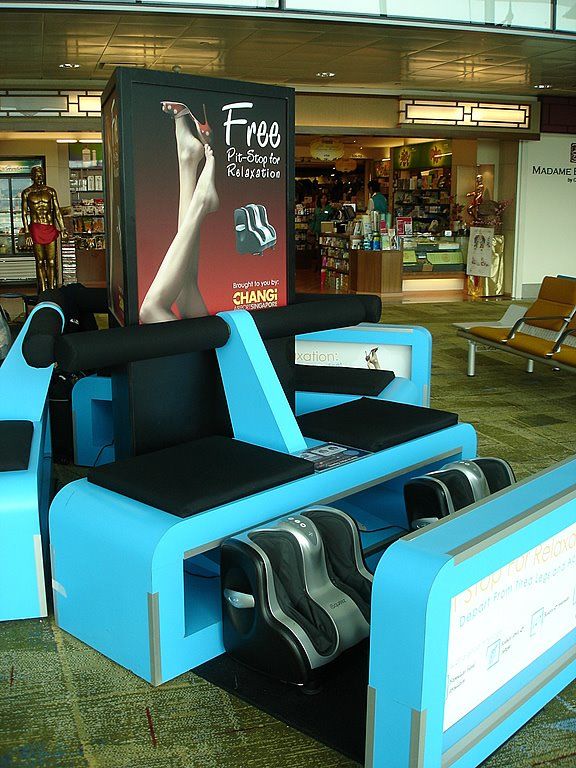 After doing all the above activities, your feet needs some rest & these massage chairs will help your feet to relax after long walks in Changi. You can get a FREE foot massage at multiple points throughout the terminals. As you walk down the corridors to the departure gates in each terminal, you will notice several banks of 2 automatic foot massage chairs by OSIM. You can just sit down, pop your feet into the booties and get yourself a 15 minute foot and calf massage. There are also free full body massage chairs located in T1 – although there is often a queue for these chairs.
Rather than getting caught in a mad rush where you zip through security and check-in with barely any time to spare, arrive in advance and check the above places & try their activities out! Yes, there's lot to do at Changi Airport, hence Singapore Airlines lets you check in 48 hours before your flight. What a great idea… get rid of your checked luggage and go on an airport adventure before your flight.