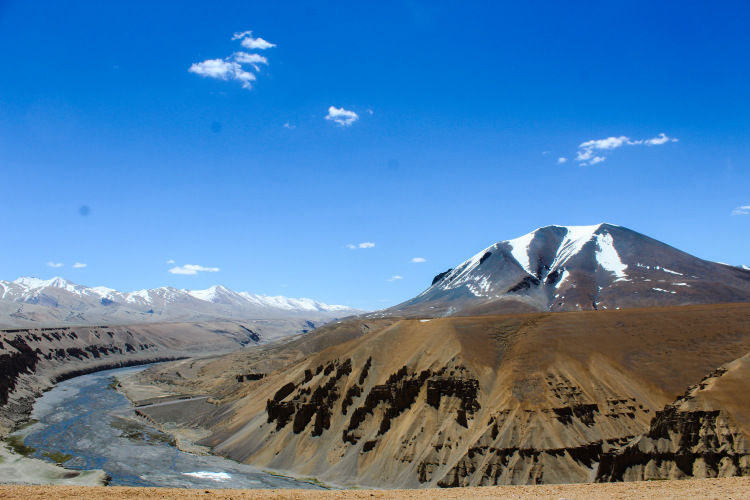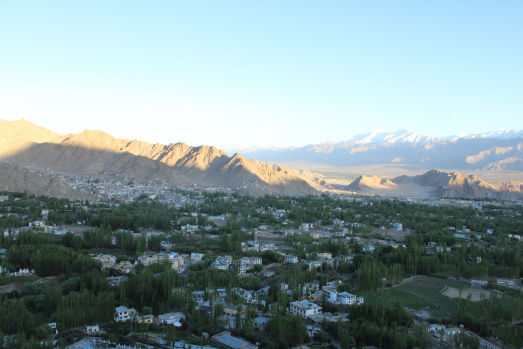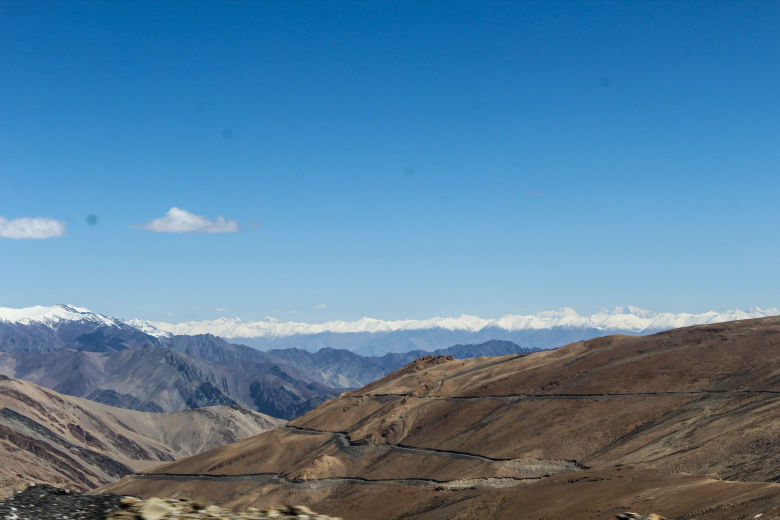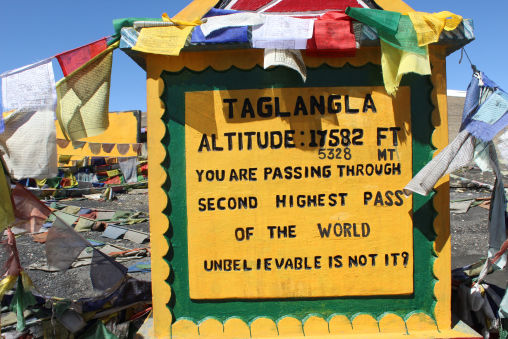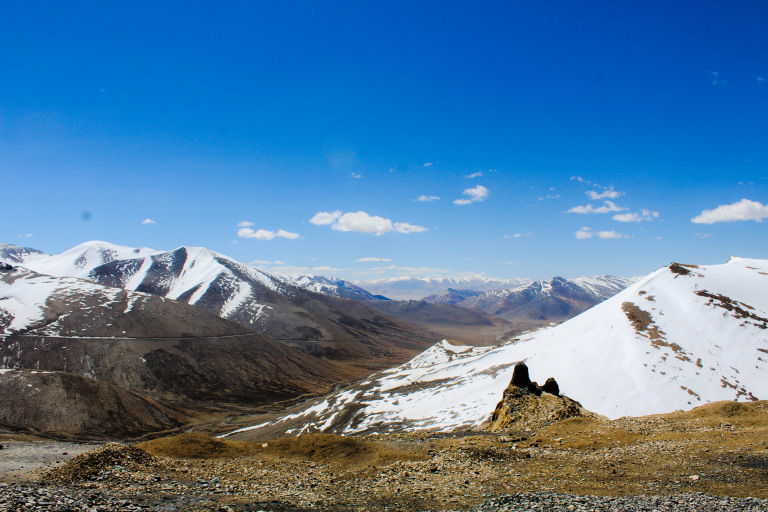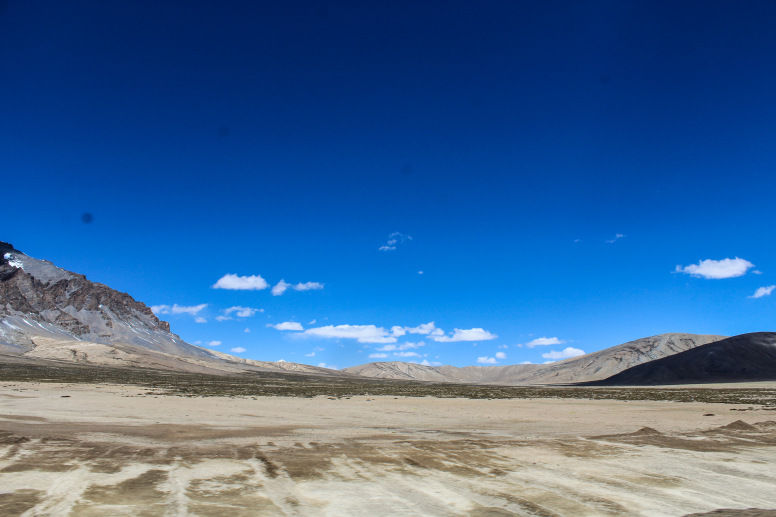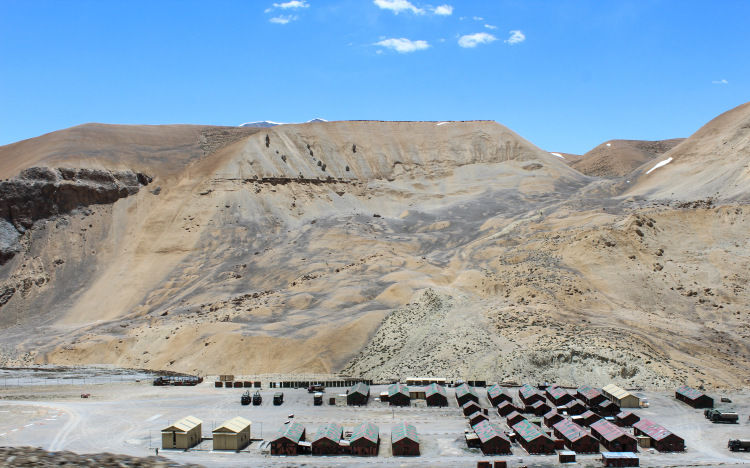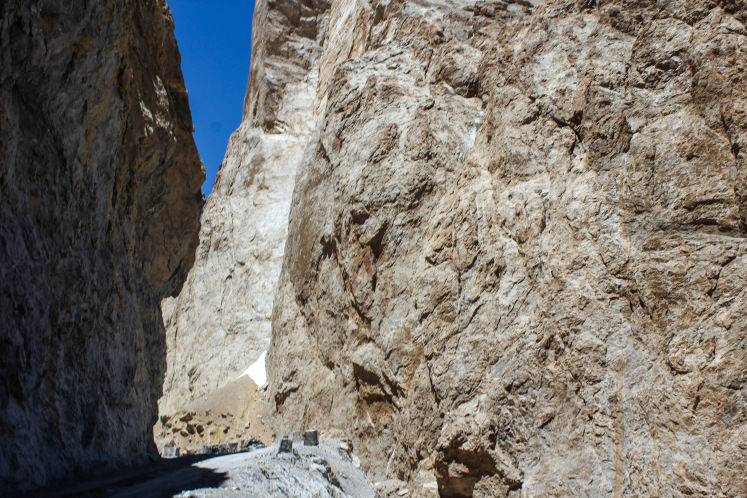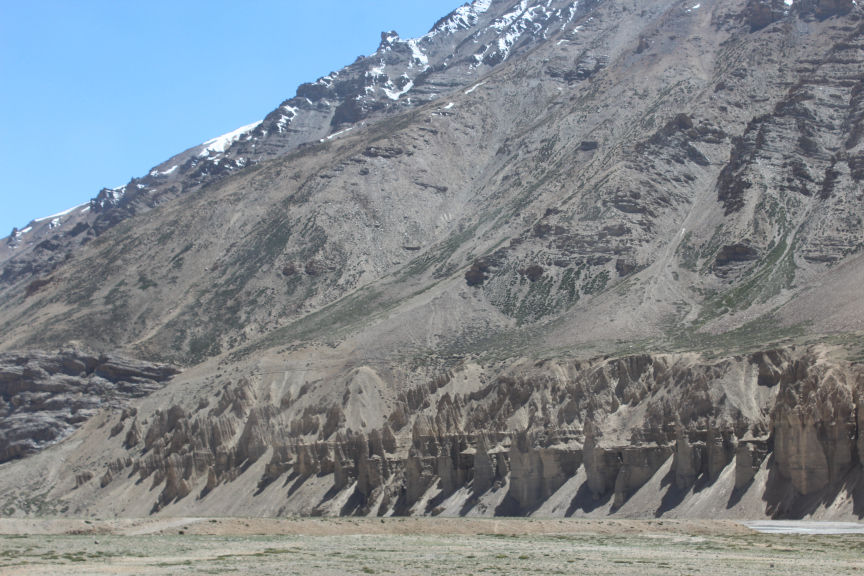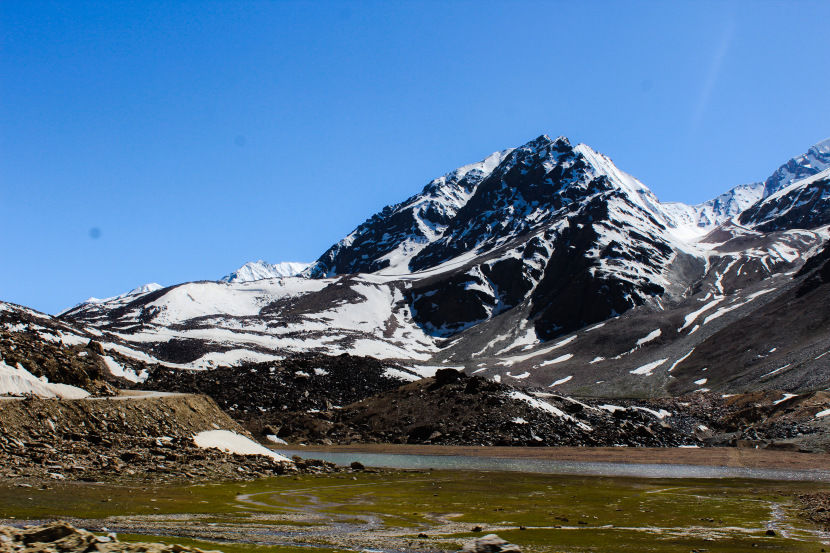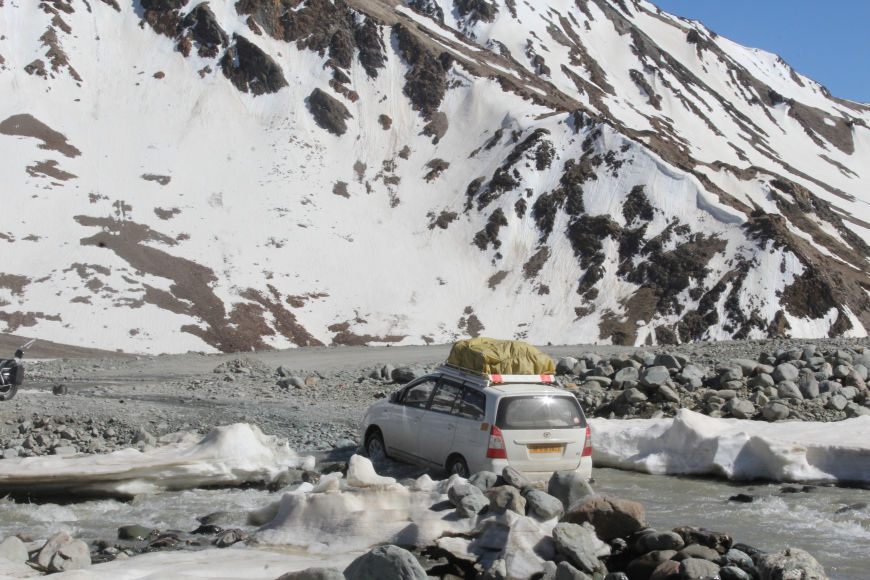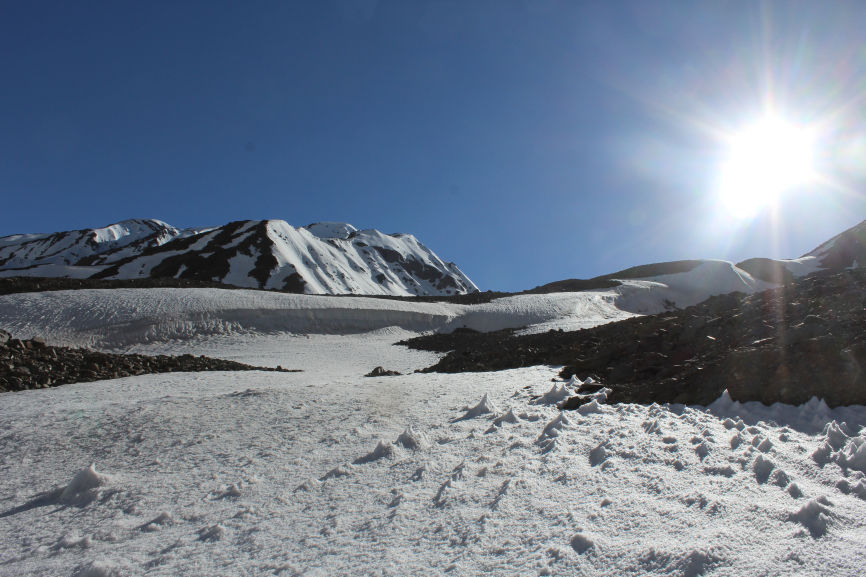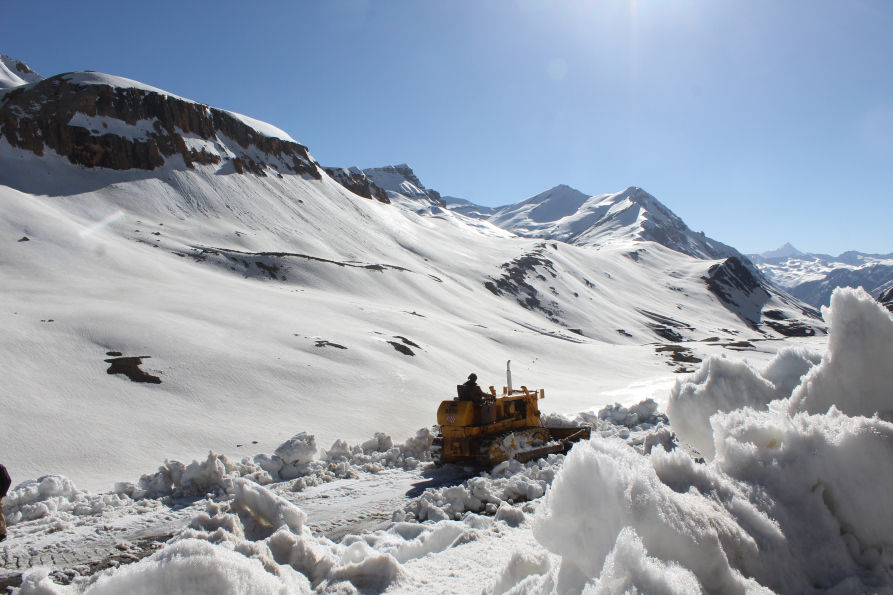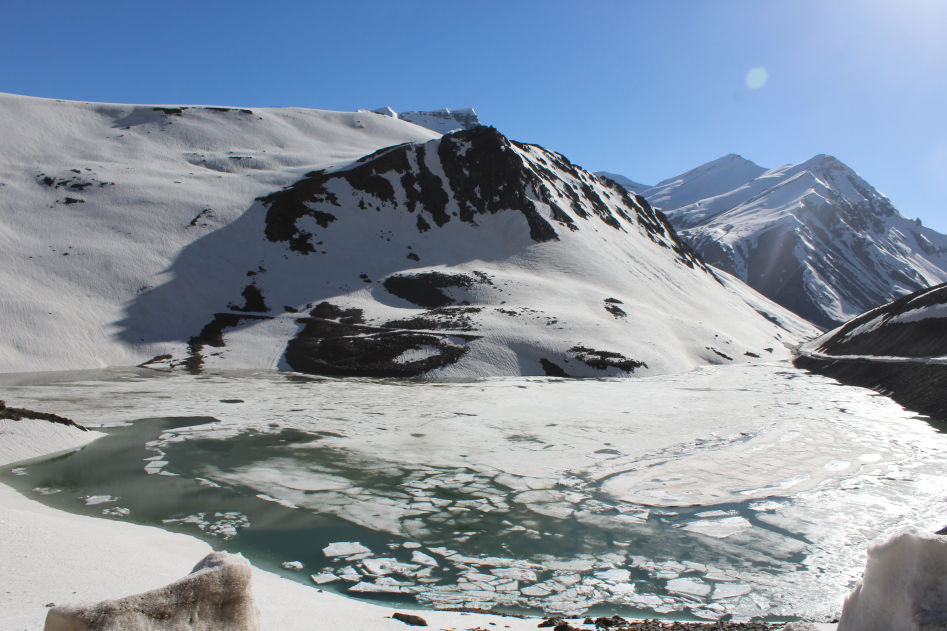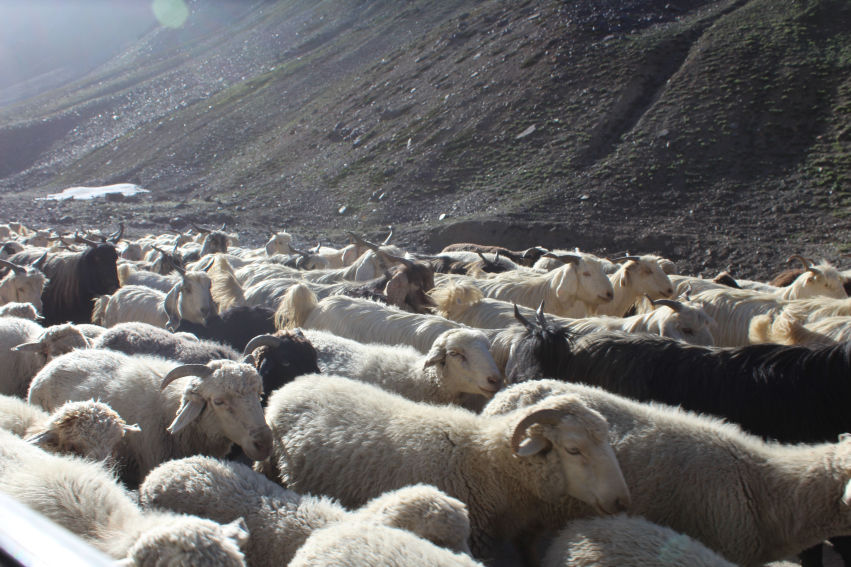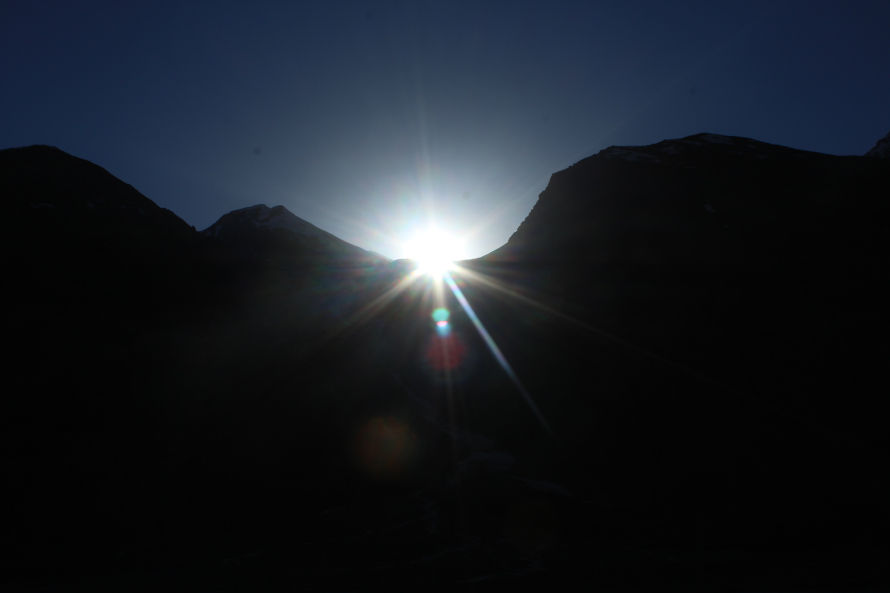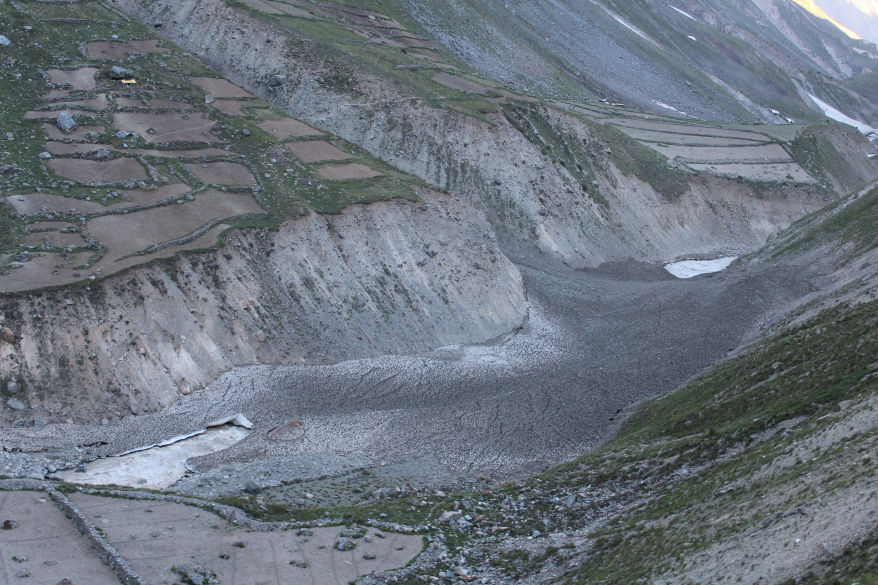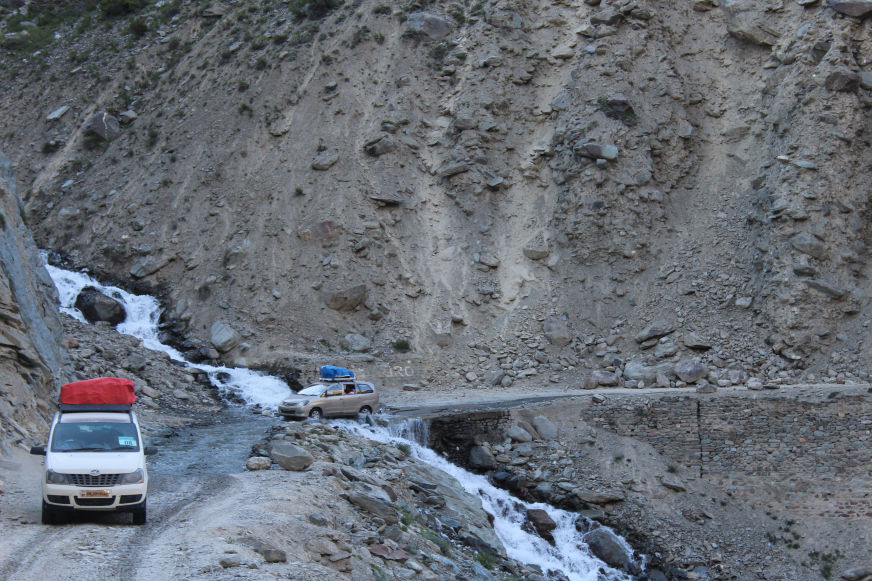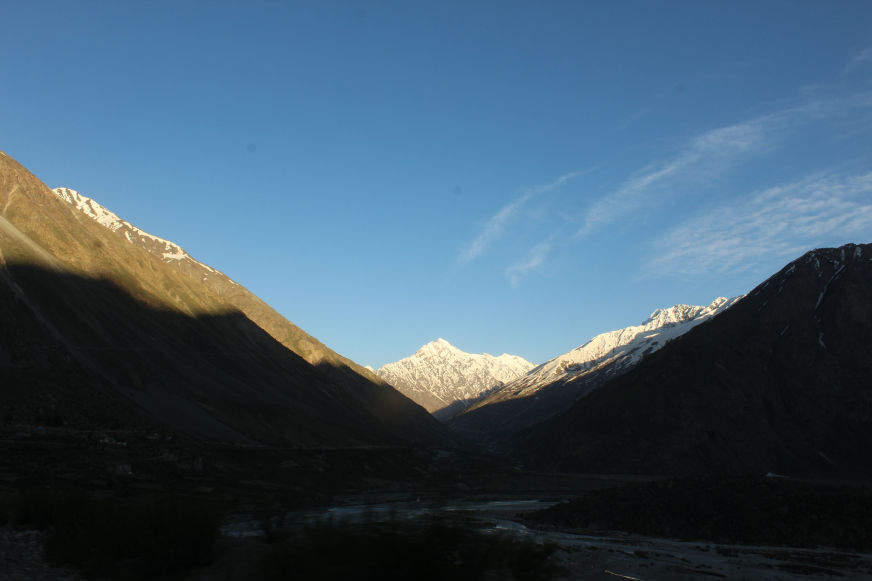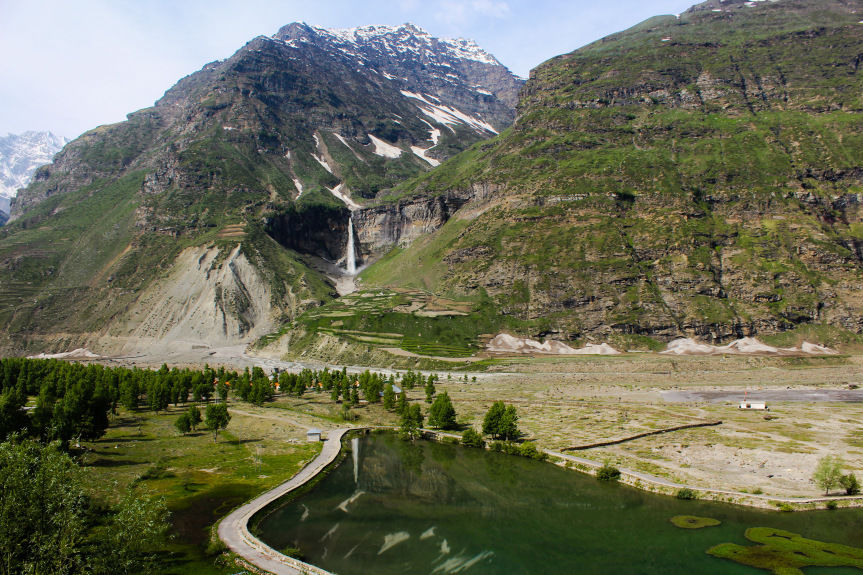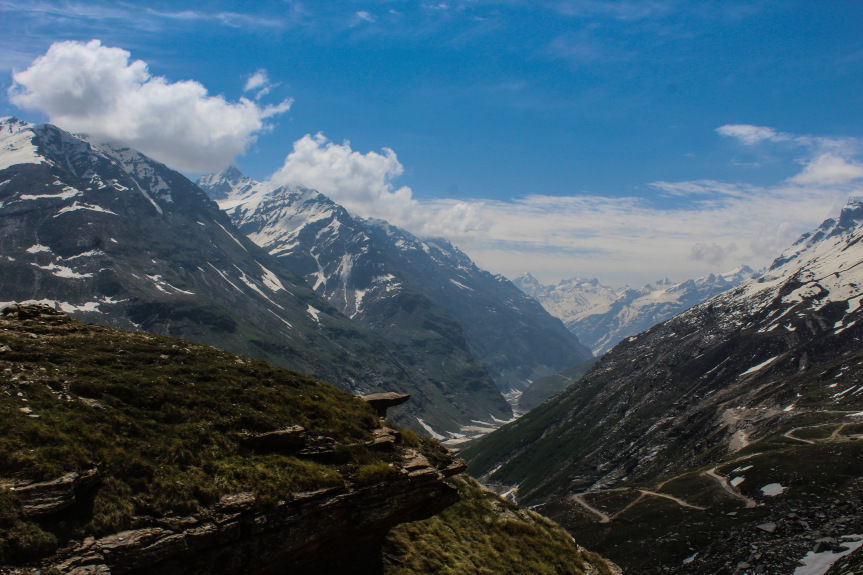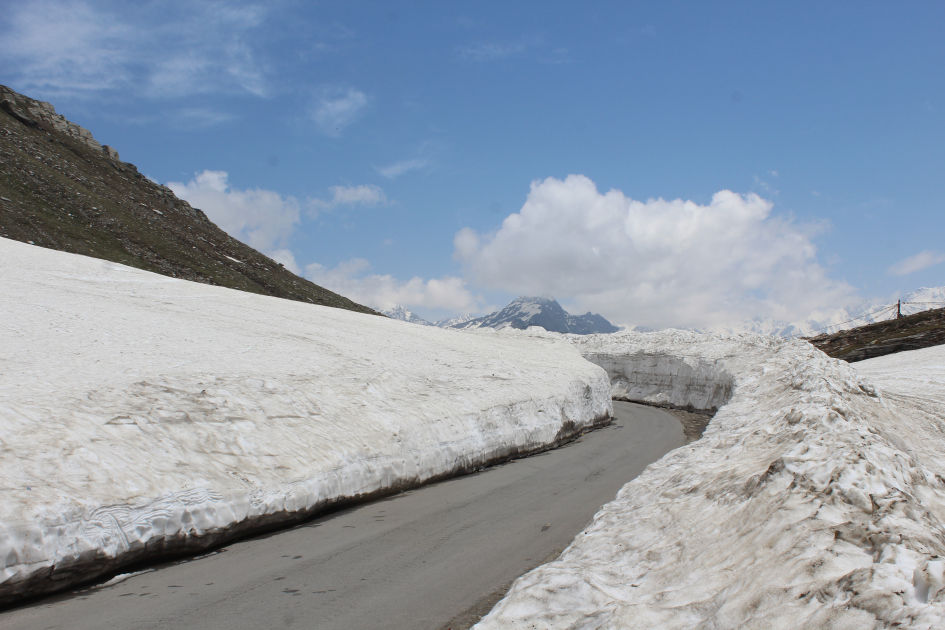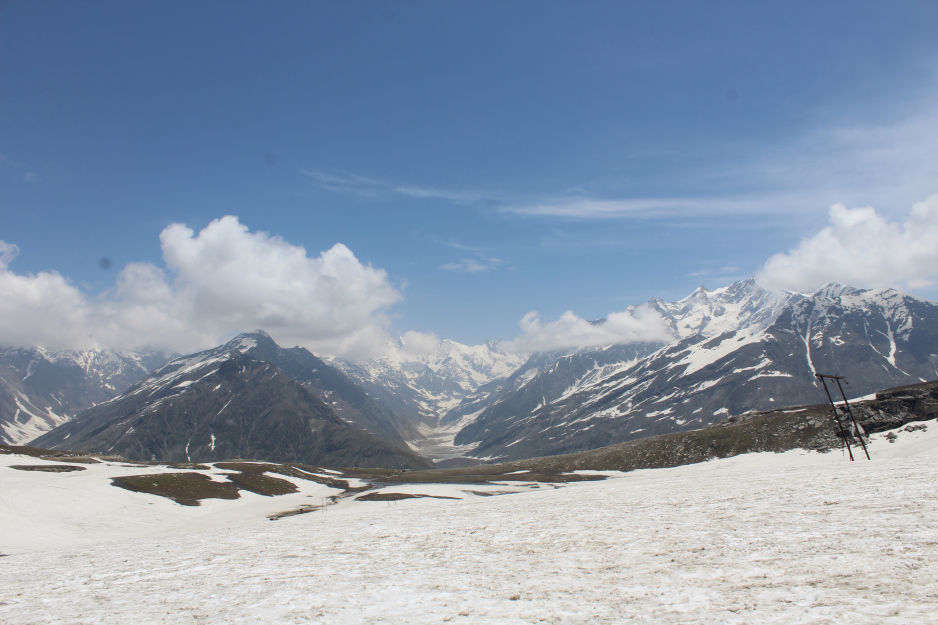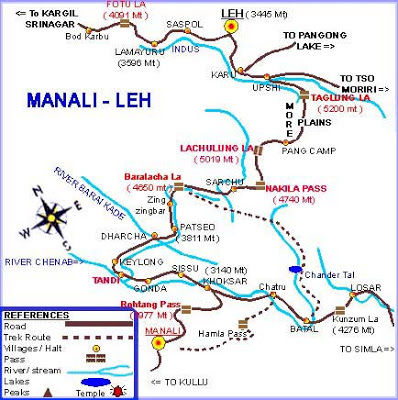 Well, sometimes no words or pictures can exactly describe the beauty or grandeur of a place, and I am finding the same difficulty here narrating my experience of one of the best road journeys in India from Leh to Manali via Manali-leh highway.
Manali- Leh highway is increasingly becoming a popular route to visit Leh via Manali. Having heard so much about this route, naturally my expectation was at its peak. And after actually traveling from this route I can say it was much,much more than what I anticipated.
So without wasting any time, let me try and take you on this spectacular road trip. But like always,before we begin,little statistics on the Manali- Leh Highway.
Average Altitude throughout: Approx 4000m.
Road maintained by- Border Road Organisation (BRO)
Best time to visit- May to October. ( Always check the weather conditions before starting the journey here)
( Caution: The entire route lies on high altitude region where there could be sudden temperature changes and even low oxygen situations ,so not advisable for travelers with medical issues or altitude sickness problem)
Now we are ready to begin our photojourney.
Here we go.
Commencing the journey from Leh was accompanied by mixed feelings. Firstly saddened by the thought of leaving the beautiful town of Leh and of course secondly, excitement of traveling via Manali- leh route.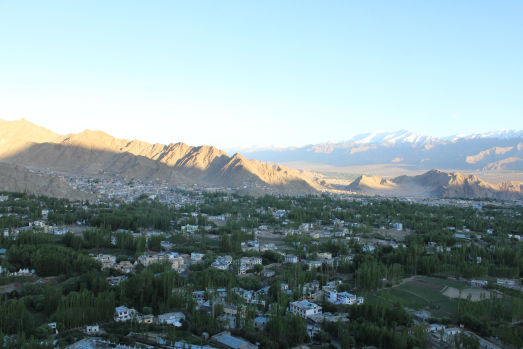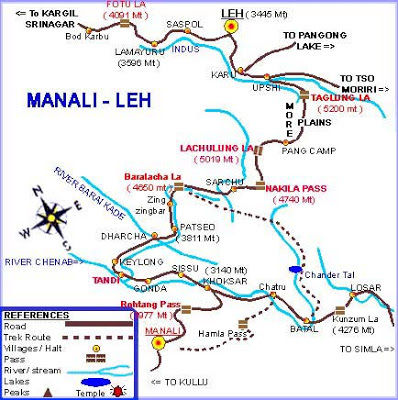 Route Map
Heading to the south of Leh, our first stop was Tanglang-la pass located at an elevation of 17582 ft which also happens to be the second highest pass of the world. Amazing isn't it !!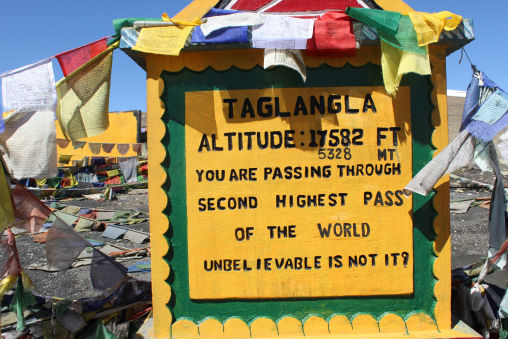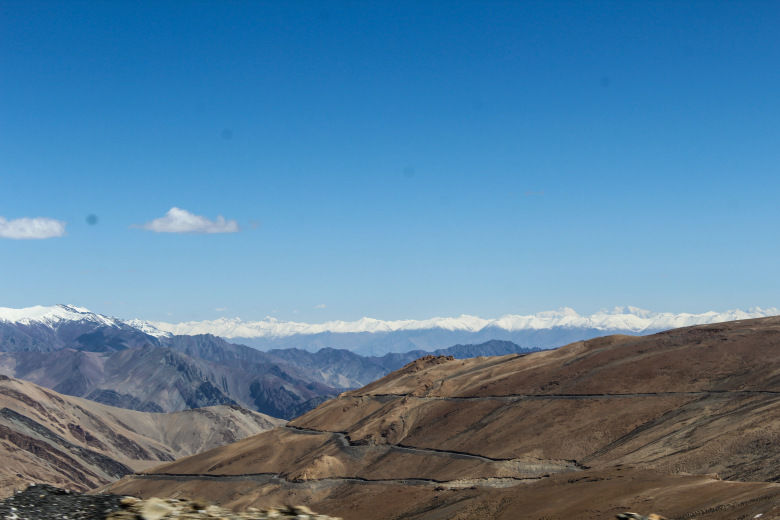 As we moved further away from the pass, the terrain was changing dramatically and we entered an area known as Morey plains i.e more plains. It was a vast barren land with absolutely nothing around.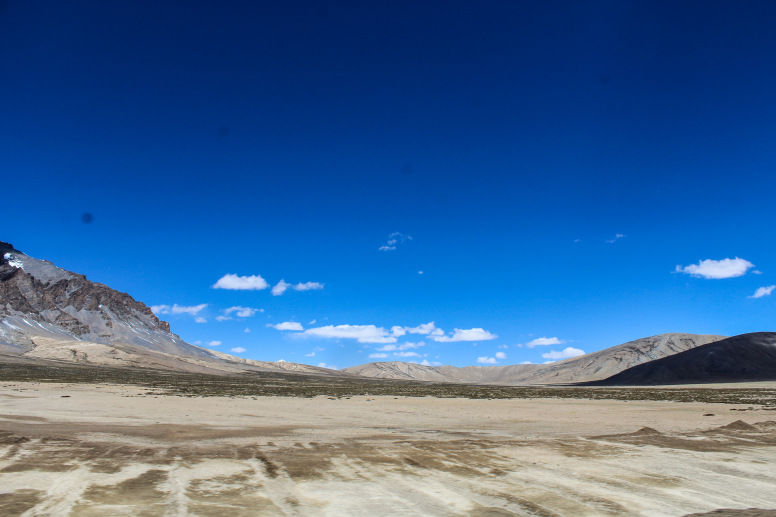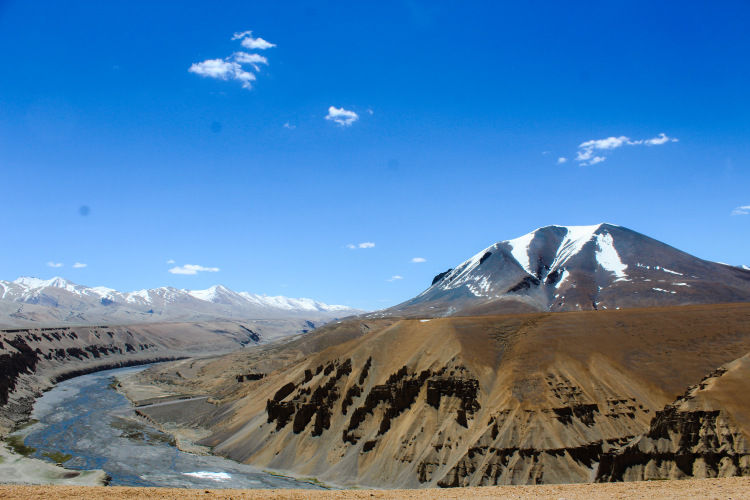 Since the Manali leh highway is basically developed for the purpose of transportation of goods and vehicles of the Army, one can find many Army camps en route.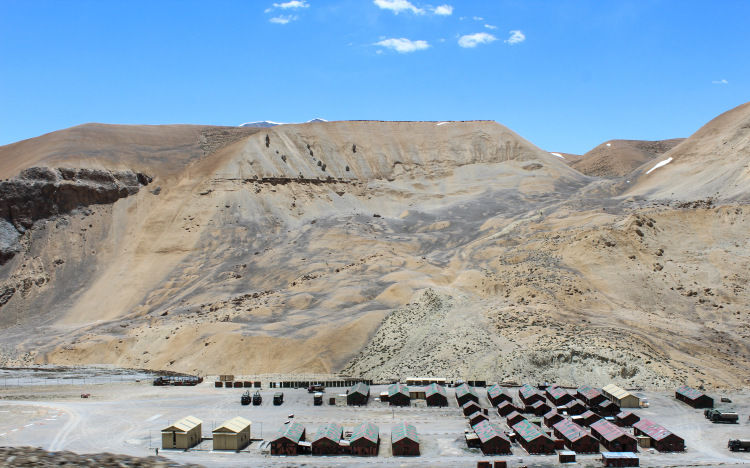 One of the Army basecamps
After taking a quick break at the Army Camp, we moved towards Sarchu, a small checkpost at the border of Jammu & Kashmir and Himachal Pradesh.
On our way to Sarchu, we passed by two more passes, Lachung La and Nakeela Pass.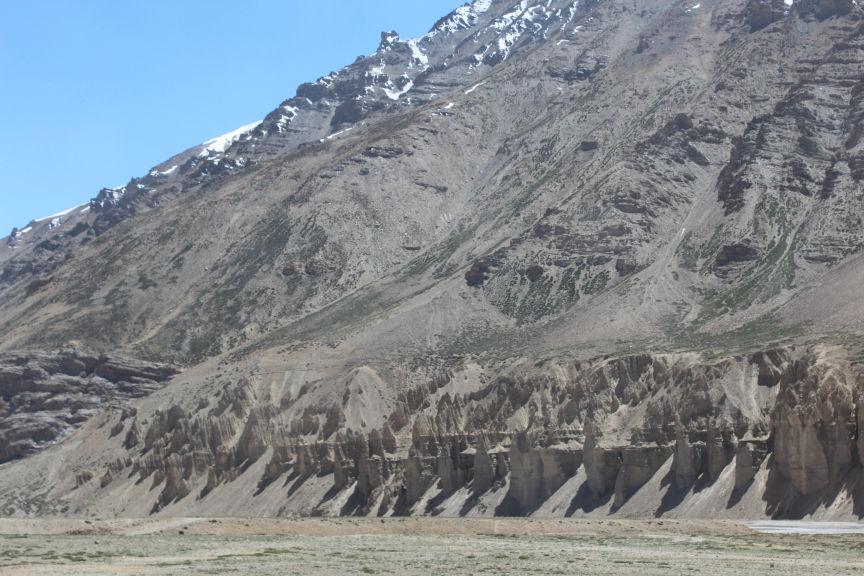 Erosion leaving behind astonishing designs
Crossing Sarchu meant saying final good bye to Ladakh and Jammu & Kashmir and entering into the state of mighty Himalayas- Himachal Pradesh. The difference between the two regions could be easily identified as the landscape was turning little greener compared to dry and brown Ladakh.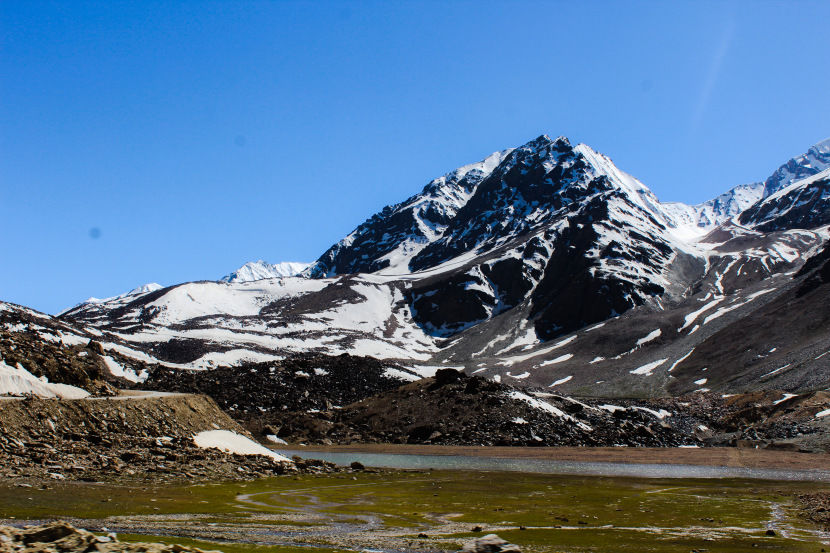 Sarchu
The most beautiful and breathtaking part of the journey began from here as we entered the Baralacha Pass. The entire landscape was turning white as there was nothing around but snow. The absolutely clear sky and bright sun added to the beauty.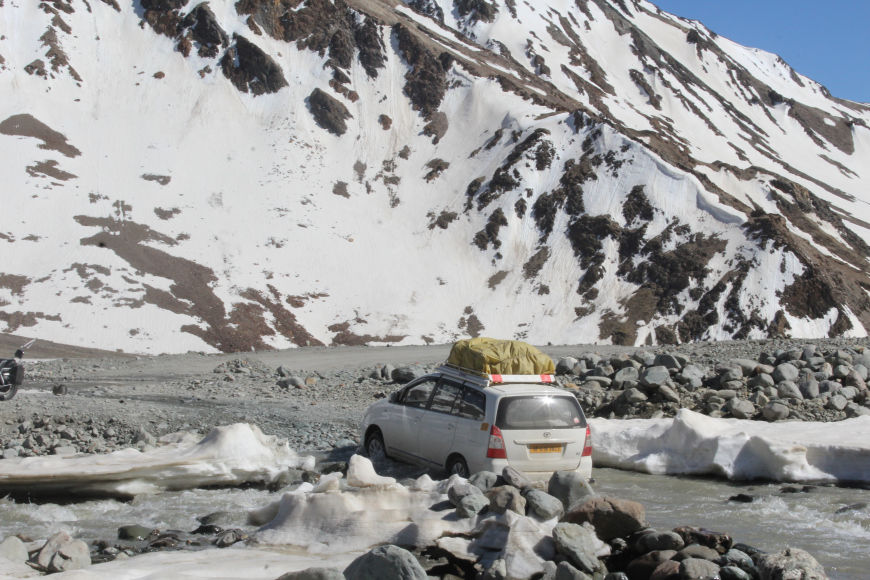 Crossing rivers were quite a stunt
Baralacha La, despite of situated at a lower altitude compared to Taglangla pass receive more snowfall than the latter, but all the passes are blocked in the winter.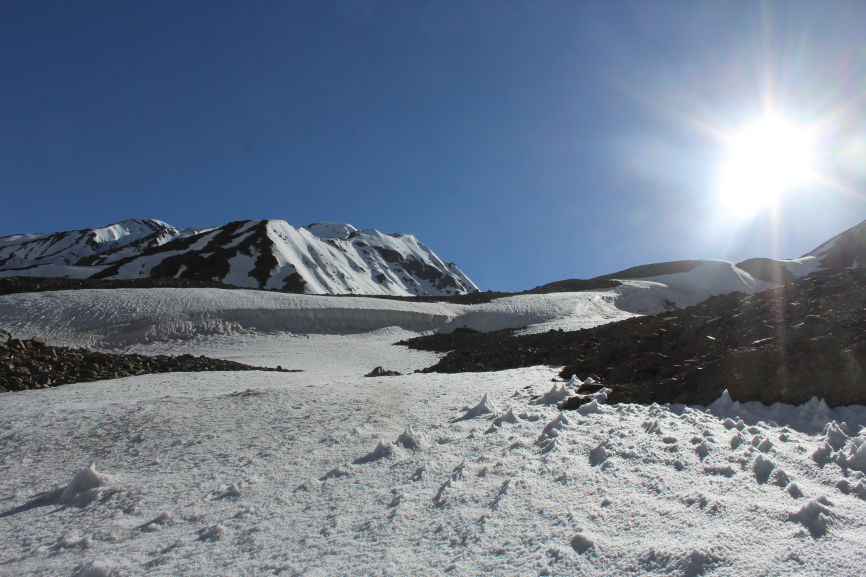 Bright sun and blue skies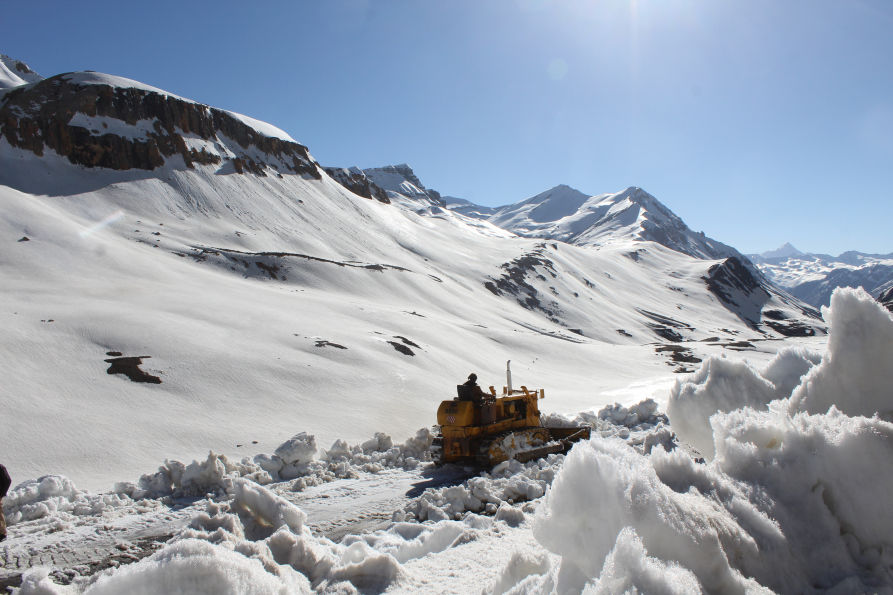 A machine clearing the snow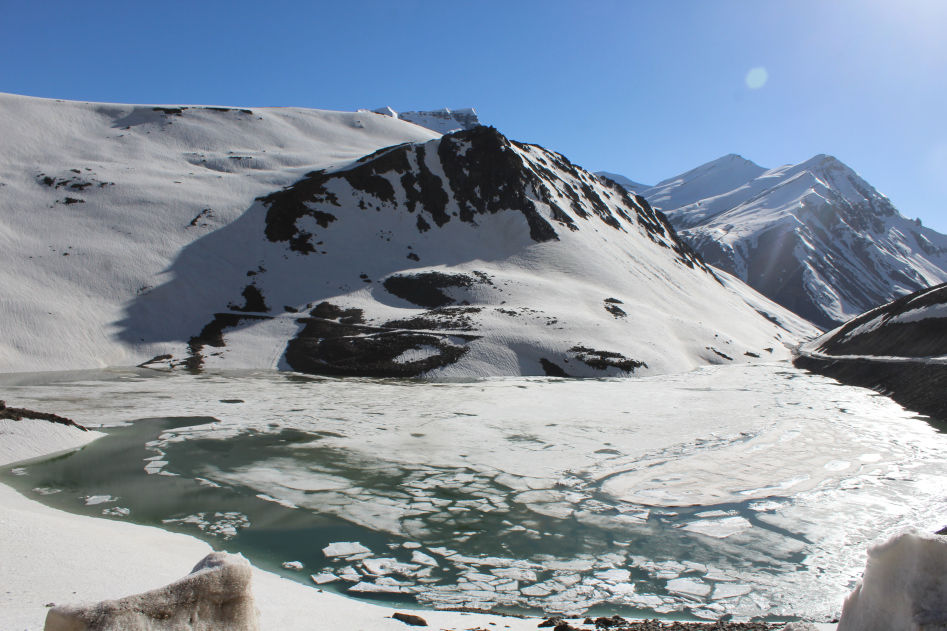 Well this place actually left me speechless for a while and I wish we could have stayed here little longer. But unfortunately time never waits for anyone and so before the sunset we had to reach our next destination- Jispa.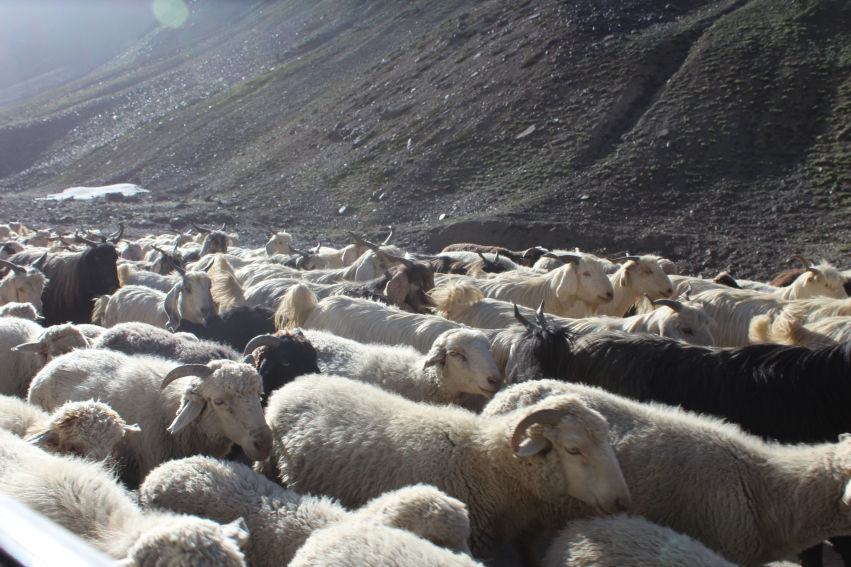 Hundreds of Sheep out for grazing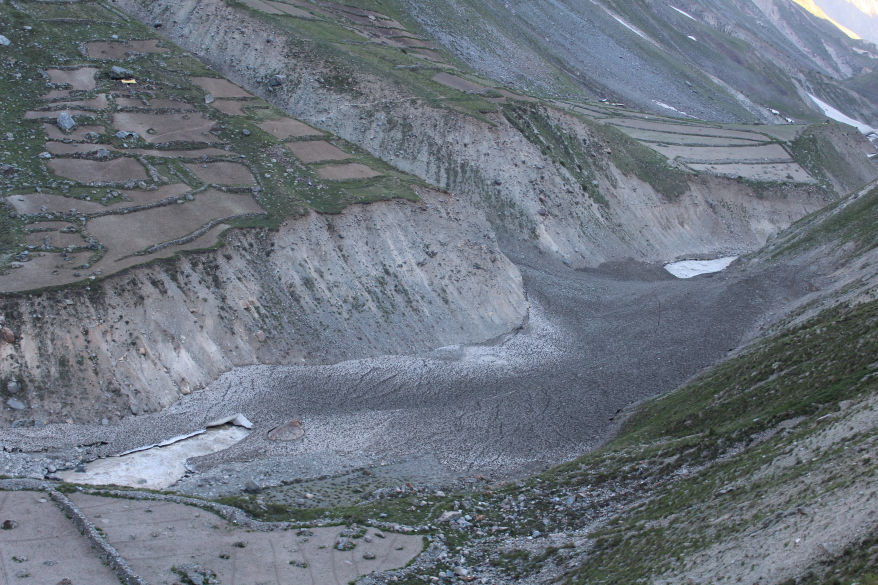 River flowing through block of ice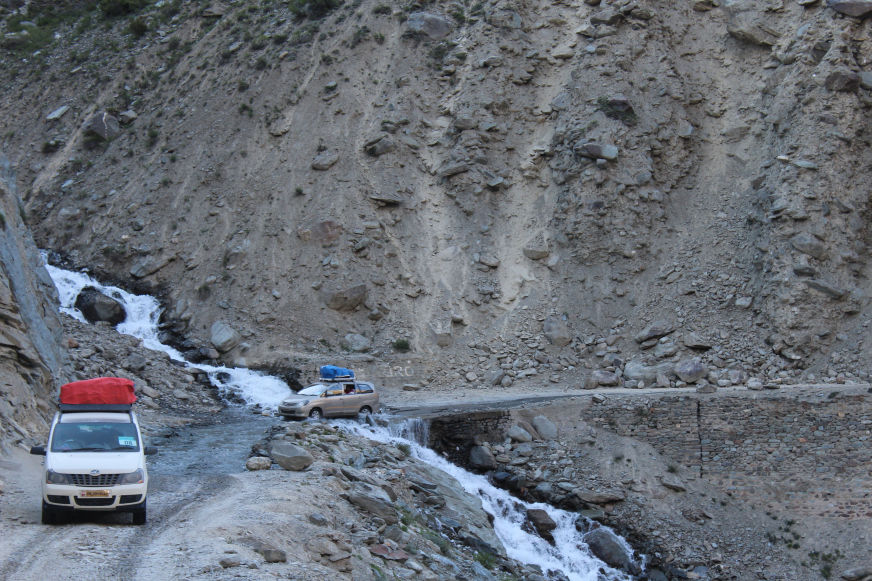 We stayed overnight at Jispa and left early morning next day to reach our next stop- Rohtang Pass approximately 90 kms from Jispa.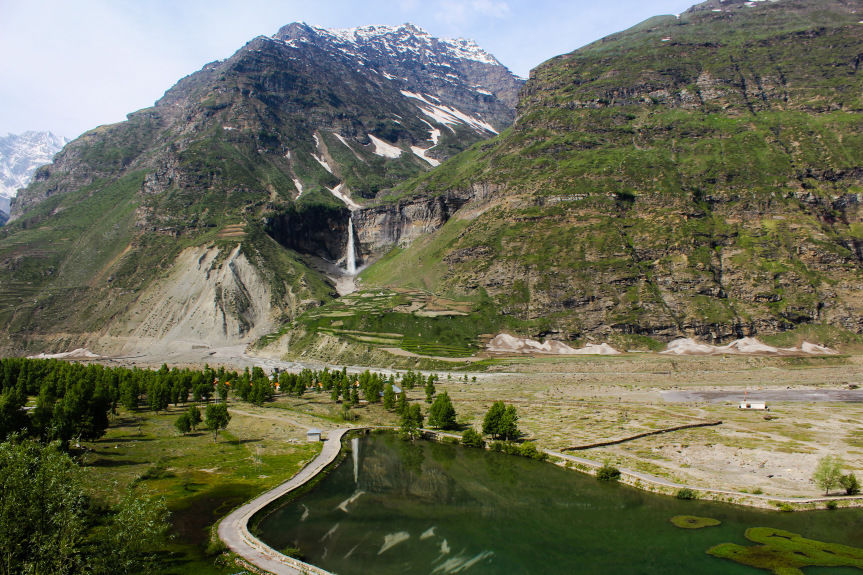 Beautiful waterfall enroute Rohtang
Rohtang Pass is a very popular tourist destination since it is situated at a distance of just 50 kms from Manali. Having been to Rohtang earlier twice, I can say excess commercialization and pollution has ruined the beauty of this place compared to what it was a few years back. Government has taken measures to control the number of vehicles entering the pass everyday but hope these measures are actually implemented.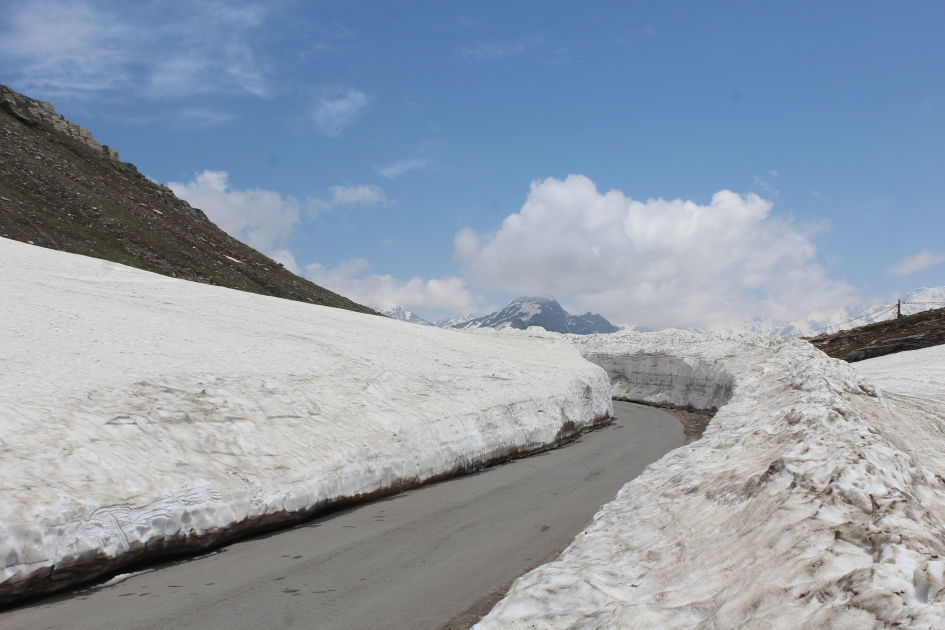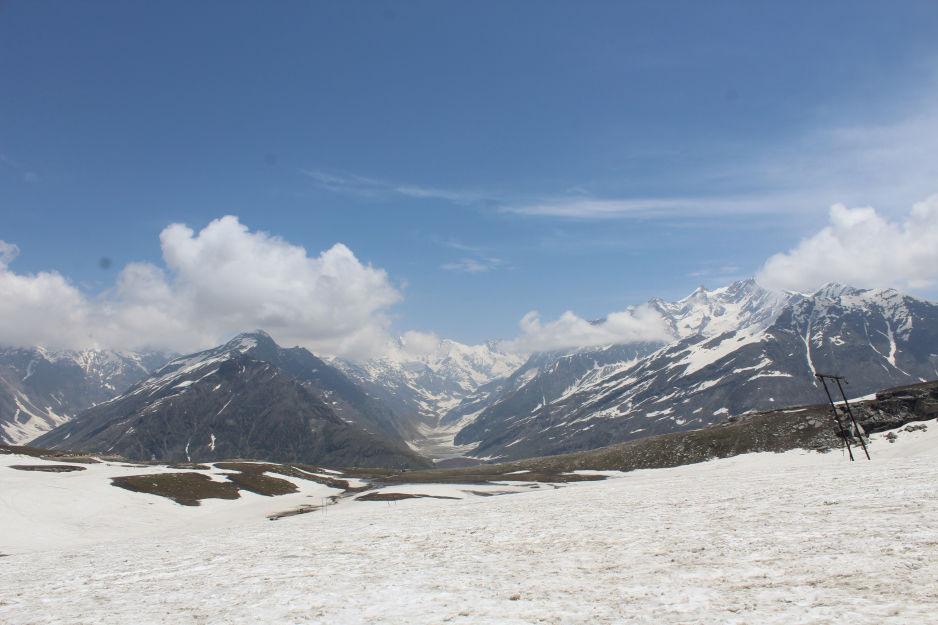 After playing and trekking on the snow, our driver hurried up to leave as soon as possible before the traffic congestion began. We reached our final destination Manali later in the evening.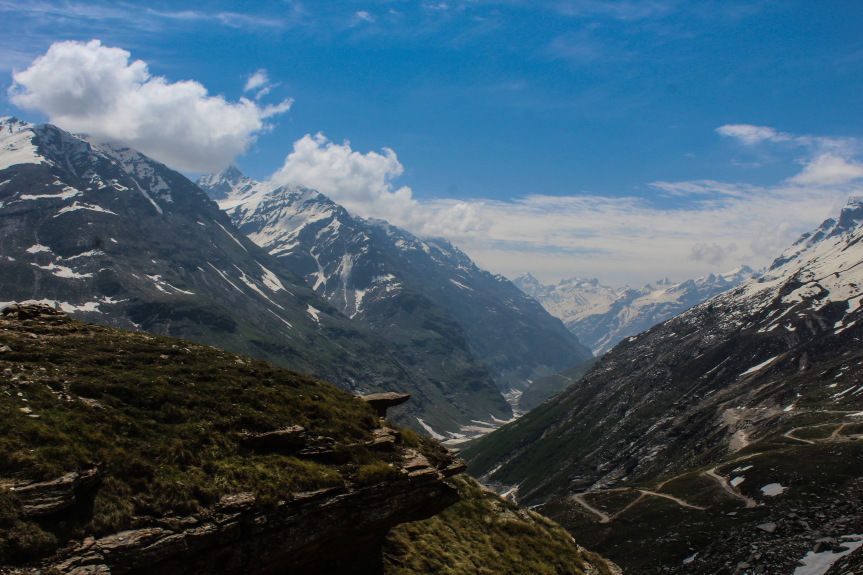 Here I would like to mention that all the people we came across along this route including drivers, army , locals and managers were extremely warm and supportive throughout. Hats off to Indian Army and BRO for maintaining this highway against all odds and nature's adversity.
So this is it. An end to an incredible two day journey. A journey to remember for lifetime.
#trulyincredibleindia
Ending with a quote,