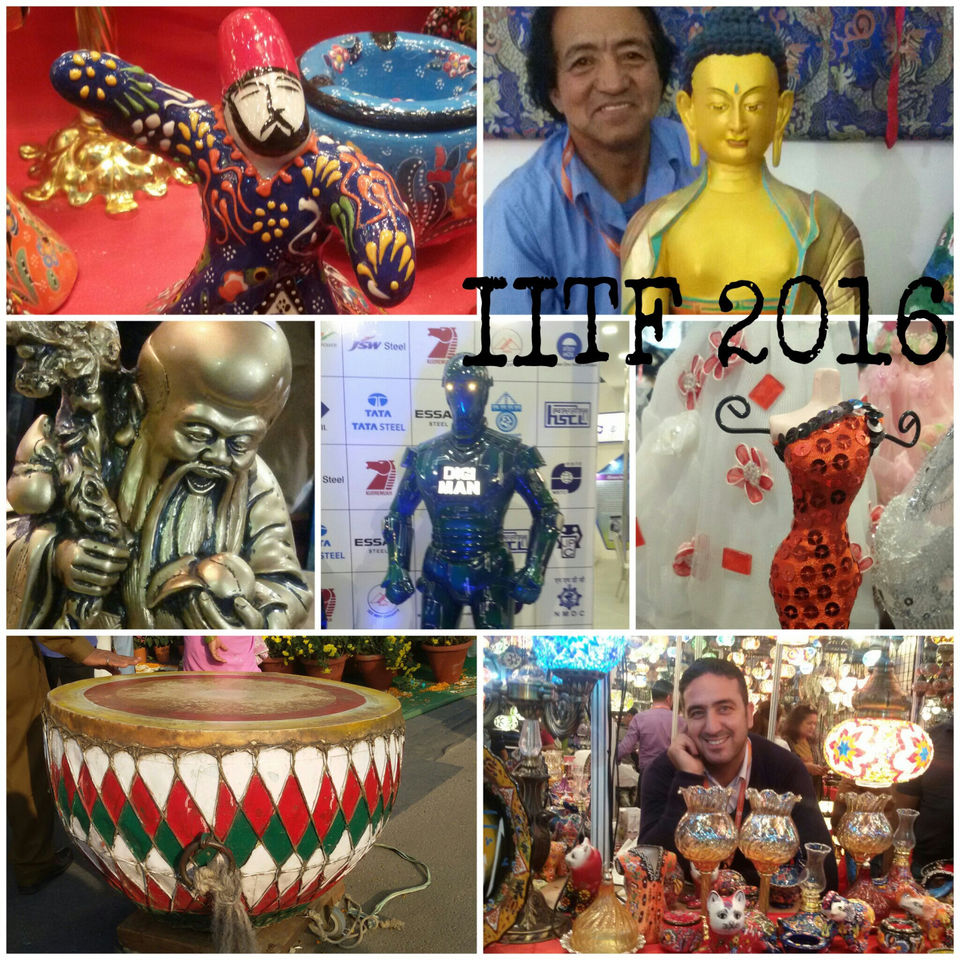 On 21st November '2016, I attended the India International Trade Fair. For pictures, scroll down! I have attended the Trade Fair thrice before but I must say, thanks to demonetization, this year was a treat for visitors who do not enjoy highly over-crowded events! Of course, the traders do not share my joy but hey, I am seeing the glass half full! ;)
Well, my experience has taught me not to aim to cover the entire fair in one day, so I followed my strategy of exploring less but exploring well. I covered hall 18 (Foreign Participants + Food +Public Sector Undertakings & Government Departments), hall 14 (Indian art) & Jammu & Kashmir in detail & scanned through the others.
The FOOD VARIETY available in Hall 18 & the free samples!
Exciting offers & discounts on most products
Opportunity to interact with people of different nationalities. I noticed how people from Turkey, Thailand & Srilanka were highly interactive, open & friendly whereas people from South Africa, Kuwait & Iran preferred to talk little & mingle less. Everyone was kind and generous anyhow, though they all were tough bargainers!????
Collective presence of the essence of several countries in one place
The best of each Indian state available at a glance, making for a mesmerising mini tour of India
I took the blue-line metro & deboarded at Pragati Maidan metro station
Tickets for IITF were available at Stall 1, Ground Floor, Pragati Maidan metro station
Entry fee for Indian nationals is Rs. 50 each (adults)
Pragati Maidan's gate no. 8 is 5 minutes away from the metro station exit
Food courts within the Maidan's premises serve quality food & public toilets (no charges) are maintained well. Free drinking water is available at frequent distances.
The Fair is open till 27th November'17
Check out the pictures below, as they can explain my experience of IITF-2016 the best! Click on the picture for an enlarged view. Caveat, I am not a pro at photography and do not own a good camera.
Hope you enjoyed!❤
Please reach out to me in case you need to know more!????