Unearthed in 1980s, this 400+ acre land is the second largest site in the world holding dinosaur's fossilised bones and eggs.
Situated in a sleepy village of Rayoli approximately 20 kms from Balasinor in Gujarat, is the final resting place for alot of dinosaurs including an indigenous species called Rajasaurus Narmadensis.
The name Rajasaurus was derived from the Hindi word 'Raja' (king), as the skull of this dinosaur had a horn in the center of its head; resembling a crown of a king.
Narmadensis was derived from the name of a river in central India - Narmada, as few more fossils were found on the banks of this river.
As this site is not well marketed or developed as a tourist attraction, getting to the site can be a bit of struggle as there is only one sign board on the main road which can be easily missed.
A few statues of different types of dinosaurs are kept in a building some hundred meters away from the excavation site.
Talk to the security guard here so that he can put you in touch with a guide who will take you around the site and explain the details.
As you go around the site, you will be amazed to see the kind of secret this country has kept for so long.
The well preserved bones are one thing which will mesmerize you, but wait till you see the naturally preserved brain and the skin of the dinosaur. That will leave you wonderstruck.
This site is also home for 1500+ dinosaur eggs. Which makes this site the second largest dinosaur hatchery in the world.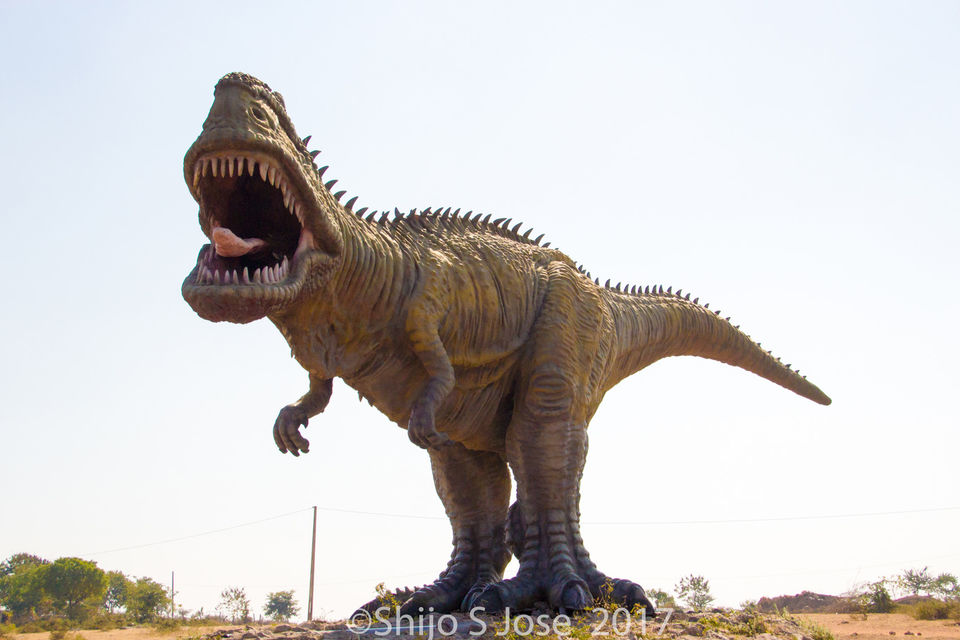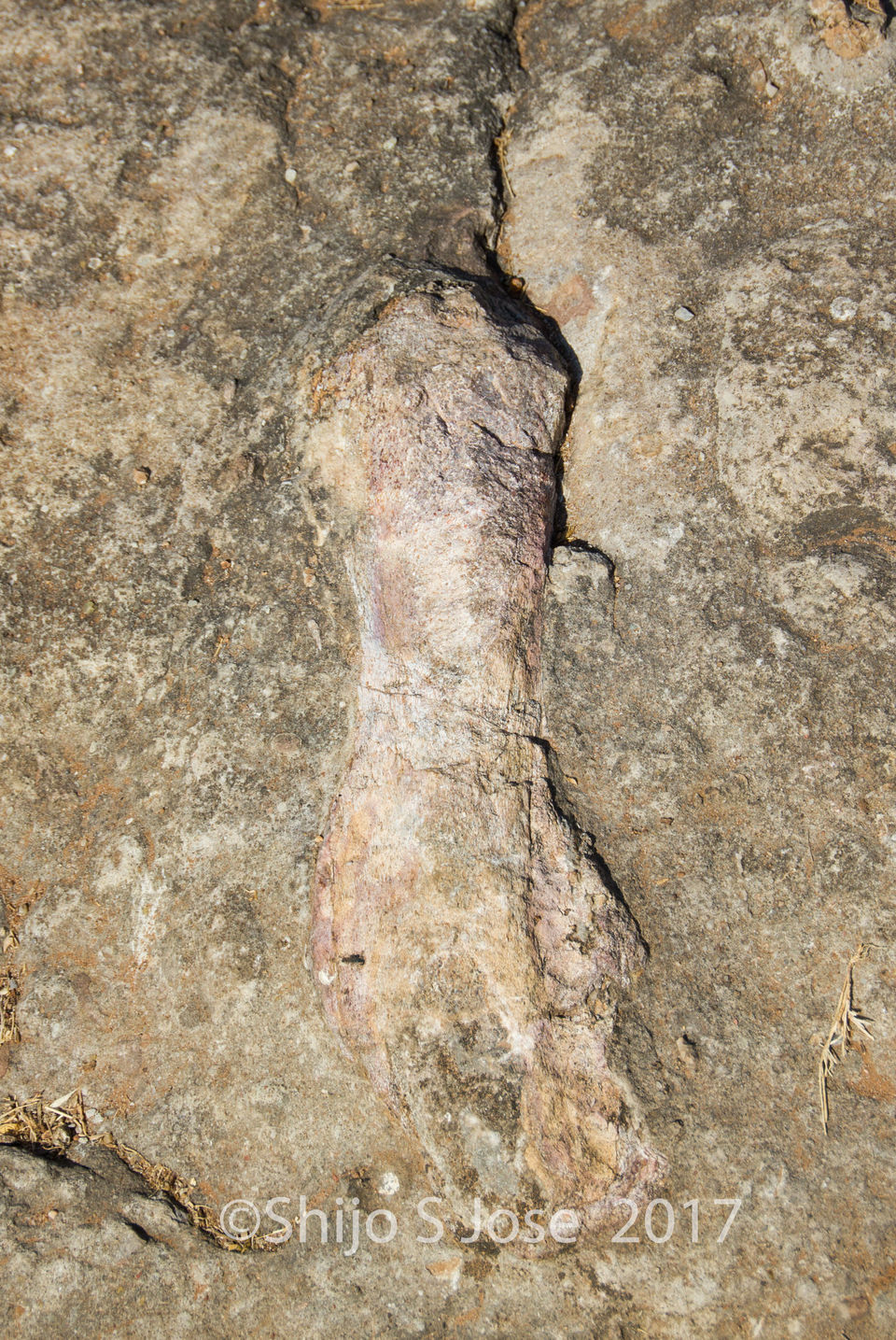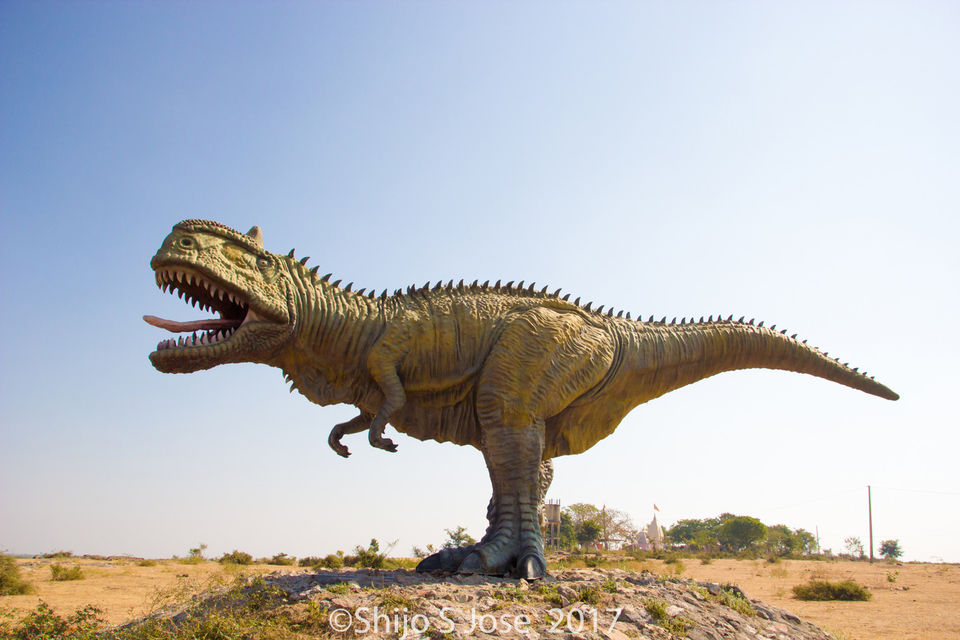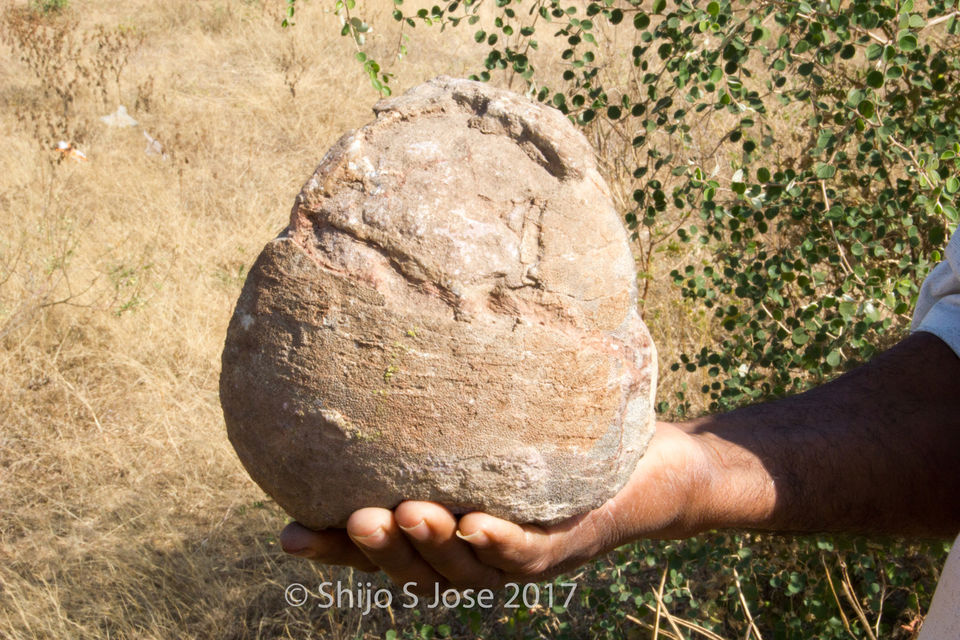 Tip for visitors: Cover your legs completely. The site is covered with pointed grass which will poke you and prick you if your legs aren't fully covered.