Take the biggest jail in South Asia, take its longest wall and explode an array of colors, images and poetry on it.
This is exactly what the Tihar Jail wall has in store, sheer juxtaposition of immaculate art and poetry on a structure like it, debunks several stereotypes by its mere existence. Created as a part of the Delhi Street Art festival, co-founded by Hanif Kureshi, India's longest mural was created for the very purpose of re-defining society's norms about prisoners and limitations of morality.
The poem, written by one of the women inmates, was published in an anthology titled Tinka Tinka Tihar edited by Vimla Mehra and Vartika Nandu last year.
The poet said she wrote this for her husband who is incarcerated in Tihar as well, and she never gets to meet him because of an un-registered marriage, and the only times they do see each other are at odd court hearings.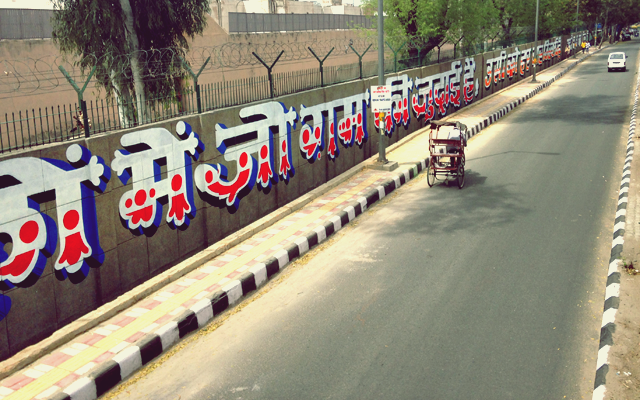 This beautiful representation of the personal plight of an inmate makes the pain of separation because of prison or whatever reason, an accessible emotion to any and everyone who moves towards Hari Nagar Depot from Lajwanti Flyover. 
The poem:
"Subah likhti hun, Shaam likhti hun,
Is Chardiwari mein baithi, bas tera naam likhti hun
In faaslon mein jo gam ki judai hai, Usi ko har baar likhti hun
Ye mere shabd nahin, dil ki aawaz hain,
Khwaish zinda hai, Sochti hun subah kabhi to hogi hi,
Har aas mein jeeti hun Haan, Subah likhti hun, Shaam likhti hun,
Is Chardiwari mein baithi, bas tera naam likhti hun"
As for the graffiti, the art work has been done by several artists across the country and world, from students of Delhi College of Art to sign painters from around the city. The graffiti paintings themselves are not without relevant meaning and messages intended to move the viewer.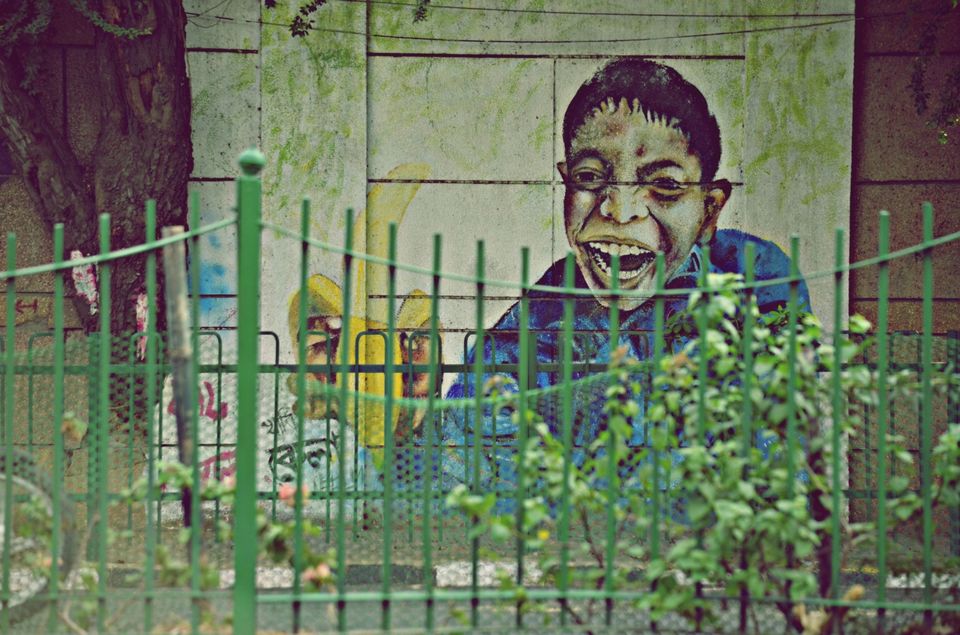 Talking against corruption, repressive powers of state and power of the pen, they adorn the wall of a prison complex that holds some 11,000 prisoners.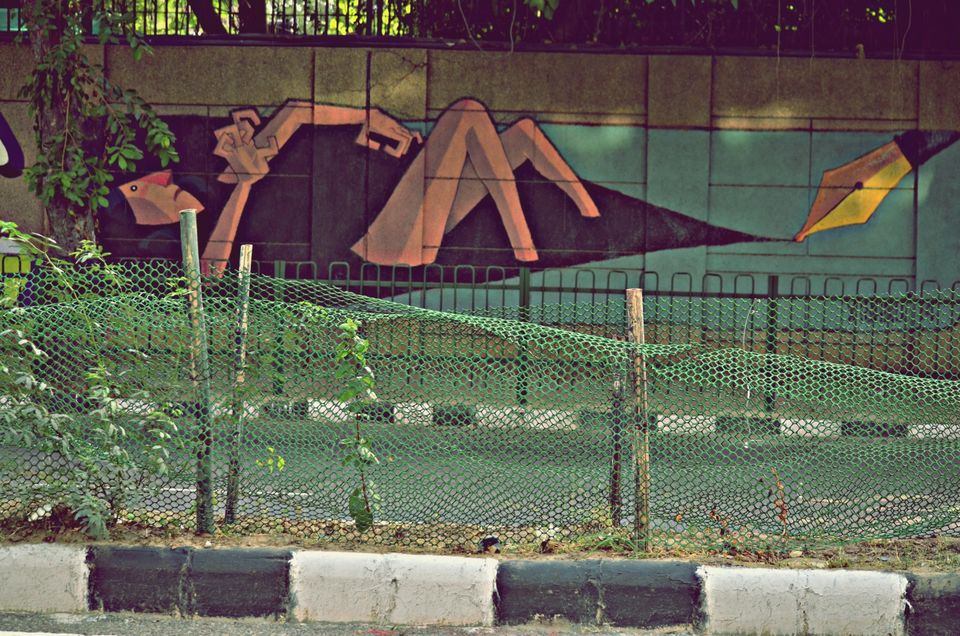 The wall symbolically and literally has now become a passing over for those on the outside to engage with inmates and no longer consider them an alienated part of the society.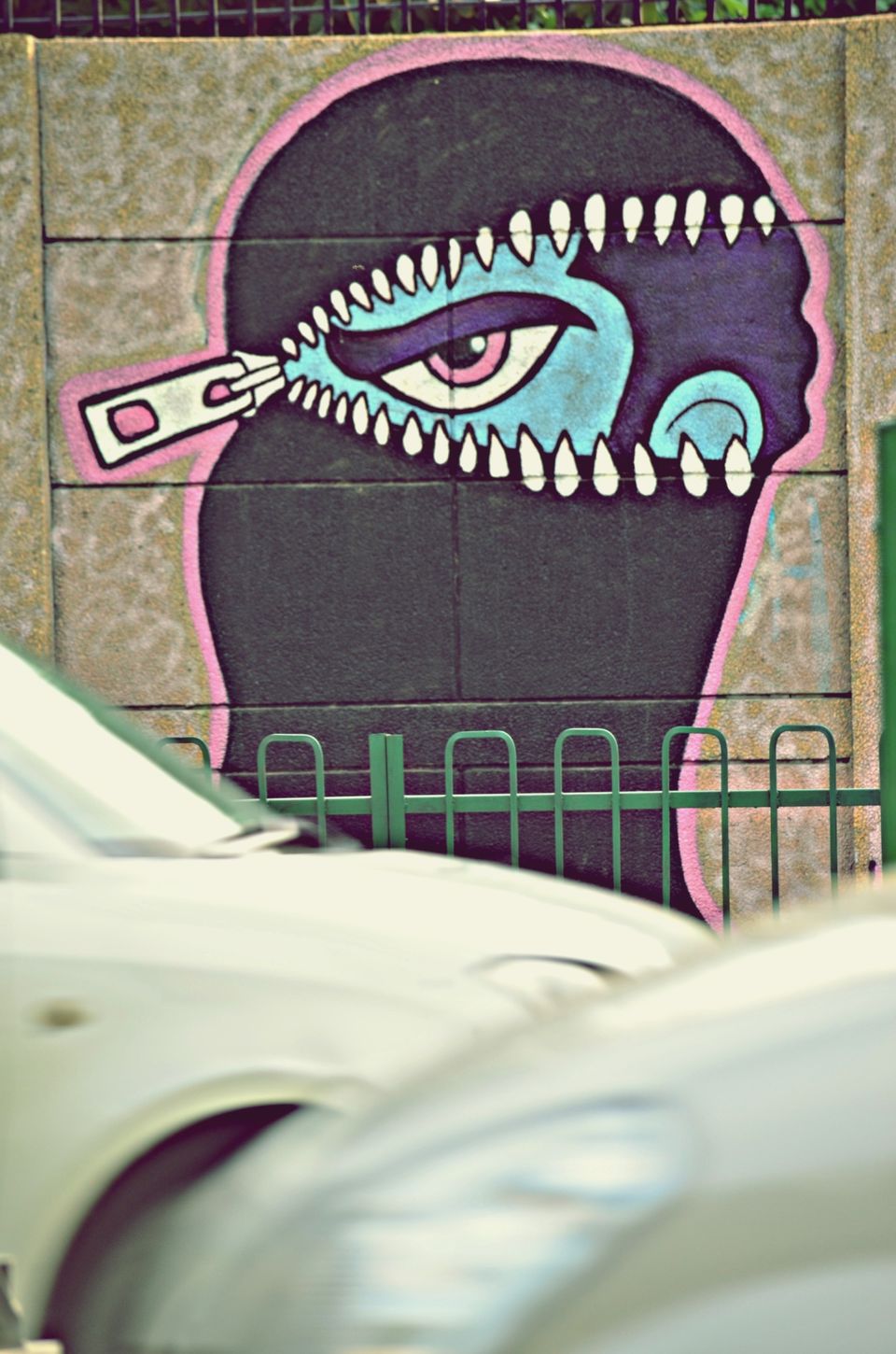 Spend some time around.
Tihar Jail has its own Hatt (market) that is open every day except weekends and sells products made by inmates. From cards and soaps to mats, Tihar Hatt might not have a wide variety of things to offer but is a wonderful initiative by prison authorities to make inmates self-dependent.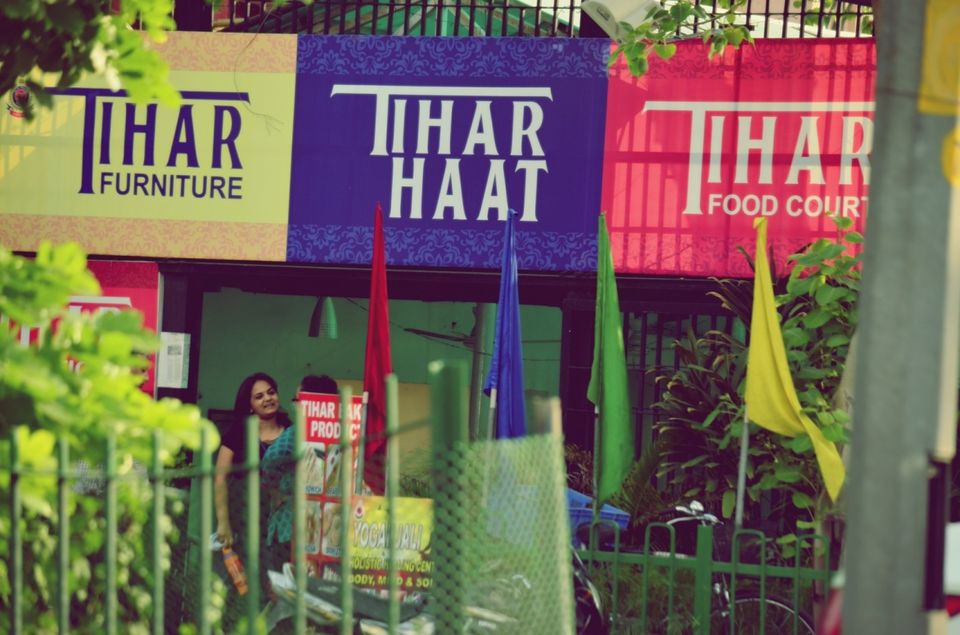 All pictures taken by Akhil Verma.