With time humans have evolved. Invented articles to reduce our efforts and increase efficiency. Airplane is one of the greatest gift to mankind, thanks (initial) to Wright Brothers. Travel via air saves time, a lot of it. And we all can acknowledge one fact that air travel has become affordable. Infact 3rd ac cost of Delhi-Mumbai Rajdhani is more expensive than the flight. Not to forget the time factor.
Like most of our predecessors and successors we all are displaced far away from home. Getting leaves approved and rushing toward native is a heavenly feeling.
I am working in Bangalore ( a little far from main hub to be precise) and the best thing about it I find is KIA-Kempegowda International Airport. It is my beacon of happiness with a pinch of nostalgia. Whatever said and done, it is one of India's best maintained airports. One can feel the vibes of 'Swach Bharat' here.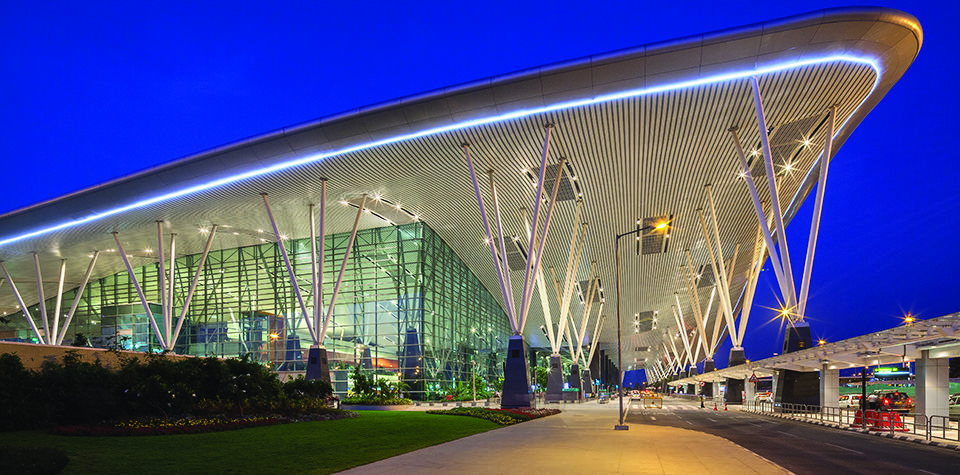 The main part of travel by air is the waiting period which we spend at the airport lounge before boarding. This interval is extended more if you are coming from far district and catching early morning flight. Airport becomes more of your mausi-ka-ghar when your parents ditch you and go.
What comes out of this delay is that one can be a part of an eavesdropped conversations or arguments (not willingly) happening around. People randomly hitting at it each other and getting rejected subtly. Worse is when you catch glance of people from work and do not want a tiring conversation at 4 am. Anti-social but necessary as grey cells require some me time.
Airports also serves as red carpet presentation for all the mango-people who want have their celebrity moment in life. From contemporary Ritu Kumar label to Gucci's glare, you see it all. It all high end fashion parade for the exact July month tax filing crowd like me.
Getting boarding pass is a feat of its own. The long queue (which will bother you if you have arrived late), feeling the heat of crowd judging you, the pain from standing etc. The frustration builds up as the queue gets shorter. This negative emotion is immediately cut to insecurity when immaculately dressed airline staff asks for seat preference. Worse kind of question for 1st time fliers, but you will get through. Always remember, aisle seat is the best seat.
Luggage gone, ticket check, now one is ready for the scanning show. Magic mantra for quick scanning (and not being reprimanded by the Khadi staff- who are bored by the same monkey business 24*7) is to keep all your stuff in a tray and slide in for scanning. And people do check in your hand bags before you leave your place. I have witnessed embarrassing moment of a family unpacking their hand bags as their 5 year old had put a scissor inside. The audience present can never undo the horror show- used paper napkins/no brand lipstick/diaper/Maiyas vada/more diapers and much more. But once you are through, its you and the lounge.
What I love about my stay in south is the authenticity of the dosa. Coming back to Delhi it is something you can never afford. It is always best to taste cuisine from their local roots, where they make it best. In a restaurant at Delhi airport after checking in, I got the craving to have the good old dosa. One doesn't expect a burnt curry and gigantic dry dosa beam to be plated( once you have dosa in Bengaluru you are sought for Dosa critic). All I can say is that the dosa left a hole in my credit card and a bad taste in my mouth. Concept of the dosa in north and chole-bhature in south (where chole where more like sambhar) have made me food-atheist.

Then when food disappoint you, the airport crowd doesn't. The love of airport selfie has reached its epitome. There is not end to it, much to the chagrin of the security who wants people to go through the scanner peacefully and bring a momentary end to the parade of continuous clicks.
The funniest one for me was the selfie of over the age of the middle age guy clicking incessantly against the background of imported liquor shop. The clicking circus went on for quite long. First outside the shop, then when the said gentleman could no longer contain himself he went inside and clicked against the neatly arrayed bottles of expensive whiskey bottles.
Then you have over-excited kids who keep on running and jumping from the mere excitement of being at the airport. And toy shop adds to the woes of the parents.
Airports are truly beacon of hope and happiness. A memory and a journey. It truly has seen they honest goodbyes and the etcetera as the cliche goes.
Happy Air yatra to all.