Mental Health has recently become a topic of conversation that has picked up momentum. A once-taboo topic, Mental Health is as important as physical health, and unfortunately, it is only now, that we are paying attention to our mental and emotional needs.
Travel is a great way to take a break, find yourself, and let go of your worries for a bit. It is also one of the way to understand who you truly are. The lockdown and the pandemic are only some of the things, among many others, that have deeply impacted our mental health, but now that things have opened up to a large extent, here is a list of places you can bookmark to go to unwind, rejuvenate and connect with your inner self.
1) Coonoor, Tamil Nadu
A small town nestled in the Nilgiri Hills, Coonoor is a botanical paradise. Famous for its Nilgiri Tea, Coonoor offers a panoramic view of the Nilgiri Range and Catherine Falls, so stunning that it will make you forget about all that's troubling you. Bird-watching is a favorite pastime of this town, and the fruit and vegetable show at the Sim's Park, which houses over 1,000 species of plants, is a tourist attraction. You can while away your time while catching up on sleep or reading a good book in the beautiful weather of Coonoor.
Best time to visit: October - March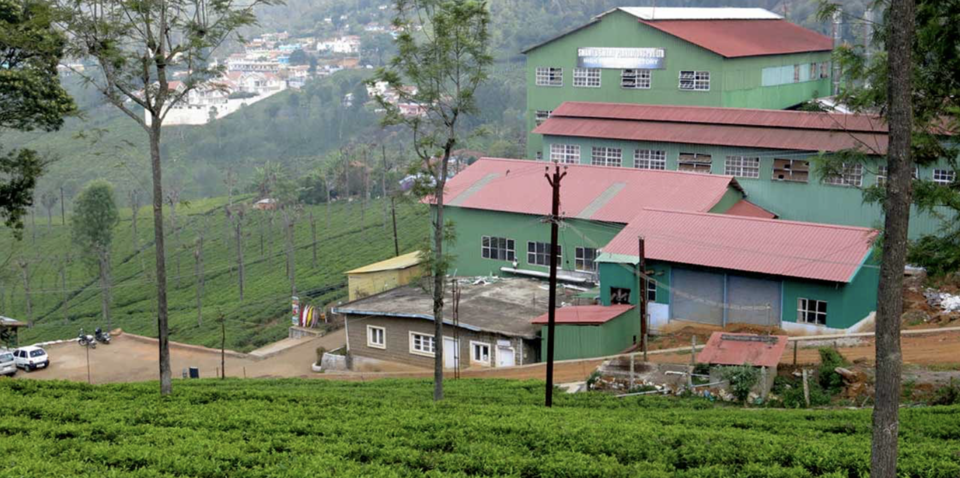 2) Kodaikanal, Tamil Nadu
Dense forests, undulant hills, snaking rivers and cascading waterfalls are only some of the beautiful attractions that Kodaikanal offers. Whether you go boating in Kodai Lake, or for a walk in the forest, Kodaikanal is a trip you are not going to forget. The picturesque hill station has it all. An hour and a half away from Madhurai, Kodaikanal has good weather and lovely views. It is a great place to meditate and be one with yourself.
Best time to visit: April to June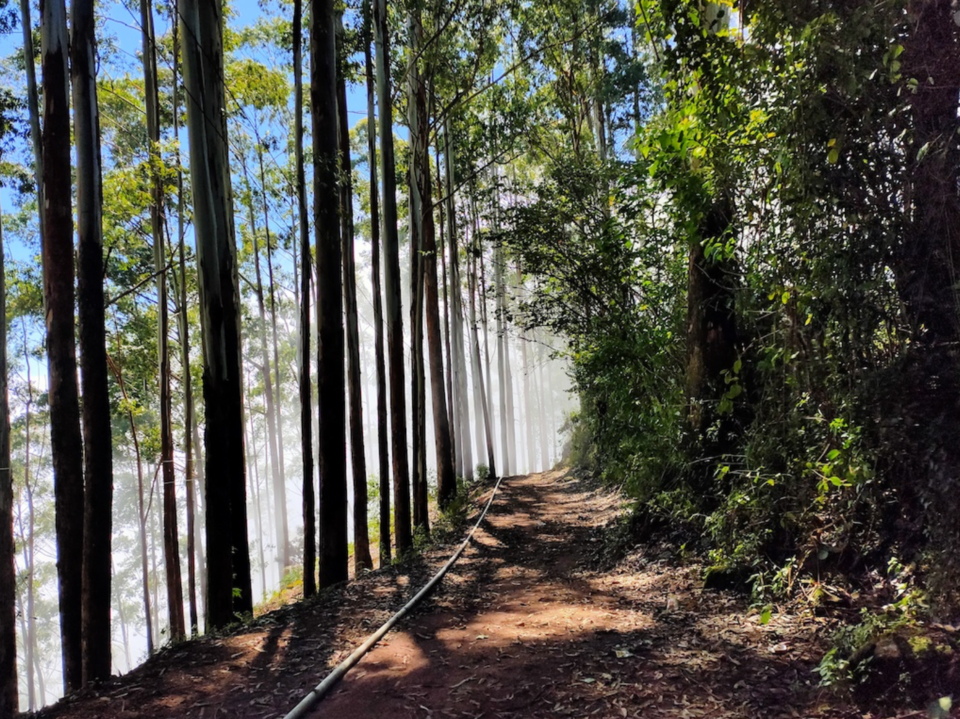 3) Jibhi, Himachal Pradesh
This tranquil hamlet amidst rich green forests and majestic mountains, is the ideal offbeat place to unwind. With lakes, pine forests, temples, waterfalls, and Victorian style cottages, Jibhi is paradise, no matter what season it is. The snowfall in the winter and a cool breeze blowing in the summer makes it an idyllic spot to go to. Go for a healing nature walk or if you want to explore, Mini Thailand, Raghupur Fort, Jalori Pass and Chehni Kothi are only some of the places you could go to.
Best time to visit: March to May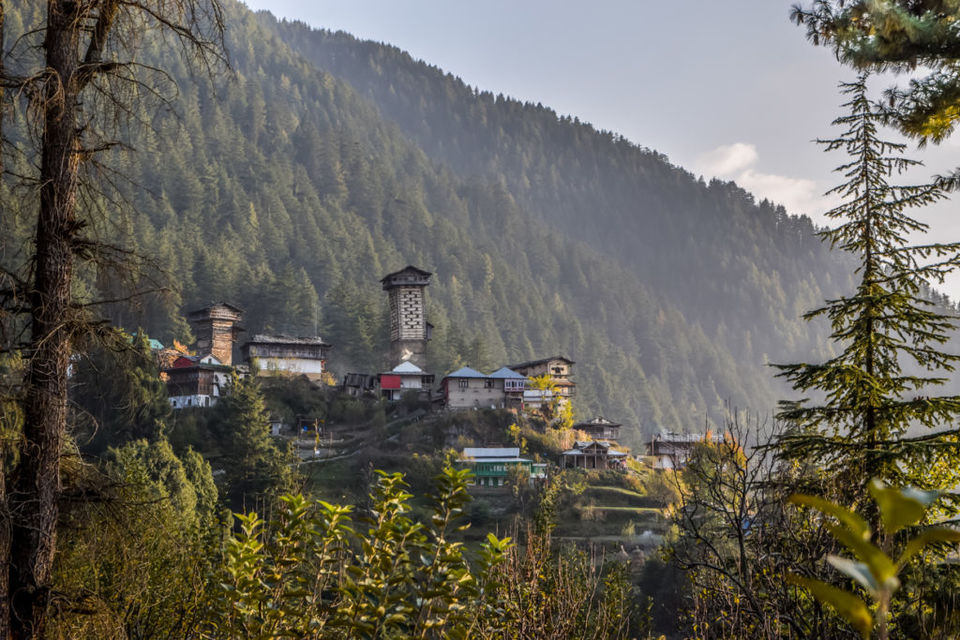 4) Lakshwadeep
Keep your worries at bay (literally) and visit this beautiful group of 36 islands. Surrounded by the clear, blue sea, Lakshwadeep is a coral island with an abundance of marine life. The clean water is perfect to face your fears and go scuba diving, snorkeling, kayaking, canoeing, water skiing and yatching. Feel the wind in your face on a sailboat, or learn how to fish from the locals, you cannot go wrong with Lakshwadeep.
Best time to visit: October to May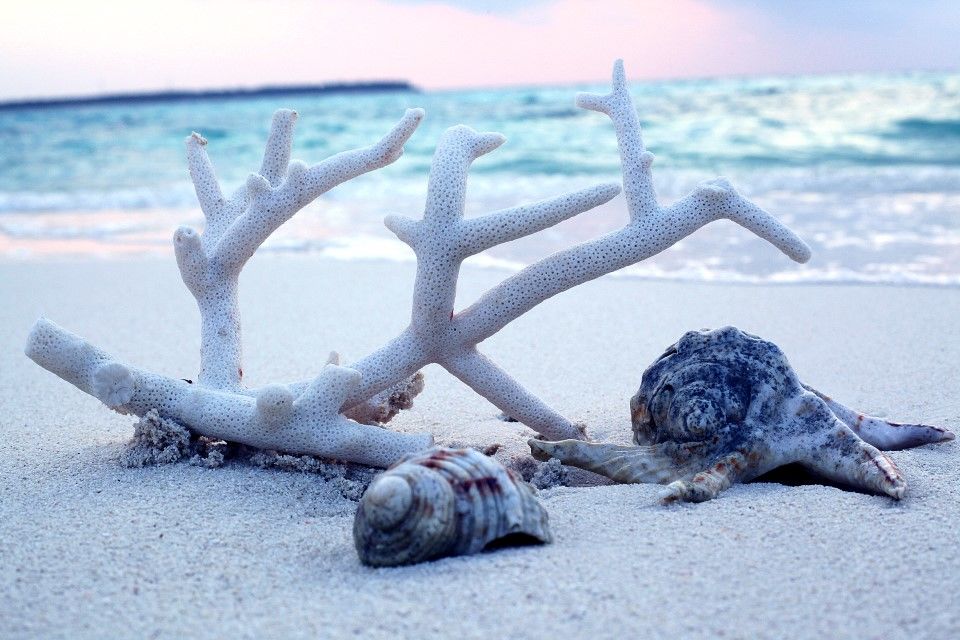 5) Kumarakom, Kerala
Scenic beauty and lush landscapes aren't the only features Kumarakom boasts of. The calm of the place has a magnetic charm that will attract you towards it. With house boats, the backwaters of Kerala, beautiful sunsets and a tryst with nature, Kumarakom will nurture and rejuvenate your soul. We highly advise an Ayurvedic aroma massage to get rid of those tense muscles.
Best time to visit: All year round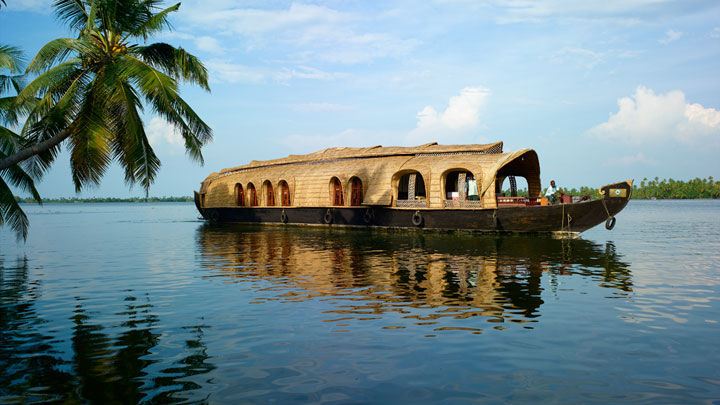 6) Kalimpong, West Bengal
The hill station of Kalimpong in north Darjeeling is a paradise for nature lovers. With pristine lakes, tropical gardens and majestic mountains, Kalimpong offers a breather to the tired, over-worked, wanderers who are in desperate need of a break. Feel alive while paragliding with a view of the valley, or watch the first rays of sun touch the Kunchenjunga peak. You can also relish the warmth of momos, thukpa and some comforting Darjeeling Tea.
Best time to visit: March - May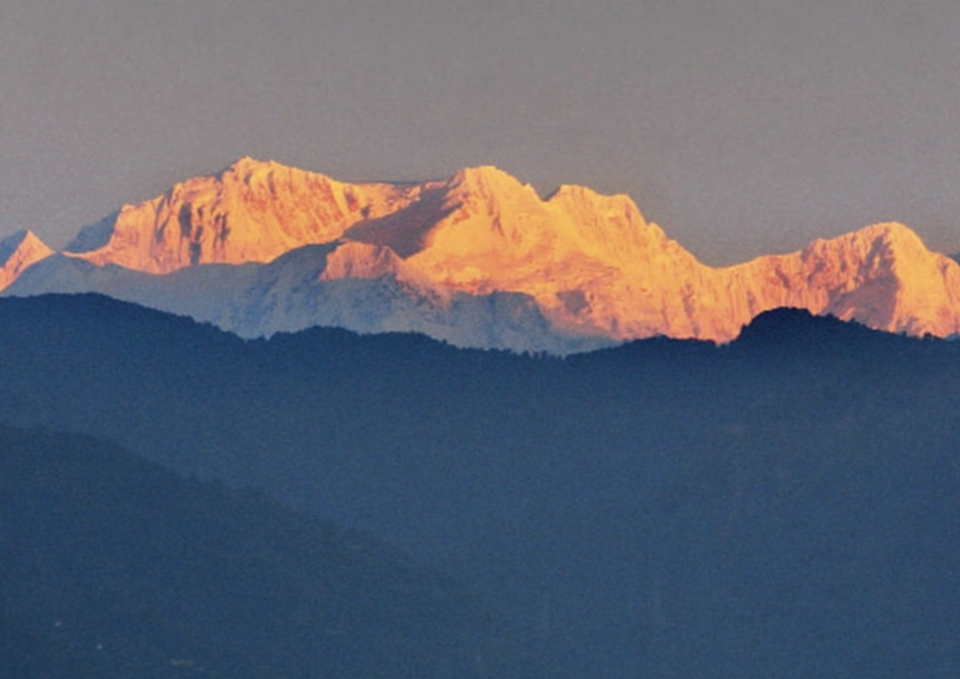 7) Pachmarhi, Madhya Pradesh
Popularly known as 'Satpura ki Rani', Pachmarhi is a hill station located on the Satpura range. The quaint town is home to the famous 'Pandava Caves' and the 'Jata Shankar Cave.' A combination of history, scenic beauty and gushing waterfalls, Pachmarhi is a good place to free your mind from the daily stresses of life. If adventure is your calling, jeep safari rides through the Satpura Tiger Reserve, and para-motoring are options that await you.
Best time to visit: Throughout the year. Especially scenic during the monsoon and winter.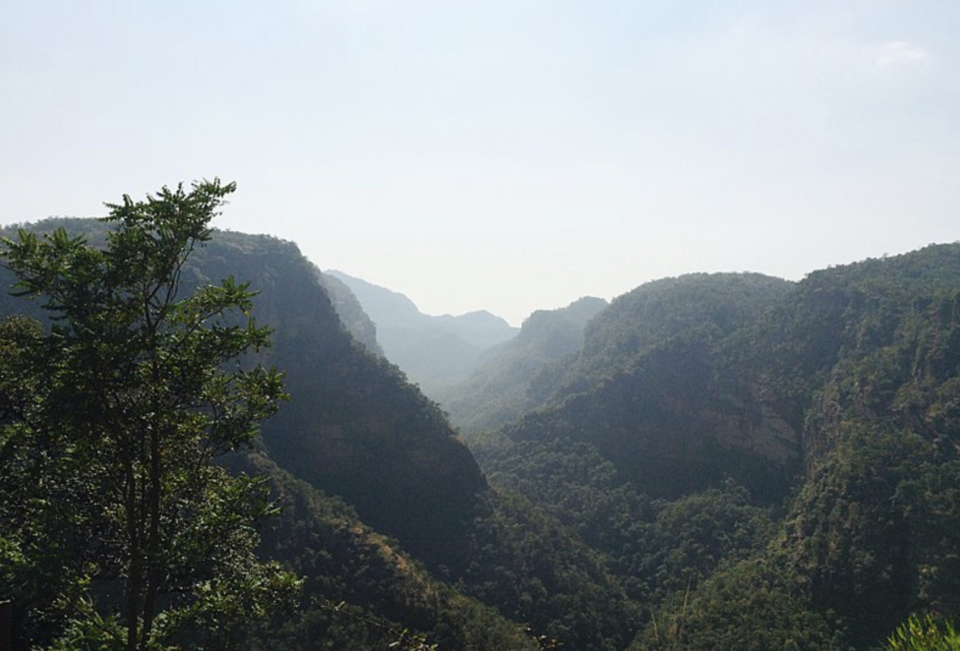 8) Champawat, Uttarakhand
A historically important town, Champawat is home to some of the most sacred Hindu shrines. This is also believed to be the place where Ghatotkacha's head fell in the epic battle of Mahabharata. Located on the banks of a stream, Champawat is voted among the ten most peaceful places in India. Ideal for people going on a road trip, the beautiful winding roads with the changing sceneries are therapeutic in themselves. Lose yourself on nature walks in the middle of Teak, Eucalyptus and Jamun trees. Camping is one of the best options of stay at Champawat and you'll find yourself awe-struck at the blanket of stars above you.
Best time to visit: October to May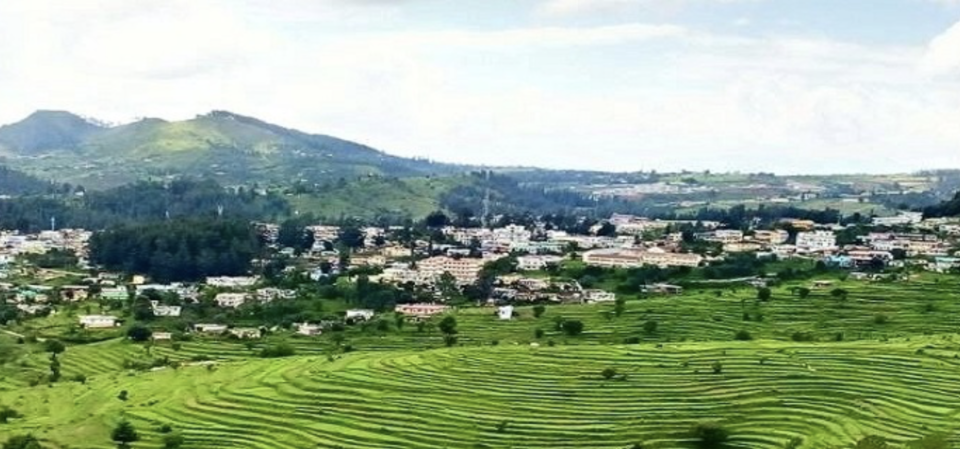 9) Orchha, Madhya Pradesh
Set on the banks of the Betwa river, lies a treasure trove of history and architecture - Orchha. This historic town in Madhya Pradesh is home to some of the most mind-blowing architectural marvels that the country has to offer. From enjoying the Bundeli cuisine, to visiting the unique paper factory project at TaraGram Village to exploring the temples, palaces and chhatris, Orchha gives you a one-of-a-kind experience. Spend some time bringing out the artist in you through drawing, painting and photographing the spectacles of Orchha.
Best time to visit: September to February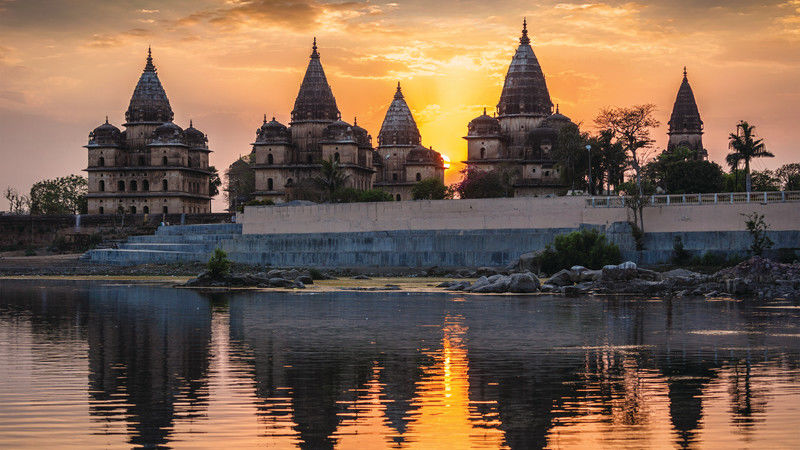 10) Cherrapunji, Meghalaya
Originally known as Sohra, and best known as the 'wettest place on planet earth', Cherrapunji in Meghalaya, is famous for its living root bridges. Head into the clouds on a trek or go for a shorter nature walk with a local guide. You can also bring out those nerves of steel and go rock climbing, river canyoning and camping. One of the most popular treks in Cherrapunji is to the Double Decker Living Root Bridge, a vista in itself.
Best time to visit: September to May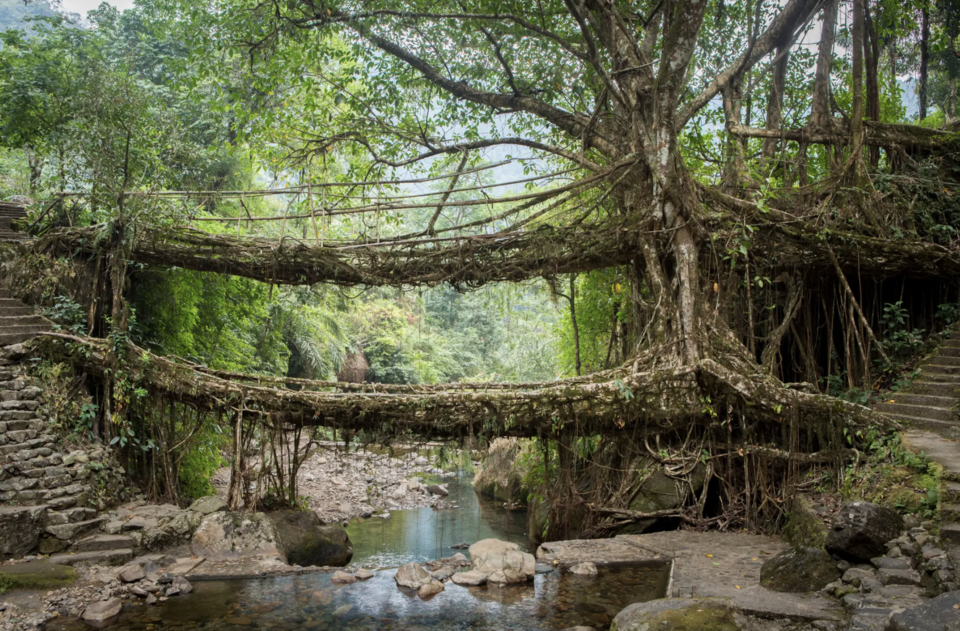 While travel is a great way to heal, other things you can do for your mental health while you plan your trips are – meditate, practice mindfulness, deep breathe, and indulge in some art therapy. If you feel like you need to talk to someone, get in touch with a therapist. There is no problem too big or too small and we all just need some help sometimes. It's okay to ask for that help.
Another important tip: take pictures to remember your good moments on the trips you take. Sometimes, those pictures are enough to transport you back to that moment.
We hope you are taking care of yourself, mentally and emotionally and we hope to see you go to some of these places and take a well-deserved break.
Think we missed out on something? Tell us about it in the comments below. Or write about it here on Tripoto and earn Tripoto Credits!