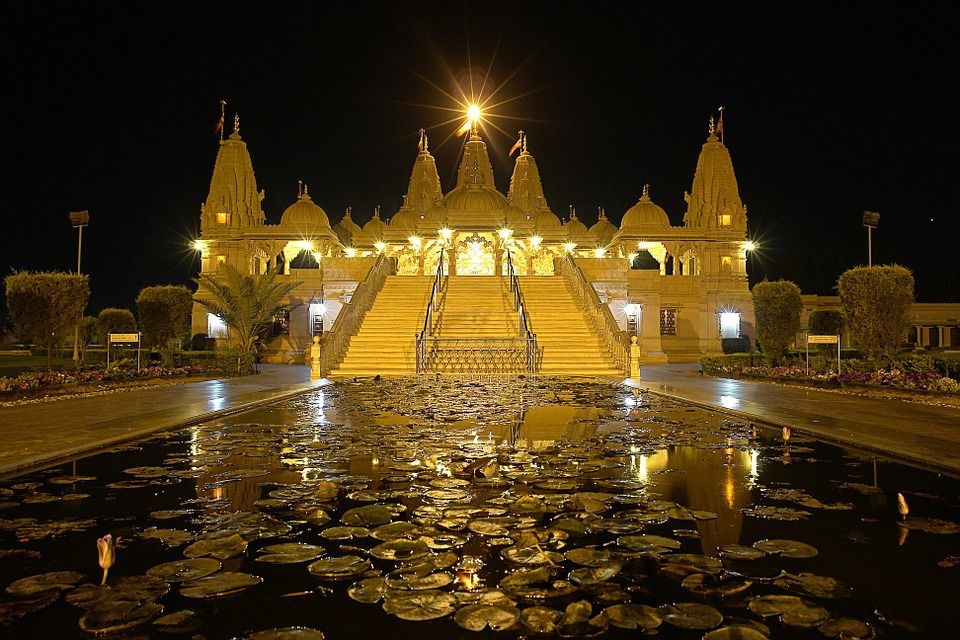 India is the country with a cultural and religious diversity and a glorious history. The land not only has thousands and thousands of historic monuments but also houses more than 5,00,000 temples that reflect the rich past and heritage of our country. Besides, a large number of devotees, these temples also attract visitors and tourists from all corners of the world who come here to behold the beauty of ancient Indian architecture.
With such a massive footfall, these temples certainly receive precious offerings including cash and jewellery. Some of these temples, in fact, are so rich that they are wealthier than some economies. Here is a look at the country's richest temples:
This beautiful temple with British colonial architecture is located in Thiruvananthapuram and is lined by popular beaches. The gold-plated temple is one of the richest in the world and is said to contain over one trillion rupees hidden in its hidden chambers. Dedicated to Lord Vishnu, the temple receives donations including priceless gold ornaments and idols. It is believed that the Golden Idol of the lord itself is worth Rs 500 crore.
One of the world's largest religious pilgrimage destinations, Sri Venkateswara Swamy Temple in Tirupati was built in the 10th century. It is estimated that the temple receives USD 6 million from an average of 30,000 visitors every day. Every year, the temple reportedly converts over 3,000 kg of gold in donation boxes from pilgrims as gold reserve deposits with nationalised banks.
The temple is touted as the second most visited temple after Tirupati with a footfall of more than 10 million pilgrims annually. The beautiful temple is situated at an altitude of 5,200 feet inside a million-year-old cave. It is estimated that the temple receives Rs 500 crores worth of donations every year.
Dedicated to Lord Ganesha, the temple is situated in Mumbai and is visited by lakhs of devotees including Bollywood celebrities. Approximately 25 thousand to 2 lakh devotees visit the temple every day. The temple has amassed 158 kg of gold offerings worth USD 67 million, as per the last report. It is estimated that the temple around Rs 125 hundred crores annually.
With millions of followers across the world, Shirdi's Sai Baba temple is said to have received over Rs 2,000 crores as offering from devotees. According to reports, the bank account of the temple has about Rs 1,800 crores along with 380 kg of gold, 4,428 kg silver. With these whooping numbers, the temple remains one of the richest temples in India.
Dedicated to Lord Jagannath, the temple is located in Puri, Odisha. According to reports, 30,000 acres of land is registered under the name of Lord Jagannath. The deities at the temple were said to be adorned with approximately 209 kg of gold during the Suna Besha ceremony itself.
Located near Veraval in Saurashtra region of Gujarat, the temple is known for receiving sacks of gold and diamond jewellery from diamond merchants. The renowned temple's great treasury was looted and plundered several times, first by Mohammed Gazi then by Aurangzeb and even later by the Portuguese. Currently, the wealth of the temple is undisclosed but it possesses enough of assets (including 1700 acres of land) to be called one of the richest temples in India.
Share your travel stories with Tripoto community here.
Think we missed out on something? Tell us about it in the comments below. Or write about it here on Tripoto and earn Tripoto Credits!