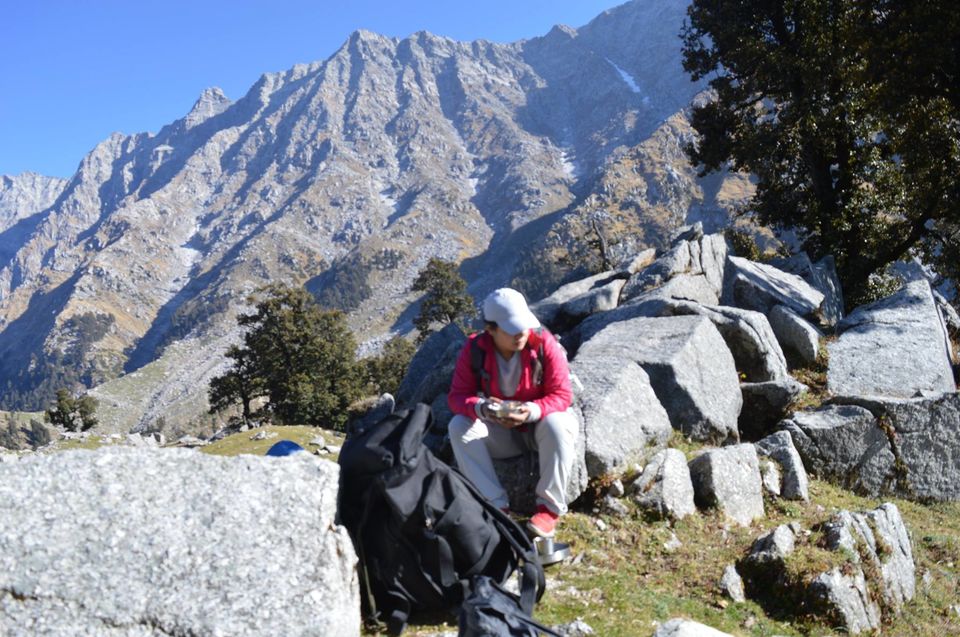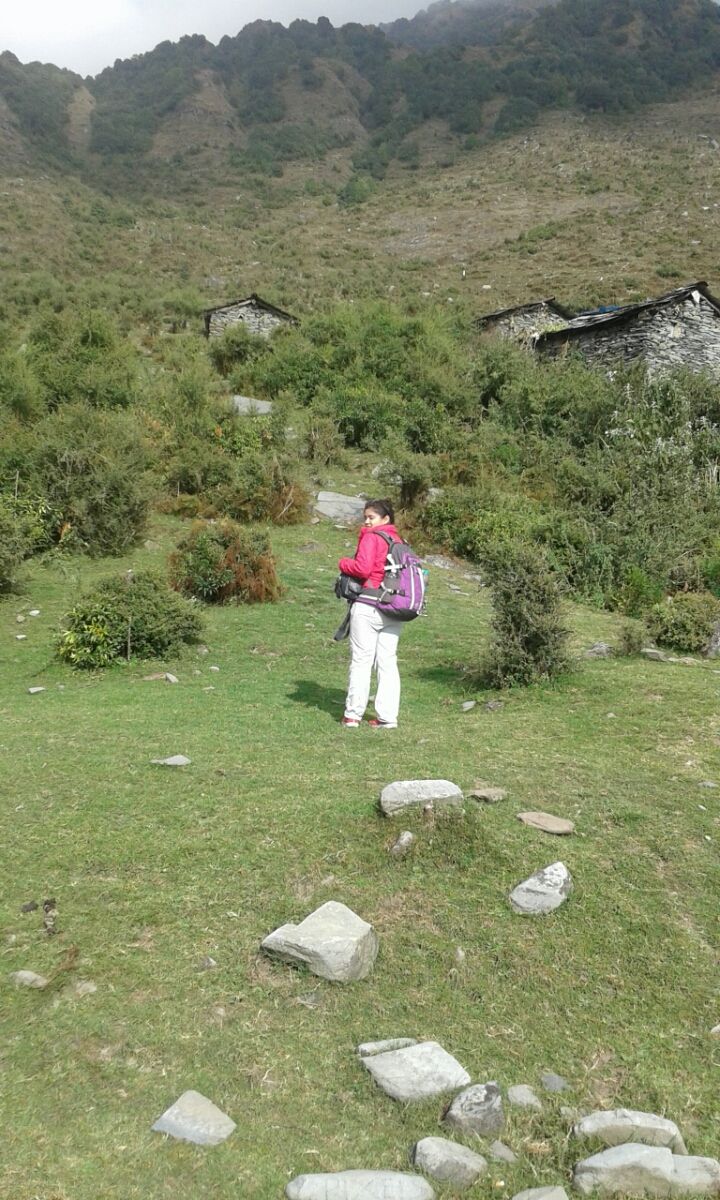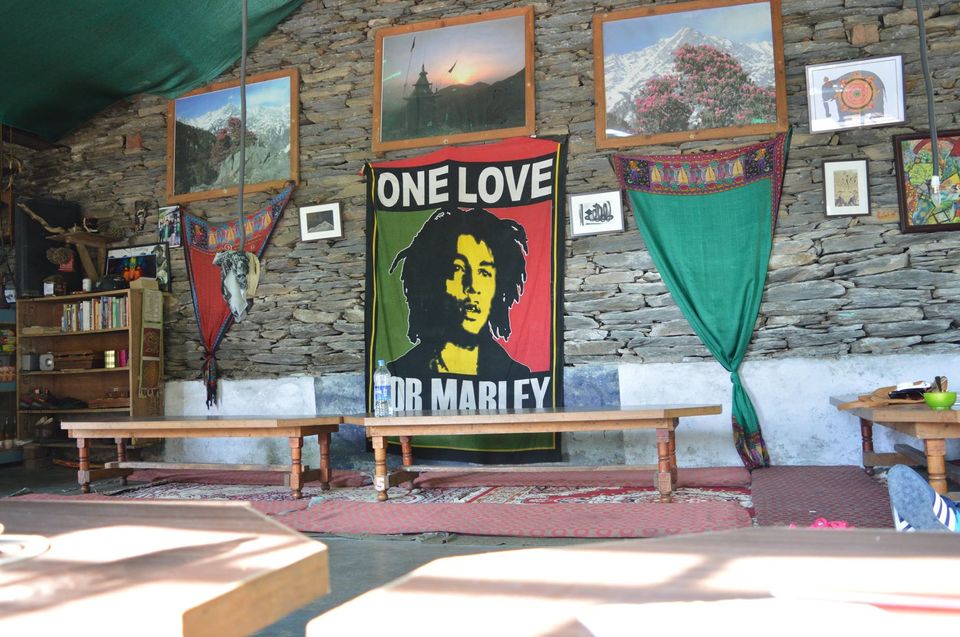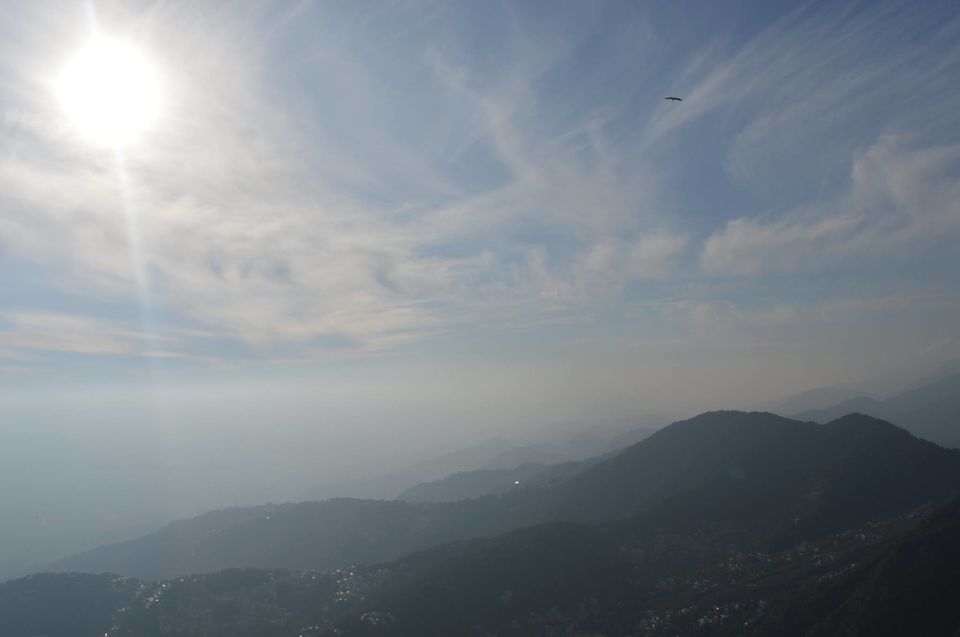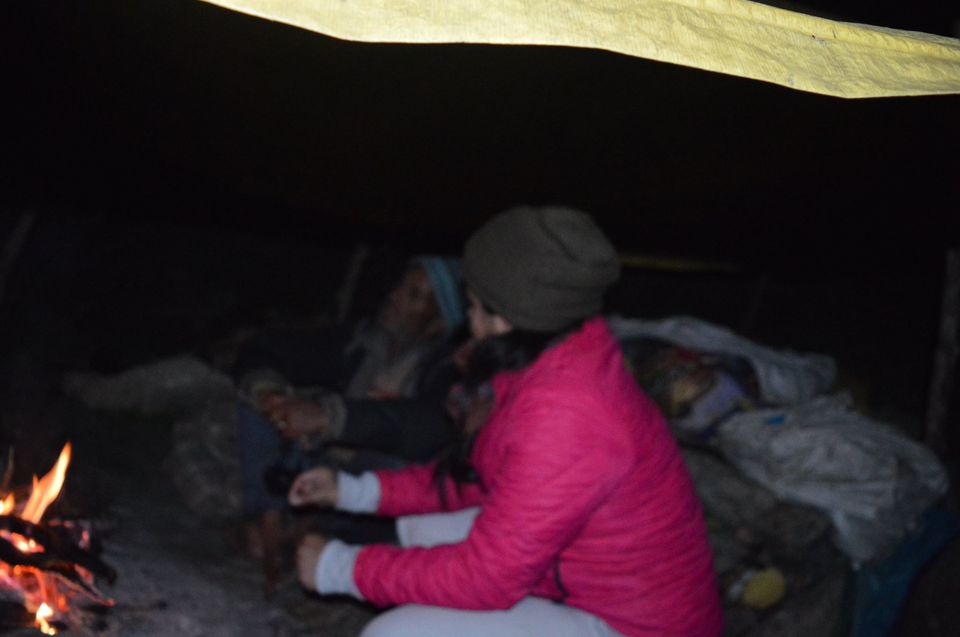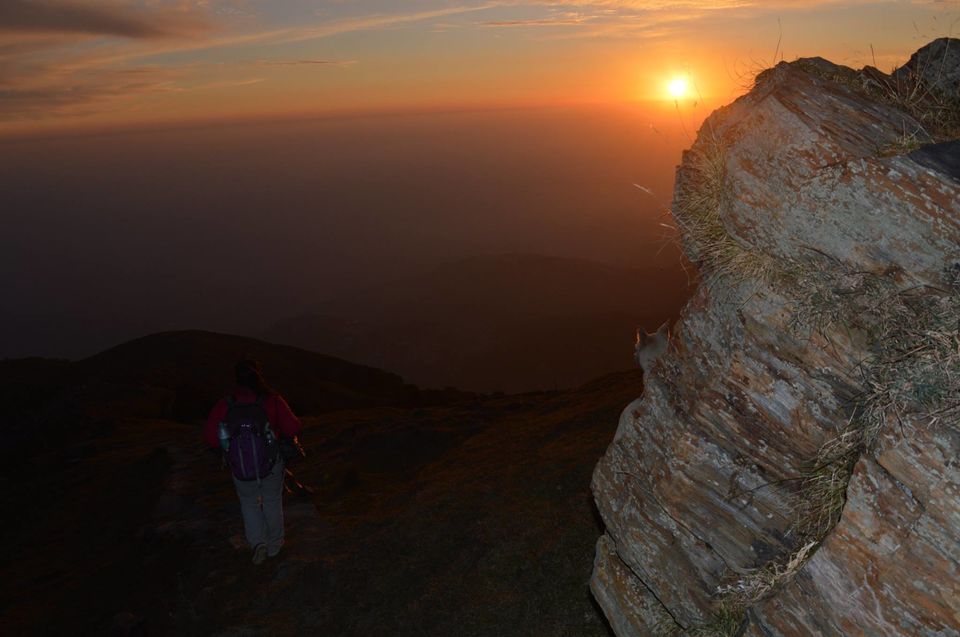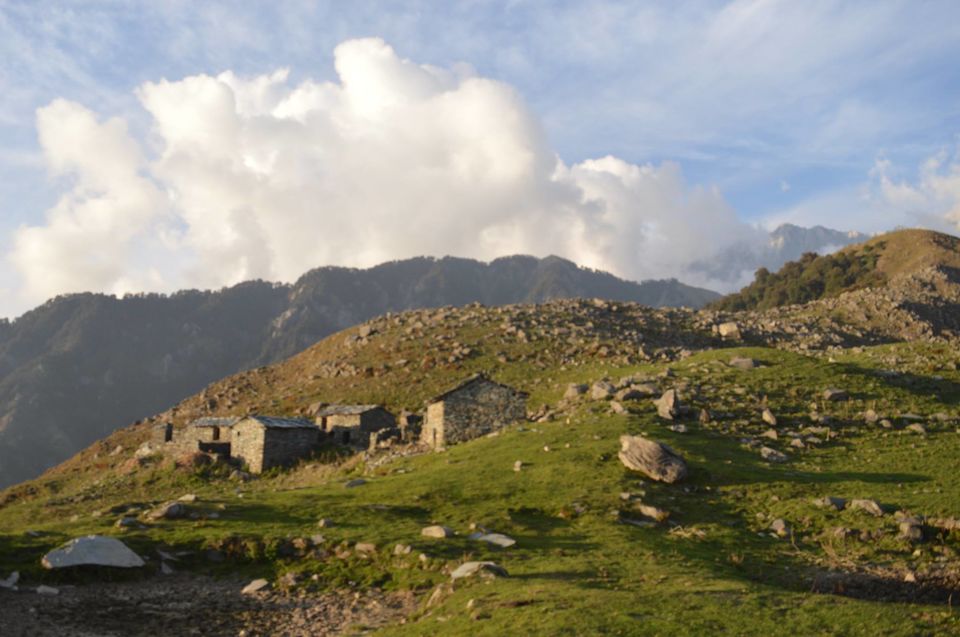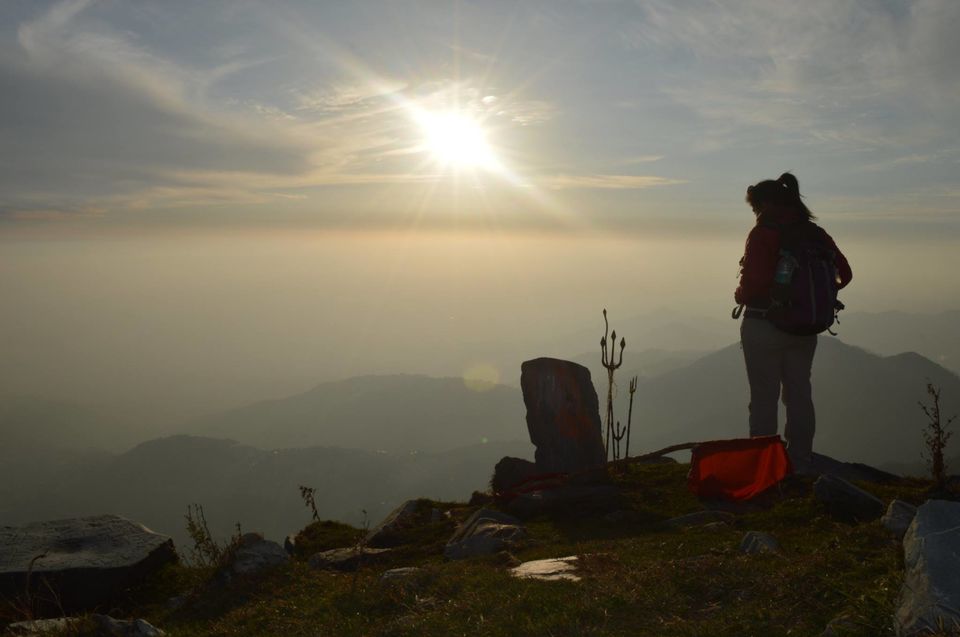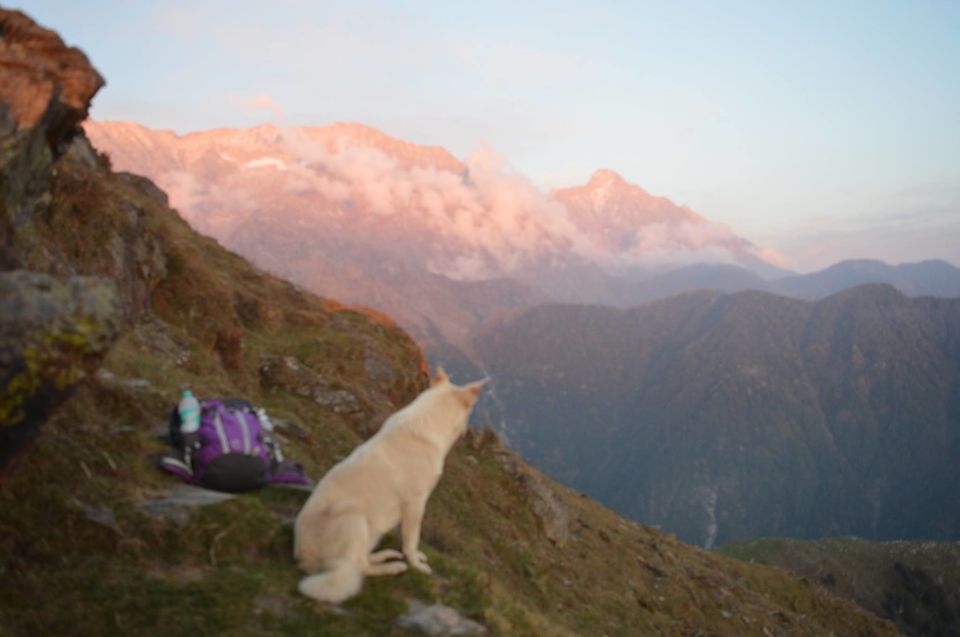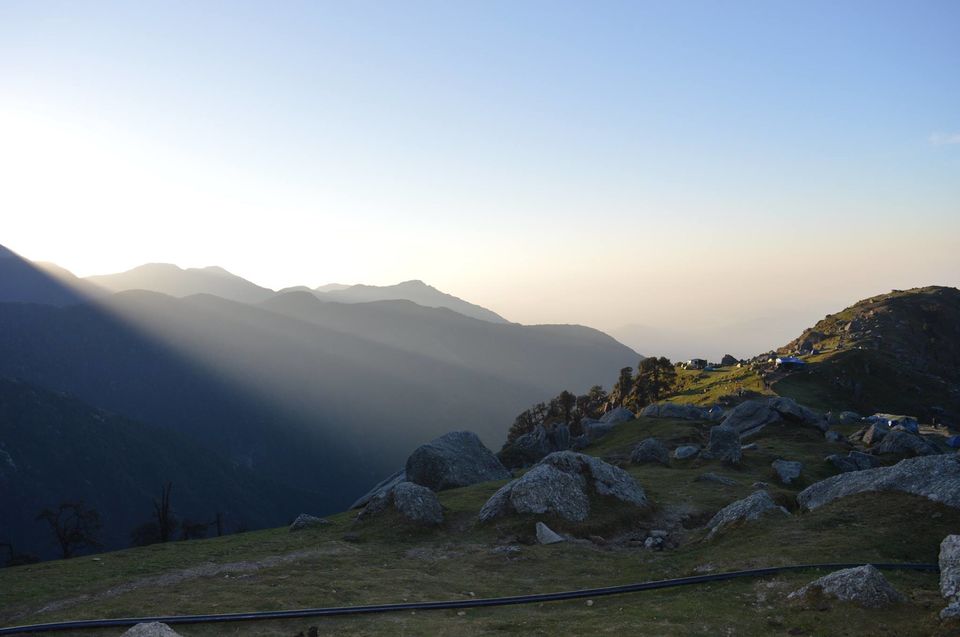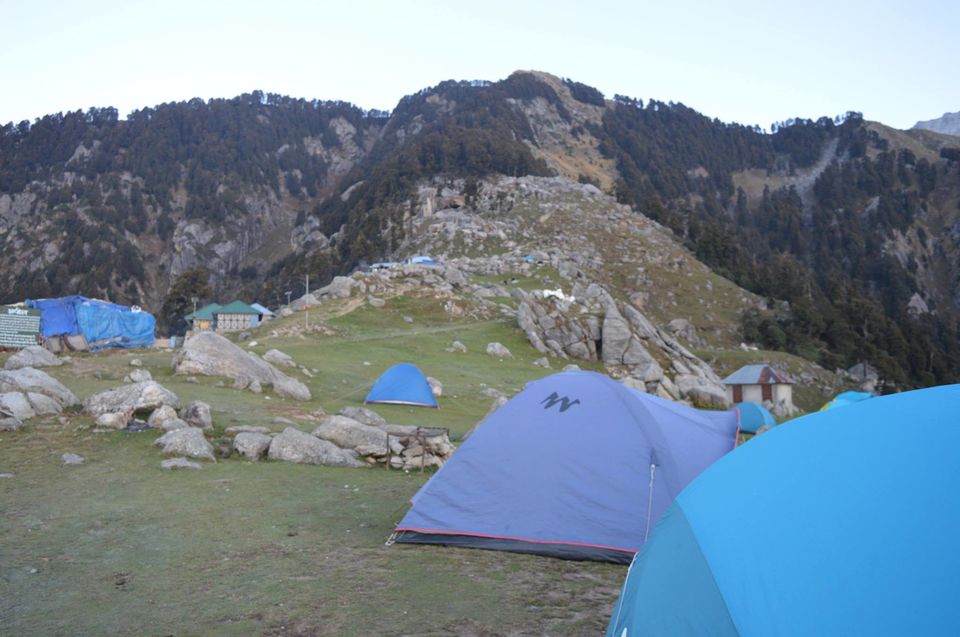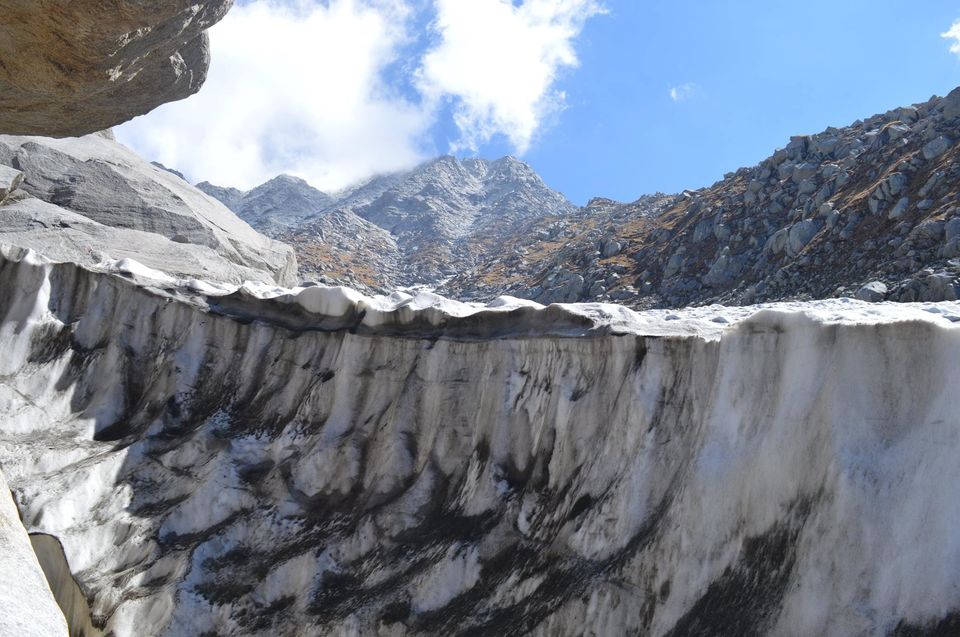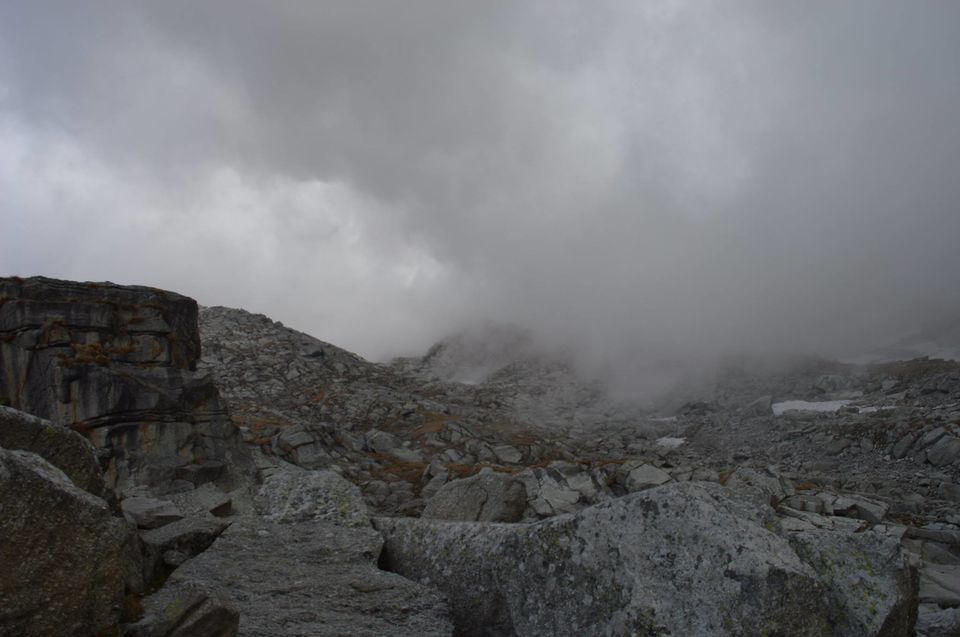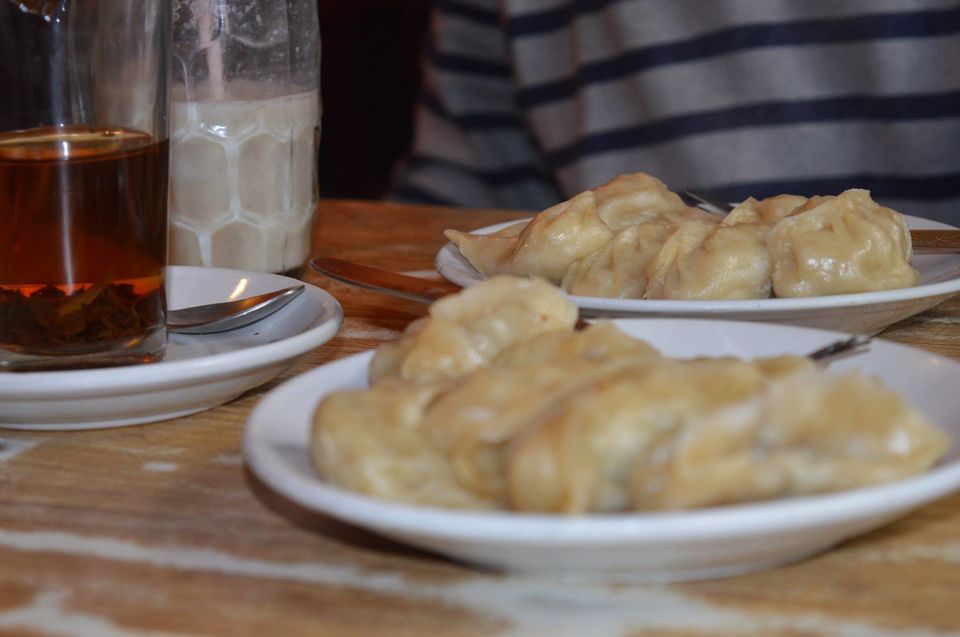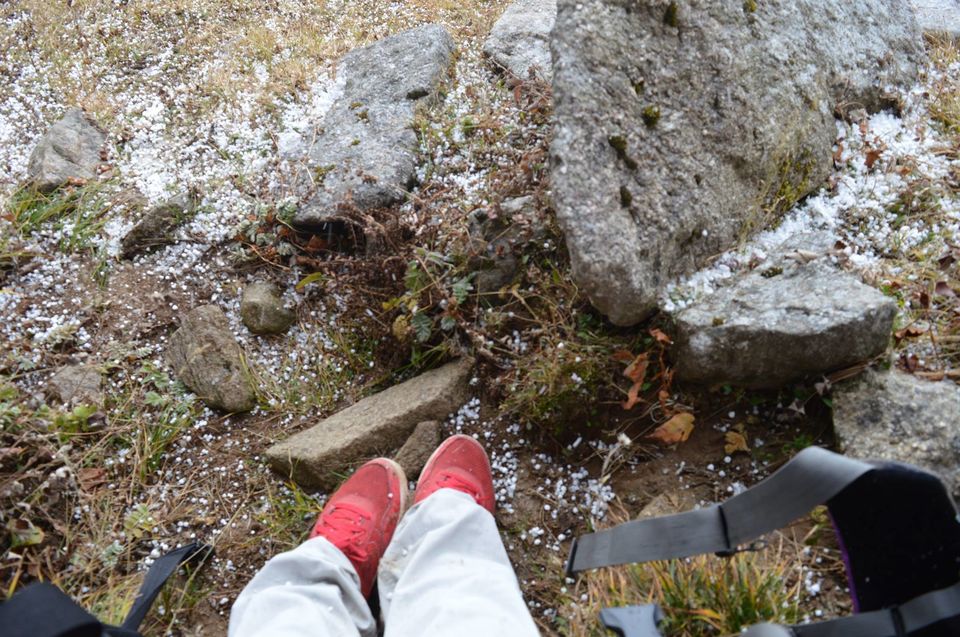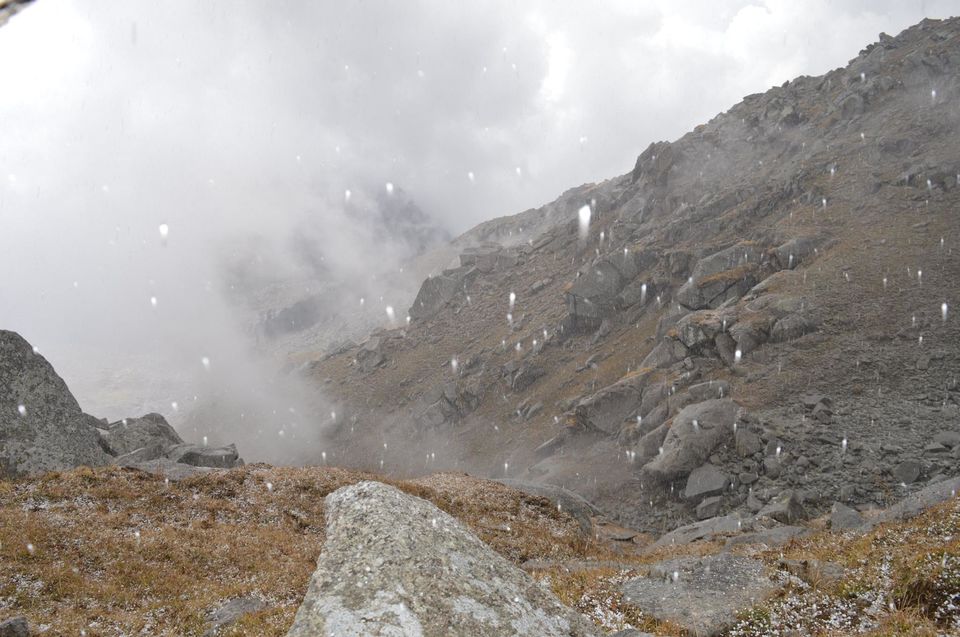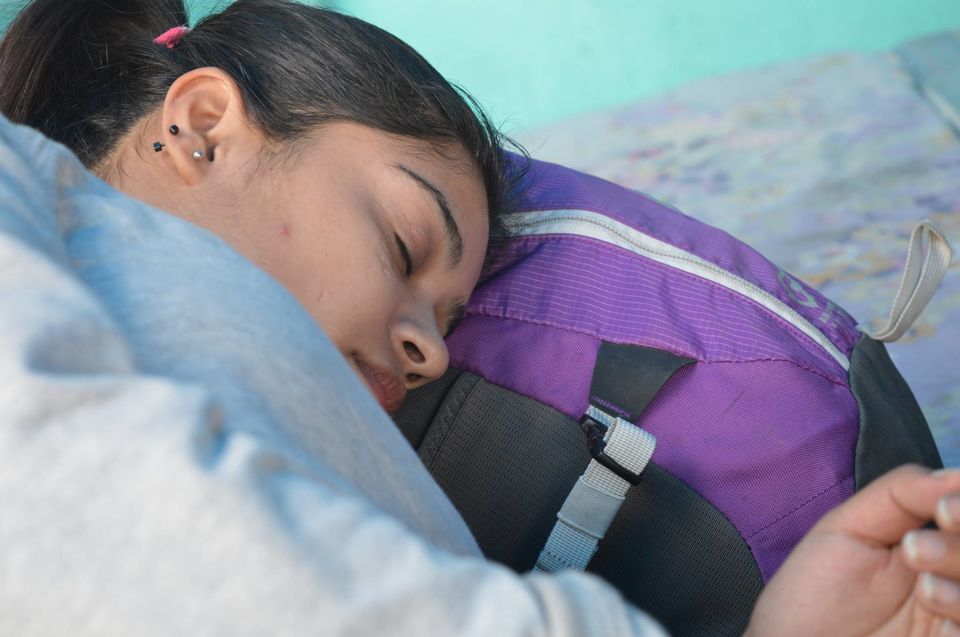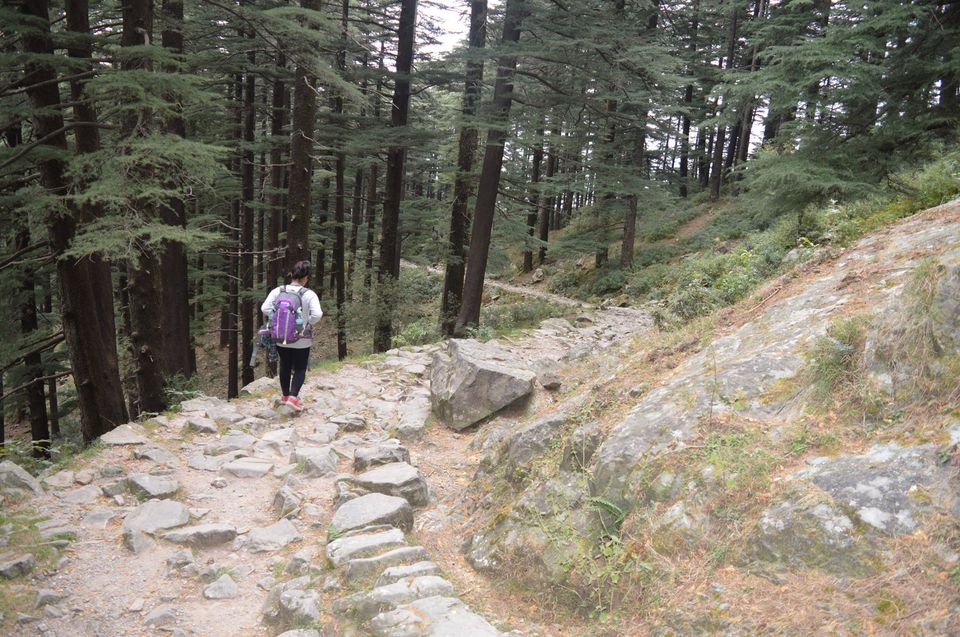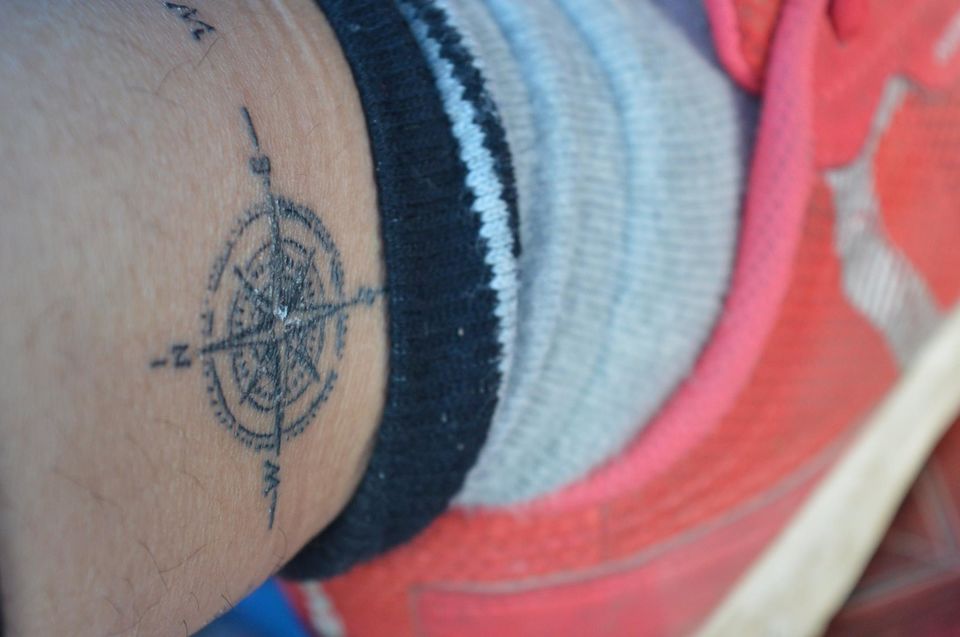 So here began the crazy journey to Dharamsala.
Restless as I am before any and every adventure got in the metro accompanied by a friend. Managed to reach the ISBT, surviving the tsunami of Delhi metros and traffic. Perhaps the only bus available at that time was to Kangra. The bus ride was no less than a roller coaster ride.I almost banged my head on my friend's arse, now that may sound cheezy but yes that's the only description to the ride! Adding to the intensity of the ride was the playlist of the bus driver. Well the songs would sure make me grove in some, let me think, Bhojpuri wedding.Now that's something!So finally after a long, not so restful journey, the driver dropped us at Kangra, Alive!
Further from there we headed to McLeod Ganj and went straight up to my haven, Shiva cafe.There we were welcomed with some toothsome pancakes and i couldn't ask for more. After a very palatable breakfast we trekked  up to Triund. A wonderful mesmerizing hike, filled with some bewildering landscapes.I'd say the place was a photographer's paradise. Triund was a little blown away by the human species though, including me. The holiday season had attacked the solitary of the place. We decided to call it a night, hence pitched our tents trying to find the least disturbed spot.
The next morning before the sun could brighten the entourage, we headed to Snow line cafe, an hour trek from Triund. Snowline was much more tranquil, hence we feasted our stomach and soul. Later we headed to Lahesh caves as we had set our target to Indrahaar paas, the destination.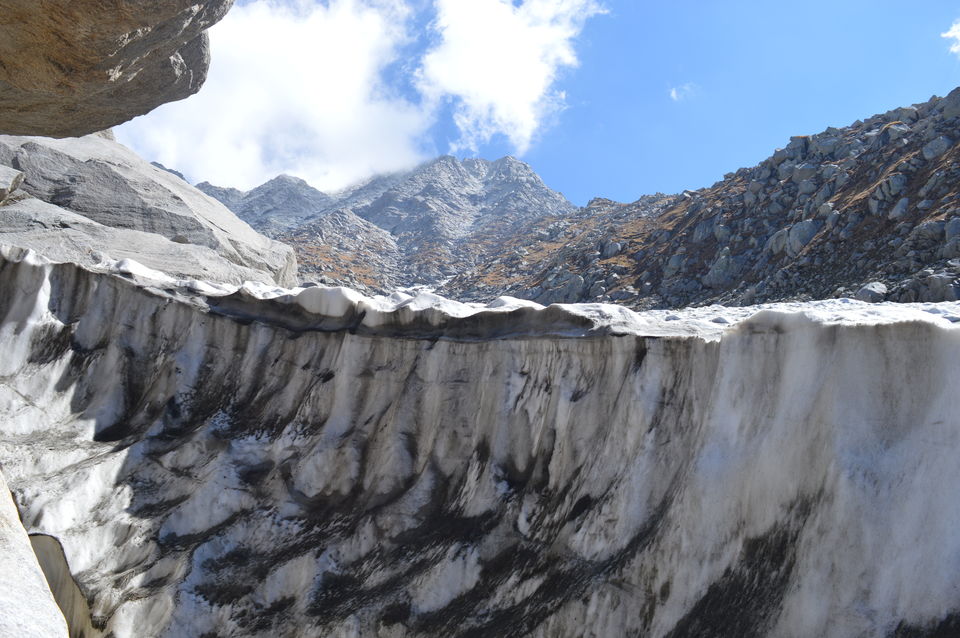 (One could stay back at Snowline and head to Lahesh caves the next morning, or if you are all pumped up then you could trek to Lahesh caves, pull up near the caves and march up to Indrahaar the next morning, that would put in for the adventure.) Ascending through the stony mountain, looking down almost felt like all we could cling on to was the mountain.For a moment it felt i was Manjhi (character from a Bollywood movie, Manjhi), Every step felt like a challenge and hence a repetition of challenges. We had almost summit, but it snowed. Having been warned from before to not take any step further if the weather spoils, we had to descend back to snowline.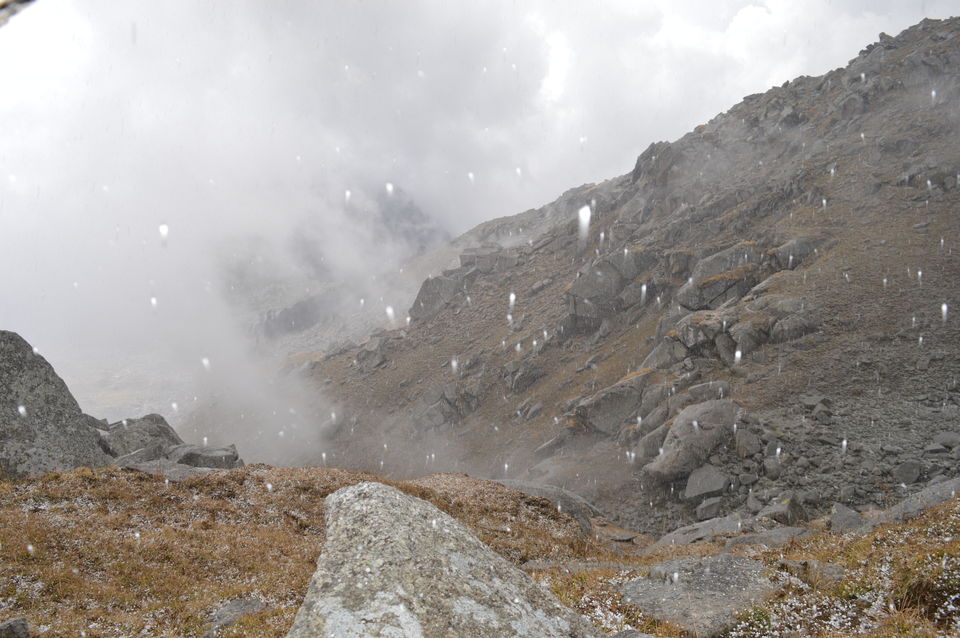 The next day we plodded down to Mcleod and this time we took the other route that goes through the Galu devi temple above dharamkot.
It was time we drew the trip to a close and hence we had our last meal at mcleod ganj. A much required meal and hence had the most juicy momos with some vanilla tea.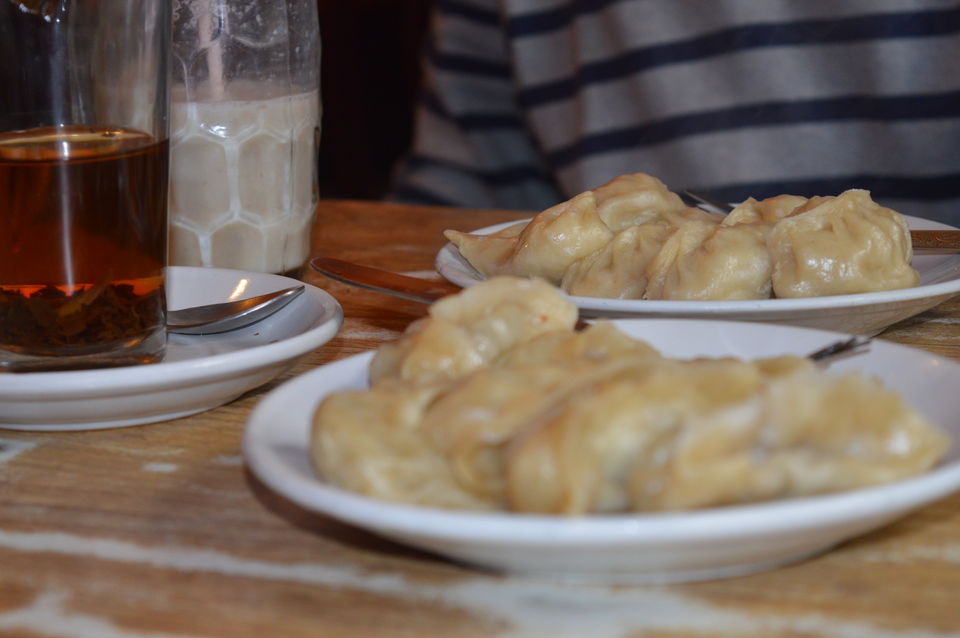 This lust Wanderlust!