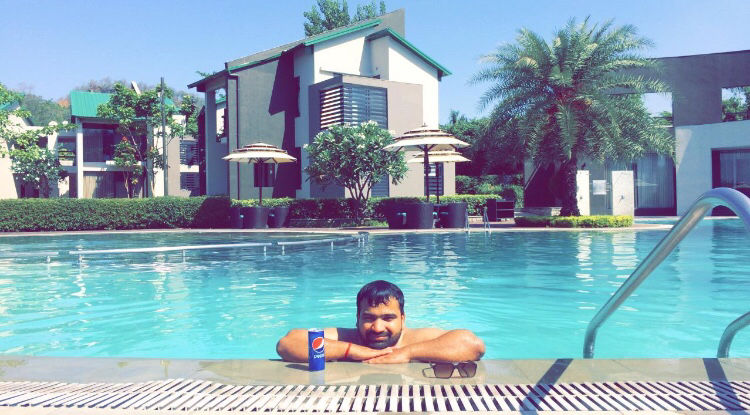 Jim Corbett National Park is known for its large population of tigers and different varieties of flora and fauna.It was the first national park of India in the hill state of Uttarakhand in Northern India.
We frequently visit Corbett for different celebrations like marriage,birthday parties,and other different occasions.This time I planned to visit the luxurious resort-NAMAH on our anniversary accompanied with my wife and siblings.
Ideally placed amidst the dense forest and a local farming village ,Namah brings classic hospitality in a grand setting.
These are some of the memories captured of the resort.
For any queries please comment below .