Some are perched heart-stoppingly high on a cliff while some are draped into the surrounding ocean. These Infinity pools in India are the sparkling, turquoise gems of many hotels and resorts set against some of the most spectacular and dramatic views.
All these infinity pools at hotels across India combine picturesque views with ultimate relaxation and will offer you an unforgettable swimming experience.
The breathtaking landscape only intensifies the beauty here.
Find out more here: Leela Kovalam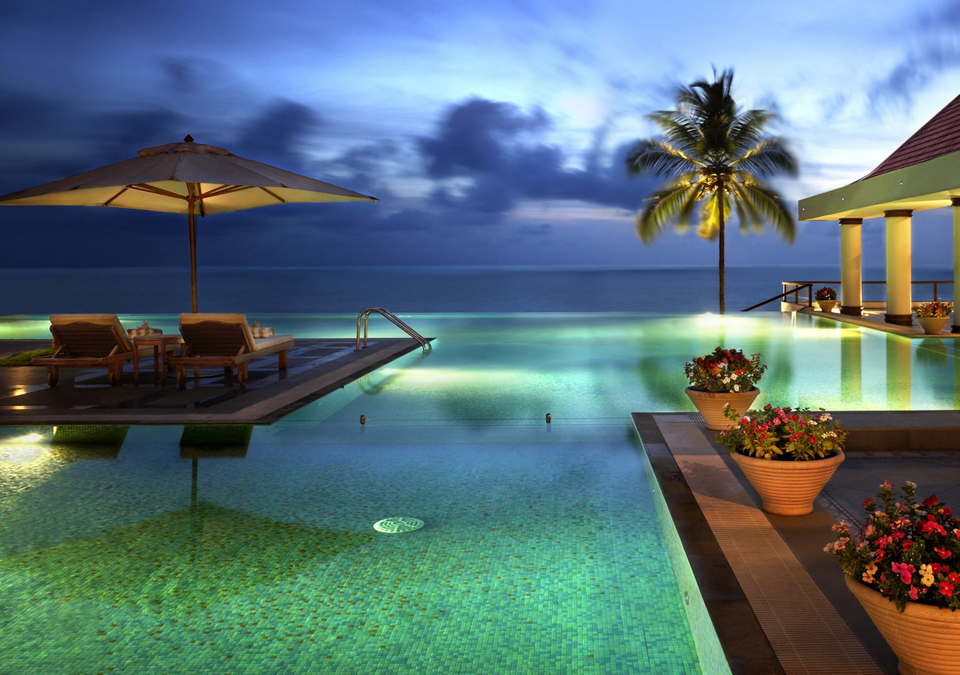 Credits: theleela
Have a bite by the infinity pool.
Find out more here: Wildflower, Shimla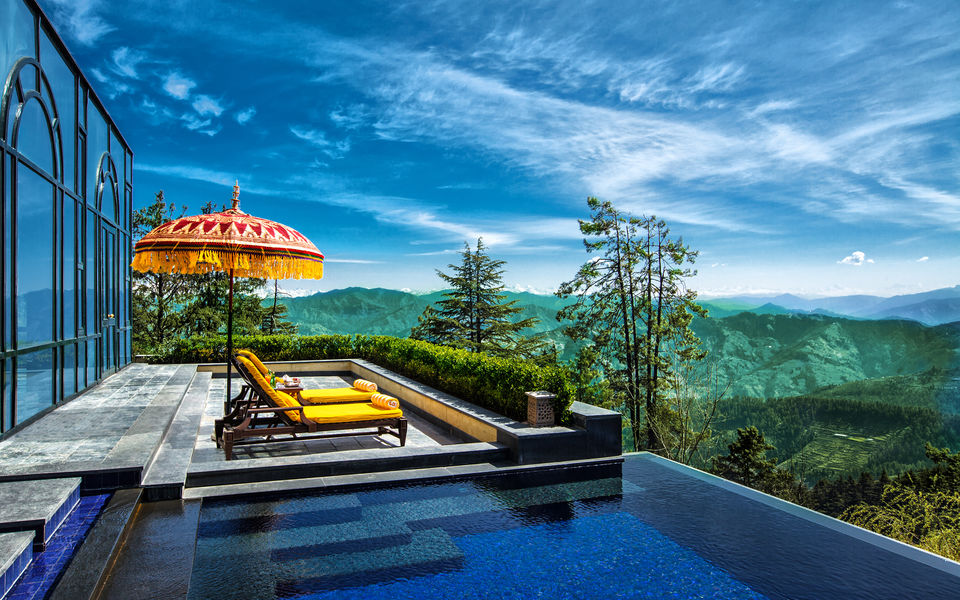 Credits: Oberoihotels
This is what total relaxation looks like.
Find out more here: Ananda in the Himalayas
Credits: Anandaspa
Sit on those floating lounge chairs all day.
Find out more here: Alila Diwa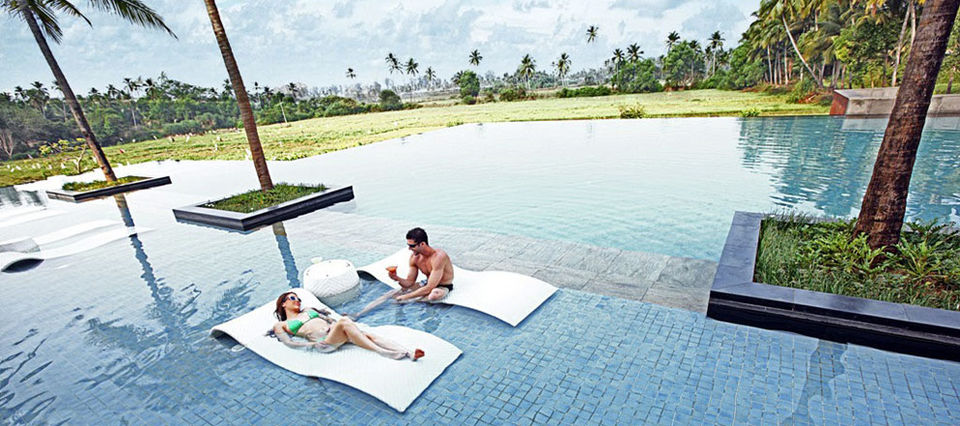 Credits: alilahotels
Unite with nature.
Find out more here: Vivanta by Taj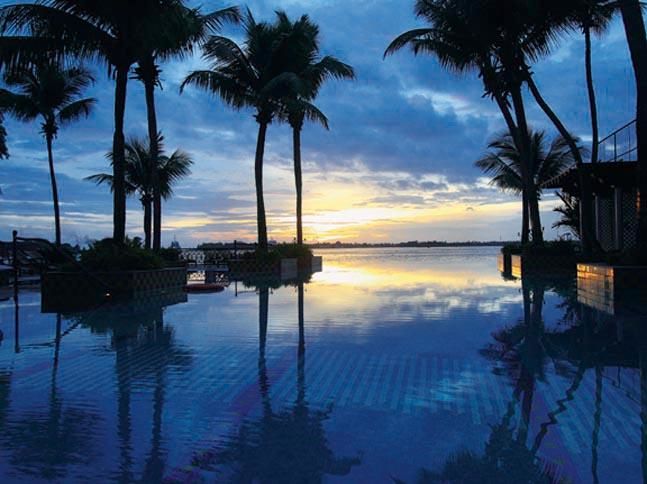 Credits: vivantabytaj
Romantic dinner away from the city madness?
Find out more here: Swissotel
Credits: Swissotel
Clean, simple, and sleek - just the way it should be.
Find out more here: The Leela, New Delhi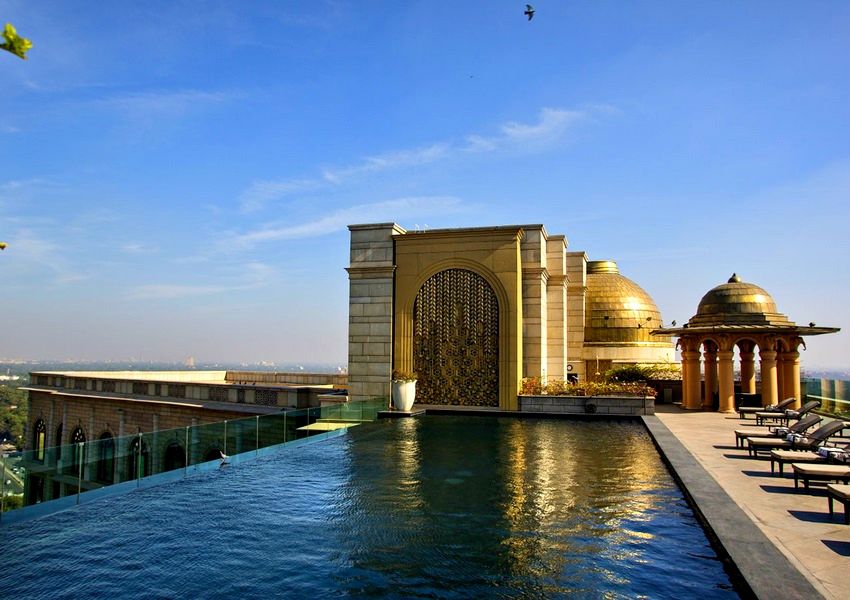 The edges of these pools seem to just drop off into space, threatening to whisk swimmers off a cliff, into the sea or over the edge of a skyscraper. These scenic infinity pools will have you daydreaming and stay in the pool forever.
If you want to suggest other gorgeous infinity pools in India, let me know by commenting below. Want to check similar hotels and resorts? Stunning Hotels Around Delhi, Amazing Hotels Around Mumbai, Tree Houses in India