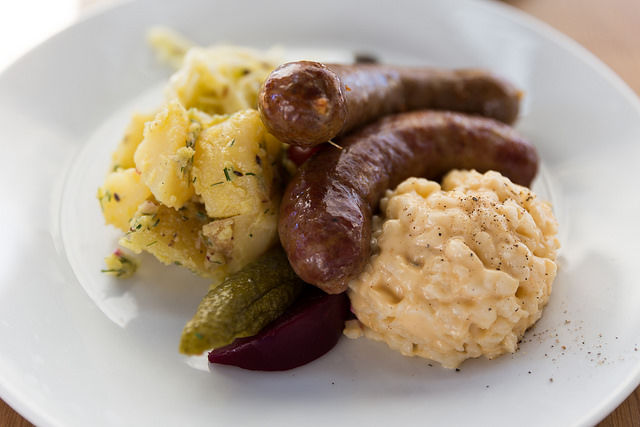 Except for a few of the titles, this is doubtless the list that will cause the most controversy. The vegetarians will say there aren't enough vegetarian books (although we've included two of the best), and the Italophiles will decry the dearth of Italian books (we have three great ones), and so on. Please check out on this link http://www.lulupalmsprings.com
However, we started from the premise that these are the books we feel (and we've had input from others) have had the greatest impact on our industry and American cooking in general. All groundbreaking in one way or another, an astonishing number of these books is still in print. Essentially, these are all American cookbooks from the 20th century (except for the first Fannie Farmer), although several were originally published in England and several of the authors are not American. For our purposes, however, they were published by U.S. publishing houses in English for the American market. Although some fabulous cookbooks have been published since the start of this century, we felt it was too soon to gauge their overall impact on the way that America eats. Also, because of the shear volume of books published today, it is difficult for one book to have as profound an effect as some of the seminal works listed below. We hope you enjoy reminiscing about books that you may not have thought about in a while, and as with all of our lists, we hope you'll send us your comments, criticisms, and suggestions.
AMERICAN COOKERY
By James Beard
Considered the godfather of modern American cooking, and incidentally, one of the first "celebrity chefs" from his early television appearances and many personal appearances, Beard loved food and particularly American food. No food snob, Beard said that, after all, pât' was nothing more than meatloaf, a dish he took very seriously. He grew up in Portland, Ore., where his mother ran a boardinghouse, providing meals for her guests every day. Beard learned about food early on and when he struck out on his own to New York City (he began in the theater), he made his living by catering parties, which led to his first book on hors d'oeuvres and canap's. He wrote many other books thereafter, including Theory and Practice of Good Food and Beard on Bread. But his magnum opus would be this one, an attempt to codify the American culinary lexicon and prove that there was indeed an American cuisine.
AUTHENTIC MEXICAN
By Rick Bayless and Deann Groen Bayless
If Diana Kennedy was the first to introduce authentic Mexican cooking to the United States, then Rick and Deann Groen Bayless, owners of Chicago's Frontera Grill, made it completely accessible to home cooks. Bayless, with his encyclopedic knowledge of Mexico and its food, along with his infectious enthusiasm for the subject made concocting authentic Mexican food seem easy and fun. His descriptions of ingredients and the whole culture of eating, both public and private, were revelatory to those whose only experience with Mexican food had been Taco Bell, and incredibly accurate to those who had already traveled south of the border.