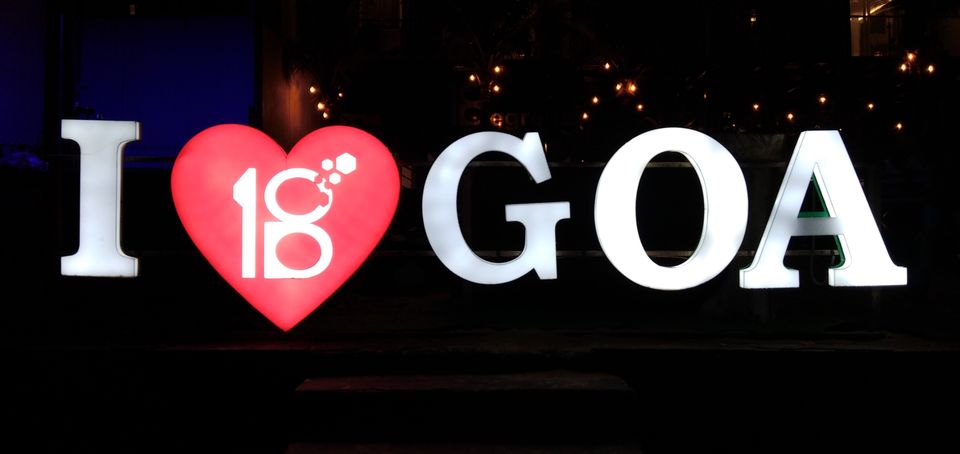 Everyone loves to visit Goa, and why not ? Goa is probably the best chill out place in India.

Goa offers us everything for everyone, from Noisy Party hub to temples. From Beach parties to silent beaches. Forts, churches, museums, cruises, casino and what not!
Its been a decade, since I have fallen in love with Goa and since then more than 25 trips to Goa of every type Solo, couple, family, budget and luxury. I have experienced every aspect of Goa.
I am hereby sharing my experiences in the form of tips- what to do while in Goa, what not to miss, best places to visit and some offbeat places too.

1. Local transport in Goa is damn costly by taxis, so its better to hire Activas at 300-400 bucks per day, Hatchbacks and sedans at 1200-2000 bucks per day, open or covered Thar at 2000-2500 bucks per day. ( Standing in open Jeep is offence in Goa, it may attract fine )
2. If its petrol, it is available everywhere in Goa other than petrol pumps in 1L bottles. But if its diesel make sure you fill tank right before starting your journey as there are very less petrol pumps in Goa.
3. Check the timings and closed days of different places. Rais magos fort is closed on monday and churches get closed at 6 pm.
4.Do not miss the sunset from Chapora fort and Ozaran beach (Little vagotar)
5. There are many churches other than Basilica of bom jesus in surroundings. Chapel of our lady of the mount offers a splendid view of sunset and with a very less crowd.
6.If you want to plan for Dudhsagar tour, make sure you start in early morning hours to avoid traffic conditions enroute.
7.Do explore Fontainhas, the latin quorter of panjim. UNESCO world heritage site.
8. Do not miss a visit to baga beach in night ( and Titos lane for Pub lovers)
9. Try Kings Beer in Goa ( Local Beer)
10.Visit Arambol bach at sunset.
11.Bargain for everything you purchase in goa ( Prices vary from shop to shop Literally double or triple the original rate!)
12. For shopping sprees, Saturday Night Market in Arpora, Flea market at anjuna in wednesday are the top picks.
13. If you want to go for local market, Mapusa market is for you.
14. Taste Bibinka while you are in goa. ( I always purchase 2 packets while leaving goa). Its a local goan sweet delicacy.
15.Liquor is damn cheap in wine shops, instead of buying it from hotel buy from wine shop and store it in your Fridge/minibar
16.You can divide your itinary in such a way that on first day visit nearby places by activa and far places by four wheeler on other day.
17.If you get the same vehicle for more that one day, you will get a better deal.
18. Go and Enjoy Every moment while in Goa !