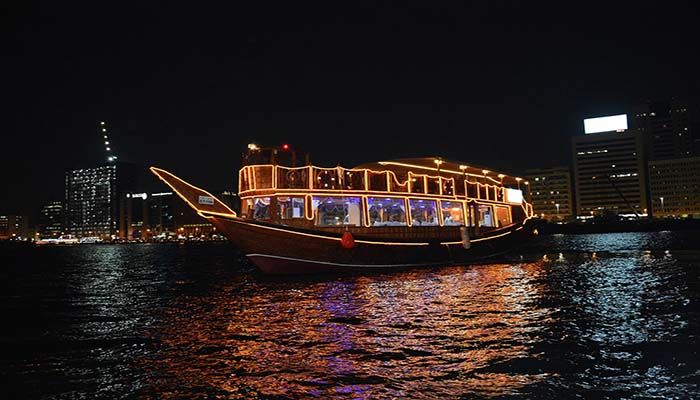 The Abu Dhabi Dhow Cruise is one of the most memorable activities you can do in Abu Dhabi. A dhow is a traditional fishing boat used by Emirates. Before the oil boom in the Middle East, Abu Dhabi, and Dubai were small port cities famous for pearl diving, fishing, and spice trading. Today, these cities are unrecognizable. The boats have been replaced by luxury yachts, and retail, tourism, and oil are the main businesses. However, Abu Dhabi likes to preserve its history, so these old dhow boats have been converted to cruise boats that host dinners, entertainment shows, and memorable evenings. There are many other such interesting facts related to Dhow Cruise that you may not know. Here they are:-
Family Entertainment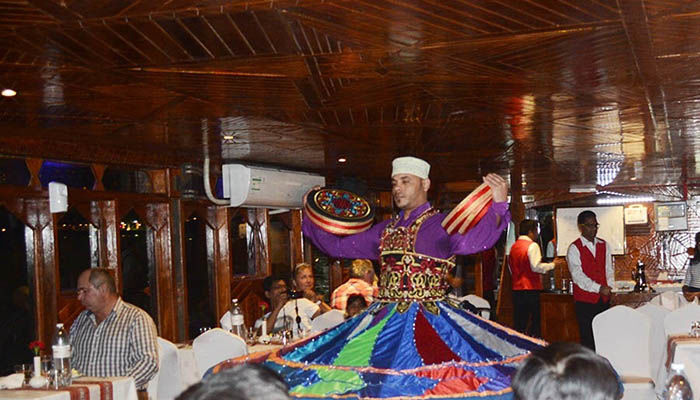 Though dhow cruises sound like they are meant to be romantic, they are actually frequented by families. Aboard the cruise, you have entertainment designed for family audience; hence, majority of the cruisers are families, who come to enjoy this great activity. Other factors like buffet dinner, unlimited supply of beverages, superb sightseeing, and music are other reasons why families love the dhow cruise. So, if you are in Abu Dhabi with your family, book a dhow cruise today.
Lavish Spread
When we hear of buffet spreads, we immediately think of run-of-the-mill stuff that is served at every other buffet. But this is not the case at the dhow cruise. Here, you get a lavish spread of delicious Emirati cuisine and select dishes from popular international cuisines. These dishes have been prepared by some of the best chefs and cooks in the city, and are at par with any high-end fine-dining restaurant. You are also served delicious beverages like tea, coffee, soft drinks, welcome drinks, mocktails, etc. The dhow cruise is also a gastronomic experience.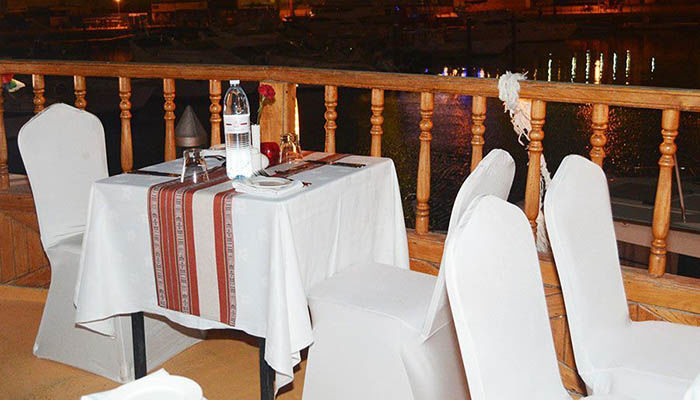 Visual Delight

The Abu Dhabi dhow cruise is a visual delight. Cruises mean peacefully meandering about in the sea. However, this is a part of the two-hour cruise. You also get to see additional wonderful sights at the Yas Marina. The Yas Island is a visual delight with sights like Ferrari Water World, Yas Yacht Club, Yas Circuit, and Yas Water World. They are all lit up during the night, and make for a wonderful sight. So, during the cruise, get up on the top deck, and get the view of a lifetime. There are some cruises that take you to the Corniche. This is again another stunning location where you will be treated to amazing views.
Non-stop Fun
The live music and entertainment show is one of the best you'll see in Abu Dhabi. Once you arrive, and are seated at your table, you will soon be served a welcome drink, and dinner. Then begins the entertainment. This live is show is performed by professionals, and you are guaranteed to enjoy every moment of it. It is designed for families to enjoy, but couples and friends will equally enjoy the performance. They are a strong reason to book a dhow cruise.
Pickup & Drop
Most tour operators offer pickup and drop services along with the cruise. You don't need to travel about to catch the cruise. You will be picked up from your hotel, and then dropped off after the cruise. Although, it is going to be difficult to get off the cruise, as you will be having so much fun.
Full of Information
The staff on the cruise is well-versed on information about the cruise, the dhow, the food, and the amazing sights you get to see. They are polite as well. So, feel free to enquire with them about the cruise. All the information will make you enjoy the cruise all the more. There are many interesting facts and anecdotes that will surprise you.
The Dhow
As mentioned above, the dhow is a salvaged traditional boat that was once used for fishing. Before the oil and real estate boom, Abu Dhabi, and Dubai were coastal cities know for spice trade, fishing and pearl diving. The dhows carried the fishermen deep into the sea. These boats are well designed, sturdy, and built to last. You will have a great time cruising on them.
Abu Dhabi dhow cruise is one of the most popular activities in Abu Dhabi. There are so many activities to do here, but the cruise is something unique to Abu Dhabi. Nowhere else in the world are you going to find such a great cruise. Another activity that you should try is the desert safari. You'll be taken to the desert to enjoy dune bashing, quad biking, camel riding, belly dance performance and a scrumptious BBQ dinner. The dhow cruise and the desert safari are must-do activities when you come to Abu Dhabi or Dubai. They provide a unique look into the many adventures that await you in this great country.
Abu Dhabi City Tour with luxurious Dhow Cruise