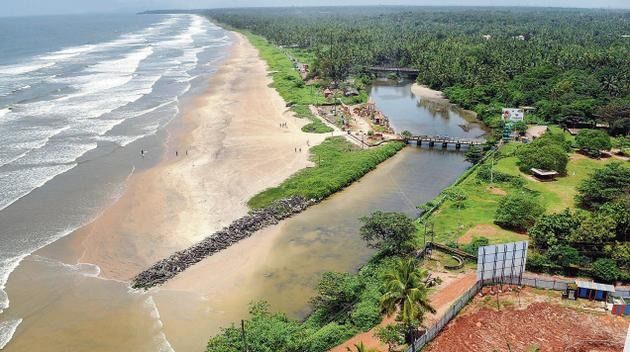 Kannur commonly known as the land of looms and lores is the largest city of Northern Malabar region. Kannur boasts of its military significance housing Indian Naval Academy, Asia's largest as the third world's largest naval academy. Kannur will not disappointment tourists as well because of its widespread beach shores, historical buildings, forts, and wildlife. You can confidently pick a cheap Kerala family tour packages offers for visiting Kannur and its attractions.
EZHIMALA AND MADAYADE
Ezhimala is considered to be an ancient historic site which was the ancient capital of Mooshika kings. Ezhimala is situated at a height of 885 feet with an isolated cluster of hills on the top of which there is an ancient mosque with sculptured stone pillars are seen. The hill is rich in rare medicinal herbs found mainly in its suburb. Ezhimala is a conspicuous and isolated cluster of hills forming a promontory. in the beginning of the common era, this place was a flourishing seaport and centre of trade and was one of the major battlefields of the Chola-Chera wars in the 11 Th century. Some residents believe that Lord Buddha had visited Ezhimala. The pages of the great epic, Ramayana also flip back its pages here when Hanuman came here in search of a medicinal plant. Ezhimala Beach is located at the footsteps of these hills. The sand is of different texture and sea is truly blue in this beach which is like adding spice to splendour. Ezhimala Hills are renowned for medicinal herbs on the hilltops which are hard to find elsewhere. Ettikulam Bay delivers the view of dolphins which are really unique.
HISTORICAL IMPORTANCE OF EZHIMALA HILLS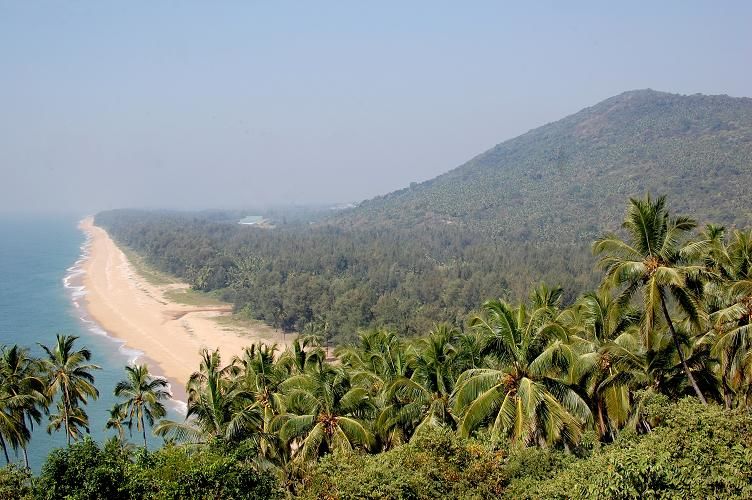 As mentioned, this hill has a strong link with Ramayana during Rama-Ravana war, Ravana killed many of the forces of Rama including his brother Lakshmana. As an advice from a saint, Hanuman went to search a medicinal herb that can bring back the dead to the life, named Mrithasanjeevani. Hanuman took the mountain as such since he could not spot the herb and on his coming back, a small part of it dropped and fell in seven parts with on touching the other near Payyanur- Ramanthali coastal region. The Hill holds a statue of Lord Hanuman carved on rocks by Kanayi Kunhiraman attracts tourists from different places. The ancient Chera-Chola war was witnessed by the hills. Also, possess the name as Mooshika sailam or Sapta Sailam owing to the evident powers of Mooshika dynasty here.
MADAYIPARA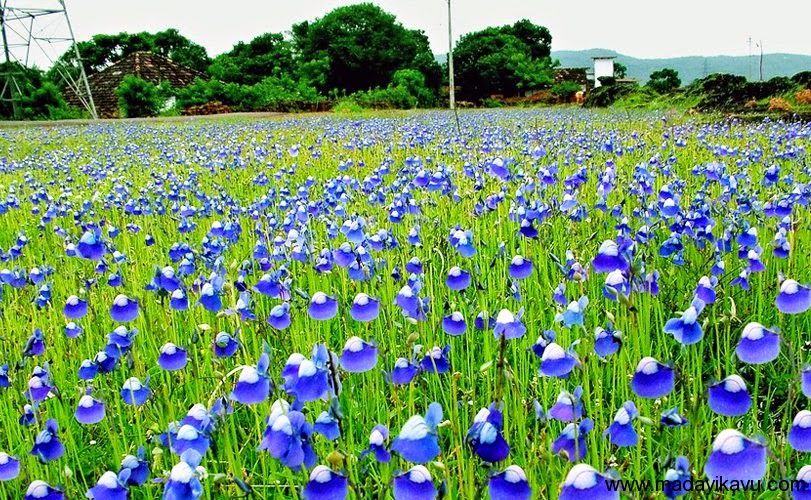 The ancient Ezhimala headquarters was Madayipara, holding the strong base of history and biodiversity. The remnants of past can be seen here in the form of a fort called, Pazhi Fort at the southern side of the hill and the four corners of which stand watchtowers. Weekend tourists mostly with Amazing Kerala tour packages from Bangalore have often seen her exclusively to visit these historic sites. During ancient periods, Madayipara served a the coronation ceremony venue of the rulers of the princely state of Kolathunadu. Religious significance is prevalent here with a pond in the shape of a hand held mirror connecting Jewish settlers. A temple named Vadukunda Siva temple is located at this site adjoining and a lake which will not dry even in summer supplying nourishment to life forms. Atlas butterfly, the largest of butterfly kingdom often visits Madayipara.
PARASSINIKADAVU SNAKE PARK
This park is located amidst beautiful setting and ha varieties of poisonous and non-poisonous snakes kept in hygiene and scientifically maintained pits. A remarkable phase in the history of Kannur was the establishment of this park housing snakes and displaying live show where an expert holding the snakes asks for mythical fears of snakes. Adjacent to the park, a centre for snake bite treatment is running where ayurvedic treatments are provided to patients who come with snake bites. In recent times, a laboratory is going to run that extracts the venom of snakes for testing purpose.
ST ANGELO FORT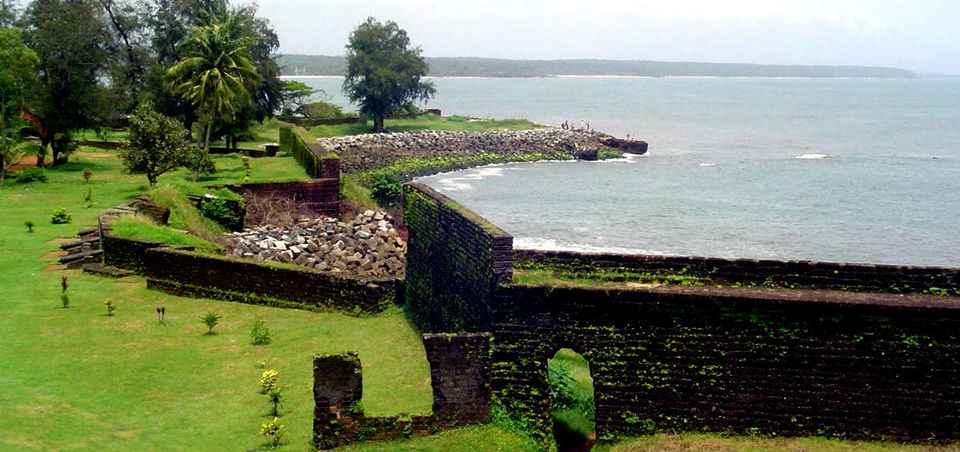 The fort also called Kannur fort is located in Kannur on the coast of Arabian sea built by Portuguese in 1505 with the permission from Ali Rajas. Dutch captured this fort in 16 Th century and sold back to Ali Rajas. This fort is surrounded by Three forts and overlooks fishing Harbour. During 18 Th century, British took over this fort and built a garrison there. The fort is made of laterite stones and is one of the tourist spots in Kerala.These historical relevant places in Kannur is not less in fascinating you and is a best one-day tour program destination in Kannur.