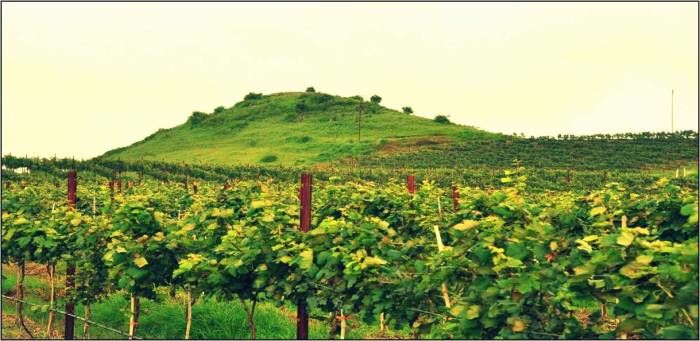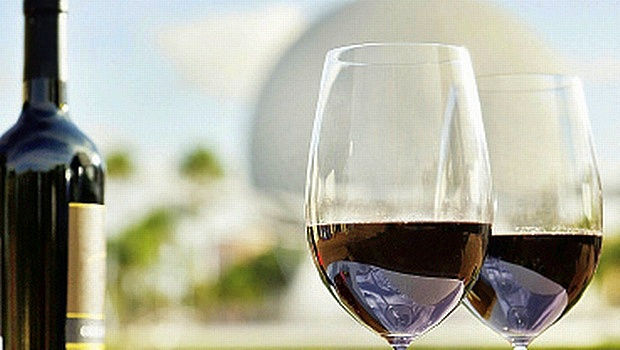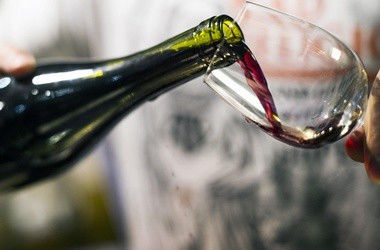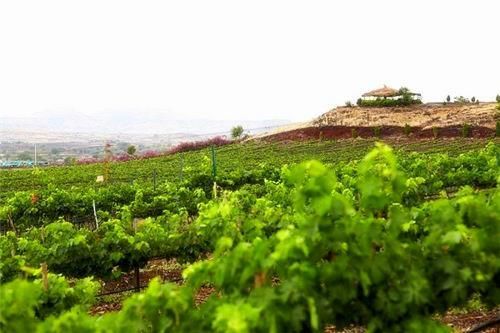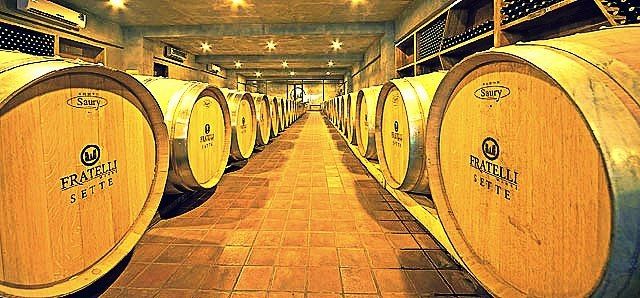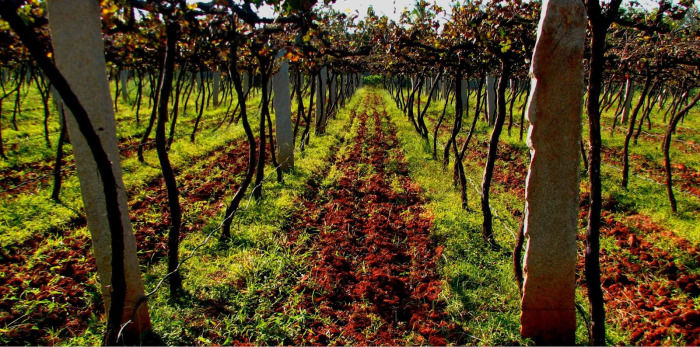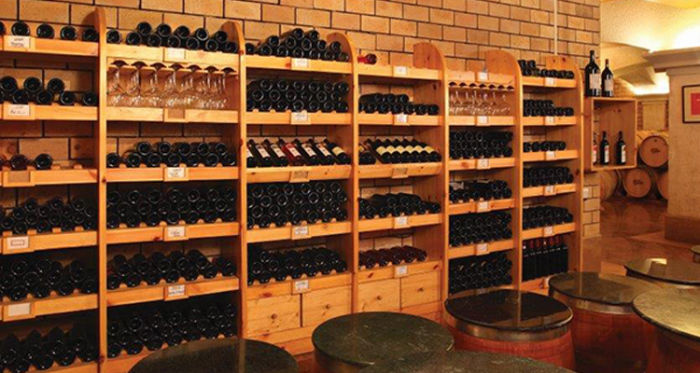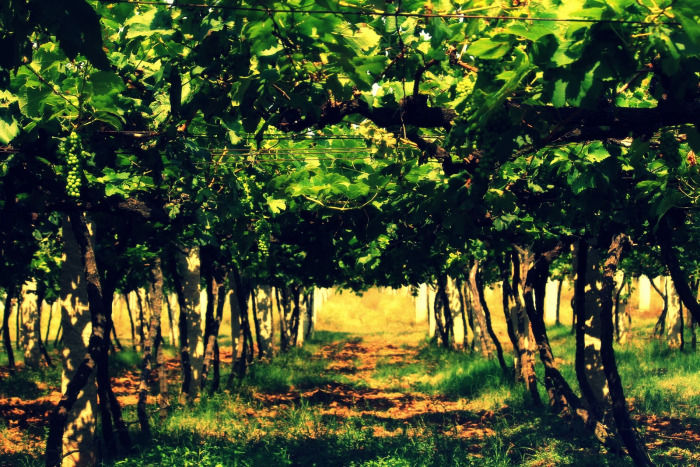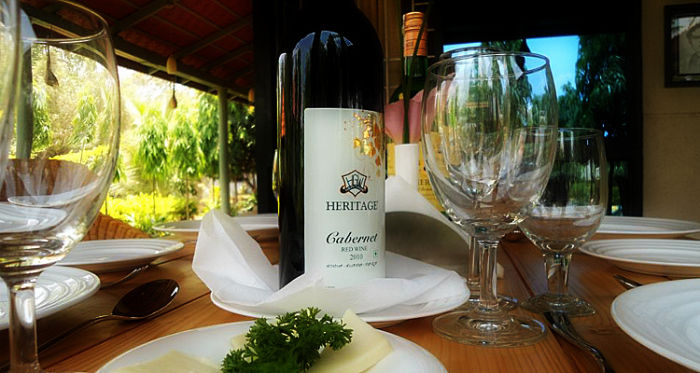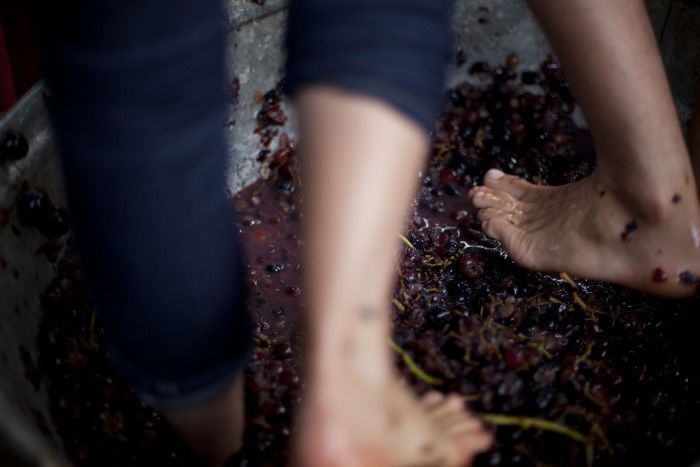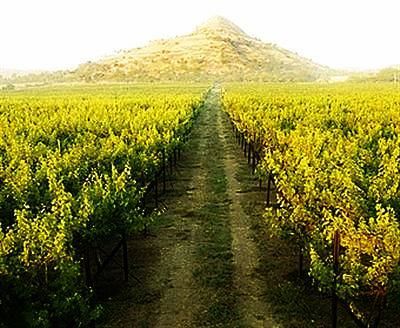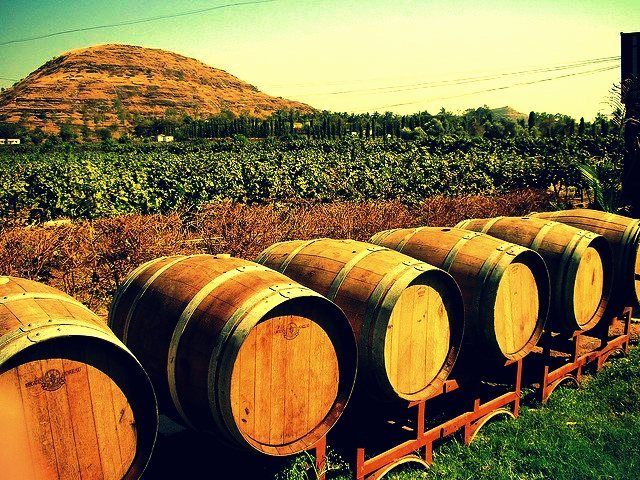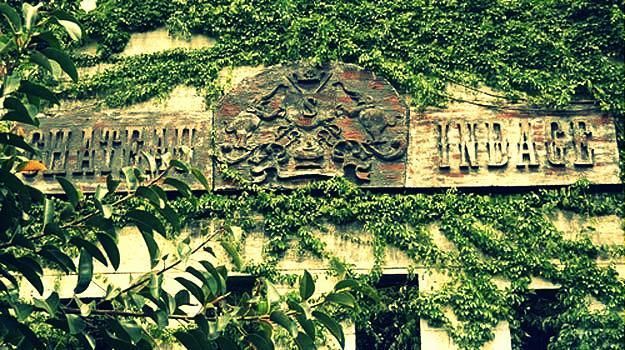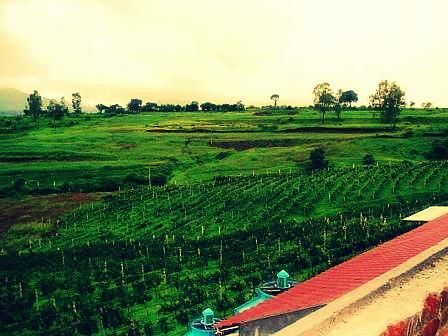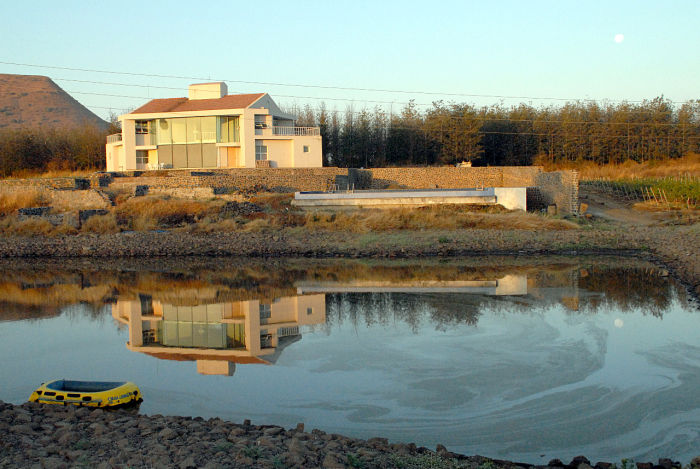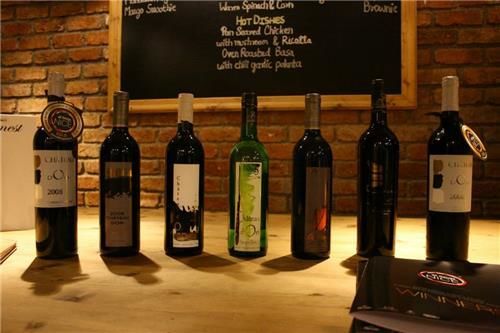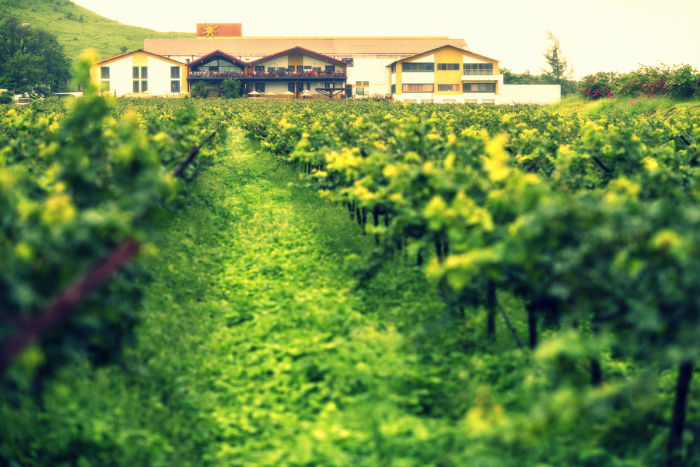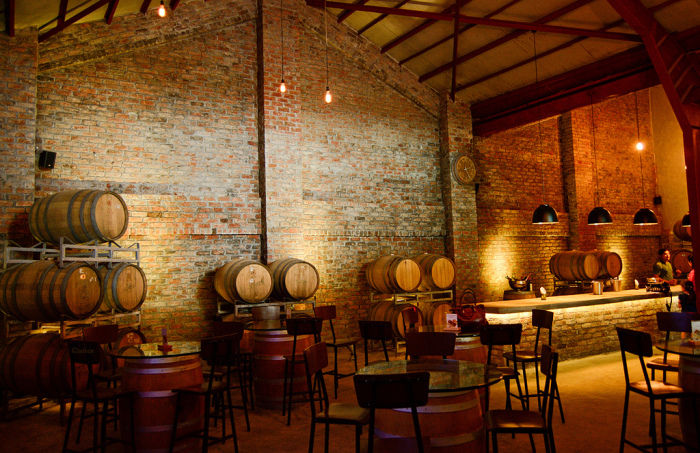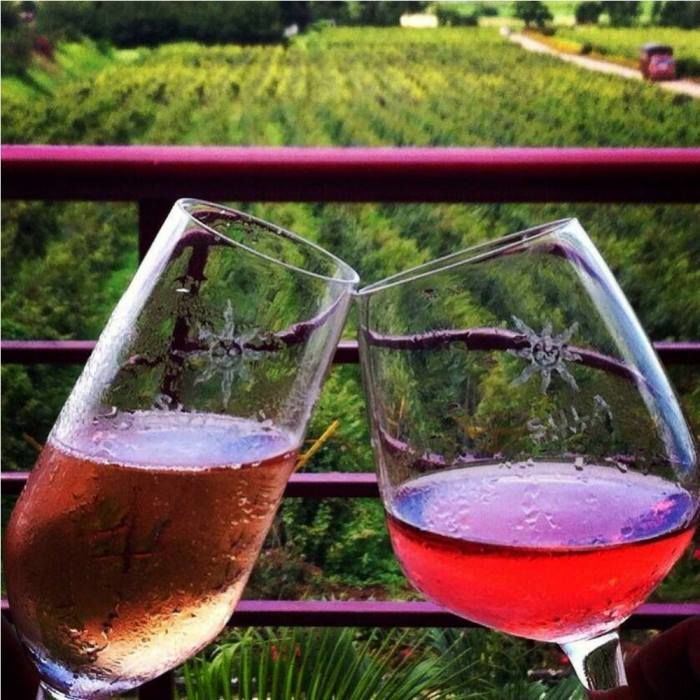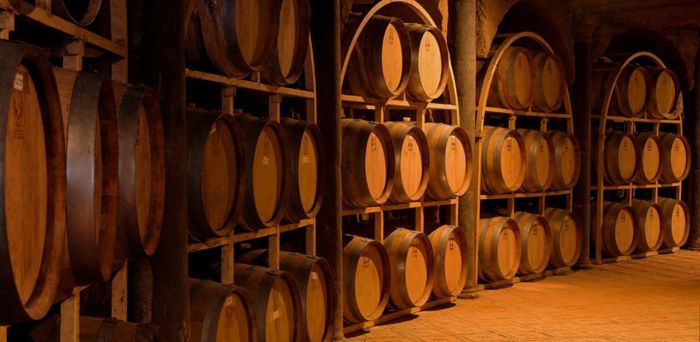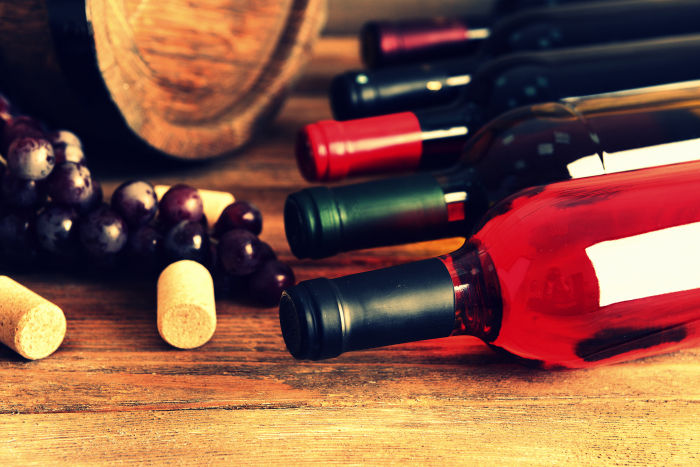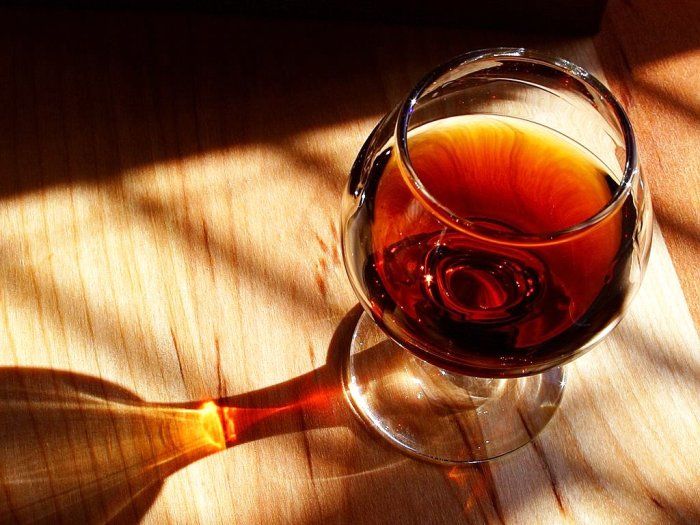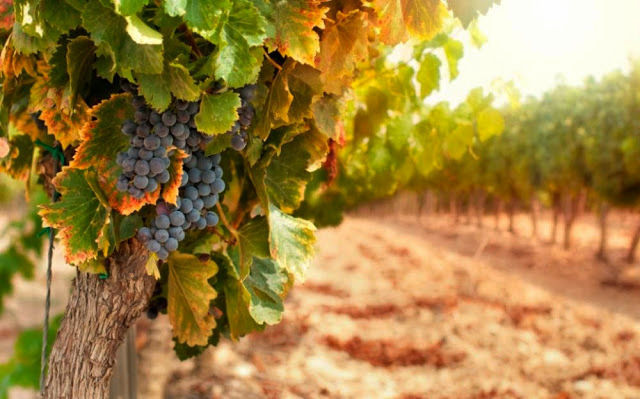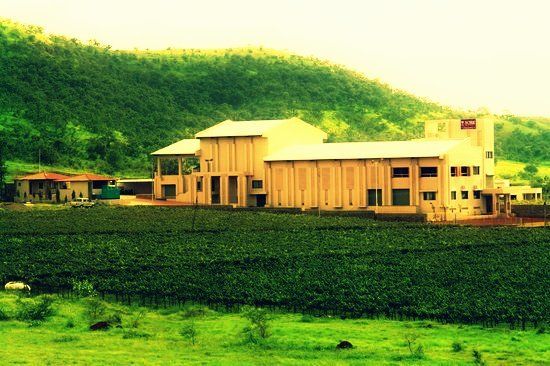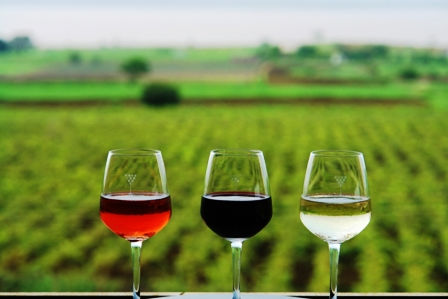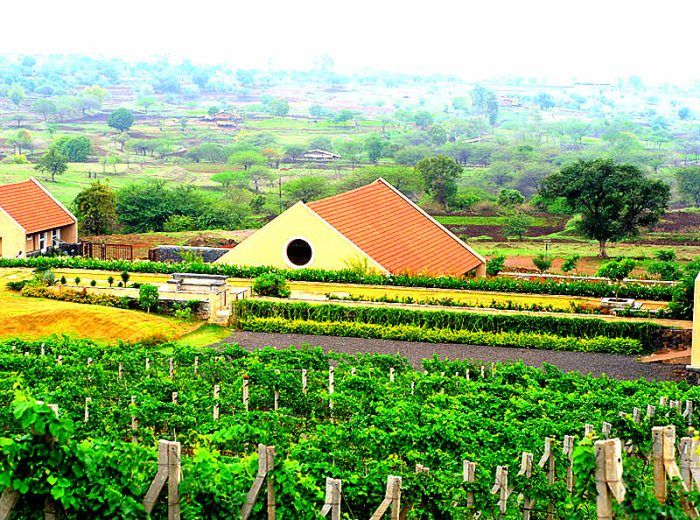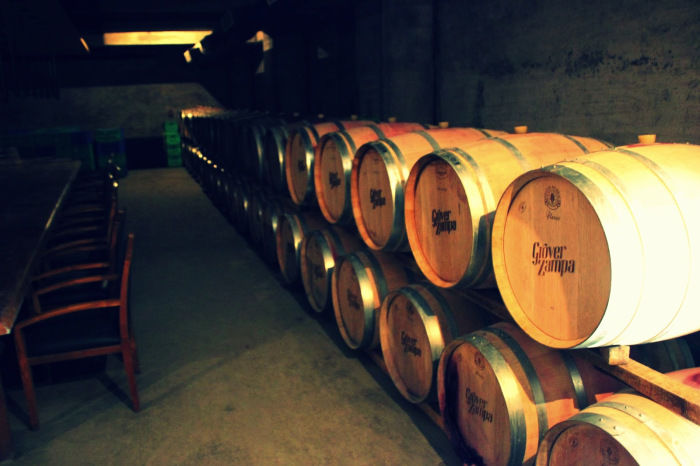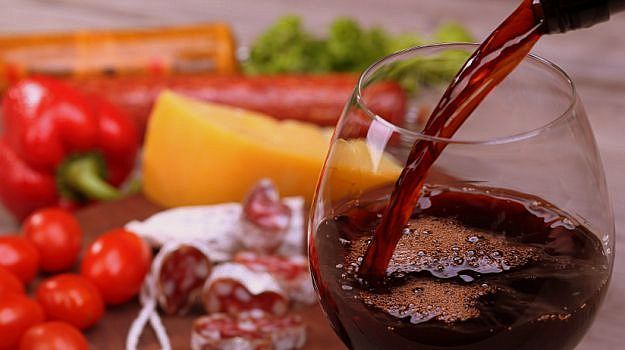 The wine tour is on the up, and for any fledgling wine-lover the next logical step in your wine relationship would be to go on a wine tour.If you are a wine travel virgin, it might seem daunting knowing what to expect on your very first wine holiday, or even if you are a seasoned winery visitor, sometimes it's nice to be reminded of what to expect and how to plan.
So, are you ready to feast your eyes on the rolling vineyards set in the foothills, watch the grapes being picked, crushed, blended and perfectly bottled; and then sample the finished product in the tasting room? Yes! Here, we bring you hand-picked of best of the wine tours in our country:
1. Heritage Grape Winery, Ramanagar
Nestled away in the rustic town of Ramangar District 70kms from Bangalore, the vineyard is one of the few places where you can enjoy the romantic day out in the enticing vineyards of Bangalore. Located amidst rolling hills and lush greenery, spread over 25 acres spanning 8 acres of vineyards, 9 acres of a winery and 8 acres of restaurant and landscape. Heritage Winery upholds the 'tradition and legacy' of producing the finest wines in India. They had started an initiative (i.e. The Heritage Wine education Tour) to educate people on the intricacies of making a fine wine. This tour will teach you all the aspects of wine making and wine tasting, and answer all your queries about wines.
You should know:
The winery is located away from all the noise of the city, yet easily reachable (just an hour of a drive) surrounded by lush greenery.
Here you can opt for 3 kinds of experiences- Wine Tour (where practically every aspect of wine-making is discussed right from fermentation to bottling and final labeling); Wine tour and Lunch (where you can sit back and enjoy a glass of wine with some finger licking food dished out by the experienced chefs); and Wine Tour and Grape Stomping (where you can enjoy the grape stomping experience synchronized with the rhythm of music).
On Sundays, you will not enjoy the Live Production (which means no bottling and no crushing).
Cost Estimation (per person basis): INR 150 for Wine Tour; INR 800 for Wine tour and lunch; and INR 700 for the wine tour and Grape Stomping.
Operational Timing: 10: AM to 4 PM throughout all days in a week.
2. Grover Vineyard, Nandi Hills
The pleasant atmosphere and the highly rich natural beauty around the Grover Vineyards are encouraging the luxury wine tours in India. Located at the foothills of Nandi Hills; approximately around 40 km of travel from Bangalore. The slanting lands in this region of Bangalore are perfect for cultivating fine quality grapes. These vineyards are among the best producers of red, white, and rose wines in India. They also conduct personalized wine tours. Through which they provide detailed knowledge to the visitors about fermentation, crushing, filtering, bottling, and packaging.
You should know:
Visitors are allowed to take their own vehicle into the winery.
Visitors are also allowed to spend some time by themselves and take photographs.
You can opt for lunch with wine tour and wine making process.
Cost Estimation (per person basis): INR 840 during weekdays and INR 1000 on weekends for Wine Tour and lunch.
Operational Timing: 10:30 AM to 1 PM throughout all days in a week.
3. Sula Vineyard, Nashik
The pioneer of the Indian Wine revolution, Sula Vineyards in Nashik is the producer of the award-winning Sauvignon Blanc wine. The vineyard located in the Nashik region of western India, 180 km northeast of Mumbai. Surrounded by hills and the quaint Gangapur Lake in the distance, the vineyard makes for a perfect luxury retreat. Amble through the vineyards, get accustomed to the process of wine-making and savor a few glasses to differentiate the different wines like a true connoisseur.
You should know:
The vineyard has well-experienced tour guides who give a detailed description of wine making to visitors.
The best time to visit the vineyard is the harvesting and crushing months between January and March.
You can also enthrall in the grape stomping activity.
Sulafest (considered as 'Wine carnival of India') is the perfect event that will surely fulfill the desire of wine lovers. The event is organized in the early part of February.
For a more lavish experience, you can stay at Beyond vineyard resort, which has a private villa set amidst the vines and an Italian restaurant with some of the best chefs in the country make the Sula vineyards one of the best destinations for a luxury wine tour in India.
Cost Estimation (per person basis): INR 150 rupees for a tour and tasting. For Stay Package rates start from 5,500 rupees per night for a couple.
Operational Timing: From 11.30 am to 6.30 pm on all days except dry days.
4. Grover Zampa, Nashik
Located at Sanjegaon, on the Mumbai-Nasik Highway in Maharashtra, between Igatpuri and Nashik, the Vallée de Vin vineyard is one of the best wine tours in India. The winery focuses on producing premium wines, with the standout being its award-winning La Reserve brand of oak matured Cabernet Sauvignon and Shiraz reds. The atmospheric balance of the climate, the pleasant beauty of the vineyards, and the never-ending rows of lush green plantations will surely amaze you for a wine tour in this vineyard
You should know:
You can even visit the winery's barrel room.
You can engage yourself in vineyard visits and challenge your knowledge about wines by tasting different wines in this vineyard.
Cost Estimation (per person basis): INR 500 for five wines and a vineyard tour. Also, try out for two sparkling wines for an extra INR 150.
Operational Timing: All days in a week from 10 AM to 5 PM.
5. York Winery, Nashik
Located at Gangapur-Savargaon Road, outskirts of Nashik, 20 minutes of drive from the town, offer you with a view over Gangapur Dam and the hills beyond, the boutique York Winery is where you should head for serene sunset tastings. York Winery has won a range of awards for its wine varieties, both red and white.
You should know:
You can enjoy the guided tour of the winery to see the wine-making process.
You can also enthrall yourself in tasting different wines.
Cost Estimation (per person basis): INR 150-250 for Guided Wine Tour
Operational Timing: from 12 PM till 5 PM, seven days a week includes wine tour and wine tasting.
6. Chateau Indage Estate Vineyard, Nashik
It is an exceptionally large vineyard and situated in Narayangaon, at a distance of 85 km from Pune on the National highway from Mumbai to Nasik. It is most reputed for its exclusive range of Chantilli wines which includes chardonnay as well as cabernet sauvignon. This winery has an interesting collection of wines in its wine shop and tasting bar. Toda, Indage Vintners produces and sells an exquisite variety of Red, White, and Sparkling Wines domestically as well as internationally under 32 different labels.
You should know:
You can tantalize the taste buds by tasting six different verities of wines.
You can also enjoy a meal at the Ivy restaurant, serving exotic and tropical menus and excellent bars.
The presence of guesthouses with luxury living rooms, and lounges makes Chateau Indage an ideal destination for wine touring in India.
Cost Estimation (per person basis): INR 400 for includes vineyard visit and wine tasting.
7. Chateau d'Ori, Nashik
Located at the foot of Nhera-Ori hills, Dindori, the distance of about 22 km from Nasik, has the largest Merlot plantation in India. The ambience of wine touring in the vineyards of Chateau d'Ori is an experience of a lifetime. The environment inside the vineyard has been developed in an eco-friendly way. Windmills, generating power from the natural wind, cleanliness, and the picturesque beauty of the vineyards make them an ideal destination for wine tourism in India.
You should know:
This vineyard has three artificial lakes for boating and water sports.
The presence of luxury farmhouses with Jacuzzi and swimming pools in the vineyard makes your stay worthwhile.
You can also delight your wine tasting experience from the vineyard's excellent wine tasting lounges.
Cost Estimation (per person basis): INR 1,250 for vineyard visit including wine tasting. And, expect to pay around INR 6,500 for a one night package for a couple.
8. Charosa Vineyards, Nashik
Located at Charosa village, around 55 kilometers (one hour) from Nashik in the Dindori district, makes another remarkable name in the wine tours of India. This vineyard was set up on a sprawling 230 acres of land. Charosa introduced Tempranillo, a grape of Spanish origin, to the Indian market for the first time. Its 'Reserve Tempranillo' has drawn many accolades and is perhaps the pick of the wines. However, the Sauvignon Blanc is refreshingly good for a white wine in India and Charosa produces the best Voignier too.
You should know:
This vineyard was set up on a sprawling 230 acres of land in 2008 but didn't enter into the wine market until late 2013.
You can visit the vineyard and sample the wine, although the lack of decent roads from Nashik is a limiting factor. It's a narrow, winding journey to get there.
9. Fratelli Wines, Solapur
Located at Akluj, in the Solapur district of Maharashtra, 300 km of a drive from Mumbai and 175 km from Pune, makes one of the hotspots for wine lovers. This remote vineyard produces some excellent reserve wines on its 240-acre estate. The outstanding 'Sette Reserve Red' (which is a fusion of Cabernet Sauvignon and Sangiovese) is amongst the best red wine in India and has also earned plenty of admirers worldwide. Its introduction has been followed up by the launch of two reserve white wines in 2014 – Vitae (a Chardonnay) and Vitae Tre (a blend of Muller Thurgau, Gewürztraminer, and Chenin Blanc).
You should know:
Cost Estimation: A full day package costs INR 1,500 per person, including tours and tastings.Weekend overnight stay package costs INR 11,000 rupees for a couple, and a two-night rejuvenation package costs 19,000 rupees for a couple.
Operational Timing: Daily from 10 AM to 6 PM.
10. Vinicola Winery, Margoa
While the vineyards of Nashik, Pune and Bangalore provide a great experience for craft wine lovers, those who are open to non-traditional wines can head to Goa for some quality Port Wine. Even though Port Wine is made from table grapes and technically not considered as a 'wine' by conformists, it undoubtedly has its fans, especially in Goa. While commercial Port Winemakers have started producing 'ad-mix' varieties of the drink, makers such as Vinicola and Madame Rosa stick to the uncorrupted version. Vinicola winery was established in the 1970s and is one of the leading table wine producers in the state. Housed in a century-old villa in Margoa (located at St Joaquim Road, Margoa), the winery is worth checking out over a road trip to the famous party and beach destination before it becomes history.
You should know:
There are no organized wine tours for Vinicola; you have to get in touch with them directly to schedule a visit.
The wine produced by Vinicola is made from Bangalore blue grapes, including their signature Vinicola Port Wine.
Recommendations:
The above-mentioned prices and operational timing might subject to change (especially during peak time).
For more clarification or assistance, visit the official websites of the respective vineyards.
Before heading out, please do proper research in terms of traveling or modes of travel options to reach out the respective vineyards of your interest.
Available slots per day are limited, hence, advance booking is recommended. (In case of group tour, please contact the respective vineyard of your interest well-in-advance.)
Don't miss out visiting Vallonne, Soma, The Four season, and Pause vineyards in Maharashtra state.
KRSMA Vineyards, a boutique winery in the heritage city of Hampi, is another emerging winery in Karnataka state that is worth checking out.
The hills of Himachal Pradesh and Meghalaya are also known for producing good quality fruit wines made from apples, apricot, and even rhododendron. Suggest you head to Shimla and Shillong-if you have a taste for fruit wine and want to try some home-made varieties.
It doesn't matter whether you are a true wine aficionado or not! All it takes is to being an enthusiast and rest would fascinate you for sure. On that note, I am going to leave this up to you- either you opt for a wine tour and pour some wine; or else sit alone and wine!
Say Cheers!
This post was originally published on 'excursionistsite'.