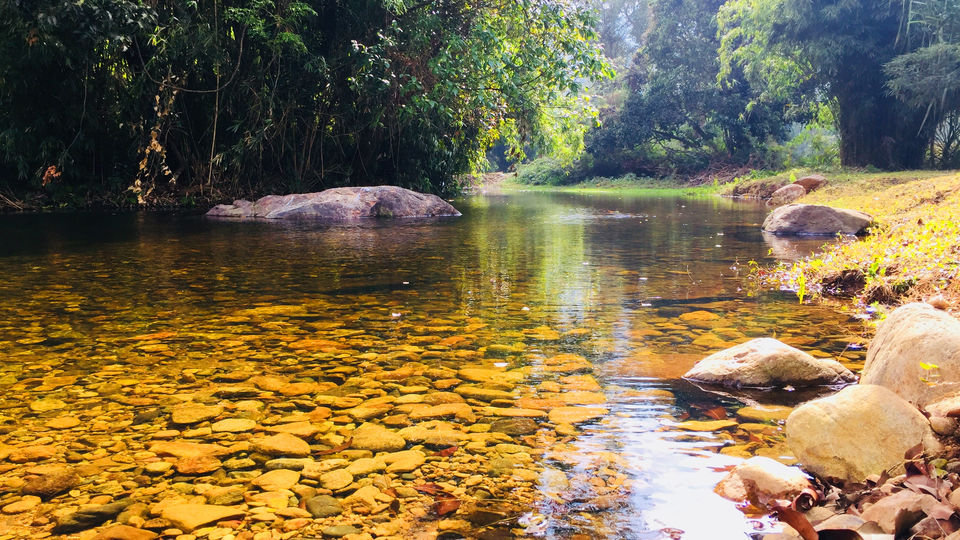 I was itching to go on a bike ride again and I was running out of options to ride to for a weekend getaway. I posted for suggestions on my Instagram page and a close friend of mine got in touch with me about a new homestay that we was developing in some property he owned deep in the forests of Coorg. When I asked for more information, he said:
1) "I can only share the location with you."
2) "I cannot give you the name and you don't need it since you'll meet me at my place first and I'll take you there."
3) "I'm not going to show you photos either."
4) "If you want to use your phone, charge your power banks. There is no electricity or light at any point whatsoever and that is the idea."
5) "... oh, and bring shoes! There won't be many leeches - don't worry - but there are snakes."
I asked him if we could get there by bike and after a brief hesitation, he said we could. I was a little worried about what to expect and why he hesitated about the bike; but - as usual - I challenged myself!
The Ride
We started the ride early in the morning since we had a long way to go. We had nearly 400 km to cover and that was only because we were going to the south-western part of Coorg - the part that bordered with Kerala.
We went along the Hassan highway to avoid the usual weekend Mysore Highway traffic and most of the ride was good ... until we reached Coorg district. Since it was still January, the weather was chilly and we could feel it even more as we neared Coorg.
It had been two hours or more entering Coorg and we still hadn't reached. The location wasn't perfect and our battery was running out soon. We ended up asking locals and nearly reached the place. As can be expected with such remote places, cell reception was terrible!
Luckily - after a lot of wrong turns - we reached my friend's house. We waited around a bit and then he asked us if we wanted to be taken to the homestay by jeep or we'd follow by bike. Again, he hesitated and I was worried! I'd had a long ride and I was no mood for surprises!
We followed by bike and I soon realized why he had been so hesitant:
We had to cross a small part of a river! And I was on my bike. The video is of a friend of mine taking it back across when we left on the last day. When I crossed it, I had no one sitting with me to record and it was one terrifying experience! The water comes right up to the engine and the exhaust tip is waaay underwater. I knew that if I stopped the bike even for a second, I could let the river wash it away and say goodbye to it.
After successfully crossing it, the narrow path lead up to a massive clearing in the middle of the forest! Nobody could have imagined that a place like that existed in the middle of Coorg! It was heaven on earth: no signal (unless that's not part of heaven for you), no electricity, middle of the forest, surrounded by the clearest river, and small vintage huts for rooms.
We moved out bags into our cottage: it was a medium sized cottage with warm looking beds and thick rugs to keep the cold away. Hot water was available and was heated using firewood; in fact, the food was also prepared using firewood. Absolutely no gas either and the food options were traditional Coorg food.
We were starving when we reached and my friend - the host - fired up his barbeque grill and gave us freshly grilled chicken (tons of it) and we ate puffed rice with traditional Coorgi chicken gravy!
We began to plan our activities and while it was too late to start anything on the first day, I wanted to take a look at the stream. It was where they'd drive the jeep into the water and clean it up. The water was cold and the surrounding trees made it appear serene and calm. With the water being crystal clear, I could spot fresh water crabs a few feet away from me and I really wanted to just get into the water and play!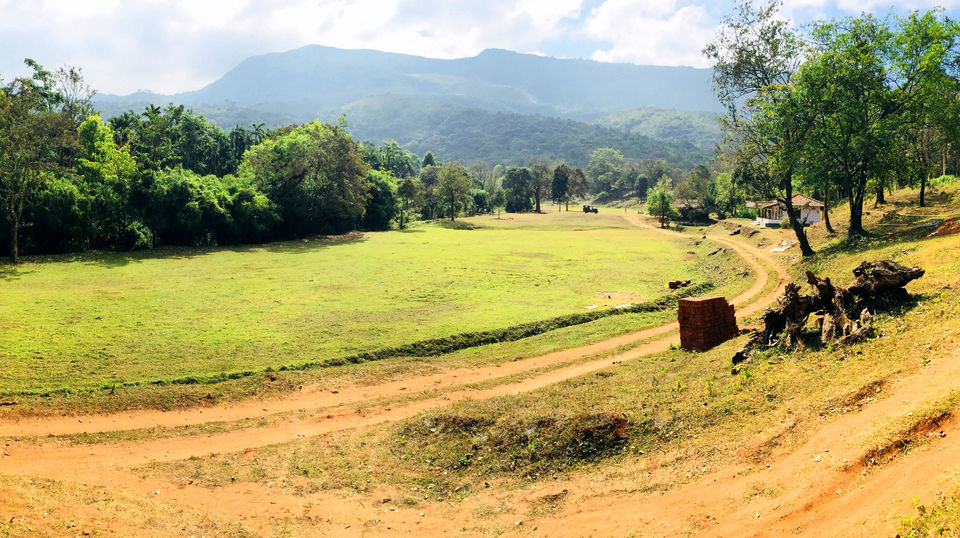 The next day, we decided to start early and do a mini trek into the forest where the homestay has a hidden waterfall. Since, we went during the rainy season, there were a lot of leeches and I was terrified. The small type of leeches, not the big ones. But, it makes it harder to figure out if they're already on you.
We were armed with rough sticks to help us trek through the forest and push plants aside to make a path for us.
The waterfall was beautiful and it was a surreal experience to trek through for 30 minutes. The water was freezing cold and it was extremely refreshing!
The next morning, we took a walk around the sprawling lands of the homestay. It was super foggy and early in the morning. The fresh air wakes you up instantly. We freshened up soon and decided to hit the road quickly to make it back to Bangalore as soon as possible.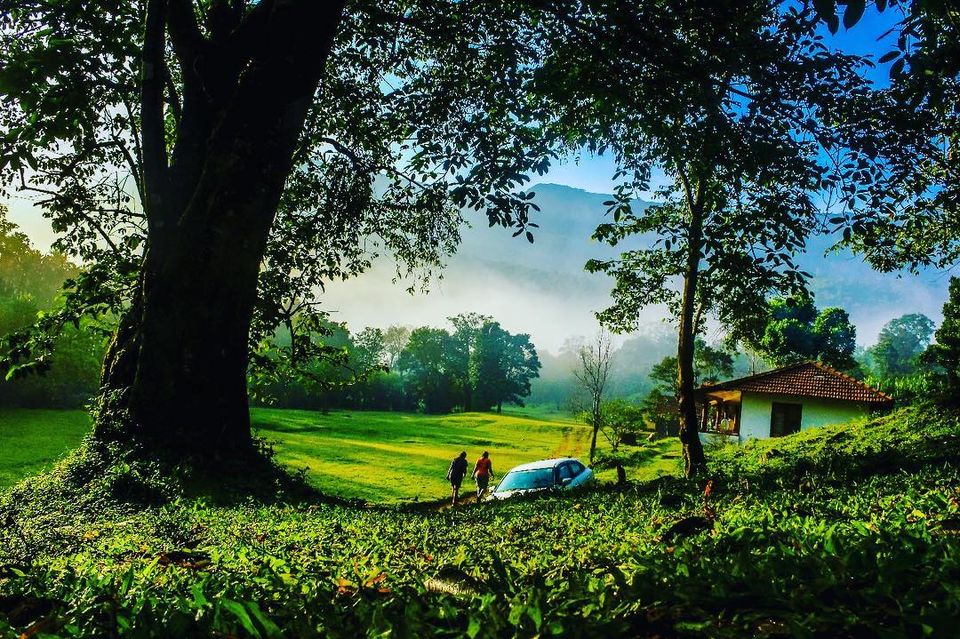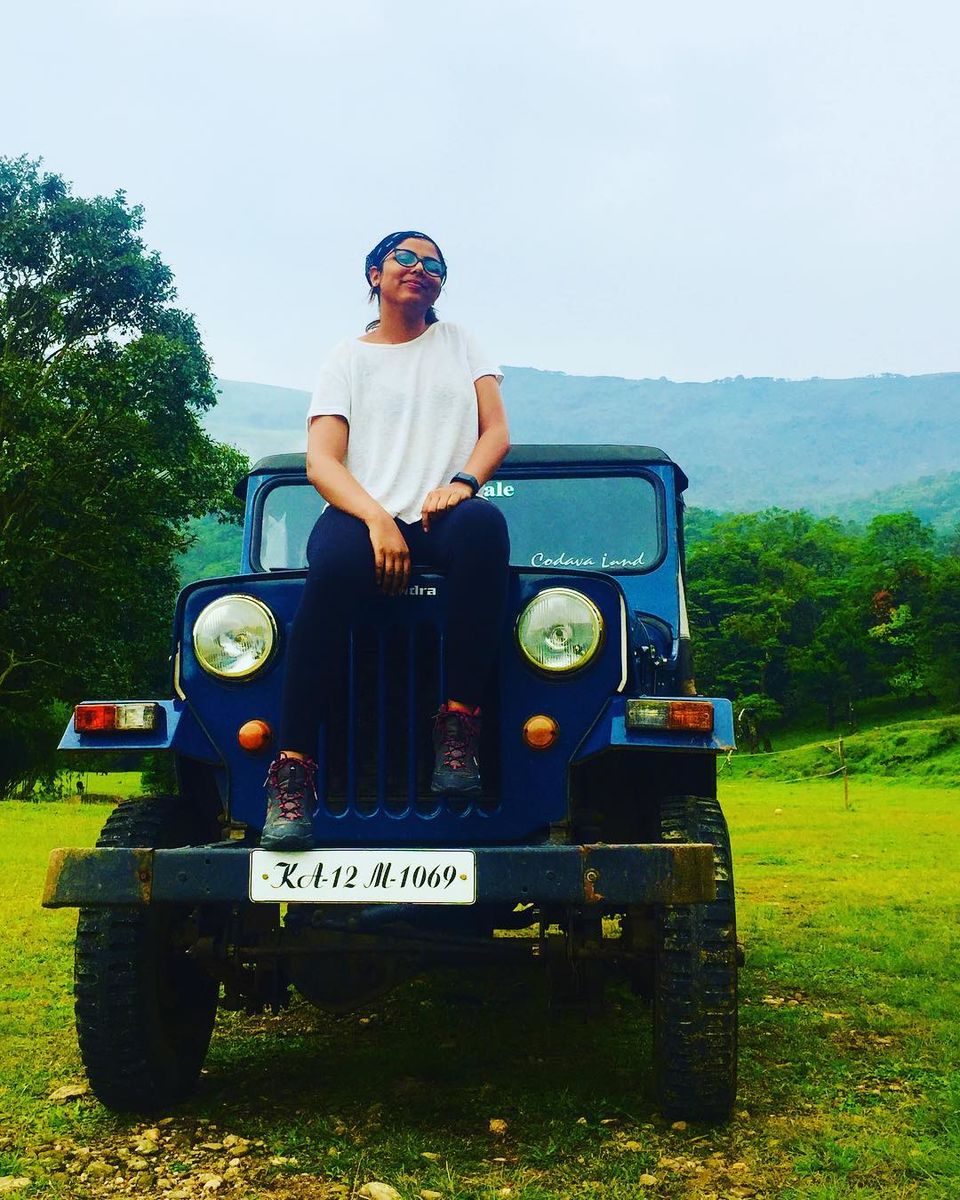 And that's it, guys! Hit me up if you want to visit the beautiful hidden homestay. It's absolutely worth it to have a disconnected experience! Feel free to message if you have any other queries.
Frequent searches leading to this page:-
coorg tour packages from mysore, coorg packages from mangalore, coorg itinerary for 3 nights, 2 nights 3 days bangalore itinerary, coorg 2 days package from mysore, coorg honeymoon destinations