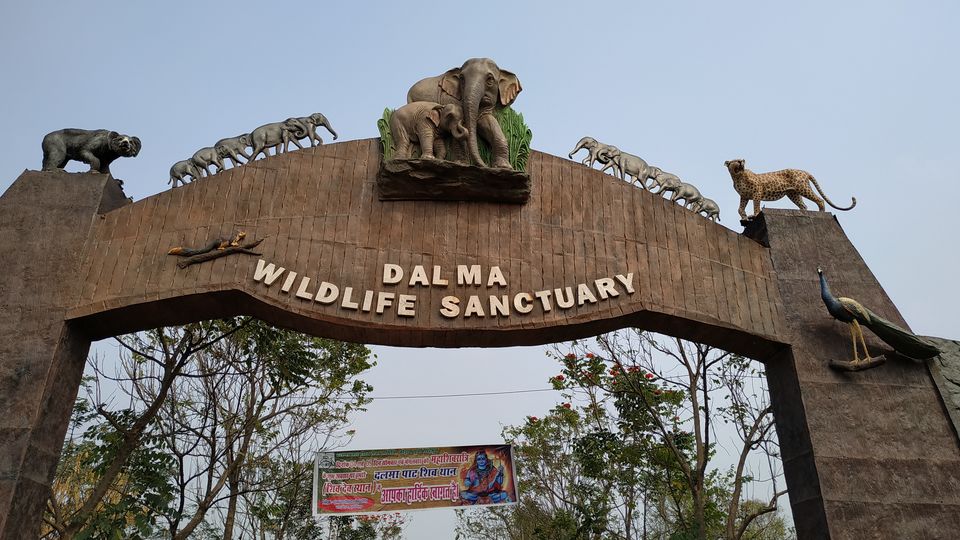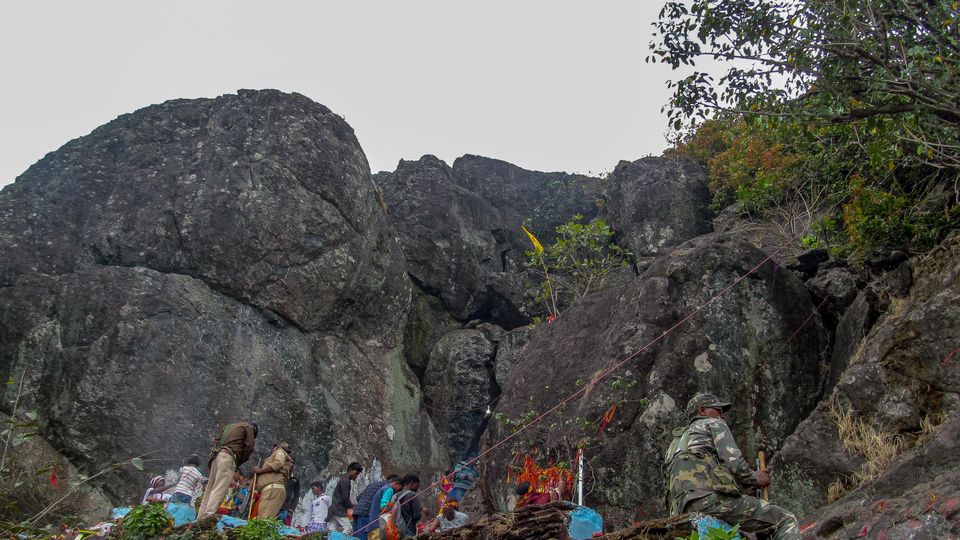 Where is Dalma Wildlife Sanctuary
Dalma Wildlife Sanctuary is located 10 km from the city of Jamshedpur in the Indian state of Jharkhand. It was inaugurated by Sanjay Gandhi in 1975. It is a notable wildlife sanctuary and contains significant population of Indian Elephants.
When to go?
The best time to visit is from October to June.
Accomodation-
Accommodation conveniences are available in the forest guest house. Bookings can be made from the Forest Range Office, near Payal Talkies, Mango, Jamshedpur. An application needs to be submitted and accommodation can be availed for Rs. 600.
Dalma can boast of having well maintained forest rest houses to provide a pleasant & comfortable stay for the tourists. The forest rest house at Pindrabera is located at such a place that from its roof and terraces one can have a bird's eye view of distant points including steel city of Jamshedpur. There are rest houses and Bamboo hut at Makulakocha as well.
WHY to go DALMA WILDLIFE SANCTUARY?
Dalma is known as paradise for elephant. The flagship species elephant count goes to 100 in number in the peak of summer where the waterholes deep inside the sanctuary quench their thirst. Recently brought four elephants are also one of the attraction points for the tourists. In past there used to be good number of deers in the sanctuary. With the decline in number of deers an enclosure was established with an object to breed in captivity and then release the excess deers into wild to regain the past glory. The deer enclosures at Makulakocha have spotted deers and sambhars. The enclosure is located in such a site that the spotted deers and sambhars sustain with the feelingof natural habitat.
Beside elephants there are Indian giant squirrel, sloth bear, barking deer, wild boar, porcupine, mouse deer, pangolin and mongooses in the sanctuary. Commonly seen birds in the sanctuary are the falcons, golden oriole, Indian tree pie, paradise fly catchers, grey hornbills, Indian peafowl, different varieties of king fishers, herons, egrets, mynas, pigeons, racket tailed drongo, magpie robins etc.
There are small hideouts within the sanctuary to view the wild animals in their natural habitat.The sanctuary is an ideal spot for trekkers. Another attraction here is a temple dedicated to Lord Shiva, where a large number of devotees flock during the festival of Shivratri. The number of tourists visiting the sanctuary has significantly dropped in recent years due to the Naxalite infestation of the area surrounding the sanctuary and also due to the volatile situation in the region.
HOW TO REACH?
1.Personal Bike ride to the top of the hill.
2. Personal car (avoid during shivratri puja)
3. Reserved Auto Ricksaw from Sakchi or Mango area of Jamshedpur(charges 1000/- approx)
4.You can also trekk to the top of the hill.
Dalma Wildlife Sanctuary Entry Fee
Entry fee for tourists: INR 05/-
Entry fee for school children: INR 02/-
No fee for the disabled
Entry fee for buses/trucks: INR 350/-
Entry fee for mini-bus/matador: INR 250/-
Entry fee for car/jeep: INR 150/-
Charge for the camera: INR 80/-
Charge for videography: INR 500/-
Dalma Wildlife Sanctuary Timings
Summer Timings: 7:00 AM to 5:00 PM
Winter Timings: 7:00 AM to 5:00 PM