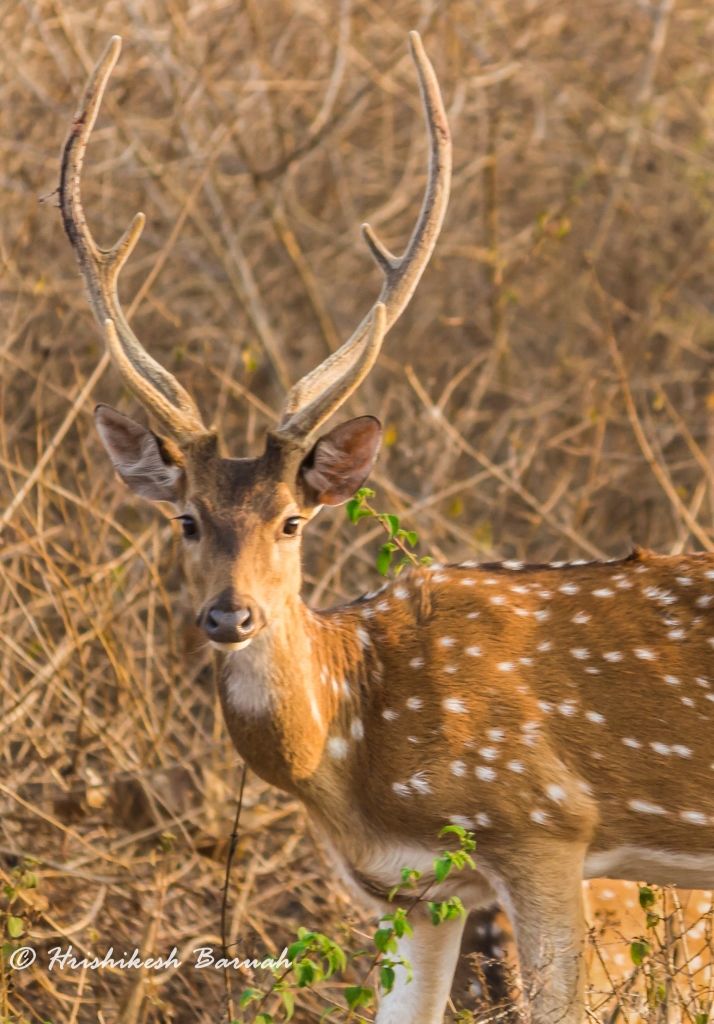 Back in March I received a mailer from Niranjan (founder of Bangalore Adventurers) regarding a trip to Bandipur Tiger Reserve. Though I've always enjoyed landscape photography I felt this would be a good chance to check on my Wildlife photo skills. Plus I've never seen a Tiger in the wild before. After few mail and phone call exchanges I registered for this trip.
While the group travels from Bengaluru I was picked up at Srirangapatna, and proceeded to Nimishamba temple, on the bank of river Cauvery. After a quick darshan in the temple we had an luscious breakfast on the river bank. Lot of people were taking a dip in the flowing water. A good spot for bird lovers as well, as the Ranganathittu Bird Sanctuary is in close proximity.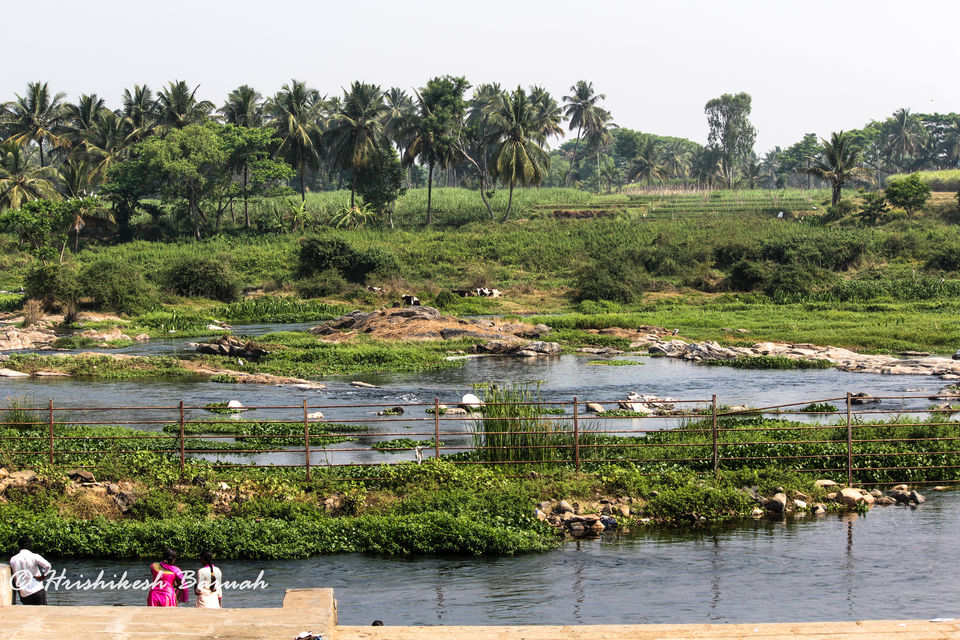 After our brief breakfast break we are now back on the highway to our first destination, Sri Himavad Gopalaswamy betta. March is not a good month to travel owing to a dry autumn spell in South. Cruising on the road we soon entered the periphery of the Bandipur Tiger Reserve.
Sri Himavad Gopalaswamy Temple
The temple is situated at the Himavad Gopalaswamy Betta and is the highest point inside the National park. Although there is a good road till the top of the hill but access to private vehicles have been barred thanks to the frequent movement of wild animals, especially elephants. The govt. has instead arranged for regular bus service to and fro the hill from the foothills.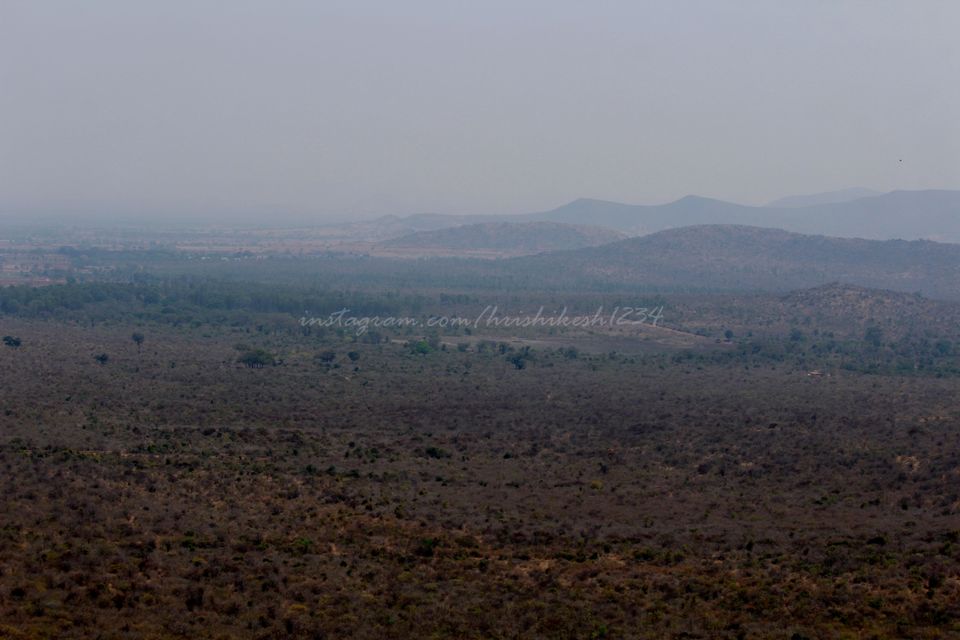 The bus gradually pulls its way up, winding its way through the narrow road while keep a close vigil to spot any animal movement. The bus reaches the top in about 20 mins. Once there we took darshan inside the temple dedicated to lord Krishna. The temple also organizes lunch and that was definitely not expected; it was a simple, delicious meal prepared by the temple staff. The hill provides for a 360 degree view of the entire reserve. After spending around an hour soaking in the breeze we decided to head off to our destination. Back on the road and we reached the govt. lodges in a jiffy.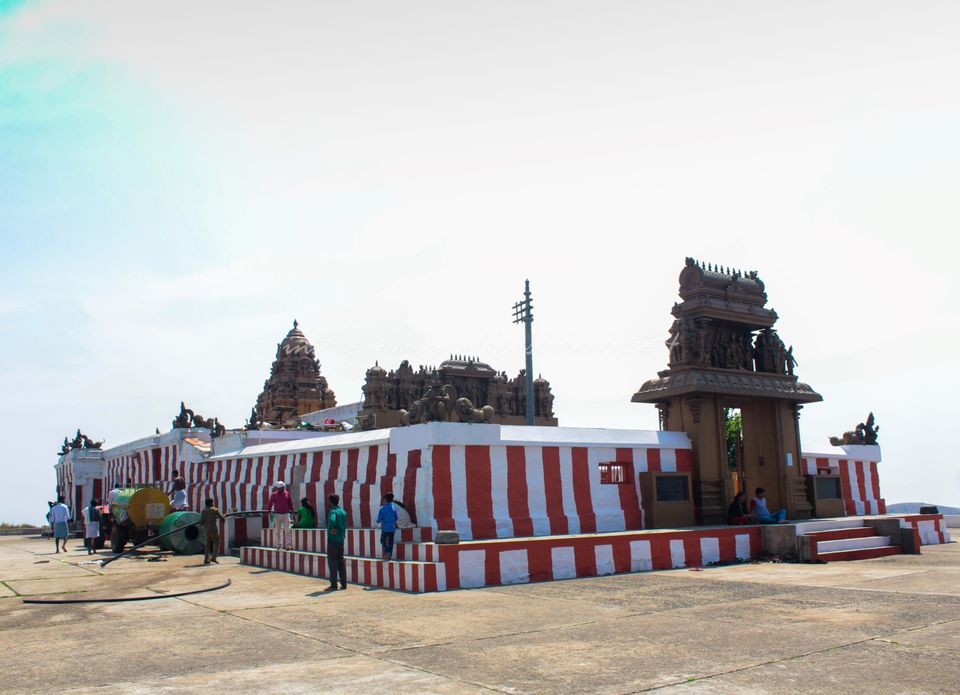 Bandipur National Park and Tiger Reserve
The govt of Karnataka has arranged spacious, clean, and comfortable dormitories inside the park. Well, they could be easily spotted on the Mysore-Ooty highway. The area is teeming with ever hungry monkeys curious to know what's inside your bag. Autumn also means flowering all around and there were trees dotting pink flowers all around.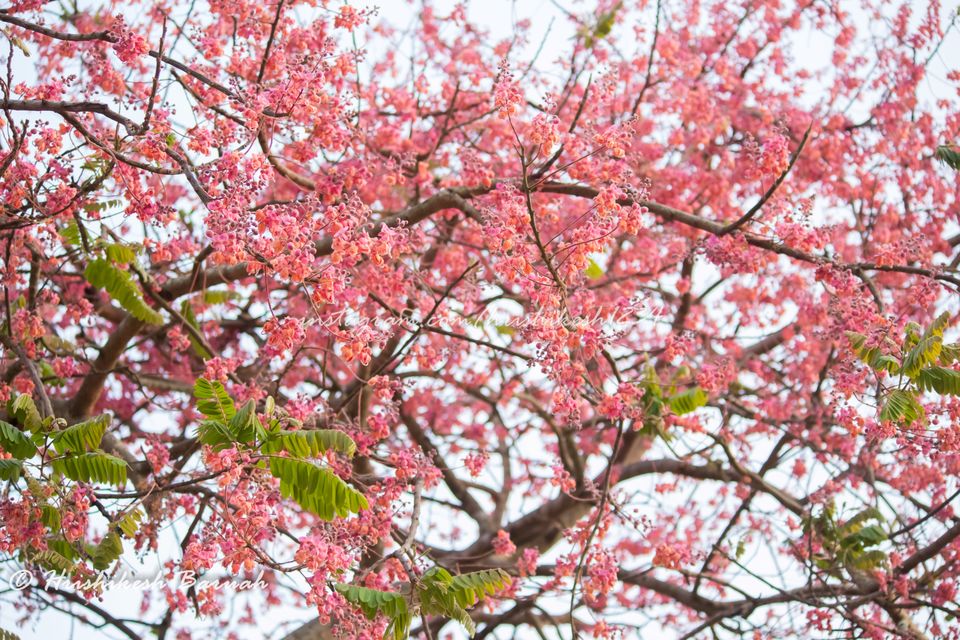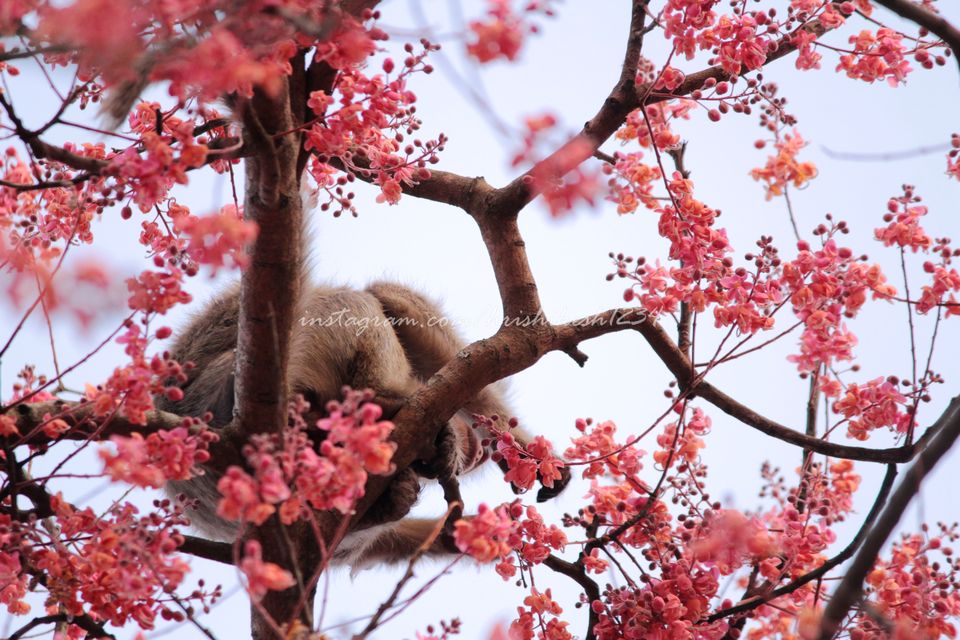 Checked into our bunkers and our safari starts at 4 pm. Woohoo, we already can see spotted deer roaming around our lodge. All our camera gear ready we proceeded to board our safari bus with lots of hope and excitement, eager to get a glimpse of the big cat.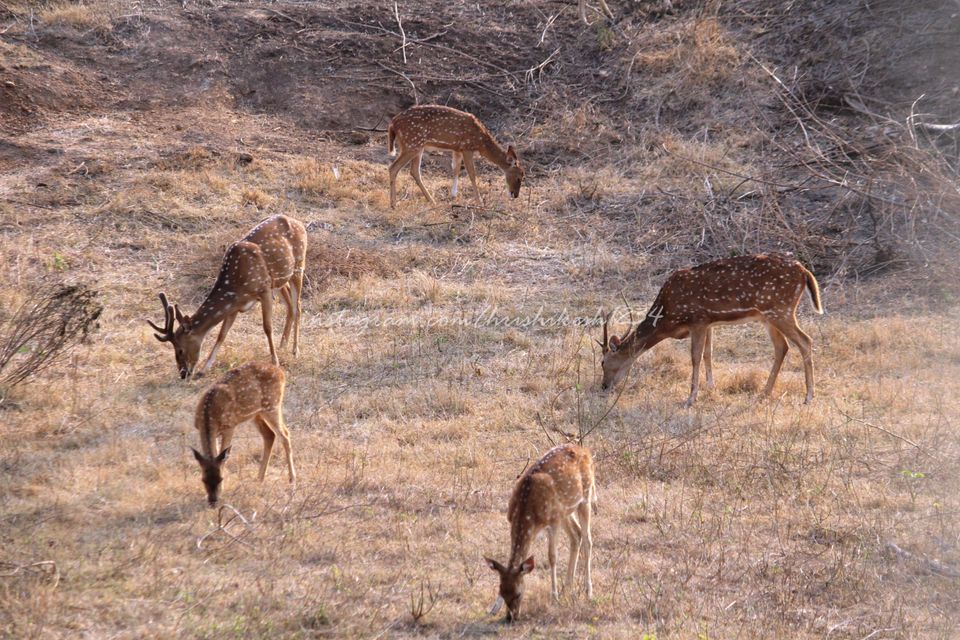 The bus that we had to go in has just returned from the jungle and the people inside were disappointed to not see any tiger or leopards. Not the news we needed to hear. But then our luck may turn with every move the tiger makes. And with this hope we boarded and started our 'hunt' for the elusive cat. A good start with a herd of deer near a dried lake and some peafowls. I keep my eyes open and my camera ready for that moment may pop up any moment.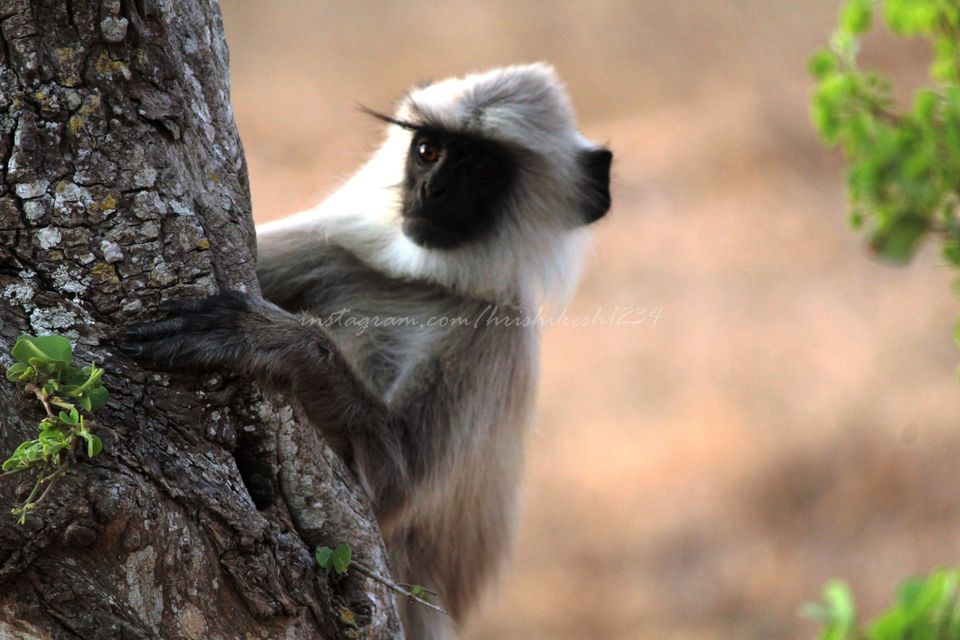 Due to the nature of the deciduous forests in the entire forest its dry season and all the trees are devoid of their green color and leaves. The forest bears a dull-brownish tinge and the lakes are also drying up fast as well. Which is sad to see. But this also means its a good chance to spot tigers as animals vie for water sources. We've been driving around on a dirt trail but no luck yet. We don't let ourselves be gloomy and continue to search on. While we are at it we saw a wild elephant which rushed back inside the jungle the moment it saw us.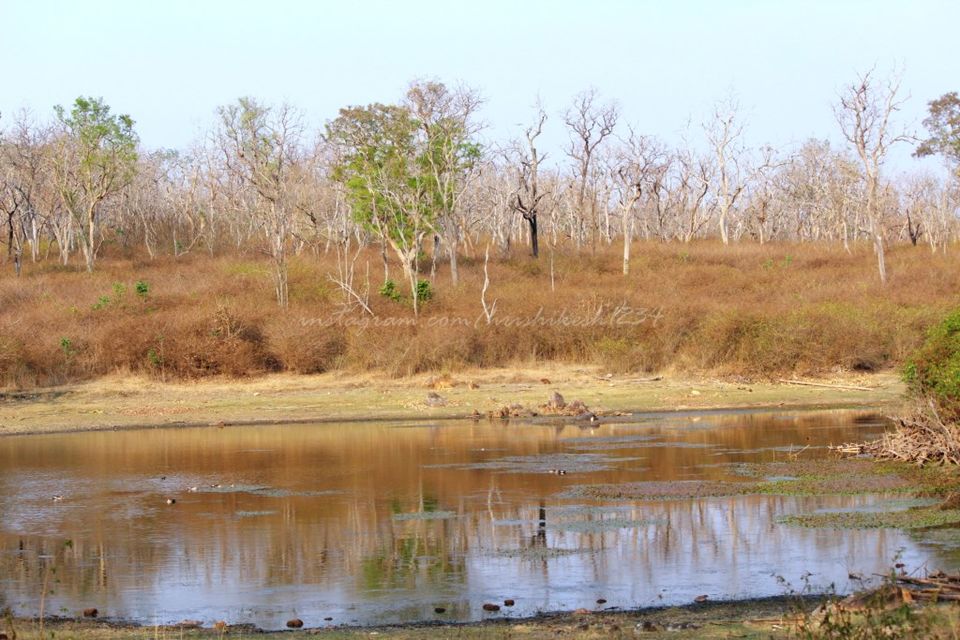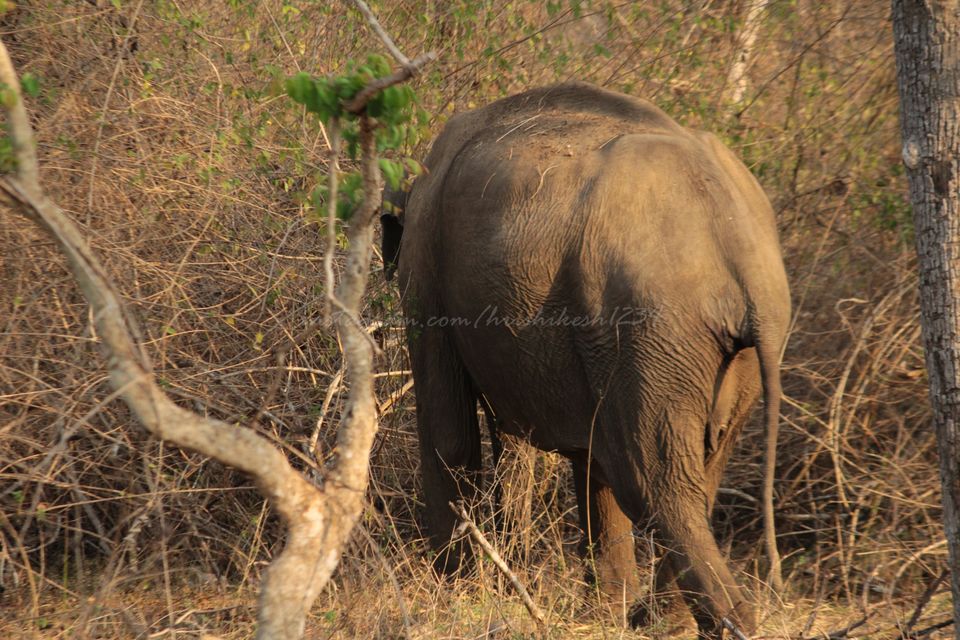 Almost 30 mins in and no sighting of a tiger or leopard yet. We reached the highway and enter the other side of the park to renew our luck. Our driver suddenly stops the bus, the deer herd outside have stopped eating and all are staring at the same direction. Is this the moment finally? Are we going to see a tiger kill any moment now? Me and Mamta are already ready, ready to gun with our camera. False alarm! Nothing happened. More dejection. Our time is up and we head back to our lodge, disappointed.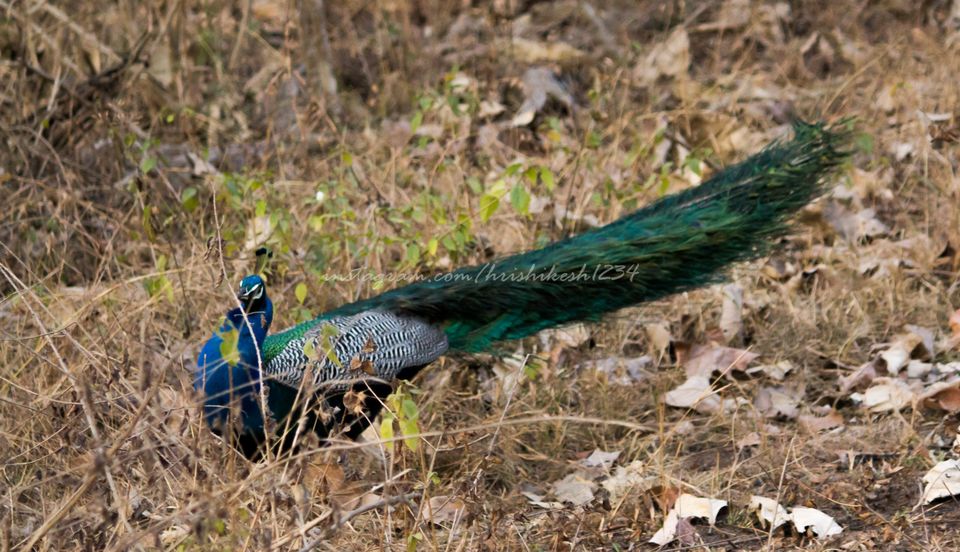 Evening we munch on spicy corn and then went out on a drive to the Tamil Nadu border. While returning we came across a stag that was huge, and came close to our car as well.
Back in our lodge and dinner is served. Electricity is a privilege here, and so is water. We were clearly instructed not to roam around the lodge area as there has been instances wherein tigers and leopards were found to be on prowl. Back in our bunkers for a good sleep. Tomorrow we again try our luck early morning at 6.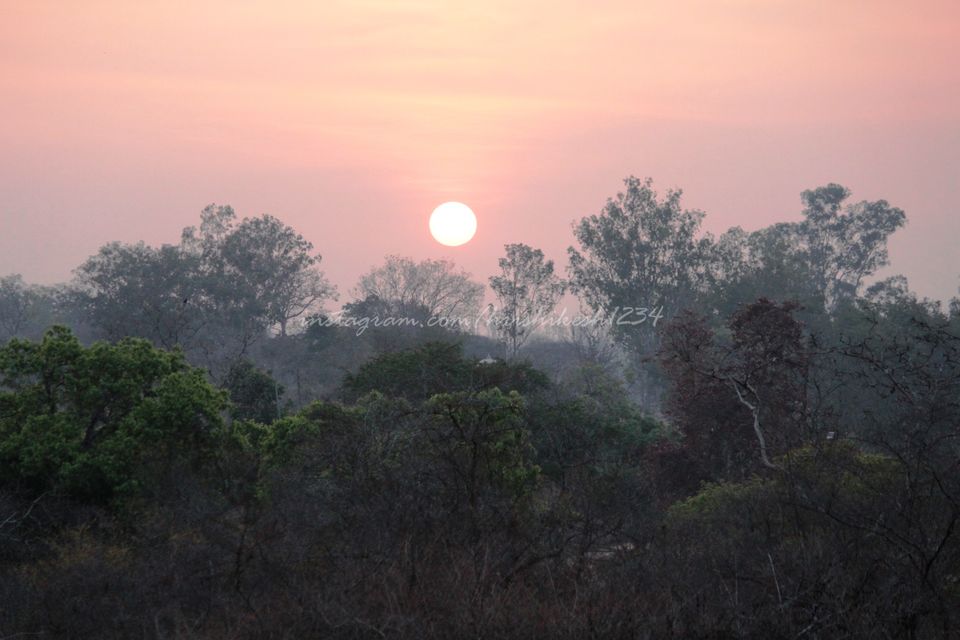 Last night was a painful one to sleep. I had bed bugs all over me, biting me at every part of the exposed skin. I had spent the night itching away! Needless to say I was the 1st one to be awake. Nonetheless, a new day, a new beginning, and new hopes of spotting tigers today.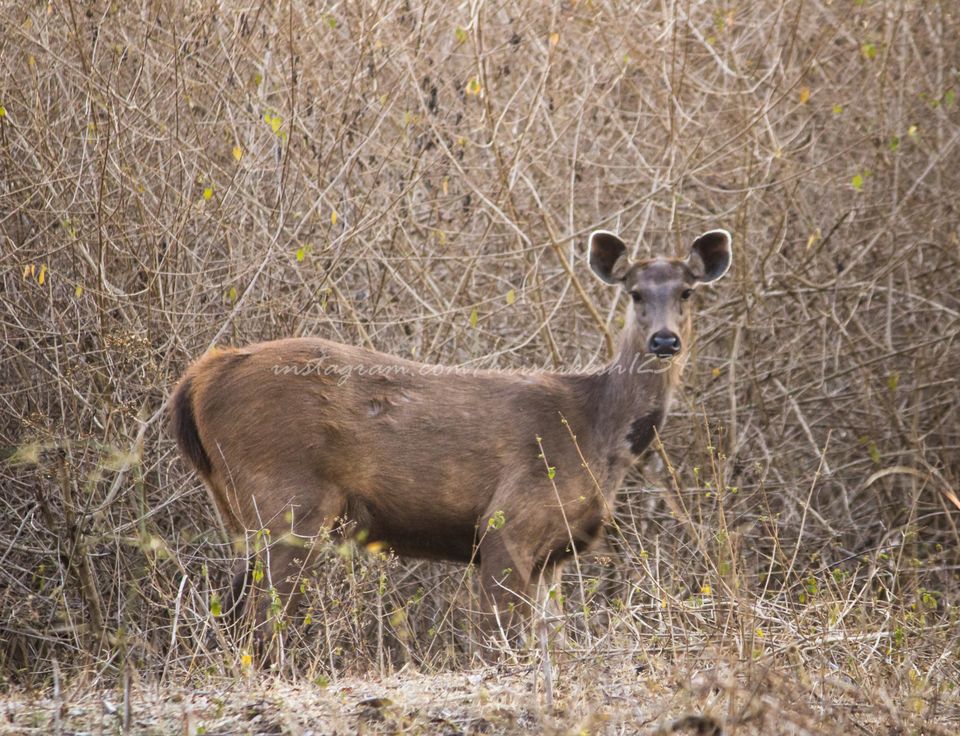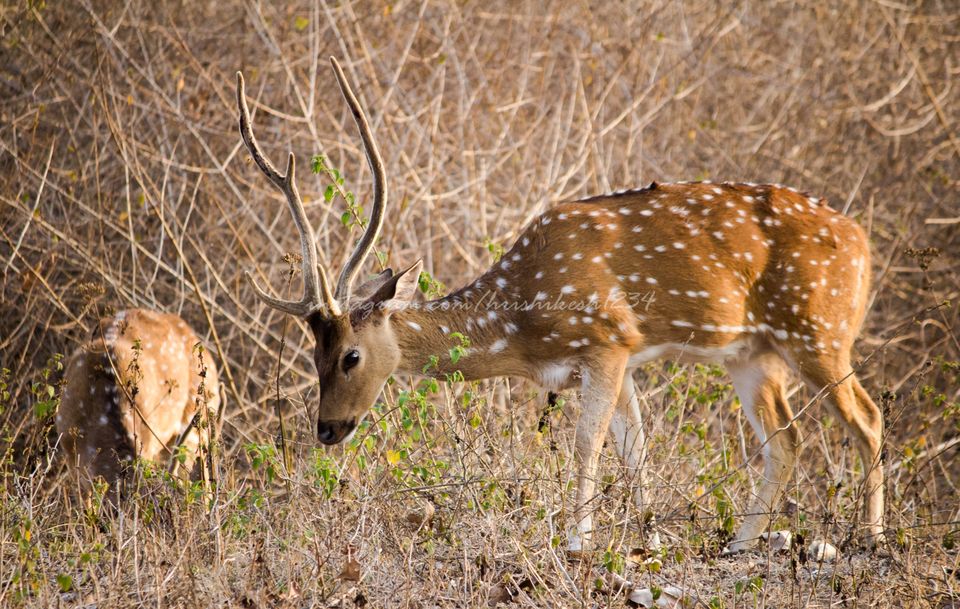 There were tiger sightings yesterday early morning. Will we also have the same luck today? Fingers crossed and we boarded the bus with rejuvenated hope. Started our day with sights of peacock. Few more spotted deer but yet we don't get a glimpse of the big cat. Frustration is mounting. Yet another hoax call as a herd of deer would constantly stare in one way. This wasn't to be our day. Disappointed we head back to our lodge, for some breakfast and then back to Mysuru --> Bengaluru.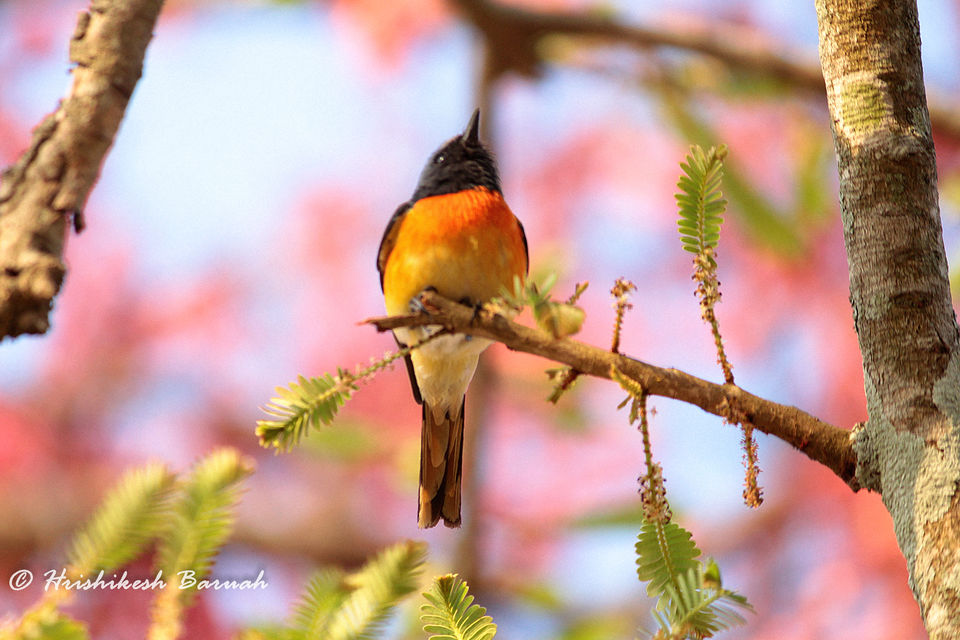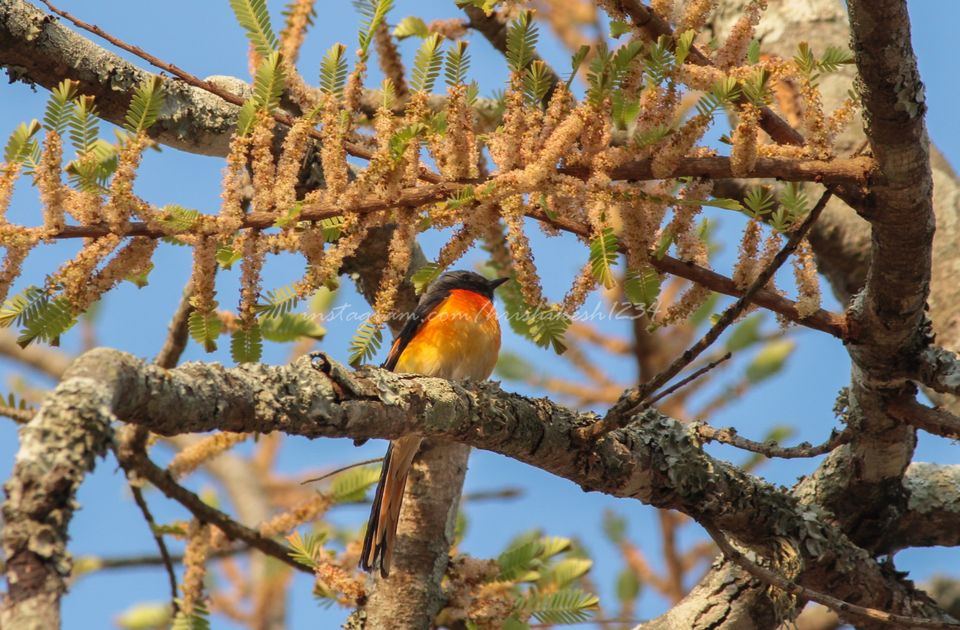 Although we did spot some really pretty birds like Orange minivet. After a wholesome breakfast we headed out to Mysuru, followed by Bengaluru. We reached Mysuru by around 1:30 where we had a lunch together. I bade farewell to all as they proceeded to Bengaluru.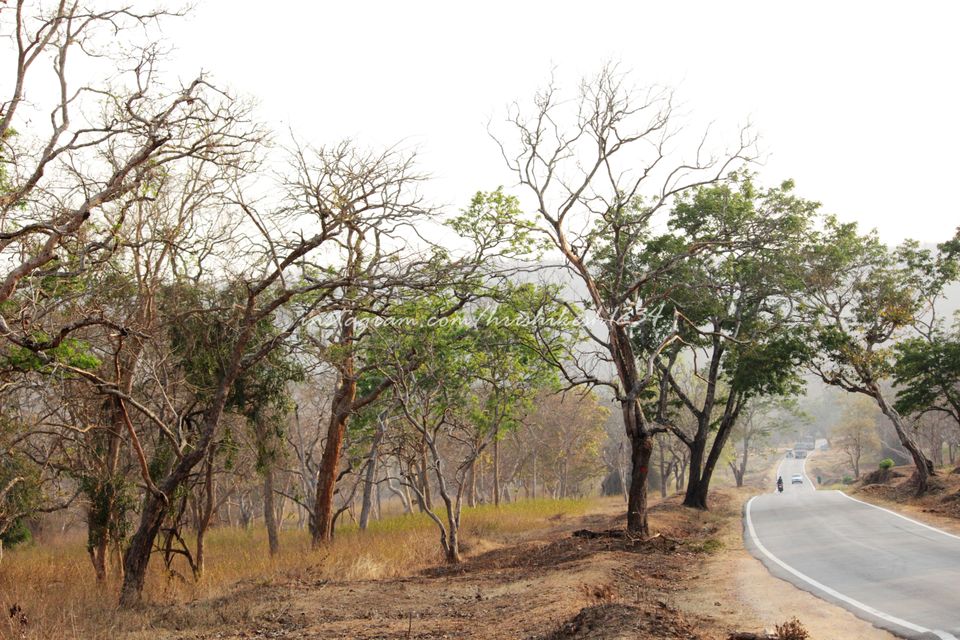 This entire event had tiger spotting written all over it. With Bandipur proving to be a such a major success in the tiger conservation project it was indeed a disappointment that we were unable to spot atleast one cat. But it also gave me ample opportunities to check my know-how on wildlife photography, and indeed it was a lot of learning out there in the wild. May be I'll try my luck in Kabini or Nagarhole next?