Africa, a dream place for all wildlife lovers. Karongwe happened to me just when i was exhausted from my daily routine of IT life and needed a break.Being a fan of Animal Planet, watching Kratt Brothers/ Big Cat Diaries i definitely wanted to do something like that sitting on a 4*4 with my DSLR. Capturing every moment of my life there, So there i was Volunteering for this project and that definitely was the wisest choice i ever made so far. 
3 months of my life in reserve has been truly amazing. Who says waking up at 4am can be a pain? When you have the noisy visitors  - like the Lions or Hyena giggles. And ending the day to some jackals cry or leopards calling with some great food.
 You just don't get to go on safari twice a day but you also get to learn about every mammal, trees and birds.
How often do you get to walk up to the cheetah?  Watch the lions, Elephants for hours? ( Only in animal planet isn't it? )  You get to do this every day! And if you're lucky enough the cheetah girl Mufasi khankkhank lets you watch her feed over her kill and I bet you can't stop your tummy from growling and make you go hungry. Slurp. 
Day starts at 5am in the morning breaking for lunch in between and you're usually out for 13 to 14 hours. Getting mocked by Lions and charged by Eles were a part of the drives :P and yes, we loved every bit of it! The sunrise of Africa and sunsets were the best part of the day, that's the time when the predators were in action and you get to run behind the cheetah if she was in a mood to hunt and trust me getting spiders on your face is normal! Advice : Keep your mouth closed as you might end up getting one inside your mouth while looking for the cheetah! I mean every bit of it! :D  And the nights were full of surprises. Nights got us a opportunity to see Civet, Honey Badger, Leopard, African Wild Cat and lot more rare creatures in the reserve. You also get to take part with the anti poaching unit and monitor the Rhinos. 
Karongwe is not just a place for BIG 5 but also has Spotted Hyena, Brown Hyena, Pangolin, Honey Badger, Serval, Caracal, Civet, Jackals, Cheetah and it's no disappointment  to bird lovers as well. 
Camping in middle of the reserve with just sleeping bag , kettle and fire with 2 volunteers guarding the entire batch from the baboons, hyenas or anything dangerous.A bit of astronomy and some lovely shooting stars with some traditional African cuisine of potije and pap. Yeah! Hyenas did love visiting us whenever we camped out and made sure none of us slept the entire night. Instead we star gazed all night watching our backs from the Hyenas. 
And you get trained on using telemetry, snake handling, First aid, Camera Traps and tracking animals using tracks and spoor. Wildlife at it's best! 
The staff are well trained and make sure you are safe! And after 3 months of spending time i consider them as a family! Family away from home and when it comes to the safety of volunteers they do their best! The best part - you get to meet people from all over the world and you become friends for life! You need to be  prepared for anything and everything when you visit Africa.
The program payment includes accommodation (very basic &shared) , food and all training for the volunteers. Additional trips included during the monthly off's. And trust me every penny is worth it! 
Things you should pack:
Emergency food (Energy bars )
Water bottle  - make sure you drink 3 litres per day as you tend to get dehydrated in the heat)
Book/Diary/Music
Power bank
Medicines 
Slippers 
Sunscreen Lotion (Spf 30+)
Sunglasses
Hat
Waterproof jackets 
Fleece (Early mornings can get cold)
Binoculars
Bird Book/ Field guide book to African mammals
Mosquito Repellent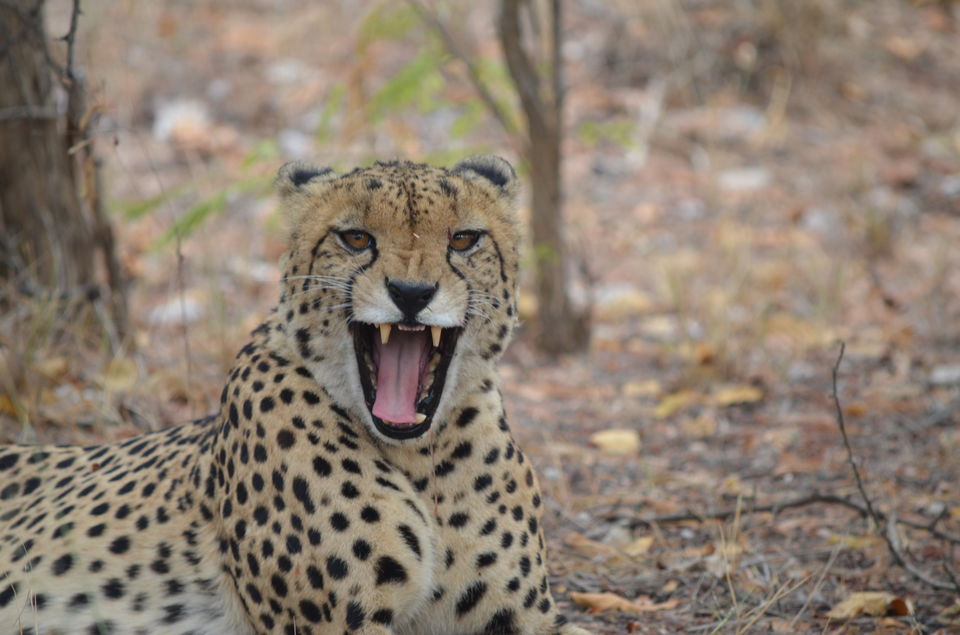 You are truly alive, when you're living among the lions - Karen
%MCEPASTEBIN%