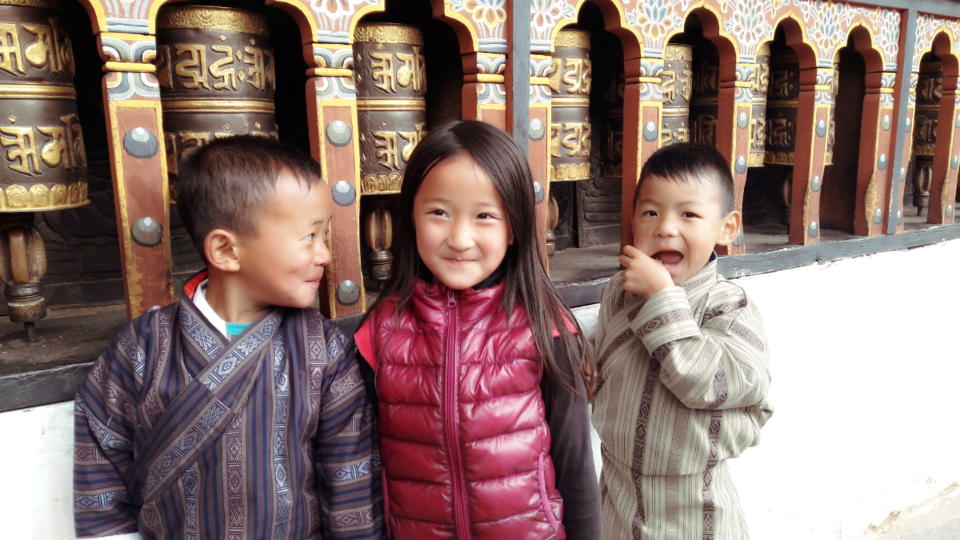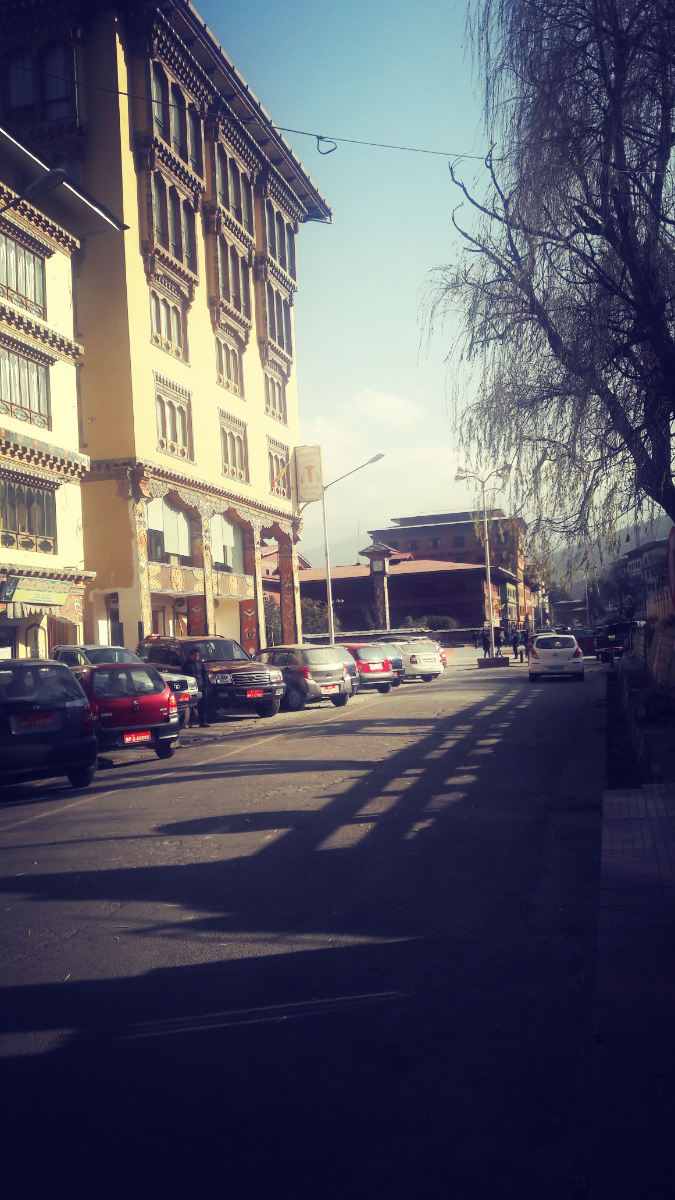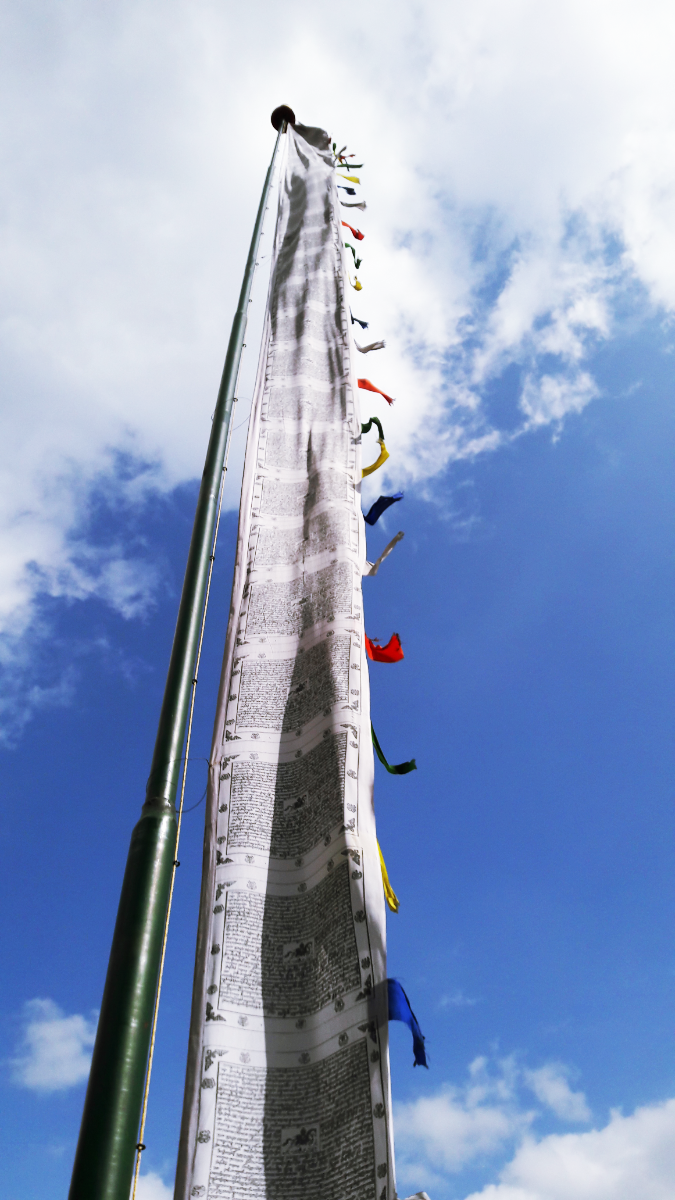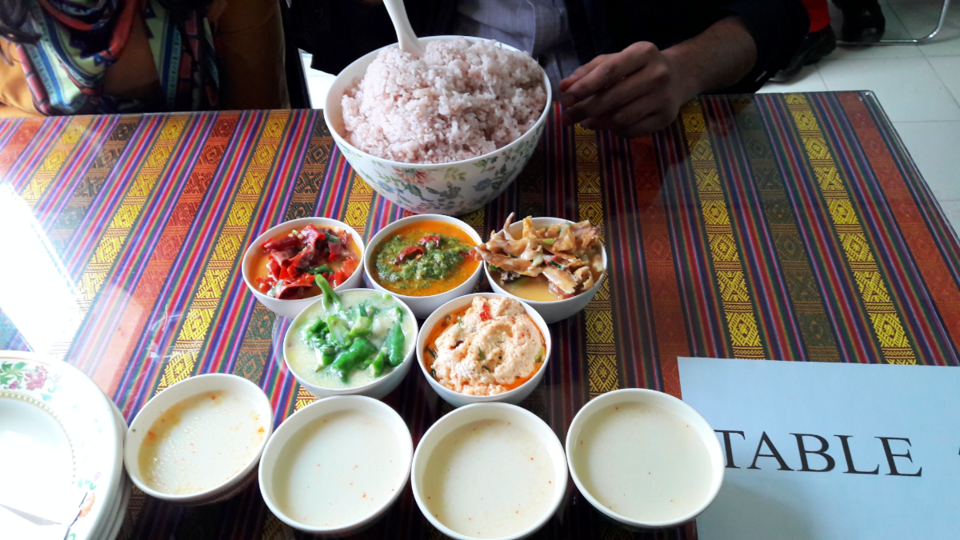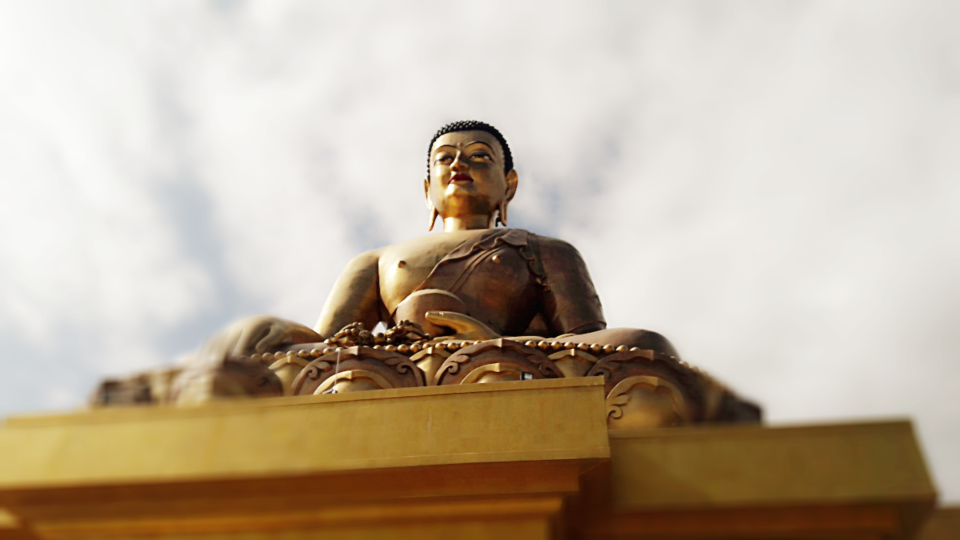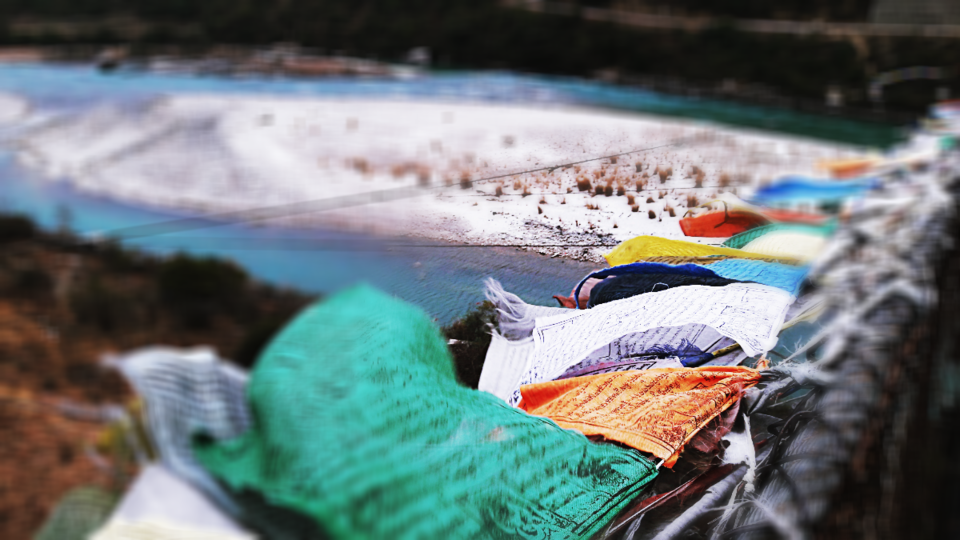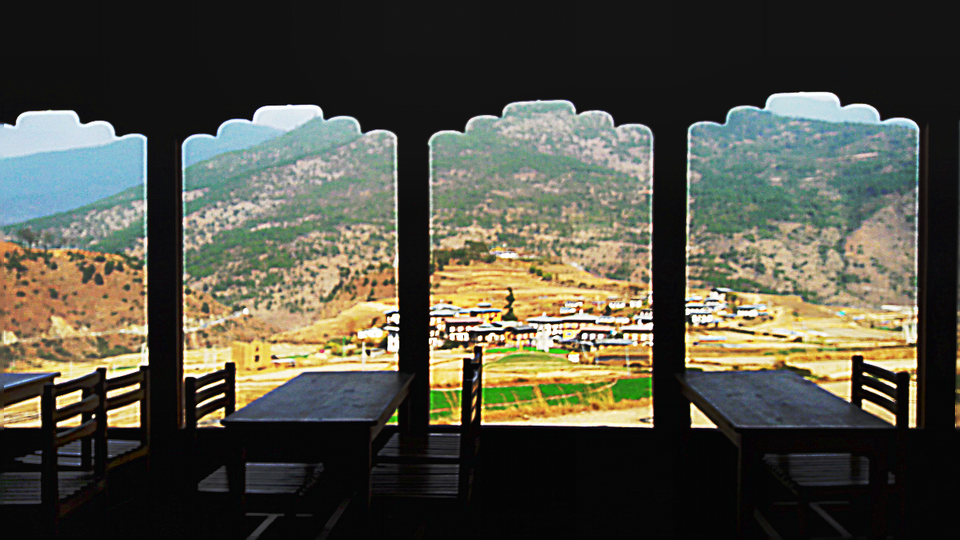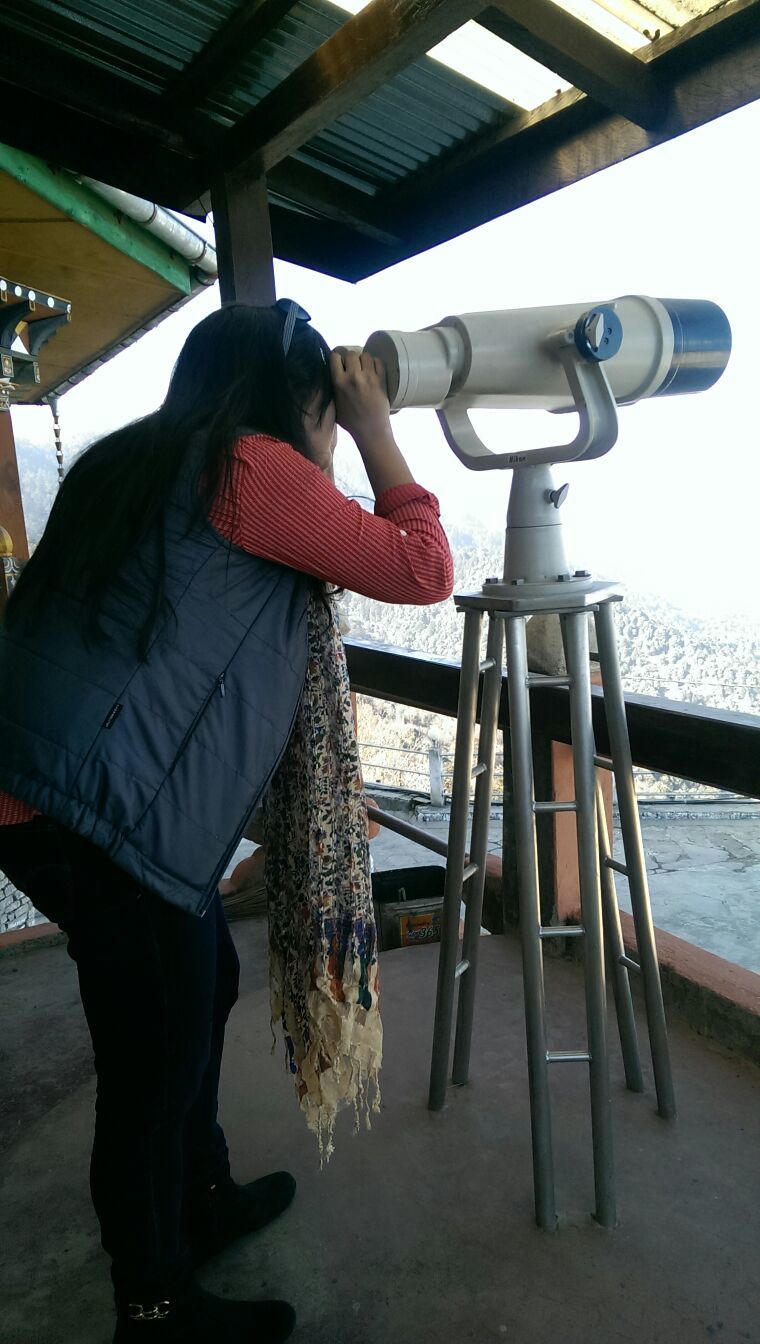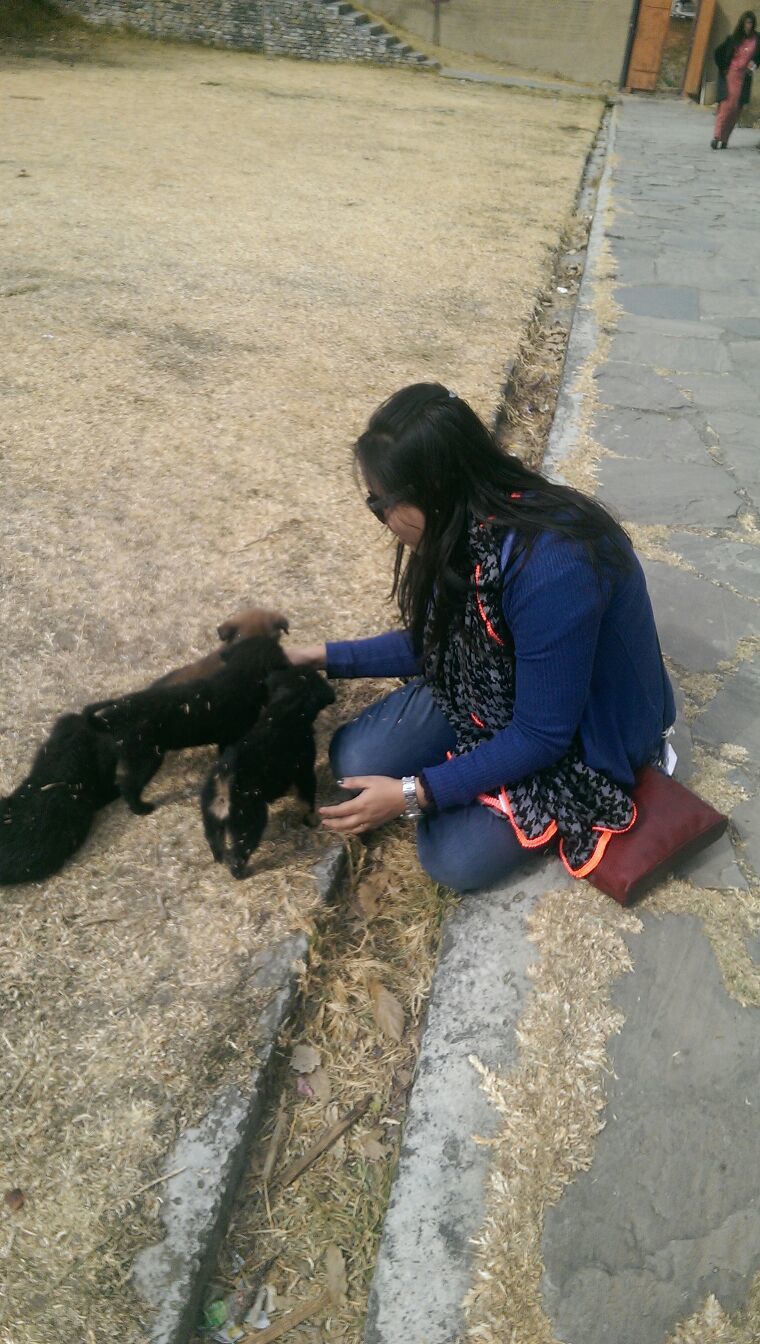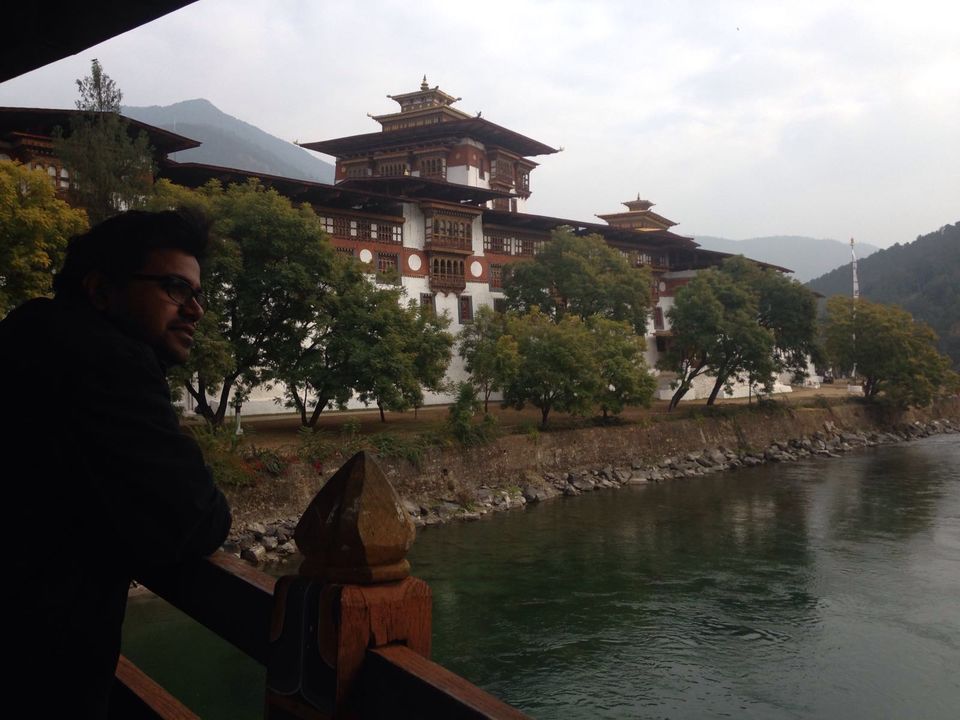 When your pilot asks you to look outside to see the Mount Everest above clouds, you know you are not going to an ordinary place. Bhutan is not a place but an experience, which you will cherish for a lifetime.  This small Himalayan kingdom has a rustic and a mystic charm. We were bewildered with it's bright and colourful dzongs, which truly embodies spirit of Bhutanese people.  The land of Thunder Dragon boasts of breathtaking views of Himalayan rages, rich culture and peculiar architecture.
Bhutan now has a constitutional monarchy, a democracy in a primitive stage. However, the popular notions of a monarchical state stand defied here.
Bhutan has only one international airport – Paro. This tiny airport is nestled among the mountains.It is said to be one of the most dangerous air strip in the world. Only a handful of pilots are allowed to land here. However perilous the conditions might be, the experience is truly surreal.
Roads in Bhutan are a driver's delight. With very few cars on the road and no red lights, It is indeed a pleasant break from the maddening traffic of Indian cities. Road from Paro to Thimphu is not only picturesque but also quirky with the boards that read some bizarre poems. Some examples are  "Don't be a gama in the land of Lama" or "If you are married, divorce the speed".
Some Tips and interesting facts about Bhutan:
If you are travelling by air, make sure you have a seat to the left side for Breathtaking view of Mount Everest and Kanchanjunga.
Indian currency is widely accepted and we faced no issues with Rs. 500 and Rs. 1000 denominations, as stated on online forums.
Bhutan is a Buddhist country and hence, free of any slaughter houses, they order meat from India.
Bhutanese cuisine is just fabulous. Full of cheese , butter and chilly. It is as spicy as it can get. Do not forget to try Red rice, Ema Datshi, Kewa Datshi etc.
Every temple, dzong has an interesting legend associated with it. Be sure to be all ears for it.
As Greece is for cats, Bhutan is for dogs. If you are a dog lover, make sure you have some food for them in your backpack. They are everywhere and they are adorable.
Thimphu:
Our first stop was the capital city of Thimphu; a couple of hours drive from Paro Airport. The taxi service we booked, got cancelled few days before the trip and we decided to hire one , once we reach there. This turned out to be a blessing in disguise; as we found Mr. Norbu as our driver for the rest of our days in Bhutan.He took us the to the best places , authentic restaurants and told us all the myths, history of Buddhism and Bhutan.
 Thimphu is the most developed city in Western Bhutan with the population close to 50,000. There are a lot of tourist attractions near Thimphu, but before visiting them, we took a long stroll in the city. Walking alongside scarcely populated roads is a delightful experience. We tried to get the essence of this beautiful city adorned with Colorful Bhutanese houses and offices, small shops on the backdrop of mountains. Wandering aimlessly does take you to interesting places. We found a roadside Bhutanese dhaba, which served us the best aaloo parathas in the world. Though the Indian dishes are prevalent in Bhutan, Bhutanese have special affinity towards Aaloo Paratha and Puri Bhaji. This unnamed place with peculiar blue benches would be our go-to place for the next few days. We also discovered a beautiful book shop 'The Junction'. A small , cosy place with a great collection of books truly makes your day. This place has a lot of heart; owner is an ardent dog lover; lets strays sleep in the store on cold nights. After a small chat and a coffee with her, we left the place with bag full of books.
On the 2ndday, we left to cover the popular tourist attractions in and around the city.
·         Kuensel Phodrang (Buddha View point) : A short 20 mins drive from the city, this temple boasts of highest Buddha statue in the world. The temple, like all the Buddhist temples has a cool vibe to it. It is also a great spot to take a glimpse of the Valley.
·         National Library:  This aesthetically built structure has age old Buddhist manuscripts preserved.
·         Takin zoo: Bhutan's national animal is Takin, cross between a goat and a cow. The walk in this sanctuary is wonderful.
Punakha:
On 3rd day, after getting a special permit , we headed to Punakha, the winter capital of Bhutan. It is slightly warmer with very distinctive cultural norms. Road from Punakha to Thimpu is an arduous one, due to road widening work. On the way, make sure to spend some time on Dochula Pass, second highest motorable road in Bhutan. The wind here is chilly and view of the Himalayan ranges is breathtaking. 108 Chortens are constructed here, in order to commemorate martyrs who fought Indian insurgents.
Before reaching to our hotel, we decided to have some overpriced lunch at a hotel 10 kms  quirky culture. In Punakha region, the 'divine madman' is worshipped and so the phallus. So the legend goes, that the madman, a Buddhist monk had freed Buddhism from vain righteousness by eradicating the taboo associated with sex. Hence, shops in Punakha sell artificial phallus, all shapes, all sizes and so many colours, definitely making you giggle.
Our hotel was situated right on the river bank. What an experience it was to fall asleep listening to soft murmur of flowing current. In the morning we headed towards, what is deemed as the most sacred place in Bhutan- Punakha Dzong. A humbling structure in itself, it is situated at the confluence of Mo-chu and Po-chu (Male and Female River). The dzong serves as the administrative office in the winter, the tranquillity its surrounding offers is unmatched for.  A few km s from the fortress is a suspension bridge.  The wind makes it a worthwhile experience to cross the bridge. The view from the bridge is sublime and fills you with an eternal peace.
Our next stop was Chimi L'hakhang Temple (The temple of Divine Madman).  His unorthodox teaching of indulgence can be seen by the alcohol and chocolate offerings devotes made here. We hiked for 10 mins and reached the temple a little above village.
Paro:
Time to head to our final destination , Paro.  It is a small town with most expensive souvenirs. However, one can spend a nice evening with a cup of coffee or a piece of cake.Next morning, we started our ascent to Tiger's Nest. Paro Taksang legend goes that the disciple of Guru Rinpoche transformed herself in the tigress and carried guru on her back from Tibet to this cave. While he meditated, she warded off evils as he achieved the enlightenment. This postcard perfect destination in Bhutan is the most difficult one too. Don't go by the timings quoted by tenacious locals or monks, it is not just climbing a mountain. Instead, it is climbing an adjacent mountain, descending a bit to clamber another one to reach the temple. It takes good 3-4 hours to reach the view point. After this point, there are another 700 stairs to conquer. We all experienced the unsettling feelings of exhilaration and exhaustion. Climbing a mountain does instil a sense of achievement; it also serves as test of one's mental endurance and strength of the character. After the arduous hike, it is a good idea to have a warm bubble bath or the traditional stone bath.
Saying goodbye to this beautiful land isn't an easy task. With heavy heart, we bid our goodbyes to this magical land, promising to visit again.  
Travel does broaden your horizons, knowing new cultures leave an everlasting imprint on you. Some places become a part of your character and makes you seek the unexplored depths of your soul. This trip really made me ponder over the most indispensable question of human existence; what do we really need and what do we pursue. We might be the most advanced species on the planet; but we are fascinated by utmost simplicity, an unadulterated faith and unwavering loyalty; things that signify a regular Bhutanese