Losing himself in the jungle amongst wild animals is when Ali feels most at home. You'd always find this 19 year old with a camera in the deep forests of Corbett National Park, whenever he did not have to be in school. His tremendous growth in the laps of nature, both as a person and a wildlife photographer, is evident in the gratitude he has for his family, his insights on following one's passion in an Indian society, and responsibility towards environment conservation.
This is the story of India's new age Mowg'ali'—talking about the fun, the danger and the reality of the wild: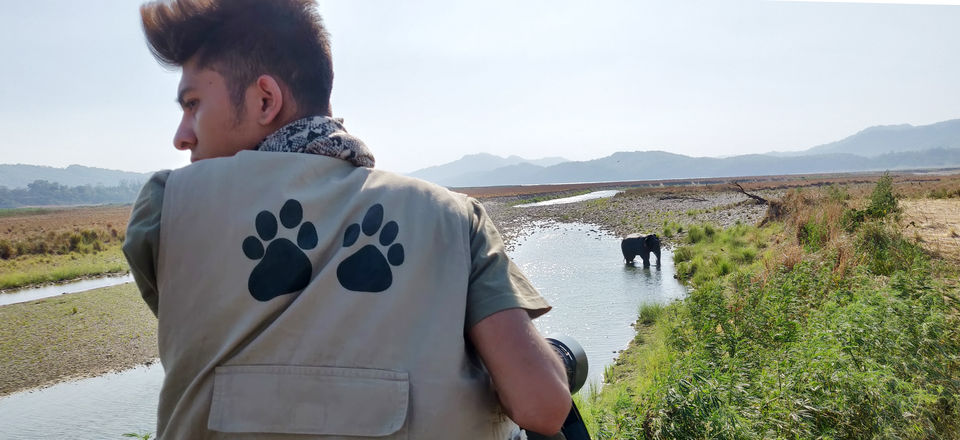 So what drew you to wildlife photography?
My parents. They have been taking me to wildlife sanctuaries since the time I used to fit in their arms. My mother would hoist me up to help me spot a tiger. I have been observing animals even before I could spell their names or recognise them. Early in my childhood, I picked up a pair of binoculars and a point and shoot camera as my tools of choice. Growing up, the beauty of nature moved me deeply and I wanted to capture each and every moment to relive them after coming back to the city.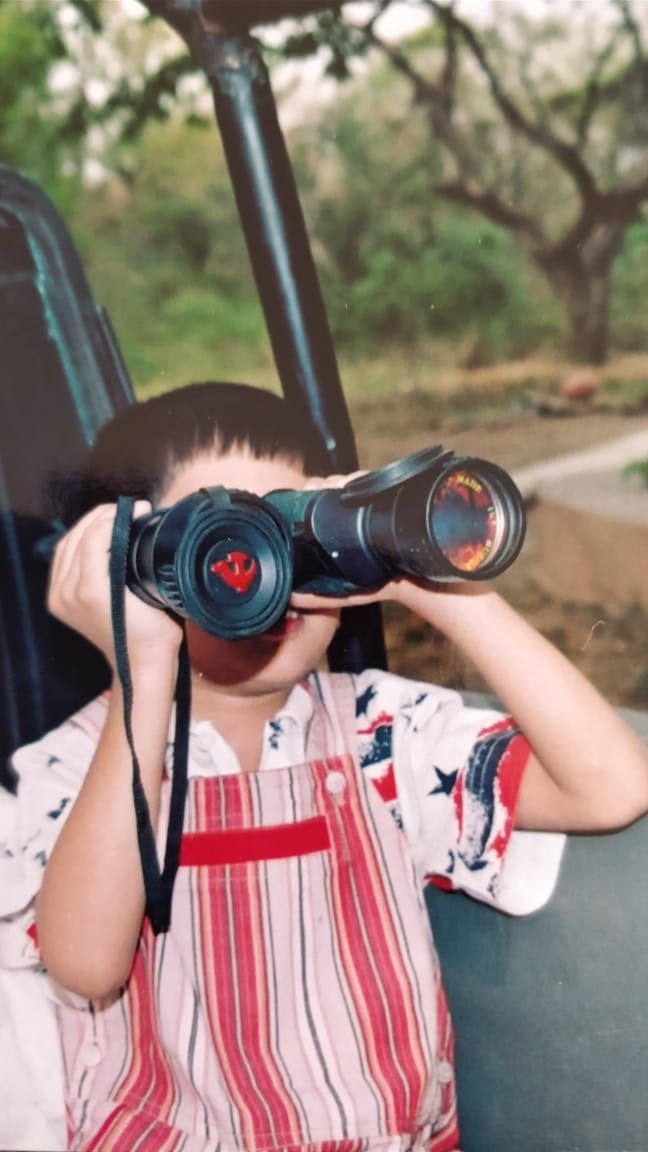 It has been a beautiful love story since then. I actually feel like a part of the tiger families whom I have grown up watching.
A lot of people visit Corbett National Park but never see a tiger. How do you find these amazing places to spot different kinds of animals?
Corbett is a lot more than sighting a tiger! For me, it is India's Masai Mara. In a matter of a few kilometres, the jungle terrain changes from dense Sal woods to vast open grasslands. With the blue hills in the background, white stone bed in the foreground and a hundred species adding to the beauty in between, each day is new. Sighting a tiger in such a magical place is nothing but a bonus.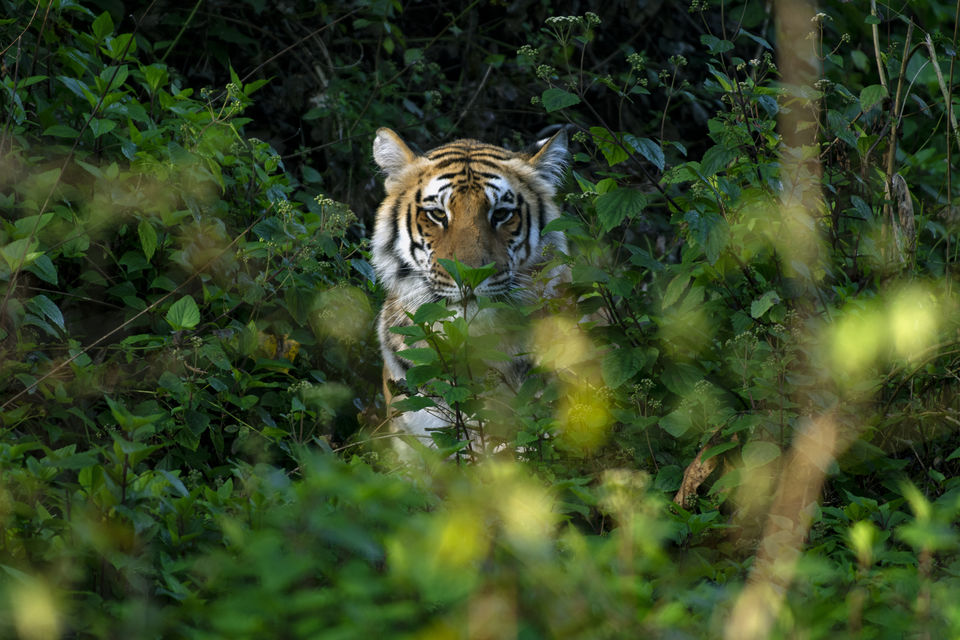 If one wants to see a particular animal, it has to be looked for in its favourite patch of the forest. For example, if you want to observe elephants on a hot summer day, they can be found around the Rohini trees which help them stay cool.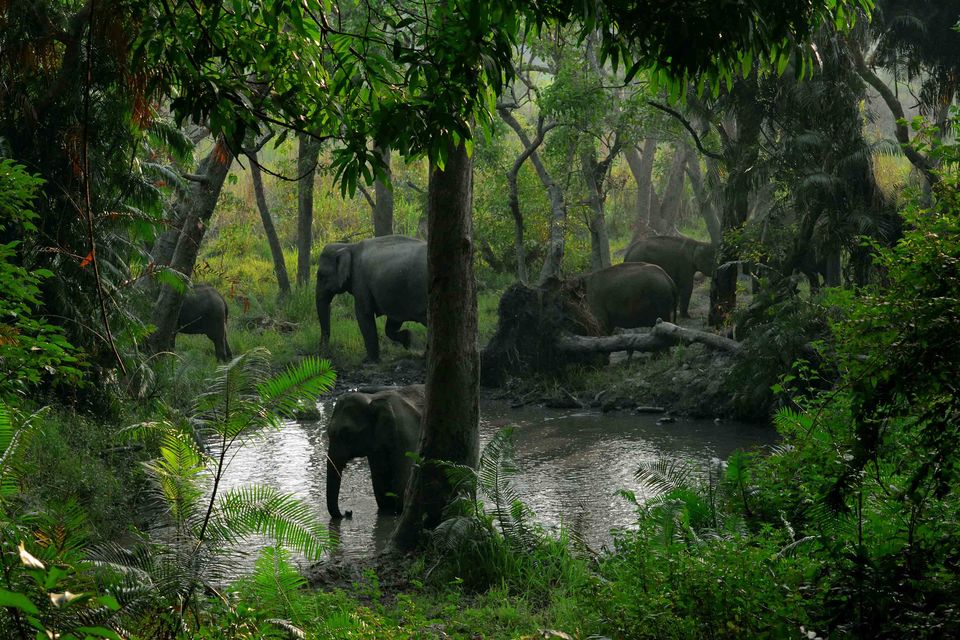 What are the behind the scenes of taking a perfect shot?
The moment I find myself in the epicentre of the jungle, I immediately check my camera settings, set it on a bean bag and try different frames while waiting for the action to take place. Once everything is set, my eyes are glued to the eyepiece of the camera and my fingers ready to release the shutter. There are times when I can't afford to change my position even if my limbs or back become stiff and numb. I have to suppress my cough and ignore the flies fluttering about my forehead and arms so as to not ruin the opportunity of getting the perfect shot.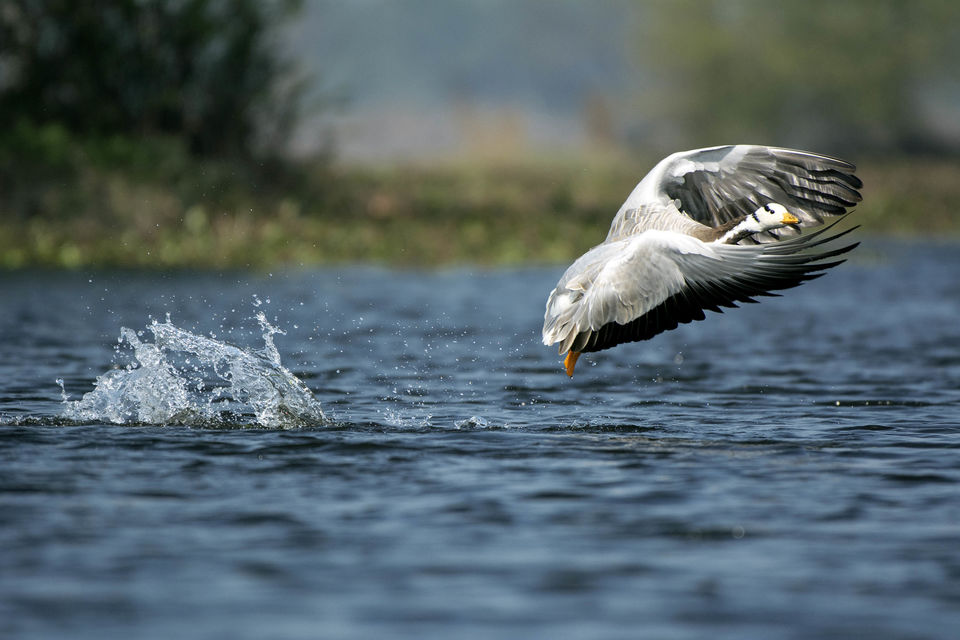 Sometimes it takes up to three hours for the animal to show up and sometimes the entire action is over within a few seconds. But it always leaves moments of joy as souvenirs in our gypsy which we cherish until the next action begins.

Have you ever gotten into dangerous situations during shoots?
Yes, I have. I was once photographing a jackal when suddenly a huge female elephant emerged from the thickets, running towards me. We had to drive in reverse for quite some time until she stopped. We realised later that her herd was crossing the road and unknowingly we had blocked her way.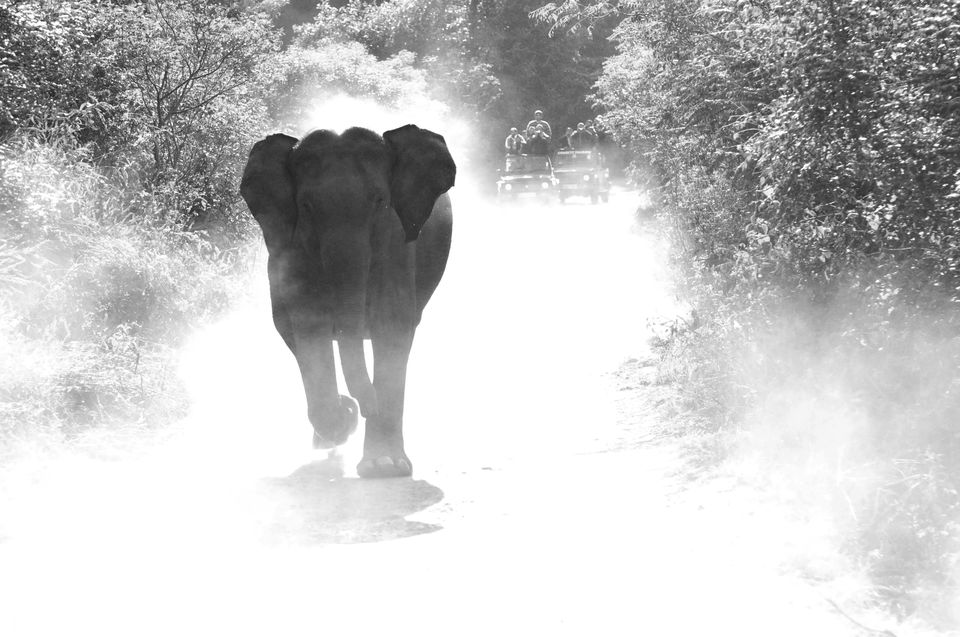 Another time, I climbed up to the top of my gypsy to look for a tiger that had disappeared in the grass. When it came out on the road, my driver, in his excitement, pushed me and I fell out of the gypsy from that height along with my camera, injuring my legs. I had to get back in the gypsy immediately, without even checking if my camera was fine or not.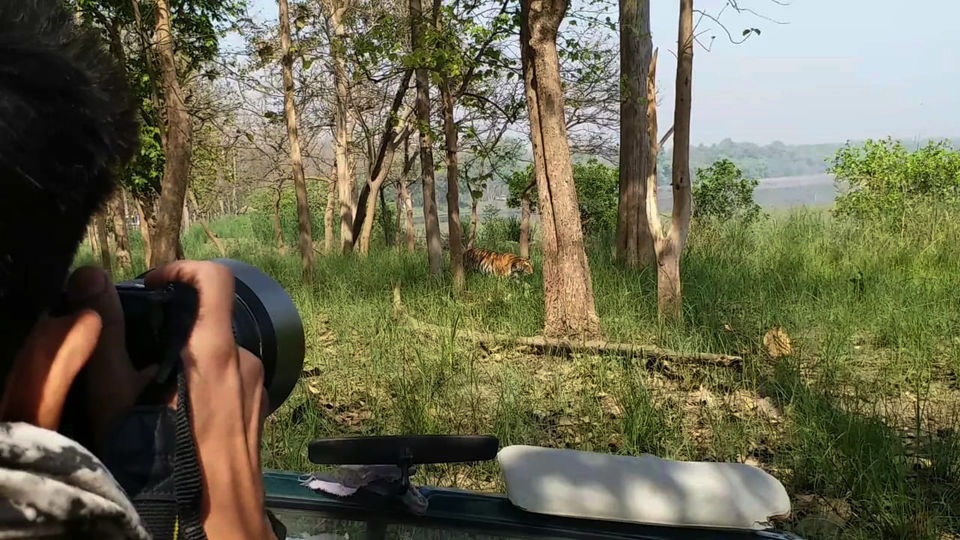 I believe that not being scared isn't a sign of bravery but ignorance. It scares me a lot while I am in my gypsy because I know one mistake from my side would not only cost me my life but also threaten the life of the animal that would kill me. A single stupid incident can bring a lot of changes; even shut the tourism in that zone of the jungle. So I never disturb an animal. I like to photograph them in their natural habitat and I feel that is how it should be.
Is wildlife photography something you'd like to take professionally or nurture as a hobby?
As a child, I used to imagine all that I wished to see during my safaris and then visualise it in my sketches. So I know I will always be that greedy kid wanting to see more and more animals and I don't think I will let anything ever change that.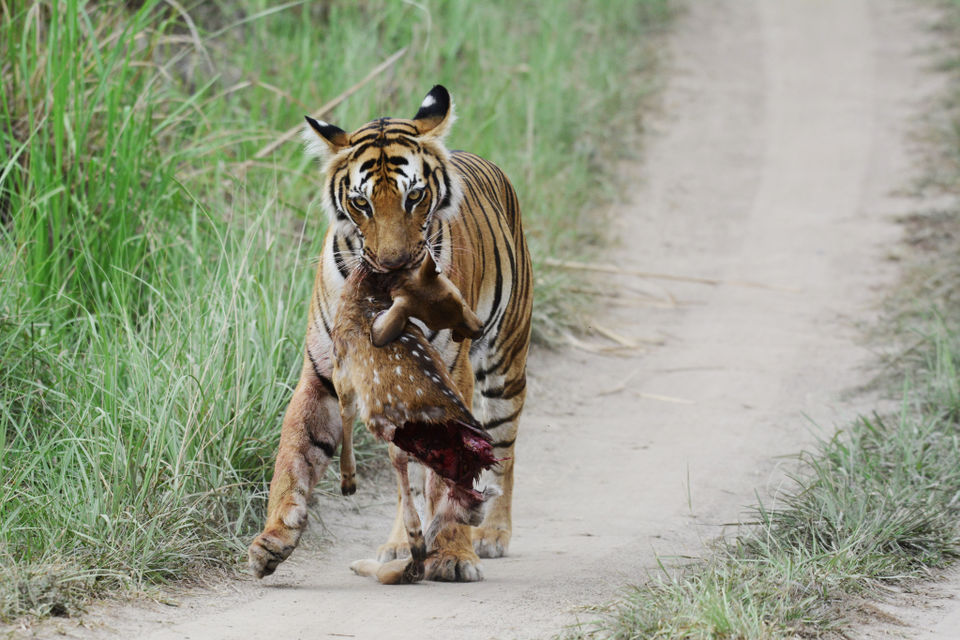 I don't plan to be a professional wildlife photographer because of the financial risk it involves, but I will definitely try to learn everything a professional might know.
How has your family's response been towards your love for wildlife photography?
I'm very lucky to have the parents I do. In the amount of money and time that we spend on a visit to the jungle, we can go to any country and have a nice family vacation. But my parents have been very supportive and are a part of this junoon. When people rush to USA or any European "must visit place" to escape the Indian summers, we go to our second home, Corbett, and bake ourselves in an open gypsy and rooms with no air conditioners.
Every time we are leaving for the jungle, our relatives ask us, "Are you people going to the same place again?", "There are so many other beautiful places around the world to visit", etc. We choose to ignore such comments and go to the blue hills anyway as my family relishes my pictures as well.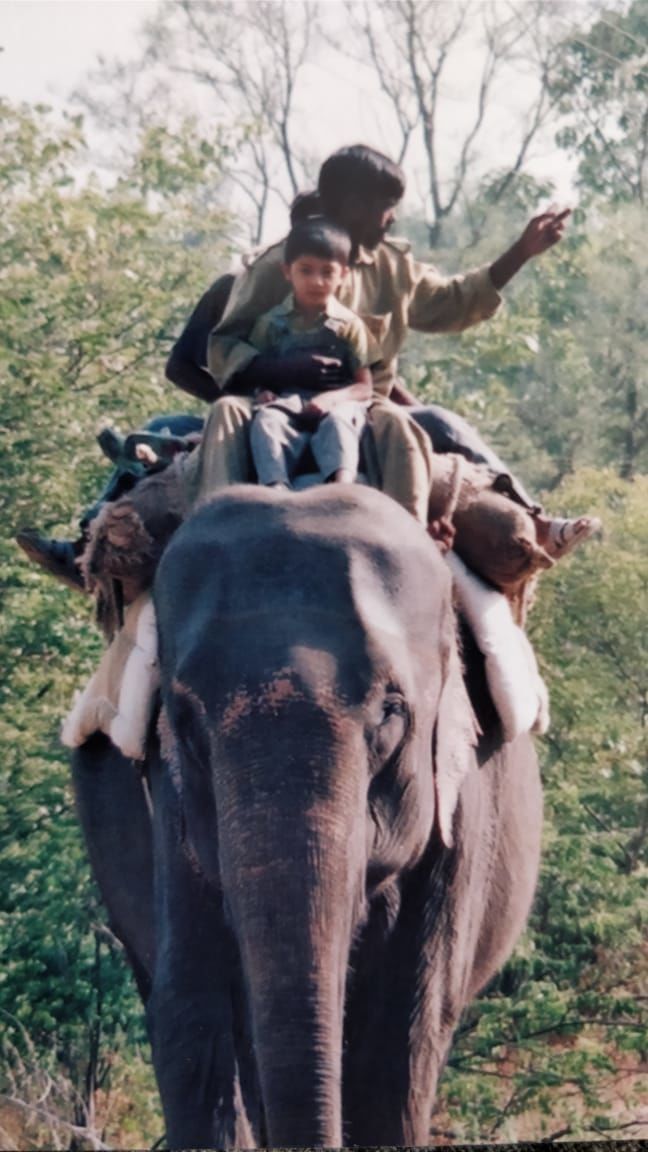 Do you like studying or has it been a hindrance in the calling that you have found in life?
I enjoyed studying science but I did not want to pursue it for my higher studies. Until class 12th, it was very difficult for me to take leave for ten days, thrice a year, to be in the jungle and then get back to coaching. My teachers would refuse to give a recap of what I had missed and without that, the new chapters would bounce off my head. To them it probably seemed like photography was a hindrance to my studies and not the other way around.
So I have always juggled the two. Every time the chemical equations began to haunt me, I used to start writing about my adventures on the back of the notebook, doodle some tigers and then get back to studying. There have also been times when I carried my study material to the jungle and prepared for exams. I never paused to wonder when and how these two contradictory lifestyles would intersect.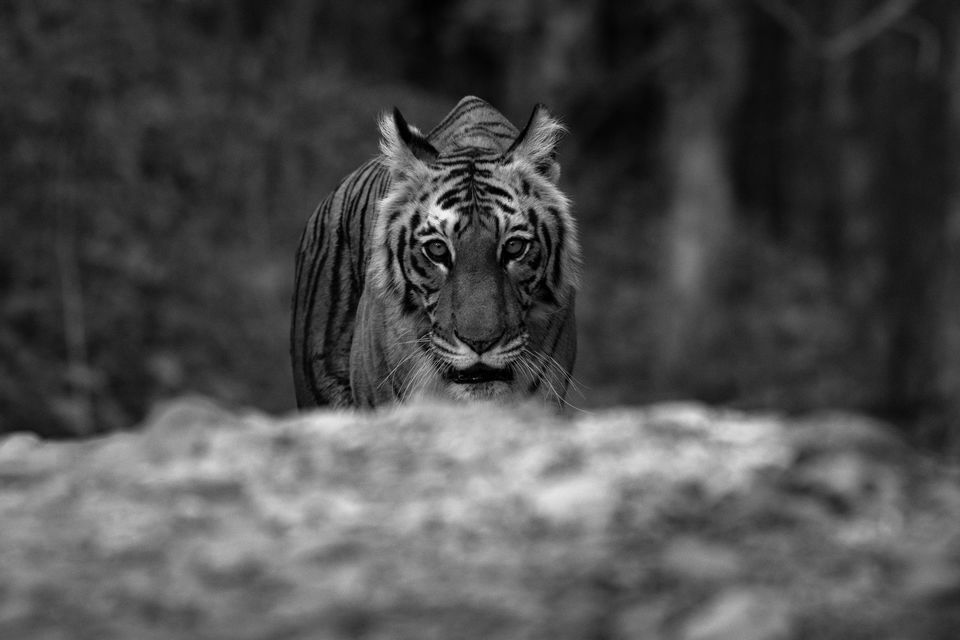 What does it take for teenagers to pursue their interests seriously when they are still figuring out what to do with their lives?
We live in India. Even the people we meet once a year do not spare a chance to tell us to be an engineer or a doctor. I do not think they help us in any way, and only add further confusion. Without a supportive environment, following your dreams might seem impossible. You just have to keep going though. I was all set to be an engineer because the society around me did not leave any other options. It was presumed I was academically weak because I never sat in any engineering entrance examinations and am going for visual communications instead. So you just have to not let it get to you!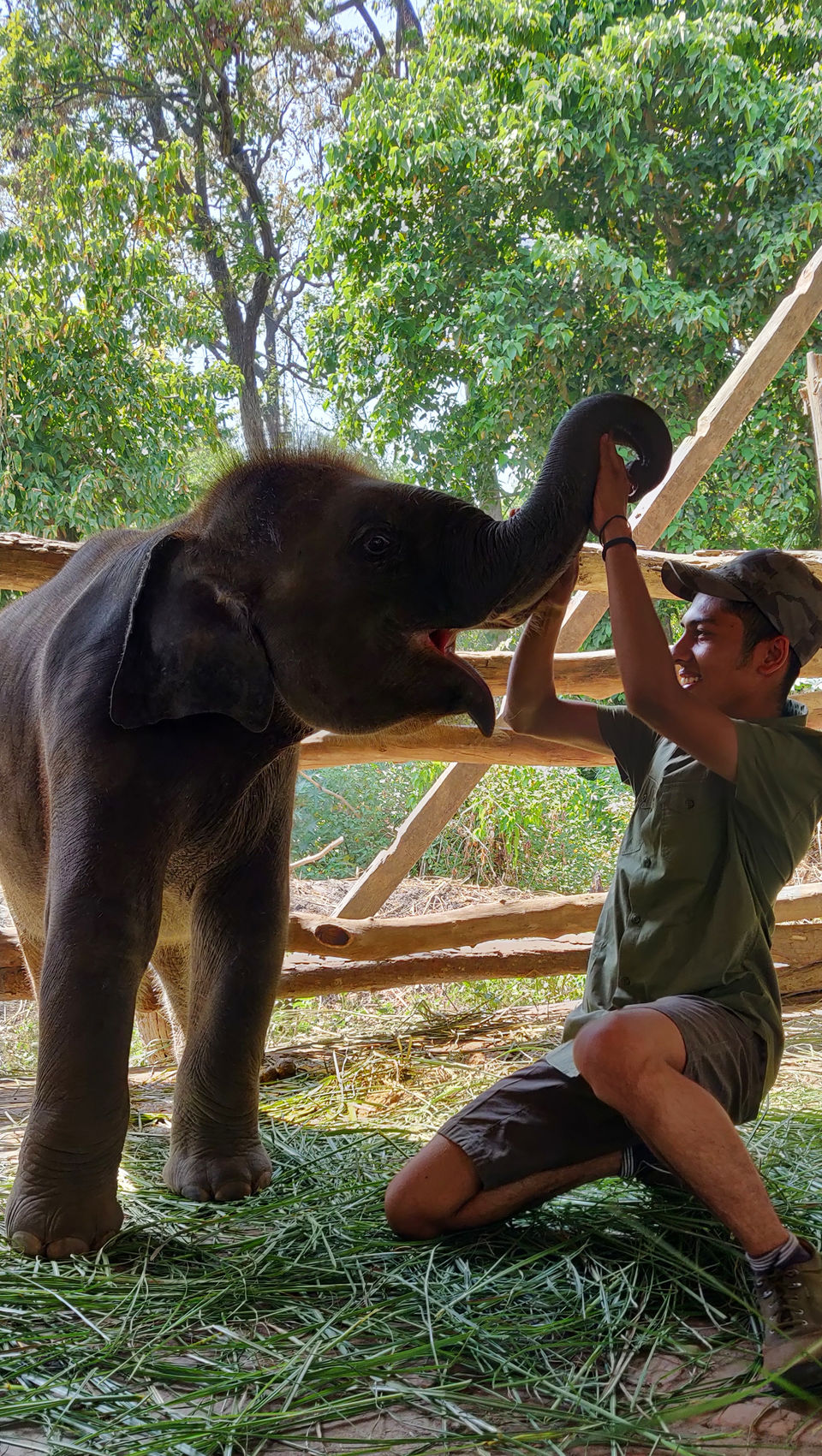 Social media pressure is real too. Photography is a trend now and a lot of people do it for the sake of likes and an aesthetic Instagram feed. That's okay, but it's more important to explore our interests than worry about likes. We do not have to limit ourselves to the walls created by social media appreciation, because nothing can be more harmful than that. It is simply a virtual world and things happen differently in the real world.
You clearly have the talent, how do you hone your skill as a photographer? Do you have any tips for aspiring wildlife photographers?
I do not consider myself a photographer yet. There is a lot I need to learn about both wildlife and photography. I am trying to work on a new style. I try to find the lowest angles possible and use nature's elements like leaves, branches, stones etc. to create a natural frame within the picture. I try to showcase the animal in its habitat. I also make sure to find a creative and aesthetic balance in the composition to support the picture. I am still practising and experimenting. The challenge is to create new pictures. There have been great photographers in the past who have already set a benchmark, so it's a testing task to click a picture which touches the audience and you yourself feel good having taken it.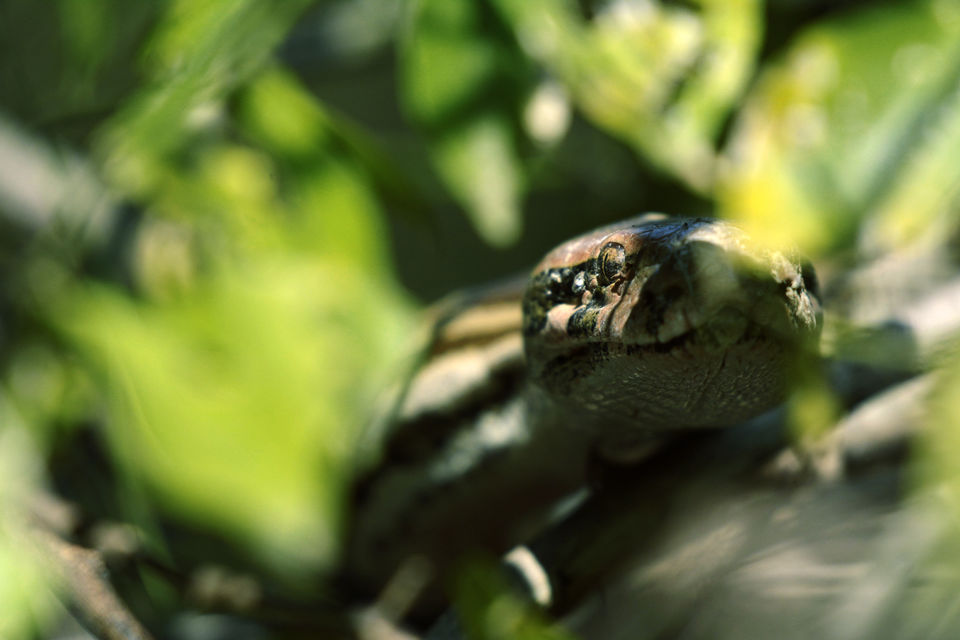 My tip would be to try out the basics one has learnt by being around the jewels of the forest like deer, elephants and other easily spotted animals. They give you the opportunity to try everything without any time constraints. A tiger might just come and go, giving you less than ten seconds.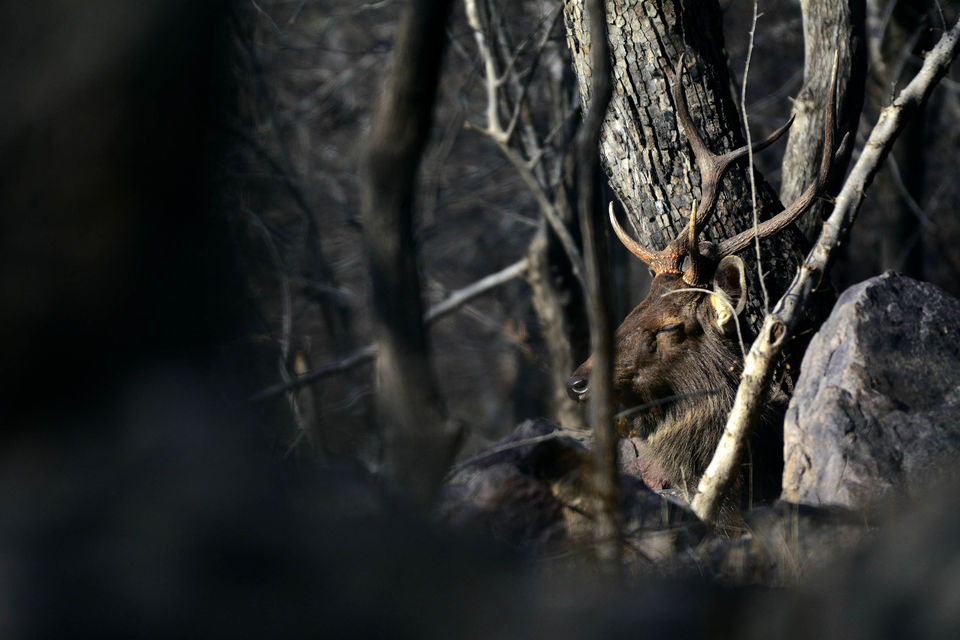 Besides that, the most significant aspect of wildlife photography is to learn to respect and love the animals. We are entering their homes and we need to give them their space and make sure we do not disturb them in an attempt to take the "perfect picture."
As someone who spends a lot of time amidst nature, what are your thoughts about the rapidly depleting wildlife?
It really haunts me to see the current state of Indian wildlife. My stand is to speak up for those who cannot speak up for themselves. But most of our fellow citizens lack awareness about our own species; it is therefore far-fetched to expect the plight of the animals to concern them. We see animals as completely separate from us, although we are all part of one nature. It is not just tigers, elephants and rhinos–thousands of species are on the verge of extinction. Unless and until we educate the masses about the country's biodiversity, it is impossible to save our forests and their residents.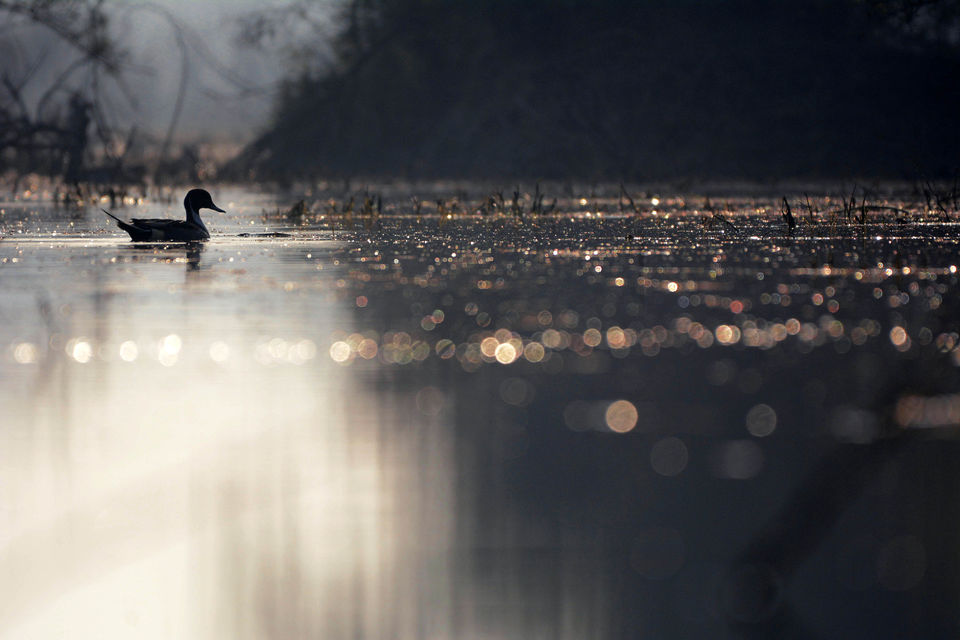 Do you know what your end goal is?
It is too early for me to tell you what my end goal is, but it is about protecting our natural world. I want to arm myself with a skill-set that lets me construct and communicate messages of awareness that can impact people's choices before mankind overwhelms the natural world. Every frame tells a story, and I want to make stories that can influence communities; each one uniting people to take a step towards keeping this world a verdant refuge for all.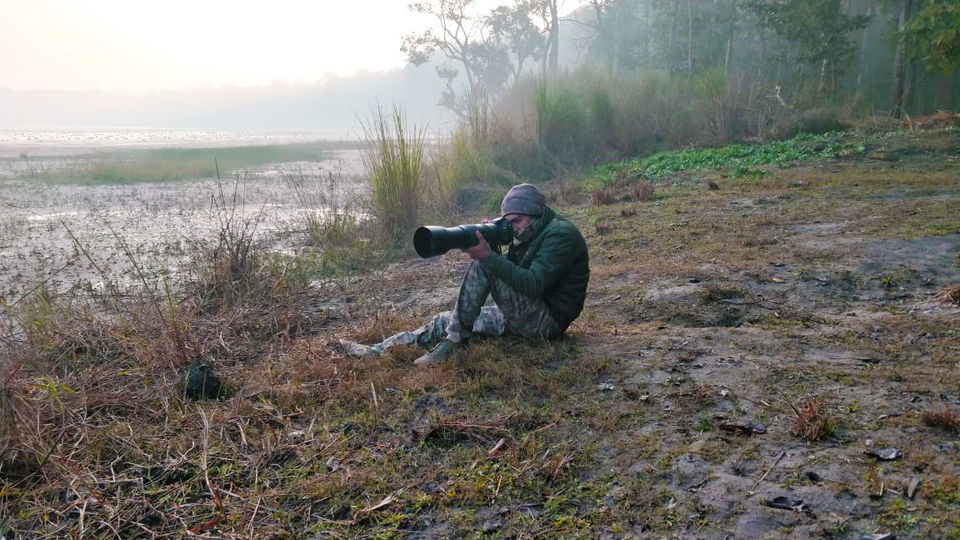 Follow Ali's thrilling journey into the wild through his profile, Facebook, Instagram and blog!

Get travel inspiration from us daily! Save our number and send a Whatsapp message on 9599147110 to begin!