Destination doesn't define your trip. You define your trip.
Who said Goa is only about party and booze? Goa has plenty of flavors to it and it is you who'll decide what you are served.
For those who love calm and relaxed trips, Goan culture is actually perfect for you. "Susegad", meaning a contented form of life, is actually a concept associated especially with Goa! Did you know that? Me neither! So, for more people like me out there, we can actually live the concept. All it takes is maintaining a perfect balance between fun and relaxation.
1) The Inevitable Excitement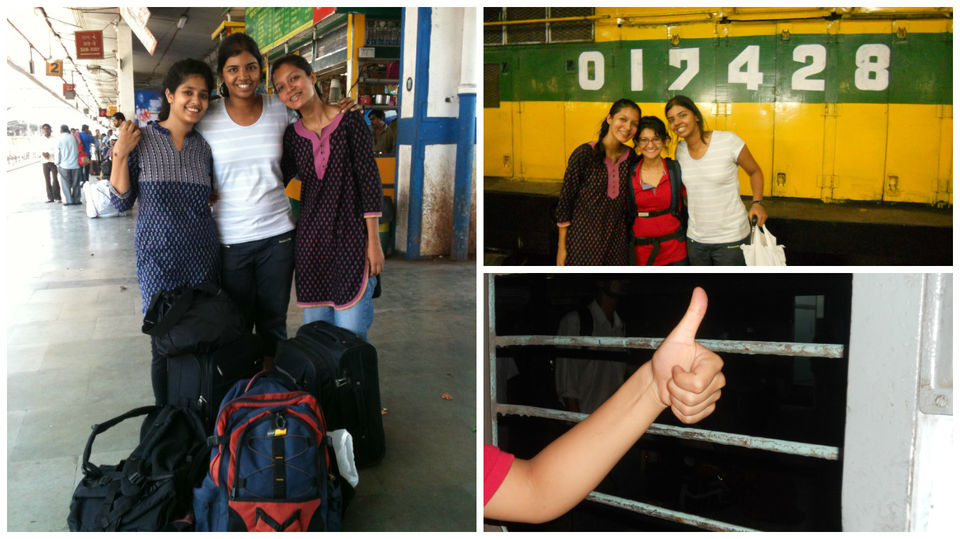 Even if you don't like to party hard or don't have a crazy streak in you, you would still fall in love with Goa. With every passing second, your heart will pump faster. You will slowly but surely be engulfed by the "Goan" spirit!
2) Slow and steady wins the race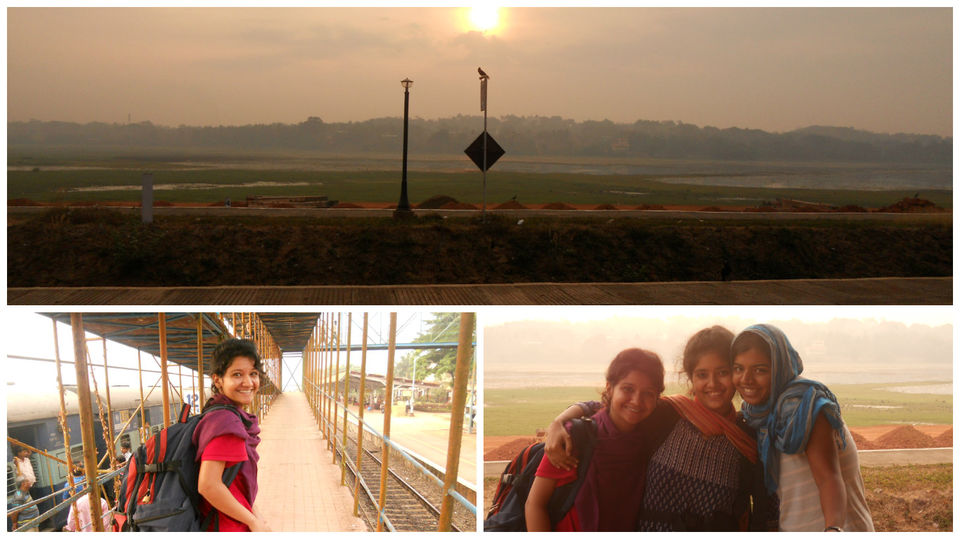 Experience Goa like a glass of wine. Don't rush it. Savour each sip. Goa is slow and quiet if that is what you want it to be. And before you know it, you will ease into it's pace.
3) The Drives
No matter where you go, you will hit the roads. Courtesy the hint of beach in the air you breathe, wind in your face, company of your choice and hilly tracks all this while, you will wish for the drives to never end.
4) The Beaches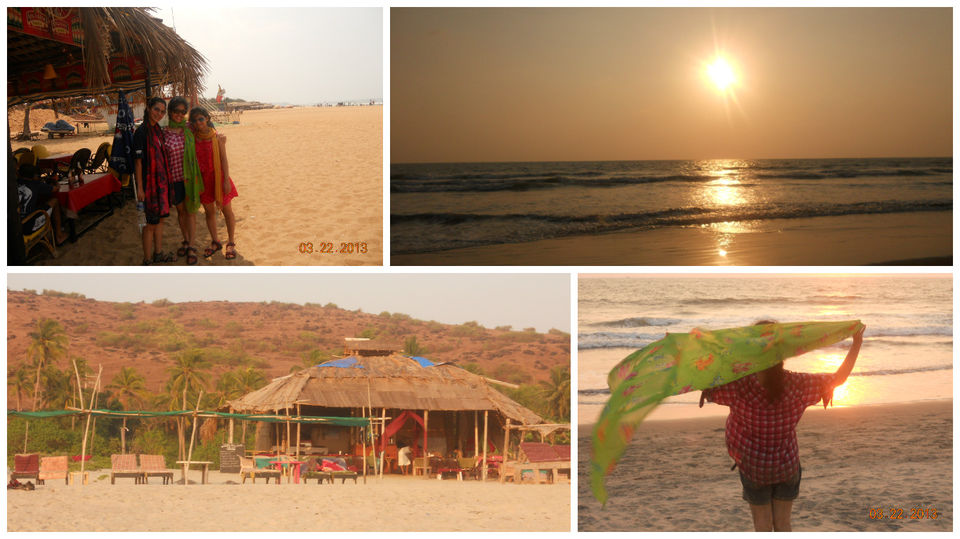 Not all beaches are crowded and busy. Take your time to find yourself a secluded one. We found an opening to Arambol beach which gave us the most grand beach experience ever. The sea was ours, the isolated shack was ours and we gave in completely to the moment. For those few hours, we owned a beach!
5) The nights under the open sky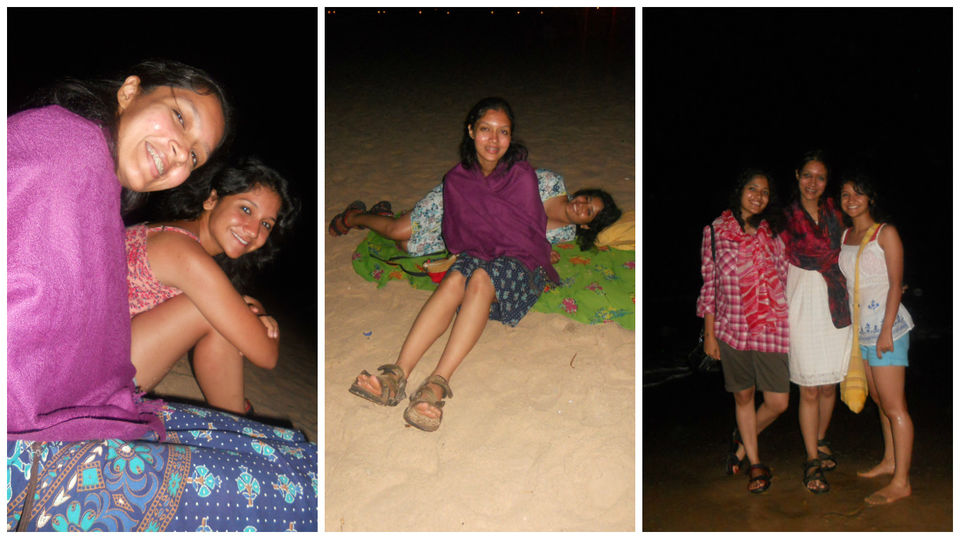 Take [or maybe not] a blanket and lie down on the sand to relax. Get in tune with the symphony of the splashing waves and breeze, to eventually fall into the most comfortable sleep ever.
6) The Shopping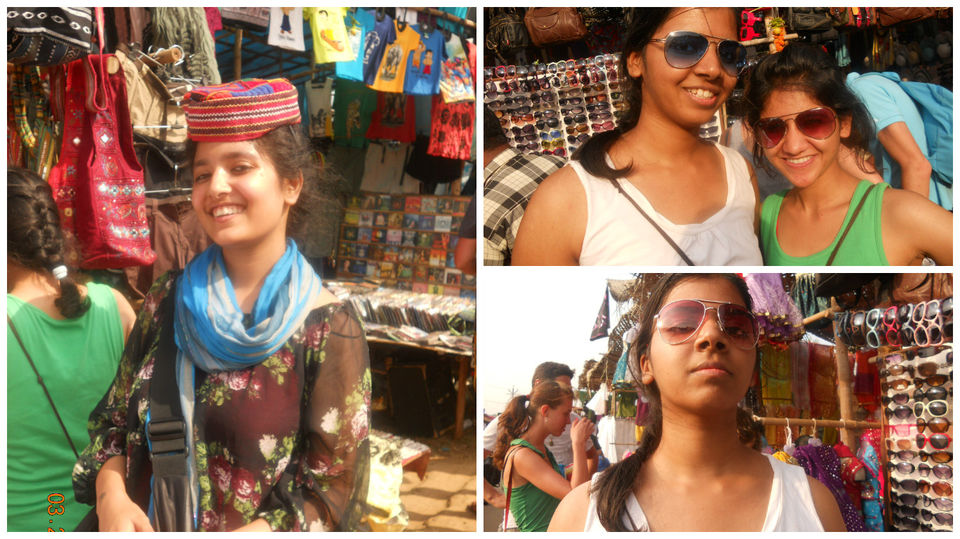 Wednesday is all about Flea Market! Go to Anjuna beach and explore the flea market. You may end up buying nothing (which I doubt) but you are bound to have a lot of fun.
7) The Food and Drinks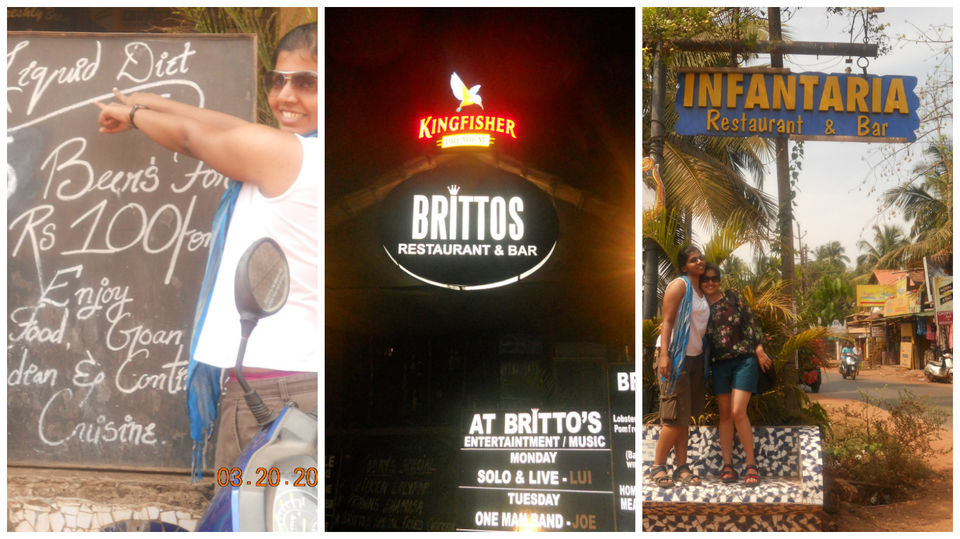 Sea Food lovers, Goa is your paradise! The spreads, no matter where in Goa, are delicious. And for those who enjoy their drinks, the booze is in plenty too. You can never go hungry [or thirsty] in Goa.
8) Special mention: Feni [Not for the faint hearted]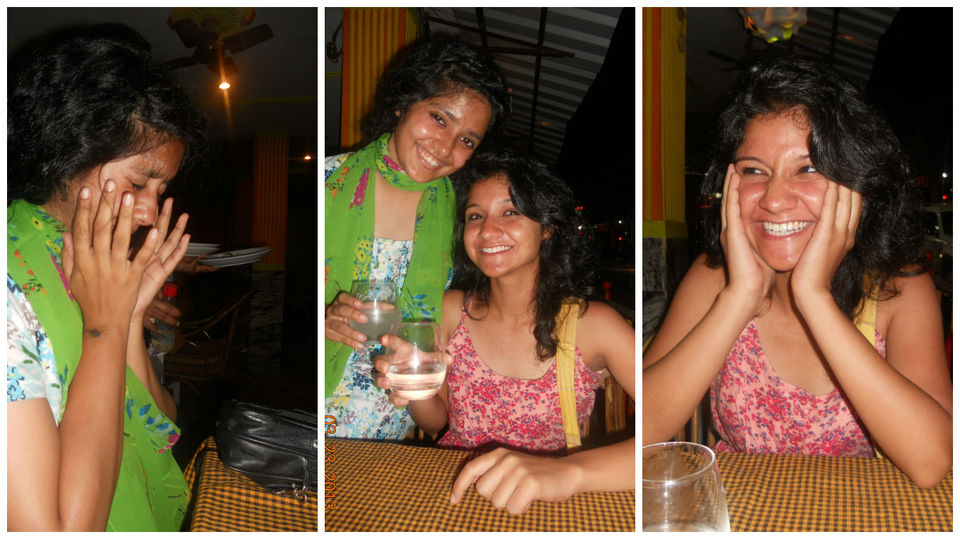 Want to see what the fuss around Feni is all about? Give it a try. Although I must warn you, it is not a drink for everybody.
9) Enjoy the cliches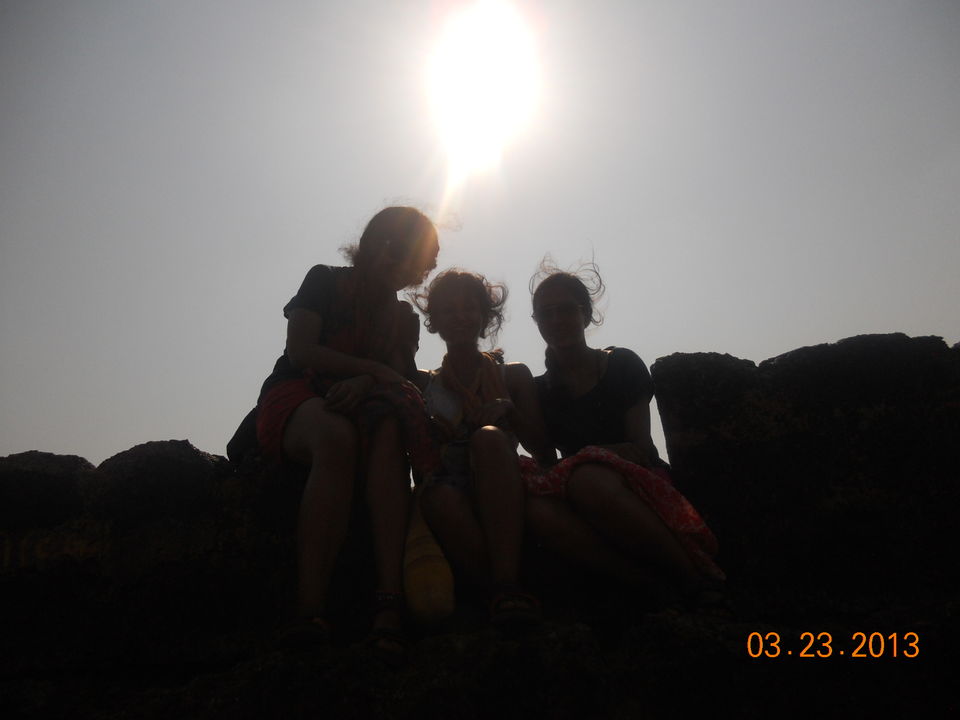 Explore the famous beaches, try the temporary tattoo if you want to. But most importantly, conquer the Chapora Fort. Enjoy the bird's eye view of Vagator Beach. If you time your visit correctly, you will be the only ones up there. Just make sure that you don't forget to take that one cliche click on the walls of the fort or trust me, you will regret it later.
10) The Heritage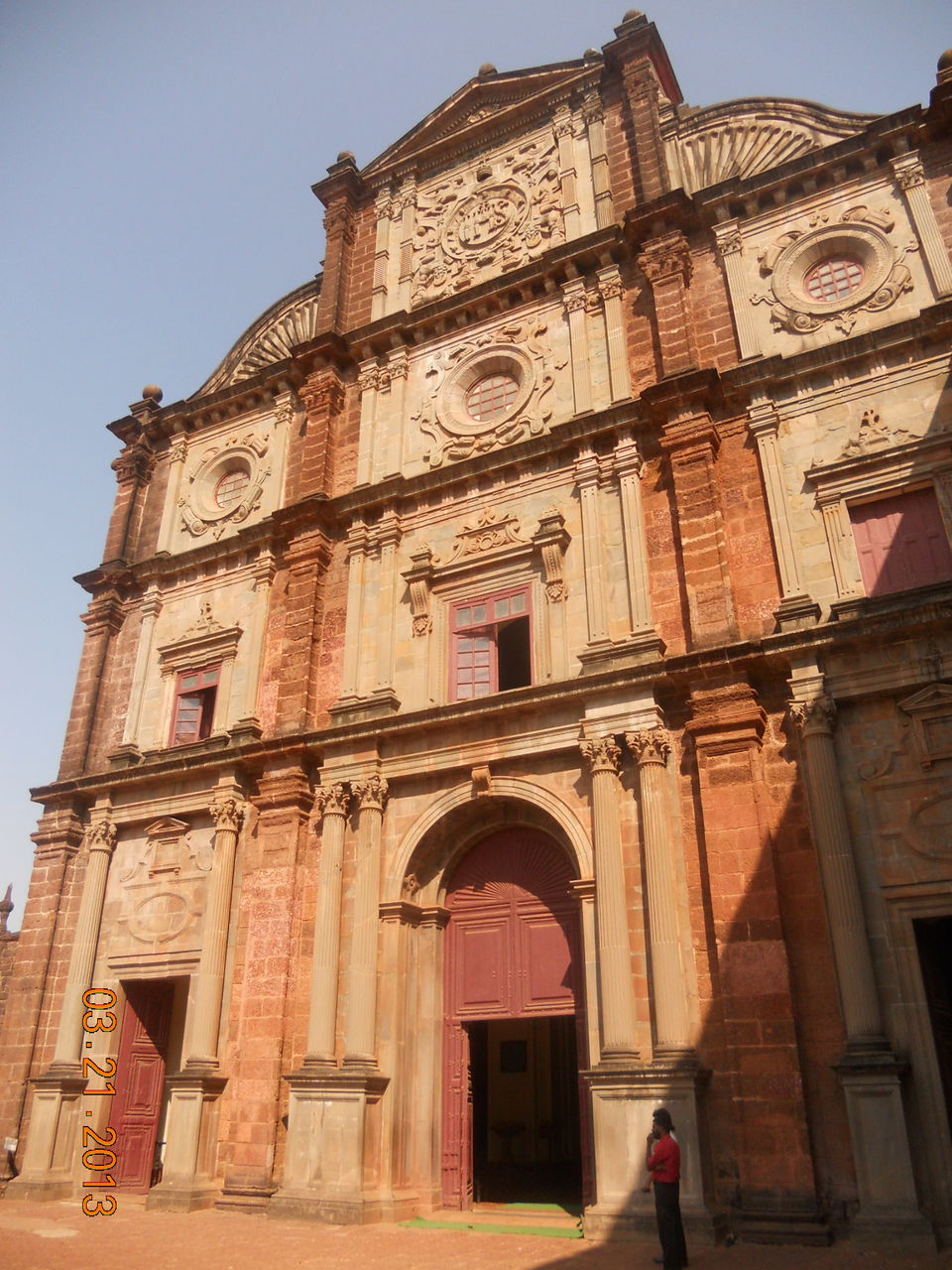 For those who enjoy culture, monuments and heritage, Goa has a treat in store for you. The splendid architecture in South Goa is waiting for you.
All I want to say is, Goa will never disappoint anyone. Who ever has been there has returned to say "Maka Goeya boray lakta!".
After all, Goa strongly believes in enjoying life. And asks you to do the same.