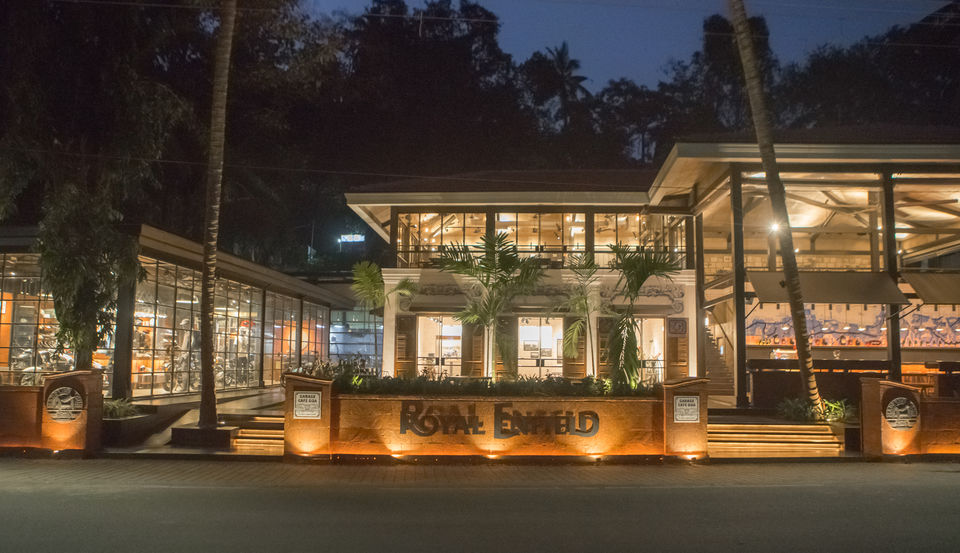 "Dug Dug Dug Dug Dug Dug Dug Dug Dug Dug Dug Dug"!
Did you just imagine a bullet when you read that? Of course you did. The longest-living motorcycle company in history has always been in the limelight for its torquey engine, unwavering stability, charming quaint looks and how can I miss, the THUMP!
Royal Enfield does not just manufacture bikes, they build responsible ridership, a sense of community and respect towards the road, your fellow riders and pedestrians. Being the top contenders in the Indian market, RE has never gone the conventional way to promote their products, instead they have practically proven what their bike is capable of by organizing rallies and rides to the most remote locations in India.
One other such initiative is the Garage Cafe which is the first of its kind by RE in India. This space does not just have a cafe but also a museum, a merchandise store and an actual garage. You can relax with a brewed beer or just a cup of coffee while you get your bike serviced. Read on to know more in detail about the Garage Cafe.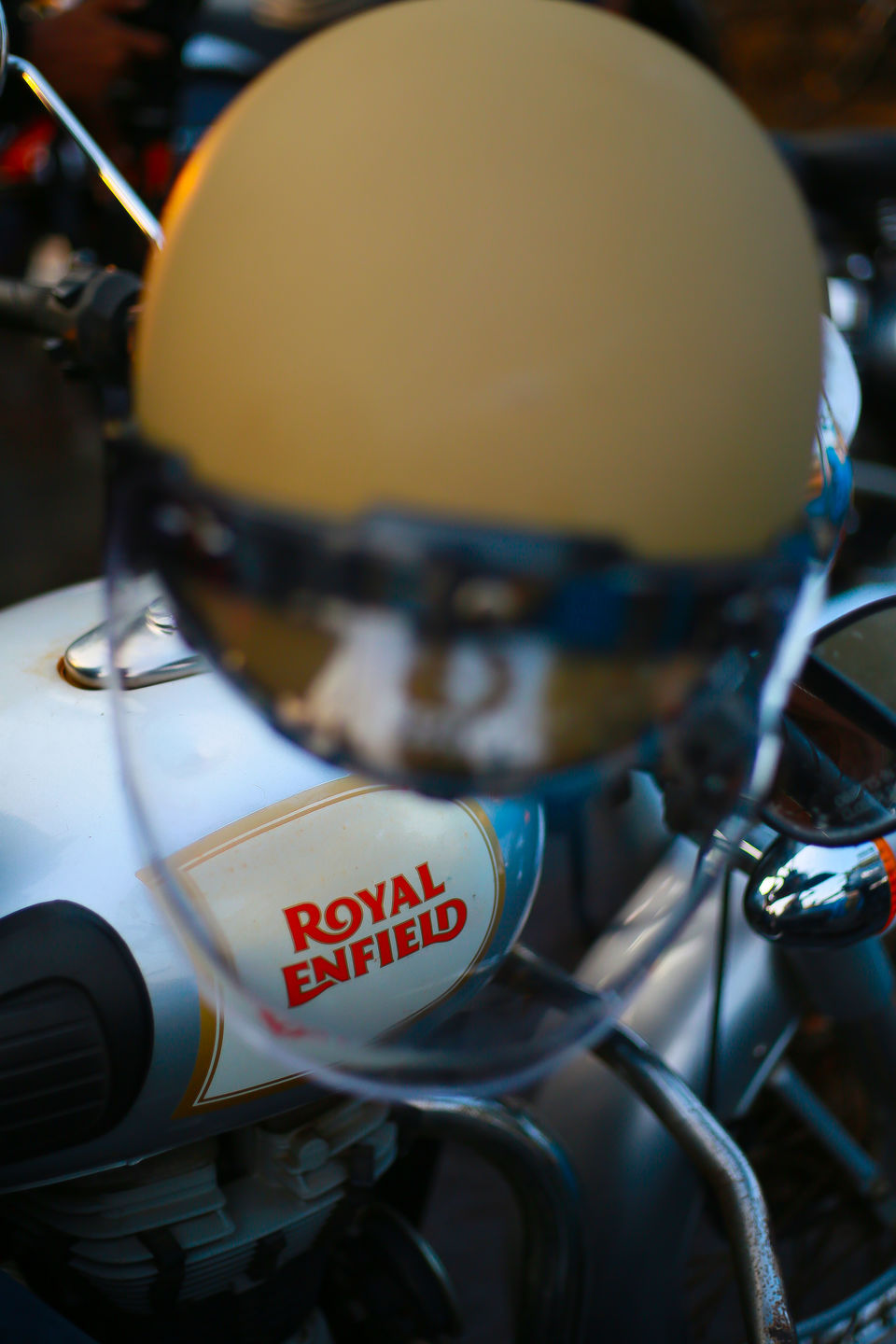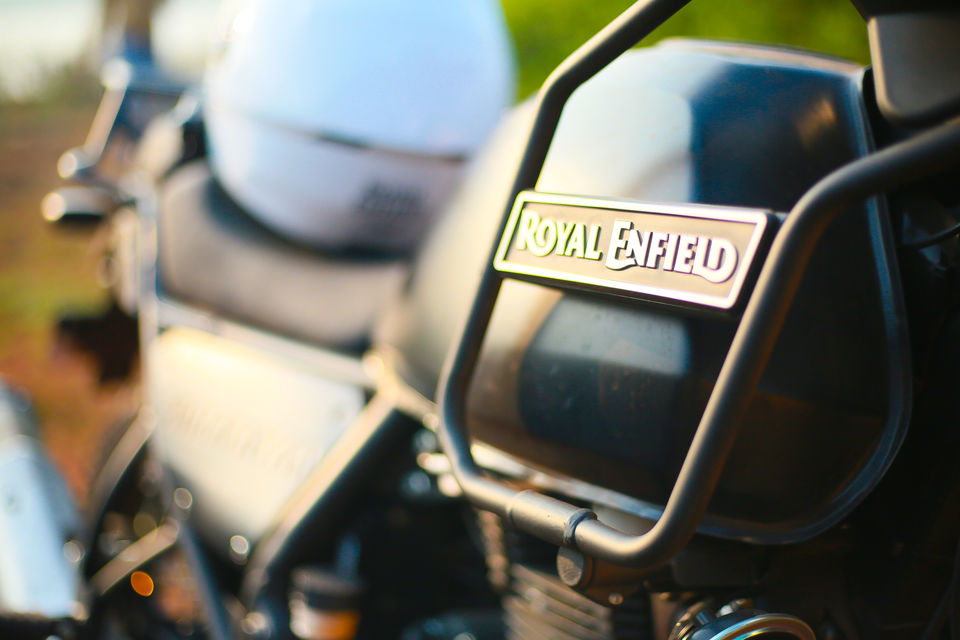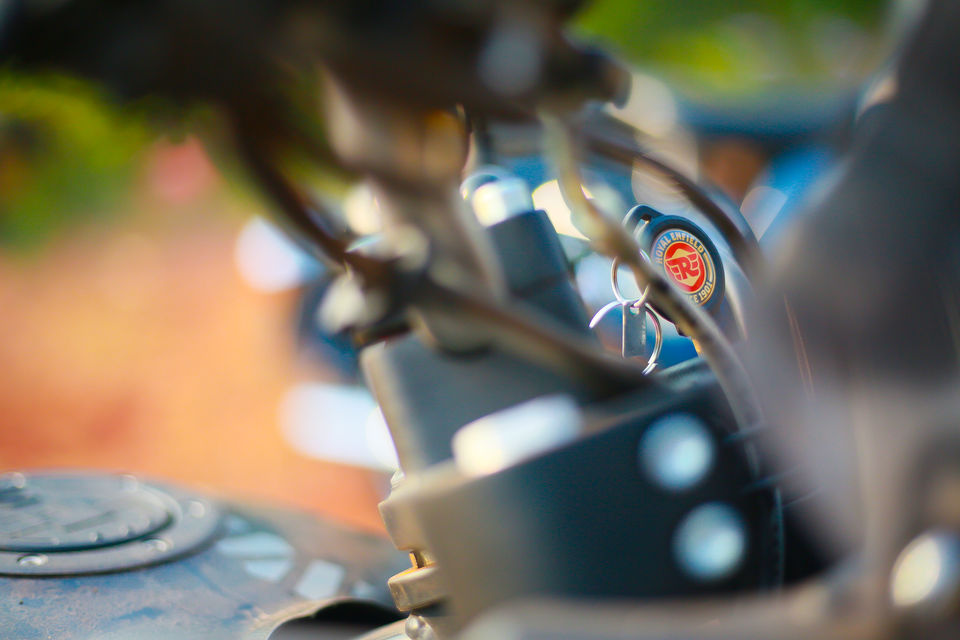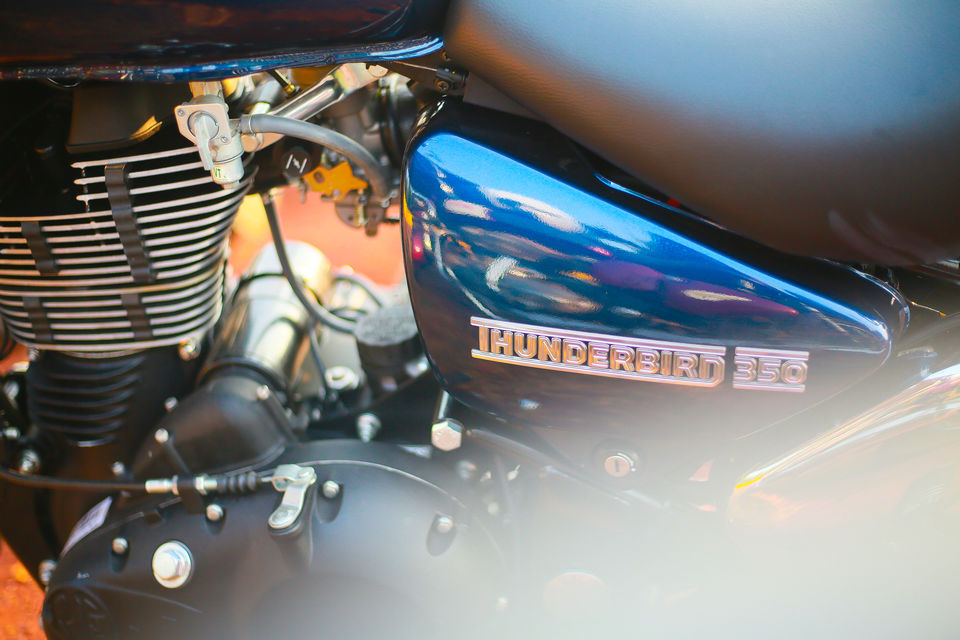 Location: The Royal Enfield Garage Cafe was opened a couple of weeks ago in the Arpora- Baga Creek road. Intricate designs, attention to detail and an attempt to bring back a piece of history took over 2 years to conceptualize and complete. There is absolutely no way you would miss it, the long line of Royal Enfield bikes neatly placed right in front of the cafe will make you want to stop and look.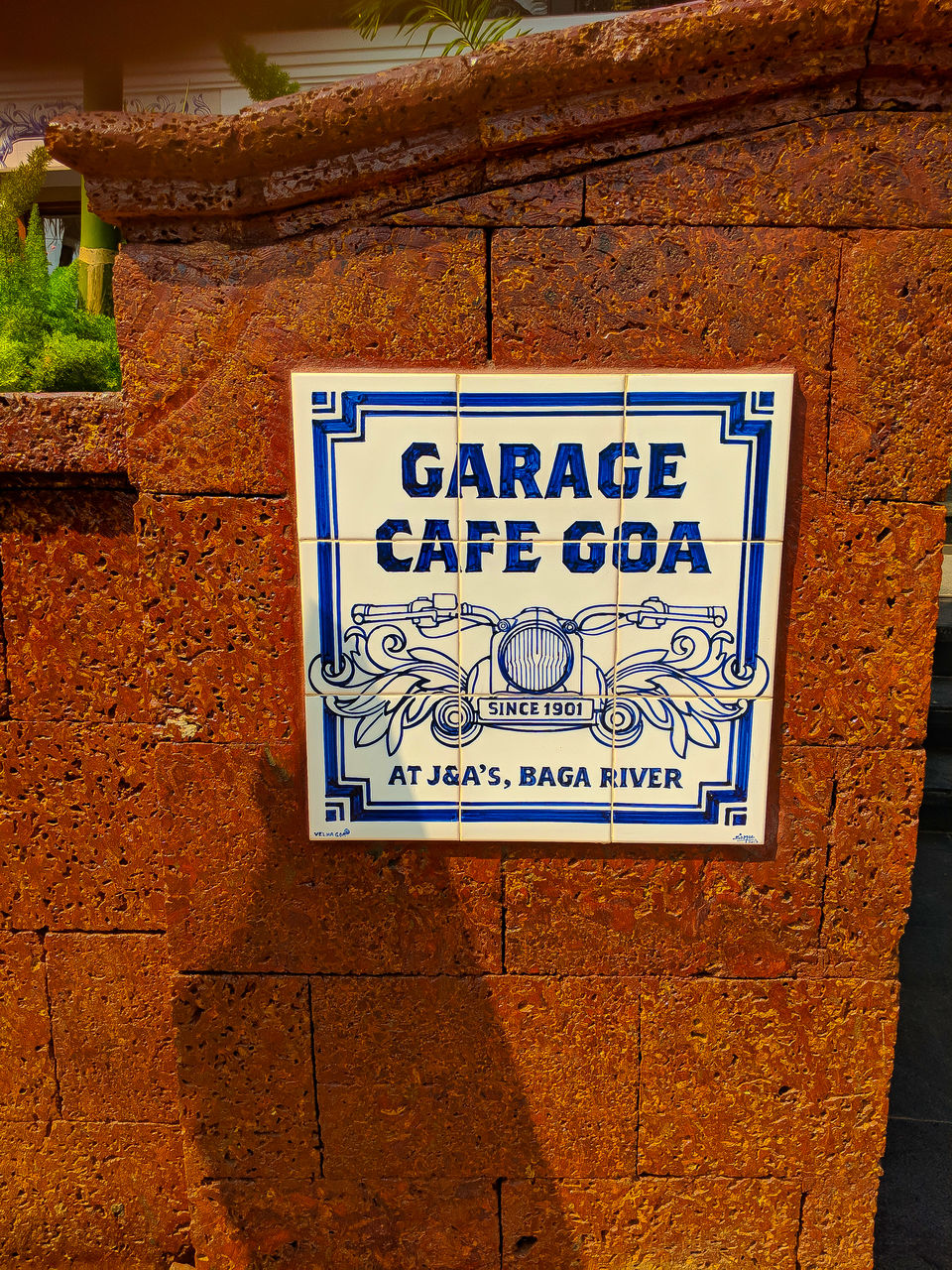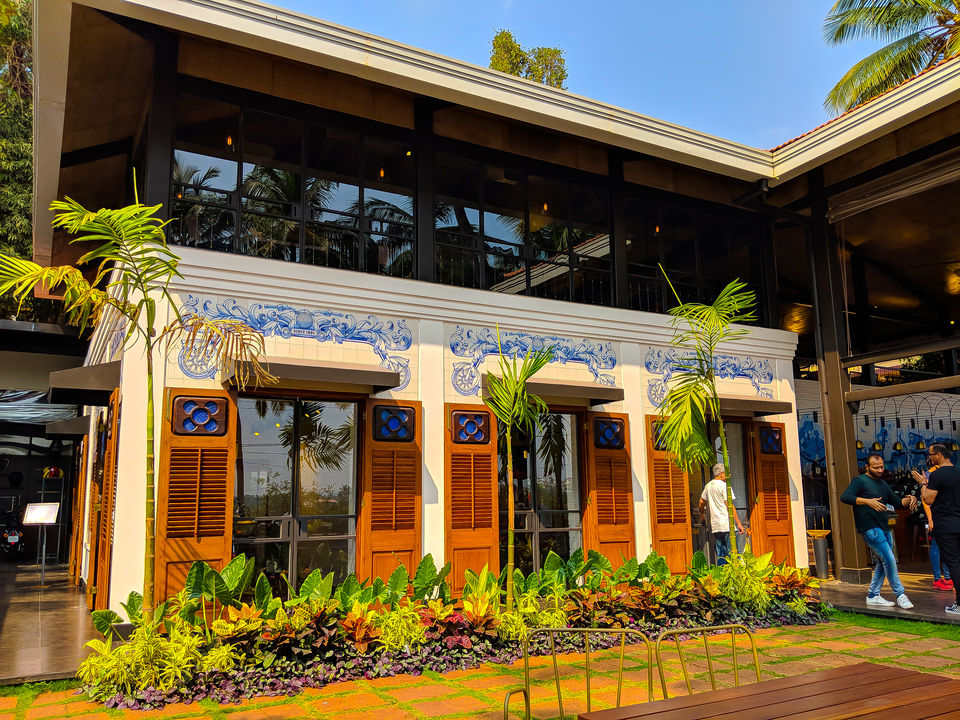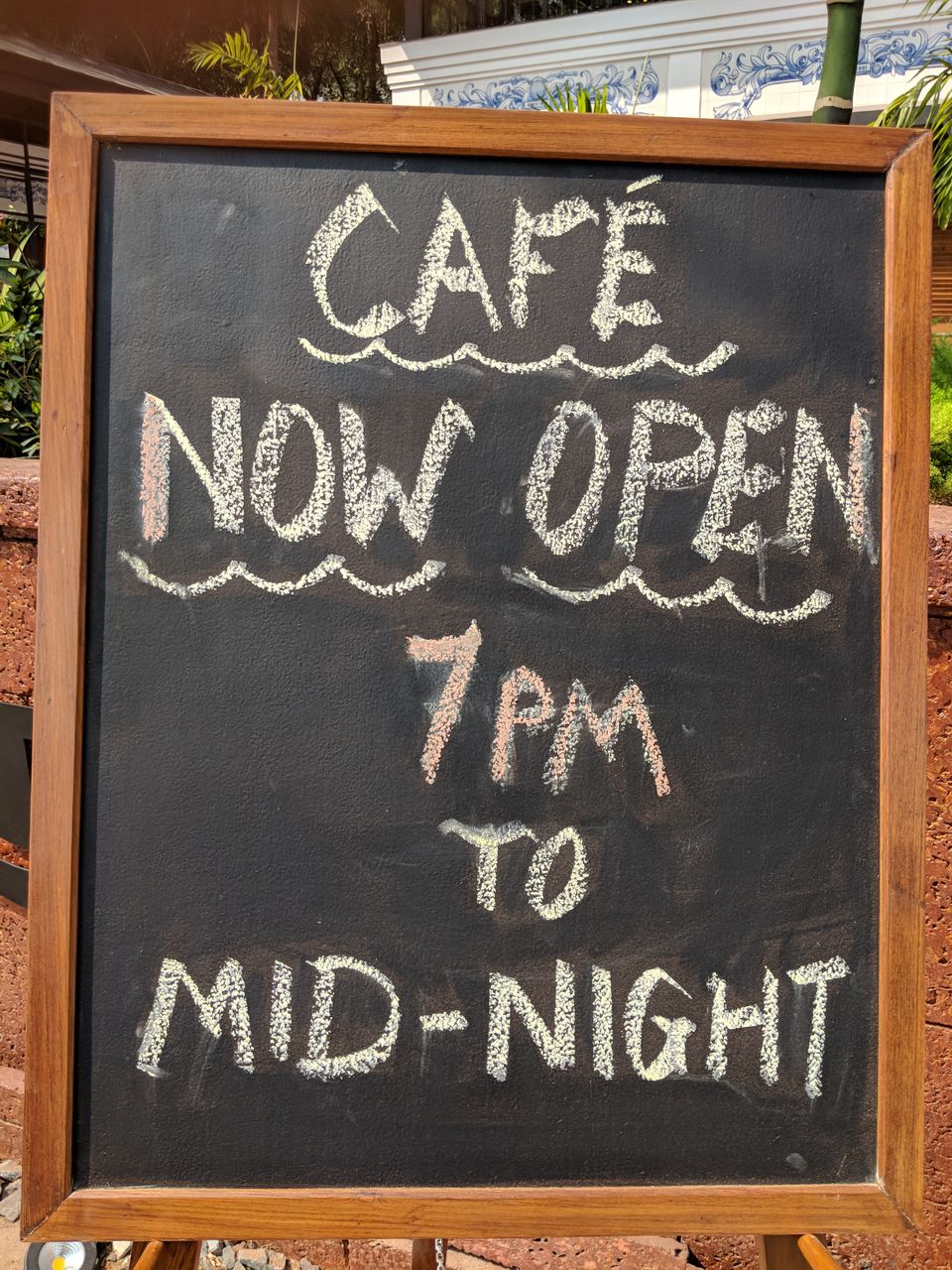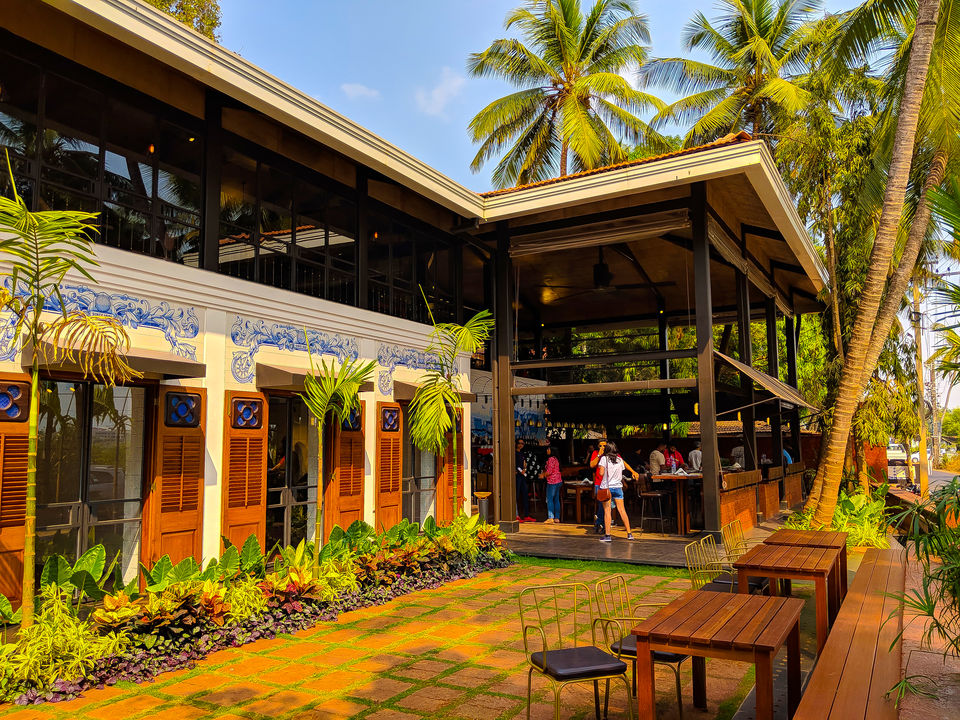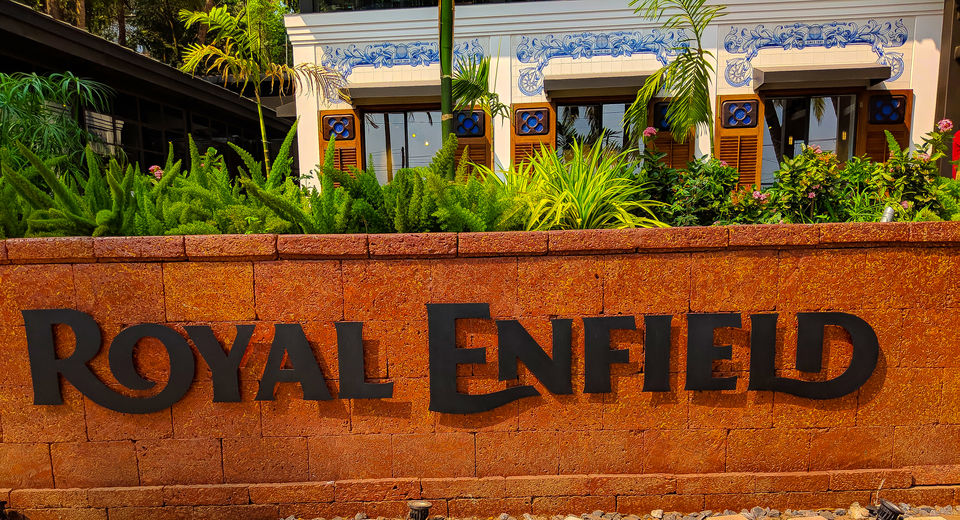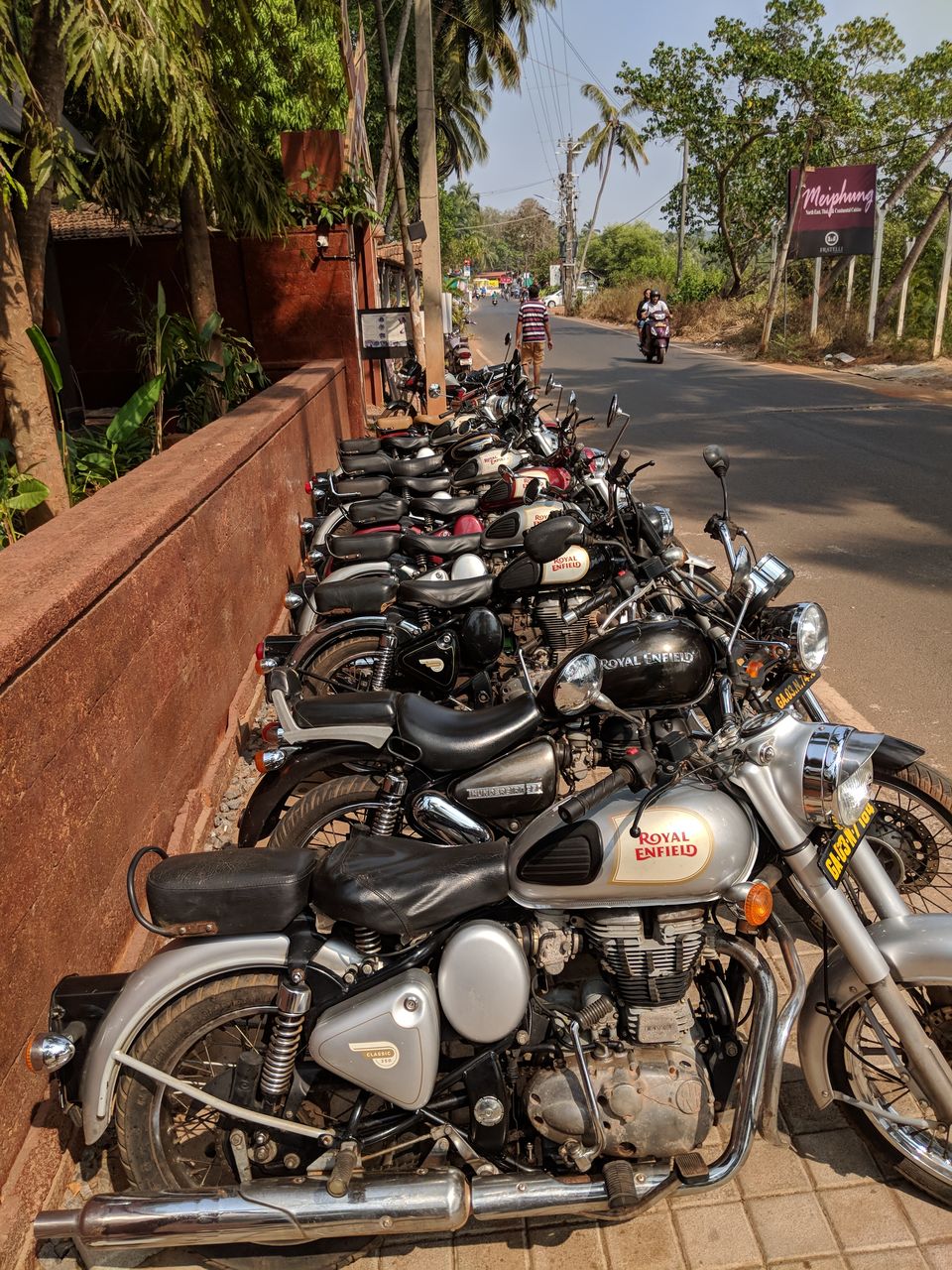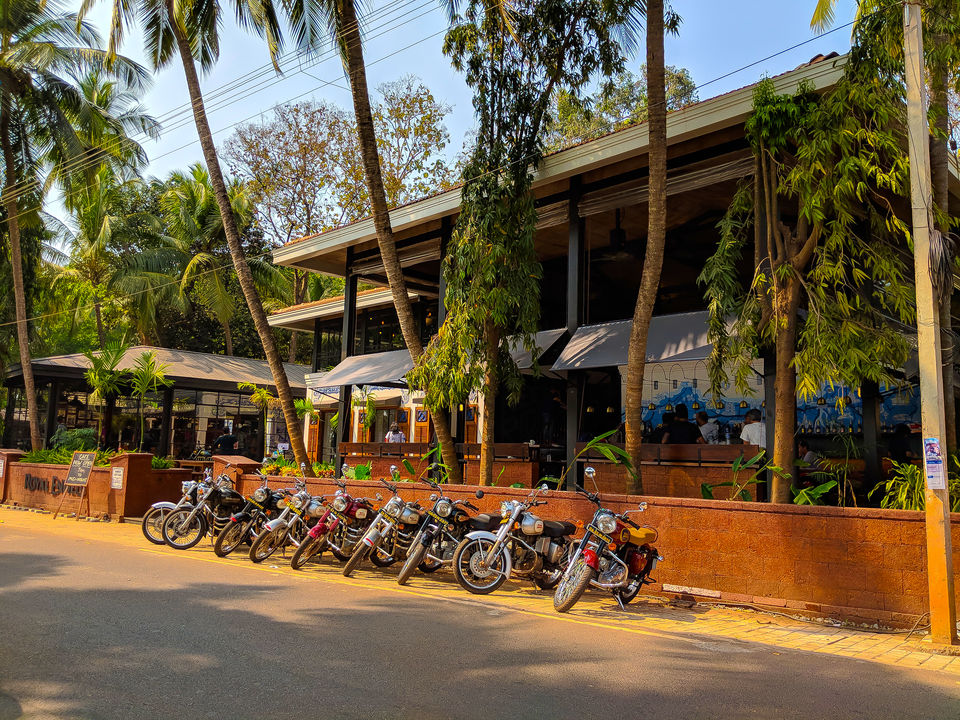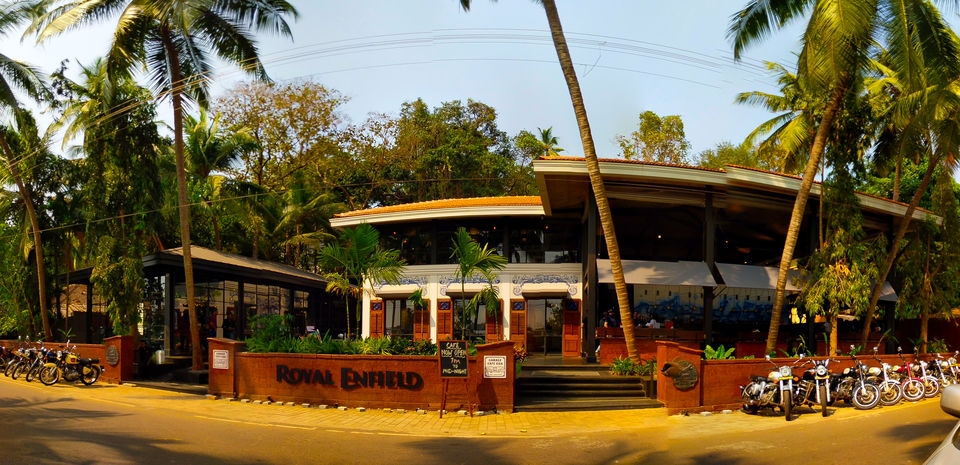 Agenda: Ever since its invention, motorcycles are an integral part of a huge section of the society. This cafe aims at including and engaging not just the core bike enthusiasts but the non-riders as well. Their love for motorcycling can be seen by the Royal Enfield way through food, beverage, music, entertainment and emotion. The laid-back, unpretentious and relaxed way of life is the main agenda of the cafe.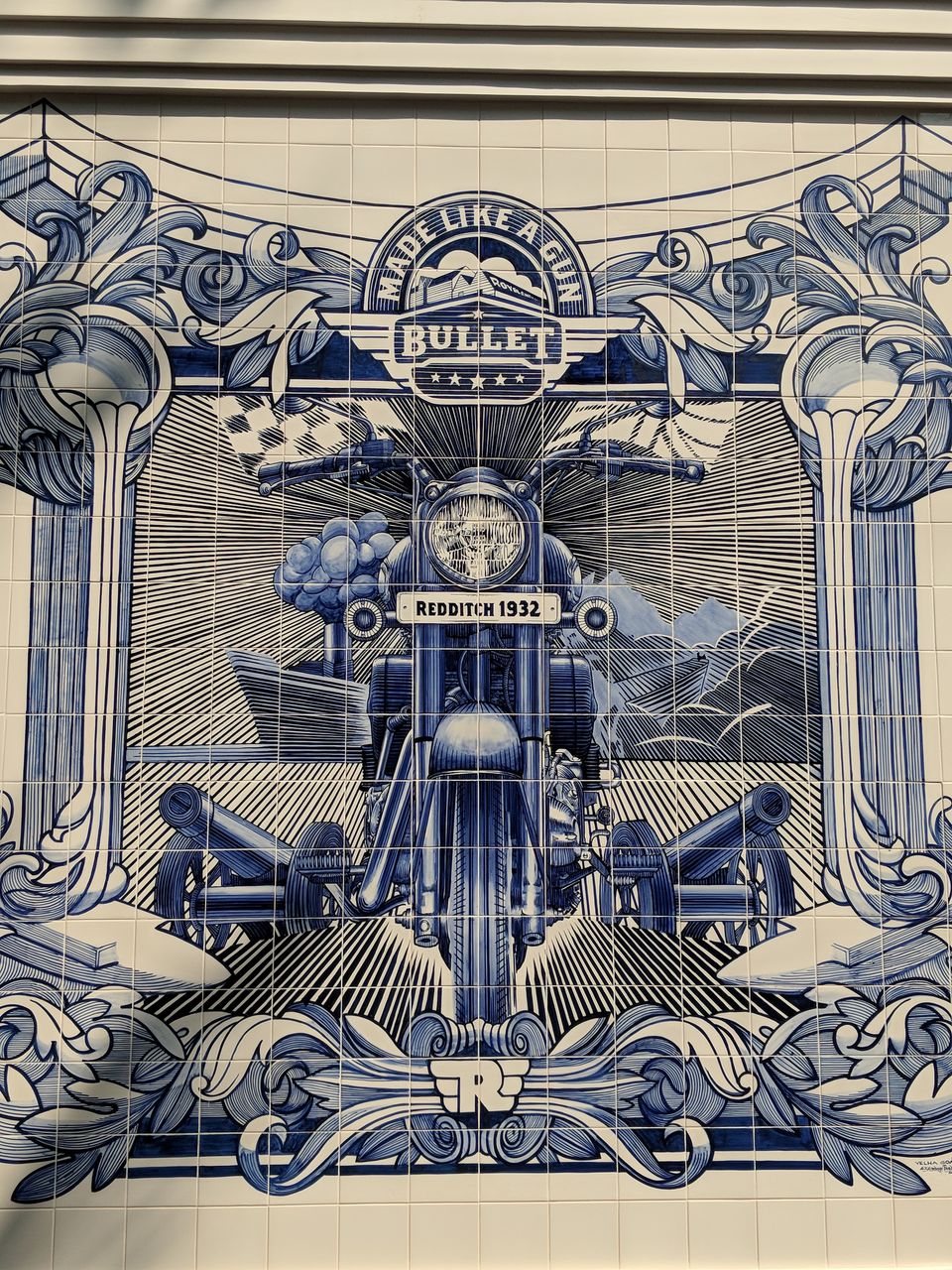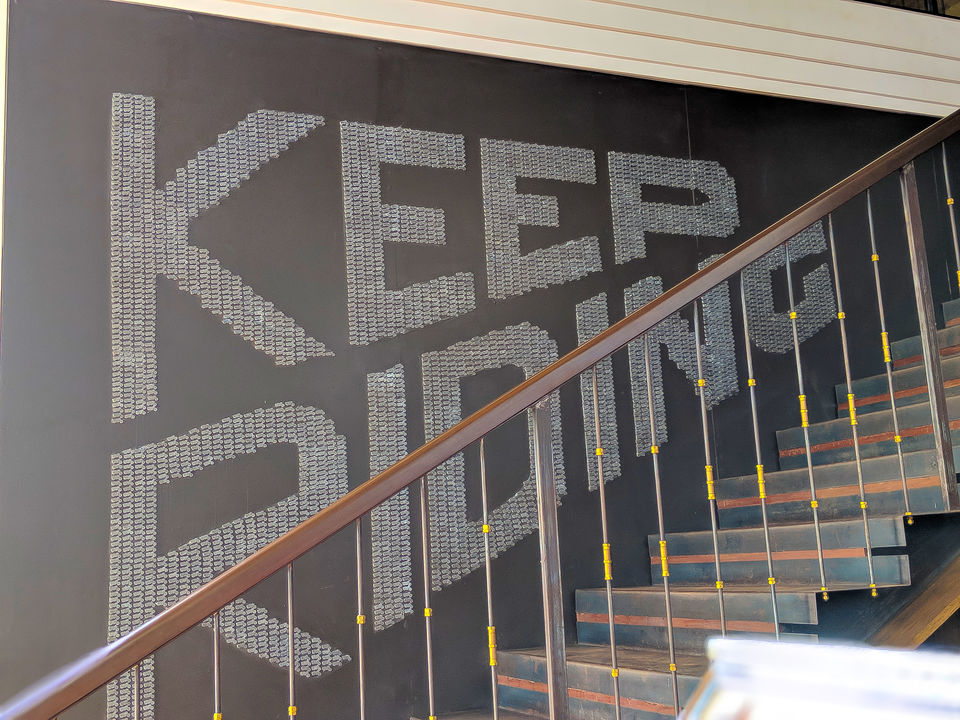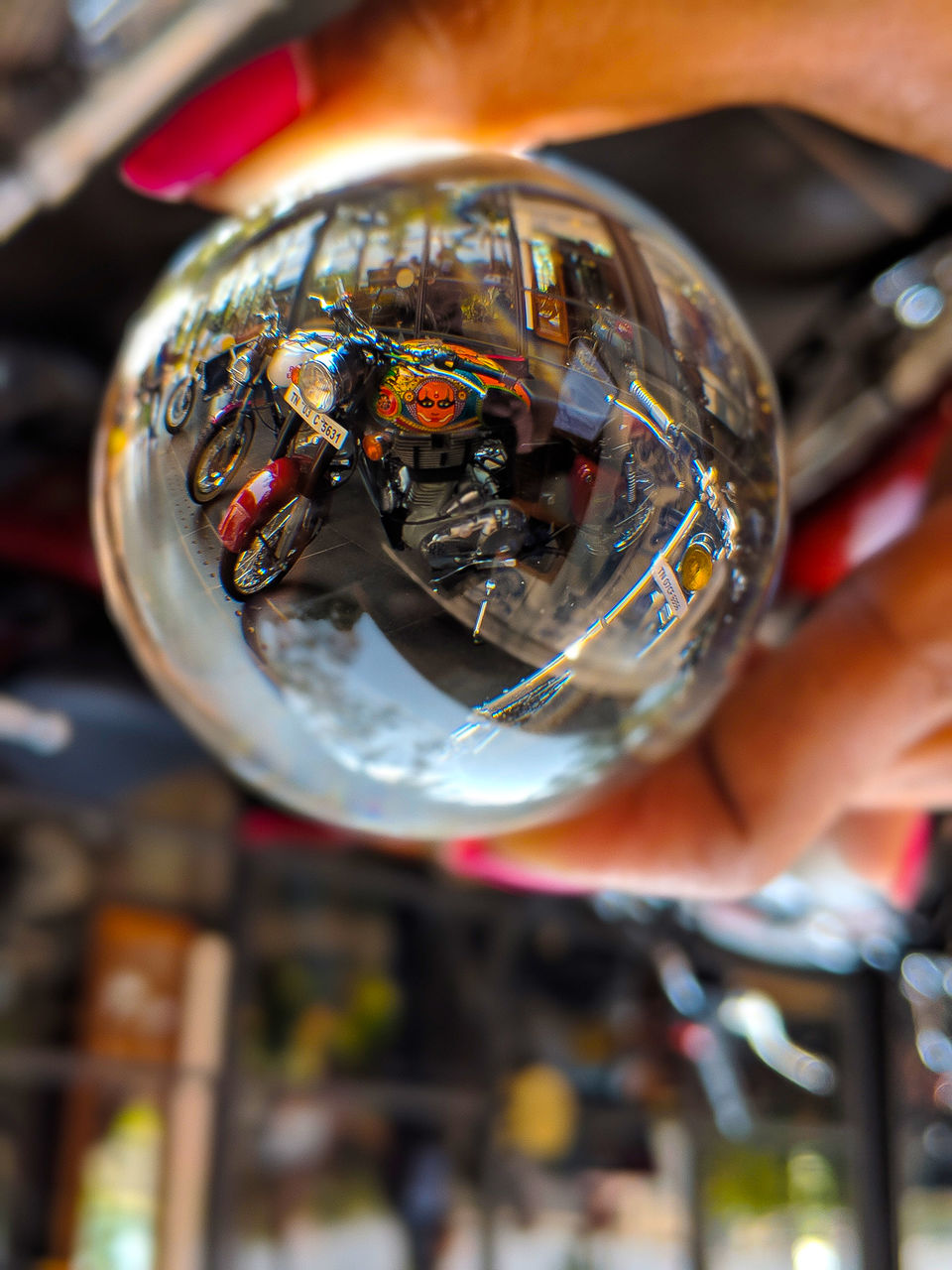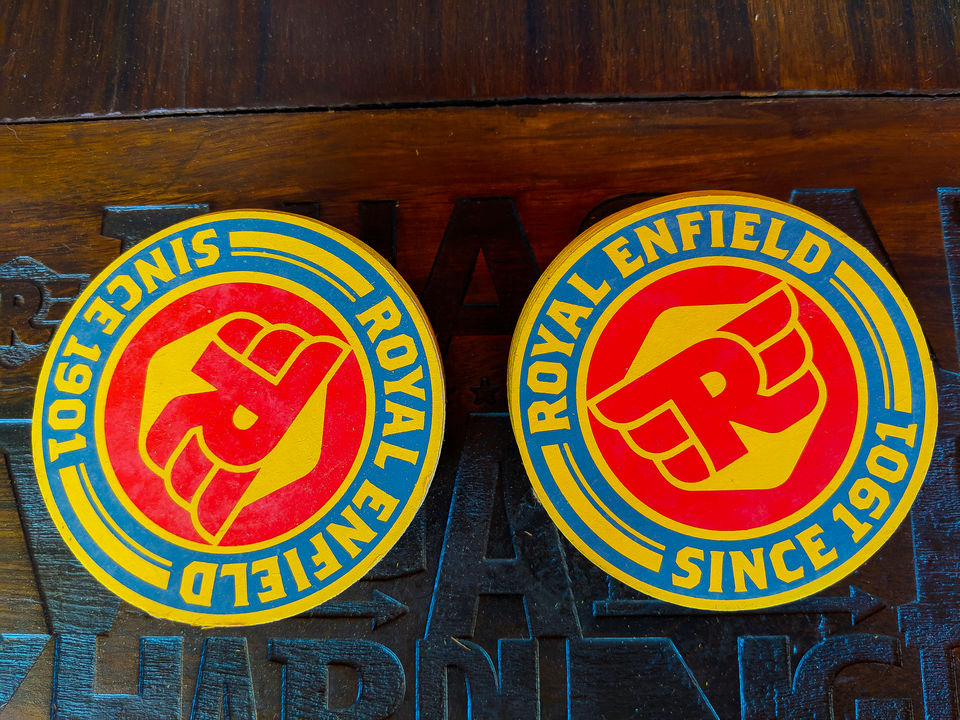 Museum: The motorcycle museum and gallery speaks of the past and present of Royal Enfield. Some of the items at display are, 1939 Flying Flea motorcycle, original 1963 Continental GT café racer, 1965 MK-2 750cc Interceptor. Rooster Trike (a Himalayan specially made to ride on the beaches of Goa) and The Good Trip Bike are the other custom bikes on display. The actual working engines in action with detailed description will give you an insight into the glorious world of Enfield.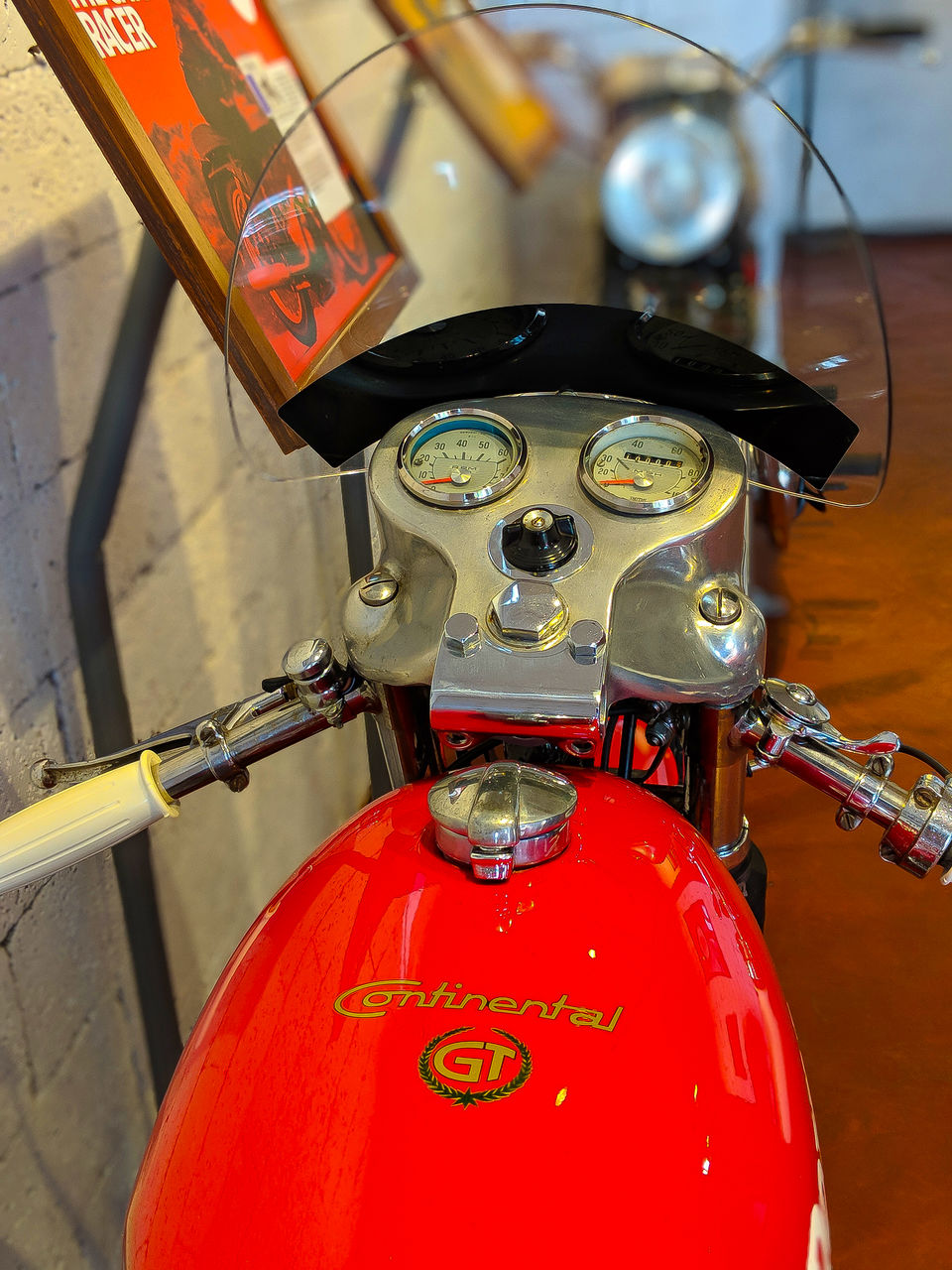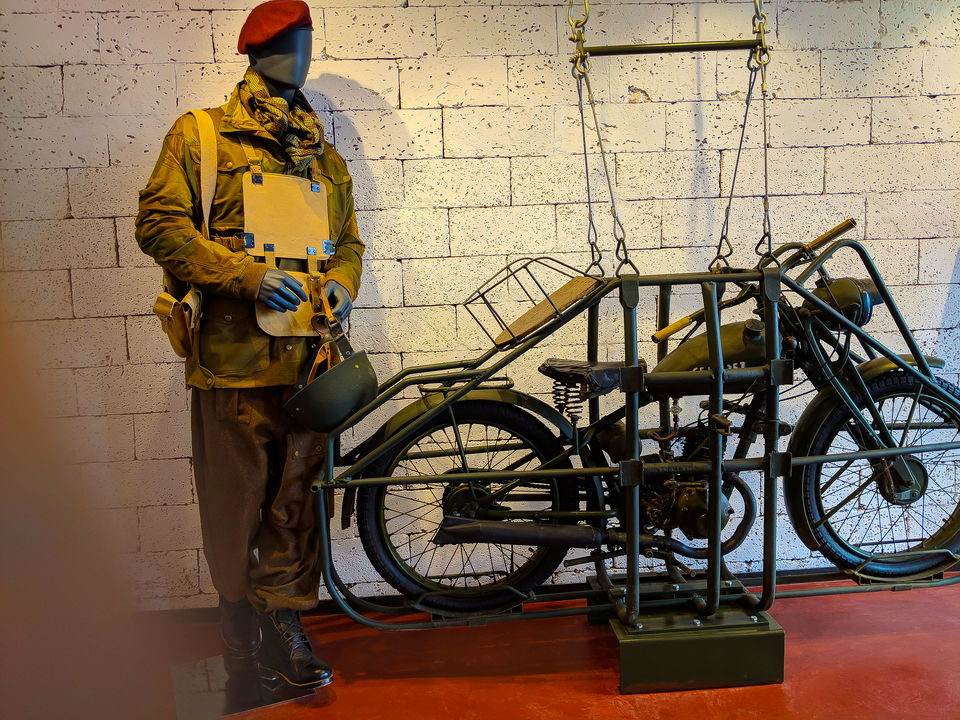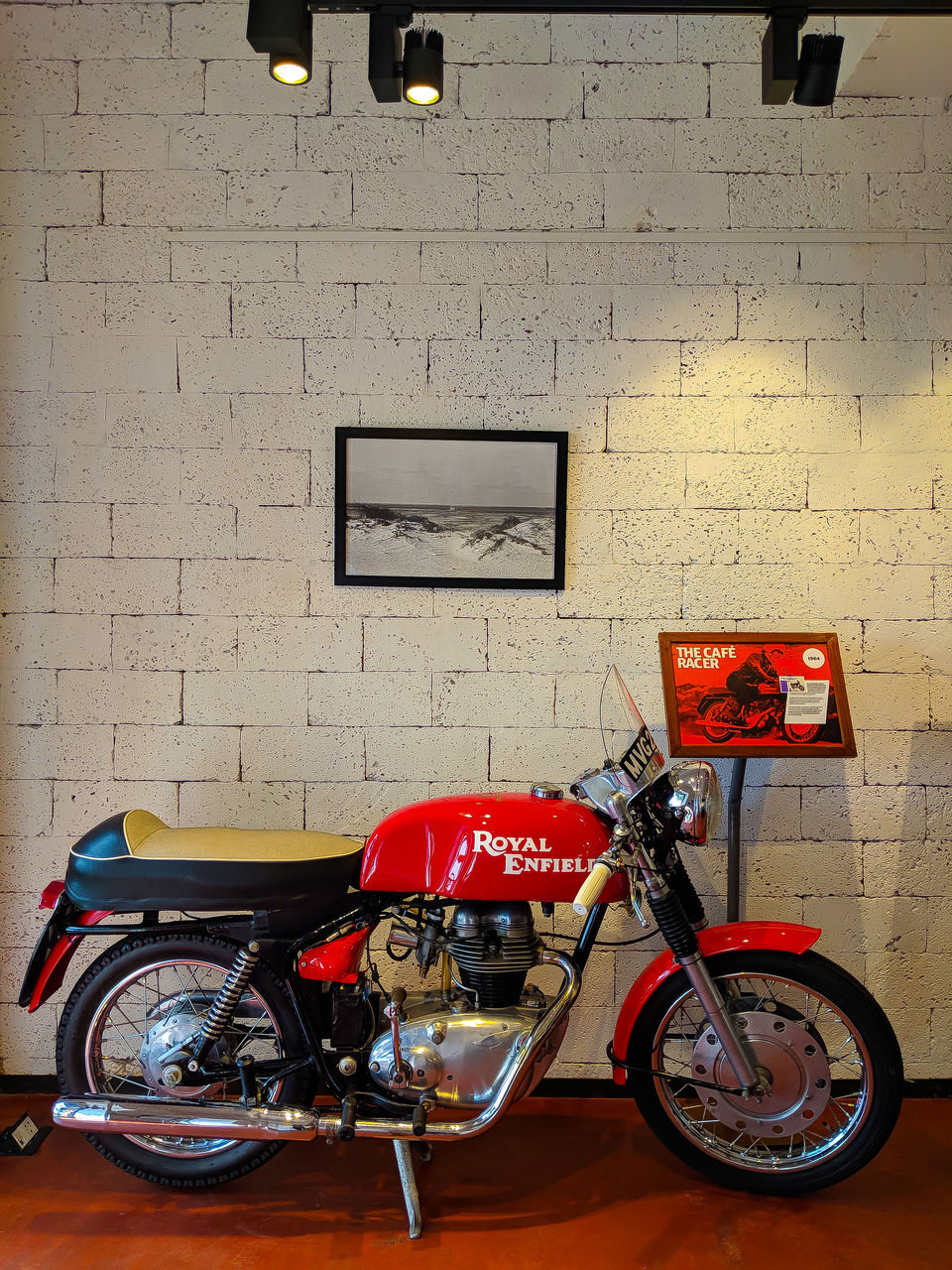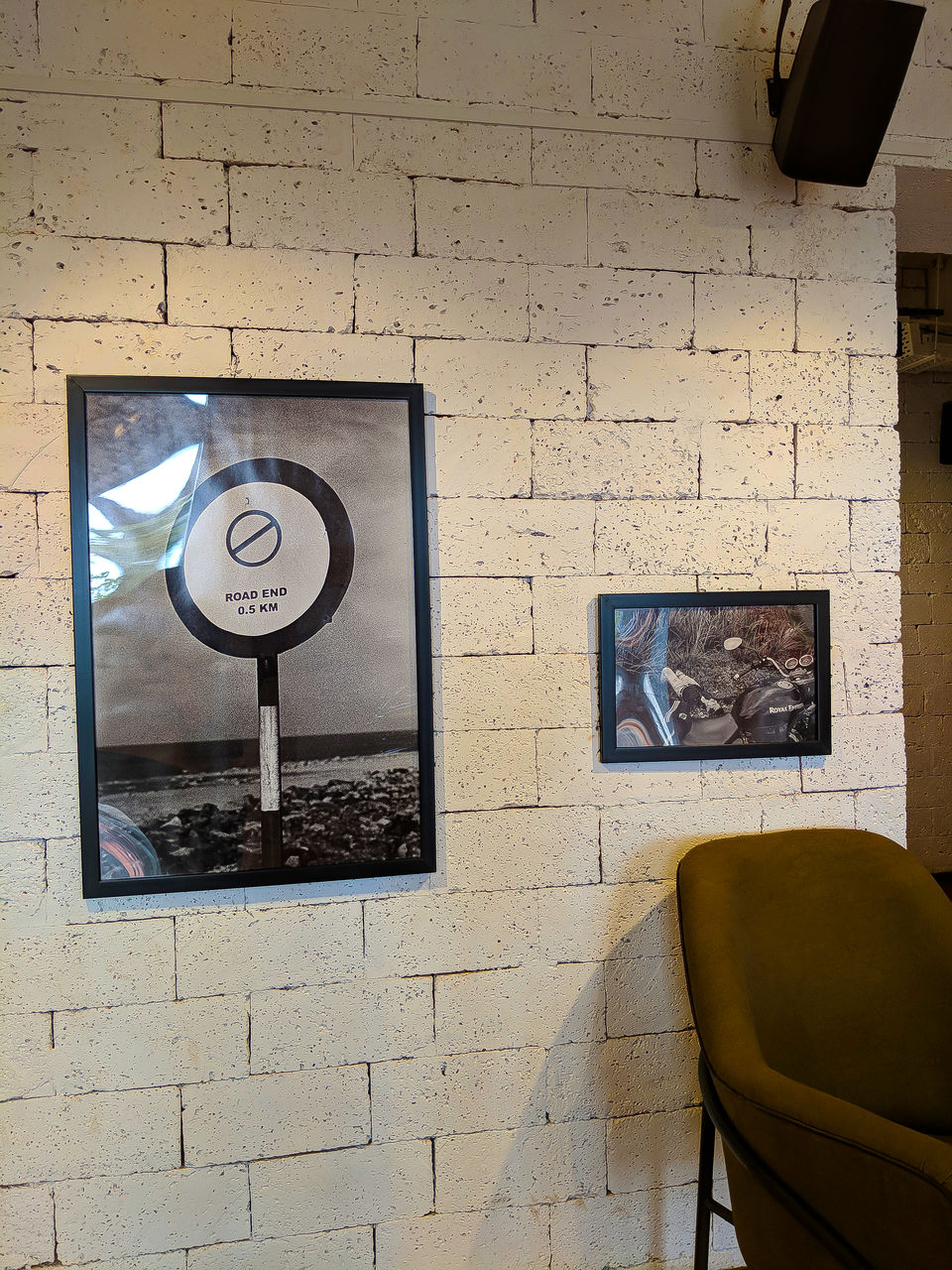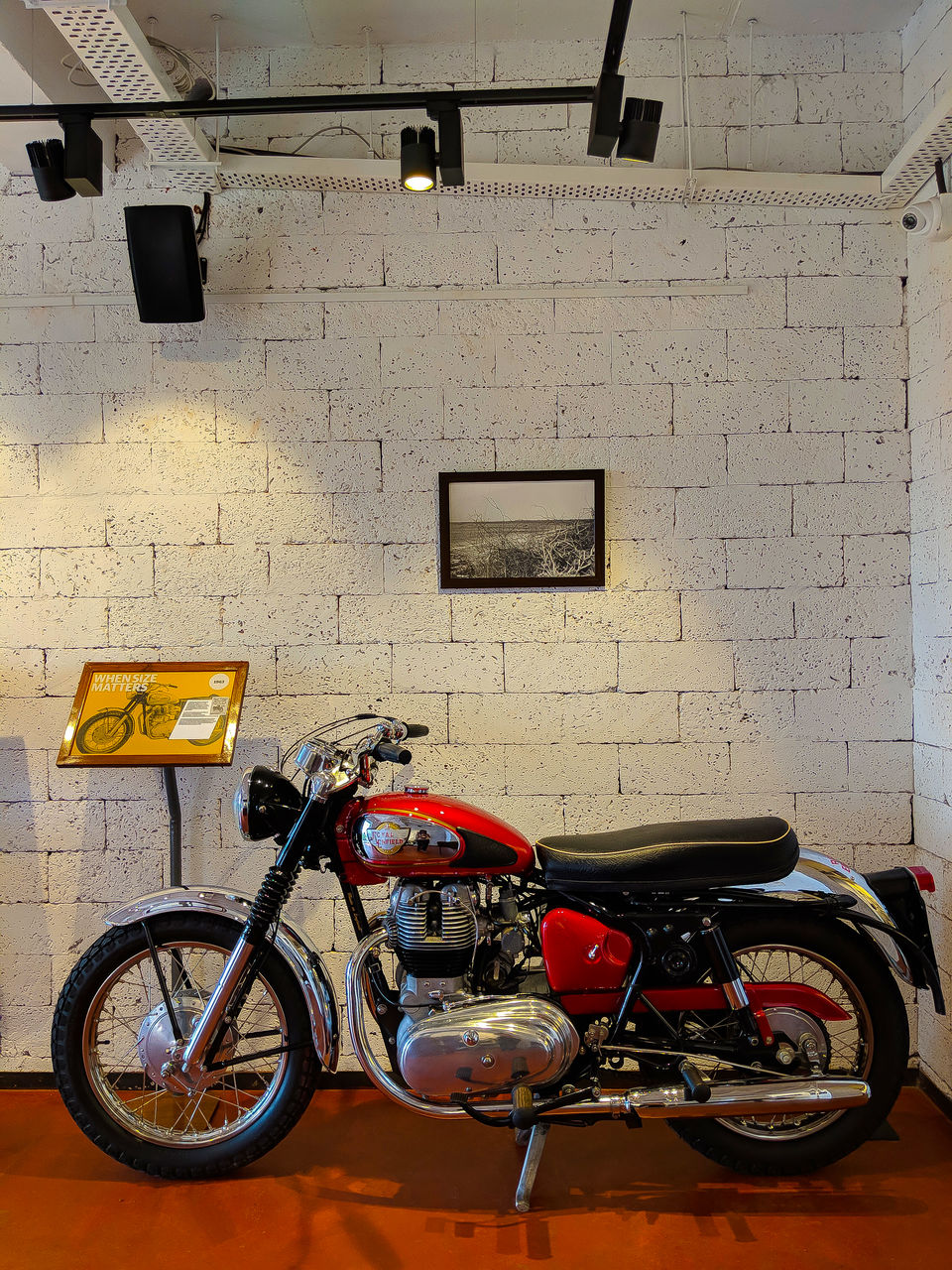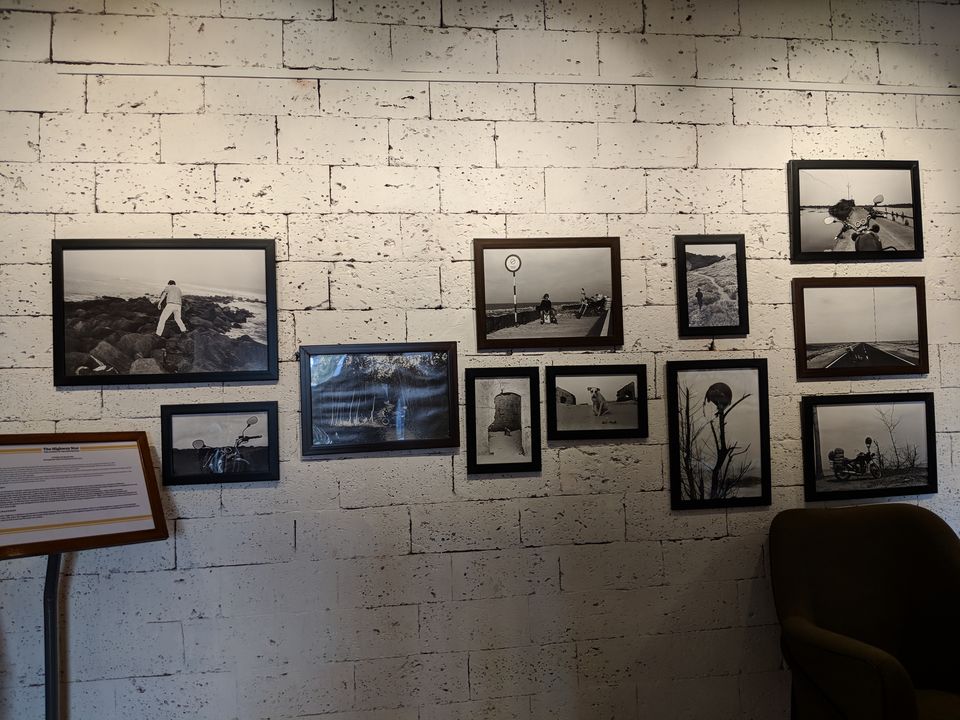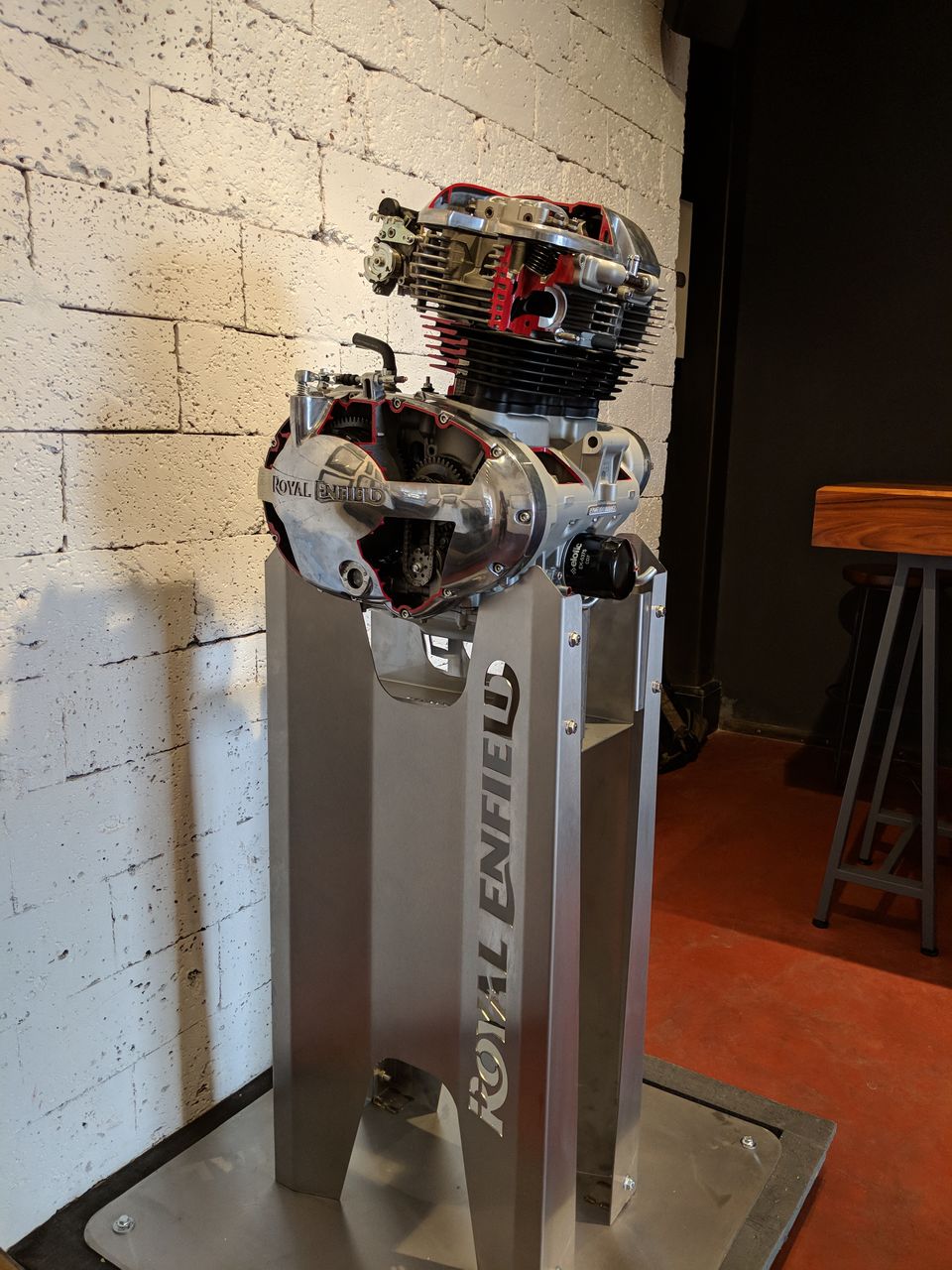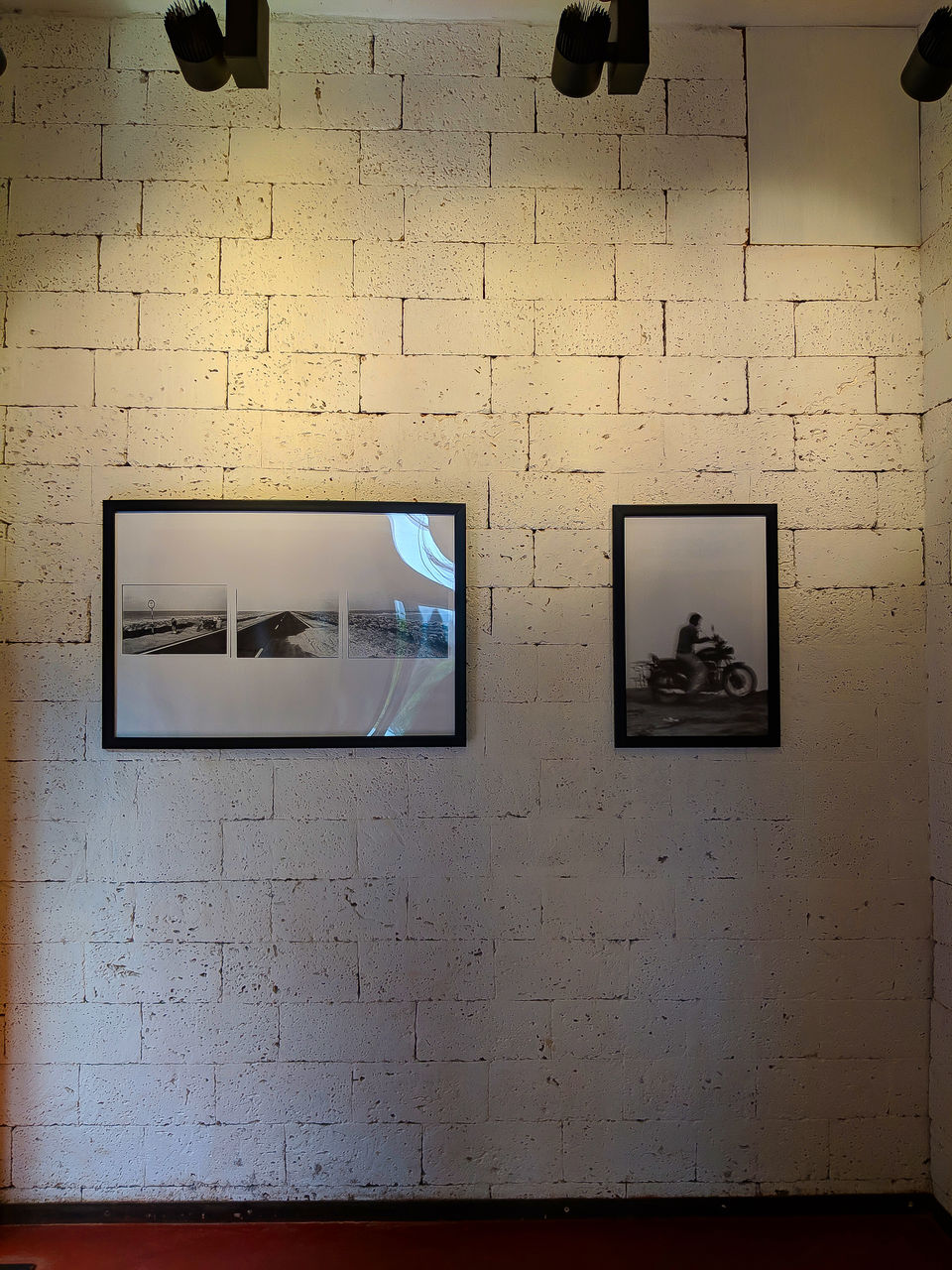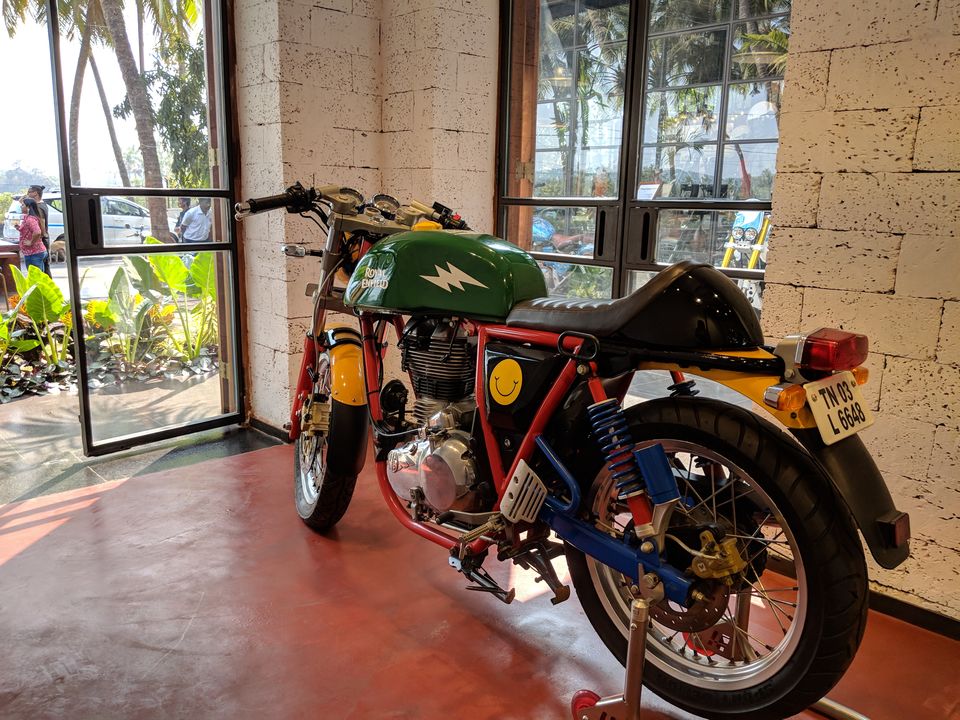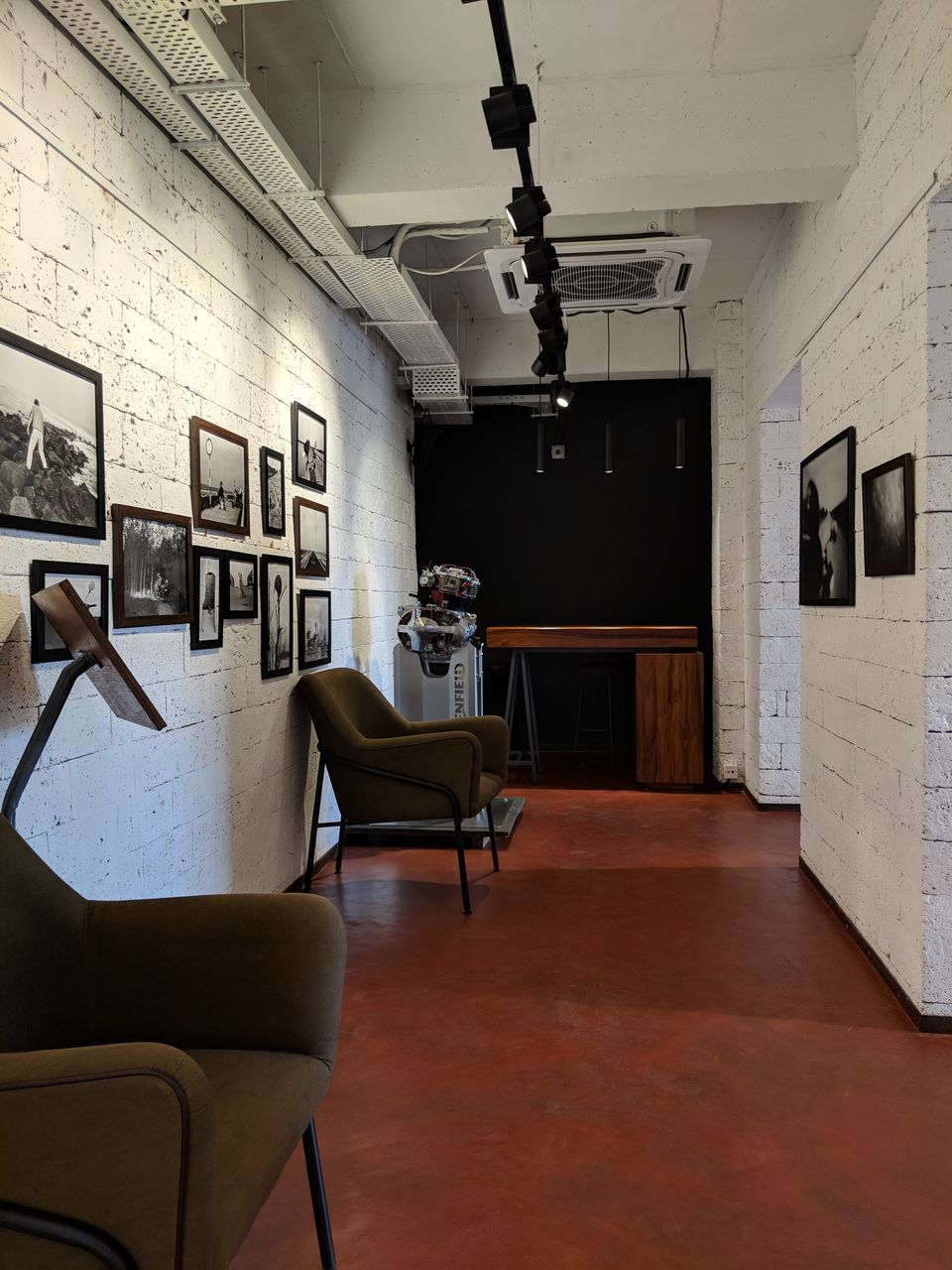 Gear Store: The store offers merchandise from tee shirts to jackets, cool bike magnets, books on motorcycles, key chains and much more.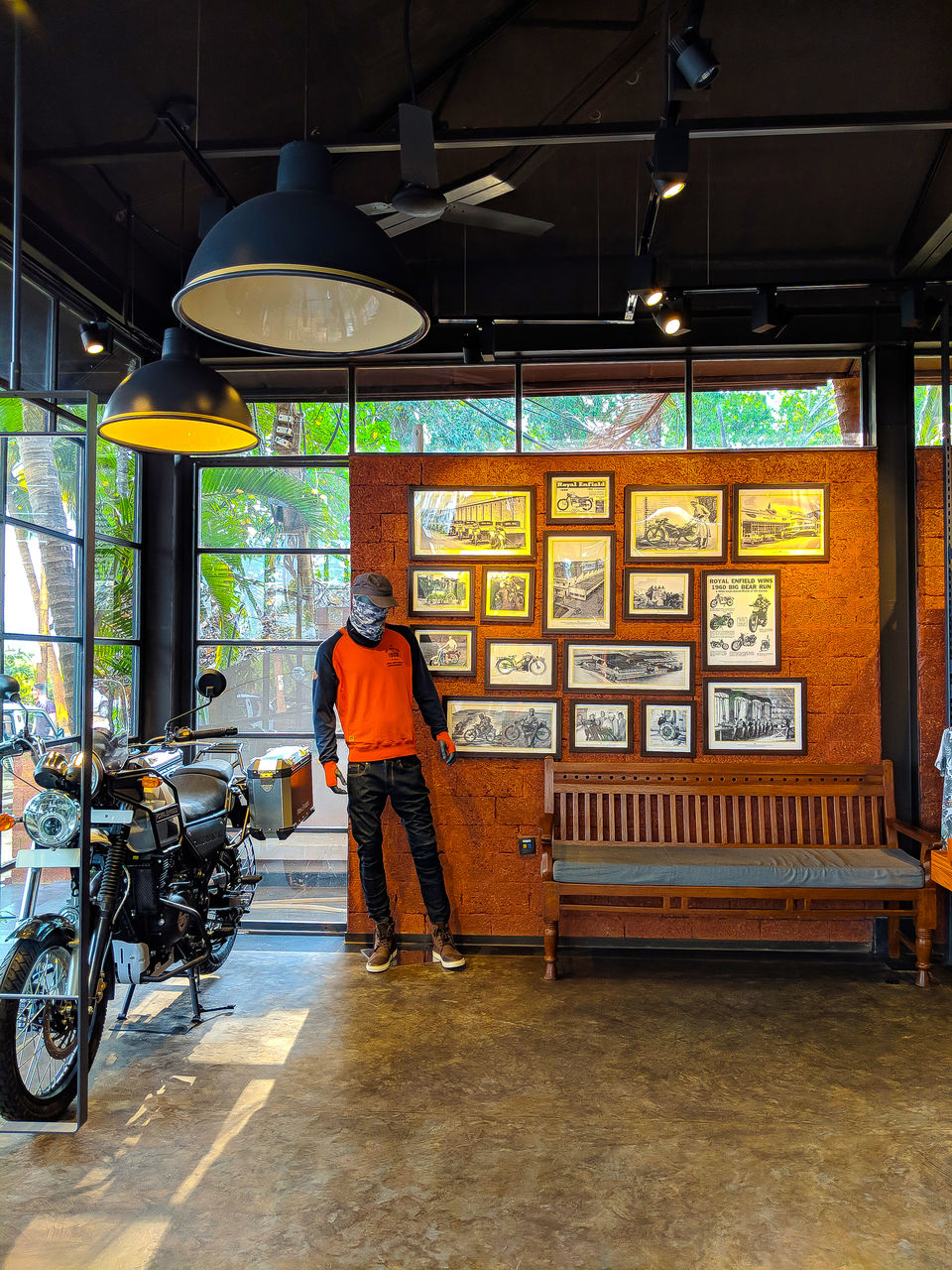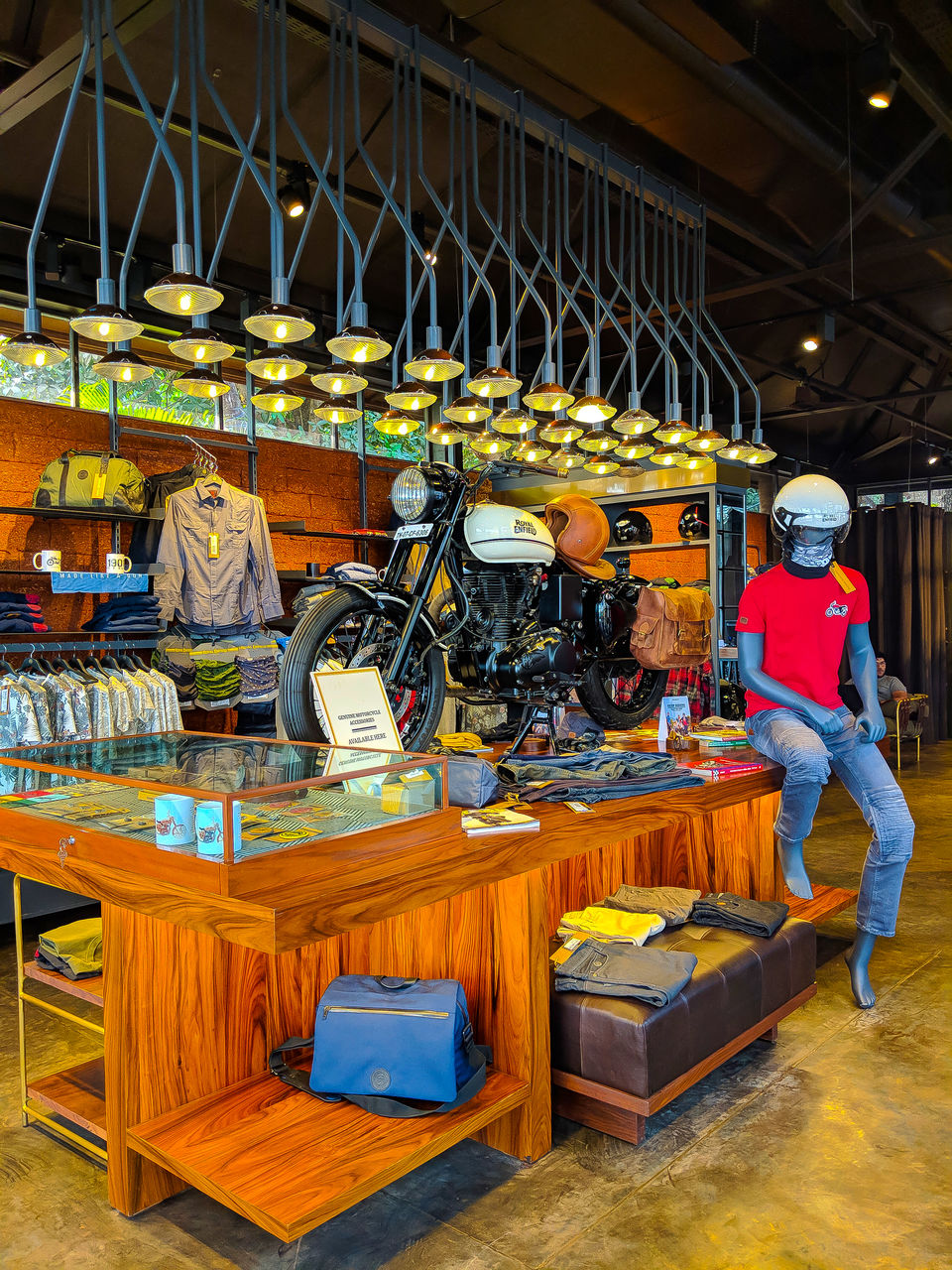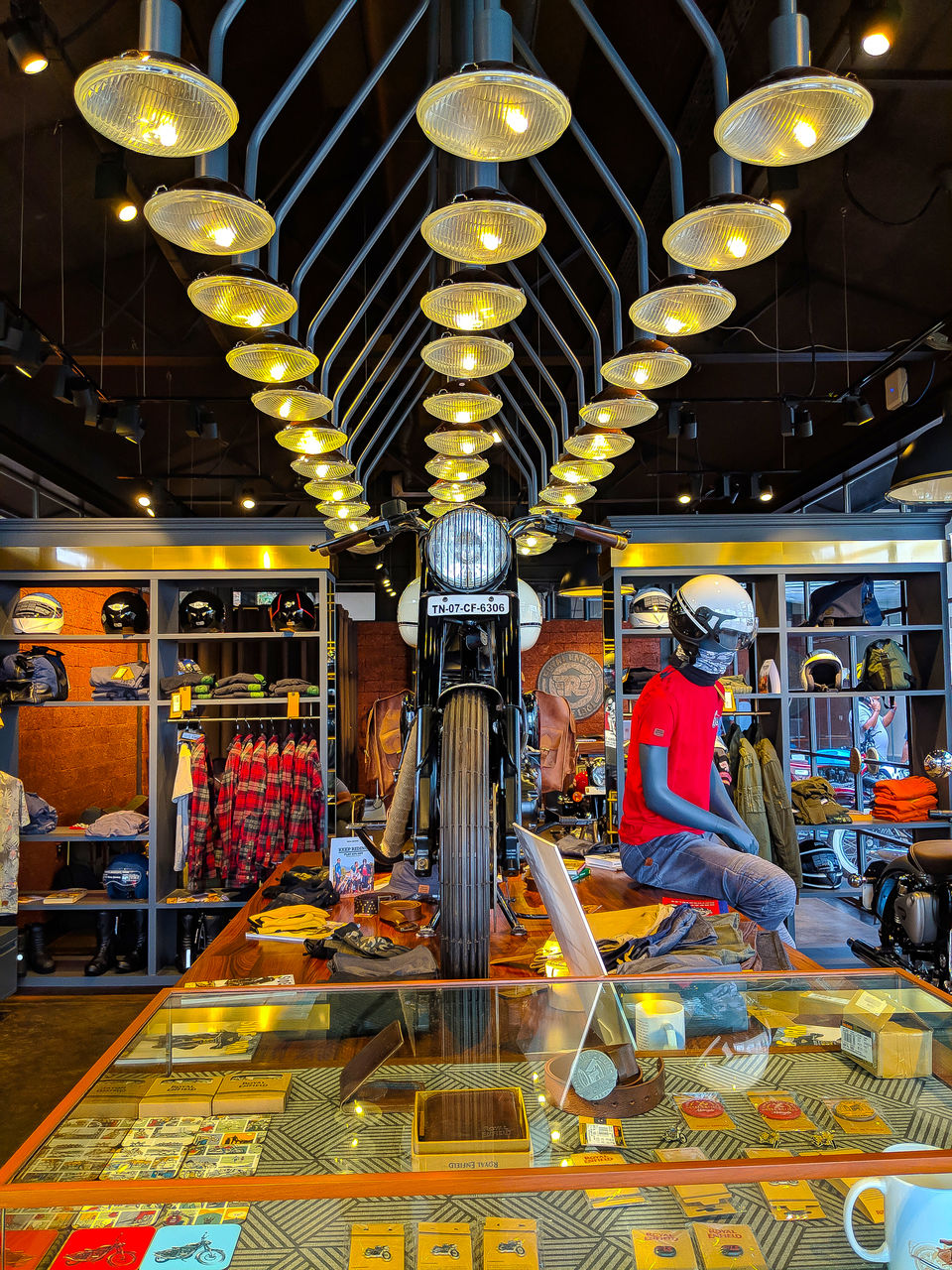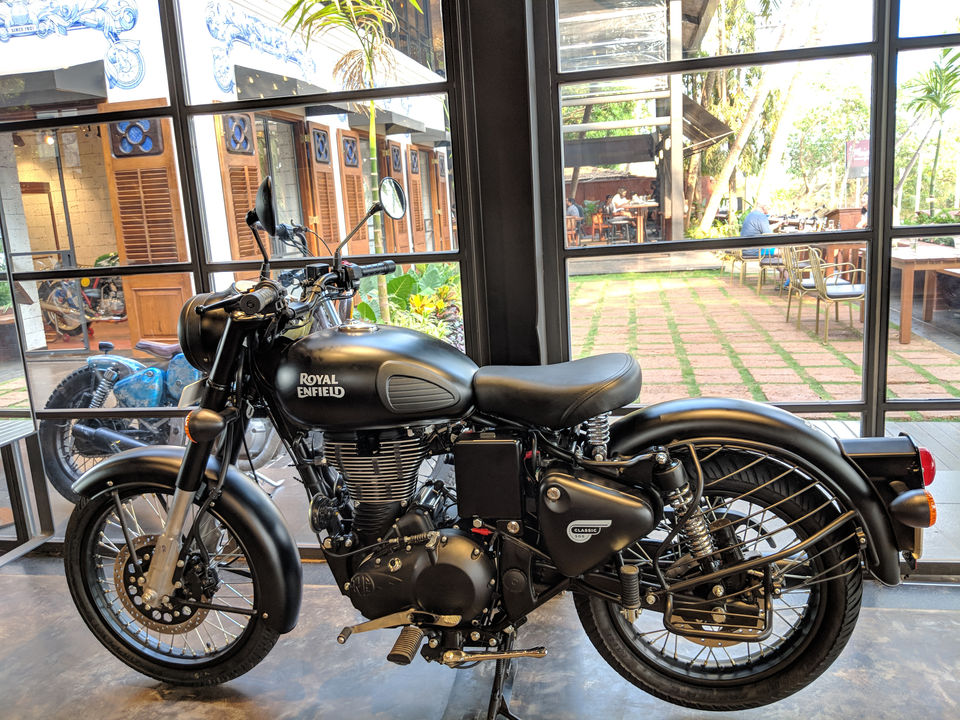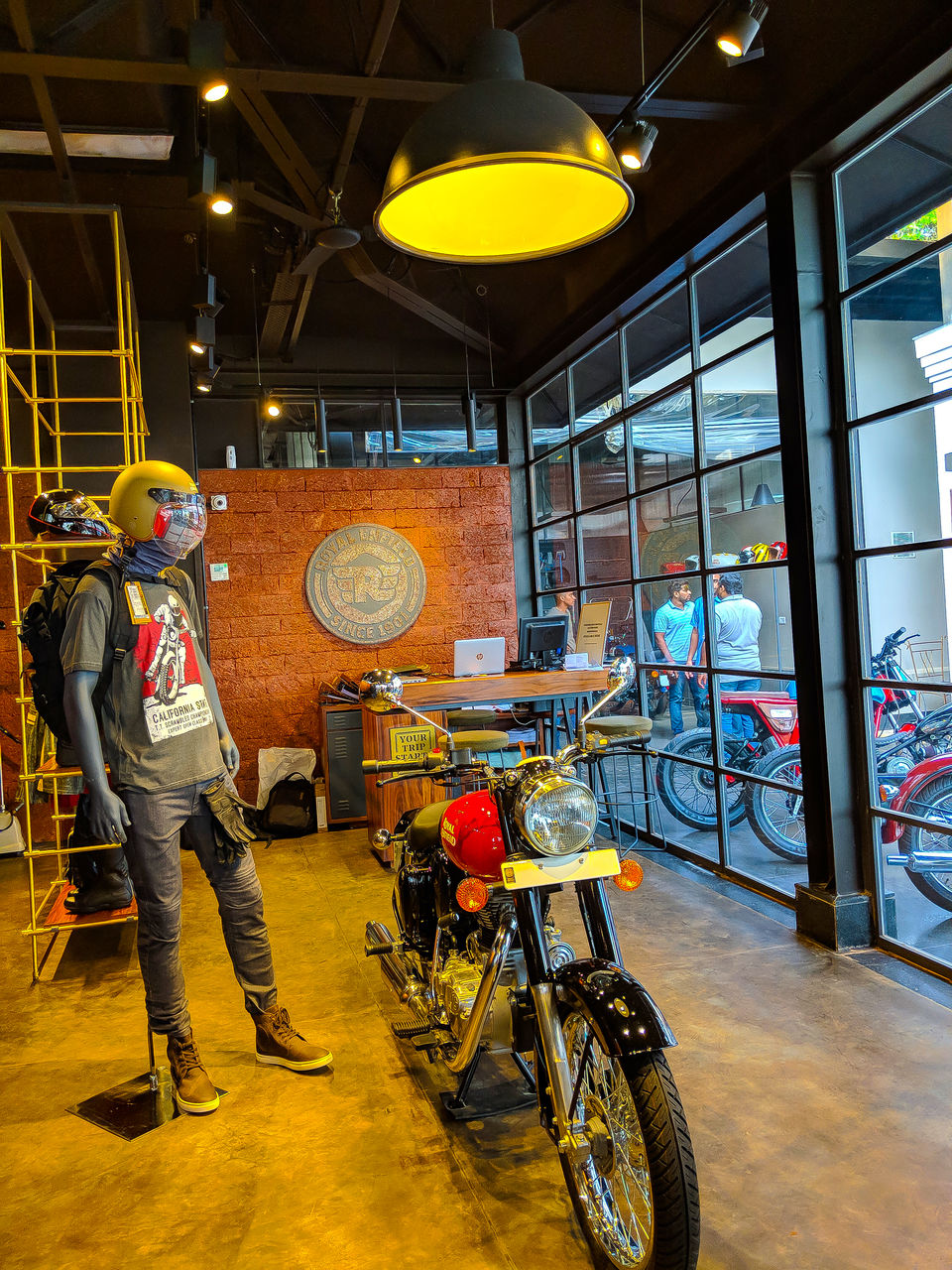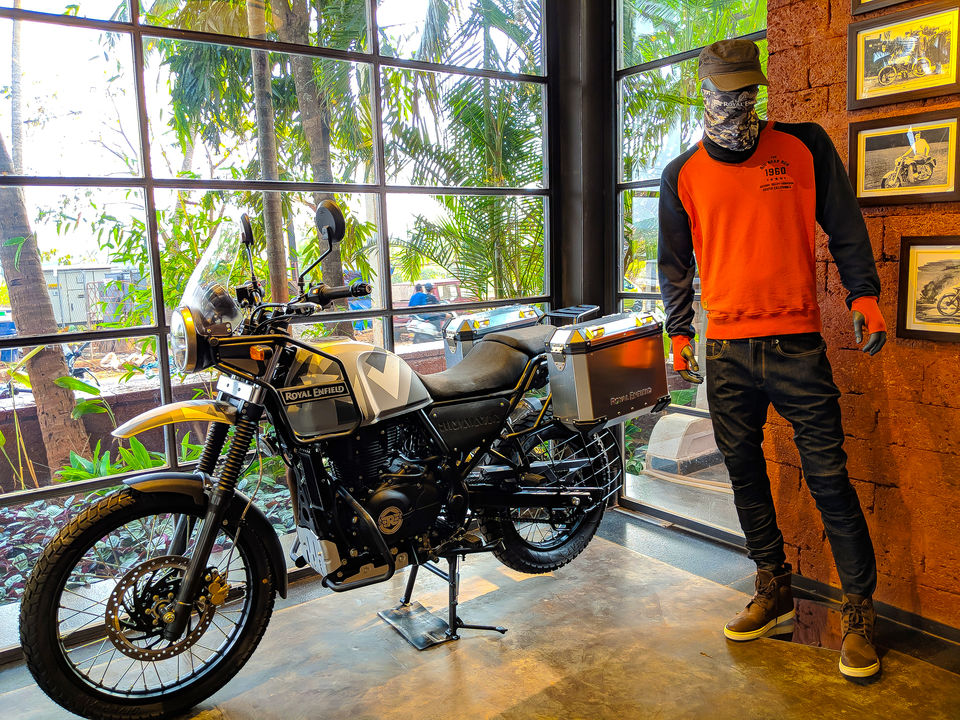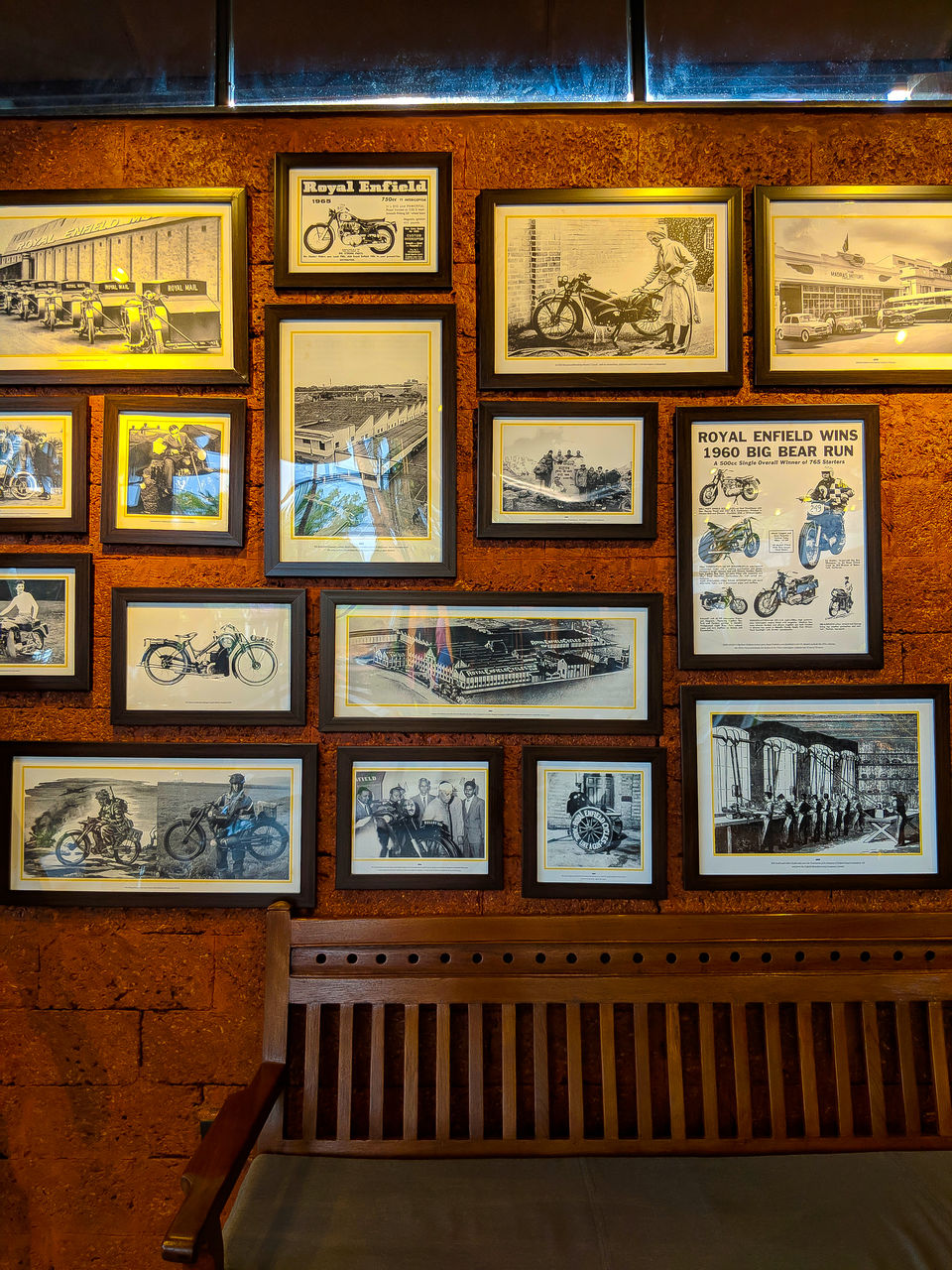 Garage: This garage unlike any other cafes has an actual service center and a customization space. Just walk in to get your bike serviced, order anything from the lavish menu in the cafe or window shop at the eye candy store. All this in one square area!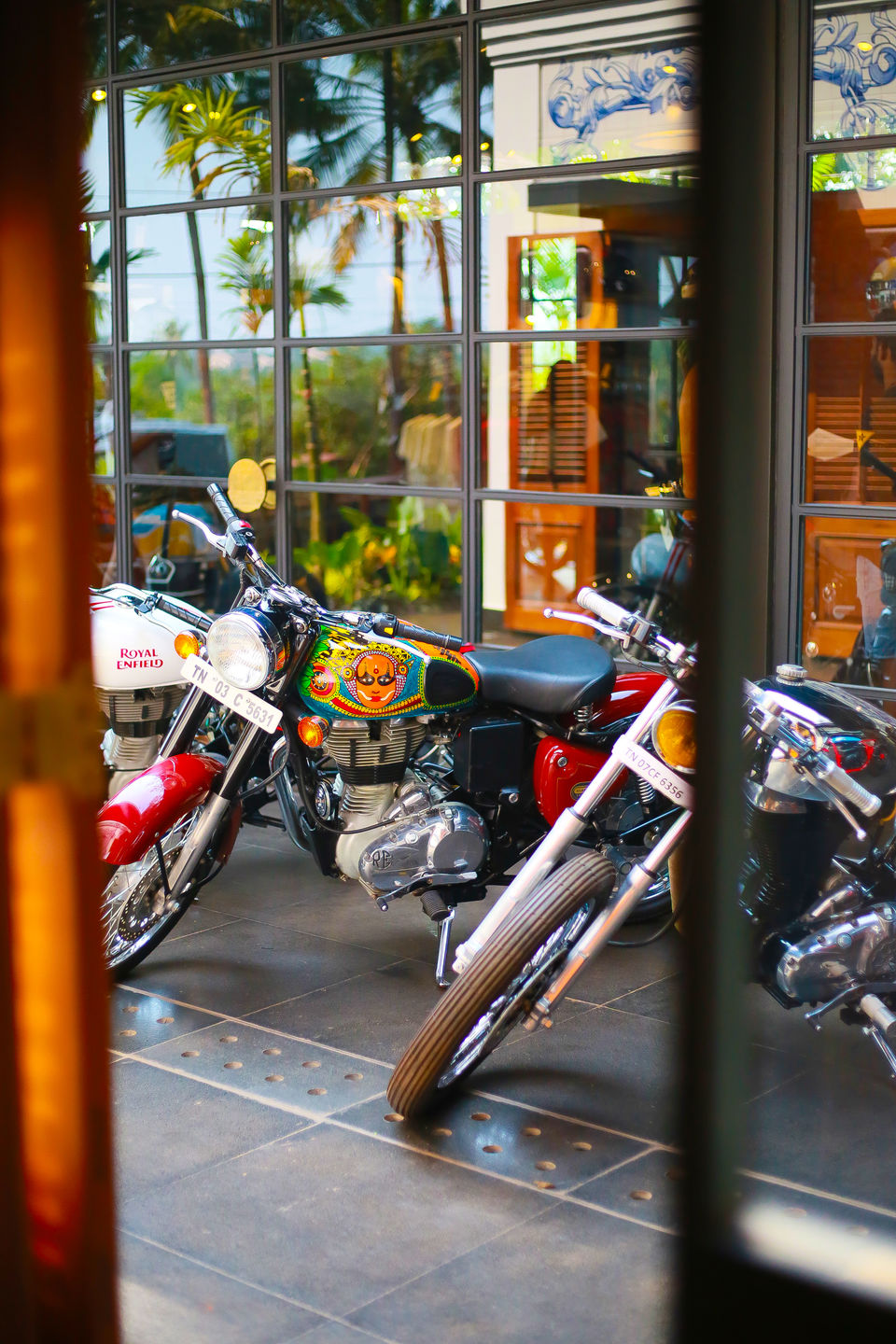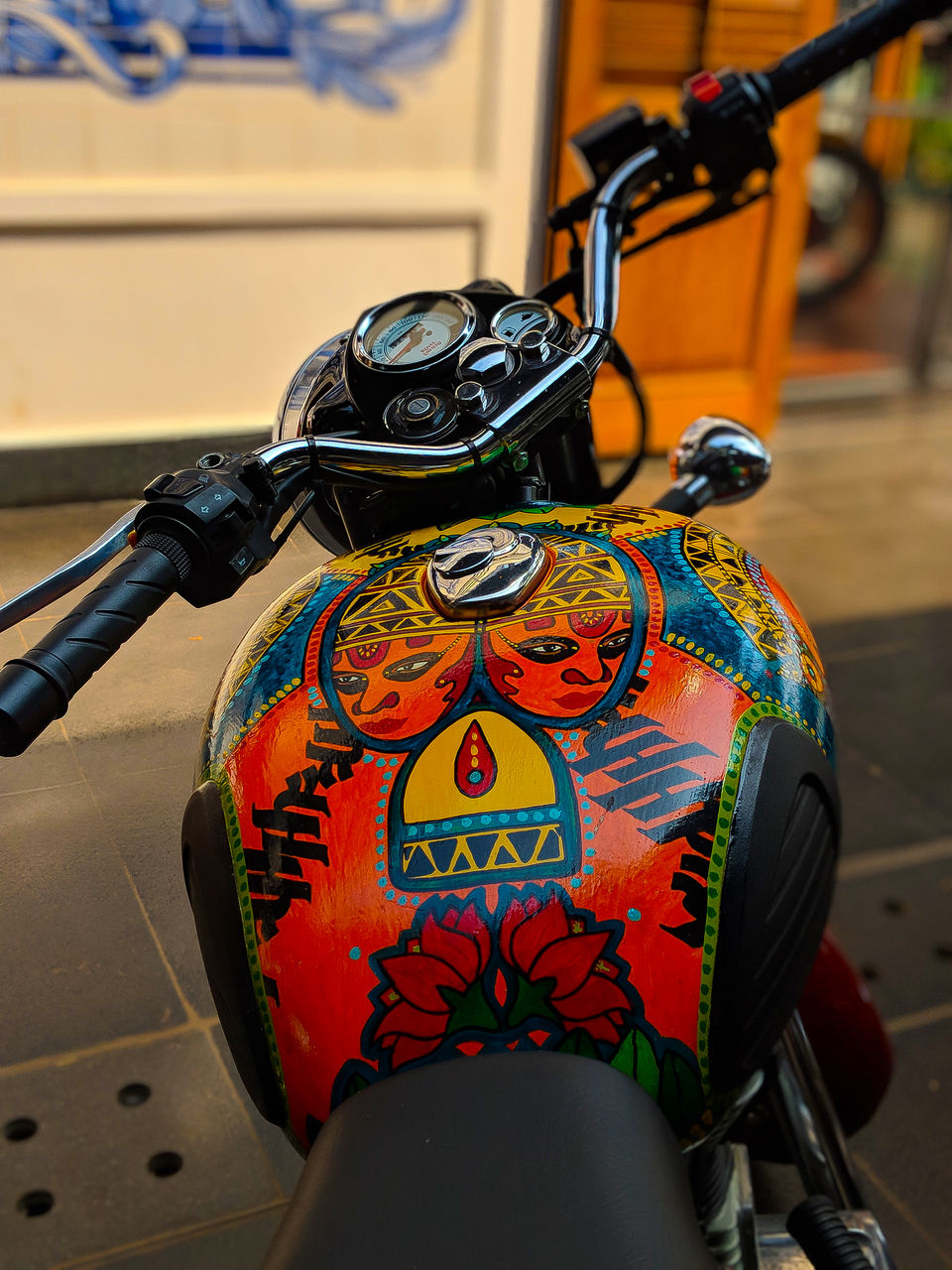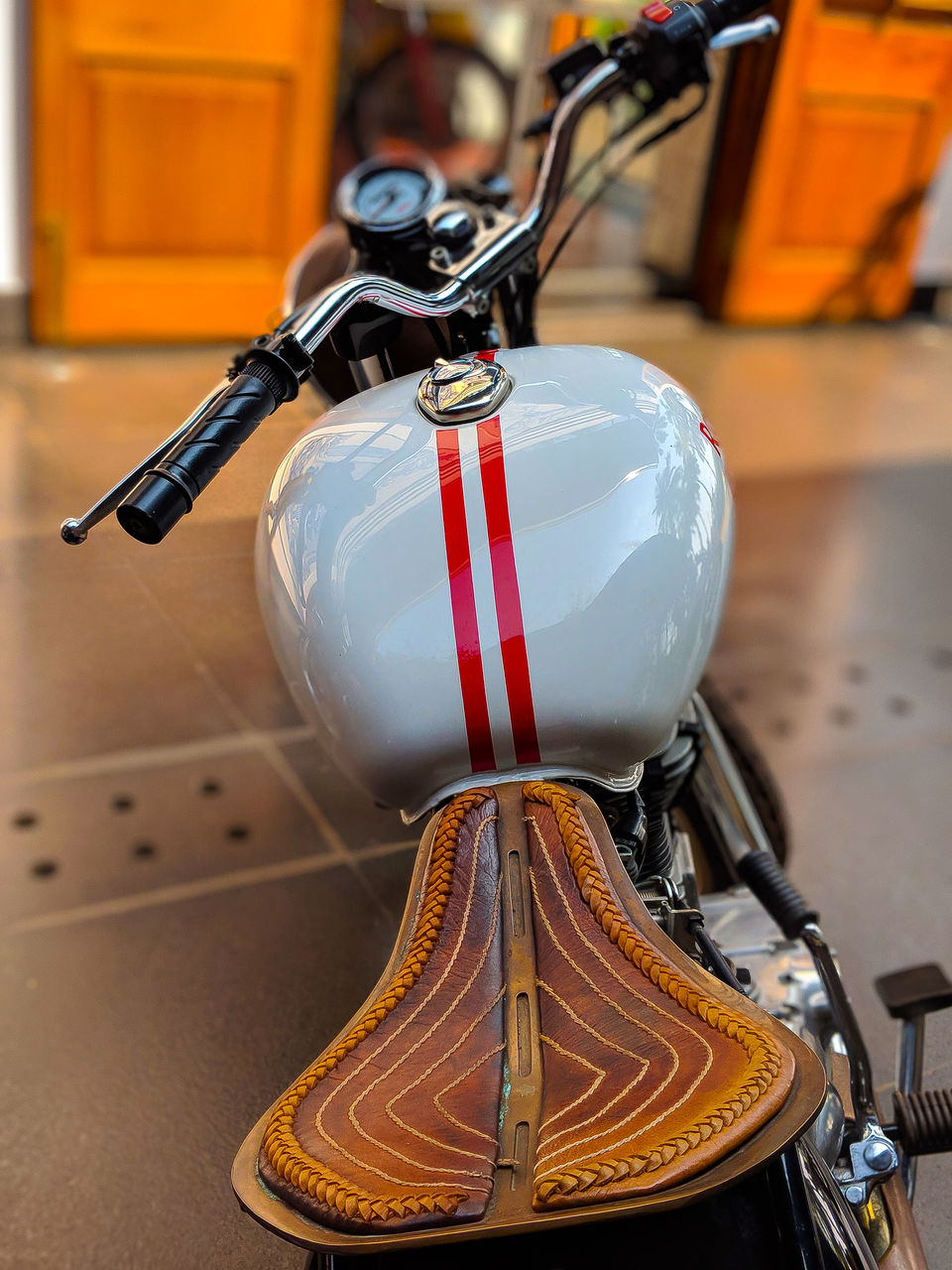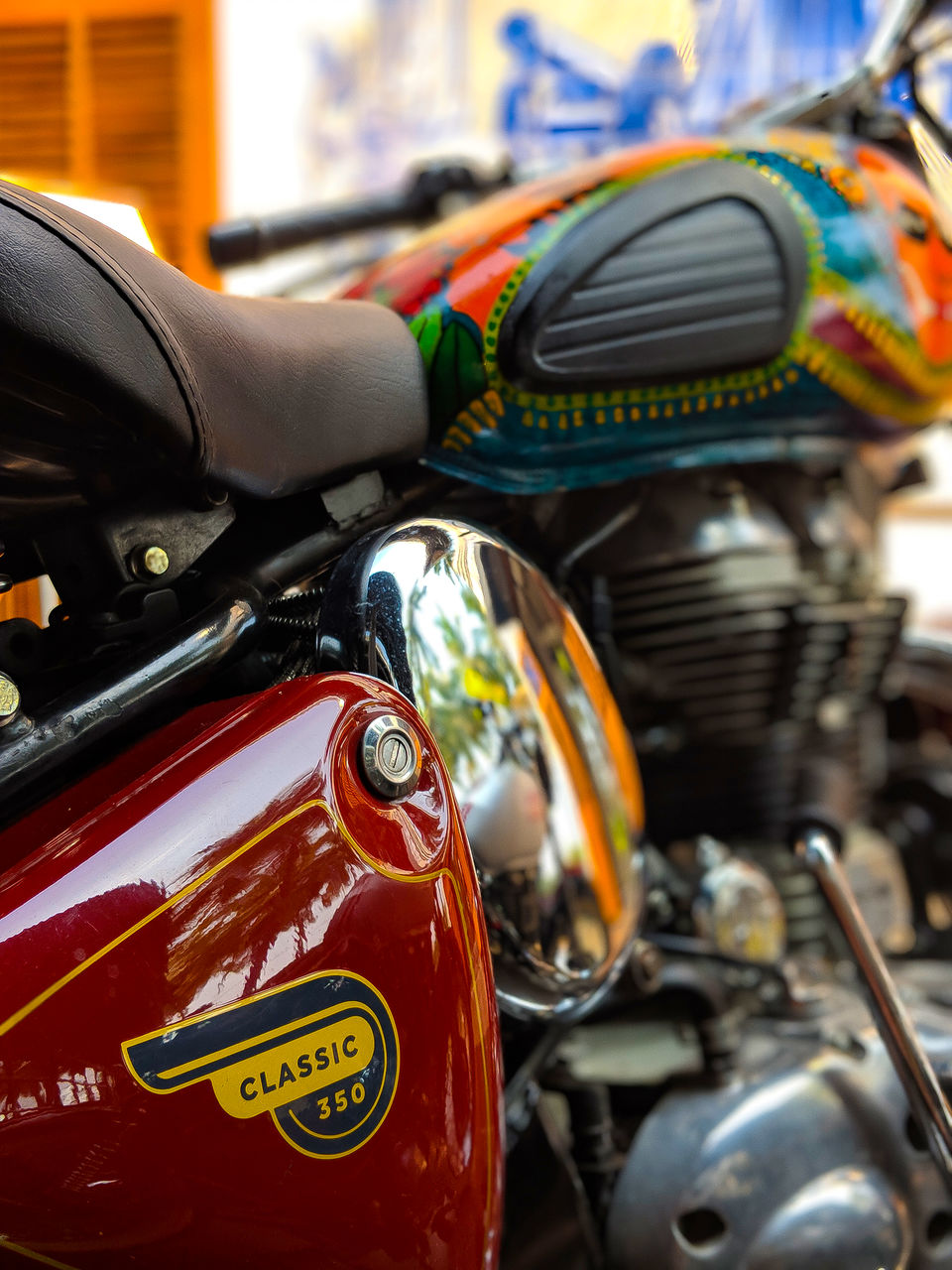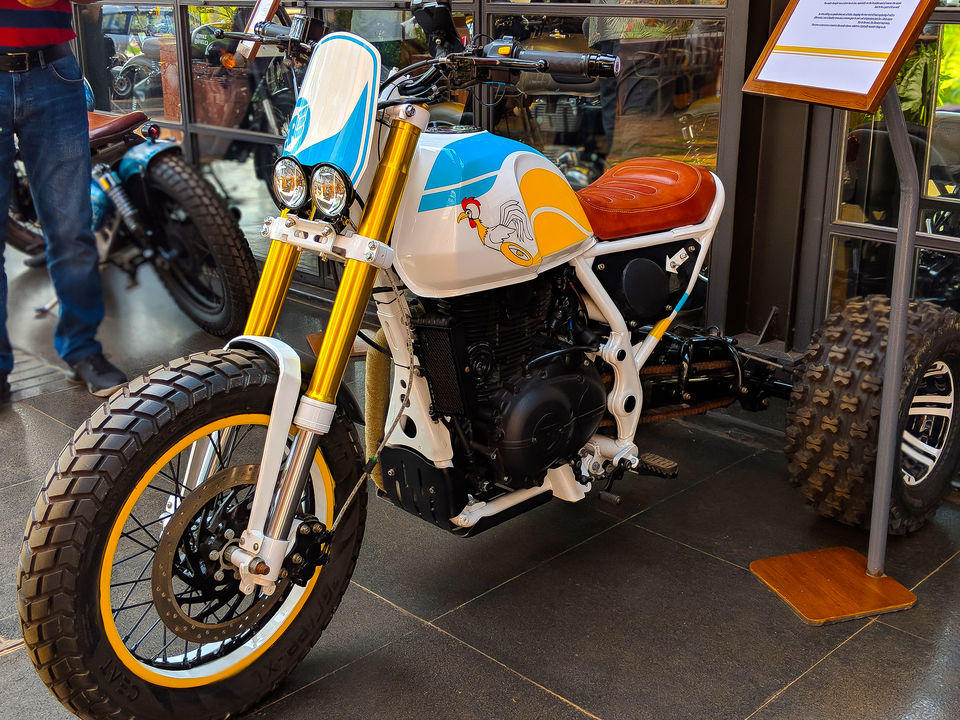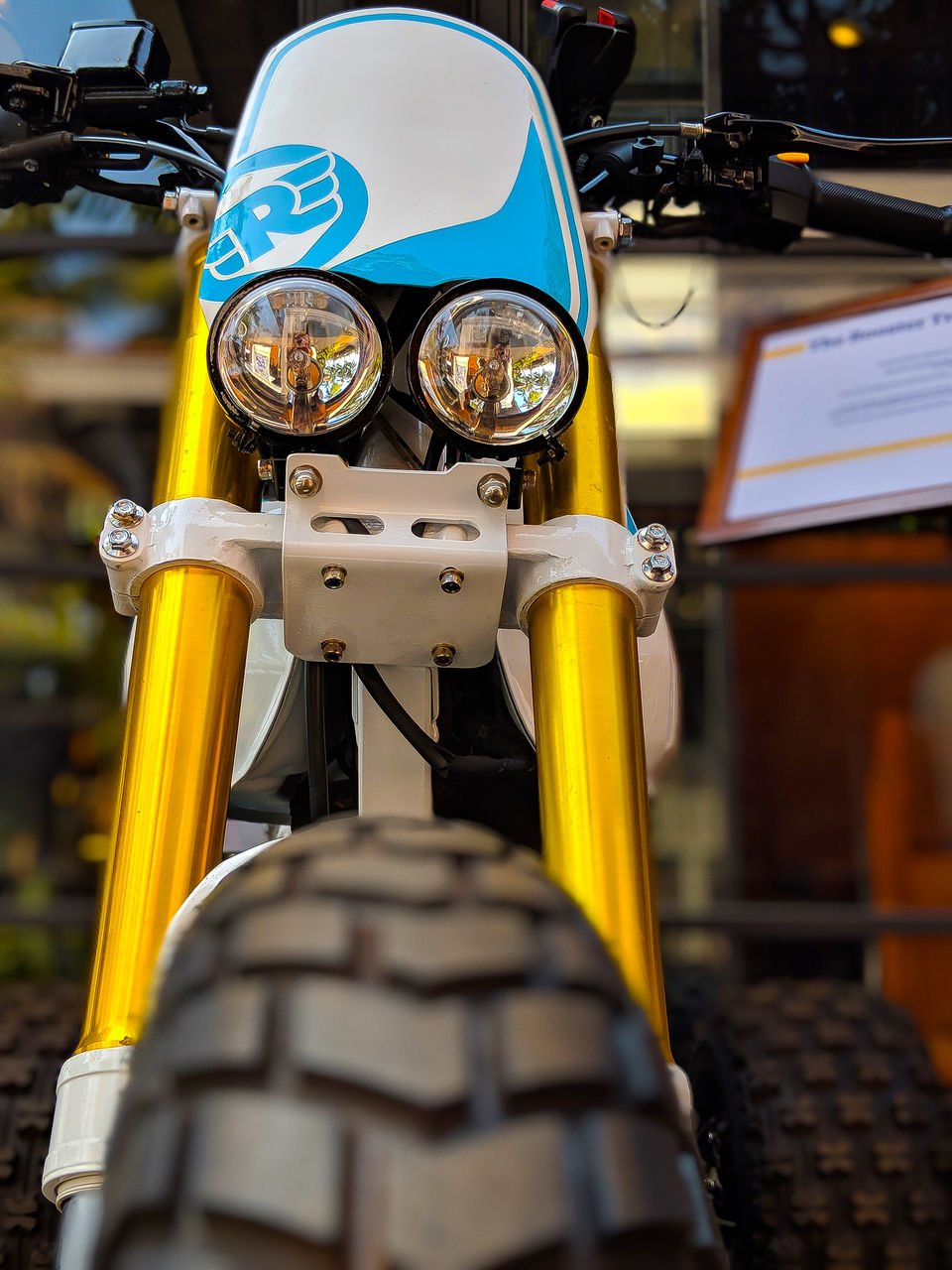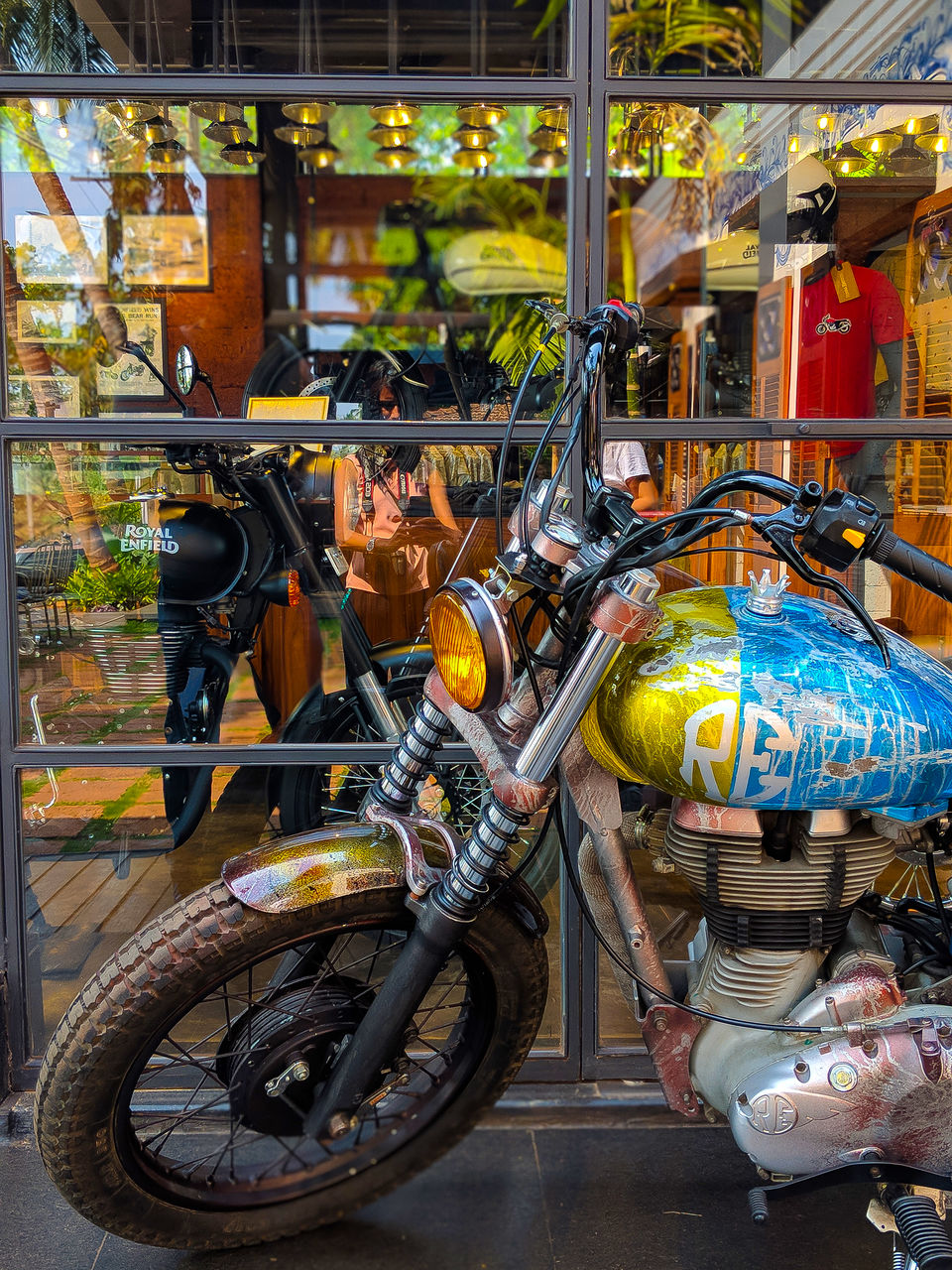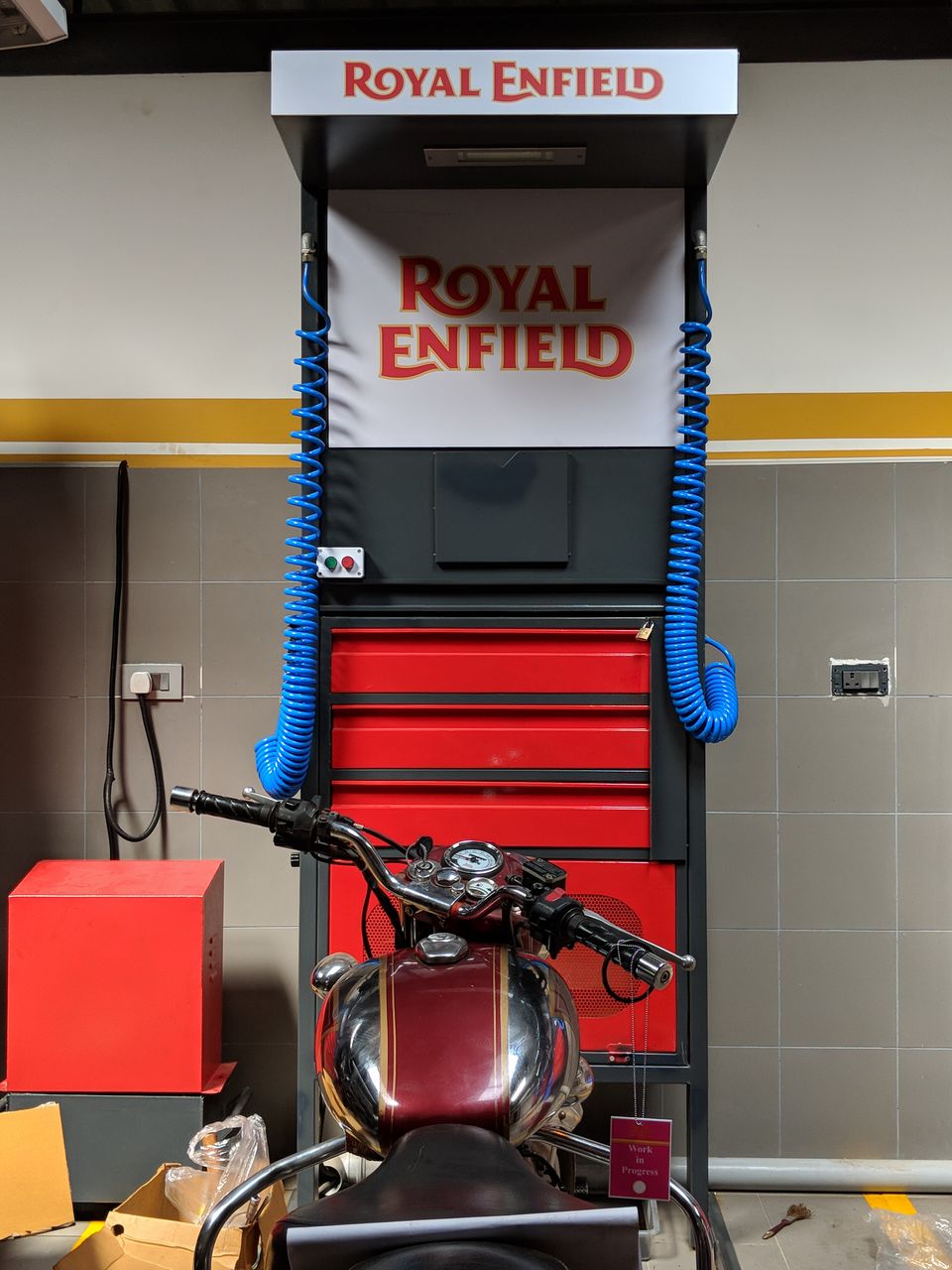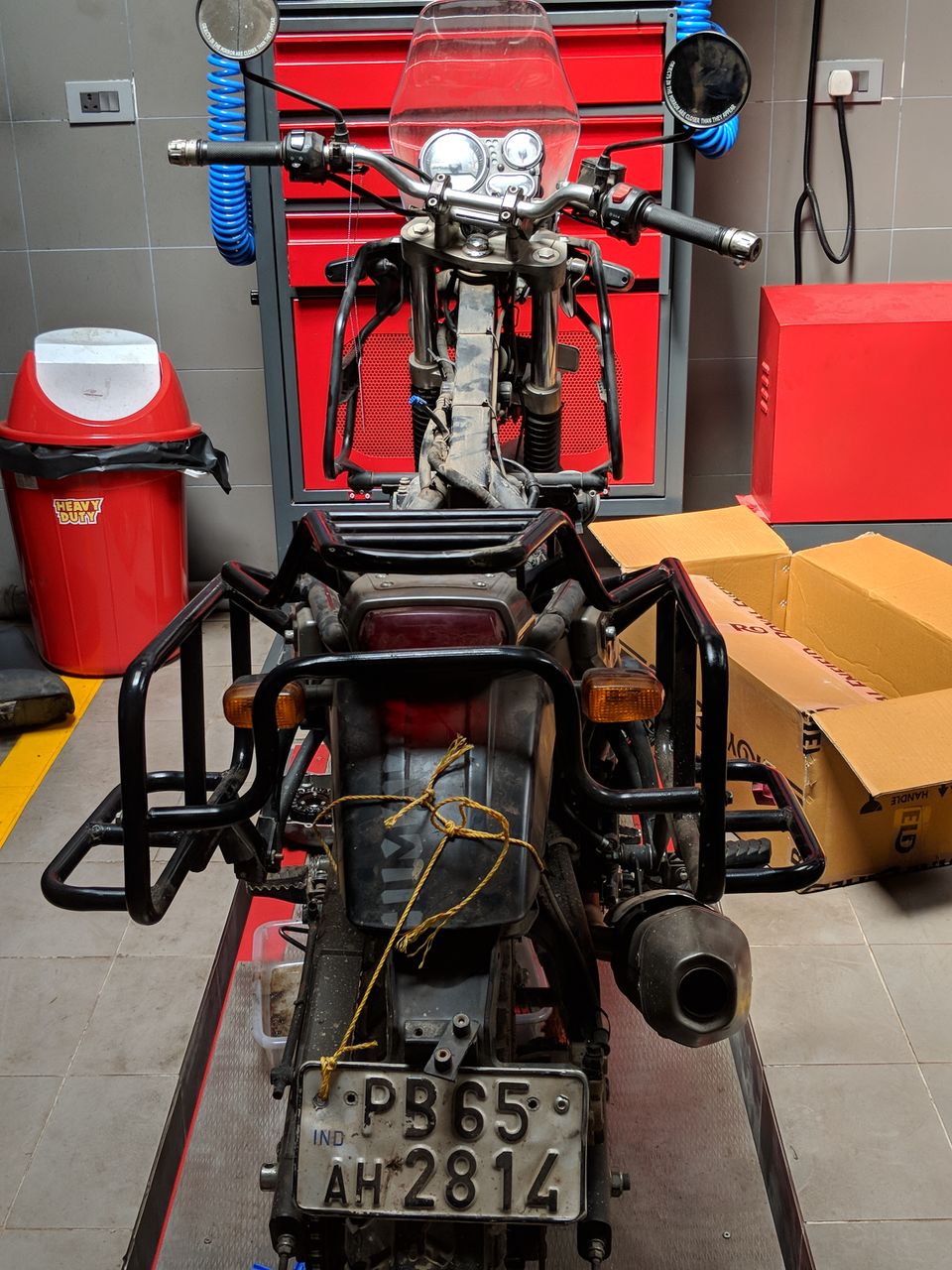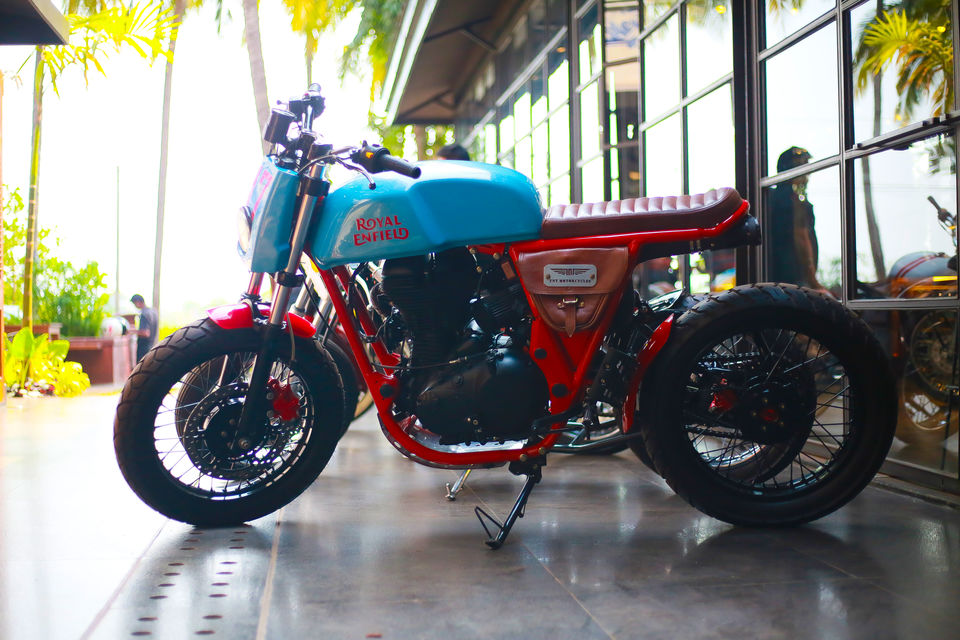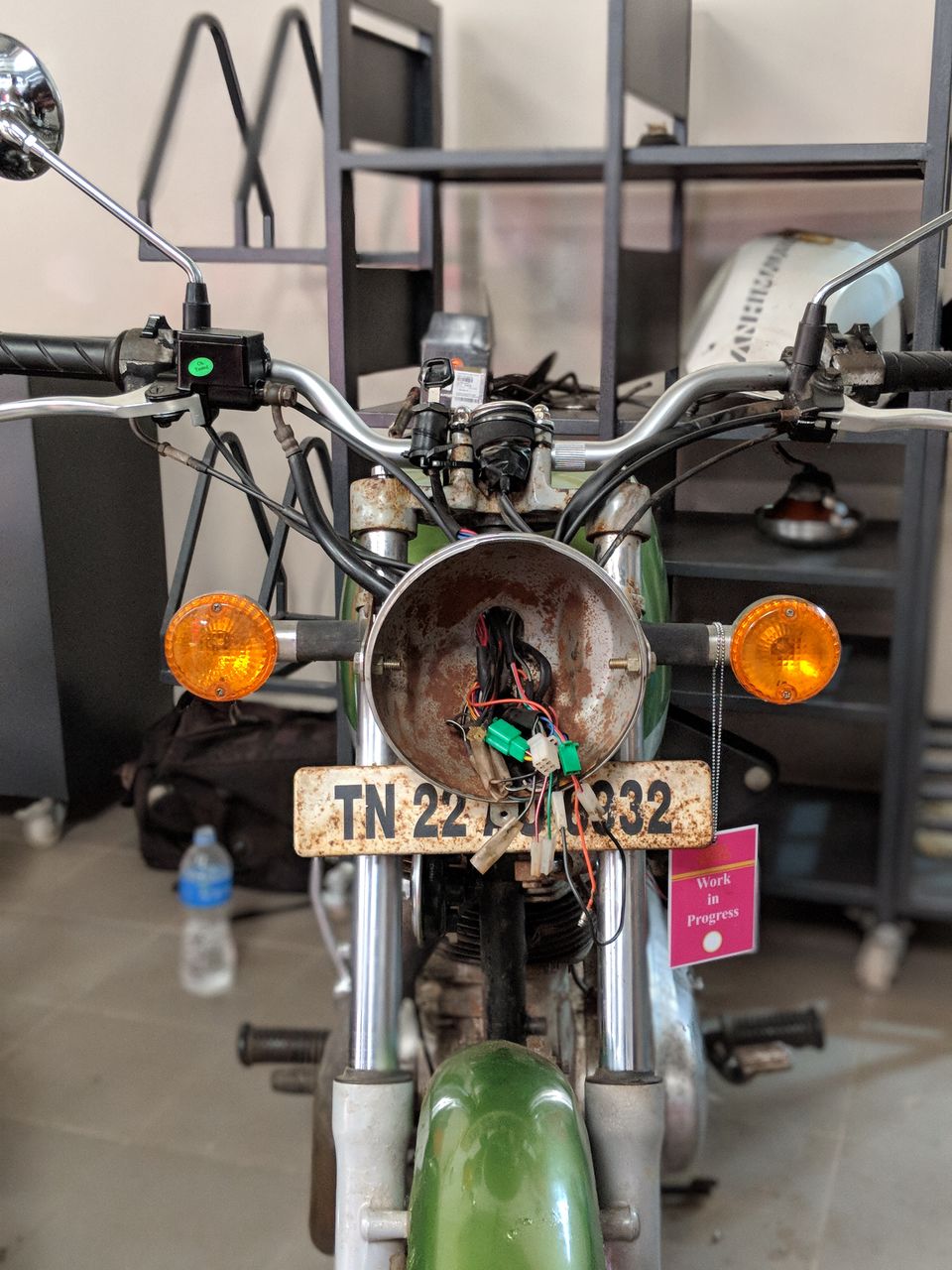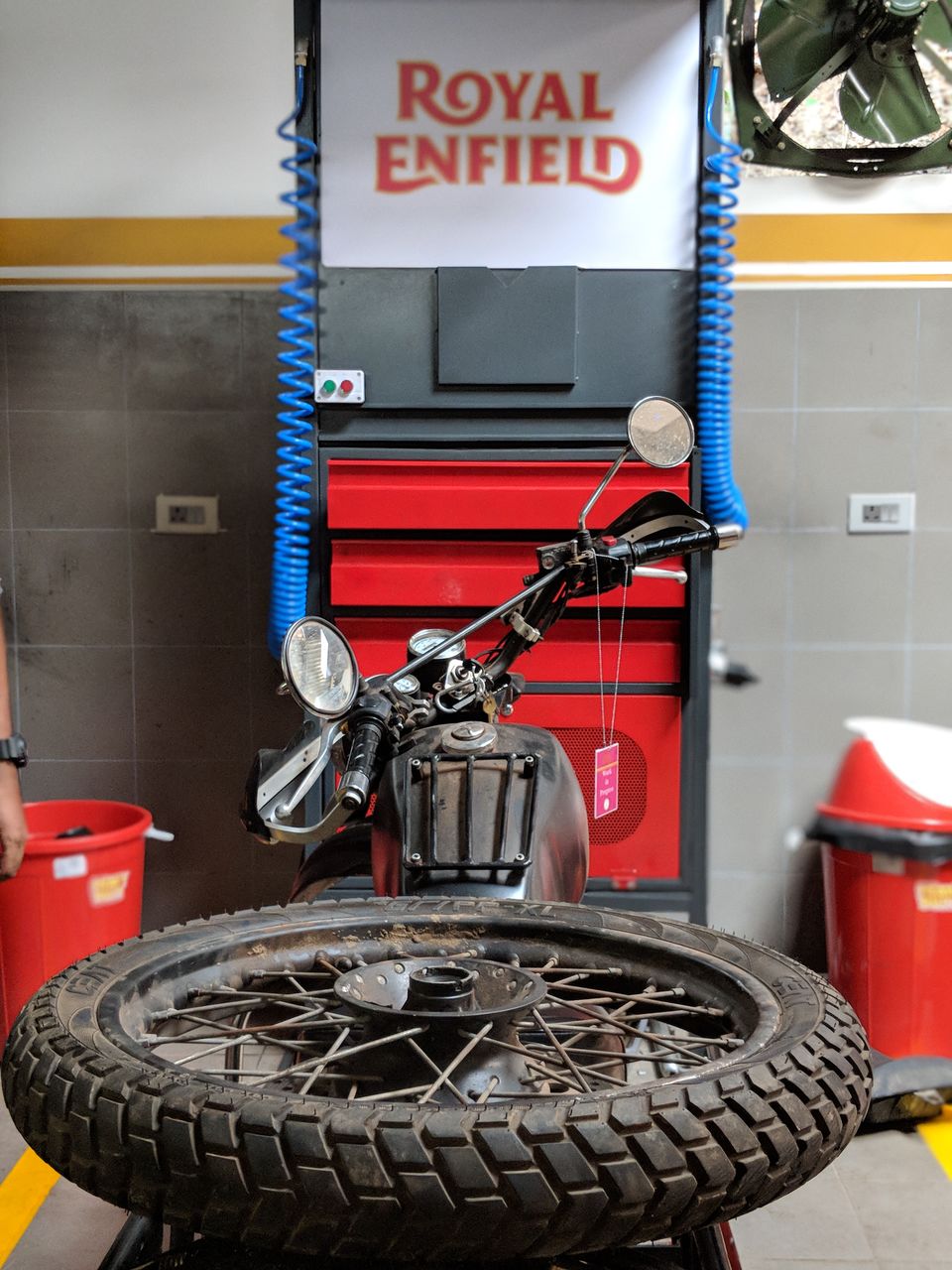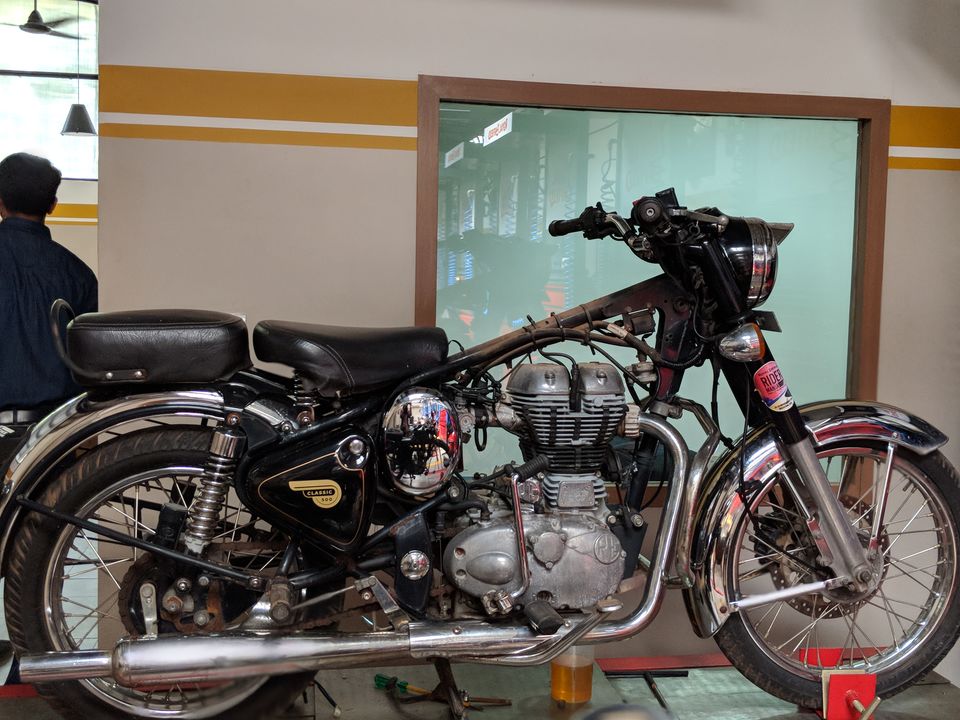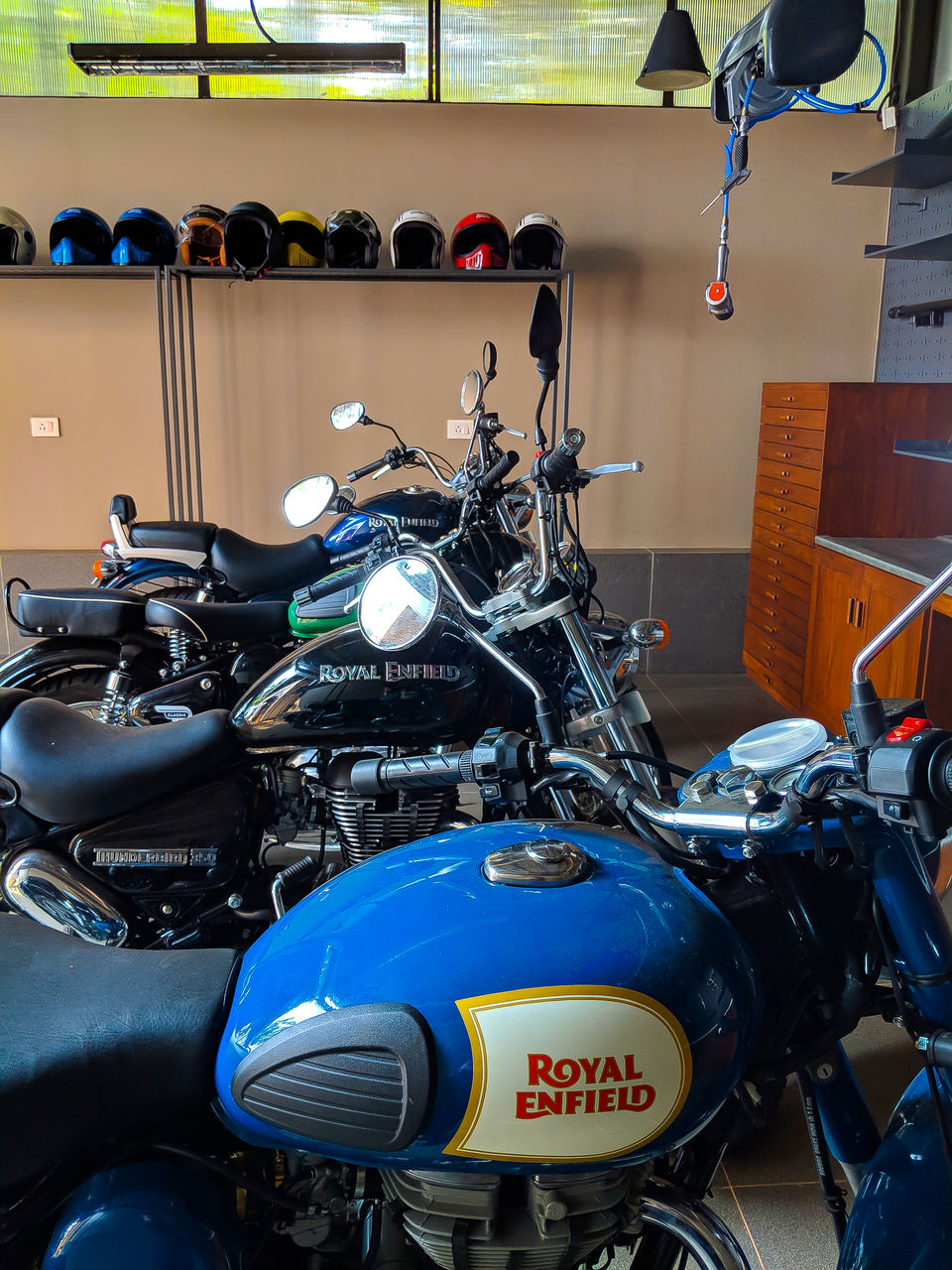 Cafe: The open cafe can accommodate up to 120 people. Their menu blends European, British and Goan cuisine. It is inspired by the many restaurants and wayside inns, that are frequented by motorcyclists. This is a great place for story telling, adventure inspirations or for a quiet de-stress time.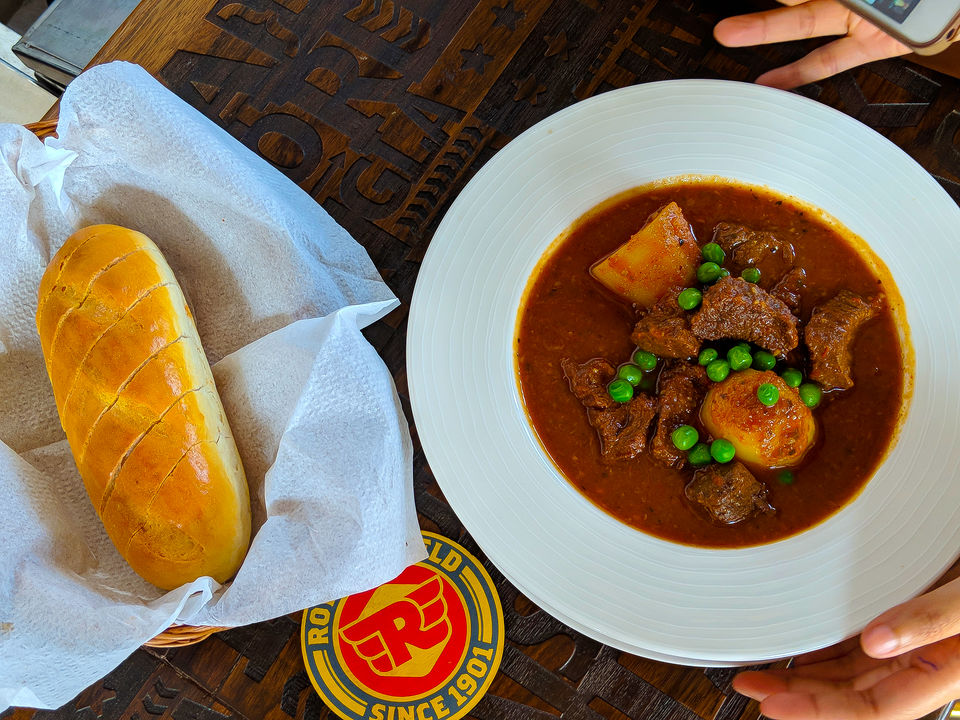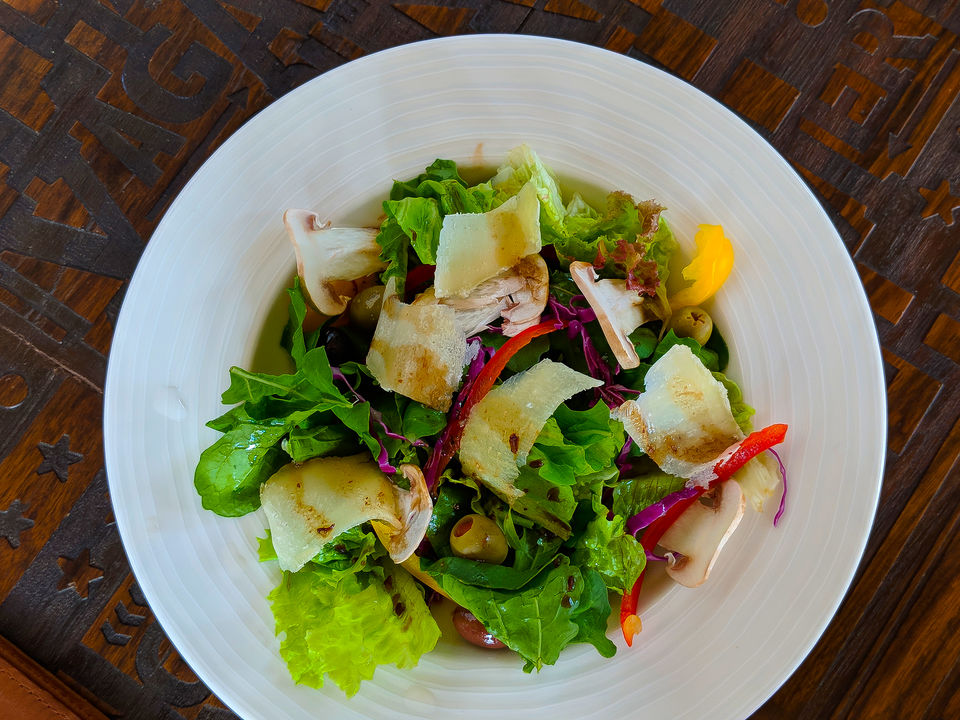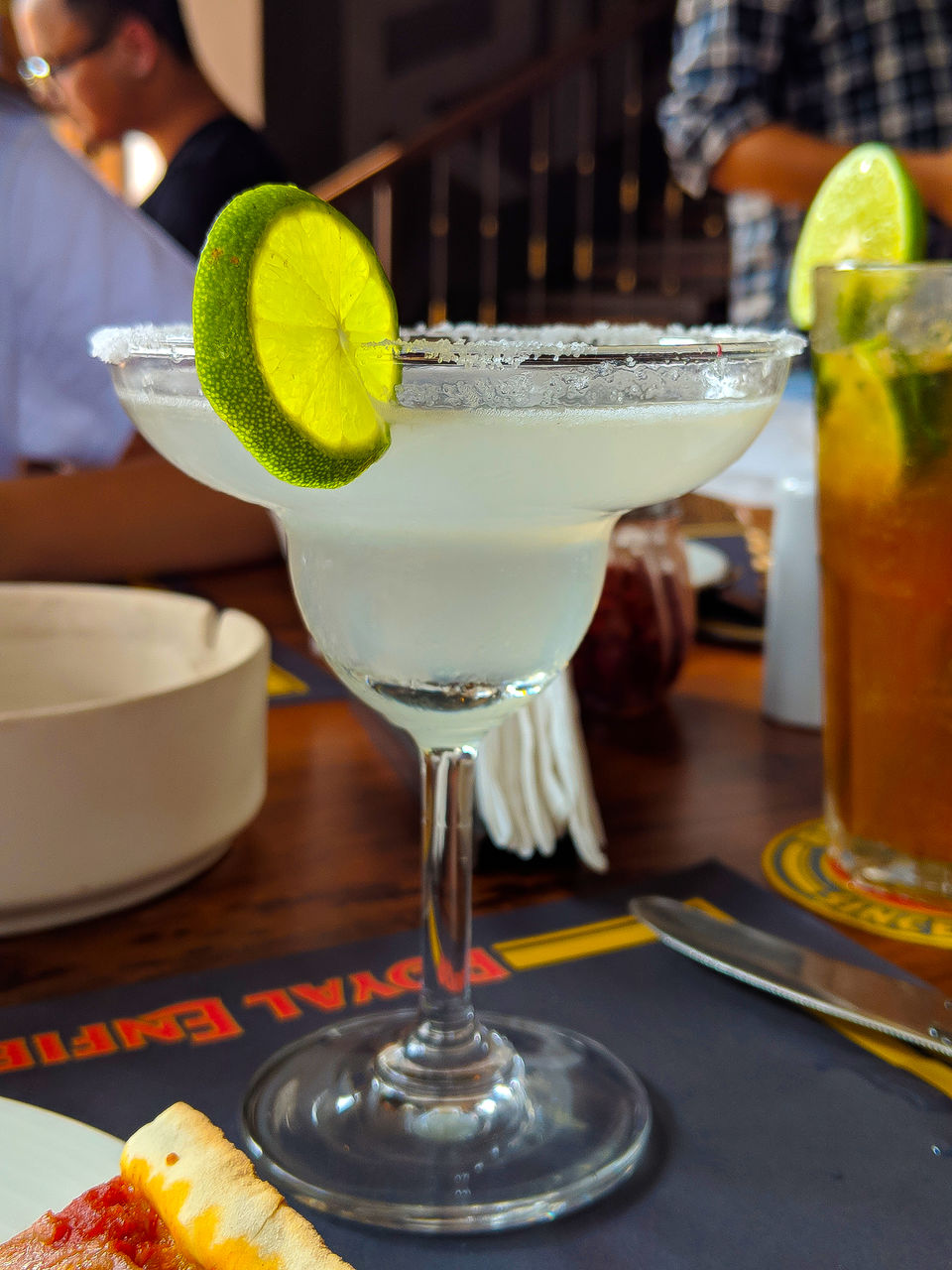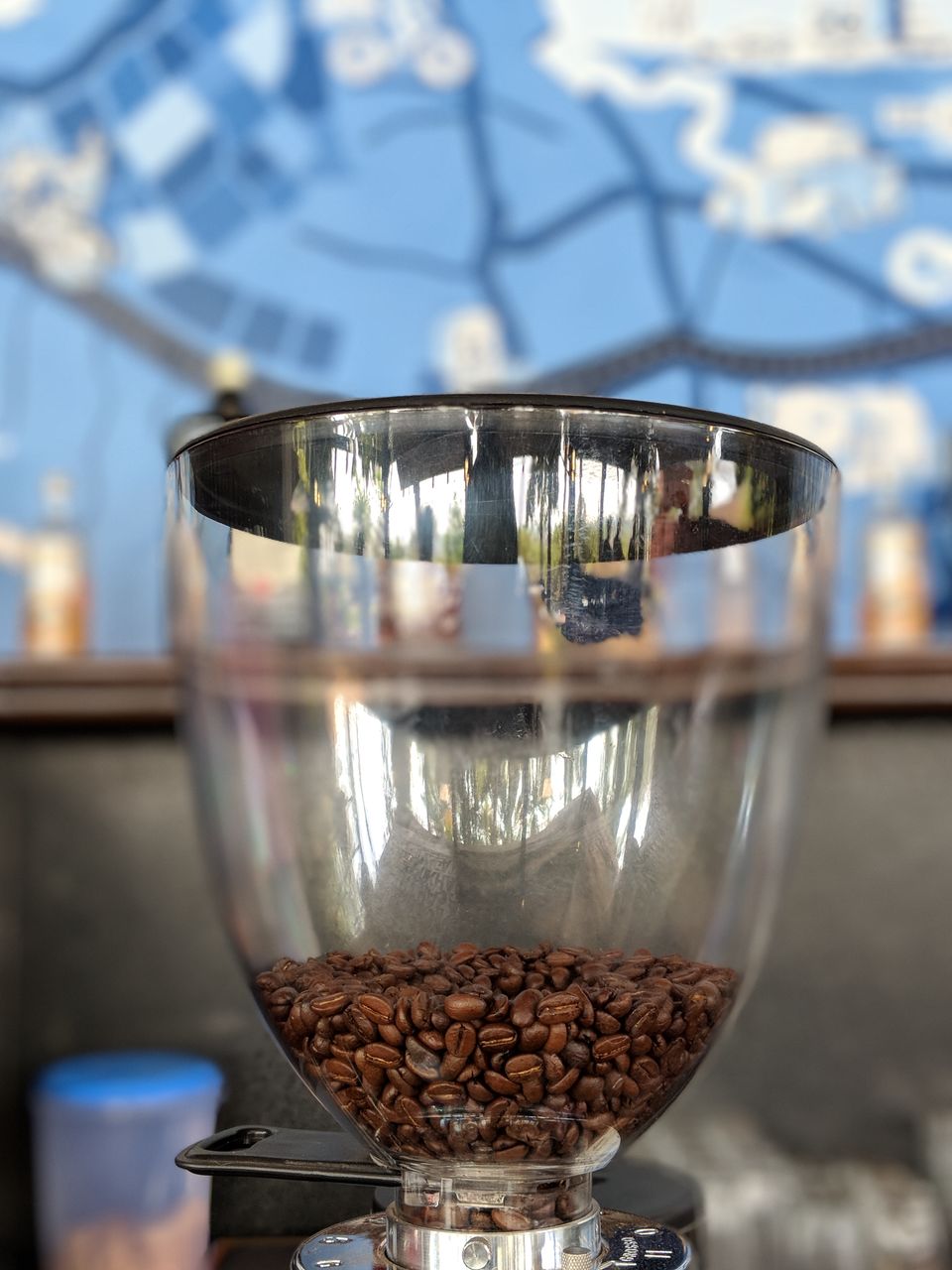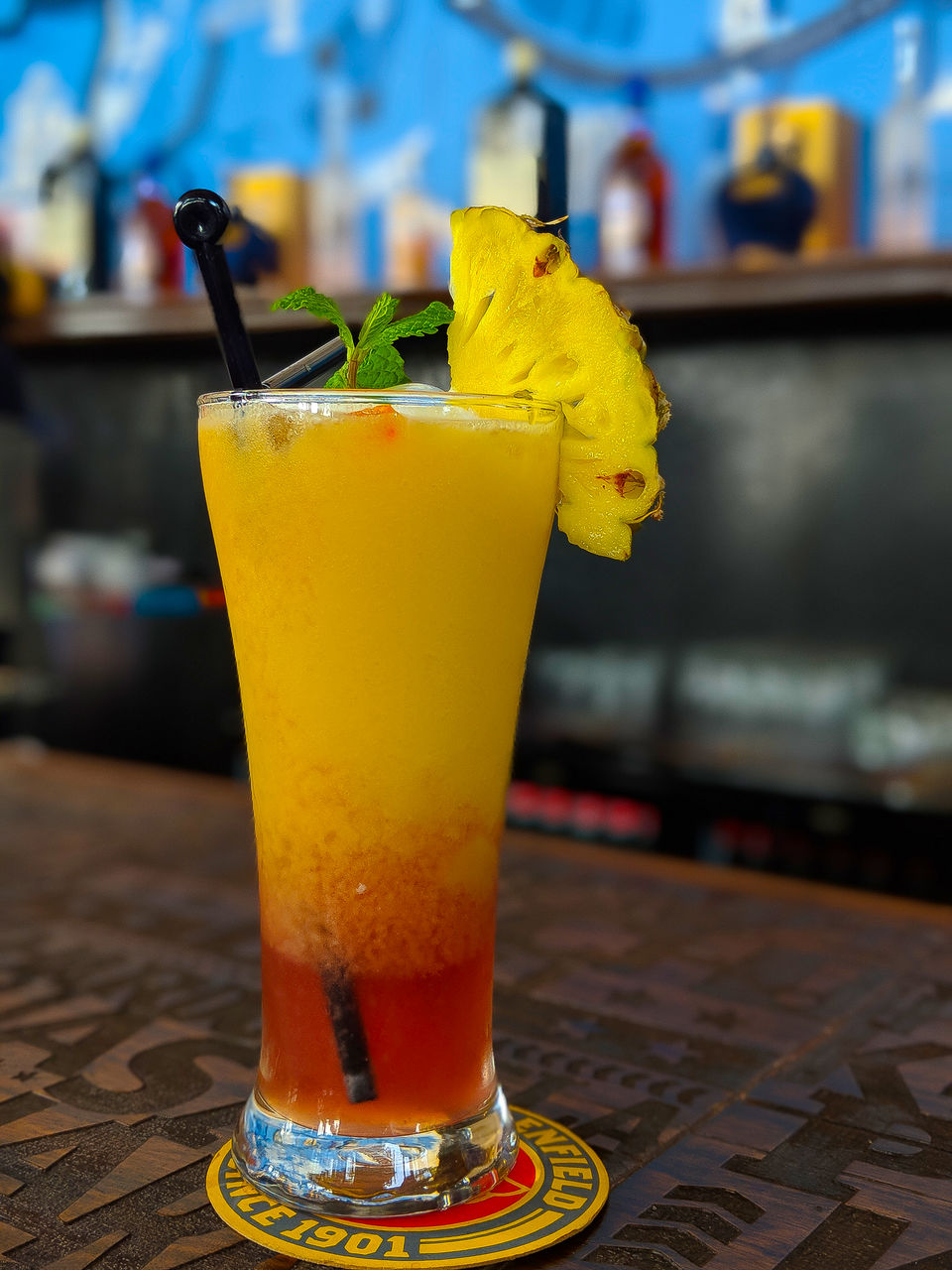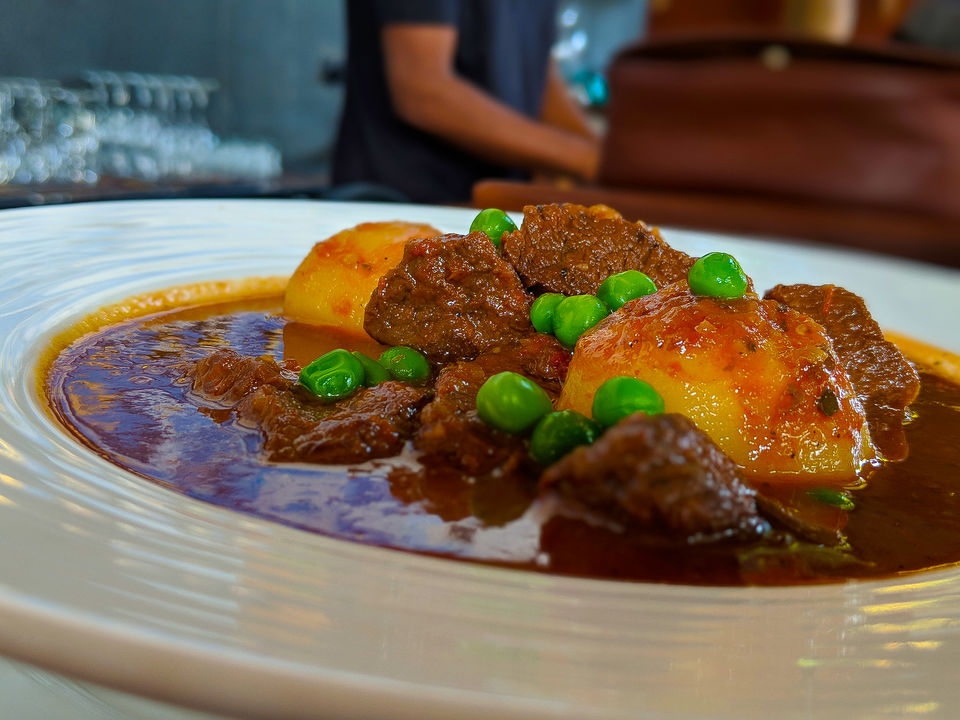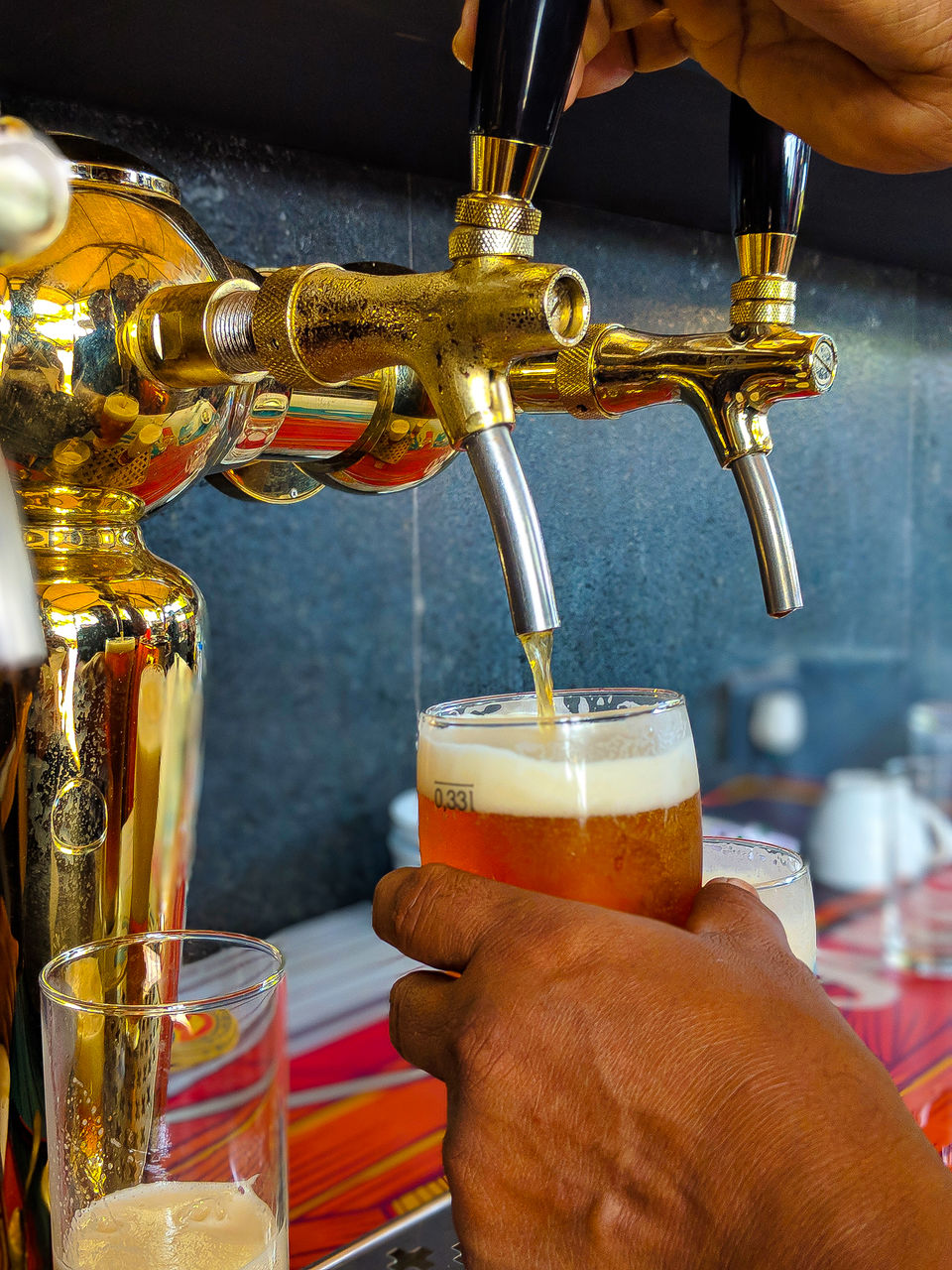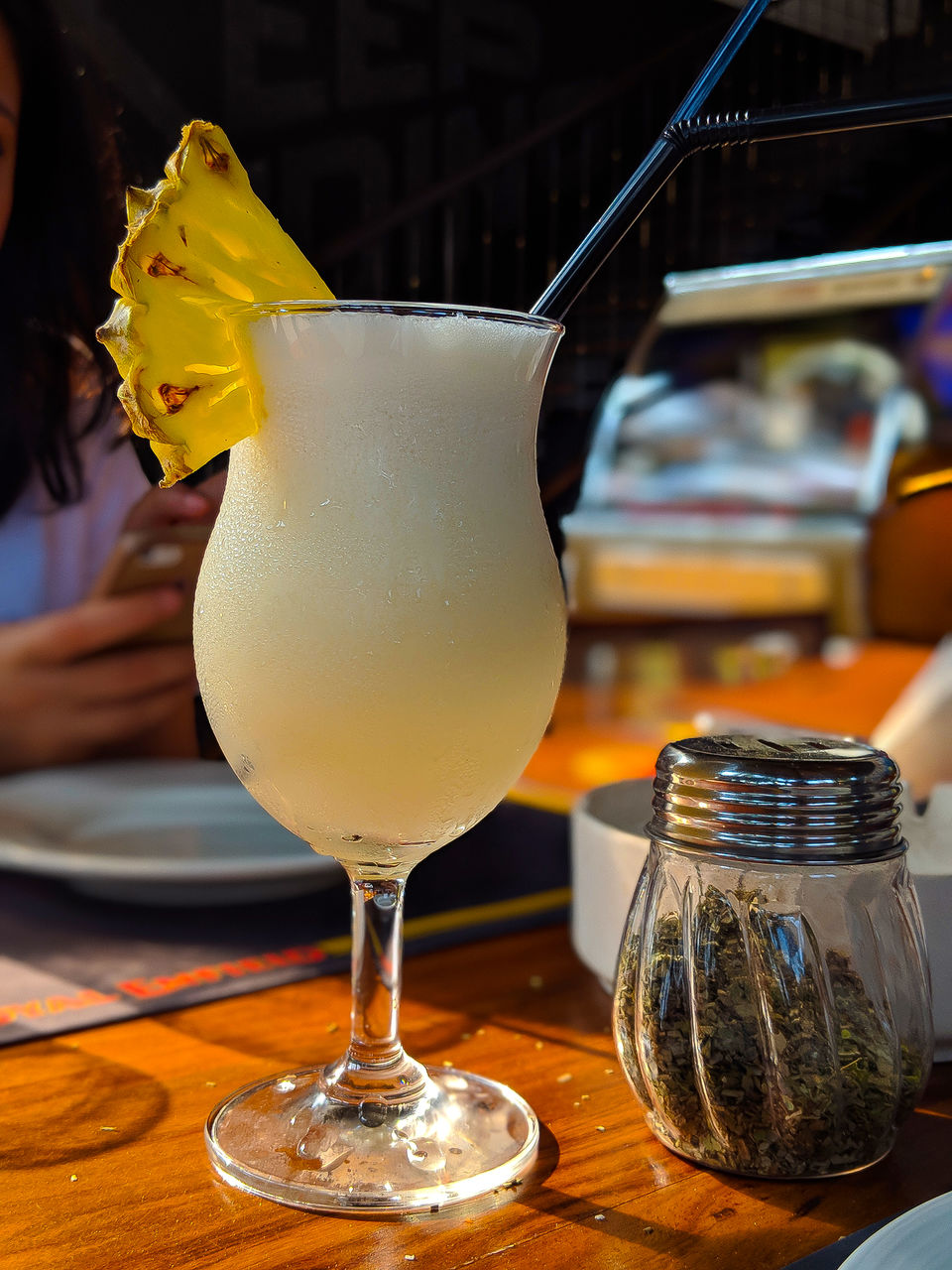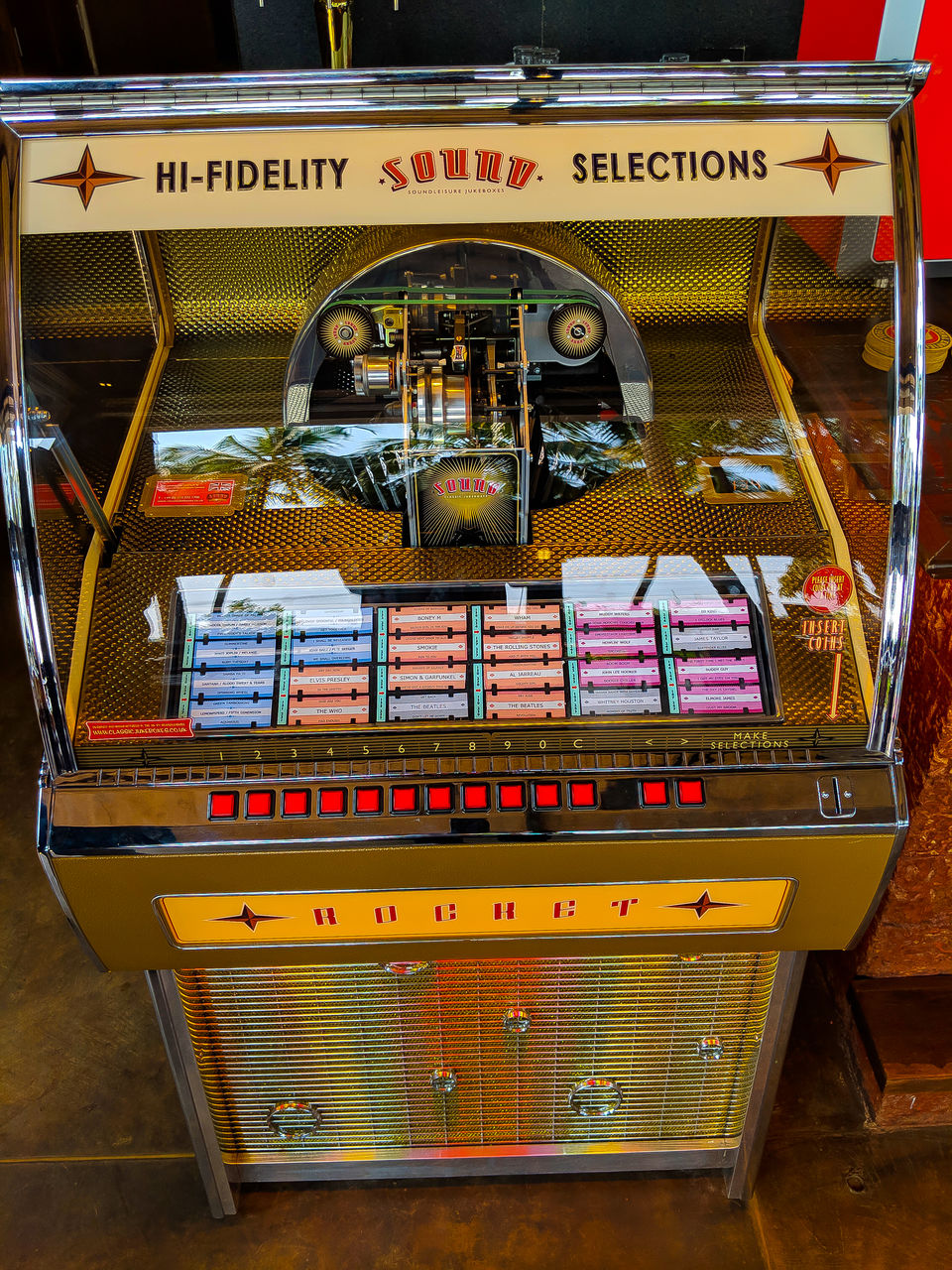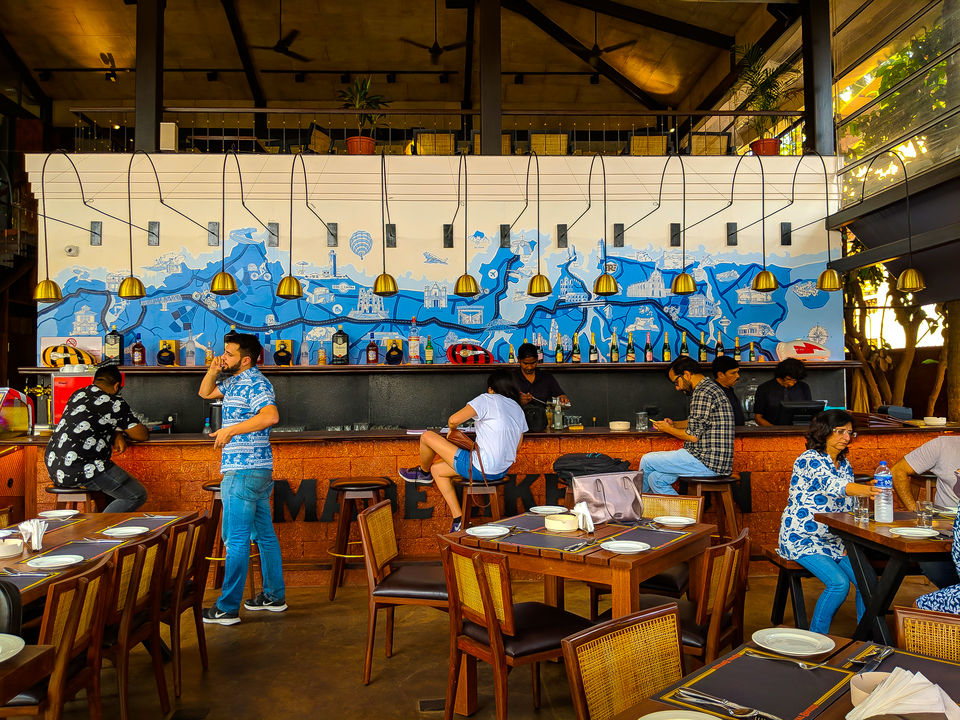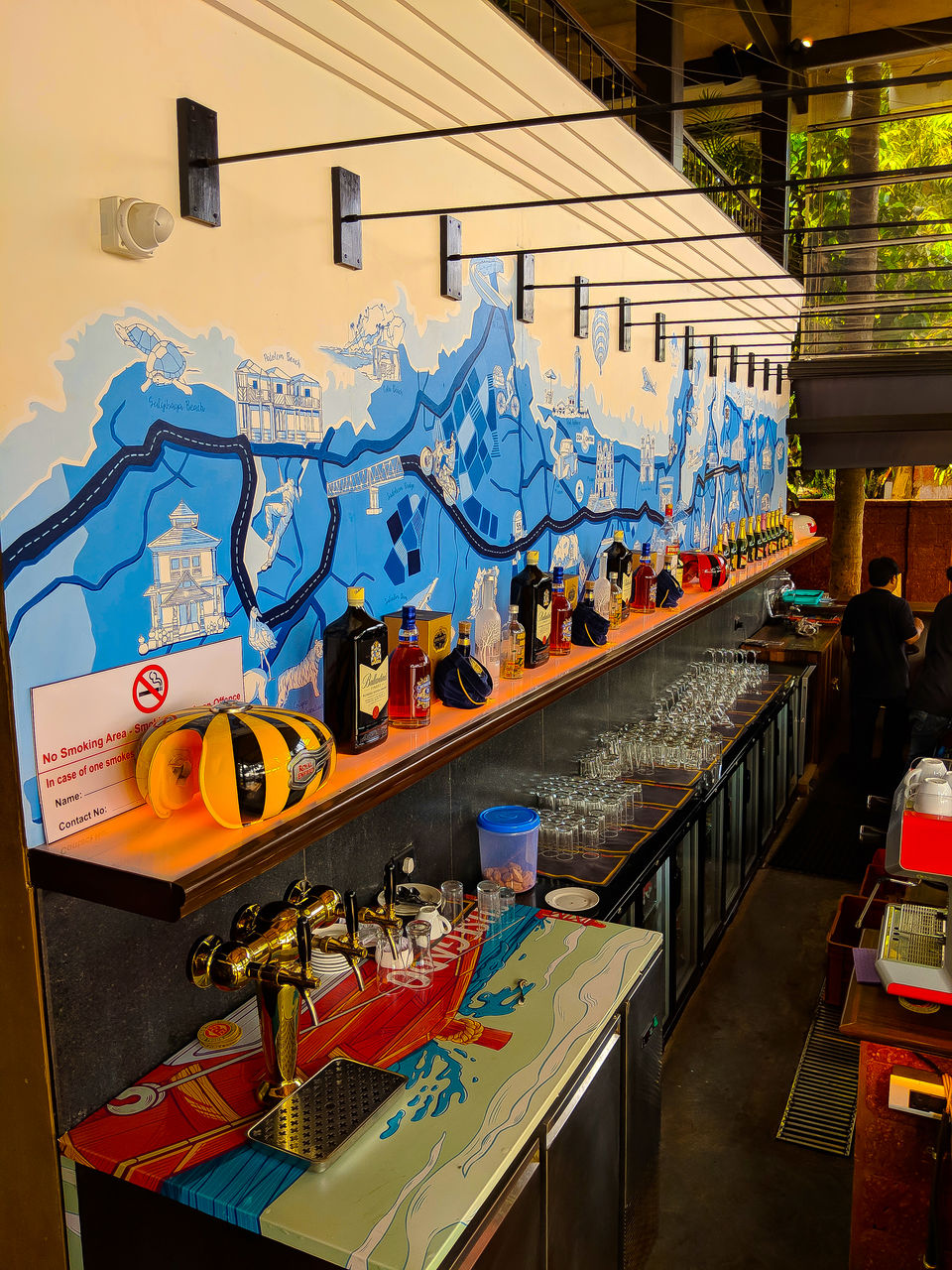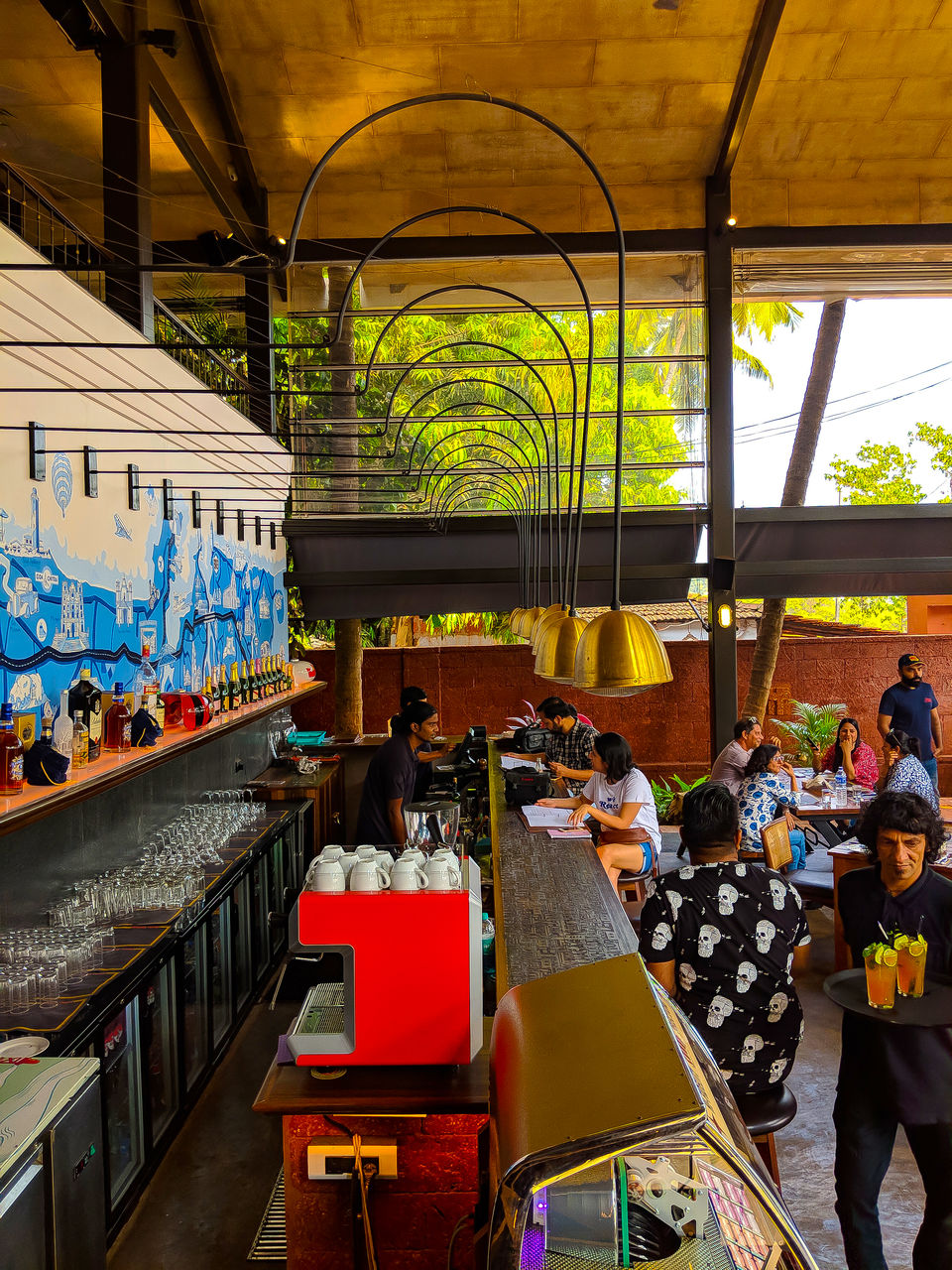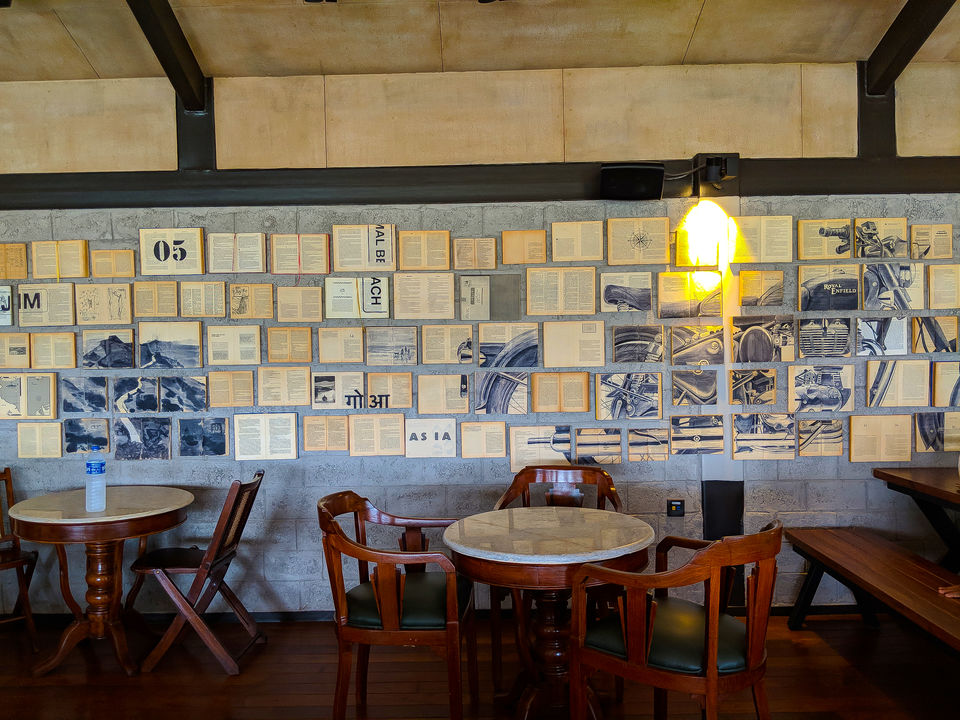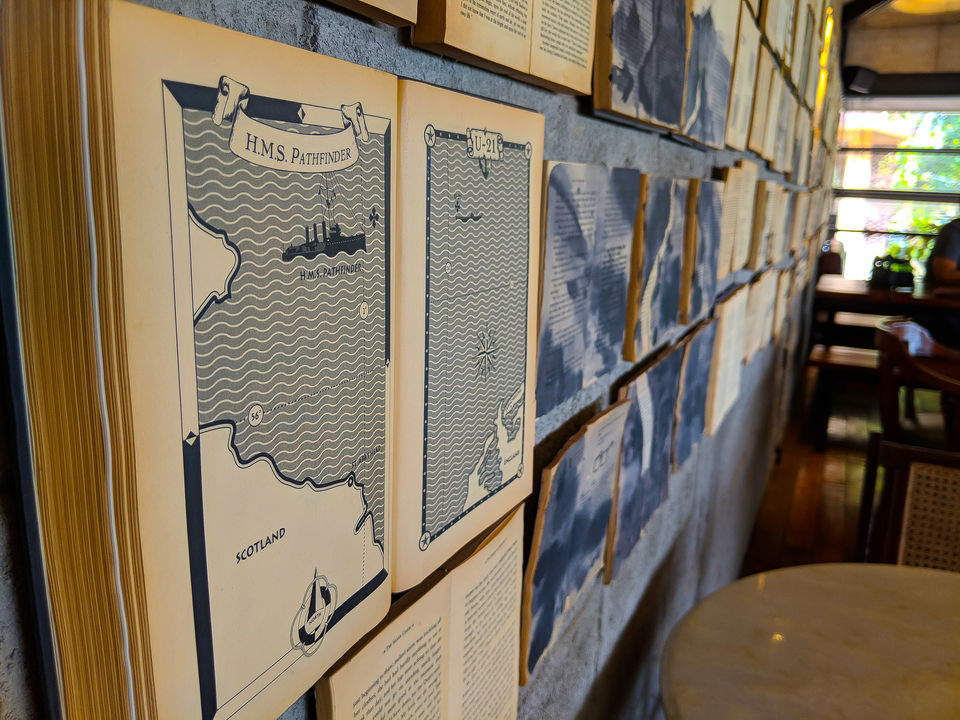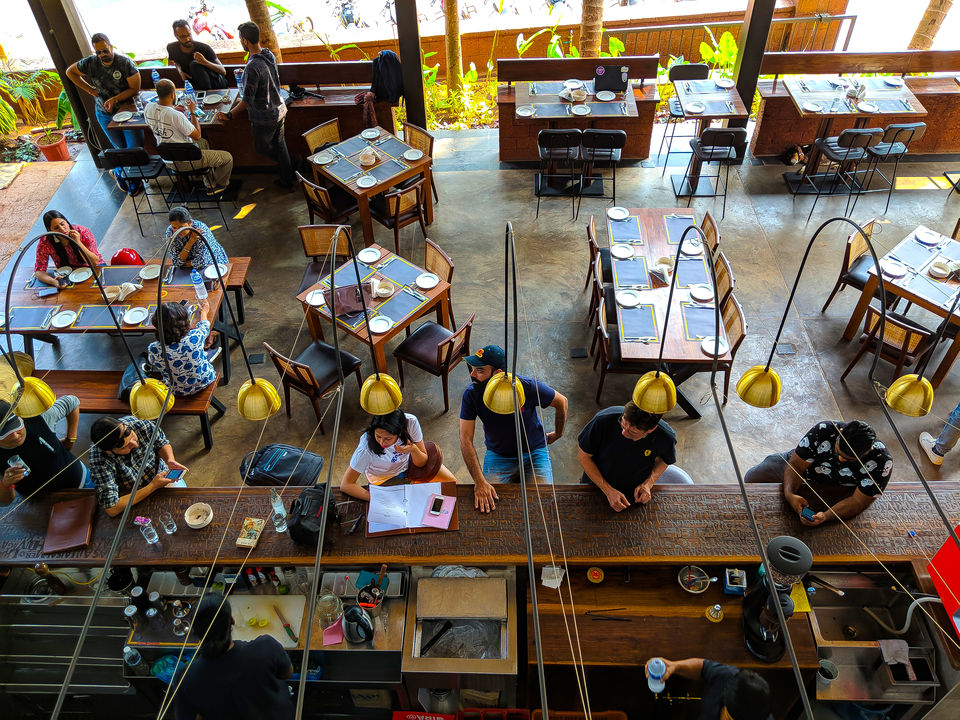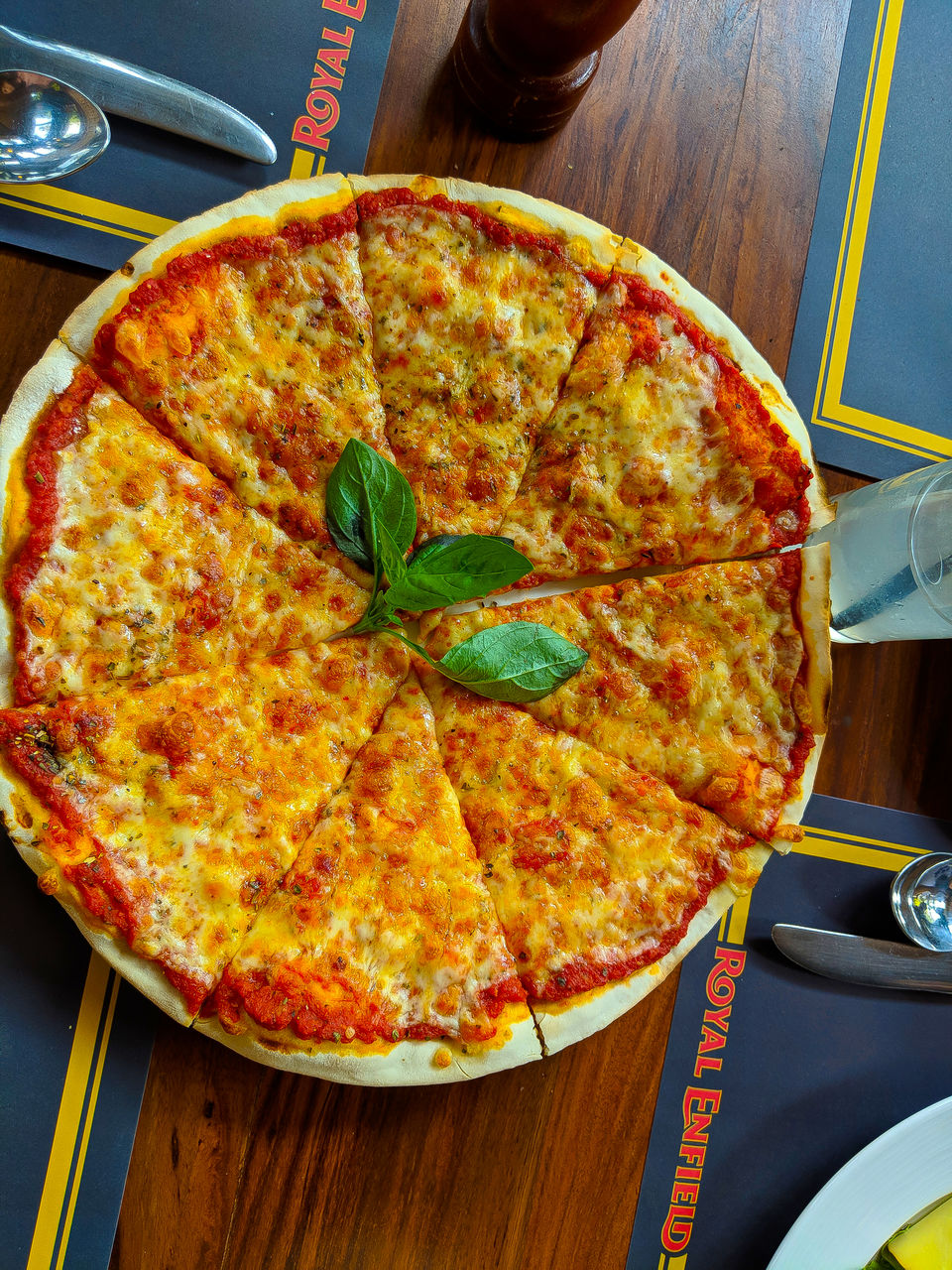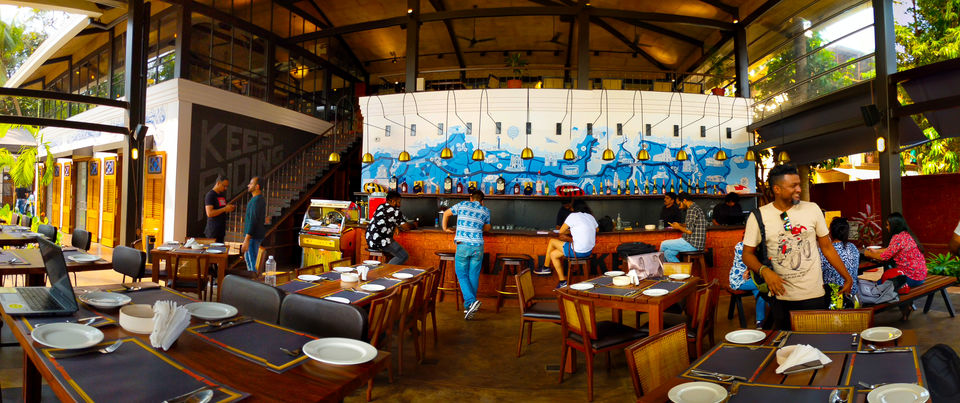 The Garage cafe also offers a breakfast loop ride, which is around 75kms. Azulejos inspired installation, 'Keep Riding' stairway, restroom graffiti, bar mural and book collage are some of the must-not-miss attractions at the café. This motorcycling inspired cafe, is a peek in to the past and a hope for the future.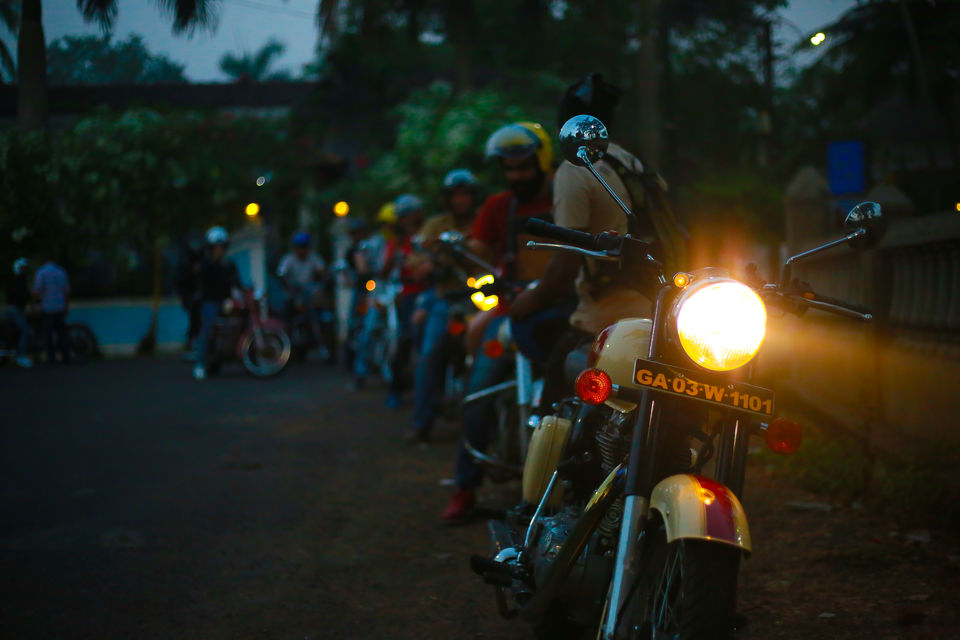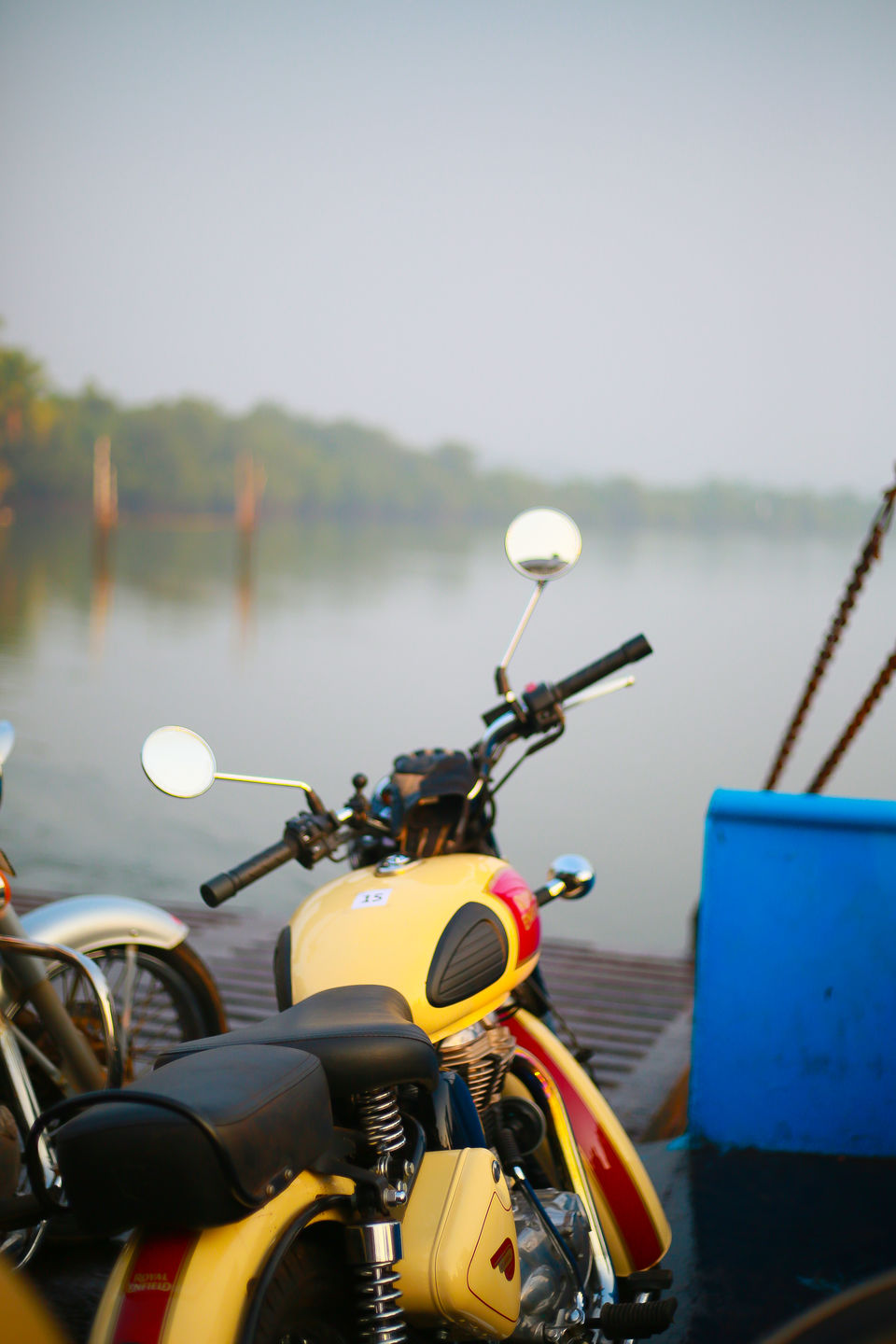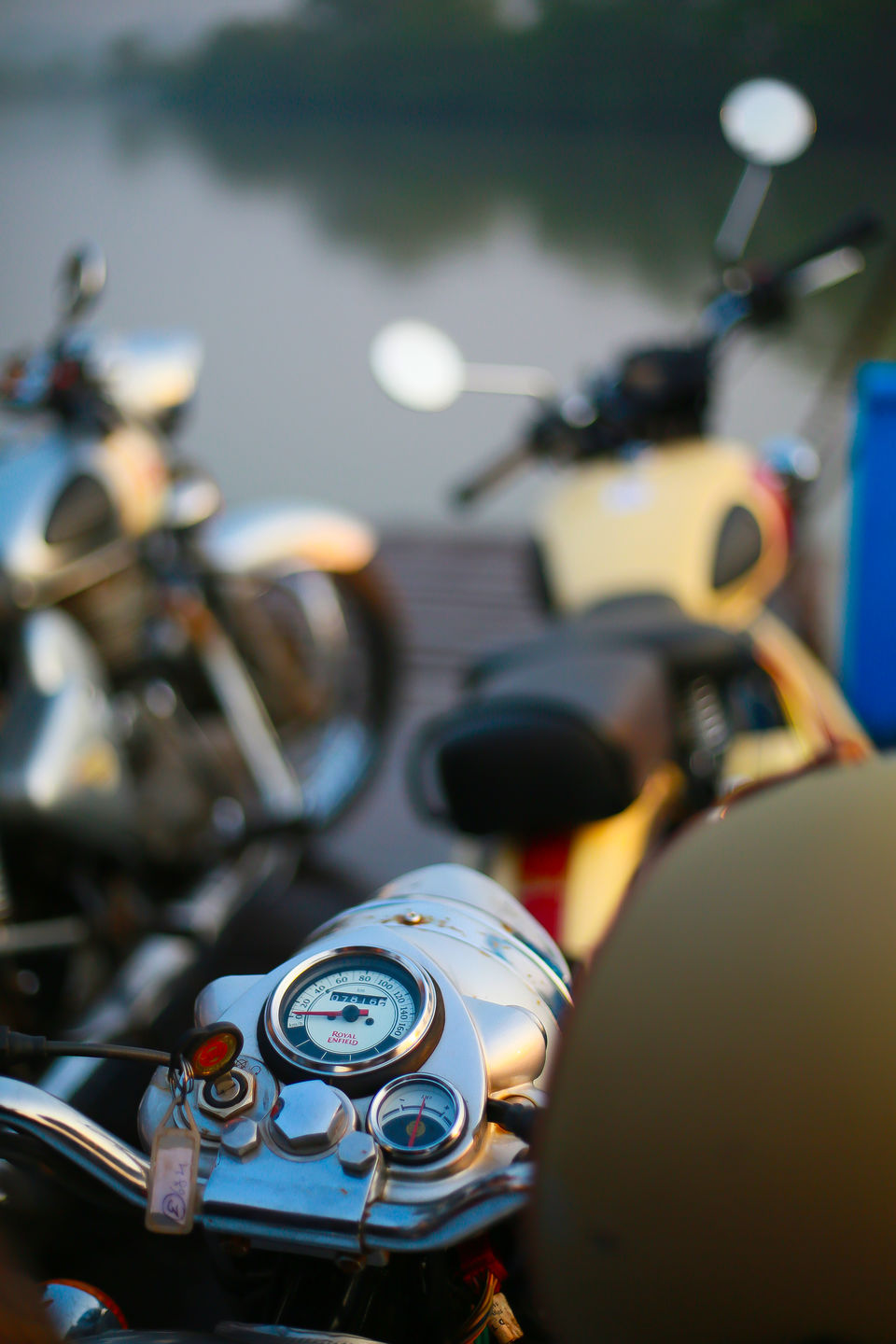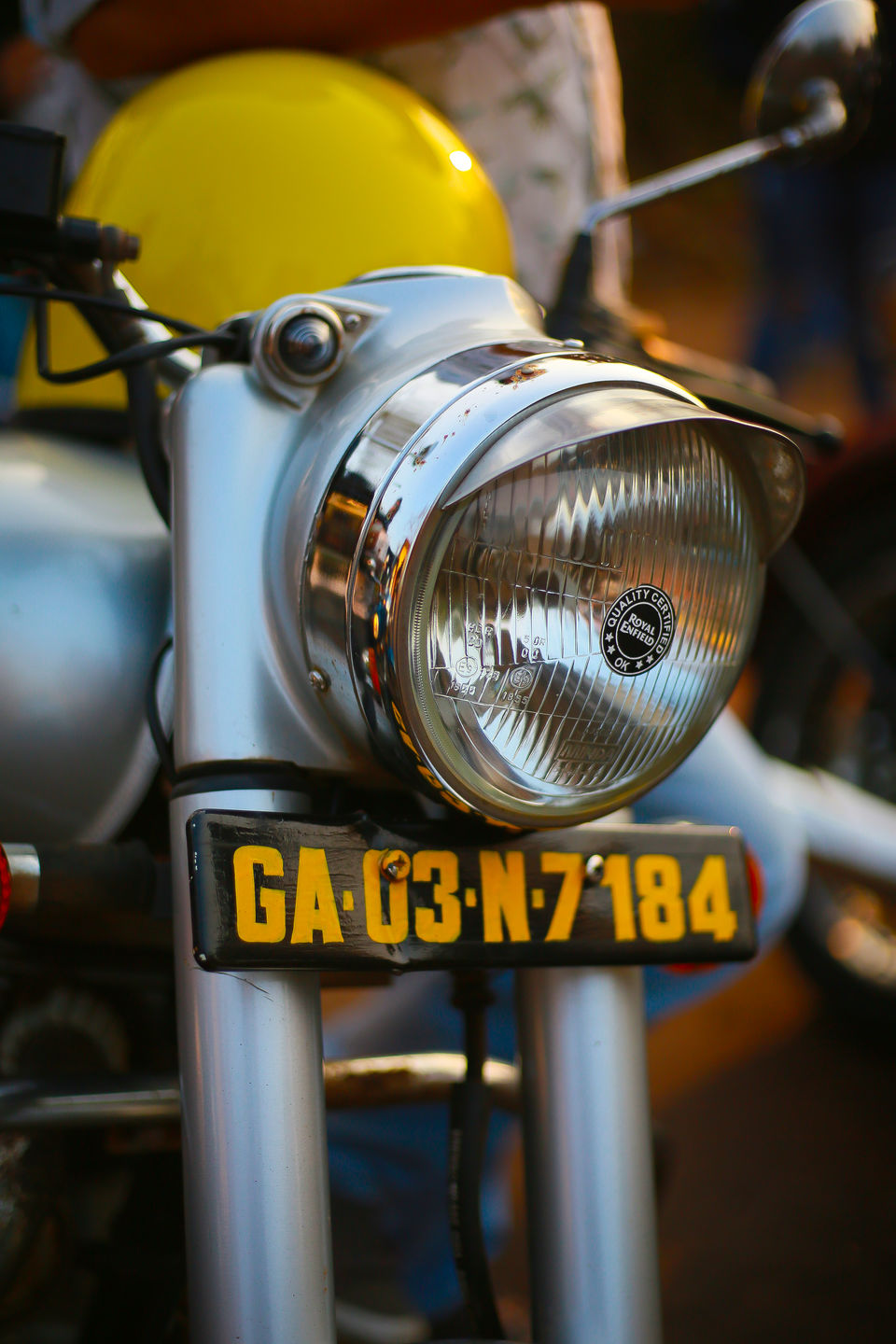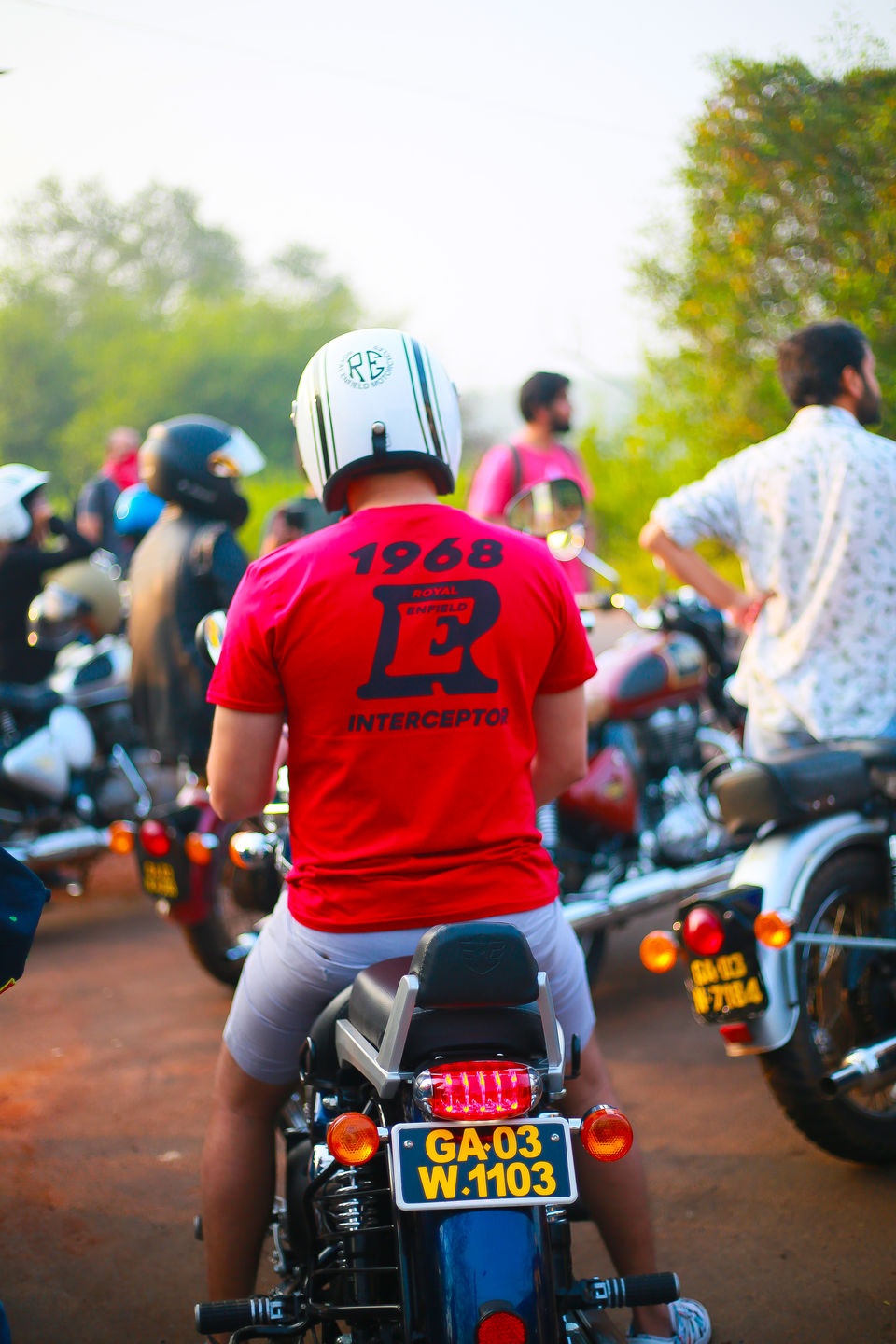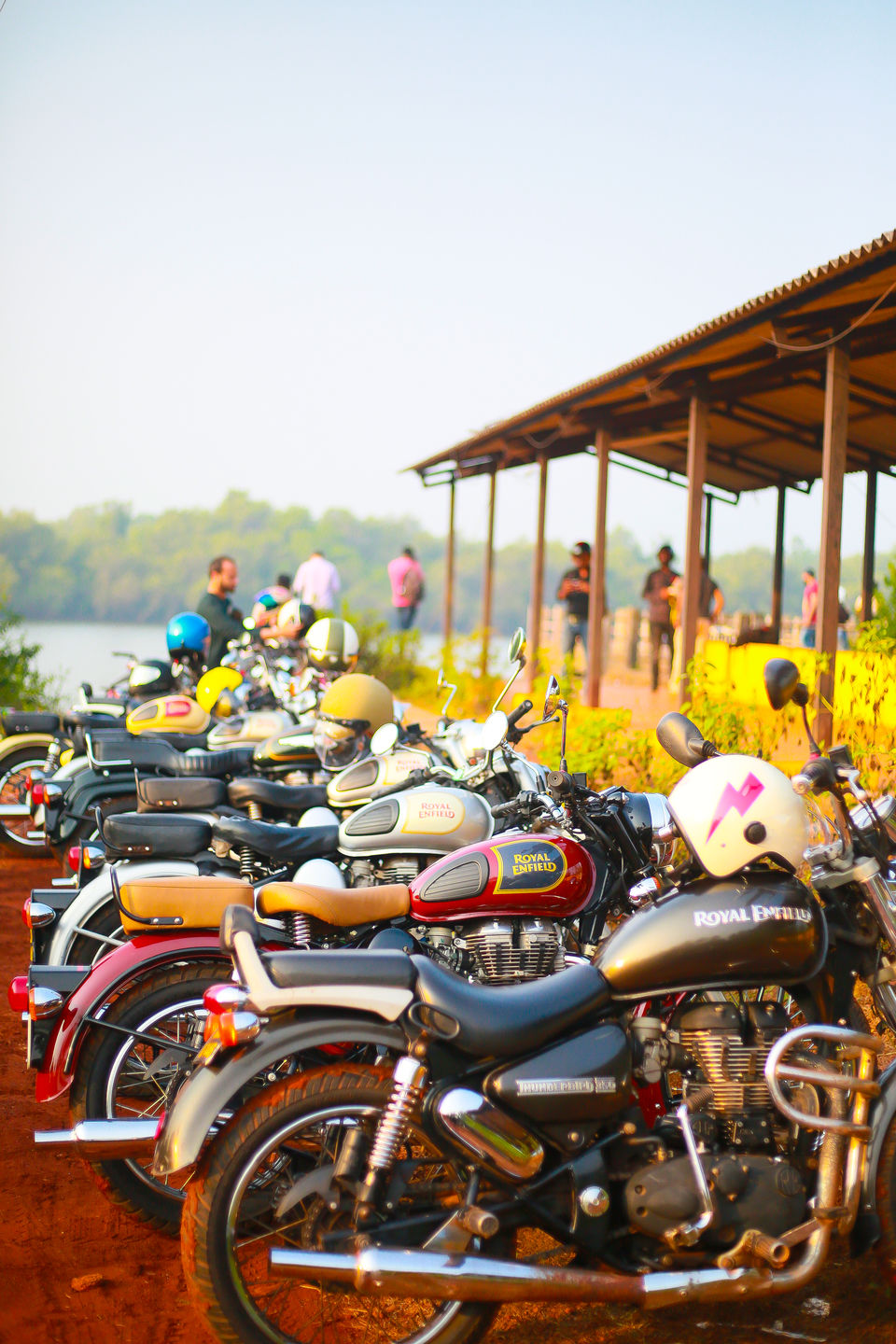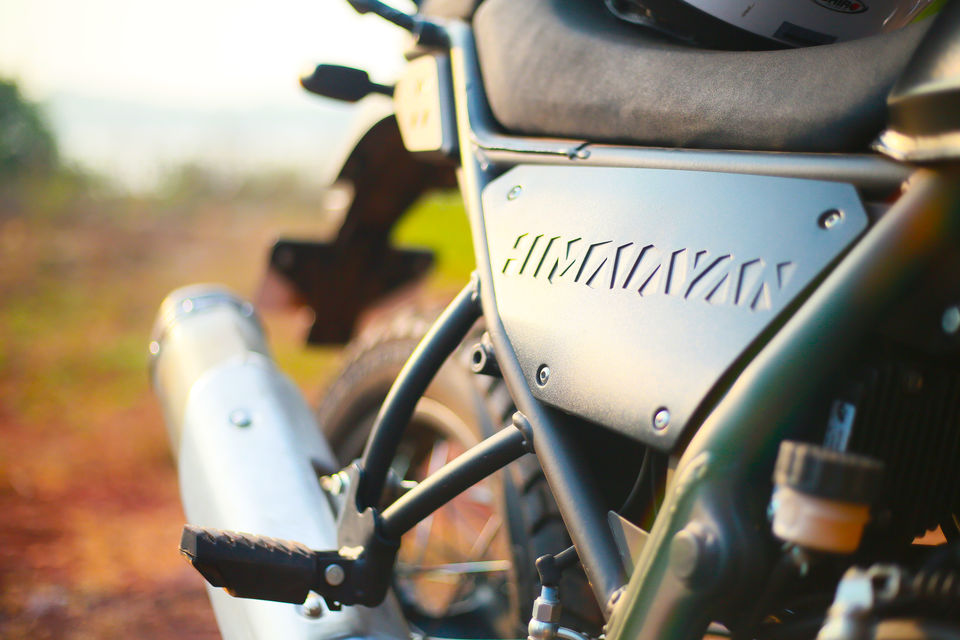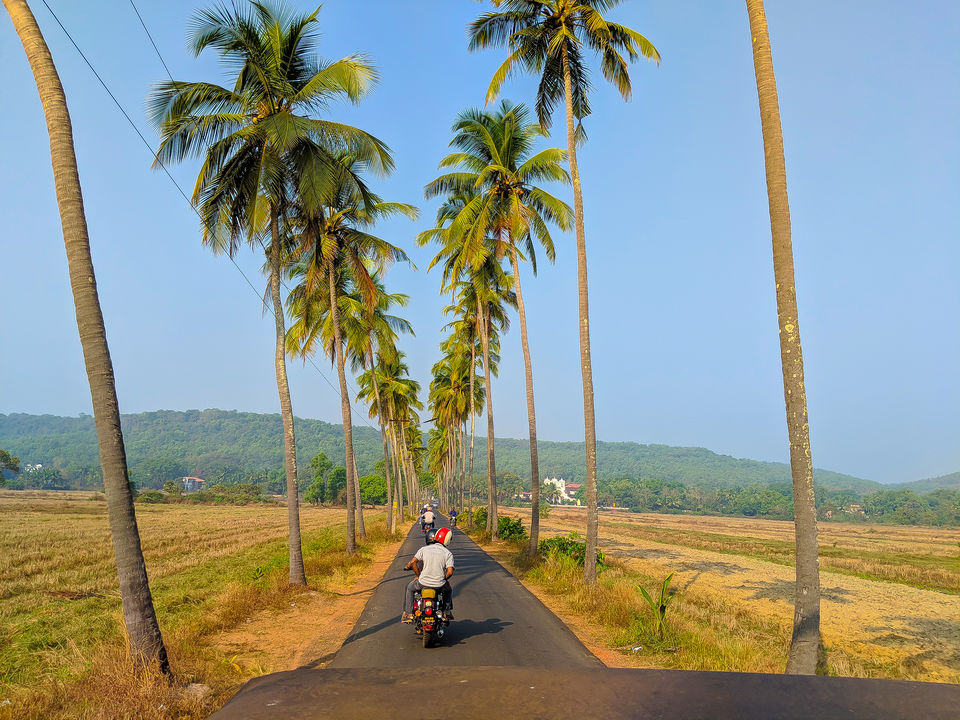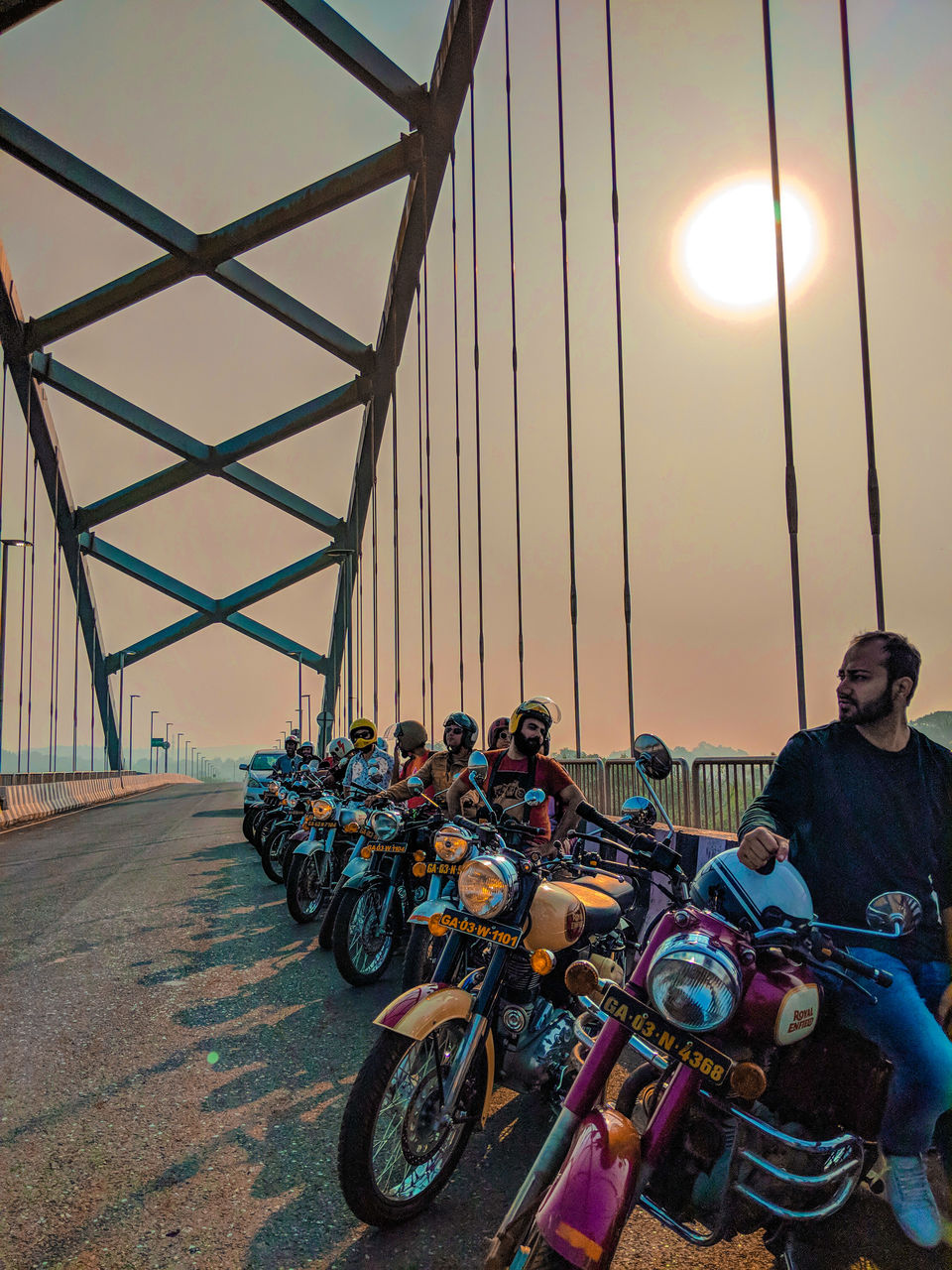 Now fill up your tank and head straight to the new Garage cafe in Goa.
Bon Voyage! Signing Off rucksackdairies