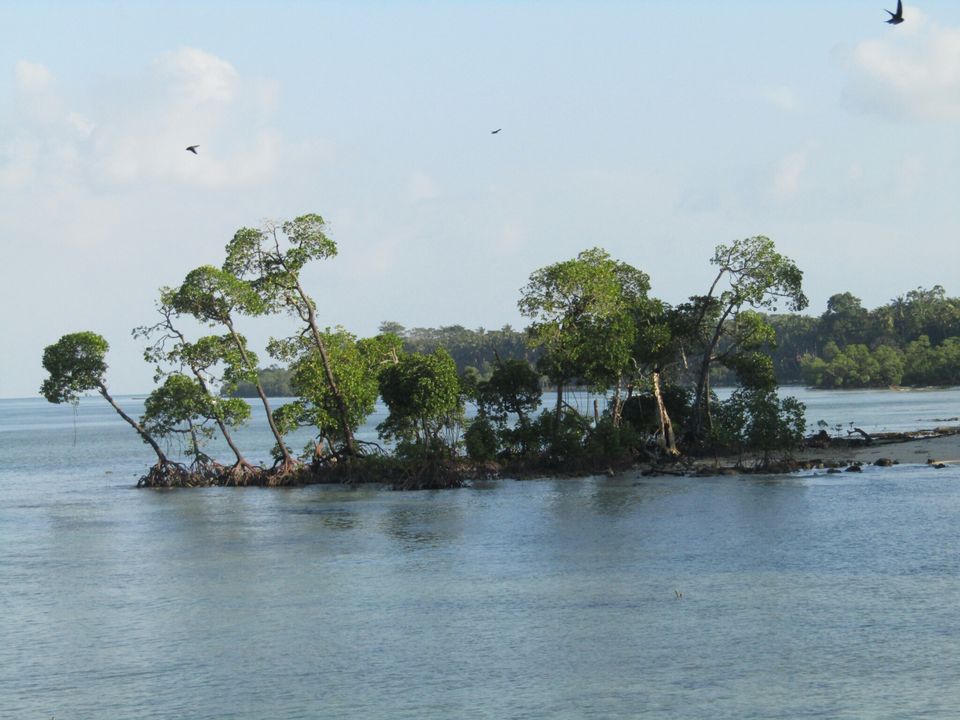 It was an early morning start from Neta ji Subhash Chandra Bose terminal, Kolkata to the capital city of the bigger one of the island territories of India - Andaman and Nicobar islands. After checking out of Port Blair airport was warmly received by Vk and Vitri, wonderful hosts and friends. Decided to explore the streets of Port Blair after having a couple of hours of rest in the hotel room at Aberdeen Bazaar. Port Blair has buzzing markets crowded with tourists from all over the country and abroad and Aberdeen Bazaar at the city centre is a place for traditional shoppers where you can get almost all the requirements of a tourist. The Queen Sea Shell shop and the Government Emporia are the places to look for local handicrafts and souvenirs, and some good food in the town is also served here in Aberdeen Bazaar, near clock tower. 
The islands are surely a non vegan's delight, but if you prefer a pure veg restaurant ask locals for options other than 'Annapurna bhojanalay' (the place is strictly not recommended for their ordinary food, bad service and long waiting time - sometimes out of the restaurant). Instead one can go for multi cuisine 'Milan' for quick service an tasty food. Didn't have time to check out some good looking places at MG Road. Out of my love for South Indian food, found a small place called 'Kattabomman' serving delicious meals and snacks. Done with the food and street watching, started heading back to the hotel room, only to start again in the evening for the Corbyn's Cove beach.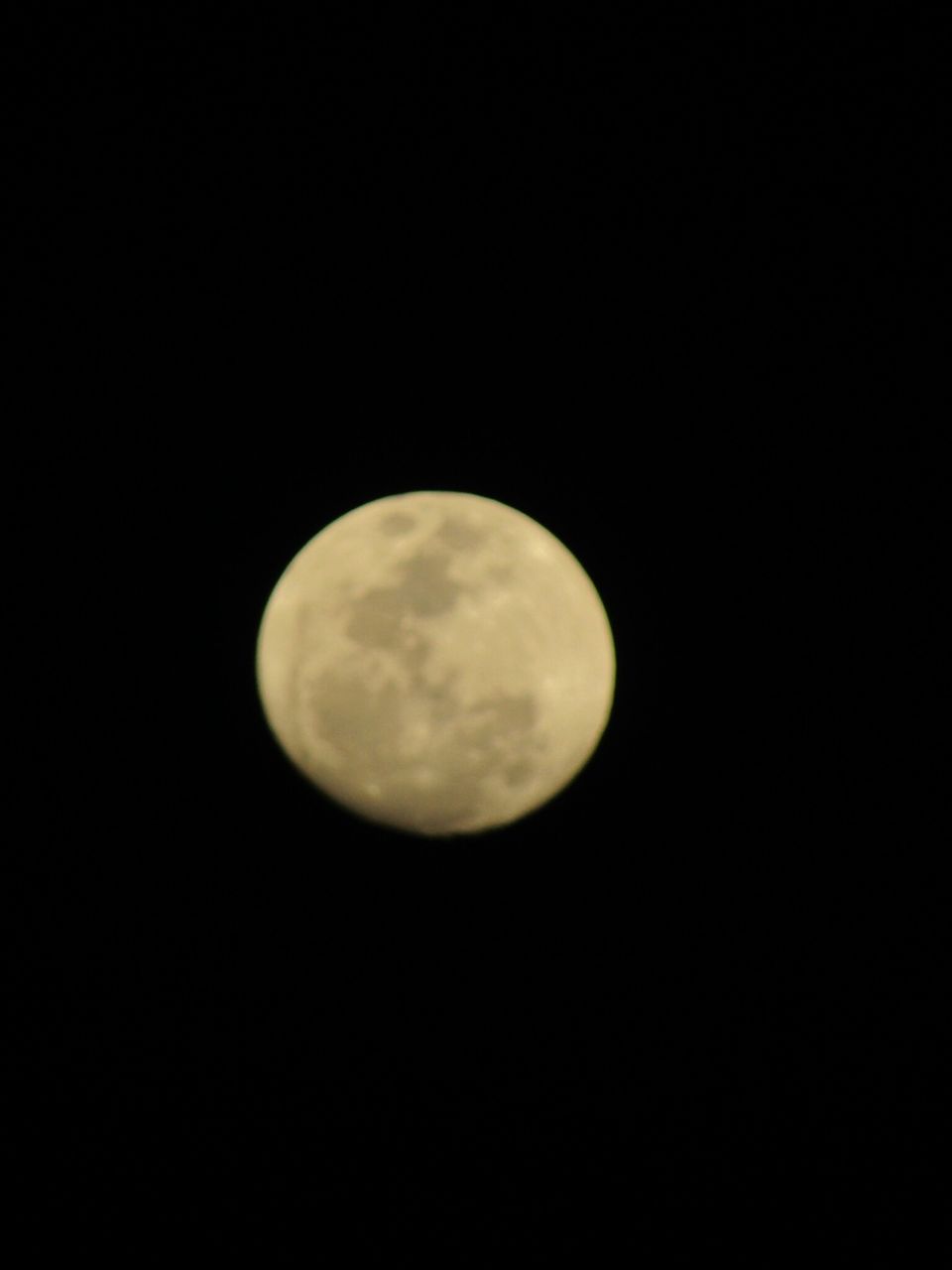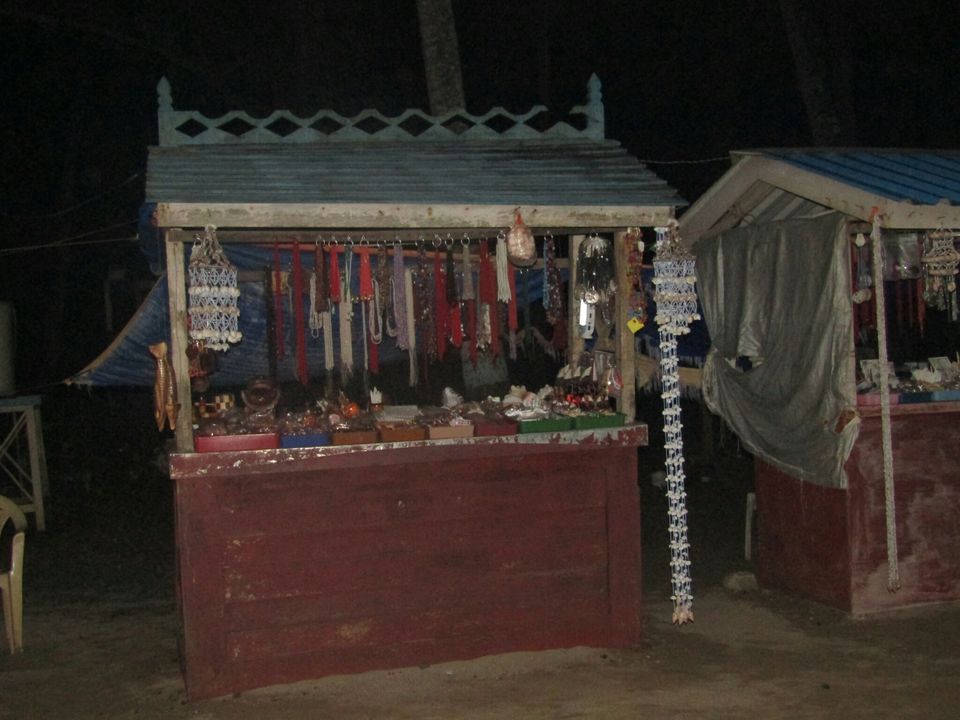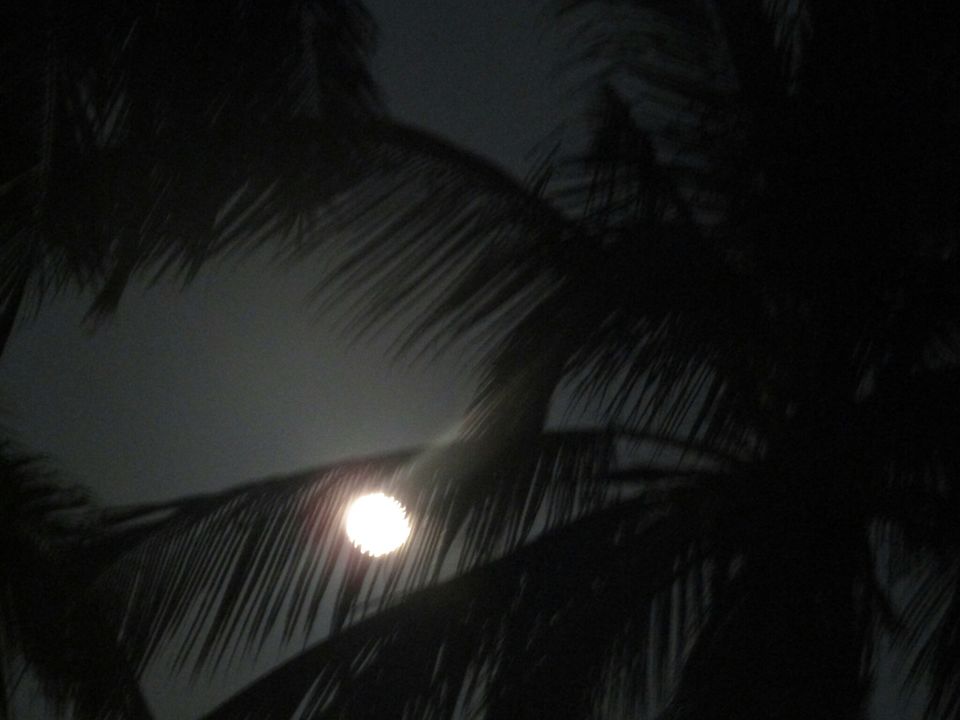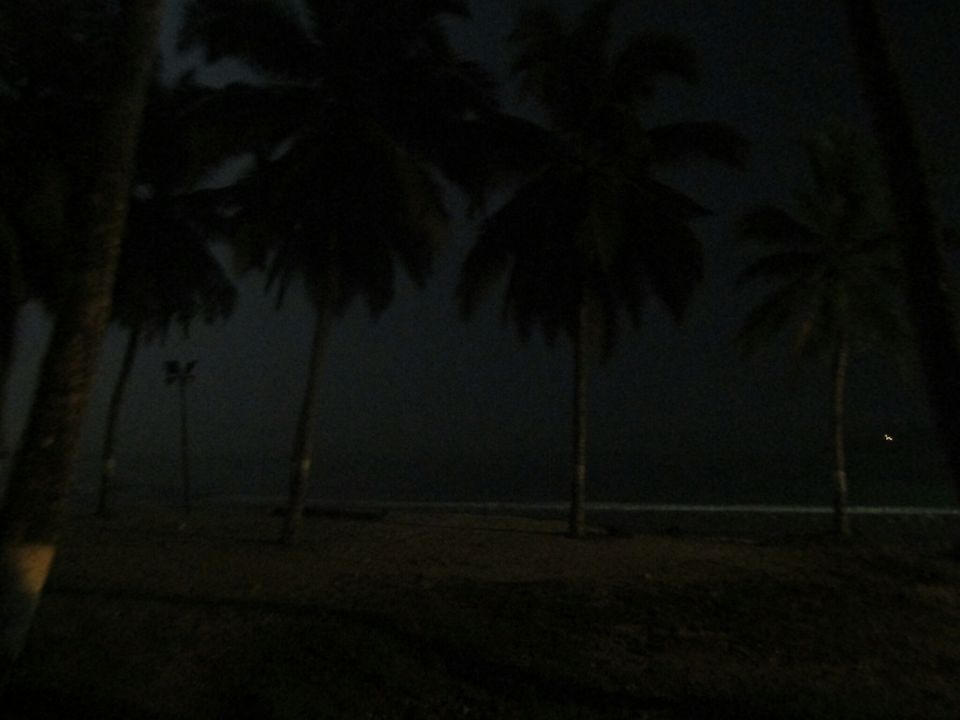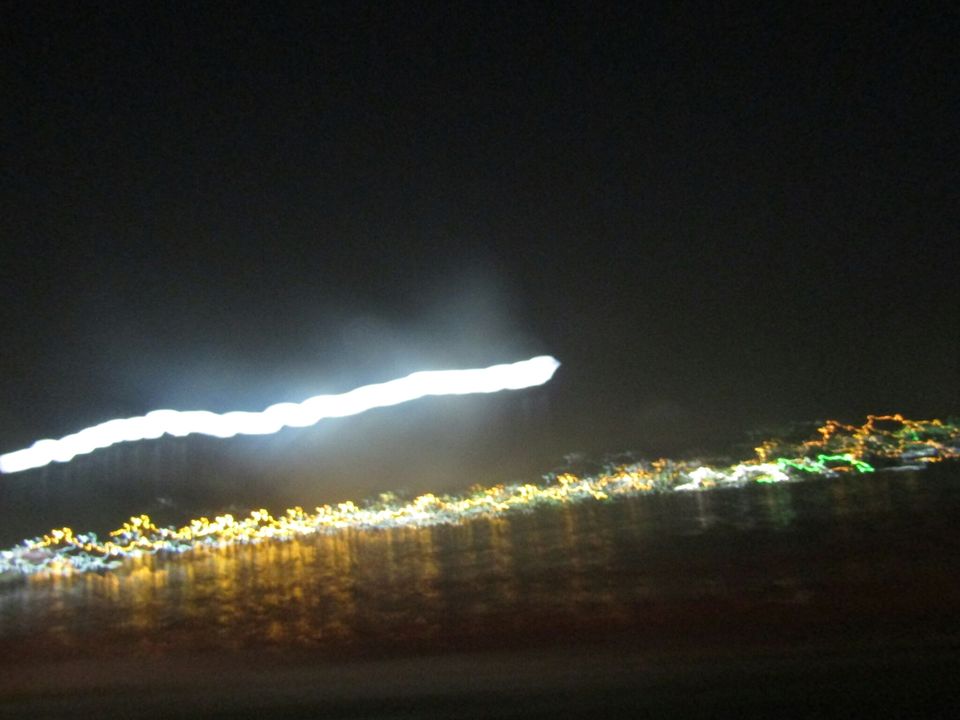 After having a nice breakfast left for Wandoor beach, and to visit marine interpretation centre en route.
In the afternoon it was a rendezvous with history at the Celular Jail, Port Blair. The Andaman and Nicobar islands were developed as a penal colony of the British rule in India infamous by the name kala pani or the dark waters.
        The evenings are lit by a spectacular light and sound show telling the stories about the hardships of the inmates of the jail who mostly used to be freedom fighters in those times.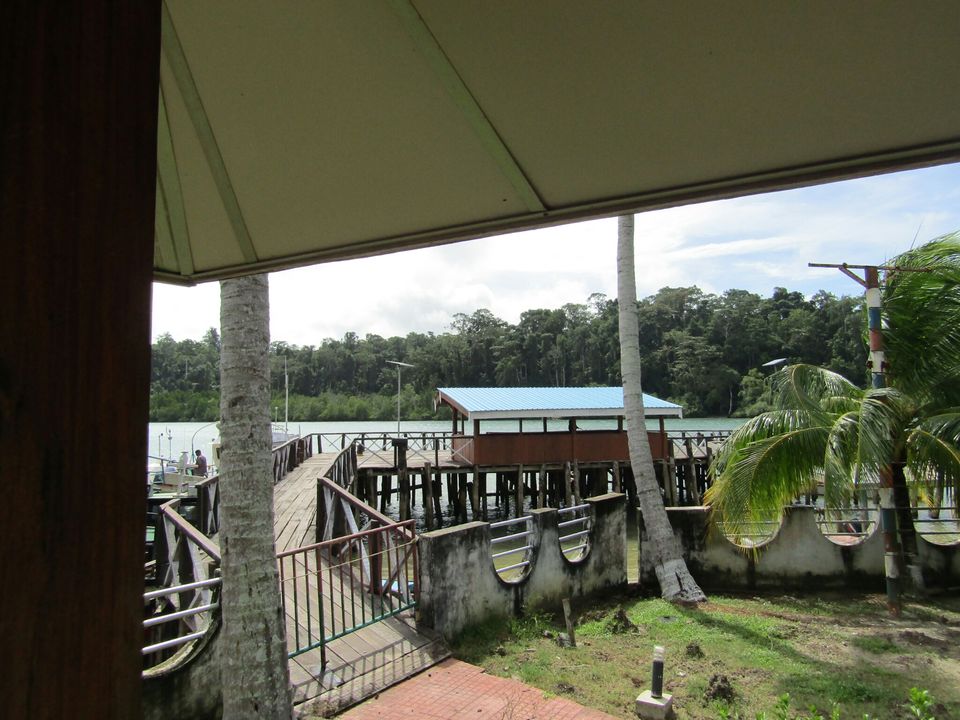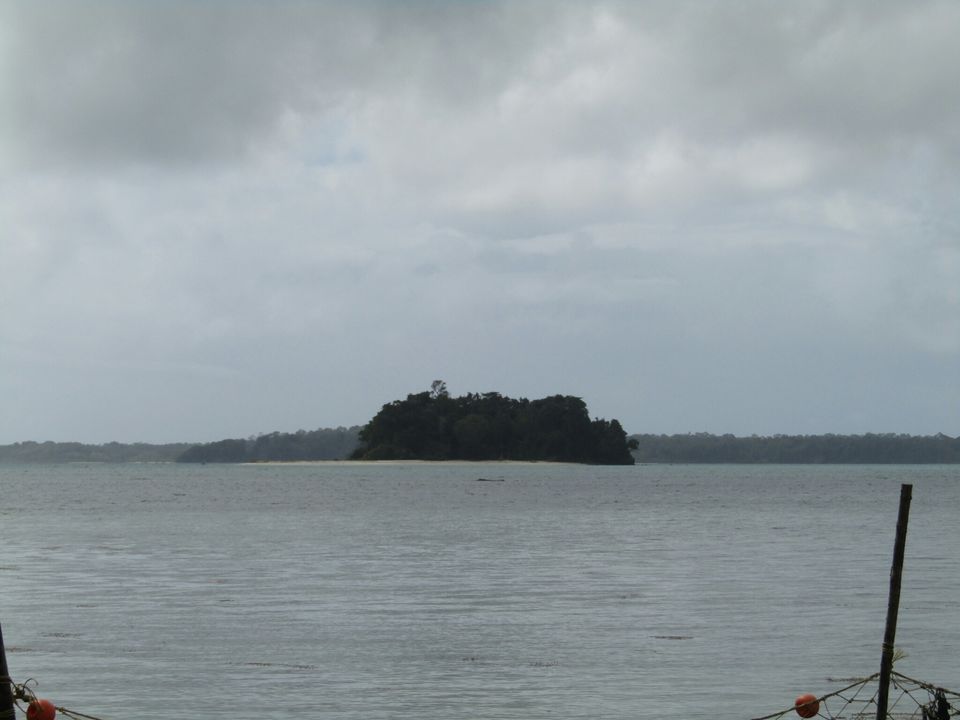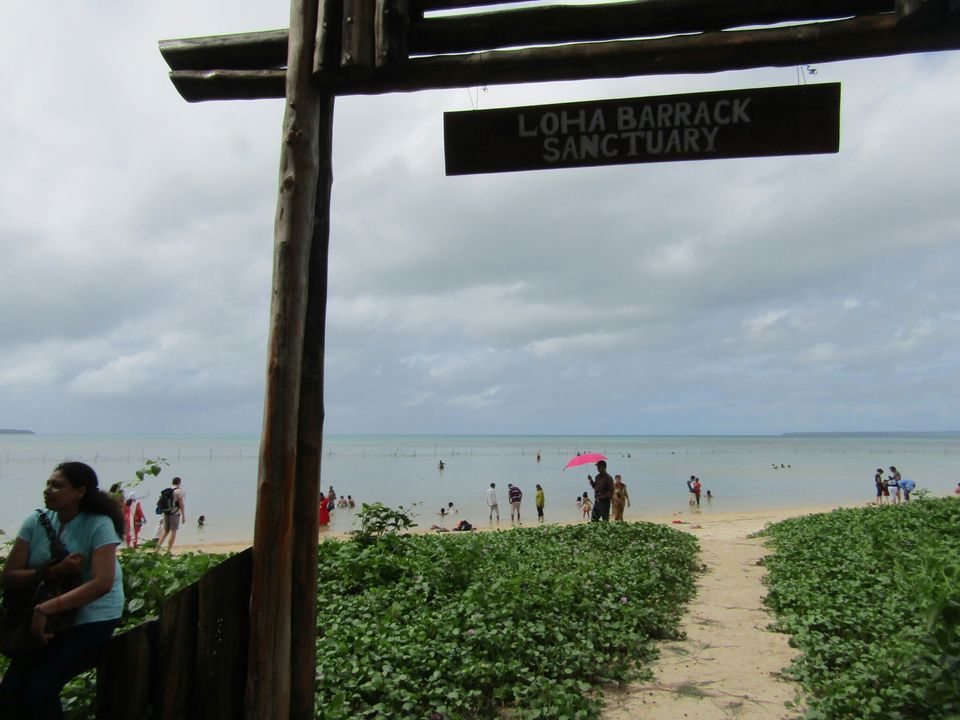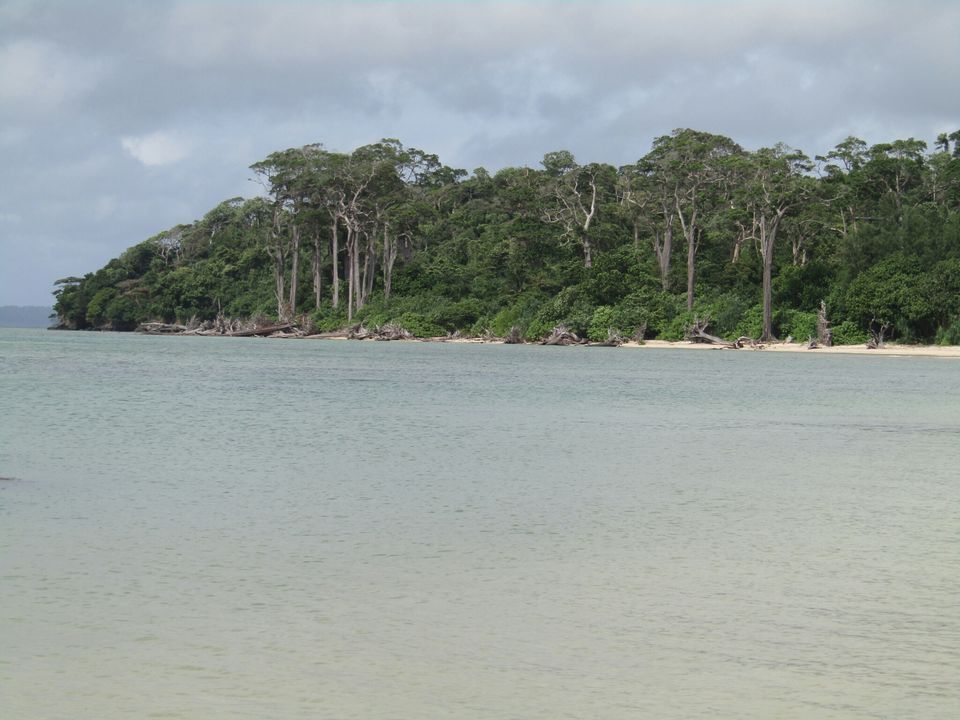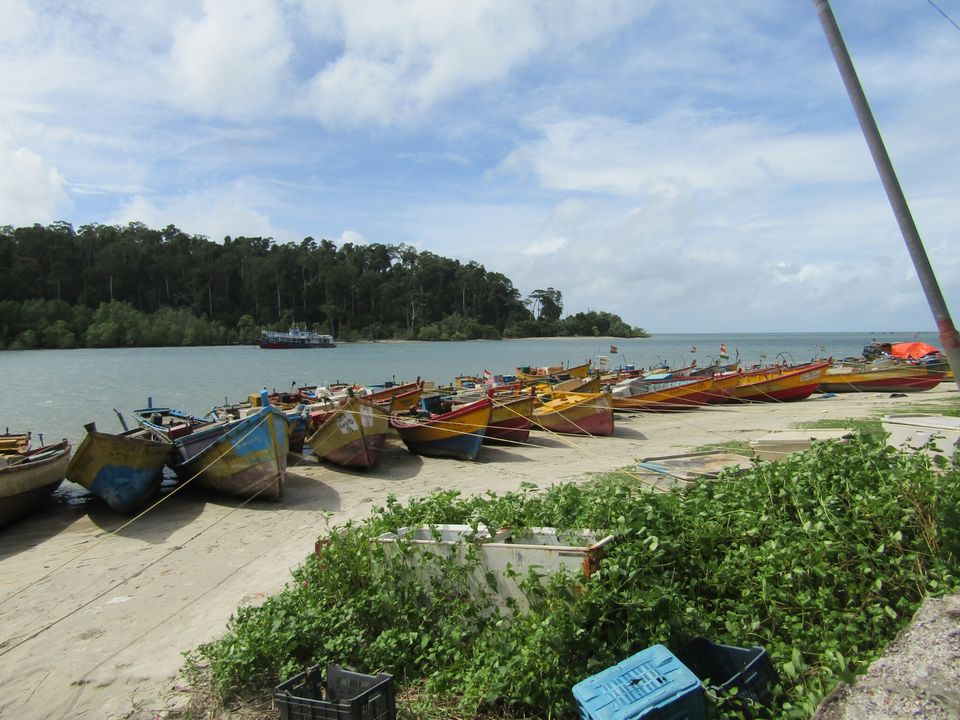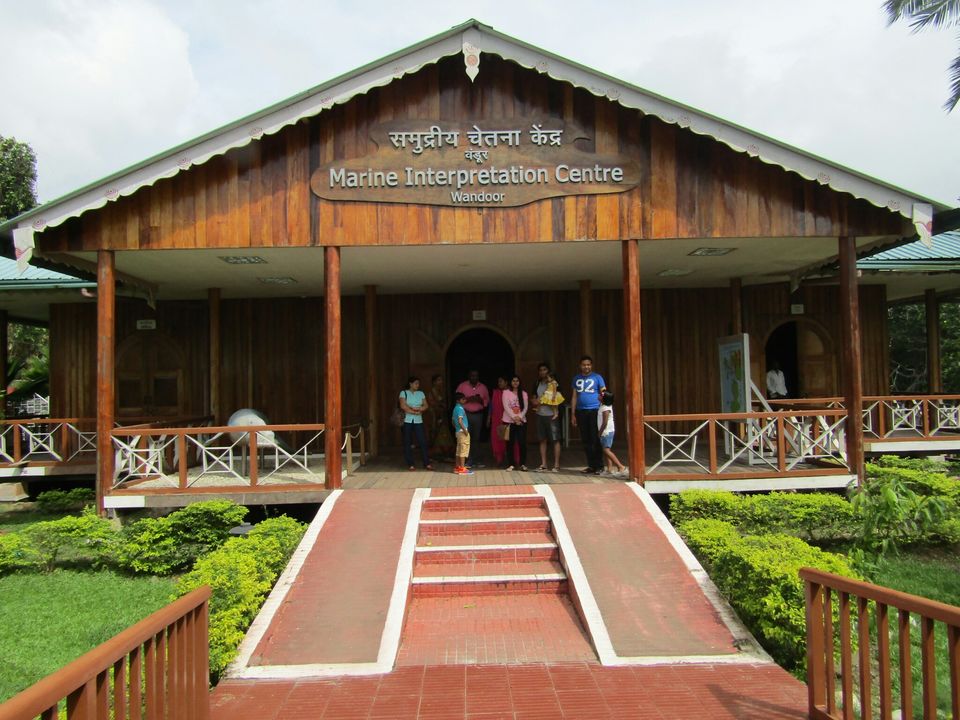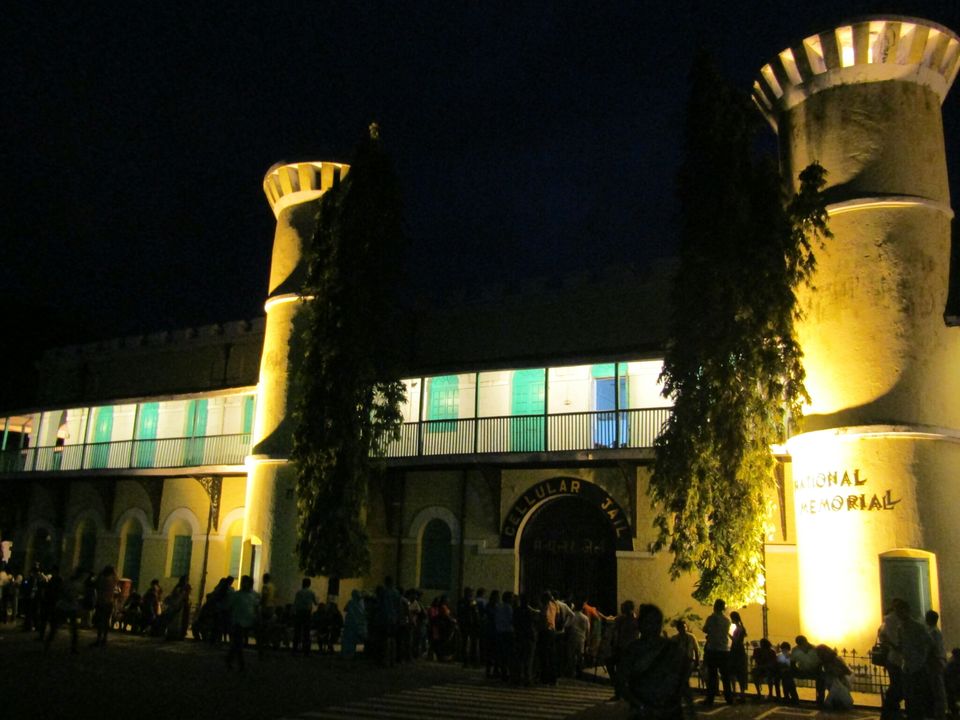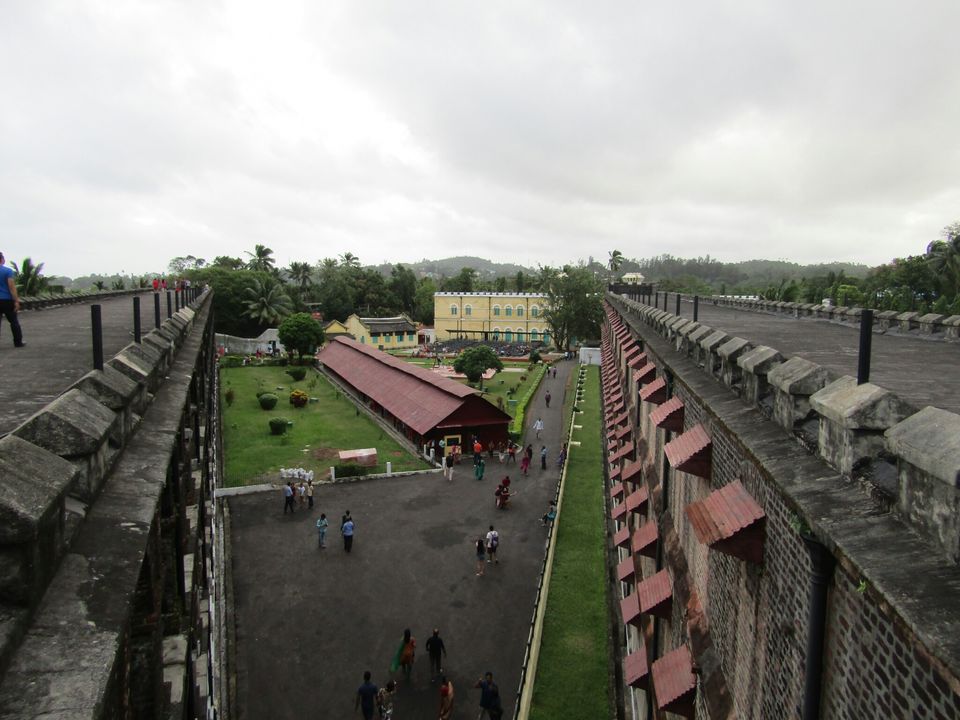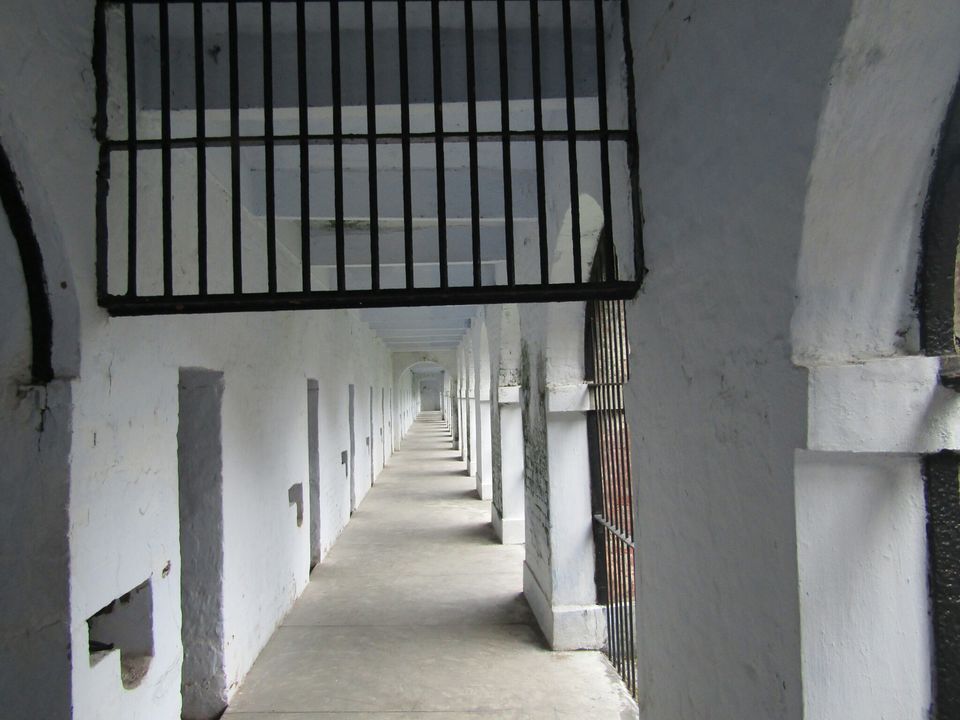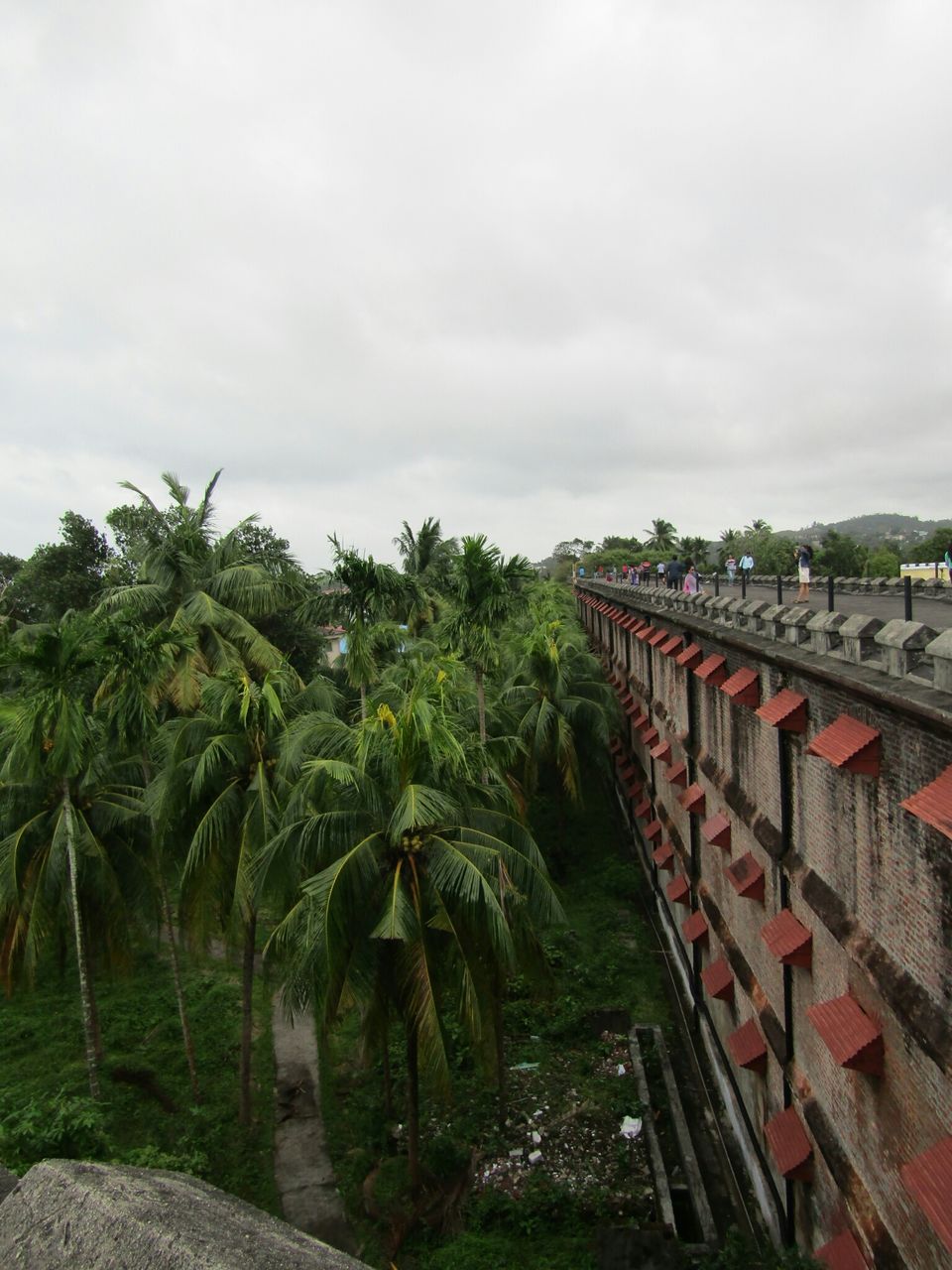 Next morning it was a 4:00 am start from Port Blair to Middle Straight jetty, the gateway to the second largest mangroves in Asia. Decided to compensate my sleep in journey as it was too dark to see anything. It took almost one and a half hour for 42 kms journey on The Great Andaman Trunk Road to reach Jirkatang post at 5:30 am to be the part of the first convoy which was scheduled at half an hour later. After complying with the formalities, started to search for the breakfast, and found a humble tamil boy named Shiva, with a stall infront of his home. He was making idlis and vadaas along with tea and soft drinks. The vadaas and idlis he served tasted like they were from heaven. Shiva told that his shop was just next to the Jirkatang forest post, and asked to have a nice South Indian meal on my way back.  From Jirkatang it was dense forest right through the Jarawa tribal territory. Happened to see many special scenes, but those couldn't be captured for records as photography/videography is strictly prohibited in this section of the Great Andaman Trunk Road. After reaching Middle Straight took a jetty to the other side of the creek and then a speedboat to the mangroves and thereon a little trek to site the limestone caves of Baratang. Then a little ride and trek to the mud volcano.
           Thereafter an exhaustive way back to the base in Port Blair.
Tips :
1. Always carry your IDs, they need it everywhere.
            
2. Start as early as possible because only a 100       vehicles make a convoy. Next convoy leaves after three hours. The number restricted to four convoys a day from each side.
3. Eat and drink where ever you spot food because you are going to see very less of it,or carry some snacks with you.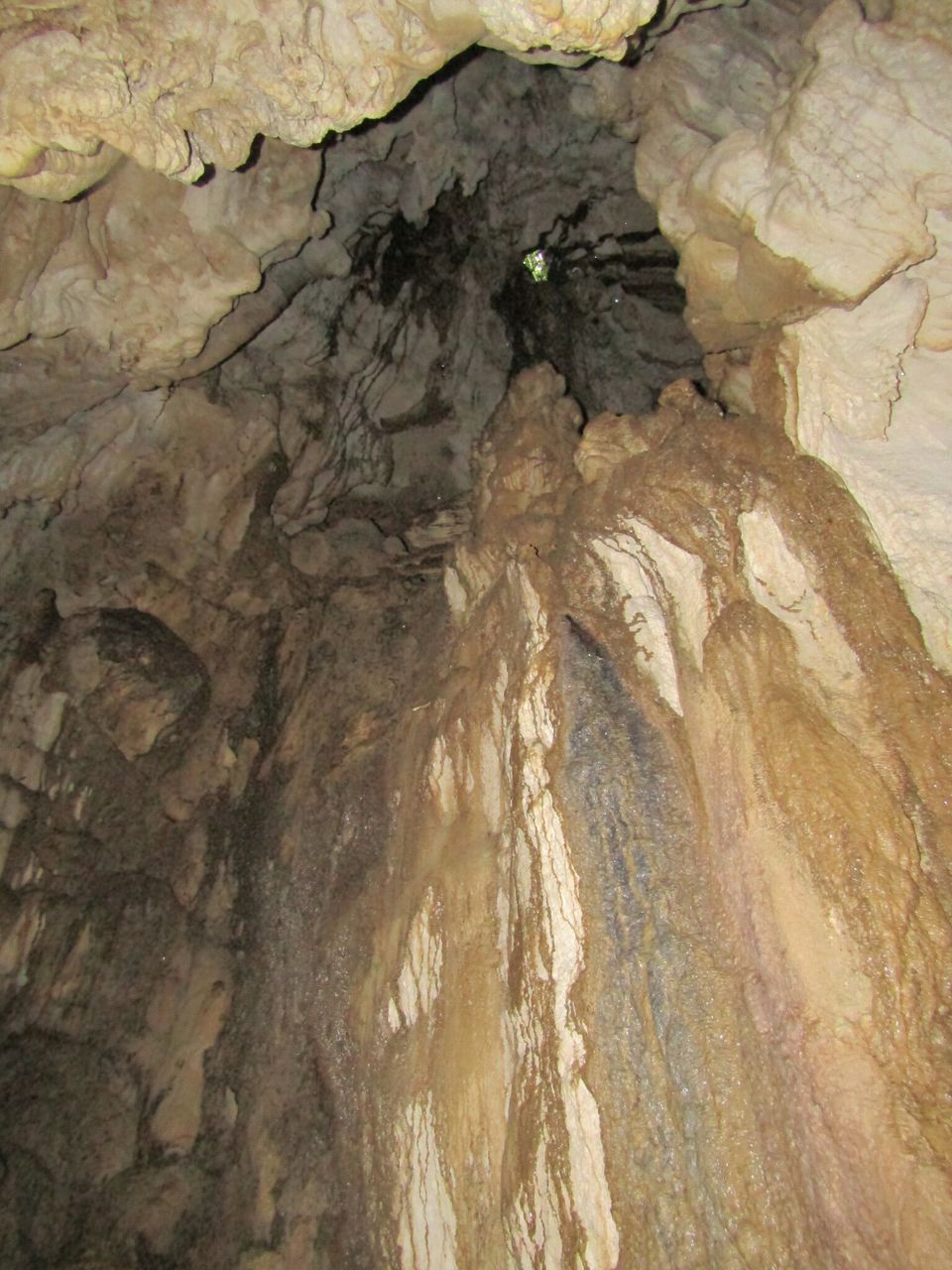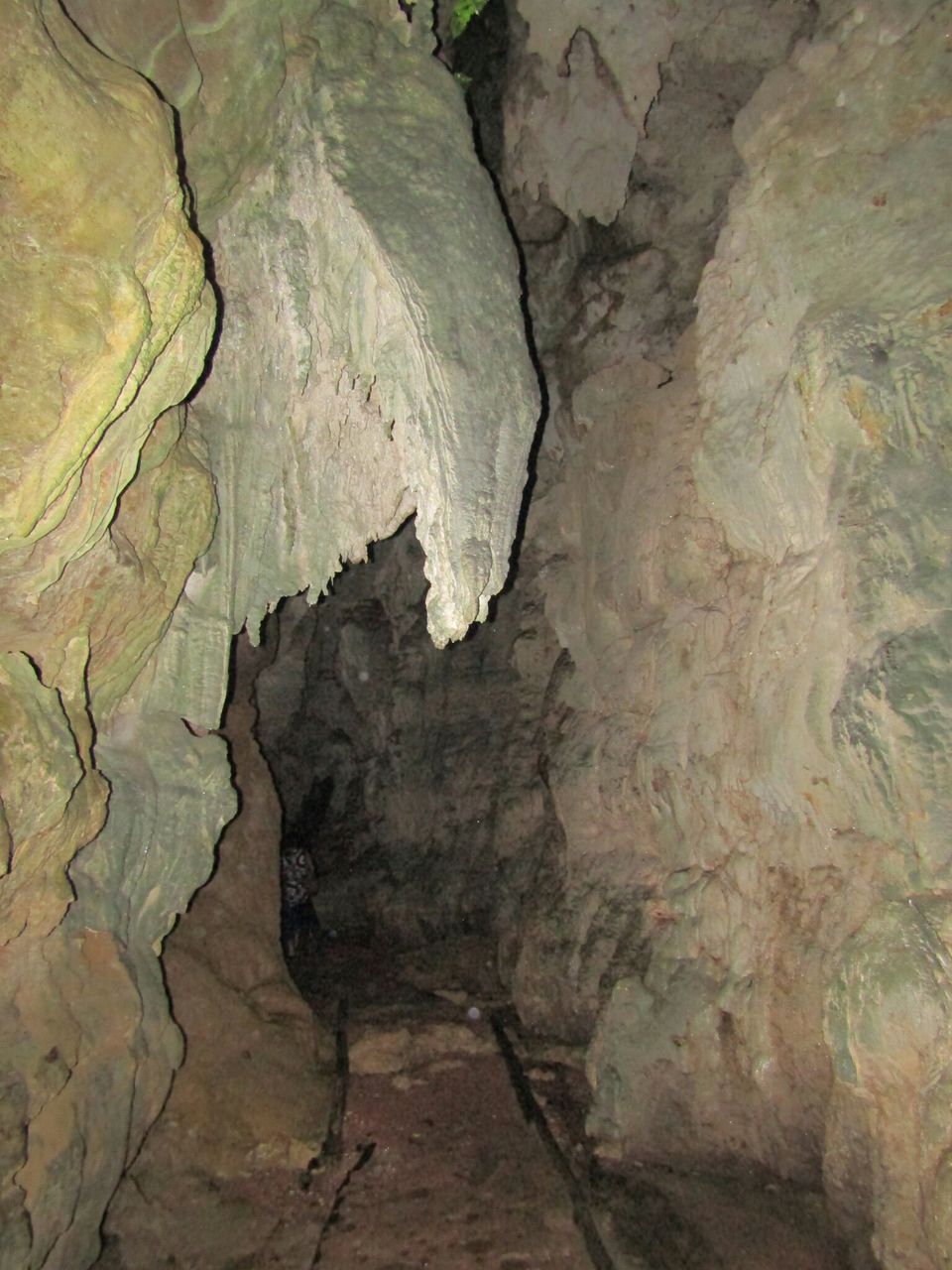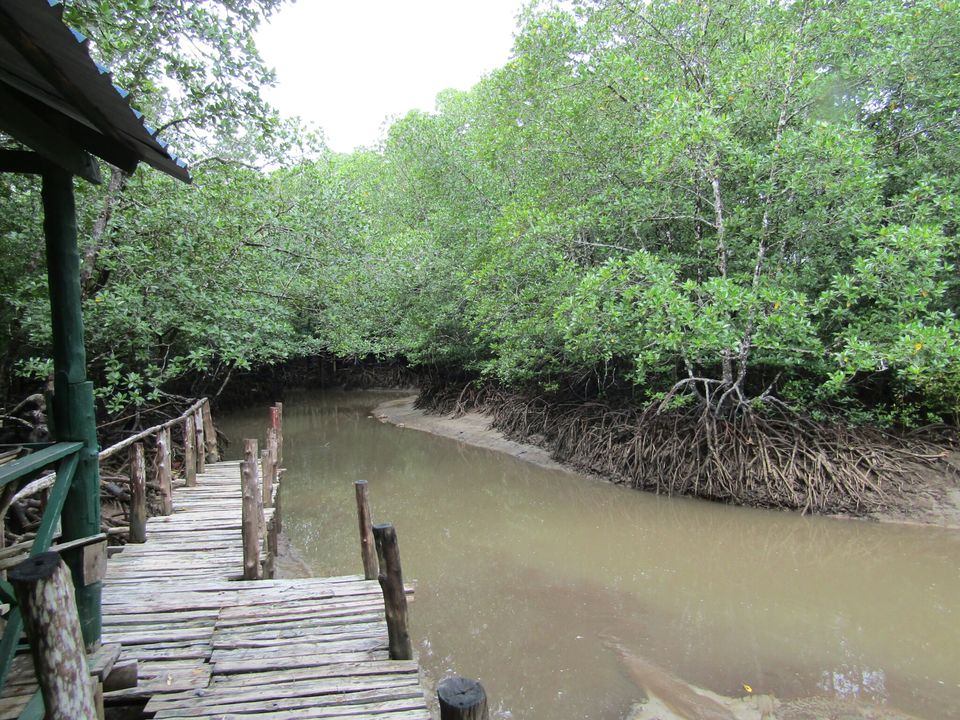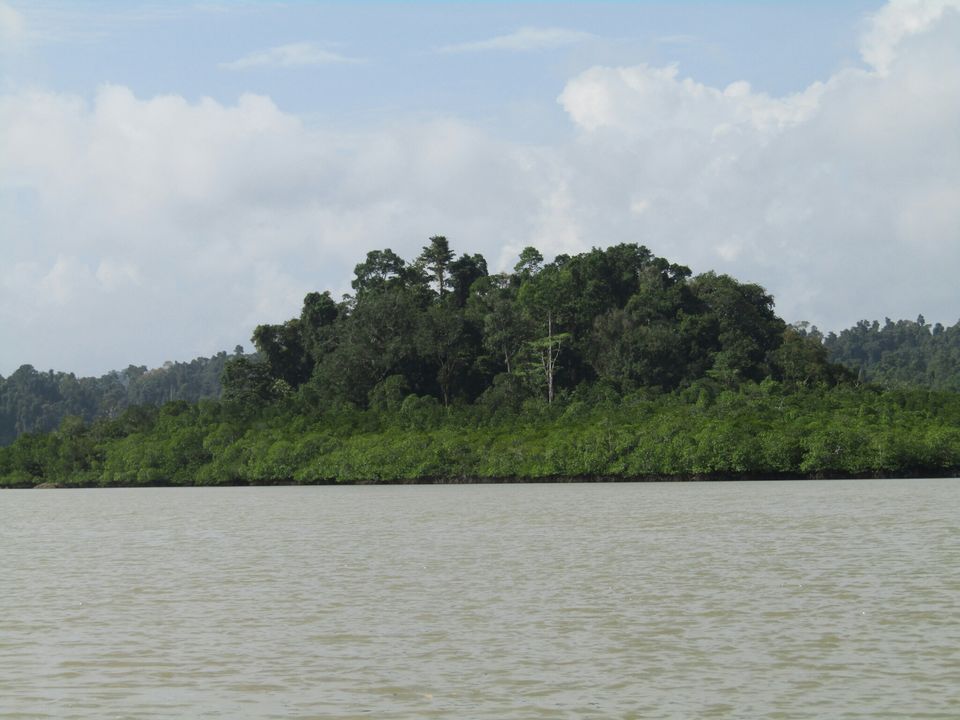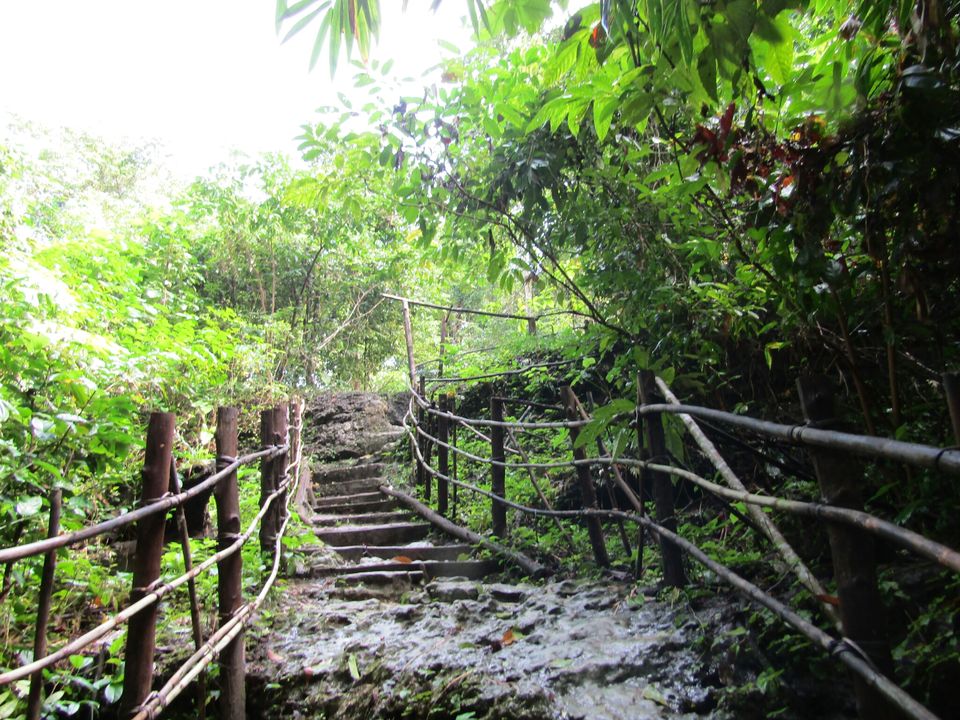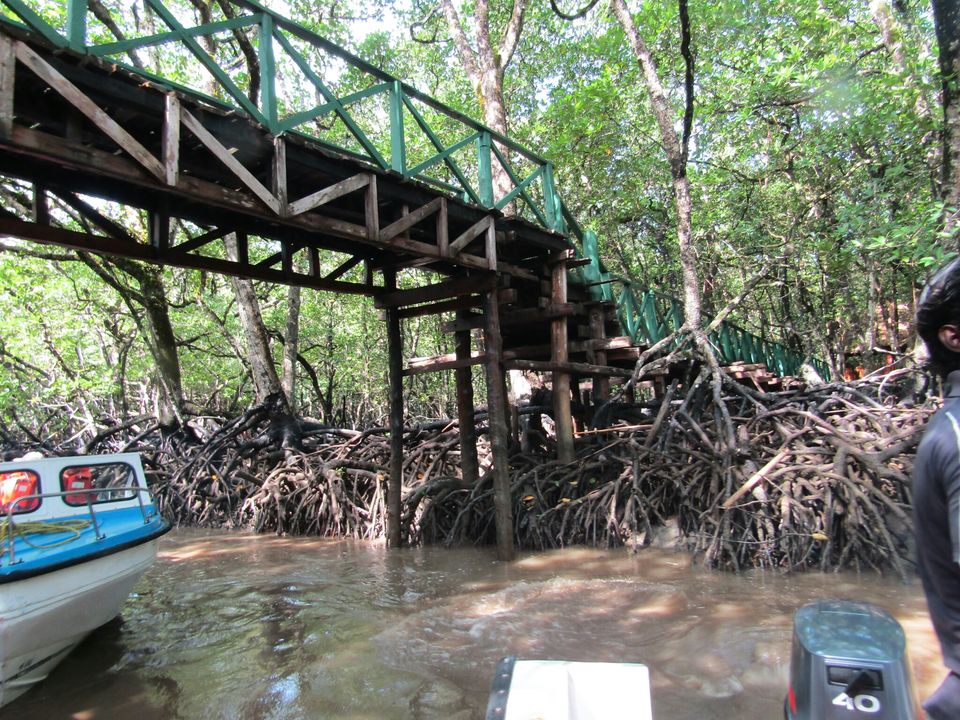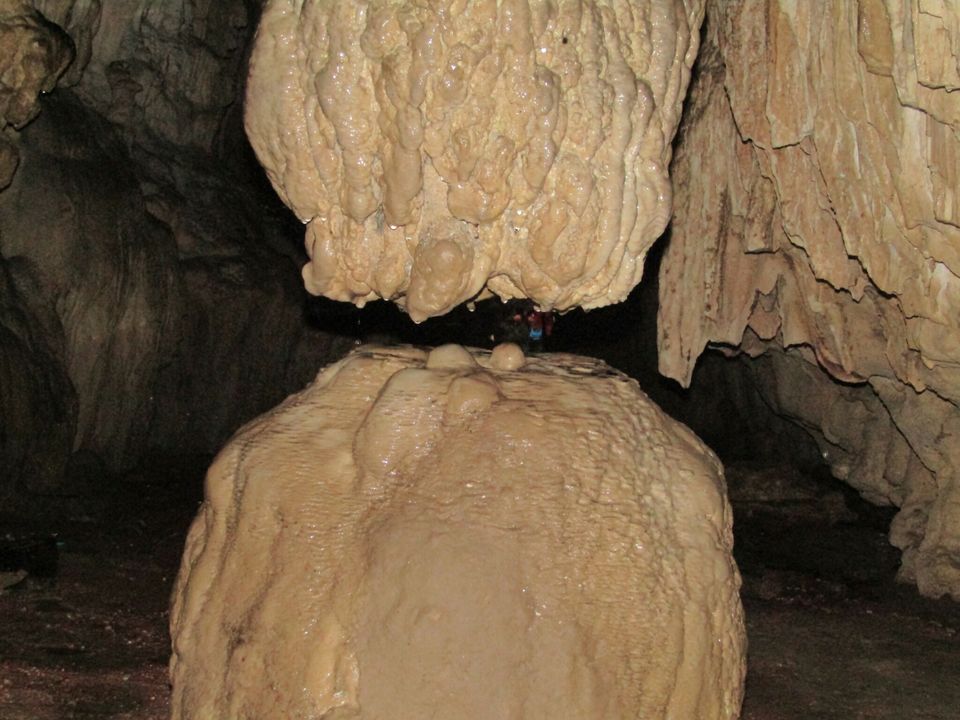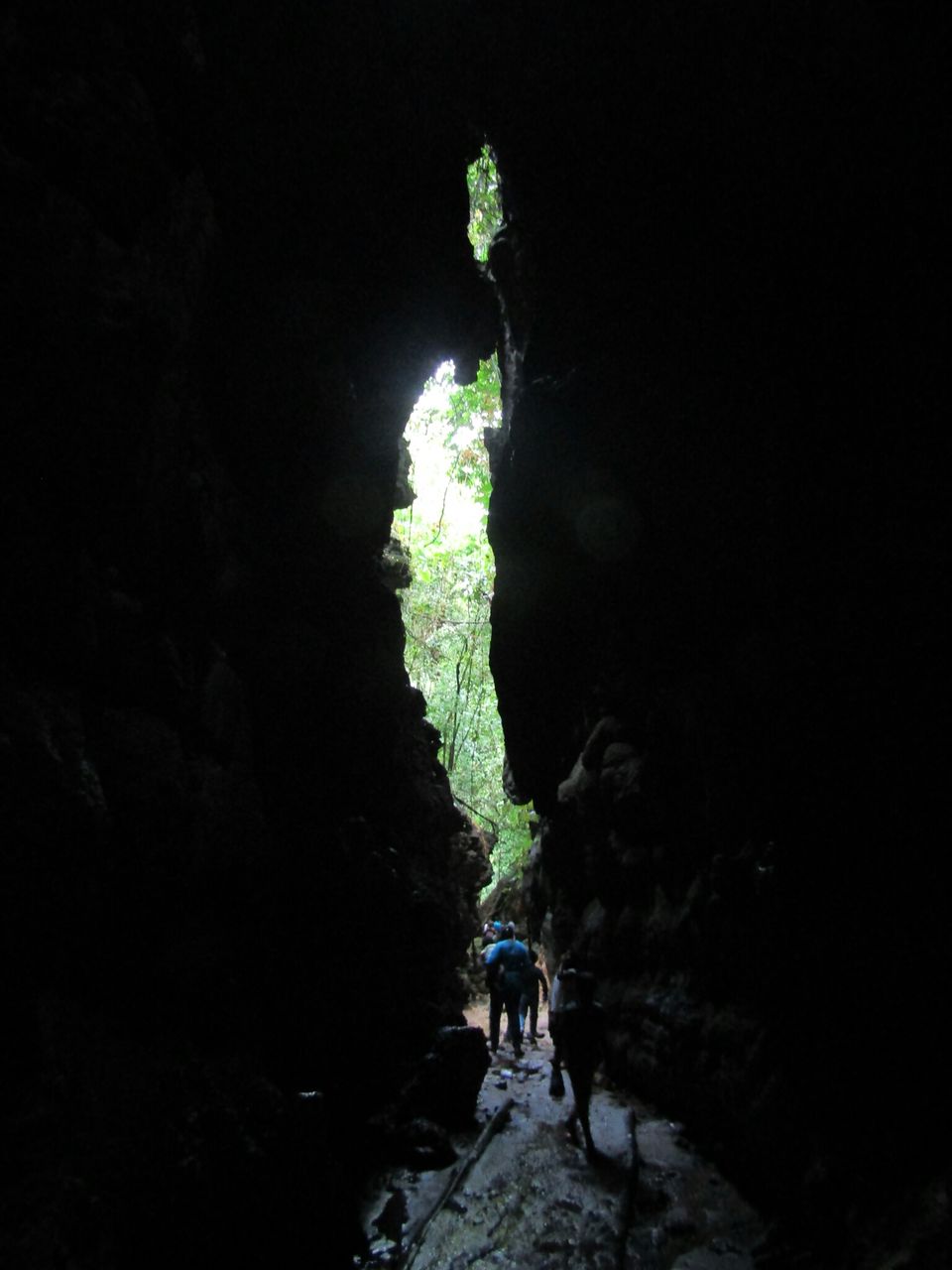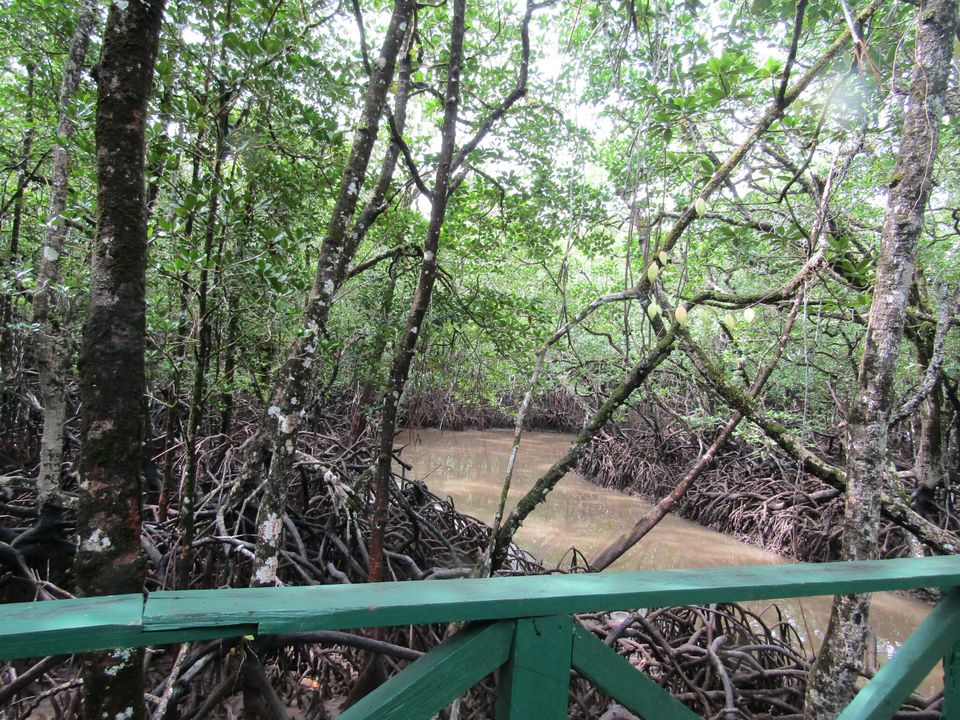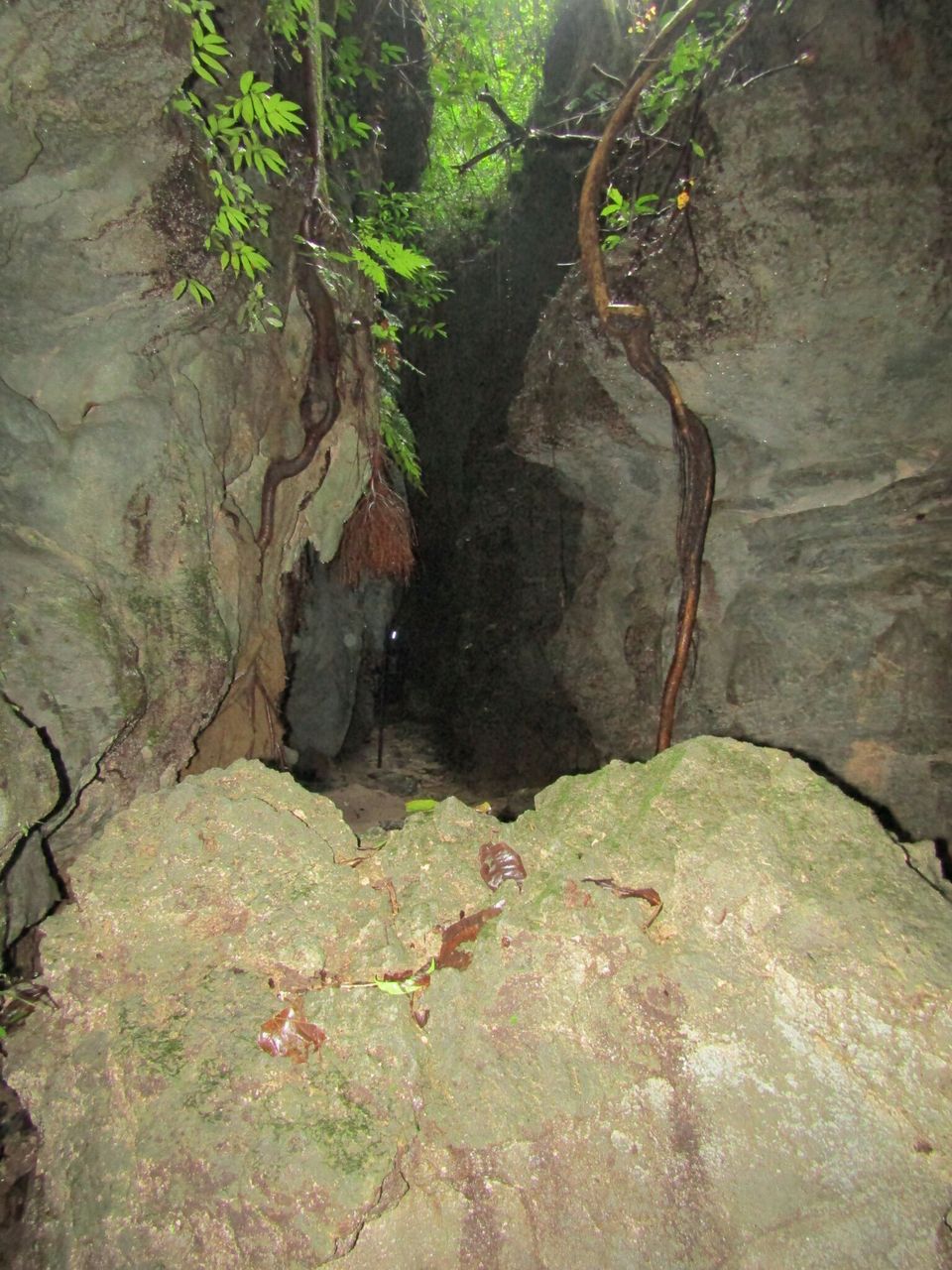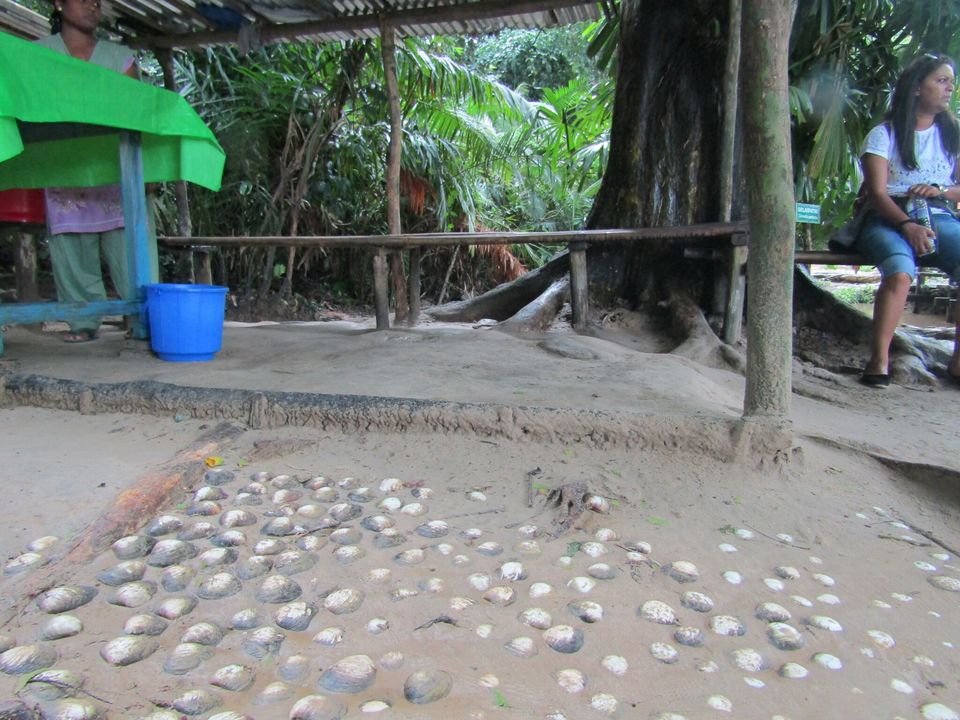 Another early morning start,but not as early as the previous one. Reached Junglee Ghat jetty to take a fairy to Havelock island. Half an hour after leaving the port the captain calls ease and almost everyone started heading to the upper deck. Soon the journey turned into an onboard party, which continued until reaching Havelock. One of the most beautiful beaches of India, the Radha nagar beach, called for a sun and sea bath, which no one can refuse. The place is a wonderful combination of blue, white and green. After spending load of time at Radha nagar, it was time to feel hungry.
There are many good eateries near jetty. Personally prefered some local fruits and coconut over food, and indeed made a good refreshing choice.
     Thereafter went to enjoy the scenic Kalapather beach, and it was really serene and soothing, with only a few people around. Then took the fairy back to Port Blair, and enjoy an unforgettable evening.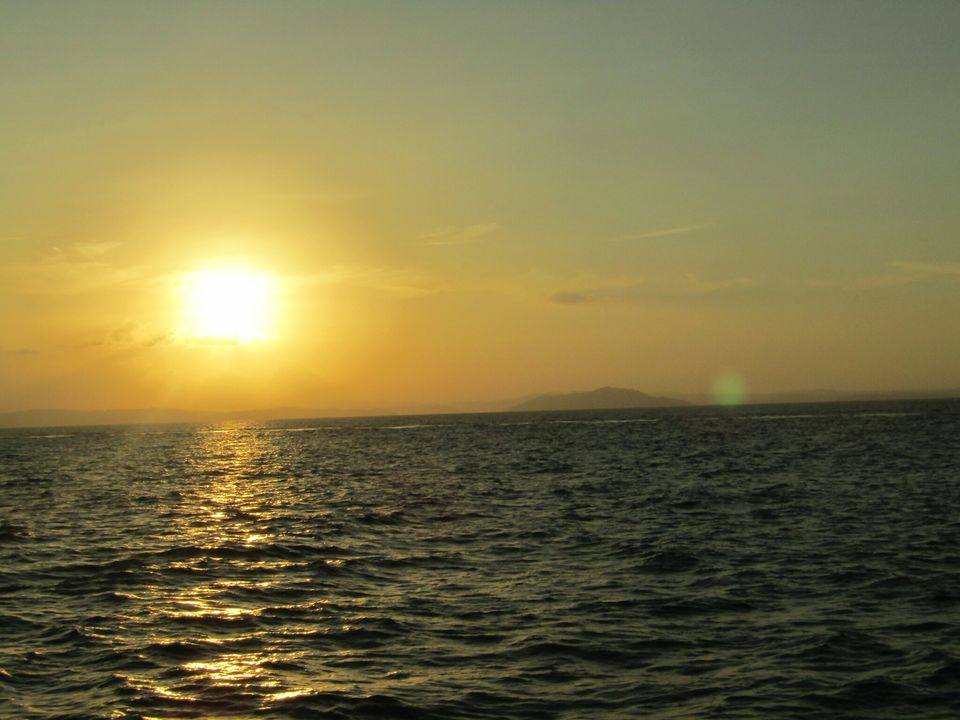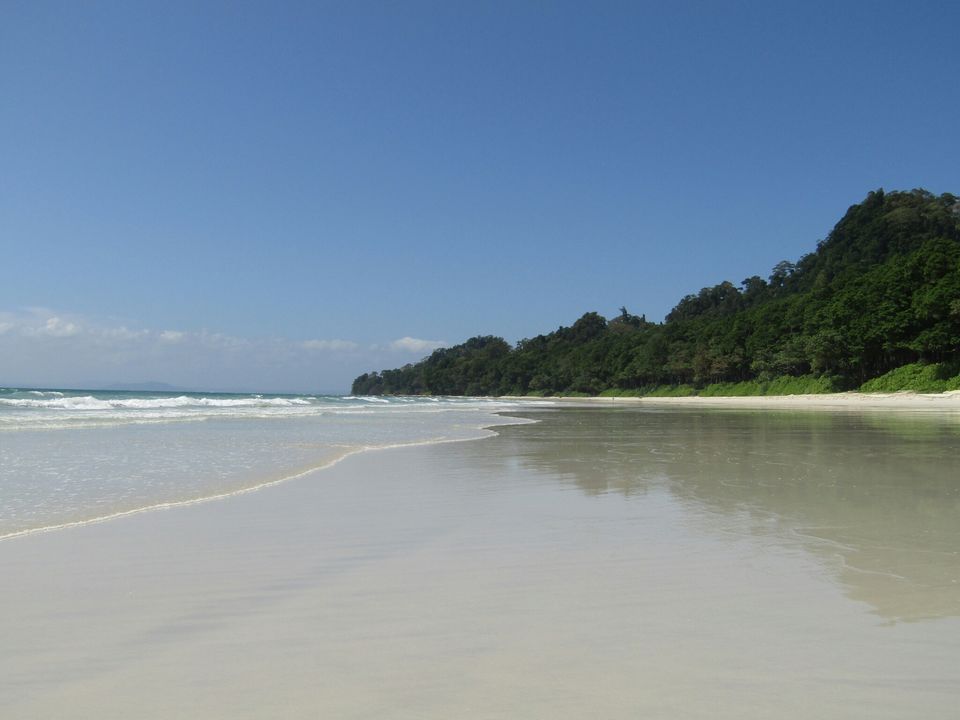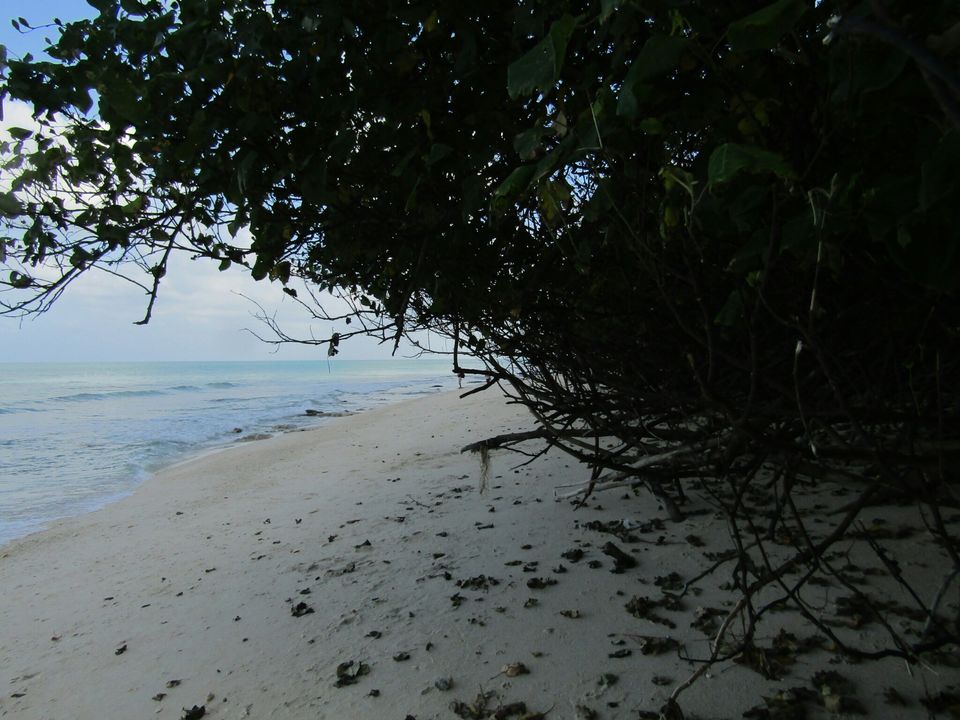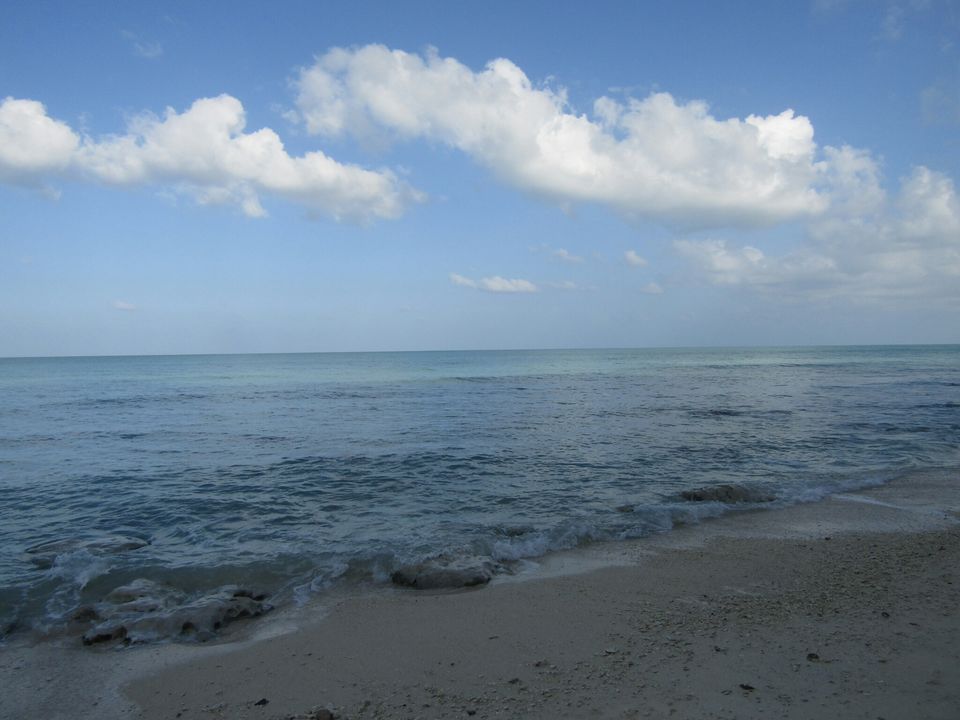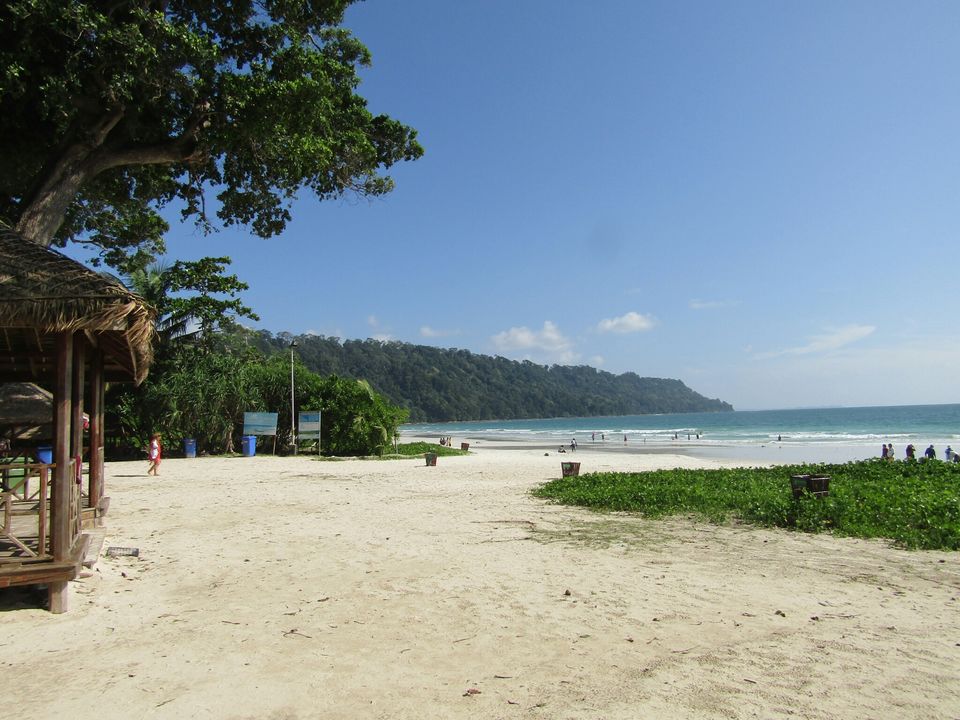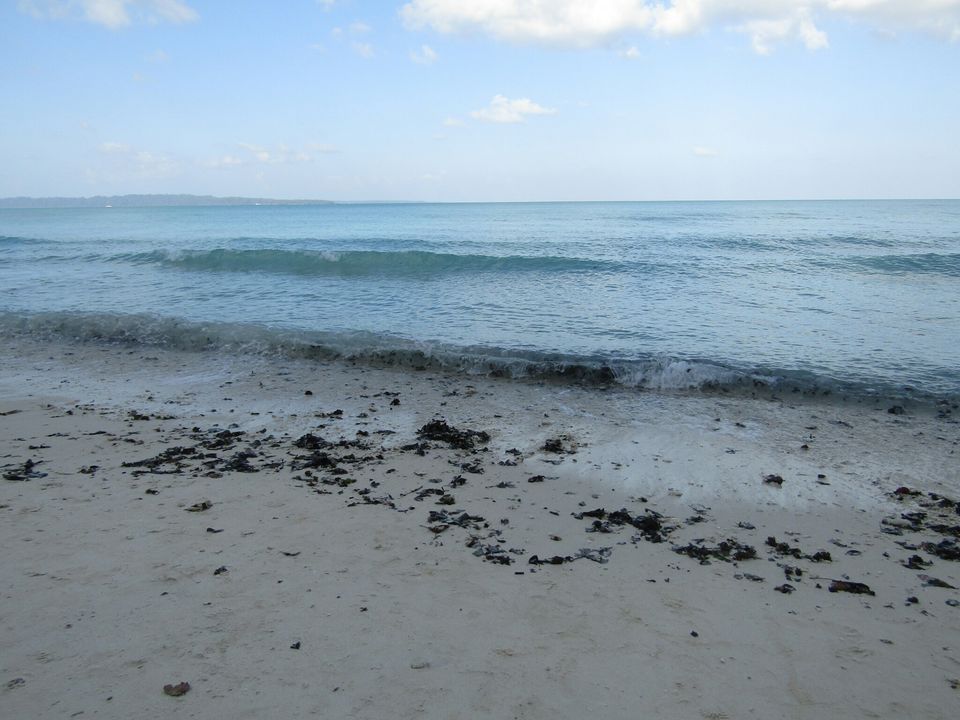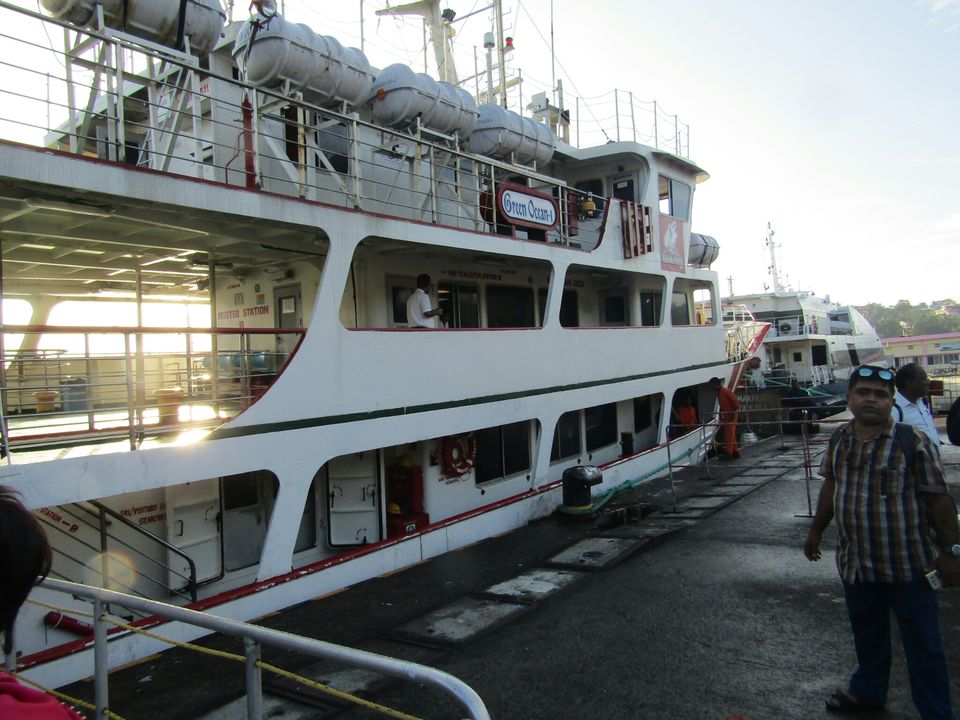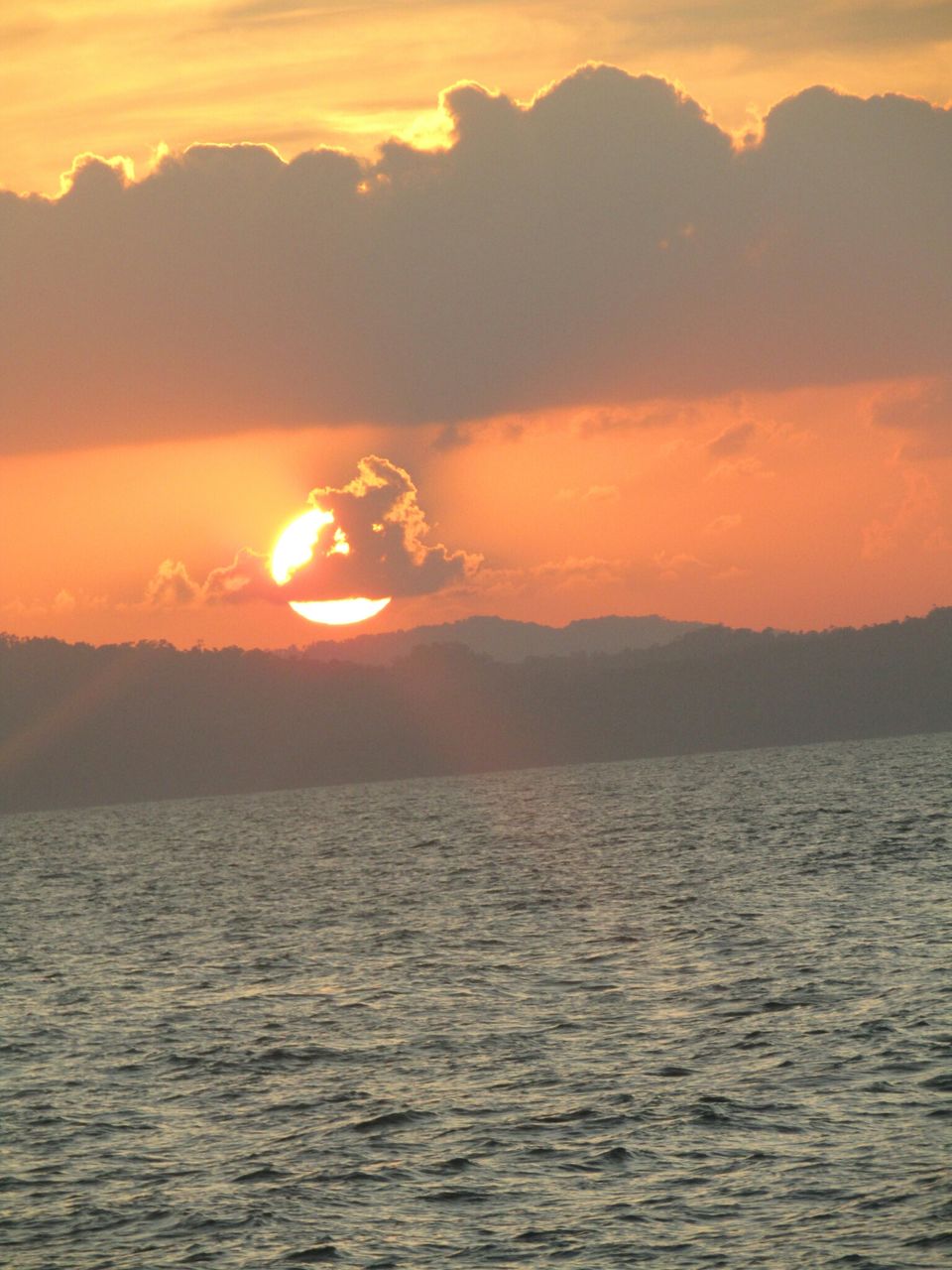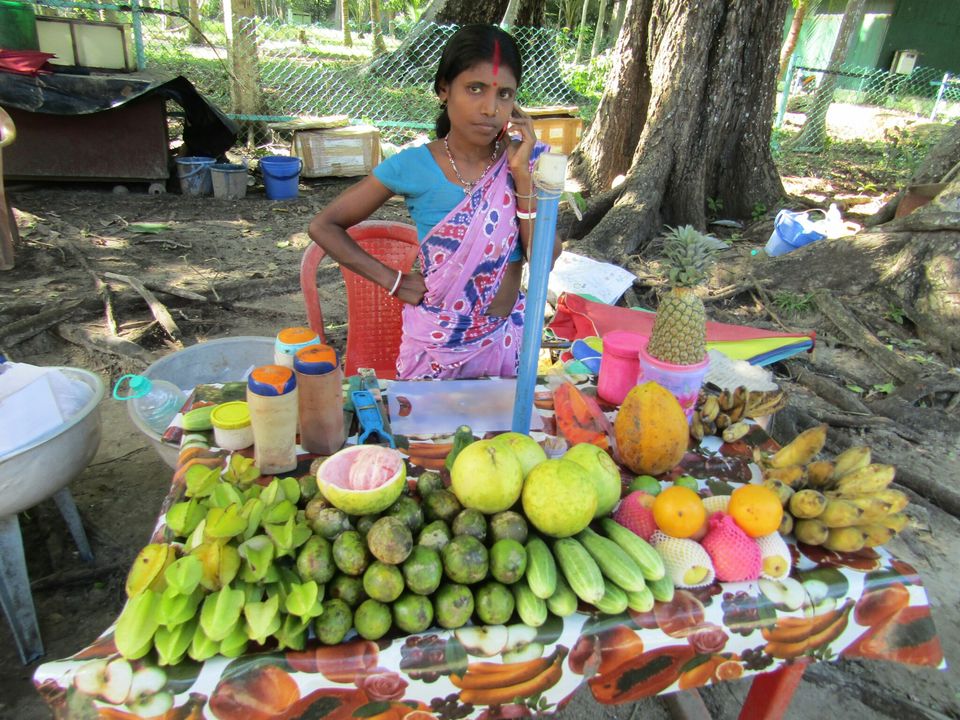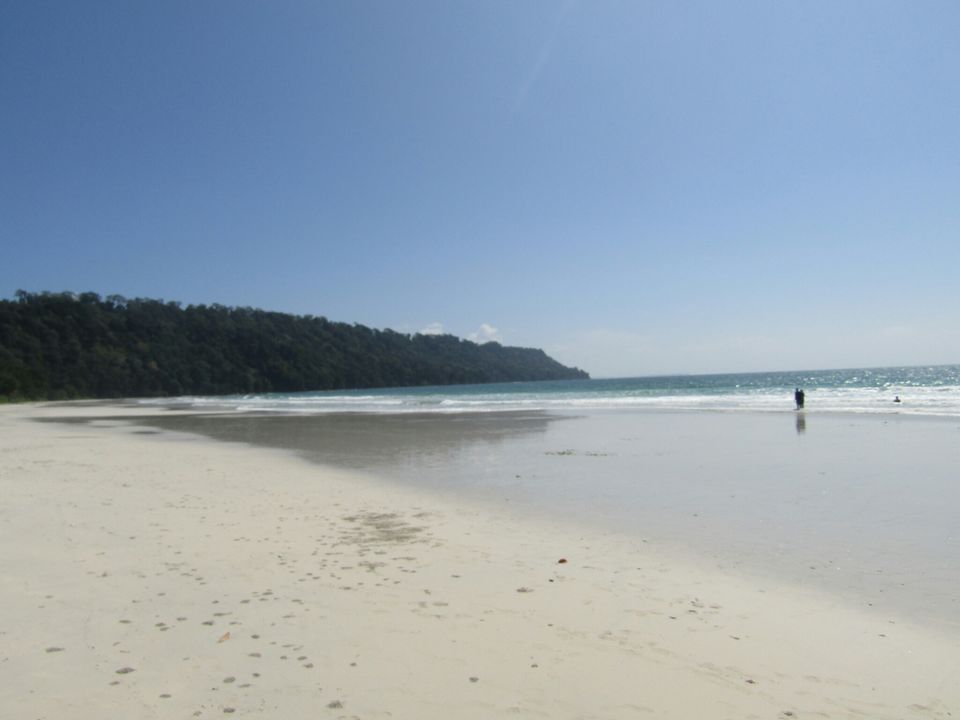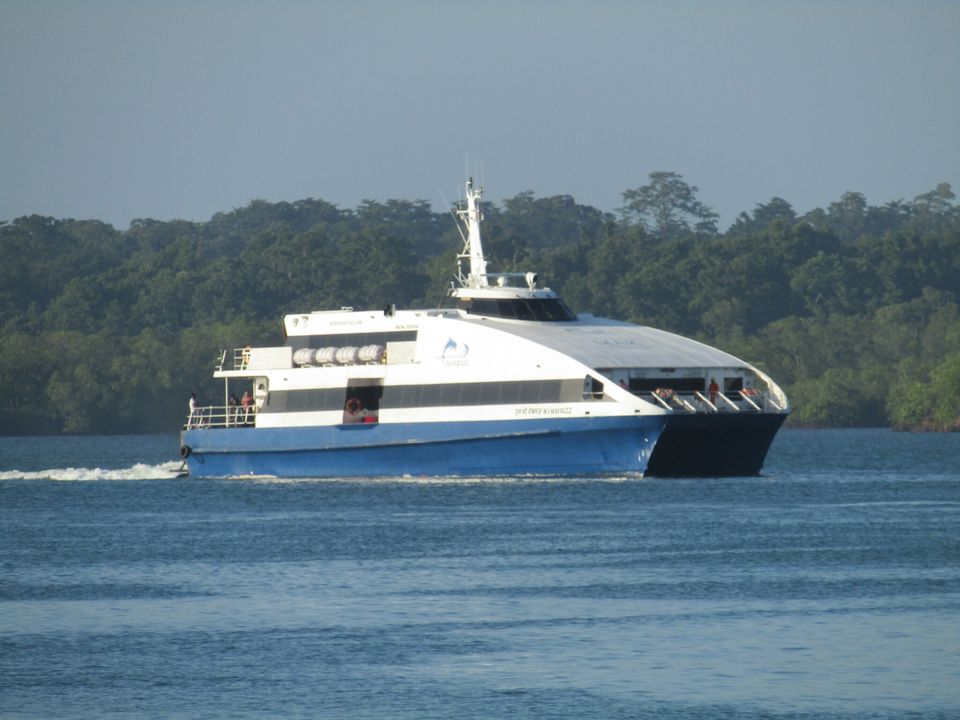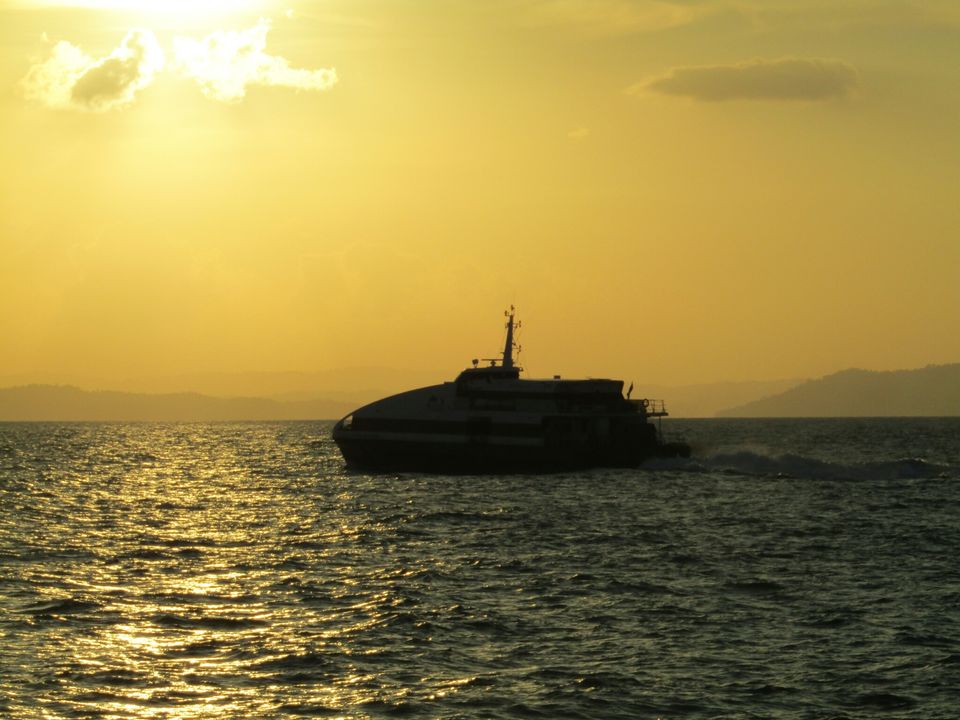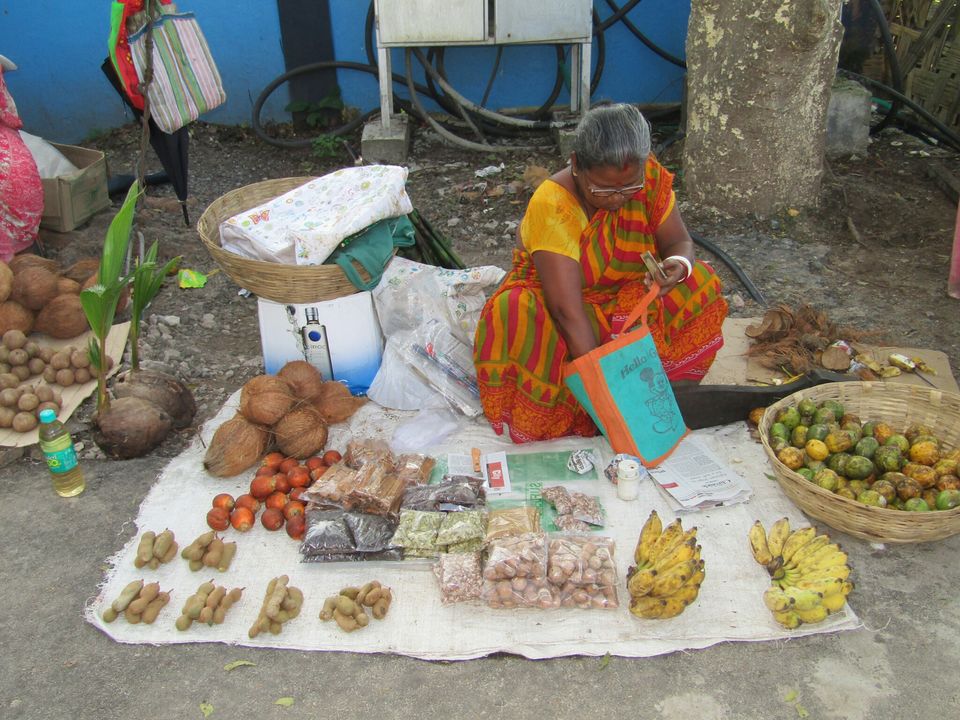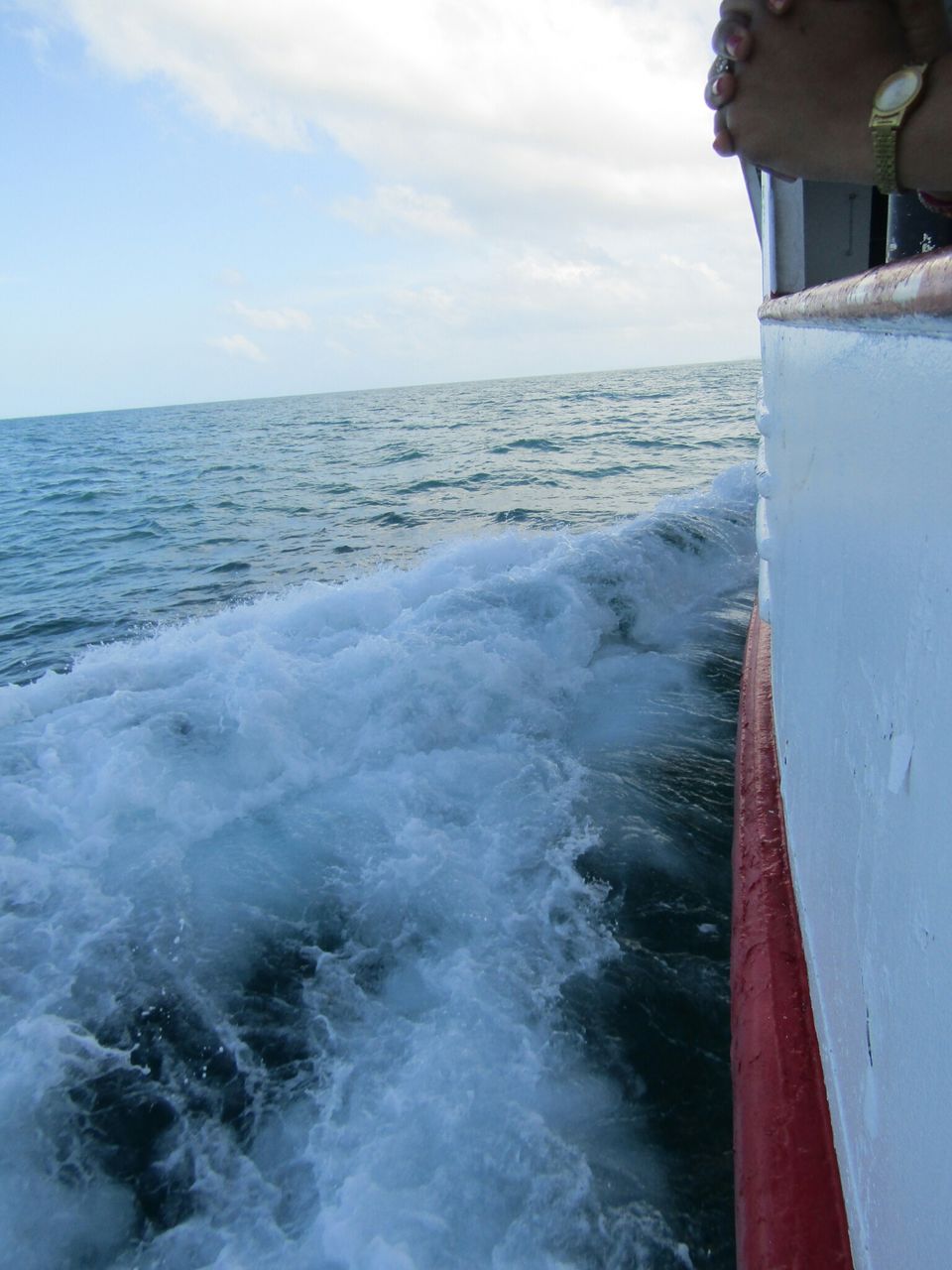 The 5th day was dedicated to nearby islands and local markets at MG Road, clock tower and Aberdeen Bazaar.