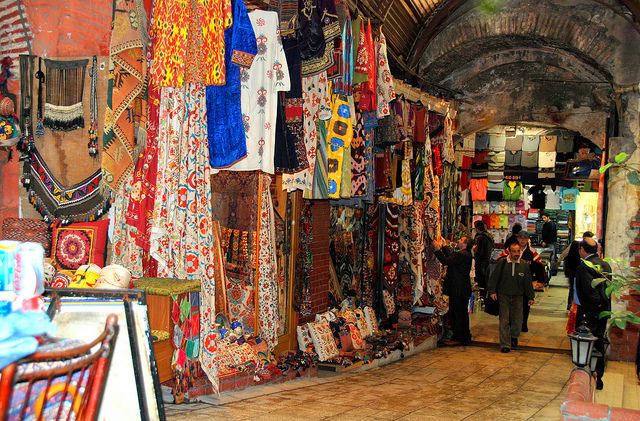 We all persistently dream about traveling, make lists and catalogs of all the places on our minds, fantasize about the destinations, their beauty, the food, the culture and an altered existence. Istanbul has been on my travel bucket list for quite a few years now. I don't know what captivates me about the city and yet the very fact that it's the only place in the world to be built on two continents makes it all the more exceptional.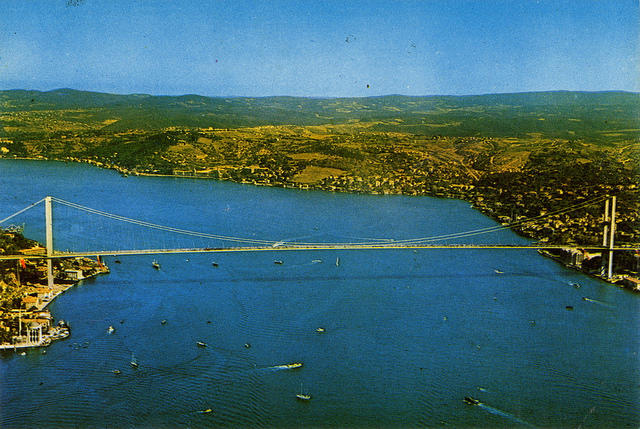 Credits: SALTOnline
Istanbul has a staggering population and is so magnificently traditional as well as contemporary that it attracts a large number of tourists each year. It clutches on to a mystical vibrancy, a splendid culture and an unmatchable modernity. The most enthralling location here is the historic Bosporus Strait that links the Black Sea and the Sea of Marmara. This fascinating part of the city is what splits it into the European side and the Asian side. Now, that's something so unheard of. Thus, there's this place on Earth that is so vastly opposing and diverse that it grips on to two cultures at the same time.
A few years back, I read parts of Orhan Pamuk's highly acclaimed novel: Istanbul: Memories and the City. In one particular chapter, he talked about the glory of the Bosporus Strait as he wrote the lines:
"Life can't be all that bad,' i'd think from time to time. 'Whatever happens, I can always take a long walk along the Bosphorus." 
Sure, you can do that too. And then of course, marvel over the breathtaking architecture that the city boasts of, the historical buildings, the interesting bazaars, the colorful sense of art or the abrupt disparity of cultures. The Asian side of the city is the one that's majorly inhabited by people while the European side is usually swarming with tourists. What's more is that the Asian side is divided into the 'Old City' and the 'New City' which are two seemingly diverse enriching regions inside the same metropolis. Too much of a wonder, eh?
So, whether you are gazing at the marvelous Blue Mosque, going around the Hagia Sophia or taking pictures of the Galata Tower amidst the unique experience that Istanbul offers, you'd never be disappointed. But, wait! Are you an art-lover who is constantly rummaging for art pieces in antique shops or hunting for drawings and sculptures nestled in cafes and streets, bookshops and eateries? Istanbul is your place then, an art enthusiast's paradise, merging together the modern and contemporary art, making you smile as you live through it, day after day.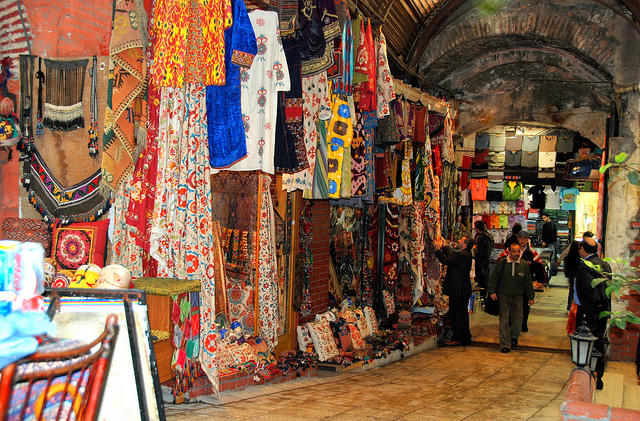 Credits: Mandalaybus
Likewise, Istanbul has something incredible to offer if you love to shop. Yes, ask anyone who has been here, read posts and travelogues, explore the internet and you'd know how ethnically rich and magnificent the Grand Bazaar is. It's like you're out there, shopping in the buzz of an oriental bazaar, splurging away hours without concern, going through the inherent background of Istanbul and roaming around its 58 streets that withhold more than 4000 shops. Aren't you already keen on just taking your next flight to this thrilling city?
Or would you rather just sit in a café, take pleasure in the street culture, eat delightful food and engage in interesting conversations that can stay with you for years to come? Aha! You've found your next destination. Turks love to eat, drink and talk. There are innumerable open roof restaurants or those quaint cafes sprawling on the roads. Istanbul has a rich street-food scene along with almost every plausible restaurant option that a food-lover would die for. And yet, the incredulity of the city does not seem to end.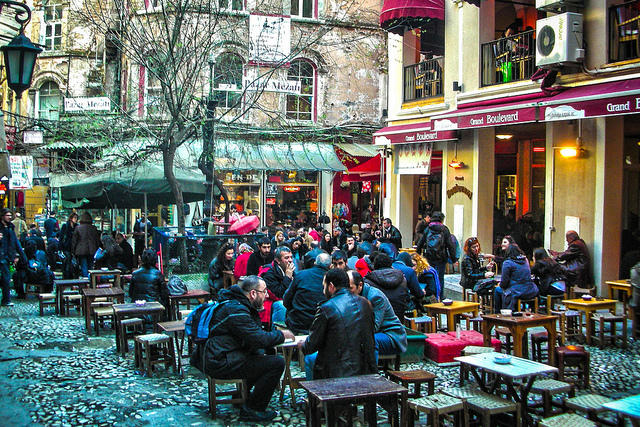 Credits: Yonca Evren
Open spaces, fantastic dance shows, stunning buildings, an unparalleled warmth, scrumptious food, colorful streets and a focal point of cultures, emerging and diverging, quiet and loud, deep-rooted yet modern : that's what this Turkish city is all about.
I guess that's the reason, Napolean Bonaparte said:
"If the Earth were a single state, Istanbul would be its capital."
True, isn't it?