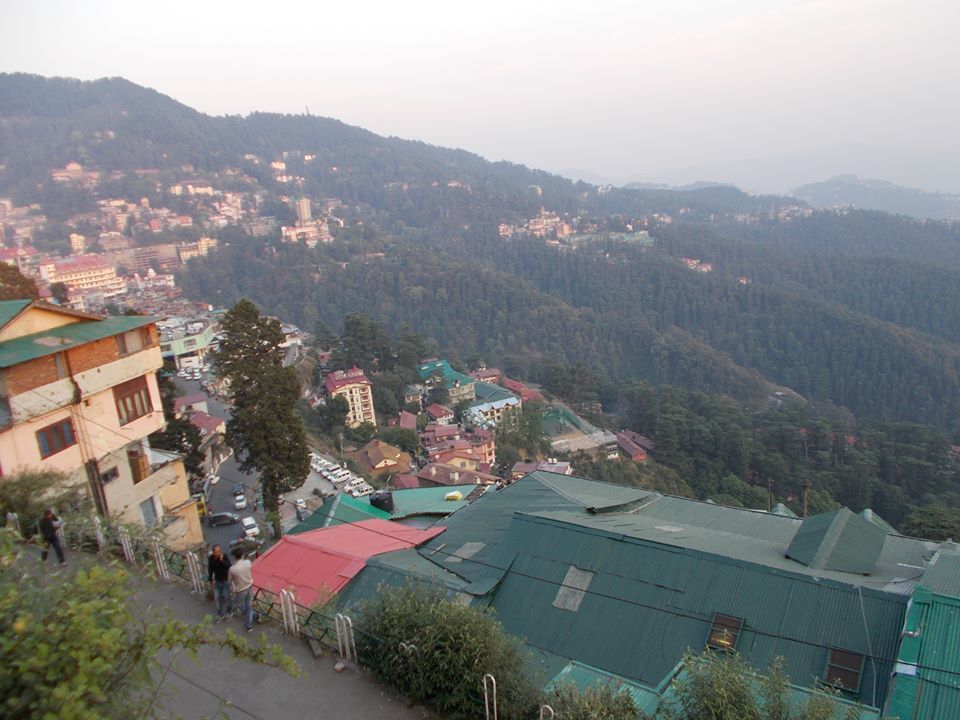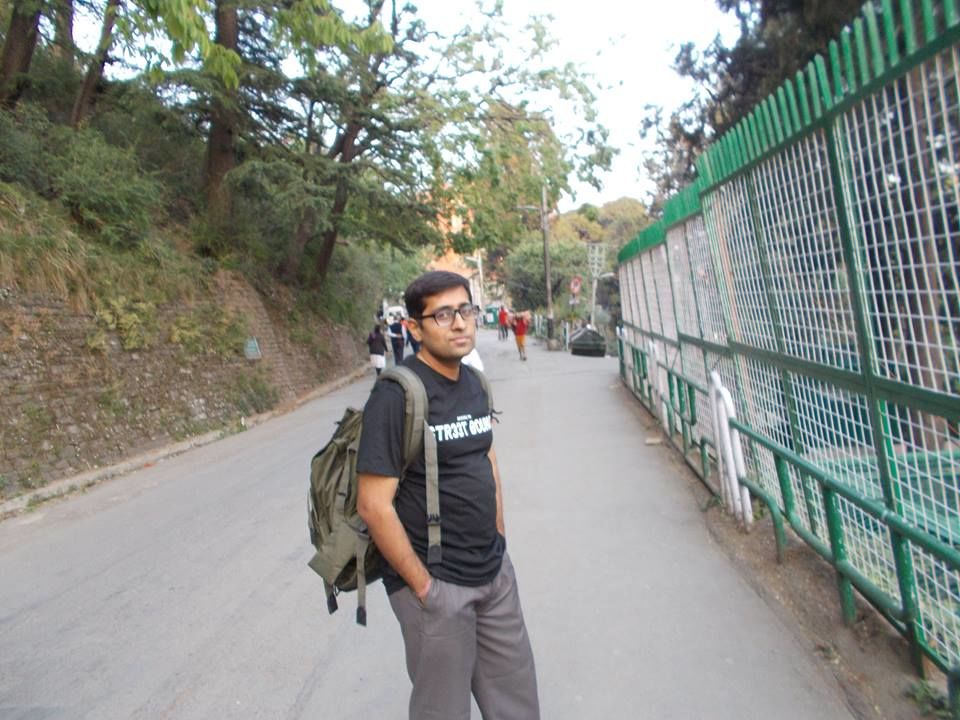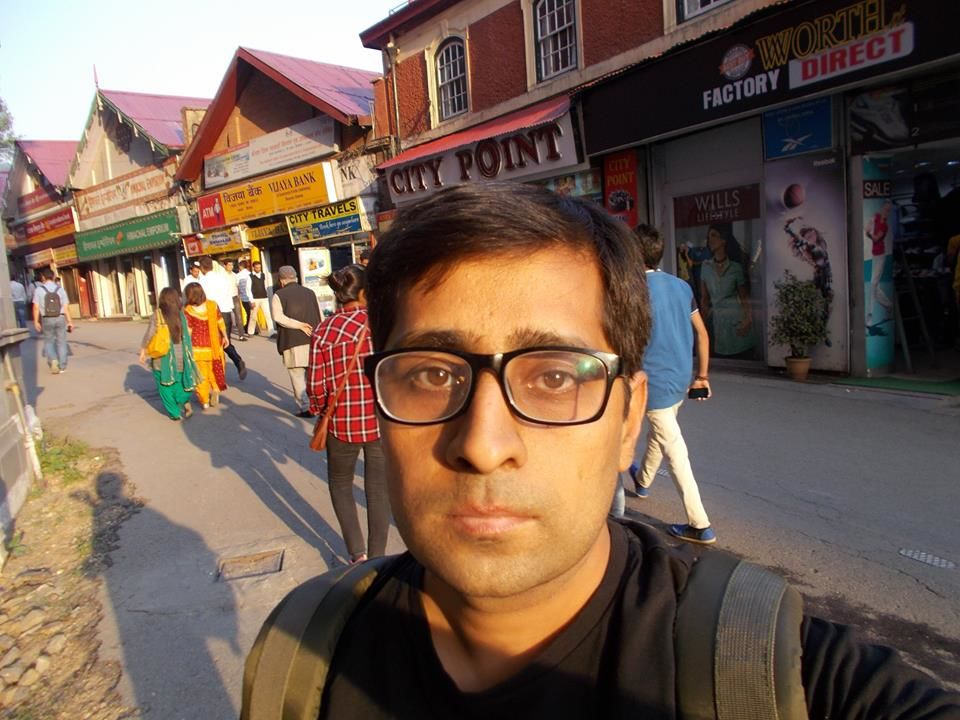 An impulsively-conceived travel plan sans an organised itinerary is fraught with a risk of running into rough weather. 
This summer, I grew quite ambitious to travel to Shimla, more specifically to Kufri, without placing any hotel booking. I did not even carry out any research of places located close to Kufri, or of good restaurants and/or of ideal time to reach there, etc.
Most importantly, my phone is not "smart", pushing me into a situation that left me practically with no access to the information necessary for travelling to a "yet-not-visited" place.
To make it even worse, I was travelling alone.
I boarded the bus from the ISBT (Inter-State Bus Terminal) in Delhi after dusk and the vehicle was scheduled to drop me to Kufri the next morning.
As the vehicle reached Kufri before the break of dawn, I got visibly apprehensive to get down since it was pitch dark outside and there was no bus-stand nearby.
The bus was dropping me, the sole Kufri-bound traveler, right in the middle of the national highway, which was steeped in darkness during that time. As I stepped onto the road, I felt a chill going down my spine.
Since there was one man of apocryphal antecedents, apparently in search of his next prey, I assumed that it would be safe to walk in any of the directions to keep him at bay. What really was keeping me on edge was the fact that not even a single soul was in sight in the vicinity while there was pitch dark everywhere around me. And yes, I was alone.
As I started walking towards my right, I realized that there was no hotel or guesthouse in my shouting range. There were, however, some dogs barking at the 'stranger' for foraying into their territory at an unearthly hour.
As I continued to prod, the barking became fiercer and more intense, exacerbating my fear. I walked while I grumbled about Himachal Roadways, local and central governments – for setting up random "bus stops" in the middle of road – and dropping people onto the barely-lit highways in night, making the tourists vulnerable to crime.
After walking a few more steps, I halted and started waiting as I realized that another bus was moving towards me. As it approached, I realized that it was, in fact, a truck. Another "truck" followed this one and as it approached, it turned out to be a bus.
After this, I decided to wait there for the next bus and motioned for the next vehicle to halt so that I could board it for my safety.
Sitting in a government bus along with over 50 co-passengers was certainly safer than walking alone on a national highway in the night.
The third vehicle was actually a bus. I heaved a sigh of relief as I boarded it. My anxiety and fear that continued for over half an hour (but seemed eternity) had finally come to an end.
I bought the ticket for the next stop which would arrive in five to 10 minutes. As the next stop came, it was still dark outside. So, I asked the conductor to give me a ticket for the "last" stop which would arrive in no less than three hours later.
So, he gave me a ticket for Rampur which is around 130 kms away from Shimla. After over three hour journey on the smooth highway in the fast bus, I got down at Rampur after 8 am, a day time when it seemed quite safer to move around in a strange and unexplored territory.
That time, I contemplated going back to Shimla to continue with my travel.
But some local suggested that I visit the Kali temple which, I was told, is located in Rampur, the constituency of chief minister of Himachal Pradesh – Virbhadra Singh. I asked around, reached the temple, walked up the stairs thinking that it was indeed the same Kali temple. As I grew suspicious about the place, I looked around, ran to the main entrance only to realize that it was in fact a Buddhist temple.
I don't have anything against Buddhism or its followers but since I was looking for the Kali temple, I decided to walk out of there.
Later, I was told by the locals that the temple that I was searching is, in fact, a Bhima Kali temple and located farther from Rampur at a place called Sarahan, nearly 50 kms farther from Rampur.
After having travelled from Delhi to Kufri and from Kufri to Rampur throughout the night, the jet-lag had bogged me down by then. I was ill-prepared to undertake even a 10-km journey anymore, let alone a 50-km journey.
So, I decided to beat a retreat from there.
I boarded a bus to return to Shimla (not to Kufri, of course) and reached there around midday.
The poor research before undertaking this little expedition of sorts had already given an unpalatable experience. And all I wanted to do was to rush back to Delhi for some peace of mind and also for equipping myself with the relevant information before I go on to travel afterwards.
So, I booked a Volvo ticket for returning to Delhi from the Shimla bus stand.
Since there were over three hours before the bus would leave, I thought of visiting Shimla's Mall Road, the only place that I was familiar with.
I booked a cab to go there.
The very sight of Mall Road lifted my spirits so much so that my entire stress and exhaustion of the preceding day and night frittered away.
There was a sense of freshness in the Mall Road and its surroundings.
There were ice cream parlours, fine dining restaurants, benches where tourists can sit and relish the panoramic beauty in the backdrop. The place was a little crowded but being a Delhiite, the over-populated places make us rather feel comfortable, and not out of place.
Visiting around the Mall Road was the only time when I felt like staying back for a couple of more days.
But I wondered that it would be unwise to do so when I already had booked the ticket and the bus was set for departure in a couple of hours from then.
After spending around two hours in Mall Road, I telephoned the cab driver and boarded the cab to return to Shimla Bus stand.
As the Delhi-bound bus rolled on, I looked back in the direction of Mall Road thinking that I must return to the hill town later on for a relaxed, stress-busting and most importantly a well-planned holiday, preferably with a friend (s) to make the most of my travel.