After going solo for the first time in Canada, I got to know an app called meetup in which you can join various group according to your interest. So I joined some groups just to get to know how this works. In one of the groups, I joined an event that was a hike to Eiffel peak near moraine lake.
After switching two buses, we reached the most beautiful trailhead at about 11 in the morning. The weather was fine, and we were all excited to see the fall colors because it was the beginning  of the fall. I was hiking first time with the strangers.
Initially, we had to go through the forest for an hour & a half. I was amazed by the beauty of Moraine lake which I could see while hiking through the forest. While in the forest, a various group of hikers who were going down warned us about 3 grizzly bears. So we decided to be in a group until we cross the tree line.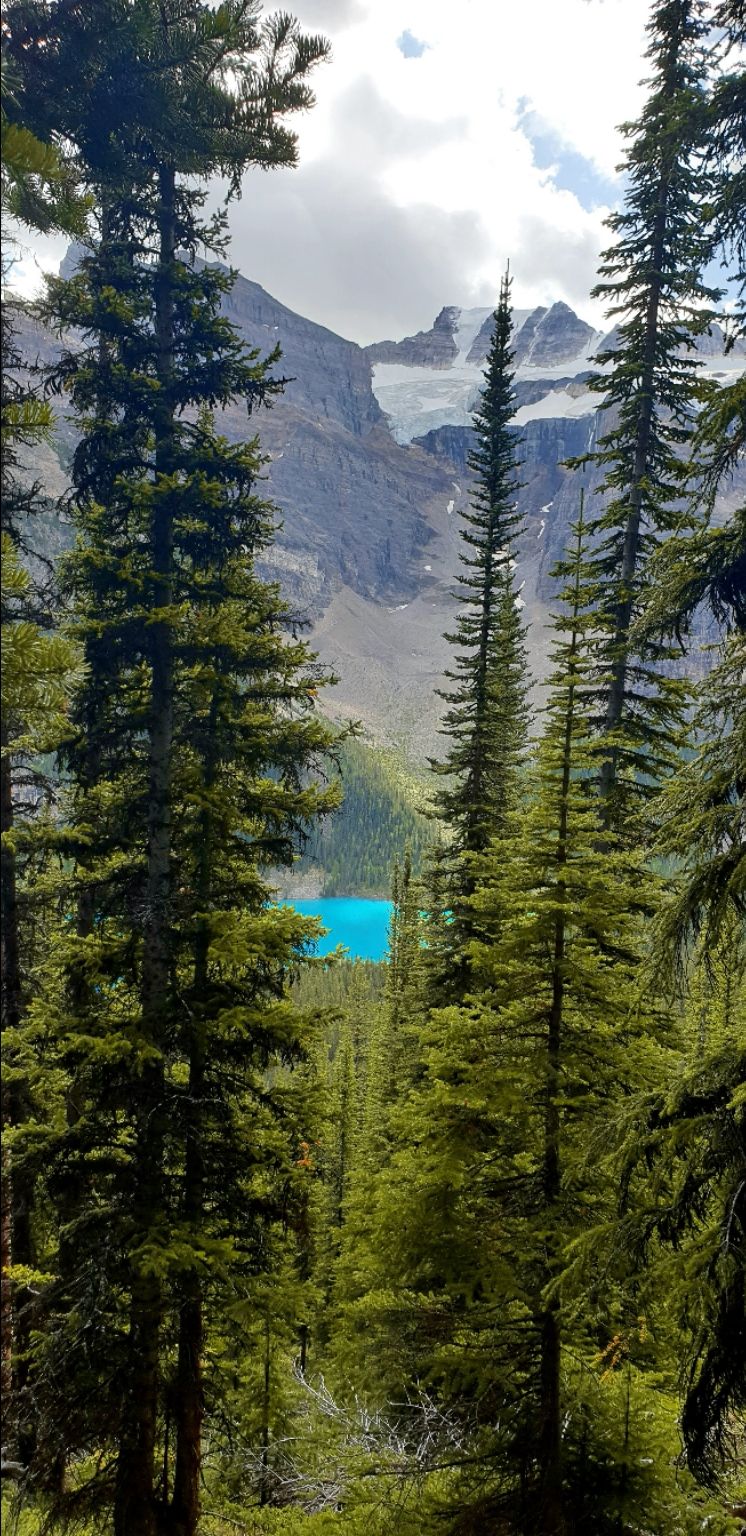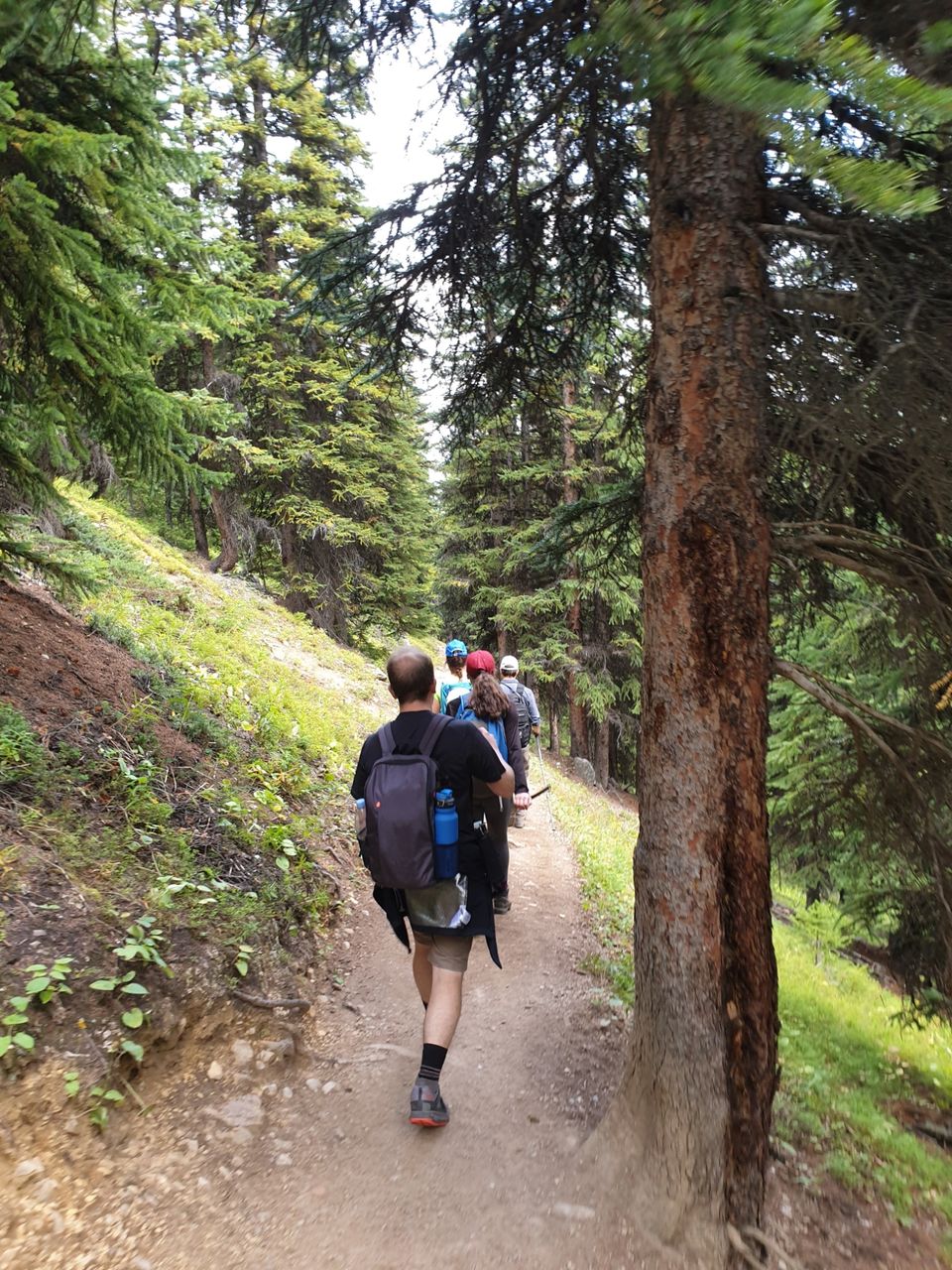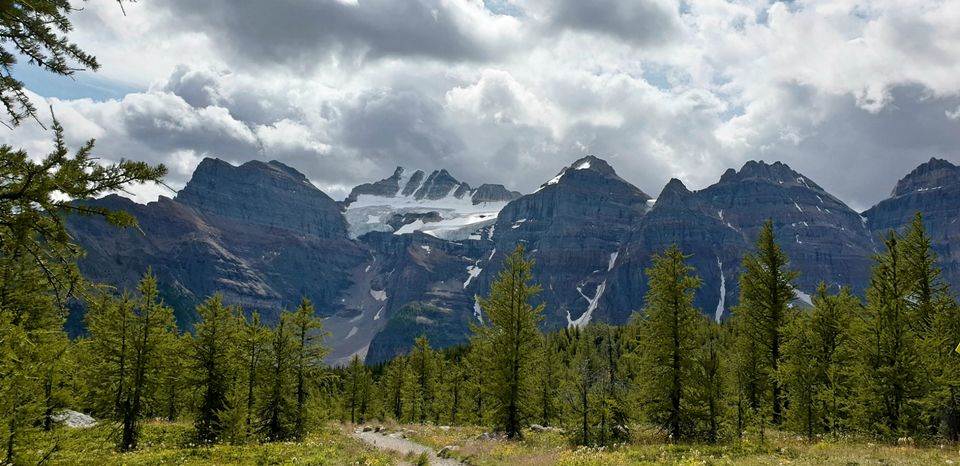 After crossing the tree-line, there was some moderate scrambling and we could see seven peaks from there. After a while, the weather got changed drastically, but we continued hiking. Soon after it got worse and we decided to hike down.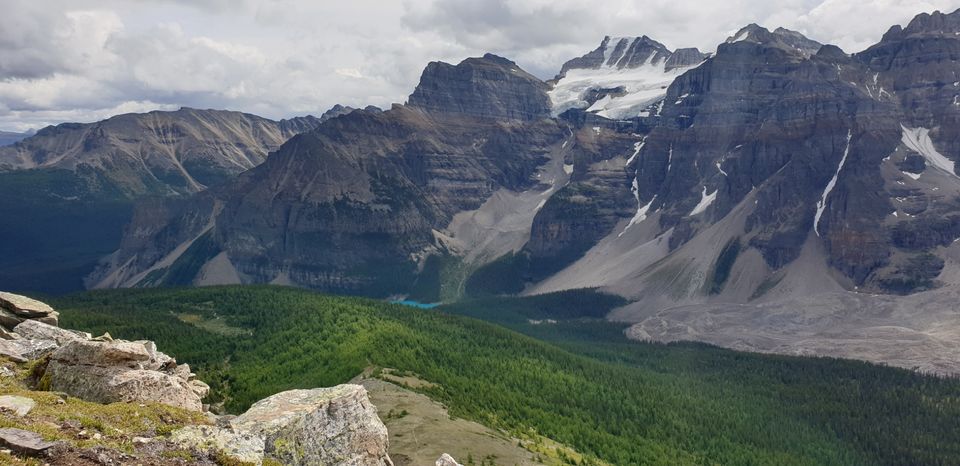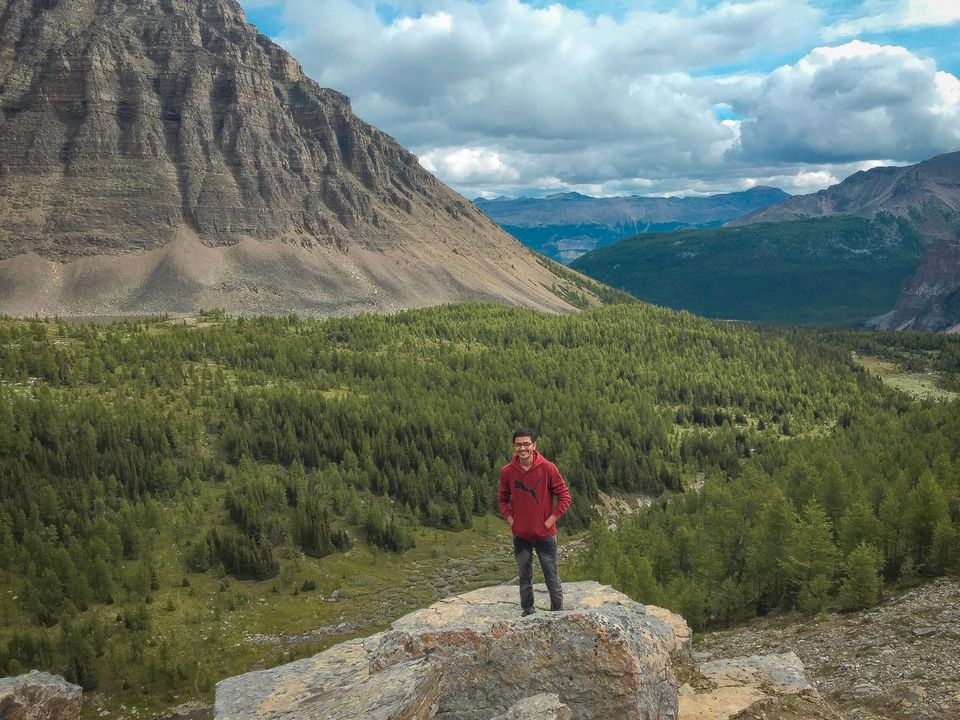 While we were hiking down, our group got separated into three. I was alone in the middle but it was fine because it was above treeline and we could see each other. While I was descending through wet rocks, I suddenly heard someone whistling from behind. I ignored it so many times thinking the people from behind wants me to wait for them and I didn't want to stop. As I was about to reach a place we decided to meet, I looked back to check for the guys who were whistling. I got frightened as soon as saw a grizzly bear sprinting down towards me. I never saw a bear before that. I could think nothing at that time and even if I had a bear spray with me, all I did is run. After sprinting down through wet rocks towards the guys who were ahead of me for a minute or 2, I looked back. Luckily, the bear took another trail to go down that hill. All I could do after that incident was to laugh at myself because even if I had a bear spray, all I could do is run.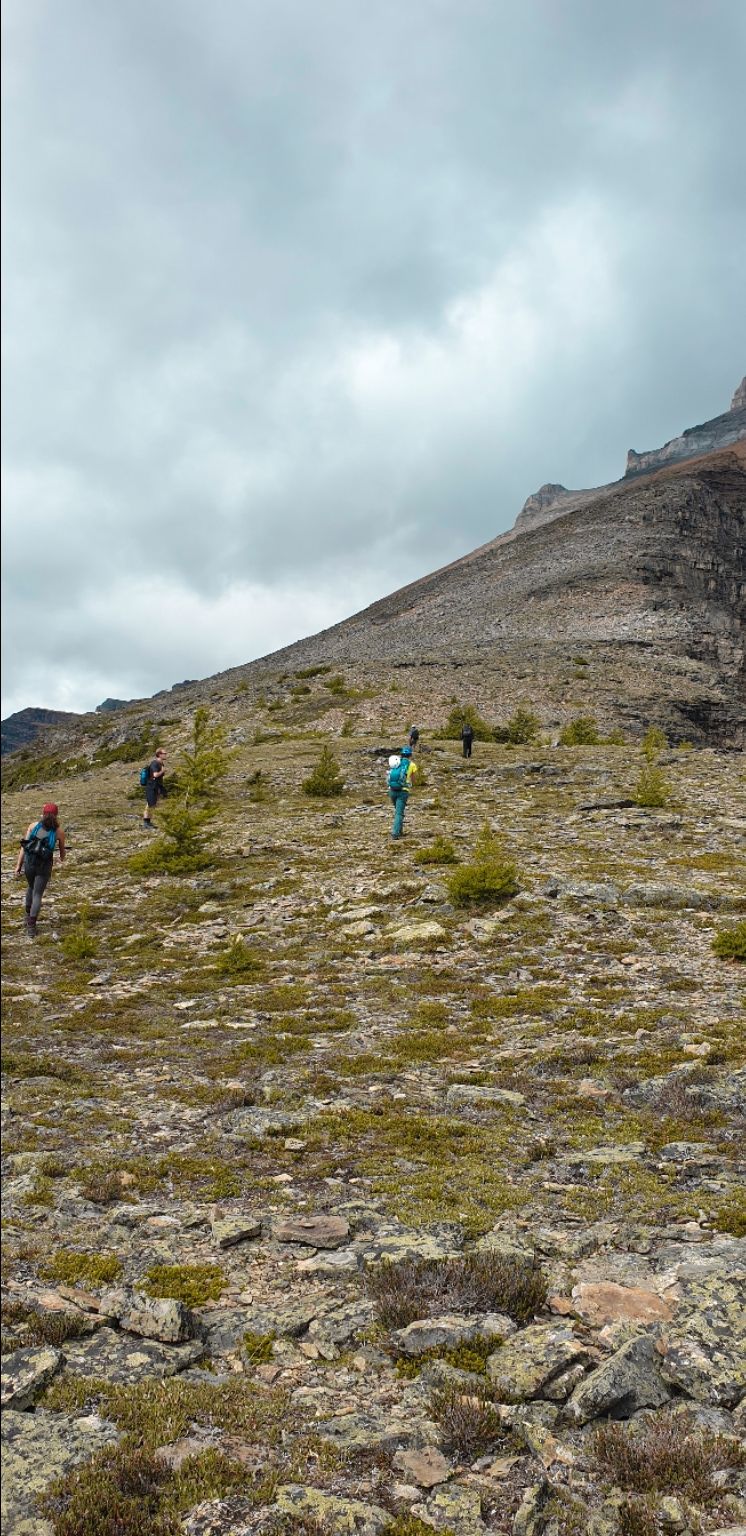 So, just let you guys know that always bring bear spray with you when hiking and don't run if you face a grizzly bear.
As soon as we enter the treeline we saw some people gathered staring at something silently, and all I could do was smile wickedly. We got lucky enough to see a grizzly bear family resting in the forest. We stayed there for a while and end our hike with the view of the wonderful moraine lake.