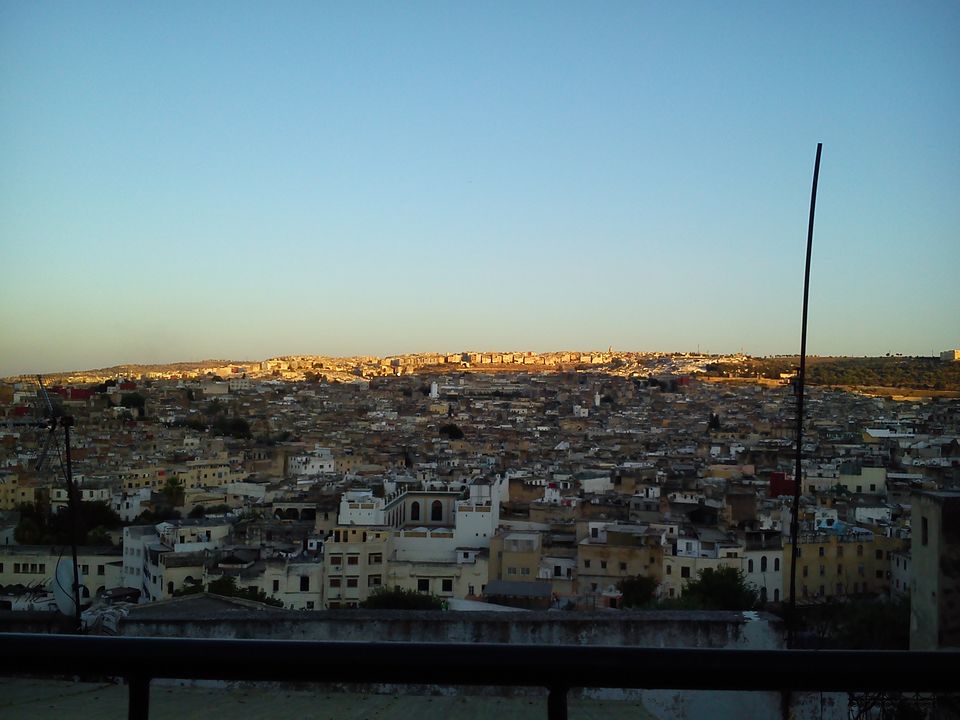 It's another world out there in Morocco, but I didn't feel alienated at all. Despite grappling with Spanish and French and Arabic, everything seemed to make sense. Our bus stopped in the middle of our trip to Tangiers from the port. We were all treated to a meal of eggs, chick pea soup, sweets, corn bread, etc. Quite a friendly welcome in the heart of confusion and not knowing where to sleep yet, but it felt like almost home.
Silence at the ancient Medina and the modern Newville. Like a ghost town, apparently as it was prayer time until midnight. Otherwise, almost the whole day, people would be hanging out in lawns and city squares. By the broken-down palace, children would give you a tour for a coin or two. Overlooking the ongoing construction down below and the sea, where the Mediterranean meets the Atlantic, you can see a glimpse of Tarifa, southernmost tip of West Europe.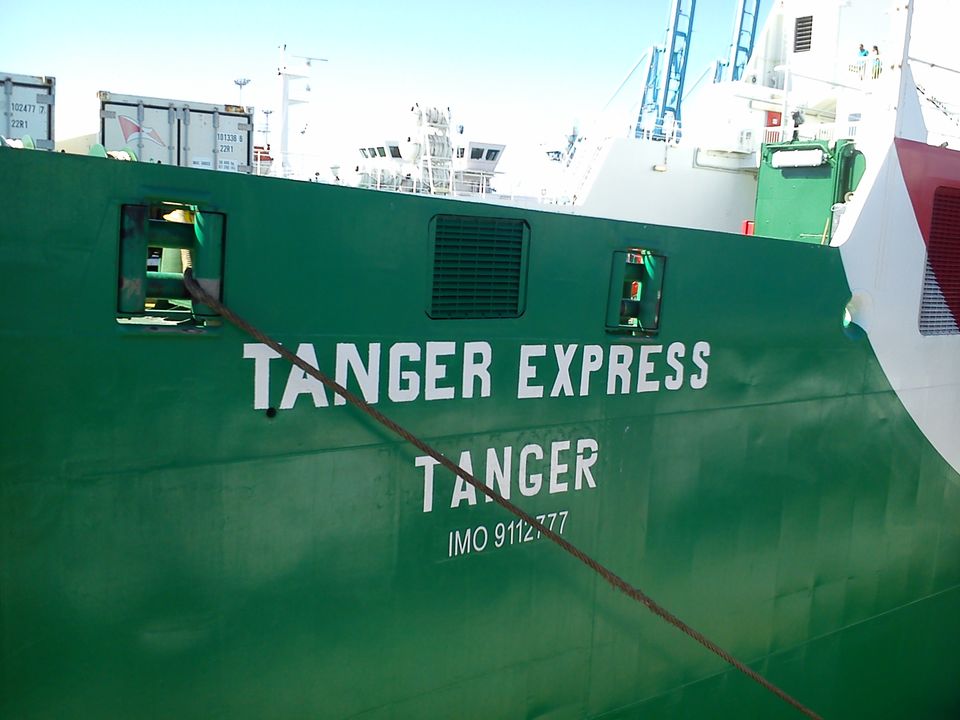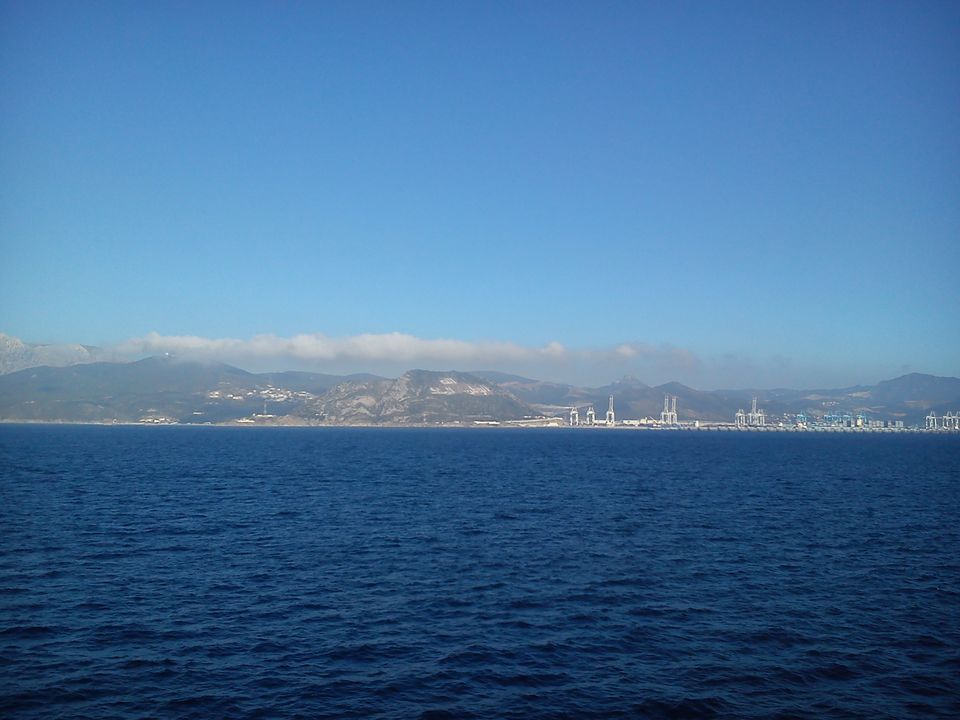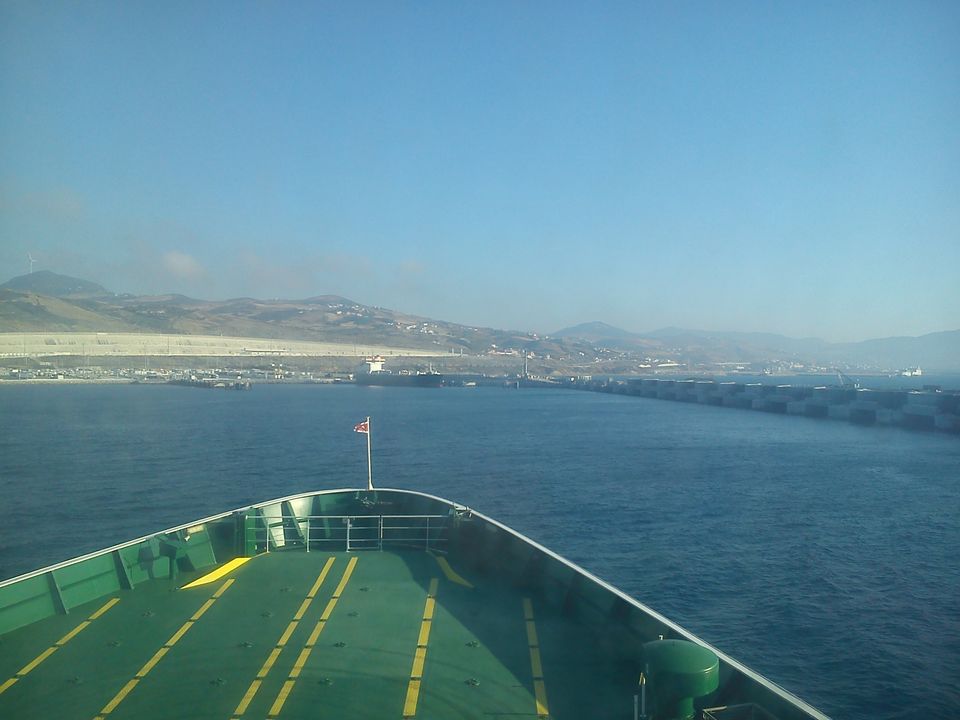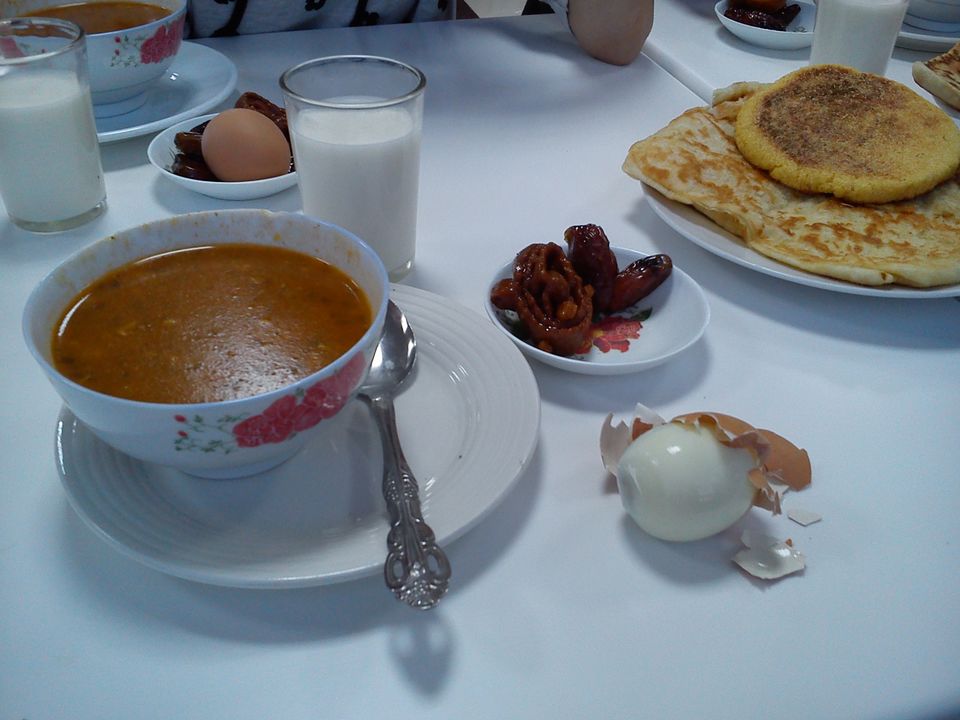 The city of Chaouen can only be described through pictures.
Fez
Staring at the city of Fez by the terrace, you can't look away, you just can't look away. It ceases to be a view, a visual experience, not even spiritual, but something more human, visceral. It penetrates the very sanctuaries of one's sensibilities. I saw a lot of things inside a bowl
that is an ancient city, donkeys' paths, a glaring of cats, strangers' stares, strangers' smiles, the work of men, the hide and seek of women. Fish. fruit. Again, other men lying around like carpets or fixed furniture, widows weaving, kids sewing through this great divide.
I stumbled upon a newfound friend in every Abdul and Mohammed. Our diabetic tour guide had to stop once in a while for rest or to pee. So, we were taking slow paces, enough to absorb the different elements of the city. Midnight treats involved bean paste bread, cheese, olives, fruits.
Mint tea, anytime of the day.
Meknes
Here are rooms upon rooms of softened yellow, at that time of the afternoon already spared from the African sun. The silence, the serenity was only accentuated by the sound of water from two fountains, one by the frontyard, and one inside the prayer room. Patterns symmetric and concentric. Centre and balance.
I believe Islam is such for its followers, water for those who thirst, who sacrifice in the middle of an arid land that is the human frailty. God or Allah consoles, is doting, is generous, is recognizing those sacrificing for him. A certain lightness of being I felt, as if things just passed through me, not that I couldn't feel them, not that I couldn't distinguish between good and bad, what hurts, what soothes. But even these sensations, these feelings, whether good or bad, painful or pleasurable, they passed, they passed as if they didn't belong to me, yet.
Night trip from Meknes to Tangiers
The horizon was a wallpaper of dark and red orange and orange and blue. It was soothing along with the toned down temperature after a day of fasting and puzzling through the underbelly of an ancient city.
Again, silence at the ancient city centre, silence at the new, modern hub, like in a ghost town, as it was prayer time over again until midnight, by the end of which came over again, the buzz of restaurants and street kiosks opening, beggars and hawkers and hagglers, worshippers hungry for a meal filled the air with everything in between.
It's another world out there in Morocco, but I didn't feel alienated at all. Despite grappling with Spanish and French and Arabic, everything seemed to make reasonable sense, almost.
If only I could just free myself from the impulse to screen what passes through me, my penchant for holding on only to what pleases, what functions, what works, what sells, what's familiar, what's safe, dispensing of the rest as peripheral discomfort, fringe benefits, a reasonable compromise, collateral damage.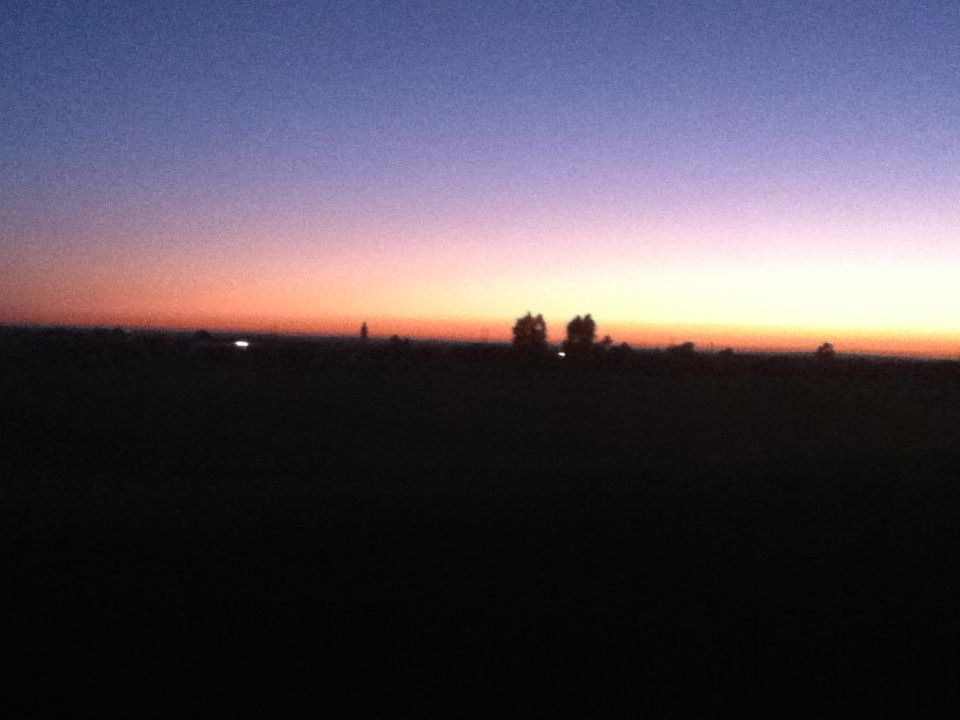 I have been wandering, and people say that I'm lost and that my life has no direction. I don't really mind getting lost though if it means sporadic, spontaneous collisions with different versions of oneself. I also am not afraid of having no direction if it means stumbling upon strangers and all the world's serendipities.
Come to think of it, all this time that I have been lost, inch by inch I have been scratching the surface of the unknown, getting closer, deeper each time into finally a pure knowledge of the universe outside of and within me. Until then, the unknown, the other keeps on calling and I'd still be wandering, and all the while feeling exactly right at home.