i chose my college in kerala, so that i can feed two birds with one seed!!..
Travelling has its own fun to visit a new destination with new experience isn't it?
   we had holidays in our college for few days so we 4 girls (we all are from north)  planned to visit somewhere during the holidays.
Everything happened randomly because we had limited time. we didn't plan anything about the trip but we started our trip from our hostel at noon.(we had brief idea about our destination)
..... i would say this was a raw and an adventurous trip. We went to our 1st destination POOVAR (trivandrum) in a KSRTC bus.  Poovar, is almost at a southern tip of trivandrum, before it was called "Pokkumoosapuram".It was once a trading center. Now POOVAR is famous for its BACK WATER and its beautiful gold sand beach.
it took only 2hrs to reach there, then we went for a boating, boating was for 2hr and in that hours we experienced god gifted beauty of poovar. 
  the things to see in poovar :
1.  backwater river, lake, arabian sea joining together which we will not get to see in any parts of kerala.  (though we couldn't take a picture there because  of weather conditioned )
2. poovar beach is starting at the end of backwater river.
Beach is famous for its golden colored sand.
3. Backwater is rich in flora and fauna.
( we saw kingfisher, night heron and some other birds)
4. couple of resorts are there (but we didn't went there)
5. floating restaurant serves decent foods as well.
6. some movies filmed  here.
7. in between we also got to see elephant rock and mother merry.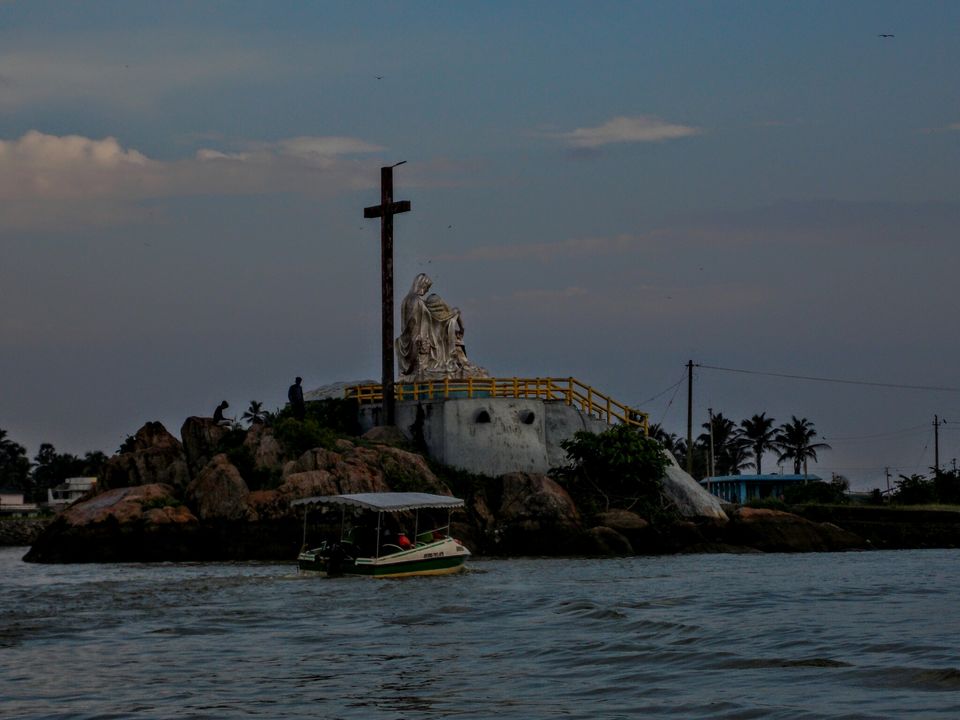 8. boat ride through the thick Mangrove forest was totally new thing for me and for me it was like a dream.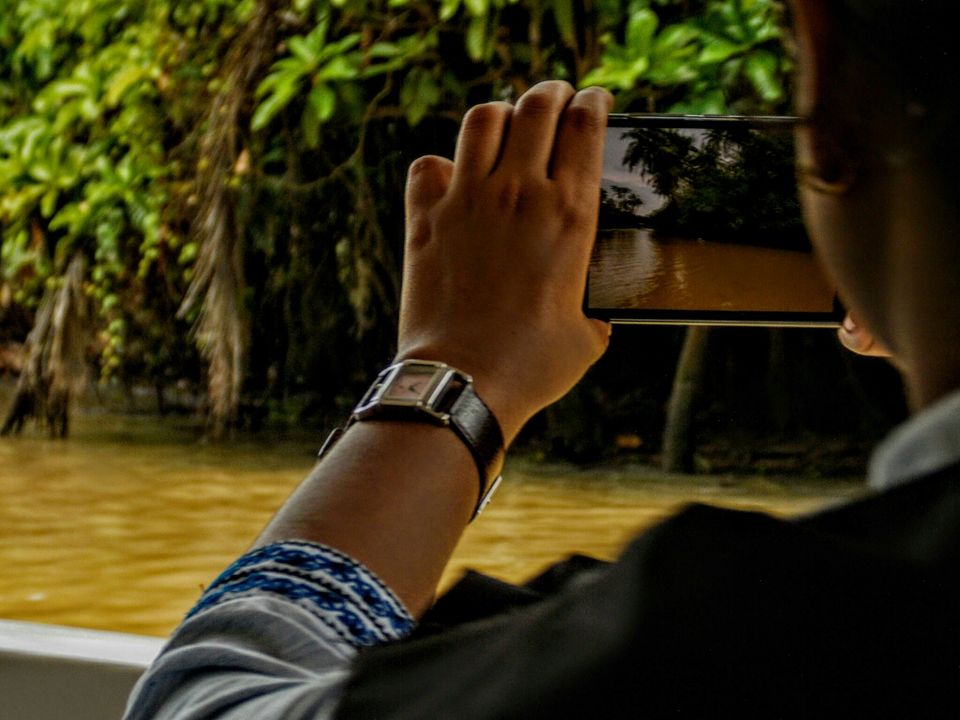 In the meantime we had our own masti with  sightseeing tour.
 
we came back to trivandrum at the evening in a same bus.
After reaching trivandrum, we planned our next trip to kochi. And on the same night we left for kochi.
some pictures of poovar back water: