Italy is that glass of vintage red wine that is brimming with lyrical undertones of divinity and deliciousness – hard to resist after that first sip. But be gentle on it, go with the flow – because, every town, every city in this paradisaical country deserves to be savored as those moments of serendipity come about but only once. Here, simplicity is a way of life and serenity is something you meet at the turn and corner of every street and alley.
Embark upon this journey where history is on hold and every art-lover's dream comes alive; where every landscape is lustrous, skies are painted with all shades of sapphire, the spread on the table is always at its finest and inspiration awaits just down the lane.
And....don't forget to catch your breath at every pit-stop, because believe me, being at a loss of breath and words is quite frequent here as the experience slowly unfolds.
Rome
I drove into the city in its hour of twilight – when the night was just about to take over and what a beautiful night that was. The peeking glory of the city's heritage, much apparent even at this hour, started a flutter of excitement in me for the adventures to be had in tomorrow's daylight.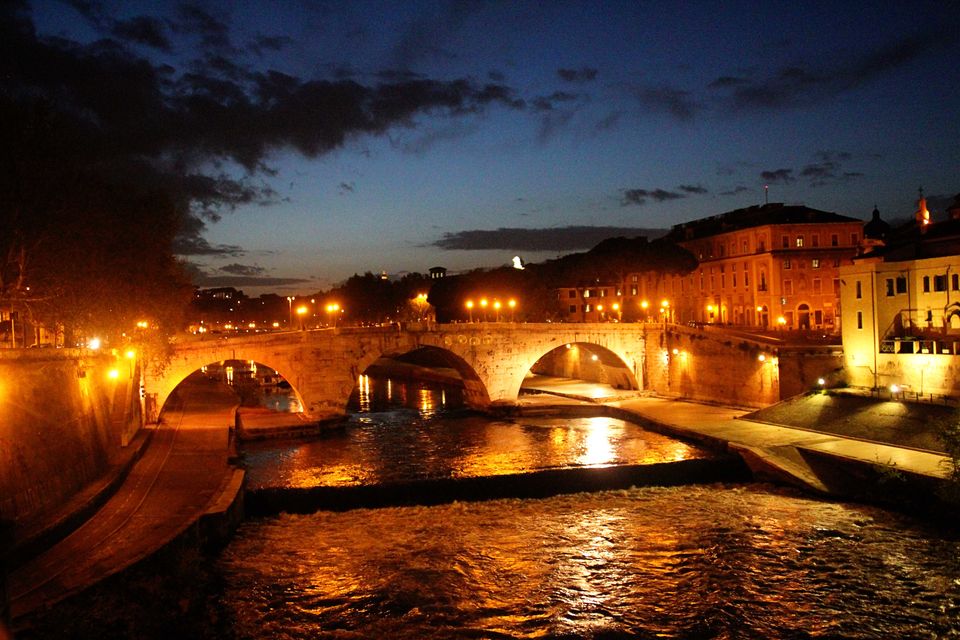 Morning came accompanied by a day of sparkling sunshine and a blissful summer breeze. The first stop was the 'Colosseum', the iconic amphitheater of the ancient times. Oh, what grandeur it posed! So much history was contained within the walls of the structure and I wanted to learn about it all. The magnanimous Pantheon, an ancient Roman temple dedicated to Pagan Gods, is an architectural marvel, one that inspired many-a-great artist of the Renaissance. The evening descended upon us with a hue of enchantment and it was time for my last stop of the day – The Trevi Fountain (Fontana di Trevi). As in myth or by sheer curiosity, I knew I had to throw in a penny with a prayer into it and that I did. But no day is complete without delving into the simply scrumptious Italian gastronomy at a street-side cafe.
Make sure you buy a lot of souvenirs; the architectural wonders and roman deities carved on stone or hanging in key chains. My best buy for me was this Roman Helmet in Steel as a key chain. If you get one of those, buy several for your friends and family back home.
Take Note: They do not come very cheap and you have to be at your bargaining best.
Florence
There's still a whiff of history and a bout of romanticism in the urban fabric of today's Florence. As you make your way into the city, you wish you were alive during the era of the Renaissance – the center of all things incredible. As someone with artistic inclinations, I couldn't help imagining the city as something taken from a canvas – vibrant strokes, vivid tones and textures of amorous weaving. In this realm of near absolute perfection, 'time' as an entity, loses its significance altogether. Tuscany, as it was presently known, has a thousand tales to tell in traditions, customs, ruins, food, wine and culture, as a whole.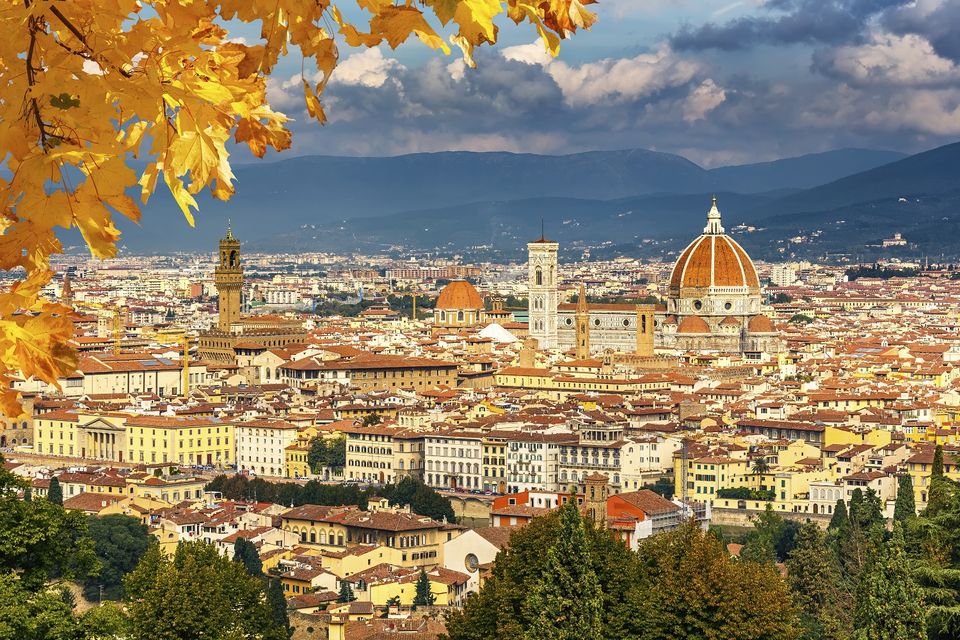 The Duomo, Florence's Cathedral, stands imposingly against the sky. A reminiscent of the Renaissance era, the structure holds numerous artworks – the most prominent among all being the Last Judgement by Michaelangelo.
The sculpture of David by Michaelangelo has found its place at Piazza della Signoria along with other greats like Donatello and Ammannati. Relive pages from your history books with a stroll around these cobblestoned paths.
Take a day to roam around the Ponte Vecchio, or the Old Bridge that has some of the best views of the river and the Florentine landscape. The place is also brimming with souvenir shops and old book stores. Spend a quiet afternoon at a street-side cafe and take in the beauty of this place.
P.S. There are street-hawkers selling copies of breathtaking paintings of the bygone era at a mere €1 or €2. They are the best souvenirs as you could get them framed and hang them in your homes. (My prized possession is a copy of the Mona Lisa hanging above my bed)
The Uffizi Gallery houses the most mesmerizing of artistic masterpieces. Getting into the gallery requires a lot of work, but it will be worth your while.
And if you are visiting during the summer, there are interesting exhibitions at Casa Buonarroti that deserve buying a ticket for.
Venice
Venice is magic! Yes, it is!
Its narrow alleyways and canals thrive on the element of mystery, wonder and quaintness. The Queen of the Adriatic, this floating city is always at its remarkable best.
It's magic descends on you and the truth is, you wouldn't ever want to come out of that trance.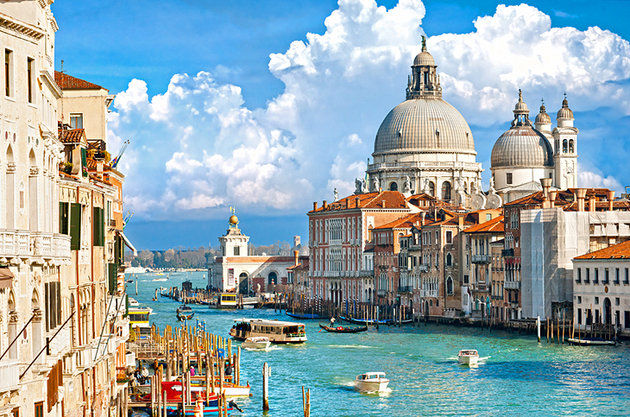 There's more to Venice than the encompassing grounds of St. Mark's Basilica, Doge's Palace and Torre dell'Orologio. You've not seen Venice until you take a ride through its meandering waterways on a Gondola while allowing the onrush of scenery serenade your senses.
And your Venetian vacation is not complete without delving into its seafood cuisine and its specialty wines. The usual Pizza and Pasta take the backseat here with a tolerant experimentation with spider crabs and mantis shrimps that are a legendary salutation to culinary genius. There are Wine Tours to go on and if you befriend a few locals, you might just be lucky enough to discover the wine cellars known only to them. Oh, don't forget to give a flavorful finish to the night with the freshest and exotic bowl of gelato at Boutique del Gelato.
As souvenirs, invest a few euros on authentic Venetian masks and a Gondola. 
And just like that...this fairy-tale of a trip came to an end...
But there's a dream of it in my dreams, and soon enough, there will be another travelogue of it in my life's pages.