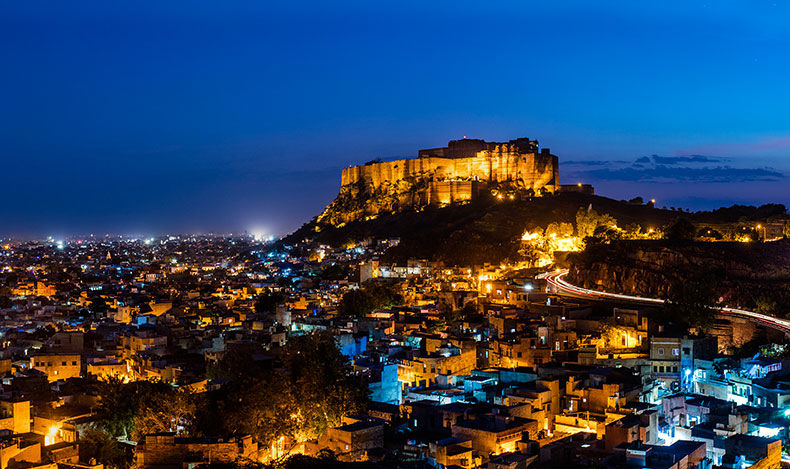 Rajasthan, a state known for its incredibility. Rajasthan is the largest state in India and is having out-numbered places which give amazing tour of India's history and culture. People from around the globe want to explore this state and wants to delve into the beauty of it as a local. Rajasthan had the most number of Maharajas and Kings that's why it got the Name Raj-asthan. Here Incredible Rajasthan Tour package will take tourists to all the amazing places which comprise of Jaipur (the capital city), Udaipur (the most beautiful city), Jodhpur (the city of heroes), Mount Abu (queen of hills), and some other beautiful cities also.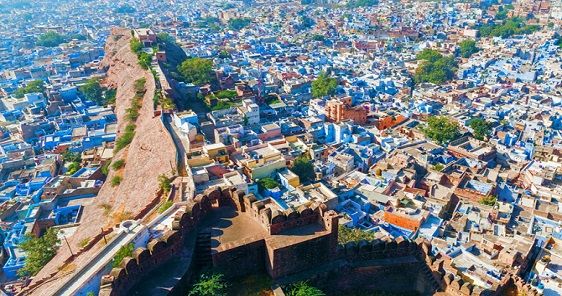 As this state is the largest state, this packs a lot into it. A tour of this state can provide some long-lasting memories, which a traveller won't forget in his/her life. The royals of this state built many palaces, forts and monuments, which are having the power to put anyone into amusement. Like the Hawa Mahal of Jaipur, Fateh Sagar Lake of Udaipur, and Mehrangarh Fort of Jodhpur. All these places are really very beautiful. As there are much tour providing company and they all vary from one to another. We are giving a Royal Rajasthan Tour of 8 days and the itinerary is as follows.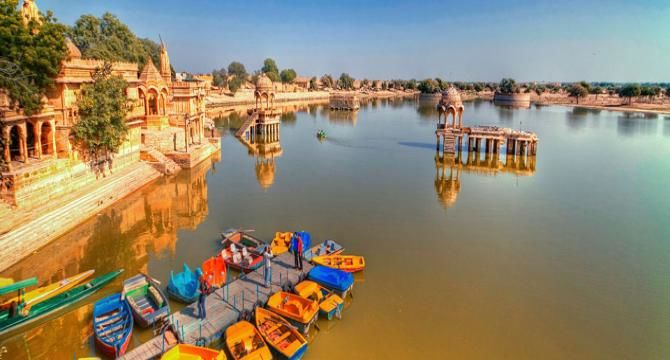 Here is the itinerary of Incredible Rajasthan Tour Packages:

Day 01: Arrival at Delhi Airport
Upon your arrival to India or Delhi airport, our tour representative and driver will greet you and will lead you to the Jaipur city. It may take 4 to 5 hours in reaching Jaipur as soon as you reach Jaipur, you will be guided to the pre-booked hotel where you may have some rest. In the evening you are free to explore the streets of this city and Halt the night in the hotel.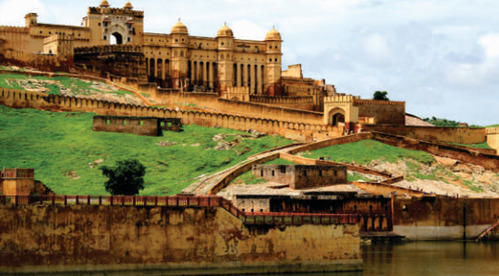 Day 02: Jaipur Sightseeing
There are many places in Jaipur city which can draw the attention of anyone, this pink city is full of cultural things and people in this city have the chances to know more about the culture of India. Places which are to visit are Hawa Mahal, Amber Fort, City Palace, and Jal Mahal.
Day 03: Jaipur to Udaipur
From Jaipur, by road it may take 5 to 6 hours in reaching Udaipur and there you will be given to take some rest in the hotel's rooms and if you want then you can explore this city at your own, you will be allowed. Halt the night in the hotel.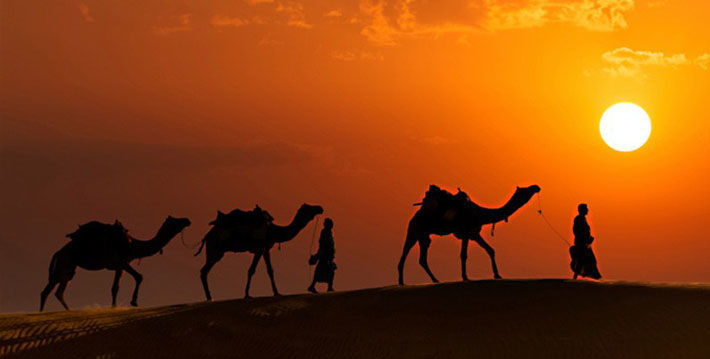 Day 04: Sightseeing in Udaipur
Udaipur is considered as the most beautiful city in India and no one can deny it. There are many lakes and palaces which can't able to contradict it. The most beautiful place that this city is having is a Fateh Sagar Lake spending some time alongside the pathway of this lake is the most beautiful time the one can have in his/her life.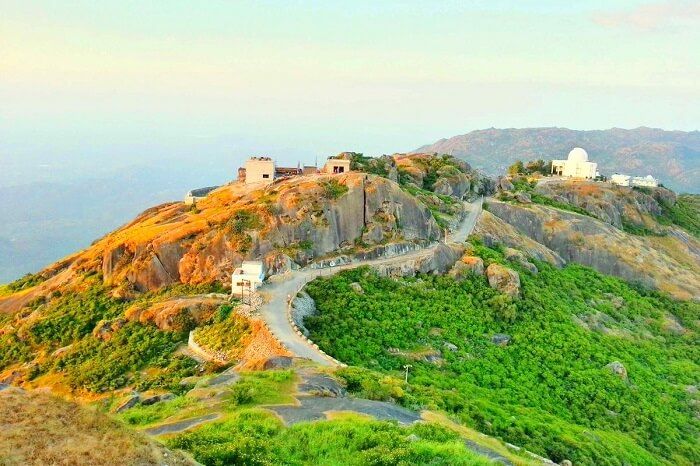 Day 05: Udaipur - Mt. Abu
You'll be driven to Mt. Abu which is a hill station situated 1200 mts above sea level. It is the highest peak of Aravali Range. Built around a lake and surrounded by green forested hills, Mt Abu is a far cry from the usual cities of Rajasthan. An oasis in the desert of Rajasthan, it is the only hill-station in the whole of north-west India. Upon reaching Mt Abu, you would be taken to the hotel wherein you can relax for the rest of the day. Following morning, you'll visit the much-renowned Dilwara Jain Temples. Built during eleventh and thirteenth centuries, the temple-complex attracts people all through the year. Adhar Devi Temple which is one of amongst the many in the temple complex is exceptionally unique as it is carved out of a single rock. Additionally, you would also visit Nakki Lake, which has a number of small islands.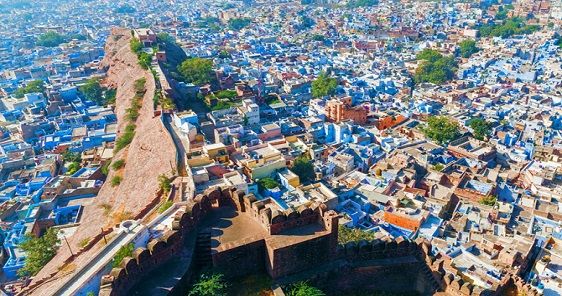 Day 06: Mt. Abu – Jodhpur
You'll be driven 292 km to Jodhpur, which is one of the distinctive princely states of Rajasthan. After checking-in at the hotel and settling your baggage, you'll visit Mehrangarh Fort, which was founded in 1459. Alongside, you would also explore Jaswant Thada built by Sardar Singh in1899 in memory of Maharaja Jaswant Singh.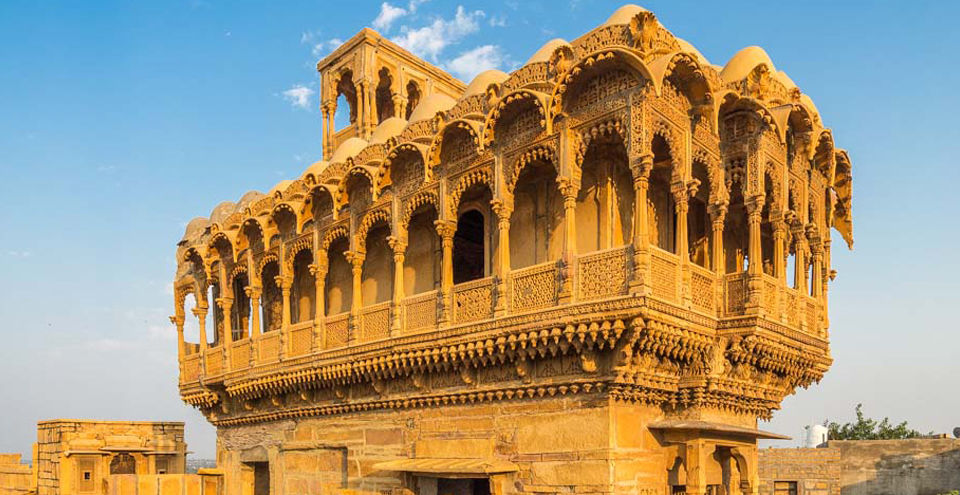 Day 07: Jodhpur – Jaisalmer
You will be driven 285 km to visit Jaisalmer, one of the last princely bastions of Rajasthan. As soon as you will reach Jaisalmer, you'll be accommodated at a hotel for overnight stay. The next day you'll be visiting Jain temples built in 1156 AD and havelis, famous for the architecture and artwork done on the walls. Next, you'll visit amazingly beautiful Gharisagar and Amarsagar.
Day 08: Back to Delhi
After spending such a great time in exploring these places, it is usual to think that you might be filled with enthusiasm with a small portion of tiresome. You will be dropped at your desired location and from there you may proceed to anywhere.