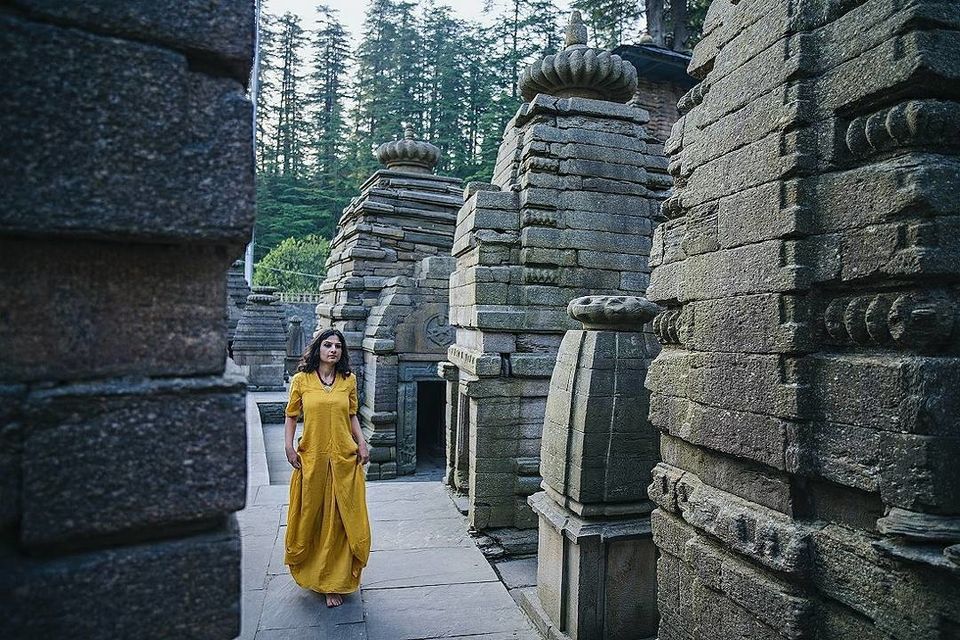 When you think of a temple town in India what comes to mind is the dirty, narrow lanes. Loudspeakers belting out devotional songs at an unbearable pitch and volume. All manners of hawkers getting into your personal space selling you some form of salvation usually made out of plastic. So you can imagine my surprise when I visited Jageshwar which was supposedly a temple town but turned out to be anything but.
I visited Jageshwar some two years back and always thought that I will pen down my experience as there is so much to the place. I was always surprised that it's not already well known. For the very same reason when I got the opportunity to go on an invitation from a sustainable tourism group for a video they were creating, I hadn't even heard about the place.
Jageshwar is a temple town located in the Kumaon district, 36 km from Almora in Uttarakhand. The valley has the Jata Ganga river or rather a rivulet flowing through it and is surrounded by deodar forests. Jageswar is a cluster of about 124 temples built between the 8th-13th century and is considered to be one of the twelve Jyotirlinga (that's a bit debatable though). It definitely is one of the most intriguing places I have ever seen. The temples are spread out over 3kms, a stream passing through them, with small town houses of villagers surrounding the area. No construction is allowed in this area and the only place to stay is Van Serai, a beautiful eco lodge. Of course, you have the option of staying outside the valley too.
We went there by road from Delhi and it was quite a long and tiring journey. However, it felt different the moment we entered the valley. I have been to a lot of beautiful places with clean air so I know it wasn't just the air which felt better. It was a sensation, as if I was more aware, my consciousness awakened, which I couldn't understand at that time.
Van Serai is very warm and welcoming and rooms are extremely comfortable. Even though it only serves sattvik food, the meals there were most flavorful. We shot for the video in and around the lodge and a lot of villagers came and interacted with us. The girls and women were extremely shy but they welcomed us in their houses to show us how they lived. In the evening we went to Dandeshwar temple which is about 500 meters walk from the lodge, to mediate. The owner of the lodge who has a lot of knowledge about Indian mythology accompanied us and chanted shlokas and for that one hour or so I was transported to a different world. A world where I was in touch with myself yet very disconnected. The walk back to the lodge was quiet and spent in looking up at a sky full of stars. A sight to behold, a sight most city folks are deprived of.
The next morning we went for a hike around the deodar forests. The hike is beautiful not treacherous and the only sounds you hear are of the wind passing through tall trees, birds chirping and the stream. Basically, we did what Japanese call Shinrin-Yoku or forest bathing. Nothing but spending time in nature doing nothing. I believe the place also attracts a lot of serious and amateur birdwatchers from across the world.
We spent the evening with the local villagers and then just sitting by porch sipping on the tea made from fresh thyme. I went to the Jageshwar temple twice for the aarti, once in the evening and then early next morning. Both times, the aarti was mesmerising and priests were extremely friendly and interactive. Unlike most temples in India, no one here really pesters you for money or donations.
Three days felt too short a stay as I would have definitely liked to spend more time connecting with myself without the frills that usually come attached with fancy retreats.
1) The best way to get there would be to take a train till Kathgodam and then a cab.
2) You can choose to stay in Almora but I would definitely suggest Van Serai if it falls in your budget. 3-4 people can easily share a room as the rooms are really big and have an attic.
3) You can do a Binsar to Jageshwar hike which apparently is very pretty.
4) The weather is quite pleasant even during summers. Carry one jacket at least.
I didn't have a very fancy phone back then so the pictures don't do justice at all to the place.