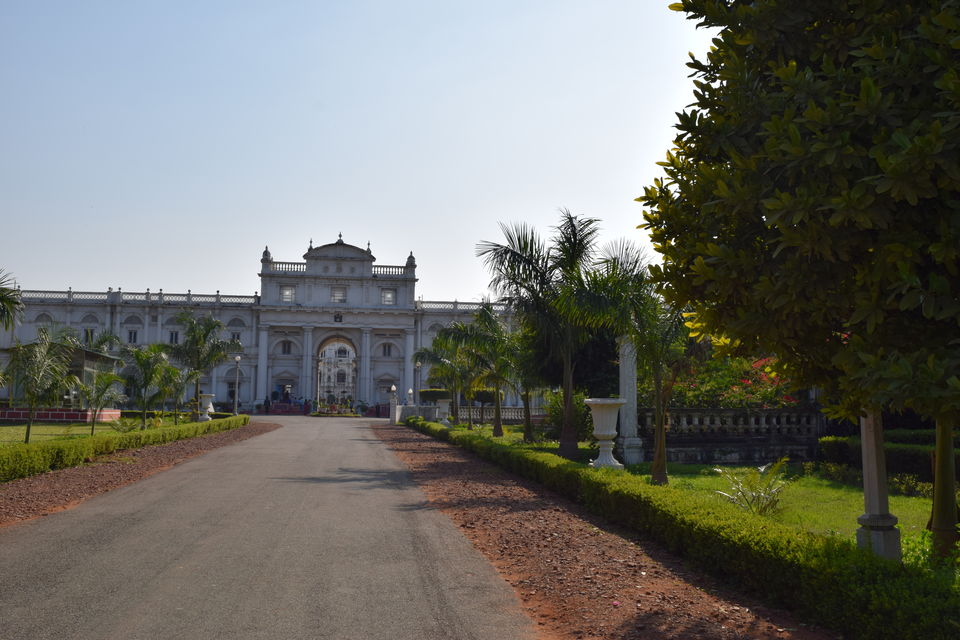 At first look, the palace seemed impressive. It is an example of 'Neo-Classical Palace' in India build by Sir Michael Filose; most appropriately a combination of Tuscan, Italian-Doric and Corinthian architectural styles.
A part of the palace is converted into a museum and a part is still inhabited by royal Scindia Family. This museum is all about Scindia's richness showing off valuable possessions collected by their generations and also on display is their ostentatious way of life since aeons. Even the clothes worn by them and tigers (Our national animal and the most endangered species) hunt by them are kept for public showing. What can be the significance of show-casing a silver train on the huge dining table that carries the food in a country like ours where people struggle hard to earn a one-time meal or make ends meet? I don't find it worthy for public showing.
There's nothing but the stories of greatness of Scindia Family. These are the Scindias who betrayed Rani Laxmi Bai and became traitors in their own country. Scindias who have been ruling Gwalior since centuries but it is still a dusty, dirty and dishevelled town. I was distressed and exhausted listening good things about them which weren't true. And amusingly, this palace is the most up-priced and expensive among all the places one visits in Gwalior. Sad and Ironic! And all the income goes to the Royal family. Frankly, I didn't find it worth the money they charge. Nothing but just a pretentious show of wealth.
First time in my life, i regret visiting any place. I would recommend people to visit authentic places that actually preserves our culture and heritage rather than a place like this that shamelessly advertises its richness.