केसरिया बालम आओ नि पधारो म्हारे देस
23 February, I will remember this day for my first solo trip. It was 3 days long holiday and I had decided to visit the pink city Jaipur. I book the bus from goibibo.com with discount (AC bus in the same fare of Non AC Bus). The tickets from Delhi to Jaipur and return journey cost INR 900 (INR 450 each way). You can search at redbus.com for discount options. Double Decker train from New Delhi to Jaipur run regularly, so you have your option open. My bus was from Dhaula Kuan Bus Stand New Delhi at 23:45. It is just besides the metro station, So I reach there by metro and had tea to get warm in the chilling night before the bus leave. Soon I boarded the Bus, earphone on and the bus leave for the Journey.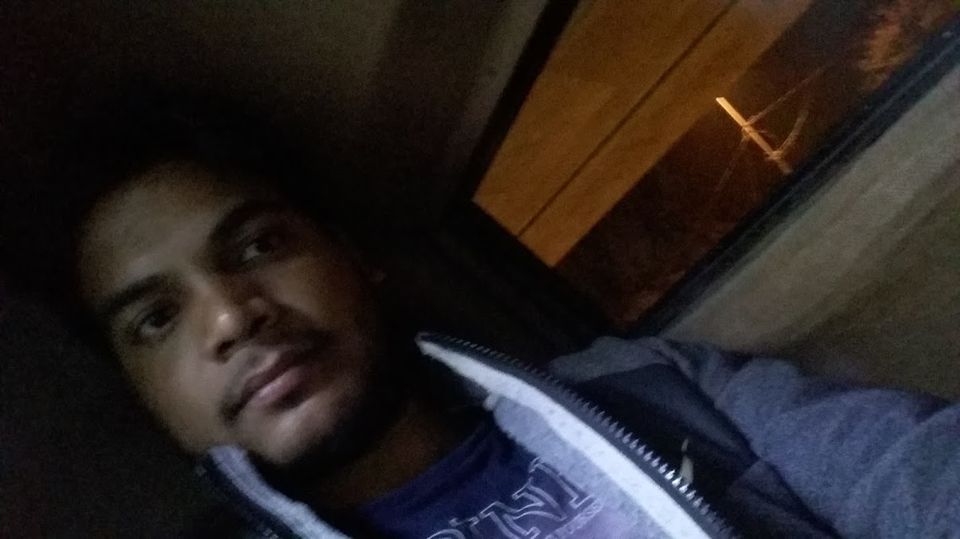 Sindhi Camp bus stand Jaipur :
In morning 5:30AM, Bus reached Sindhi Camp bus stand Jaipur. It was early so, I had to get a room to get some sleep. There were many broker, who would try to offer you room/hotel, that will cost you more that its actual price. Just leave them and search by yourself. remember, you can always go for the thumb rule of 10 min. I started looking for a room in INR 200 only till 10AM. A 10 minutes searching worked and I found a dormitory in INR 150 but it was fully booked, So the receptionist offered me a single room for INR 350. I negotiated for INR 200 and finally set for INR 250. I booked the room and got some sleep.
Breakfast :
I leave the hotel by 9:30AM. Rawatwada (Rawat Mishthan Bhandar) is at 5min walk from bus stand and famous for its kachori and jalebi. I could not missed it, so I had kachori and jalebi as much as possible because I need energy for the day and might not find time or a good hotel to had lunch. Always had a backup plan, things can go wrong any time.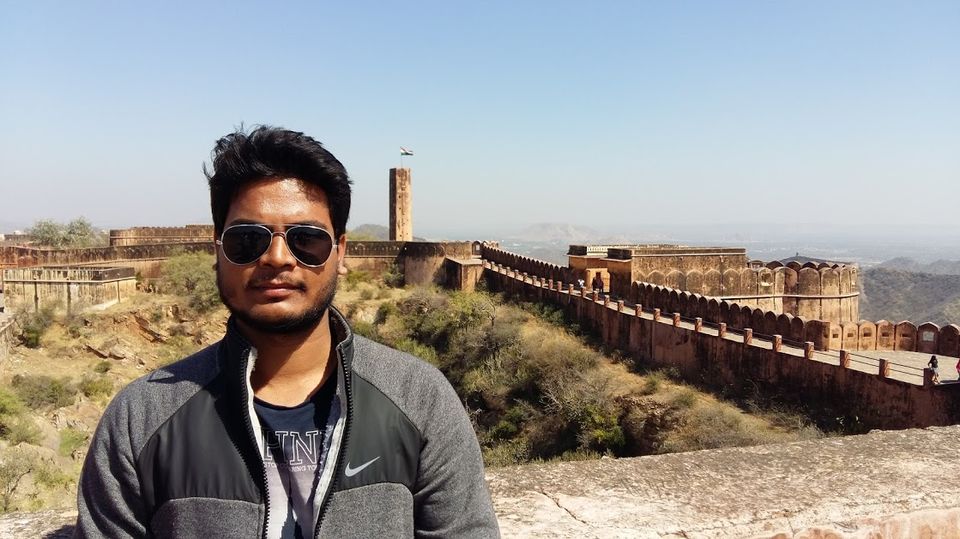 Jaigarh Fort :
The First stop was Jaigarh Fort, 13km away from the bus stop. There is no direct bus to reach here. So Its a mind game to find an auto in an affordable price. After some searching and negotiation, I finally found an auto who was ready in INR 400 (you can check Ola and Uber too). If you could find a partner then the price reduce proportionally. I waited but luck did not worked for me. The auto passed through Ajmer Gate, one of the entry point to Pink City (Spoiler: whole city is not pink, only this old part of it). The driver was very friendly and narrated me stories in pathway. He told me that there is INR 1000 fine if you paint any other color except Pink. He first took me to Brahma Mandil and from there we left for Jaigarh Fort.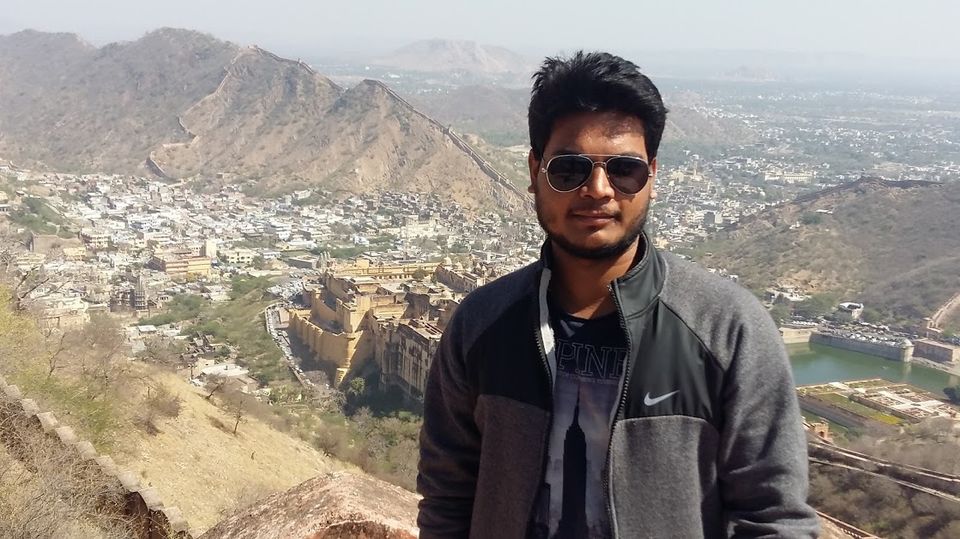 Jaigarh Fort is at the north-east side of the city and situated at Aravalli hill. Roads are made through cutting hill and make the drive a challenging task. This Fort was built in 1726 by Maharaja Jai Singh for military purpose. One of the thing that make this fort world famous is the world's largest wheeled cannon - Jaya Van. It is really very big. The funny part is - This cannon is never used in any battle. the last time it was fired was for a test and the cannon ball fall at a distance of 35KM. Waohhh!!! No kidding :). In the centre of the fort there is a huge water tank, which was used for water supply in old time. the design for getting rain water from the hill through gully(Nali) is worth analysing. There is a story associated with this huge water tank that there were chambers below the water tank where the treasure from loot were hidden. After seeing these tanks, I couldn't say that I didn't believe the story. I spend 2:30 hours exploring the place, its beauty and amazing view from uphill. Being at the top, up above the ground have its own feeling. Mother Nature, you are beautiful!!.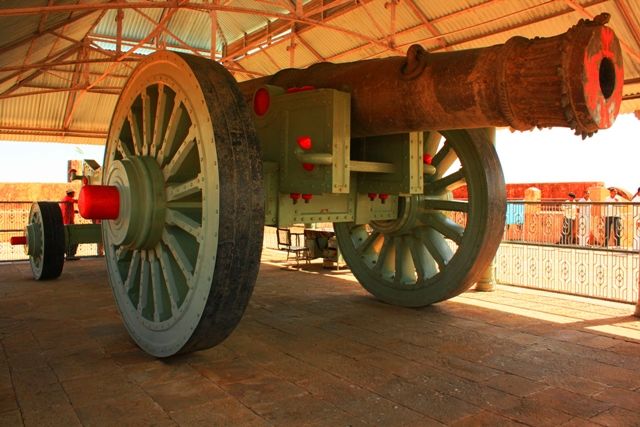 Amber Fort:
Next stop was Amber Fort. There is regular bus to Amber Fort from Jal Mahal. My driver left me at the Jal Mahal. I took the bus from Jal Mahal to reach here (Fare INR 10). Amber Fort is UNESCO world heritage site and were used by the ruler/nobles of Jaipur.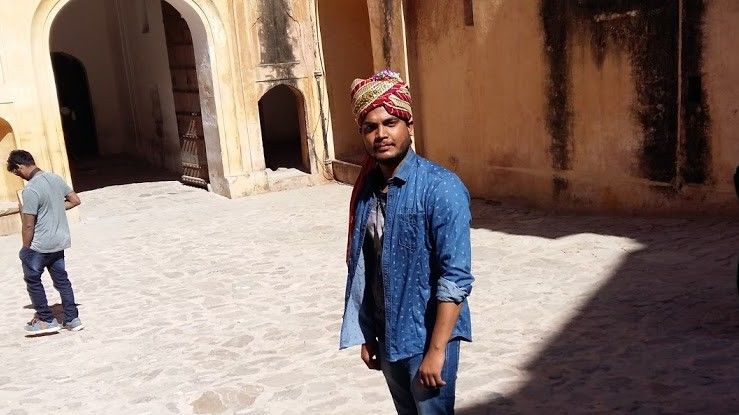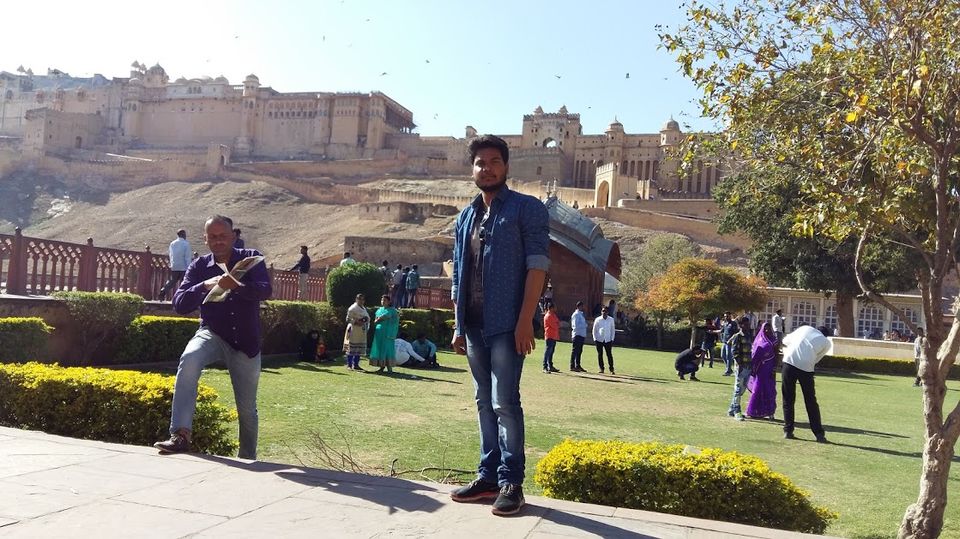 Blockbuster movie Jodha Akbar was shot here. Now you know, which movie you should watch when you are in Jaipur. This may be a trilling experience. You can see Jaigarh Fort from here. the view is very charming. I was told that during rain, this palace look even more stunning. Ohhh, Why did not I pray for rain.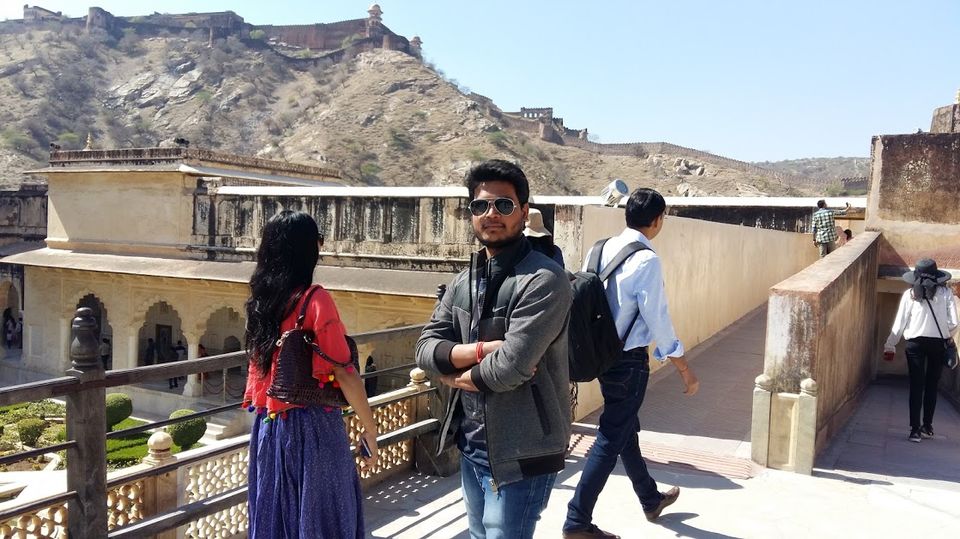 Sheesh Mahal (Glass Palace), which attract tourist from across the world is main attraction. They say - In the night, when you light a candle at the centre of Sheesh Mahal, the light get reflected through the glass and what come after is a beautiful view. There is a secret passage that connect Amber Fort to Jaigarh Fort. Good Luck If you wanna try it :). A 3 hours is enough for exploring the palace.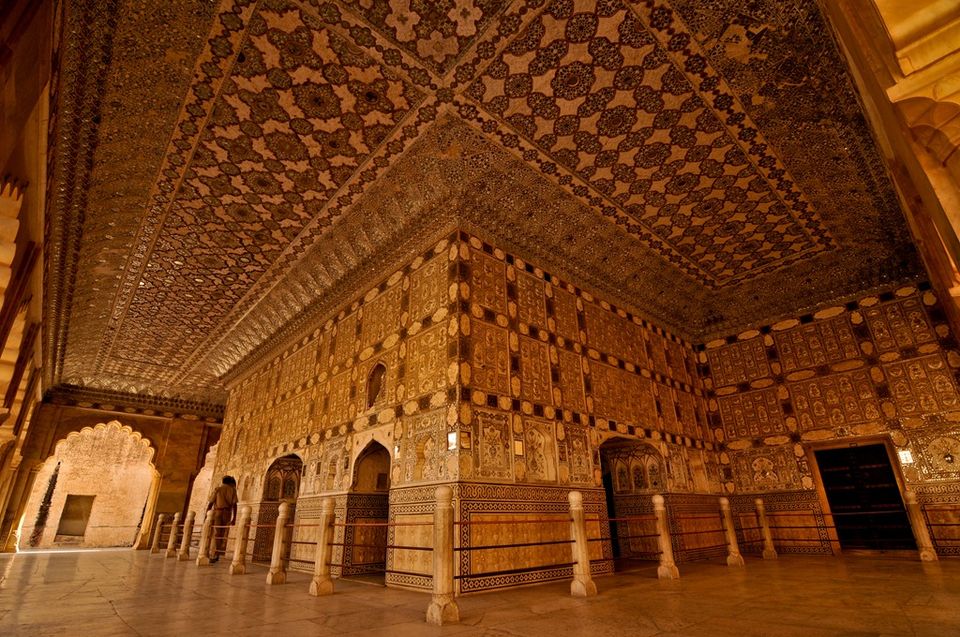 After exploring the palace, I was very hungry. I had snacks at shops outside the entry gate and rested for half an hours below the tree. The sun was hot but the Wind was cold. who doesn't want to fell asleep here.
Jal Mahal :
Soon after I leave for Jal Mahal. When I reach here, It was early evening. It is a delighted spot to spend a good evening. Jal Mahal is made of red stone and is 5 stories high. The 4 floors of the palace stay under the water and it is only the 5th floor that is visible. Visitors are only allowed to see the Jal Mahal Palace from a distance. Entry is not allowed in the palace. So I did not a chance to go inside. Someday, I hope that I get a chance to see what inside the royal palace and this marvellous architecture. I enjoy having a sip of tea while watching the Sun going down. I brought few Rajasthani gifts for my little sister from the footpath/roadside small shops. Remember - bargaining is the key but don't do too much. they are very poor people.
It was nearly 6:00 PM. The Sun was almost off the view but it's light was still there. The birds chorus had made the evening more pleasant. I did not want to leave the place but I had to - Murphy's Law. I took an auto for Galta Gate (INR 10) where the famous Hanuman Temple is situated, on a hill, high above the flatlands of the City. There is a close relation between the monkey and lord Hanuman. you would never find a Hanuman Temple without them, that's surprise me. He is monkey God/King and they are still following their lord, Such a devotion.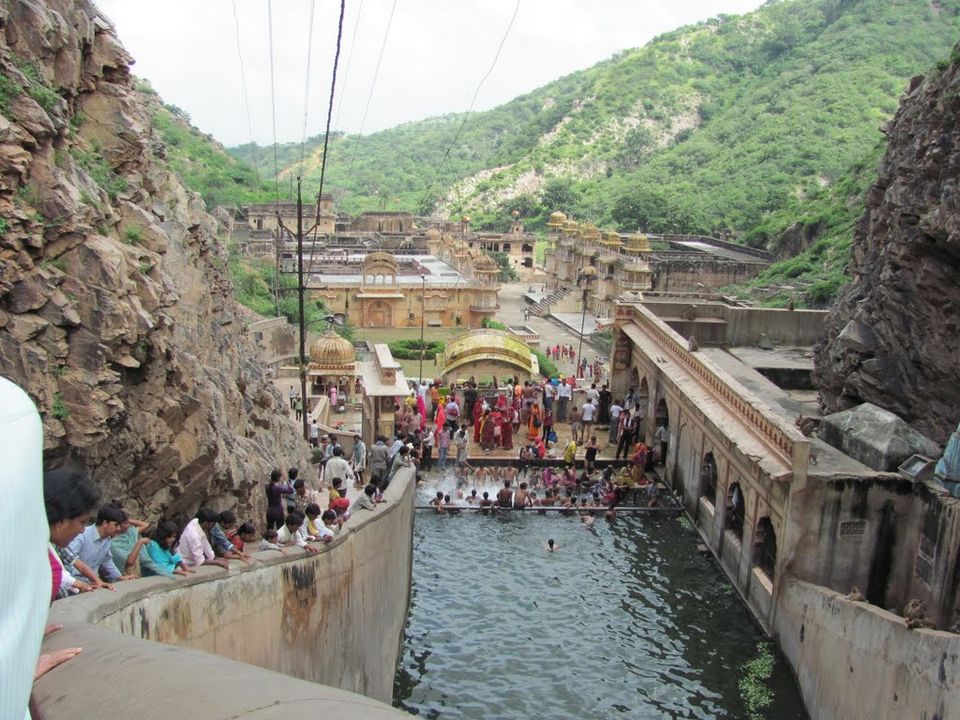 Birla Laxmi Narayan Temple :
Next I went to Birla Laxmi Narayan Temple, One of the famous Birla Temple located throughout India. The Industrialist Birla family, from Pilani, Rajasthan, bought the land on which the temple now stands from the Maharaja for a token of ₹1. This White-marble Stoned Structures is a breath taking architecture. After Spending the whole day into the rush, this is a perfect place to spend a peaceful evening in a calm, green and devotional surrounding. I sometime wonder, how our life had been if there were no temples.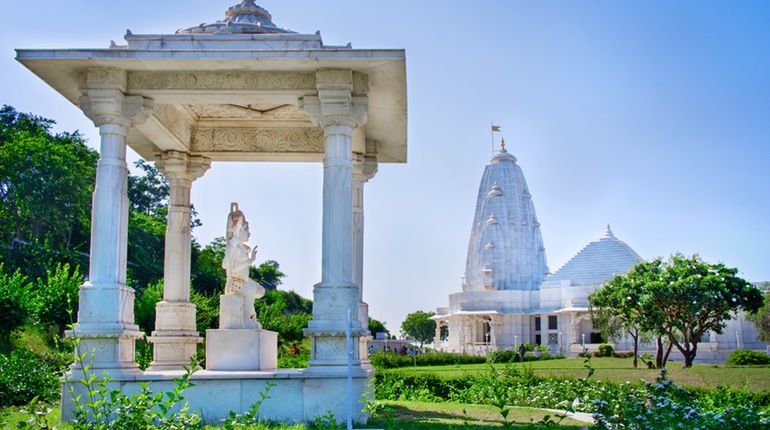 Albert Hall Museum :
From here I went to Albert Hall Museum, open timing is (9AM-5PM and 7PM-9PM), So check before you reach here. The museum is small but offers an interesting collection including a mummy, old local metal pots, Arms & Armour, Sculptures and traditional Coins, Jewellery, Garments & Textiles. Knowing our ancient culture had always excited me and which place is better than a museum.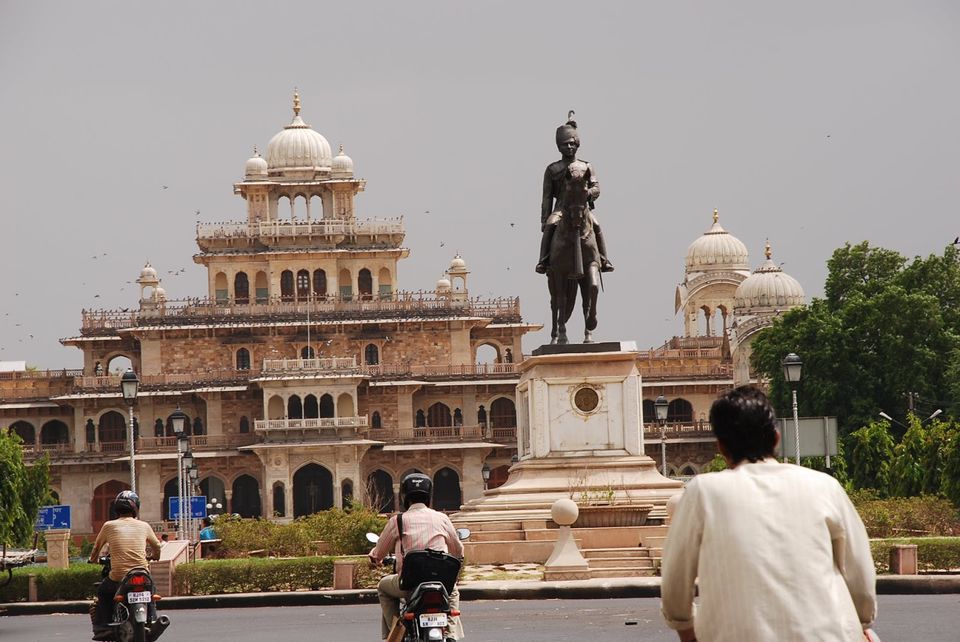 I was done for the day. From here I leave for my room (Doodle Rack, Civil Lines) which I had booked through Booking.com in INR 300 including dinner under offer. Doodle Rack, It is not a hotel or PG, being here felt like home. check this out yourself www.doodlerackrajasthan.com. I met few foreigner here who where on there trip to India. I share my room with Mr. Alexander, a Russian, freelancer and a marketing guy. He run his own advertising company with the help of 4 other guy in Russia. His story to India is not less than an adventure.
He narrated - When I landed at IGI Airport New Delhi 3 months ago, I had no idea where to go. I was all alone and had no pre hotel booking. After struggling for 2 hours, I decide to go to Agra the same night. After spending the whole day at The Taj Mahal, I took a train to Varanasi, UP (that's my home town btw, so we talk a lot about it later). The train was 11 hours late and I want to cry like a little girl but I could not. I stay in Banaras for nearly weeks. I loved being here. after that I left for Nepal. And soon I visited most of the state of India. I spend most of the time in south India. India is unique in a lots of way, that's why we call it - Incredible India.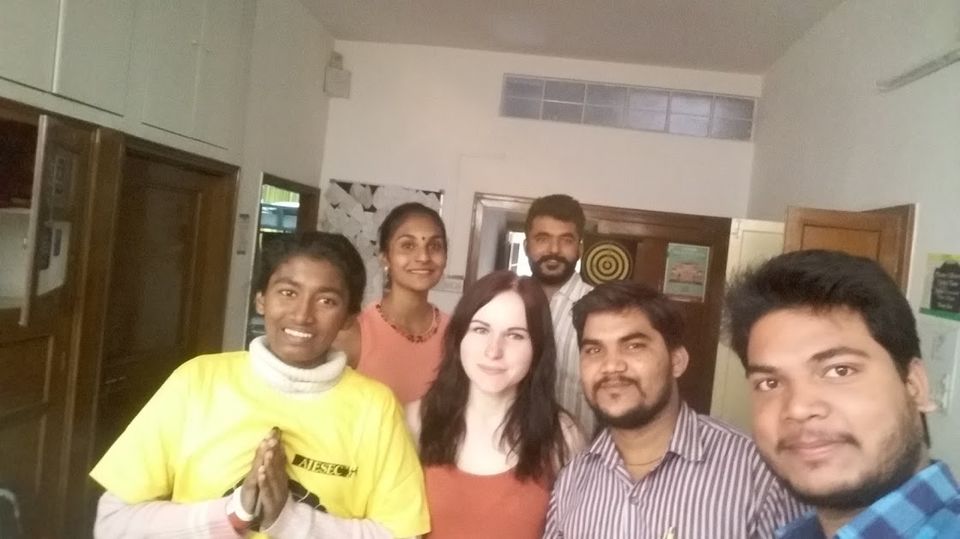 I also met some girls, who were working with AIESEC and teaching children English in neighbourhood villages of Jaipur. I met Ruwani, who is from Sri Lanka and her friends from Germany. They are doing a great job and it is totally volunteer.
Nahargarh Fort :
Next morning, I left Doodle by 9:00AM. Metro is not far from here, so I took the metro and reach Chandpole metro station. Today's First stop was Nahargarh Fort. I had breakfast of the day and took a bus for Shivaji Chowk, from where I started a 3KM journey by foot. I walked through the narrow street of the city and got a chance to know it by more closure. I climb the steep, winding approximately 2km path to the top. This is the place from where you get the stunning view of pink city.
after the hateful climb of hours, nothing beats having tea (INR 20) and Maggi (INR 50) at the restaurant uphill. There is a wax museum newly established here and tickets cost INR 500. I spend approximately 3 hours at Nahargarh fort, mostly sitting under a tree by cold wind. from up above, The views of city are glorious and I came to know, there's a restaurant that's perfect for a beer. what more does one need.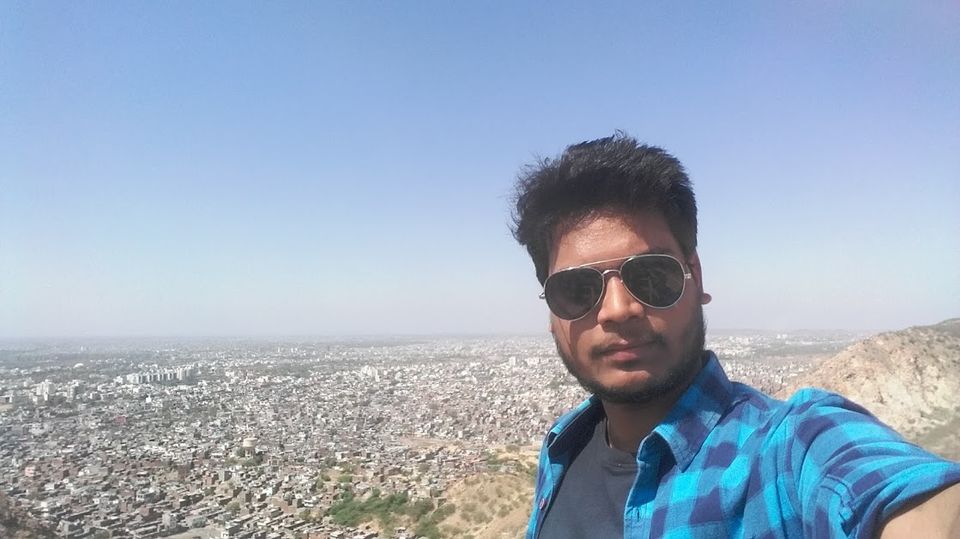 On my way down, I ask a biker for lift. He politely accepted and told me that he is a local and come uphill everyday for daily supply. getting a bike on this slop is not a simple task. I was impressed by his technicality.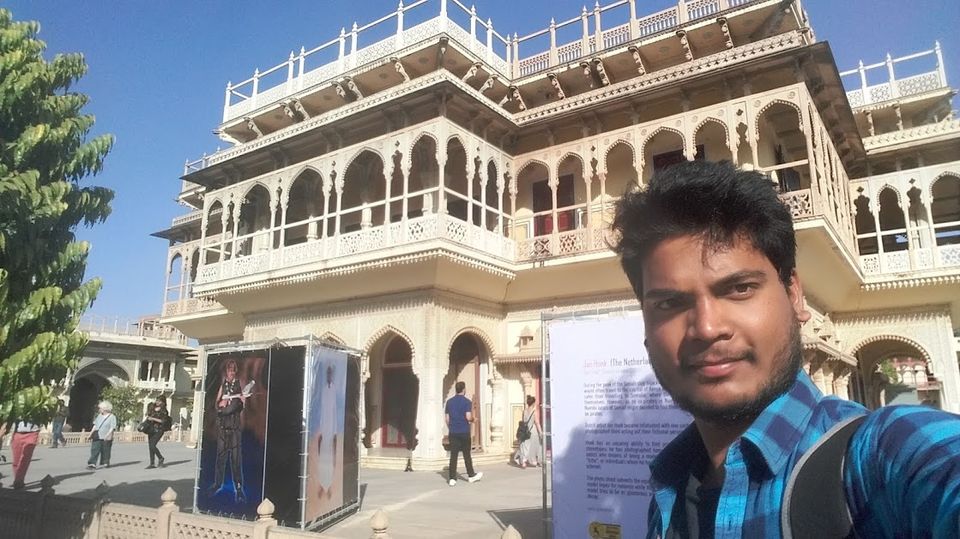 Next stop was City Palace, Jantar Mantar and Hawa Mahal. All are in neighbourhood. I decided to visit City Palace first for many reason. It is a striking blend of Rajasthani and Mughal architecture. A part of this palace is still the residence of the descendants of the royal family. So I will not tell you much, just visit and you will know all by yourself. Jaipur visit is incomplete without City Palace. A 2 hours is enough for exploring the palace.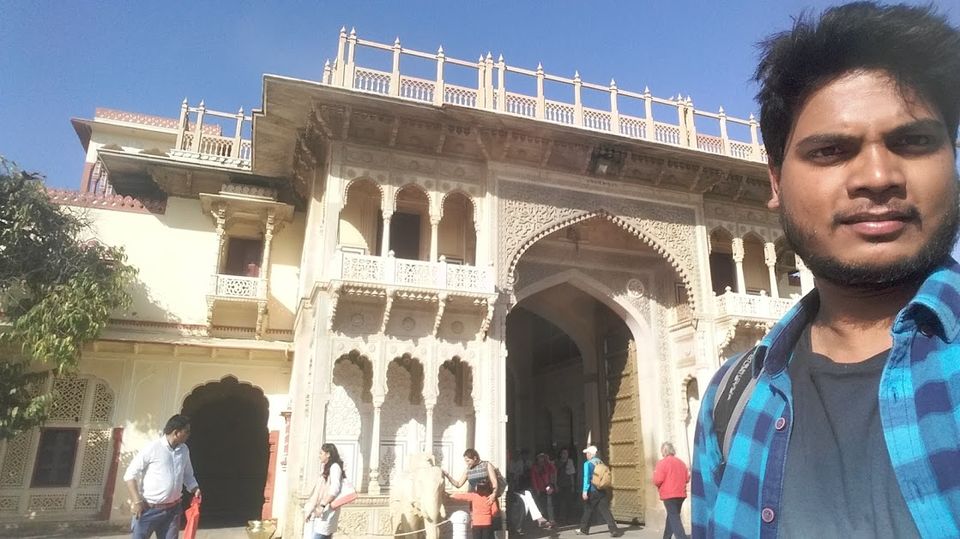 Jantar Mantar :
Next visit was Jantar Mantar, an UNESCO world heritage site, Just opposite to the City Palace. The instrument here were used by royal astrologers and time-keepers. The accuracy of these instruments make you wonder how advance our ancient civilization were back then. So, sit upright and lets go through these instrument to understand their working. At every instrument, there is a guy appointed who will tell you how it work, through now rarely any instrument are functioning.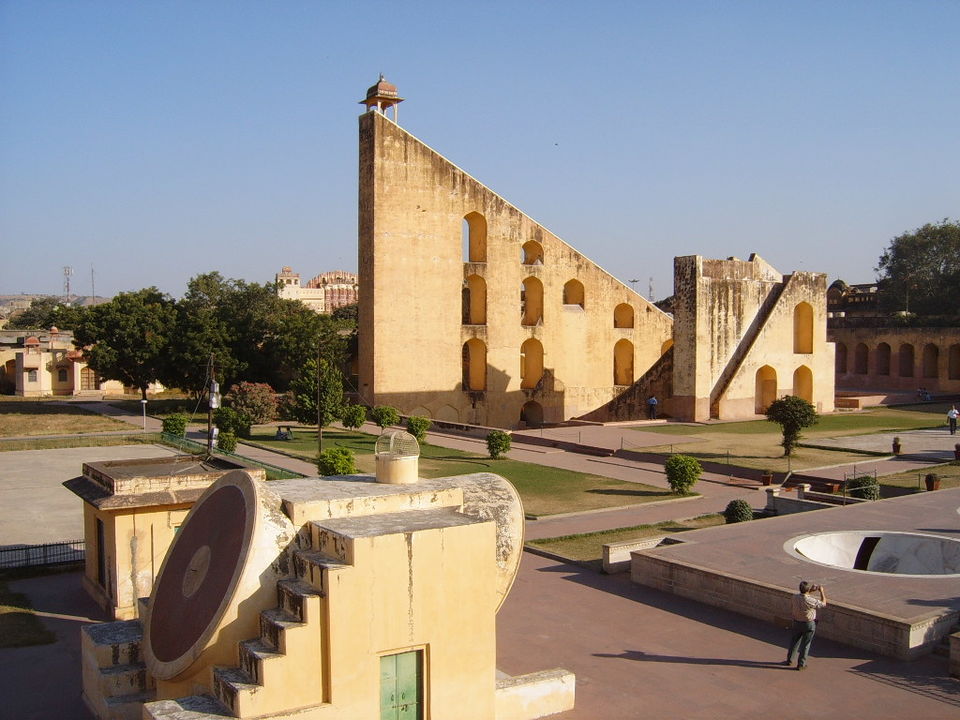 Hawa Mahal :
My last visit list was Hawa Mahal, Just besides the Jantar Mantar. No wonder this is the most distinctive landmarks of Jaipur and I visited it in last. Hawa Mahal is an extraordinary pink-painted delicately honeycombed hive that rises a dizzying five storeys. The top offers stunning views over Jantar Mantar and the City Palace. You wait there till dark to see the Hawa Mahal in night from outside.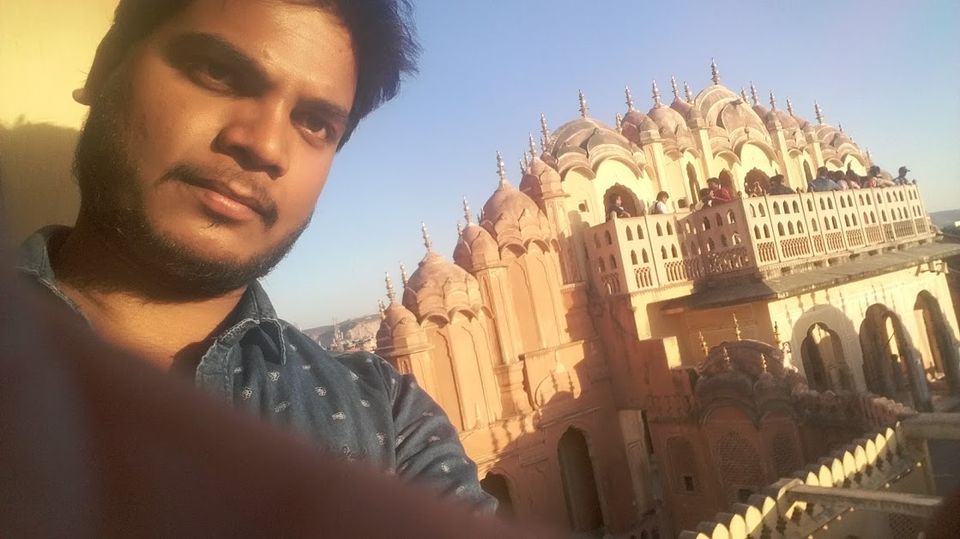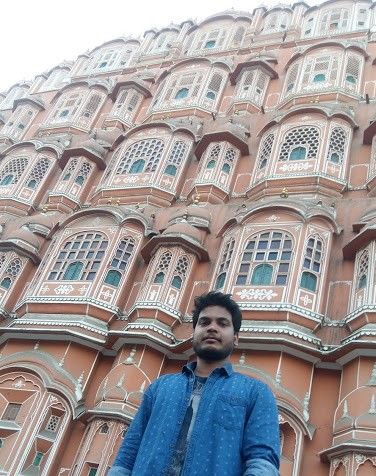 I have to leave for Ajmer that evening, so I could not wait. You can check my Ajmer and Pushker trip here.
Frequent Searches Leading To This Page:-
jaipur local tour package, jaipur darshan tour, cheap jaipur tour package, jaipur sightseeing package by car, jaipur group tour packages, jaipur local sightseeing packages, Jaipur two days in pink city