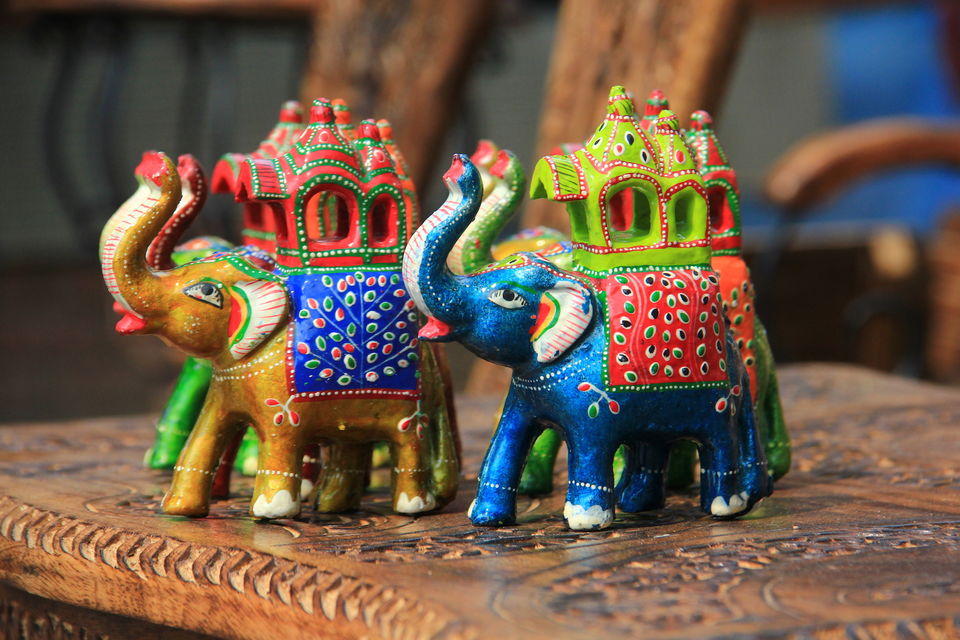 Jaipur is the city of heritage, history, colors and architecture, it is the pink city of India! And if you are looking to start your grand Rajasthan sojourn then Jaipur will come first in your mind. Although it takes at least 3 days to visit Jaipur, you can still get a feel of Jaipur in one day. This is a quick guide to explore the city and its heritage when you have a tight timeline. These must see things in Jaipur are sure to make maximum of your short stay in the city. So, be it on business or leisure, we make sure that you don't lose on experiencing the most spectacular city of India!

DETAILED ITINERARY
8 AM- BREAKFAST WITH A VIEW OF HAWA MAHAL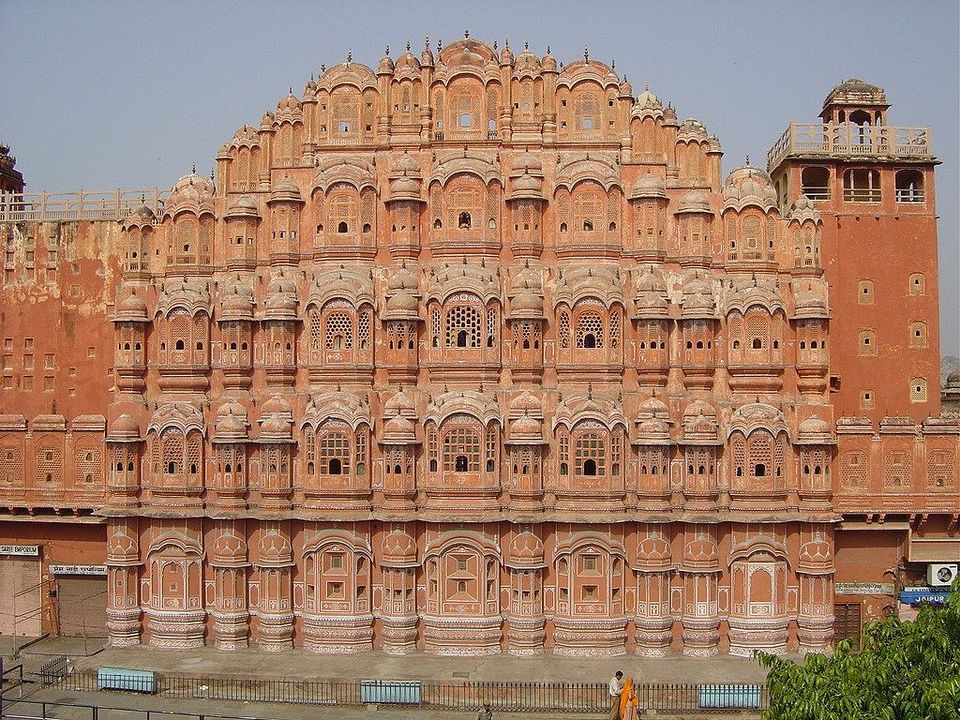 Start early as you have just one day in hand and head to the most famous site of the city, the Hawa Mahal. This must-visit place opens for tourists at 9 am, but I recommend you soak in the grandeur of the monument while savoring delectable breakfast. Wind View Cafe, situated just opposite of Hawa Mahal is the place to be. Indulge in the view while sipping the famous masala tea in a Kulhadi.
9 AM- EXPLORE HAWA MAHAL (30MINS)
It's time to experience Hawa Mahal from up close point. This should not take more than 30mins and if you are still rushing after time then just enjoy the outside view and head to the next destination.
10AM- EXPLORE JANTAR MANTAR(1HR)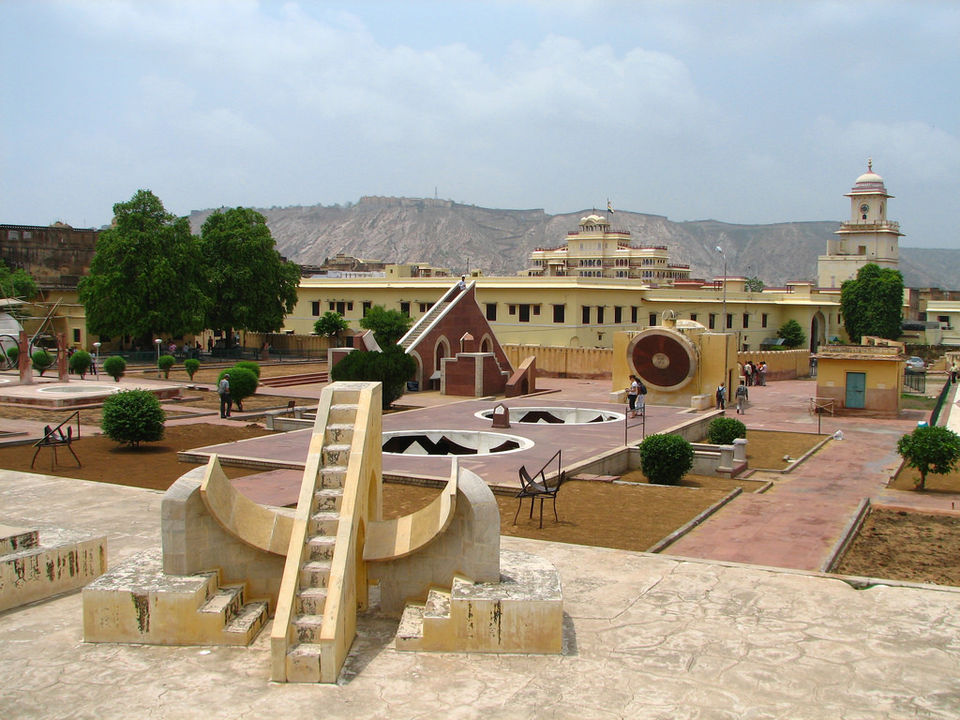 Jantar Mantar is another must-visit place in Jaipur. It is a collection of nineteen architectural astronomical instruments, built by the Rajput king Sawai Jai Singh II, and completed in 1734 century. Taking a guide is the key to understand the extremely intricate technical details of the instruments.
11AM- VISIT JAIPUR CITY PALACE + LUNCH (2HR)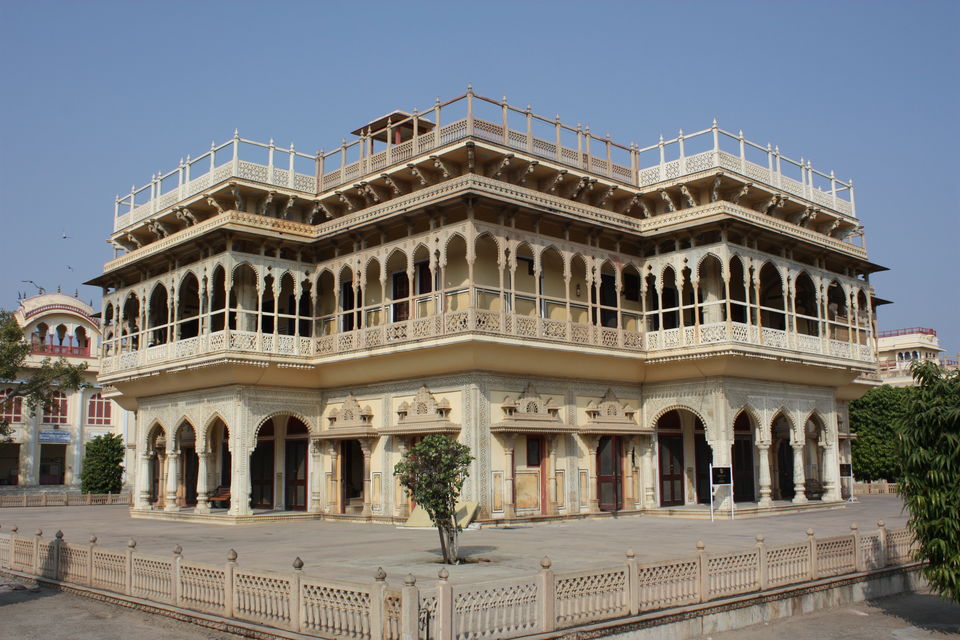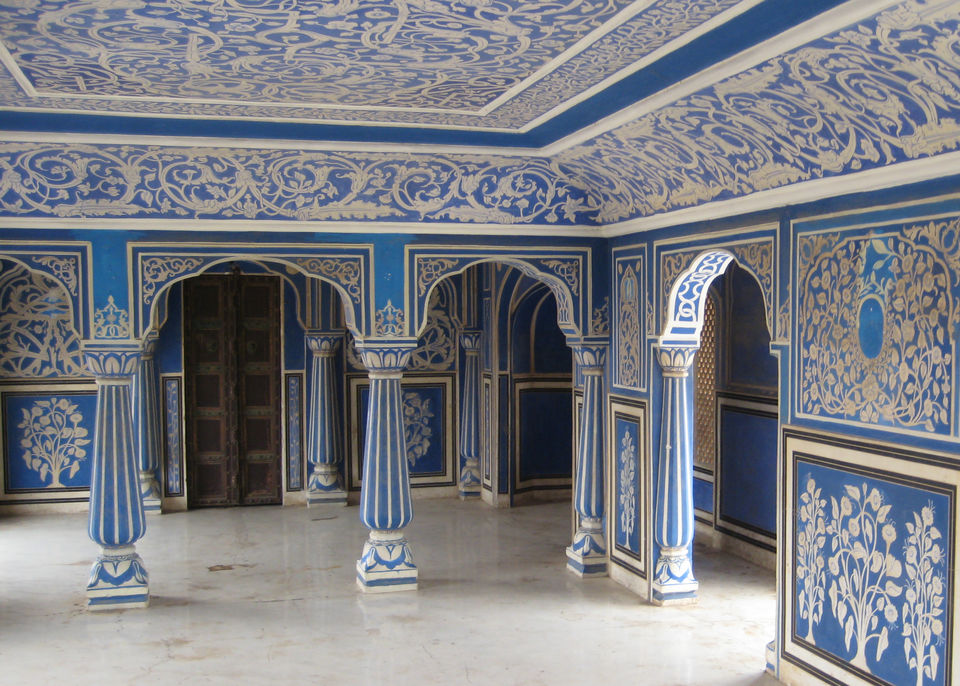 From Jantar Mantar head to one of the most picturesque city palaces of Rajasthan, The Jaipur City Palace. Do not forget to walk around and appreciate the beautiful doors - Peacock gate, Pritham Niwas gate. Diwan-i-aam, Chandra Mahal, Mubarak Mahal are some of the points of interest inside the palace along with numerous artifacts secured at every nook and corner. The palace houses a small retail shop to buy souvenirs or dresses with royal emblems on them.
There is a nice little restaurant inside this palace complex service delicacies to cool off the heat and tiredness. A quick lunch is highly recommended here!
2 PM- EXCURSION TO NAHARGARH FORT(2HR)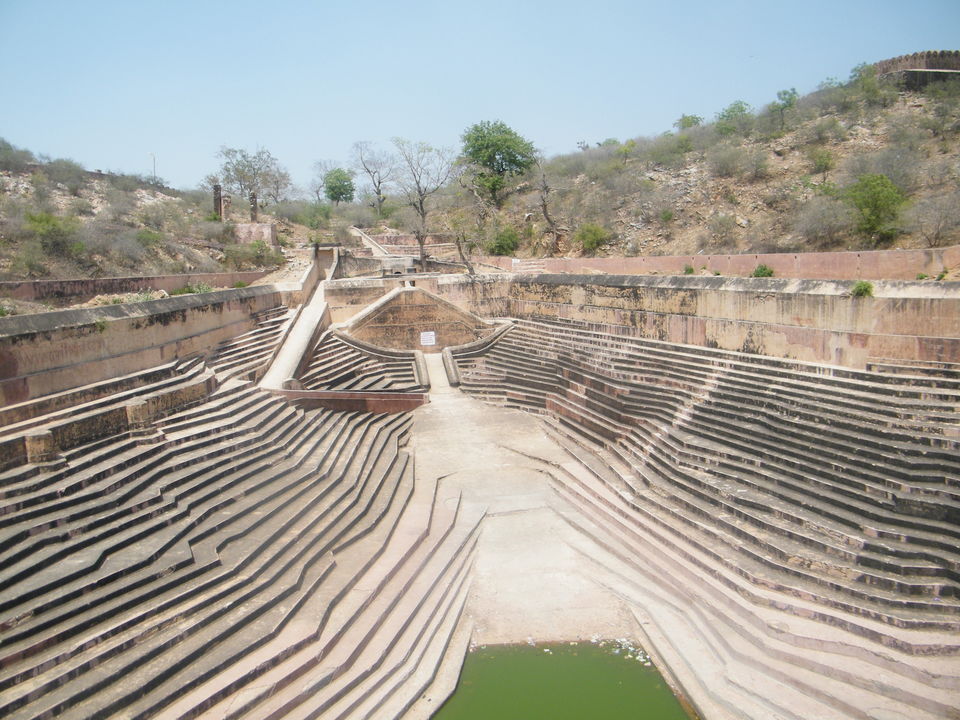 14m away from the City Palace, Nahargarh fort stands on the edge of Aravalli Hills overlooking the pink city. It is one of the finest forts one can visit from Jaipur. Amber and Jaigarh forts are the other 2 attractions. Many scenes of the famous movie Rang De Basanti were shot here and thus the experience is sure to add a lot more than just another tourist attraction.
4 PM- STROLL THROUGH THE WALLED PINK CITY BAZAAR(2HR)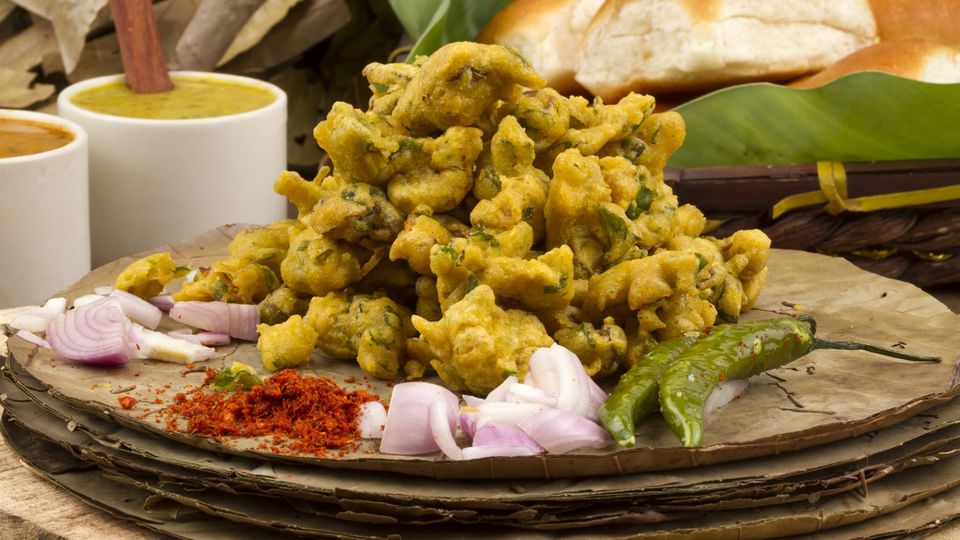 To experience the true vibrancy of Jaipur one must walk along the market area inside the walled city of Jaipur. This is the oldest part of the city with buildings, shops, Gates built with pink stones. The reason why Jaipur is called the Pink City! Walking by the Meena Bazaar, spice market, shopping bandhni sarees are the best ways to come closure to the city. Don't forget to indulge in street food when in Jaipur. You can pick any roadside bhaji shop and try all the different kind of delicacies. It is strongly recommended.
6 PM- HEAD TO CHAKHI DHANI (3 TO 4HRS)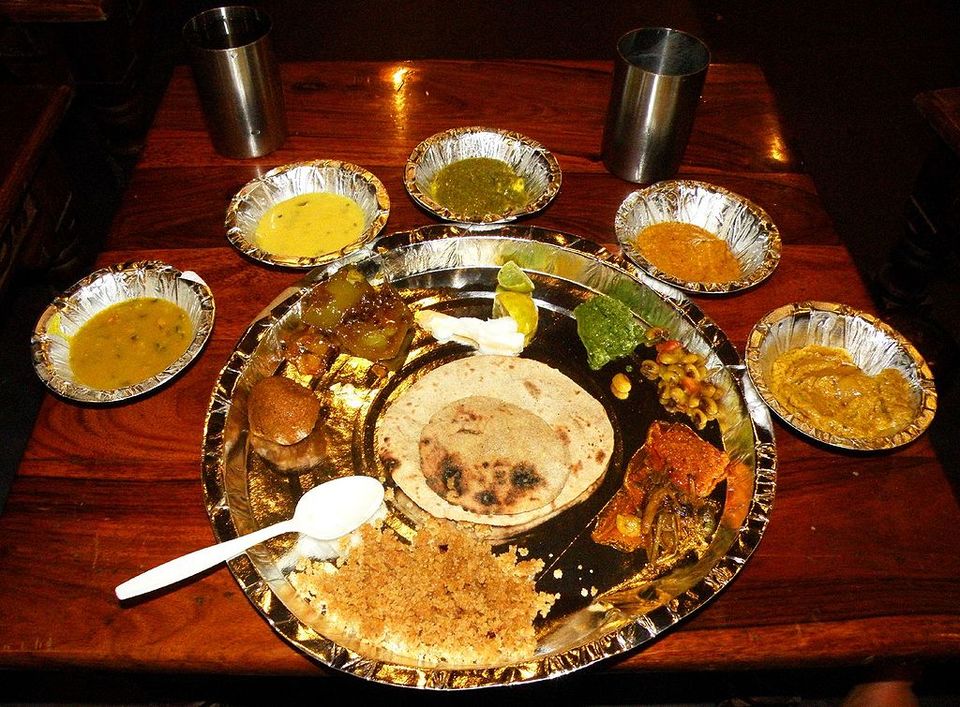 In the evening drive to Chakhi Dhani for an all integral Rajasthani food & culture experience. One of the top things to do for travelers. Chaki Dhani offers traditional Rajasthani Thali style dinner along with various activities inside its huge campus. From Camel ride to bullock cart ride to mehndi decoration to the traditional puppet show, folk dance and folk song performances Chaki Dhani has it all. It is a highly recommendJaipurng in Jaipur.
10 PM- HEAD BACK TO HOTEL OR GROOVE IN A NIGHTCLUB
And it's time to head back to your abode to bid the city goodbye. If you have some more energy left, then think of exploring the nightlife in Jaipur. Grabbing a drink at Kasbah or twisting your legs at Amigos Bar & discotheque is surely a good choice!
There are many other locations in and around Jaipur to explore and experience. The old Haveli style residential buildings, temples and even the romantic Ramgarh Lake attract a lot of travelers. The lake, located in Sanganer, gives you an opportunity to spend some romantic moments with your loved one. You can also opt for a once in a lifetime experience of hot air balloon ride. Fly over the mighty forts and palaces and enjoy a bird's eye view of Jaipur as you take this ride. Jal Mahal, Amber Fort and Delhi-Jaipur Road are some places from where you can take this flight. All in all, Jaipur is sure to mesmerize your experience as long as you be there, a day or more!