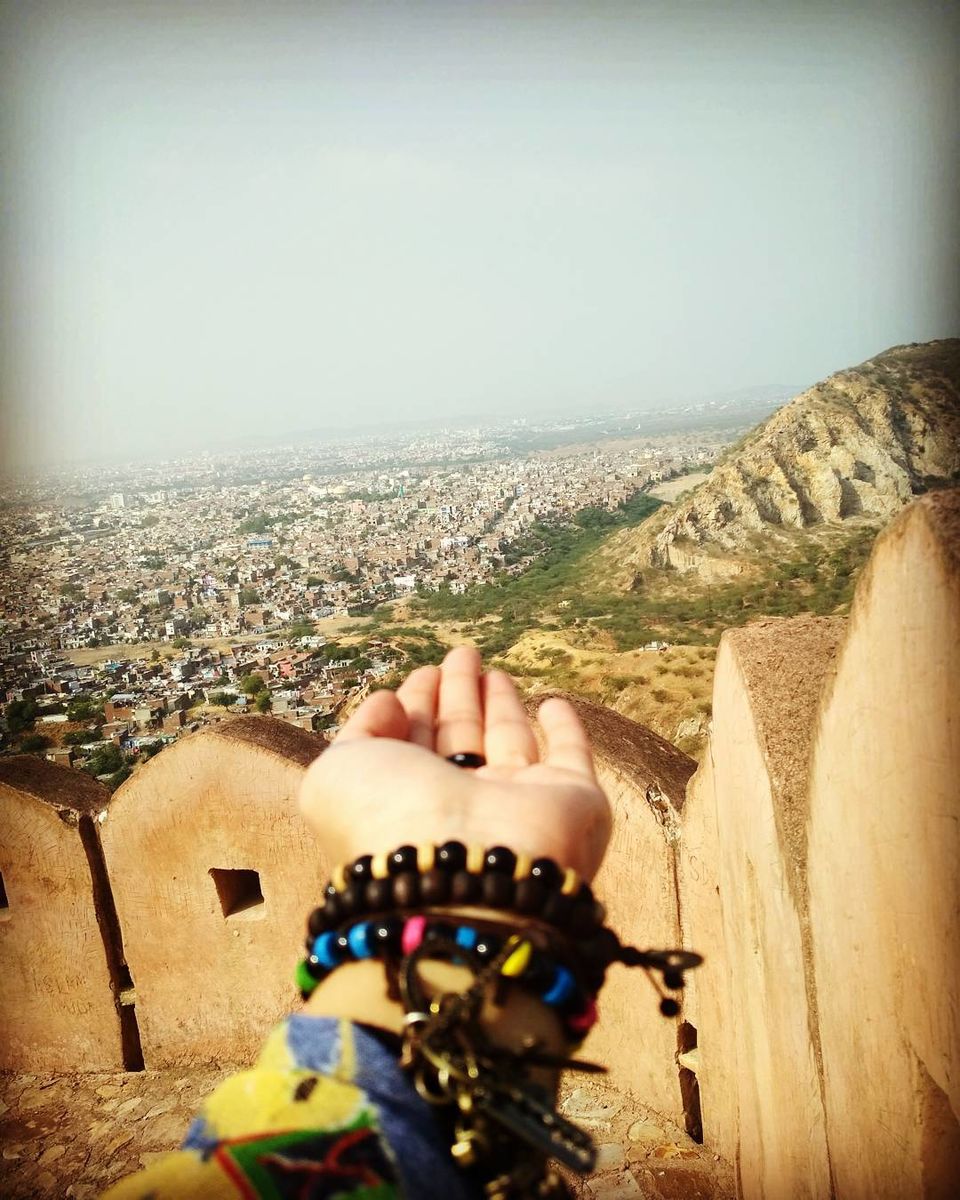 Epitome of art, architecture and culture. They are rightly the essence of Jaipur, the pink city. Place so vibrant and colorful can be synonymized as "Gateway to Royal Rajasthan". Art and Architecture is so vastly reflected in the city that once visited, it's almost impossible to control the urge to visit other parts of the state.
Food and delicacies of this region are something not to ignore either. Rich in spices, flavours and desi Ghee are truly the royal ingredients of a Rajasthani meal. This is the exact reason a clique of girls got lost on the streets of Jaipur looking for that perfect Gewarh,Pyaz ke Samose and Dal bati churma; until they could satisfy their appetites.
One of the girls wanted to capture the moments and perceptions, while others wanted to be captured in the moments.
While the other girls wanted to take back goodies and merchandises as memorabilia, this girl wanted to take back the memories, trapped in the right words.
Again, one among them, wanted to live in the aroma and vibes of the place herself, while others wanted to just experience them temporarily.
There was something beautiful about feeling on vacation and at home all at once, that's what made her pen this down.
Four girls landed in the city, early in the morning, unaware of even the places to halt. But were no slow-paced in kick starting the day, all dressed to perfection and making bold statements. "Yes, they believed in travelling in class". It didn't matter how their itinerary was, but their attires were sure as hell 'well planned'. It included colors and vibrancies as a base, two days of modernity with some desi touch, while one day restricted to contemporarily basic ethnic outfits!!
Itinerary was something like this, first day included all the outskirts, majorly forts of Jaipur. Second day an excursion to Ajmer and Pushkar. Last day included the local inner-city sight-seeing. Planned shopping was to be done either at Pushkar or on the last day of trip which went for a toss and they ended up shopping on all three days. After all,they were girls and it was a girls' trip, Duuuhhh!!!!!!! Let me clarify – not being a contra feminist here.