Rajasthan is a wonderful destination of India, famous for its' beautiful architecture, folk art, brave warriors, dance, music, colorful & vibrant culture. There is one festival that is able to add that icing on the cake for Rajasthan tourism. This festival celebrated in the last week of the month of January every year is known as the Jaipur Literature Festival. The Jaipur Literature Festival or the 'Lit Fest' as it is popularly known is the biggest such literature festival in the Asia-Pacific region and has since its inception in 2006 been able to attract the attention of the biggest and the best of the world of literature.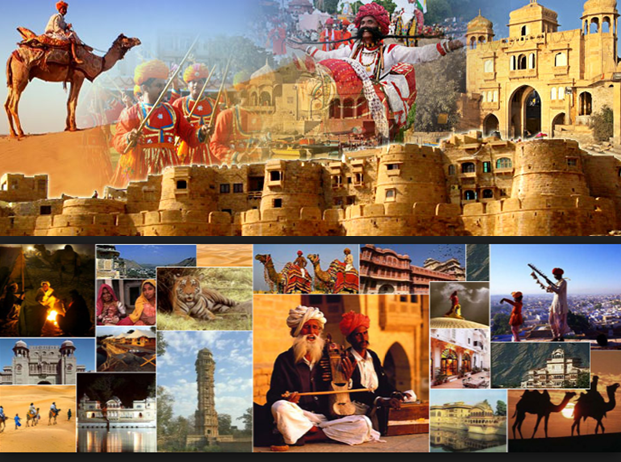 Established by the Jaipur Virasat Foundation under the pioneering leadership of Faith Singh in 2006, the festival has been able to capture the imagination of the people of the country with its unique offerings. The Jaipur Literature festival is privately organized and funded by DSC Limited and is a tribute to the treasure trove of literary brilliances that is present not only in Indian but also all across the world. The event is free for the general public and sees he attendance of the best and brightest of the literature arena, which come here to enlighten and enthrall the audience with their wisdom and narration.
The festival sees famous author narrating their famous works to an attentive audience, discussion taking place between the highest of thinkers of our society with the public and a general celebration of words and their meaning with adults and children all enjoying the pleasure of a story being told to them. The festival today has become one of the biggest events in India's calendar with people waiting eagerly each year for the festival to come around so that they can plan a visit to Jaipur at the very same time and be part of this most unique of all celebrations.
The Jaipur Literature Festival has become an event around which enthusiasts now plan their vacation so that they can have the best of both worlds. One can see people touring the beautiful city of Jaipur as well as attending the literature festival. The festival that takes place in the heritage property of Diggi House has many other brilliant heritage properties and homestays around the place which provide for an excellent accommodation option for those visiting the festival. Homestays in Rajasthan as well as heritage properties are one of the best ways of staying in Rajasthan when vacationing as they allow you complete freedom, a better understanding of the culture and a chance to interact with the wonderful people of the state.