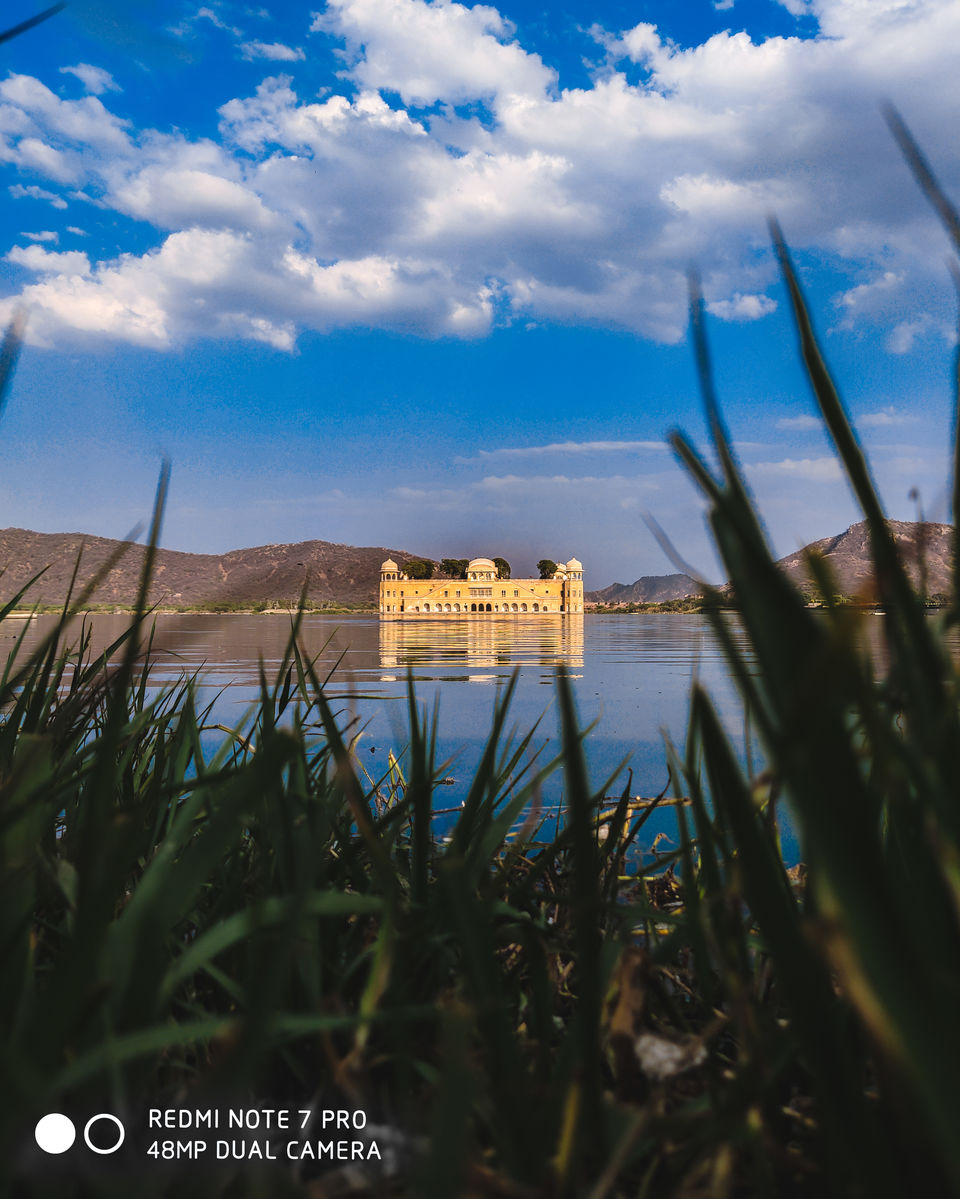 Jaipur - My most favorite and easiest getaway from Delhi.
 To keep it simple and short, You can reach Jaipur from Delhi in roughly about 4 hours via Bus/Rail, a self driven car or even by Air.
Getting there - There are ample number of buses and trains for Jaipur from Delhi. You can either pre-book these to avoid any last minute hassle or go to ISBT Delhi for bus and catch one from there. 
For train- you must book your ticket in advance and choose one that suits your time. The fastest train is Delhi Ajmer shatabati.
Accommodation- Ample number of accommodation options are available in Jaipur. You can either book yourself a hostel if you are backpacker or find decent hotel which will range somewhere between 800-1500. It is advisable to book somewhere in central Jaipur so access to major landmarks is easy. 
Intercity travel - if you are here on your own car or bike, roaming around Jaipur is really easy and fun. If you rely on public transport, you can hire a tuk tuk rickshaw for your self for a whole day and your driver will take to all the places you want to cover. Brush up your negotiation skills :). There are buses available too for major attractions with a very reasonable tickets.
Major attractions - Jaipur is famous for its huge forts and beautiful architecture. I will just share some of my favorites here and some pictures.
Sunset at Nahargarh fort.
Sunrise from Jal mahal 
Patrika Gate
Hawa Mahal - Sit in tattoo cafe just opposite to Hawa Mahal with a great view while you sip some Ice Tea.
Chowki Dhani - indulge yourself in Rajanthani style and i am sure you will have a great time here.
Amer fort - there is a sound and light show in evening here which is extremely good.