Yes, You heard it right. JAIPUR is my new city. I have shifted here in June 2018 and i am falling in Love with city every passing day.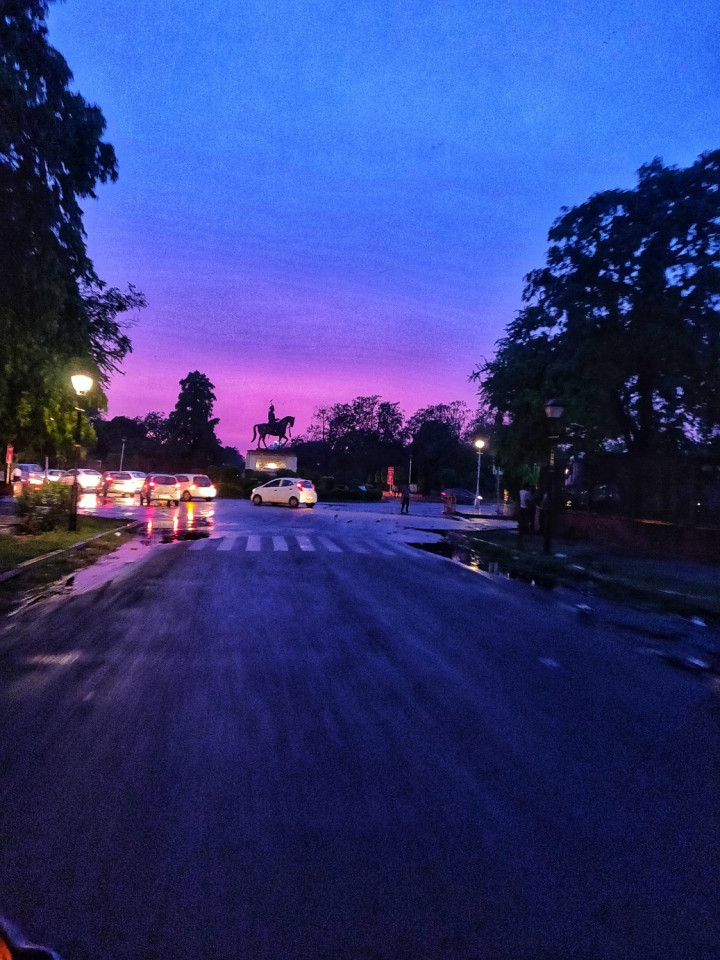 Jaipur is the capital of Rajasthan state of India and is ~300 kms from Delhi. One can travel by road (4 hrs journey) or by train from Delhi to Jaipur. Jaipur is a very different city architecturally and culturally and is known as PINK city, reason being, in 1876, when Prince of Wales visited Jaipur, the whole city was painted pink to welcome him. It was founded in 1727 by Maharaj Jai Singh and was named after him as "Jaipur". Initially his capital was Amber (now knows as Amer), which lies at a distance of 11 km from Jaipur. Amer is a beautiful fort and a visit to Jaipur is seriously incomplete without visiting Amer.
Jaipur is home to two UNESCO World Heritage Sites: the Jantar Mantar and the Amer Fort.
Places to Visit in Jaipur:
Amer Fort. Nahargarh fort. Jaigarh Fort. Jal Mahal. Hawa Mahal. City Palace. Jantar Mantar. Albert Hall. Birla Mandir. Moti dungri Ganesh Temple. Galta ji. Gadh Ganesh Temple. Jawahar Kala Kendra. Jalana Leopard conservation Reserve. Chokhi Dhani. Raj Mandir Cinema. Patrika Gate. Amar jawan jyoti light and sound show. Smriti van WTP and GT
In the Jaipur Series, I will be covering all these places in different posts soon.
Jaipur is known for its delicious street foods, architecture, forts, colourful culture and Rajasthani food like Daal baati churma, Gatte ki sabji, and sweets like Ghevar, feeni etc.
So, Stay tuned to see Jaipur through my eyes ????
Till then, good bye from Jaipur, Rajasthan, India.