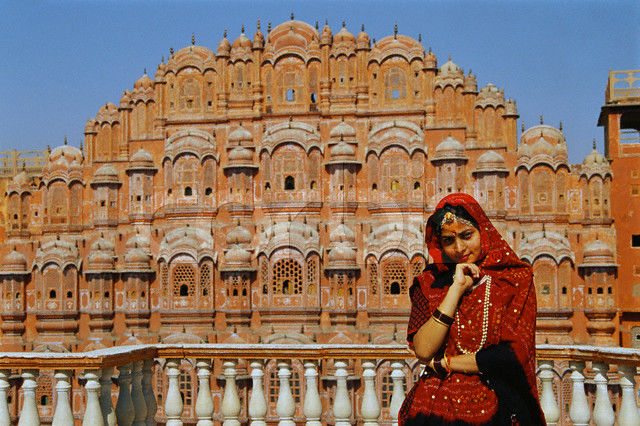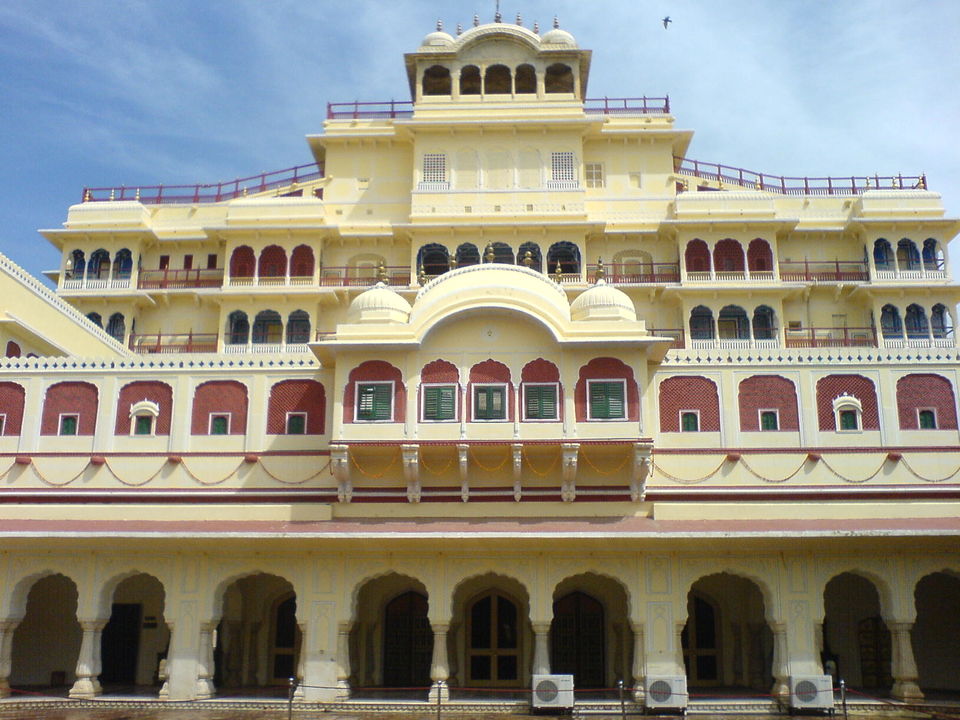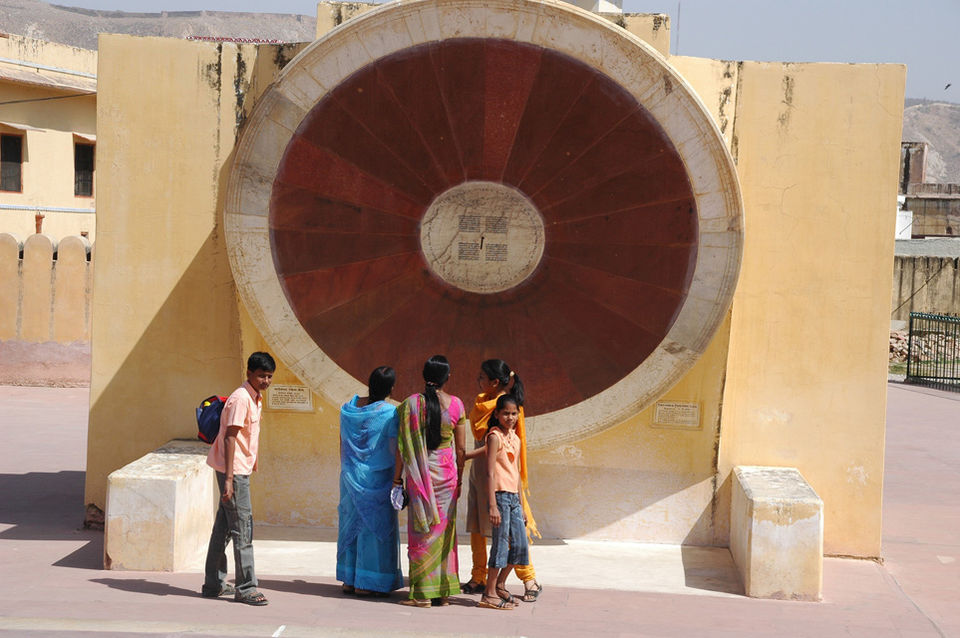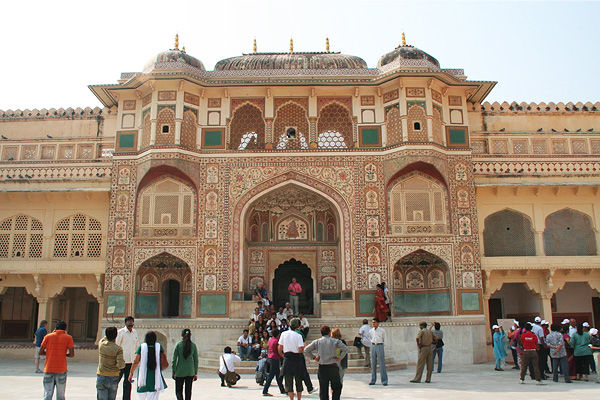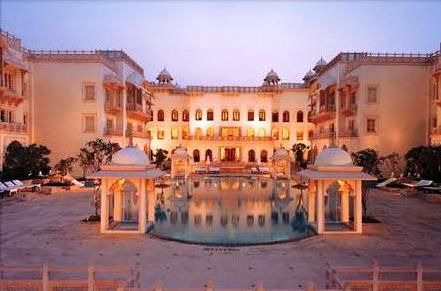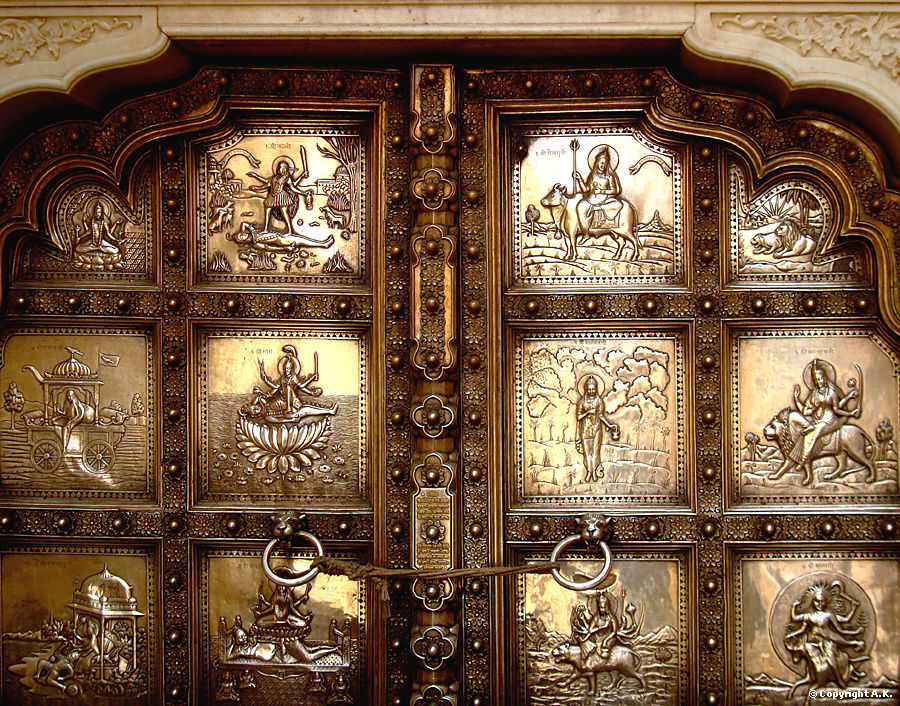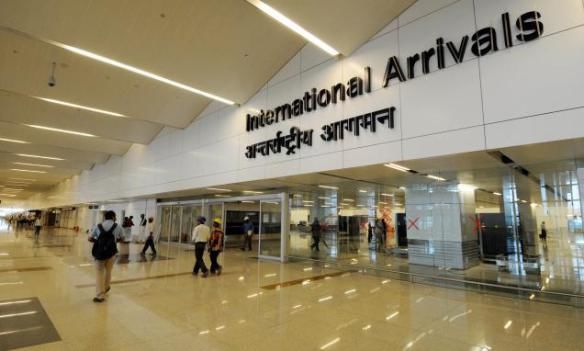 Jaipur - 3 days
FROM £279
A favourite of travellers, the architecturally flamboyant capital of Rajasthan is often referred to as the 'Pink City'. Enjoy a visit to the City Palace, the Amber Fort and Jantar Mantar, a medieval astronomical observatory.
Delhi - Jaipur. Early morning transfer to New Delhi railway station for Shatabdi Express train to Jaipur - air conditioned chair class. Arrive Jaipur and transfer to your hotel. This afternoon, we embark on a guided sightseeing tour with visits to the City Palace and museum, Hawa Mahal - the palace of the winds, Jantar Mantar - an observatory dating back from 1728, that still gives accurate readings. 
Overnight - Jaipur
After breakfast, head out to the Amber Fort, a Rajput extravanganza. Reach the fort on elephant back - subject to regulations and availability. 
For security and defense purposes, the impressive fort has a commanding view of the surrounding area, sheer walls and a curved route that leads to the palaces within. The fort is beautifully mirrored in Maota Lake, which stands adjacent to the Dilaram Garden. 
The private apartments begun by Man Singh in the 17th century combine Hindu and Mughal styles and the Sheesh Mahal (Hall of Mirrors), its walls covered with tiny mirrors, becomes a dazzling fantasy with the light of a single match! Make sure you visit the Jag Mandir or the Hall of Victory, glittering with mirrors, Jai Mahal and the Kali Temple. 
Overnight - Jaipur
 (B)
Jaipur - 3 days Go Guide : :Check out the go guide for details of the tour, info on visas, climate, money, what to bring and more!
Jaipur - Delhi. Free time in morning to do your own thing. Late afternoon transfer to Jaipur railway station for Shatabdi Express train to Delhi - air conditioned chair class. Upon arrival in Delhi, transfer to hotel (should you have booked additional accomodation for this night) or to the airport for your onward flight. (B)
Day 1: Delhi - Jaipur. Early morning transfer to New Delhi railway station for Shatabdi Express train to Jaipur - air conditioned chair class. Arrive Jaipur and transfer to your hotel. This afternoon, we embark on a guided sightseeing tour with visits to the City Palace and museum, Hawa Mahal - the palace of the winds, Jantar Mantar - an observatory dating back from 1728, that still gives accurate readings. Overnight - Jaipur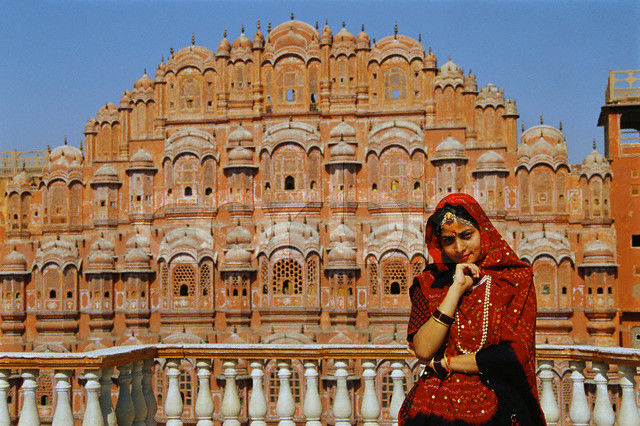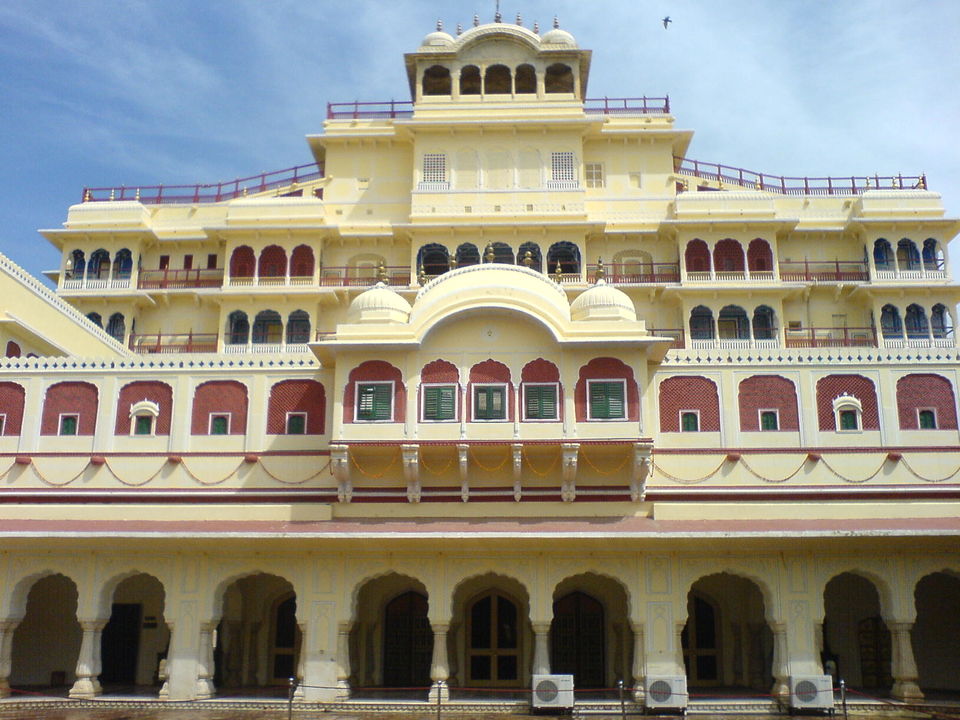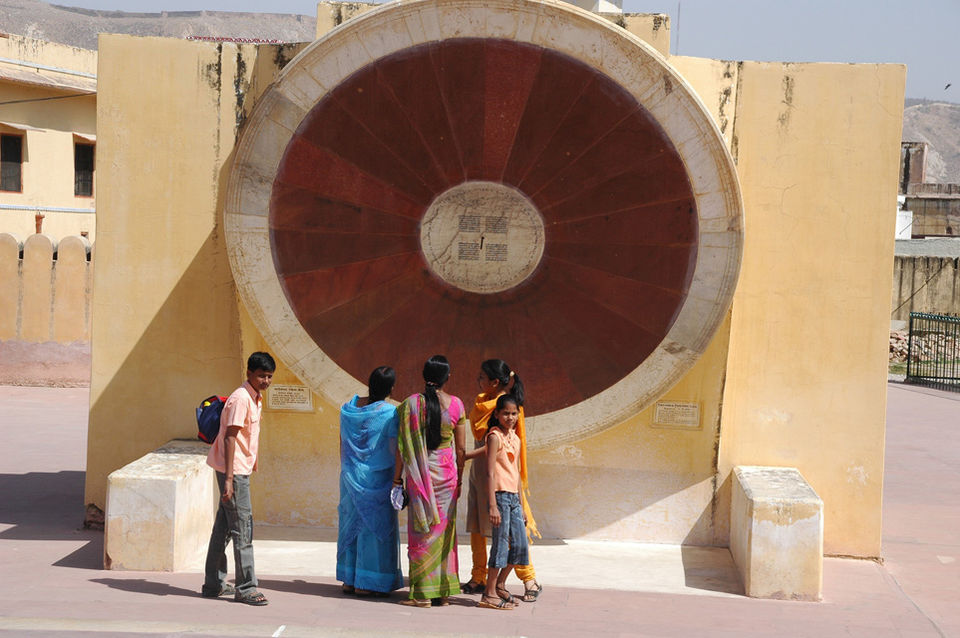 After breakfast, head out to the Amber Fort, a Rajput extravanganza. Reach the fort on elephant back - subject to regulations and availability. For security and defense purposes, the impressive fort has a commanding view of the surrounding area, sheer walls and a curved route that leads to the palaces within. The fort is beautifully mirrored in Maota Lake, which stands adjacent to the Dilaram Garden. The private apartments begun by Man Singh in the 17th century combine Hindu and Mughal styles and the Sheesh Mahal (Hall of Mirrors), its walls covered with tiny mirrors, becomes a dazzling fantasy with the light of a single match! Make sure you visit the Jag Mandir or the Hall of Victory, glittering with mirrors, Jai Mahal and the Kali Temple. Overnight - Jaipur (B)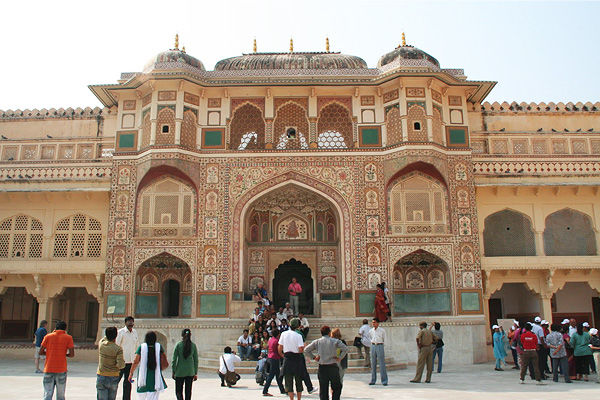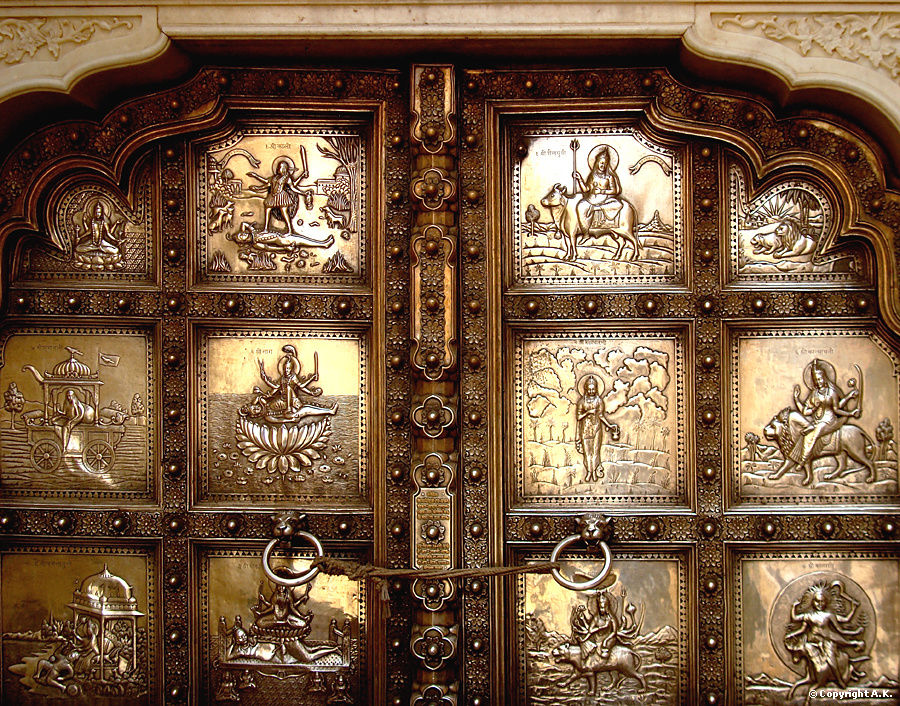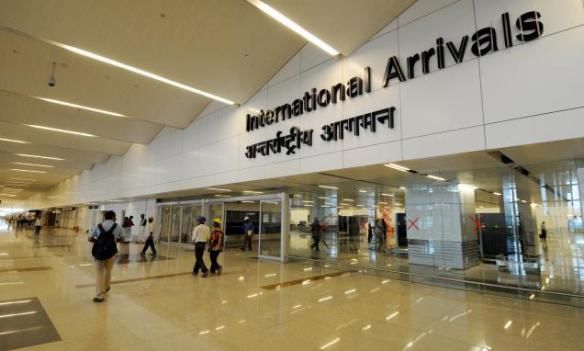 Jaipur - Delhi. Free time in morning to do your own thing. Late afternoon transfer to Jaipur railway station for Shatabdi Express train to Delhi - air conditioned chair class. Upon arrival in Delhi, transfer to hotel (should you have booked additional accomodation for this night) or to the airport for your onward flight. (B)