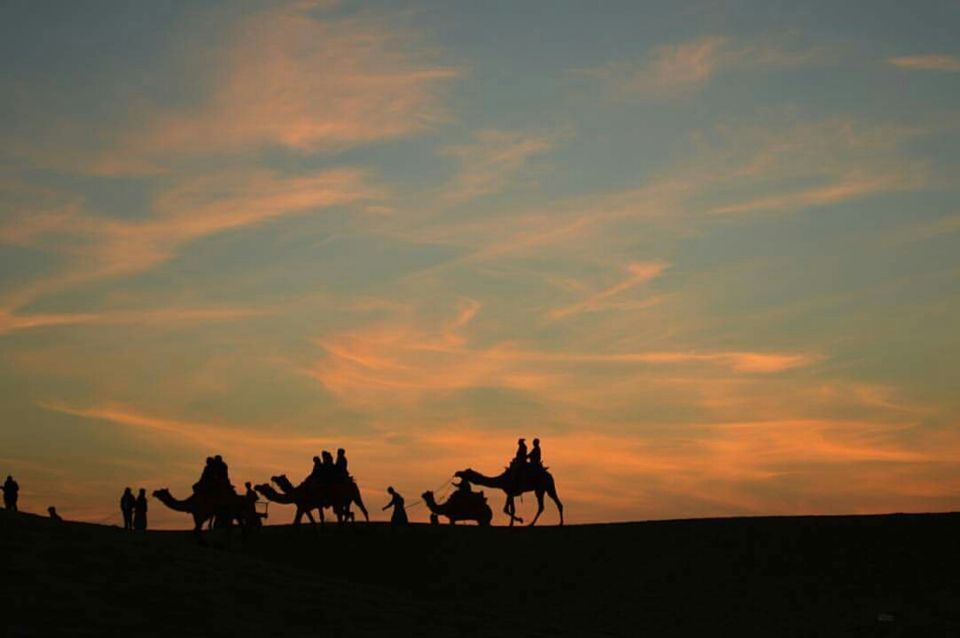 Jaisalmer or usually referred to as the golden city of Rajasthan. Kilometres of barren land and never ending stretch of straight roads on the drive to this desert town.
This is a place worth visiting for all those who admire the vibrant culture of this Royal state, having diverse culture and exquisite food.
Only recommended to visit this place is during the peak winter months from December to January, as during these times of the year temperature is touching 38-40 degrees centigrade, and you can enjoy this place in shorts. So you can very well imagine what would be the weather the rest of the year.
Nights are cold and pleasant.
One night stay in Sam dunes is highly recommended and experiencing the kalibelia traditional dance is an experience hard to forget.
We started in a short planned trip to this city from Jaipur the capital at 1pm and it took us straight 7.3 hours to cover those 650kms(including two 15 minutes halts). The roads are amazing, needles to say about the highways of Rajasthan.
Take the Jaipur-naguar-phalodi-pokhran-jaisalmer route as this is less crowded and you can cover good distance in considerable time. A full tank of diesel can get you to jaisalmer from jaipur, if you are having a good fuel economy hatchback or sedan. My Chevrolet beat easily did it in a tank cruising at an average speed of 110-130 kmph.
There are a lot of hotels to stay and most are in traditional architecture, if you can find a good deal so try booking online.
Jaisalmer fort is one of is kind in India, as this has the only forty where people are still living and families are doing business. There are private properties which have been converted to hotels and provide accommodations.
Next day you can visit Sam dunes and enjoy the sunset and on the way is Kuldhara the haunted village which got evacuated just over night.
A three to four day trip is all it takes to explore this city. While returning, do stop at the jaisalmer war memorial of the indian army.It has the memories of 1971 india pakistan battle of Longewala(shown in border movie). The glorious victory of Indian army, how the post was held and protected. Longewala border is around 130 kms from jaisalmer, so i had kept it for my wish list for next time.
Enjoy the trip friends and drive safe.