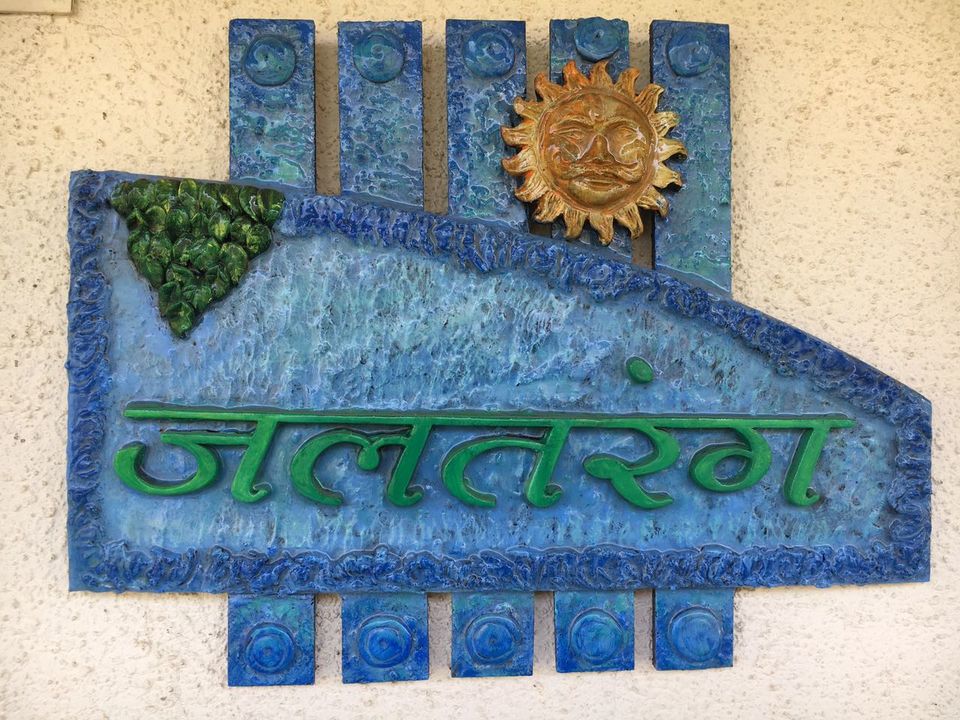 Winter is not yet over and we are so far a few days away from experiencing the unwanted and scorching Pune summer heat. Troubling thought, isn't it? Taking advantage of the pleasant weather, I visited Jaltarang with my friends last Saturday!
Approximately 50 km from Pune, near the famous resort Malhar Machi (as most of you must be aware of), Mr. and Mrs. Ghatpande have built a beautiful farmhouse overlooking the Mulshi river and amidst the 360 degree scenic view. Not only is it impeccable for the younger generation, but is also a quick getaway for the elder people to enjoy a pollution and noise free weekend. No loud music after 10 pm holds true here as well and trust me, it is a bliss!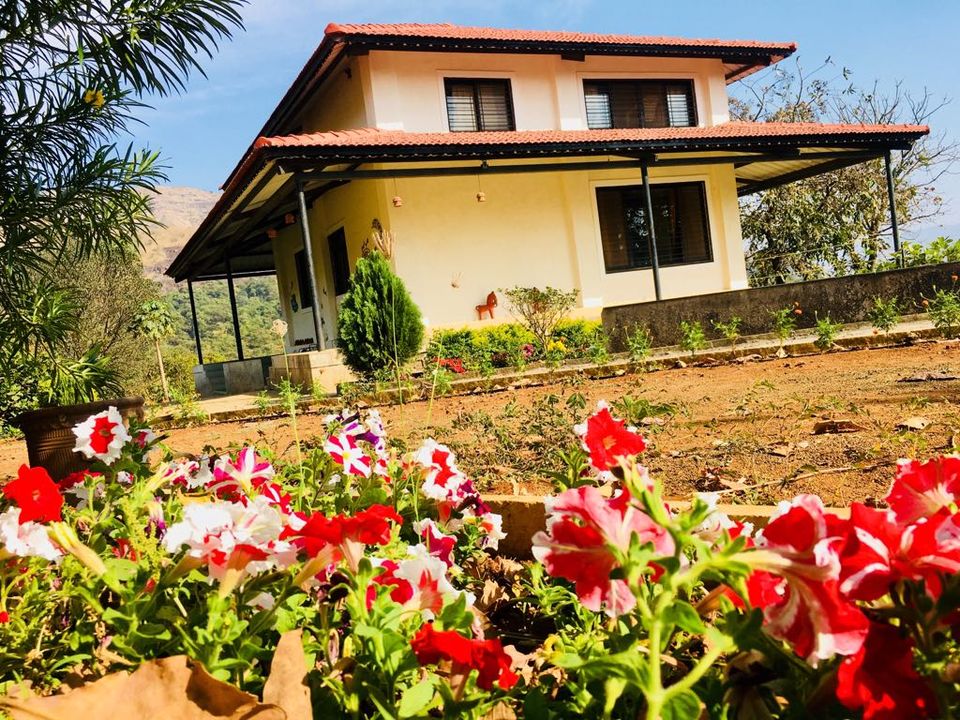 The duplex bungalow can host up to 6-7 heads comfortably and has been maintained to such an extent that one would not feel away from home. The kitchen is fully equipped with utensils, a fridge and with the essential ingredients you would need to cook your own food. The house also has a washing machine. I peculiarly loved the comely accessories in the foyer - pretty saree curtains, colorful bed sheets, tiny show pieces! One of the walls has an admirable Warli painting on the outside.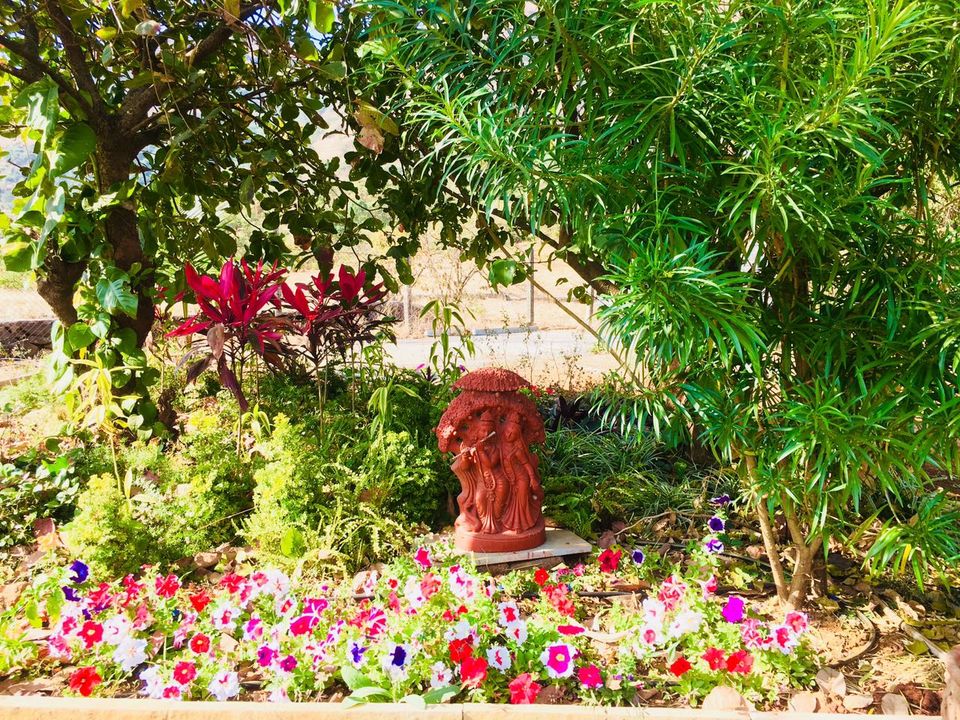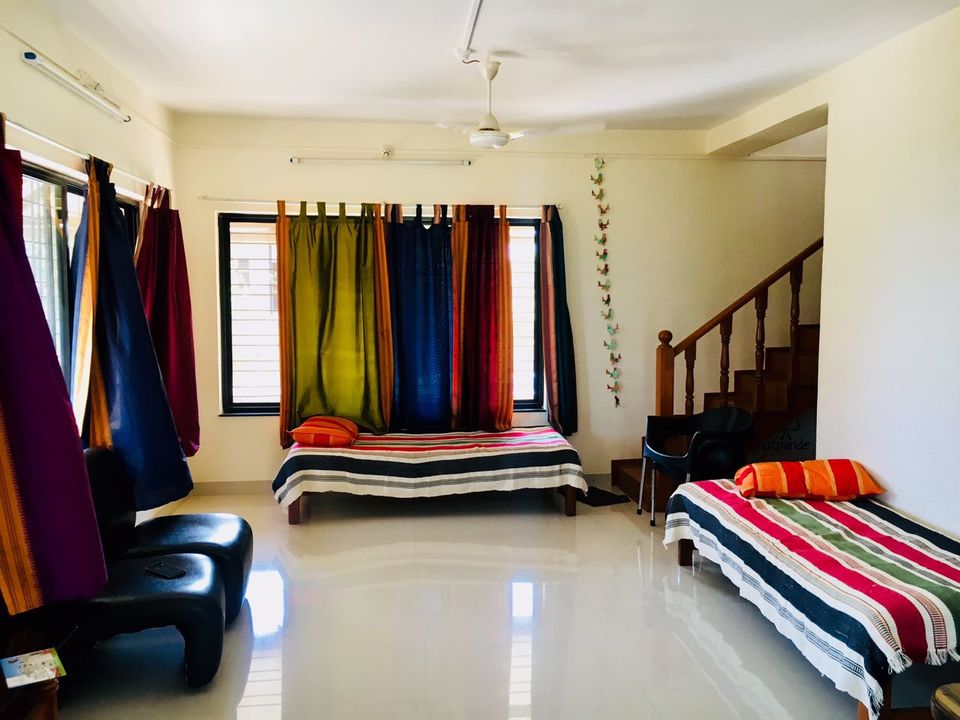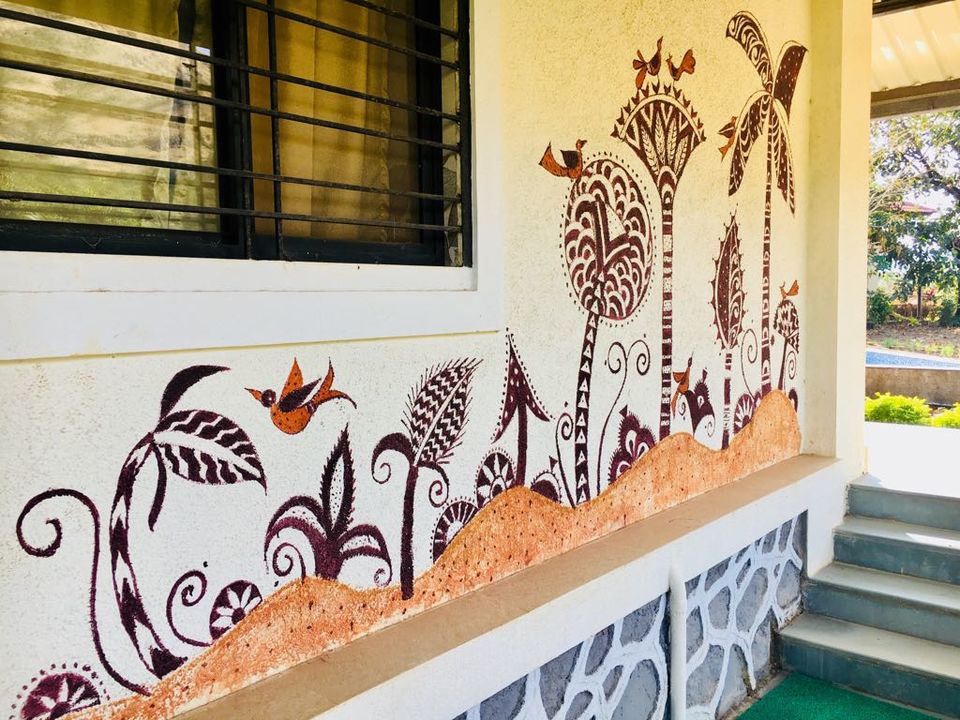 The sweet breeze is absolutely refreshing while you are relaxing in the hammocks hung from the trees. There is a minuscule farm with some veggies being grown and plenty of mango trees around it which can reward you with sweet, tropical fruits soon. The kids can also enjoy the in house carom board.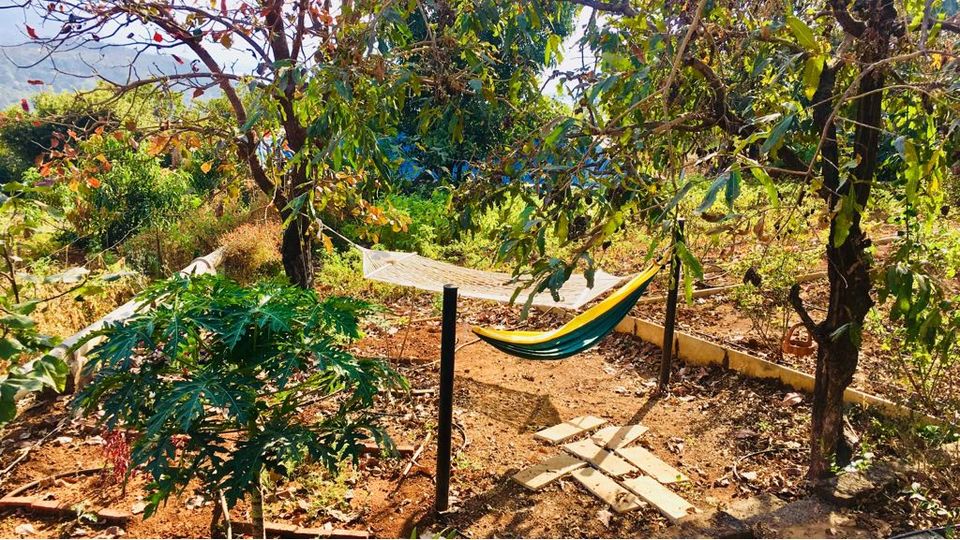 You can either pack your lunch and dinner before you reach or you may order food from the nearby hotels. Caretaker Kishor is undoubtedly cooperative. If you order it 2 hours before your scheduled meal times, he picks up and delivers it for you.
If you are a farmhouse lover, I will recommend you to book your stay right away. It will indeed be much more alluring in the rains. I look forward to visiting this accommodation again! Meanwhile, enjoy the sunset!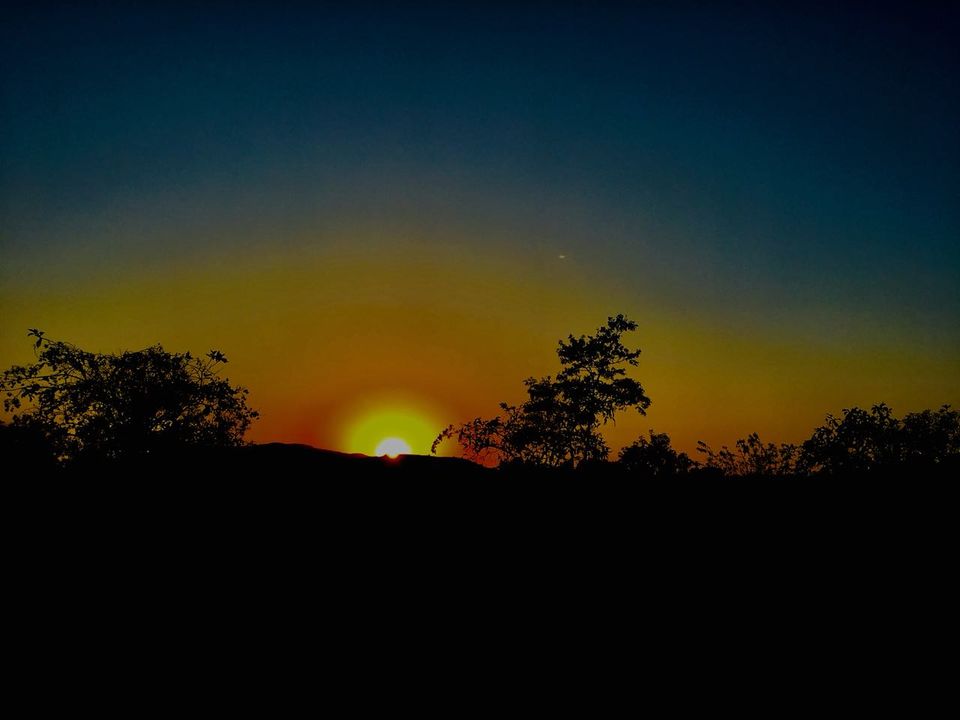 TIPS
The approach road is bumpy and hence it is advisable to travel in a high ground clearance car. It takes a while to reach the property due to this, so you might have to consider this extra time when you plan.
Hotel 22 Mile, about half an hour from Jaltarang, provides tasty village food options. We packed our lunch from here. Though, do  not expect a luxurious city-like spread from any of the restaurants around.
Jaltarang is also listed on Airbnb - https://www.airbnb.co.in/rooms/22158044